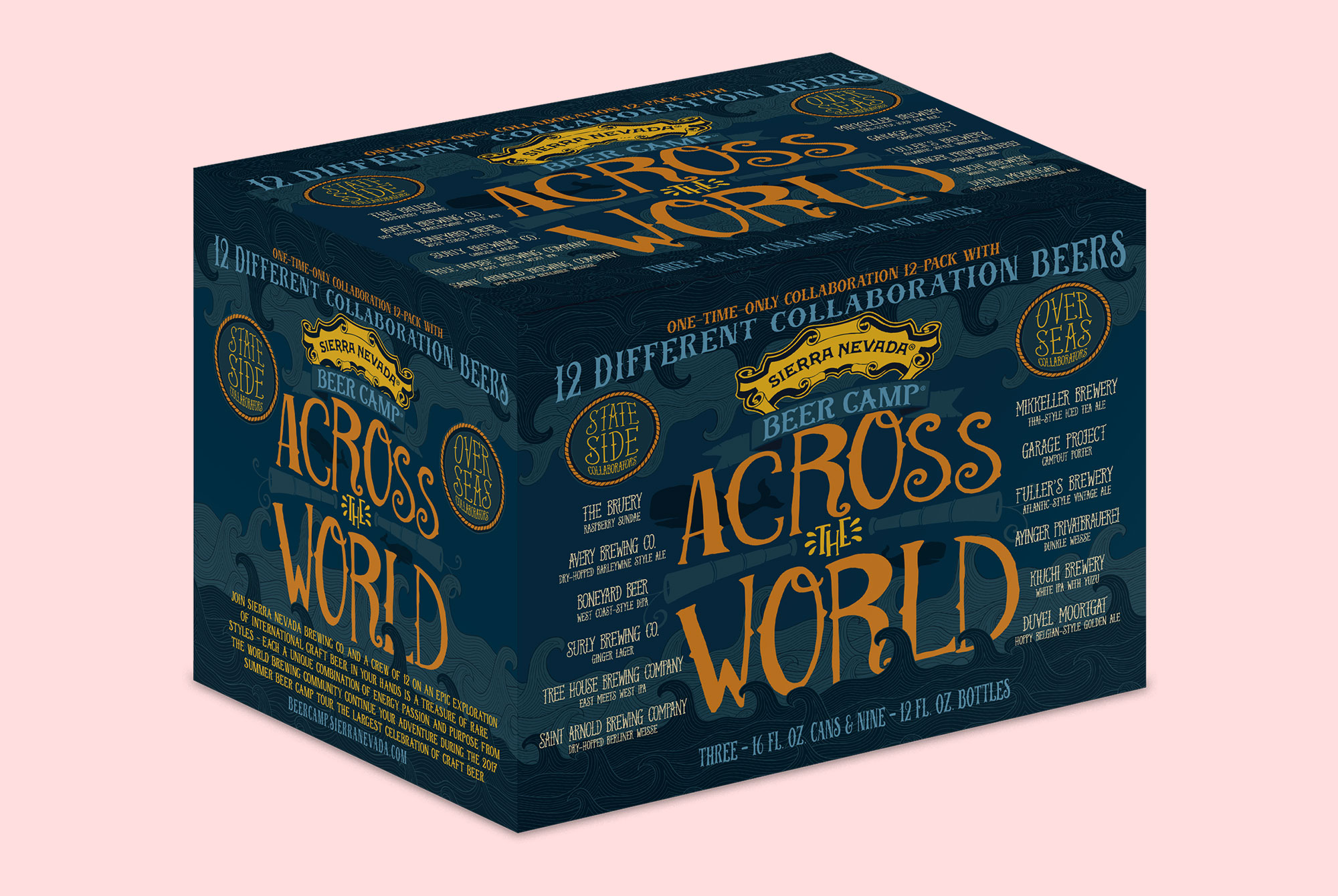 Sierra Nevada's third annual "Beer Camp" program is currently shipping out across the country. We wrote about the program when it was first announced due to the big news that this year's collaboration program — in which Sierra Nevada teamed up with a dozen breweries to create 12 distinct and world-class beers — would include six breweries from outside the US and one infamous brewery from Massachusetts: Tree House Brewing.
"Each brewery was picked by our founders as ones that they respect and admire," said Robin Gregory, spokesperson for Sierra Nevada. "We learn a lot from the other brewers. We've been around for a long time, and we are always looking for new ways to be innovative. We are doing everything we can to push craft forward. A rising tide lifts all boats."
The 12-packs are just hitting shelves now. Keep an eye out at your local beer store or head over to our friends at CraftShack to buy the beer online.
The Beer Camp 12-Pack Lineup:
Avery, from Boulder, CO — Dry-Hopped Barleywine Style Ale

Ayinger, from Bavaria, Germany — Dunkle Weisse
Boneyard, from Bend, OR — West Coast DIPA
Duvel, from Breendonk, Belgium — Hoppy Belgian-Style Golden Ale brewed with lemon peel
Fullers, from London, UK — Atlantic Vintage Ale
Garage Project, from Wellington, New Zealand — Campout Porter, made with malt smoked on Manuka wood, Beechwood honey, and Tahitian vanilla
Kiuchi, from Ibaraki-ken Naka-gun, Japan — White IPA with Yuzu

Mikkeller, from Copenhagen, Denmark — Thai-style Iced Tea, made with wheat, oats, puffed rice, tamarind, star anise, black tea, orange peel, and lactose
Saint Arnold, from Houston, TX — Dry-Hopped Berliner Weisse
Surly, from Minneapolis, MN — Ginger Lager, brewed with ginger and cayenne pepper
The Bruery, from Placentia, California — Raspberry Sundae, brewed with raspberry puree, cocoa powder, lactose, vanilla, and oats
Tree House, from Monson, MA — East Meets West IPA, a slightly hazy IPA, with low bitterness, and high hoppiness (Citra, Mosaic)