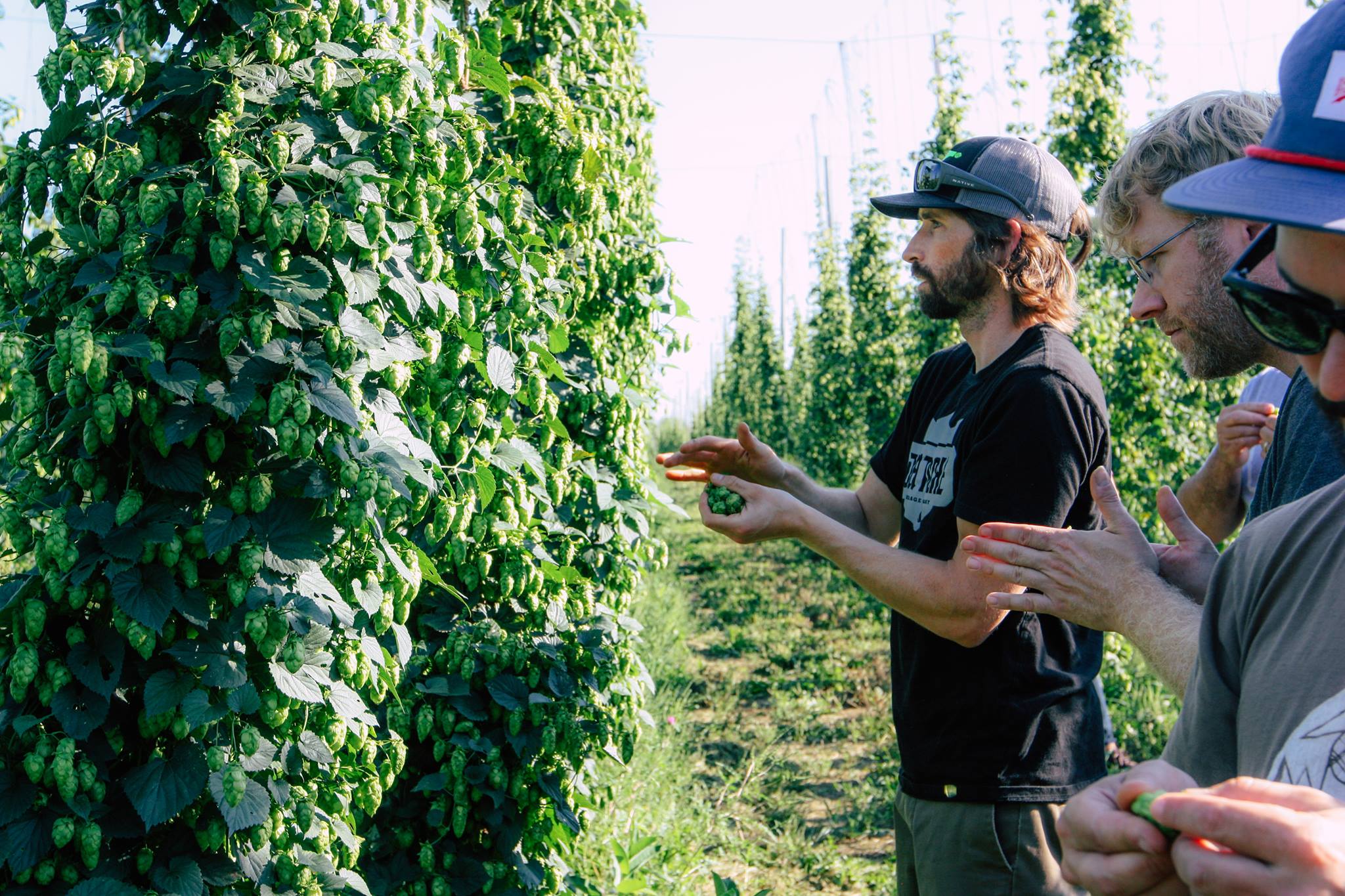 Photo courtesy of The Hop Yard
Besides potatoes, craft breweries, and arrogance over sports championships, not much grows easily in New England. Indulge in a local's kvetching — this is an unpredictable meteorological region. On one day, you might have the pleasure of experiencing rain, sleet, snow, and blinding sunshine. It's the last place anyone, whether they're familiar with the area or not, might expect to find fields.
But history has a way of raining on expectations. In this case, the joke is America's hop production. The Northeast, starting with Massachusetts, was the first hop-growing region in the country. Production dates back to 1648 and stayed strong for years. Until, of course, Prohibition (plus a terrible case of mildew) ruined everybody's fun.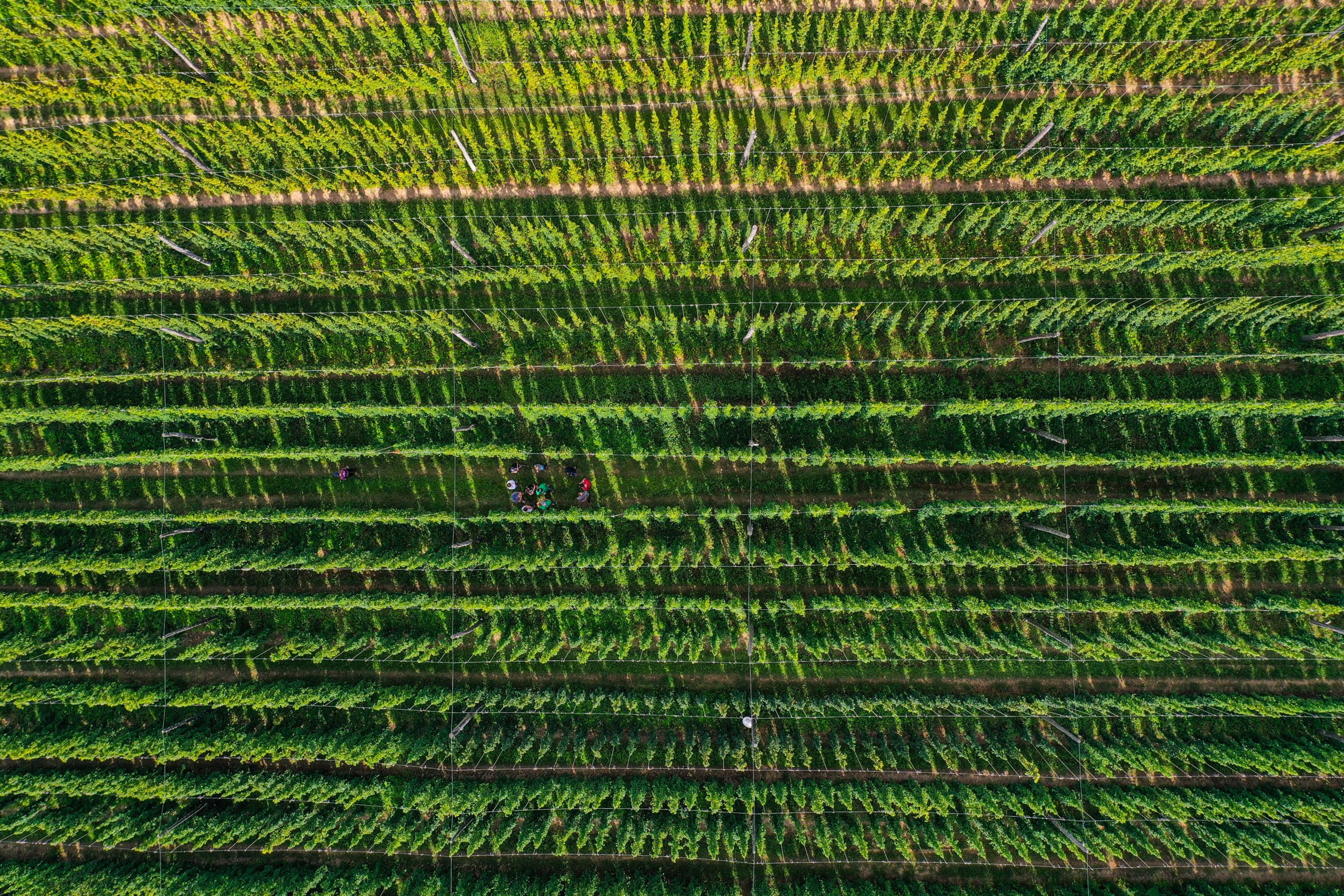 Ryan Houghton of Gorham, Maine's The Hop Yard, knows New England's hop history well.
"It was the main growing region for hops in the country," he explains. "It was really Maine, New Hampshire, New York, a little bit in [Massachusetts]." After Prohibition, he points out, "everything really started off out West. For the past 80, 90, 100 years now, it's all been in Oregon and Washington."
Can Hops Grow in New England?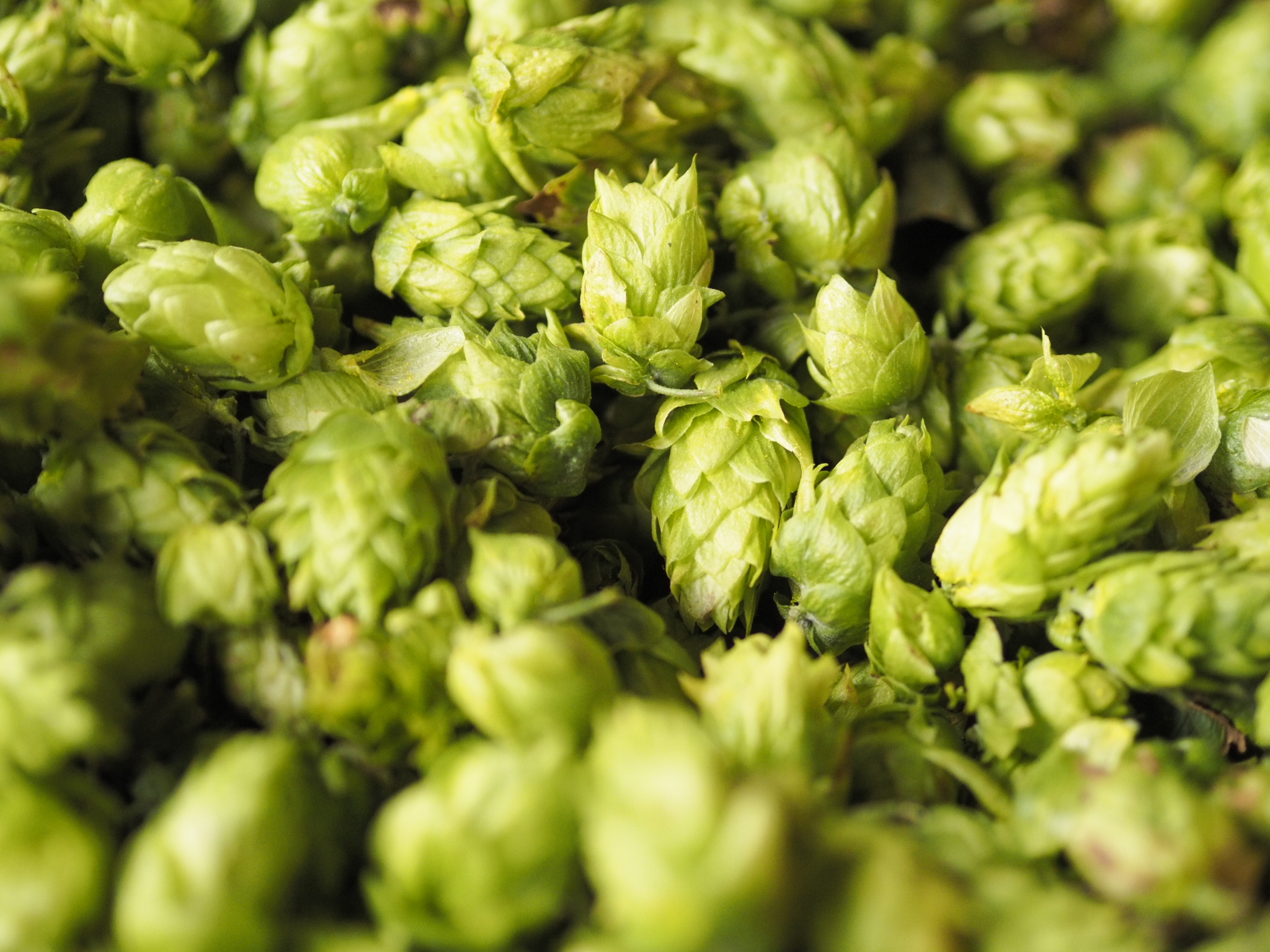 With the reemergence of craft beer and a renewed focus on craft agriculture, nothing is brighter than New England's potential for spectacular hops. It helps that U.S. hop production is on a continuous rise. How much it matters that Massachusetts and its bordering cousins comprise the birthplace of U.S. hop farming depends on regional pride. But what's more important is that they're growing, and growing well.
According to Julian Post, Farm Manager for Champlain Valley Hops in Starksboro, Vermont, that's partly a matter of latitude.
"If you're talking about just major limiting factors of where you can grow hops and where you can't," he says, "latitude is one of the first. Hops grow so much during the season. Some people say they grow six inches plus per day, I've even seen twelve cited somewhere."
He notes Florida as an example of a place that's warm and sunny all year round, but where the days last only twelve hours. In the Atlantic Northeast, at peak season, the days can last up to sixteen hours —- all thanks to latitude. Incidentally, the Northeast's latitude (43°) is fairly close to the Northwest's (45°), and both are slightly under the latitude of places like, say, Germany (51°) and The Czech Republic (49°).
"Those extra hours of daylight allow the hops to grow that much more," Post adds.
No wonder the Northeast's hop industry is on the up and up: Locationally, it's in good company with the world's biggest hop producing regions.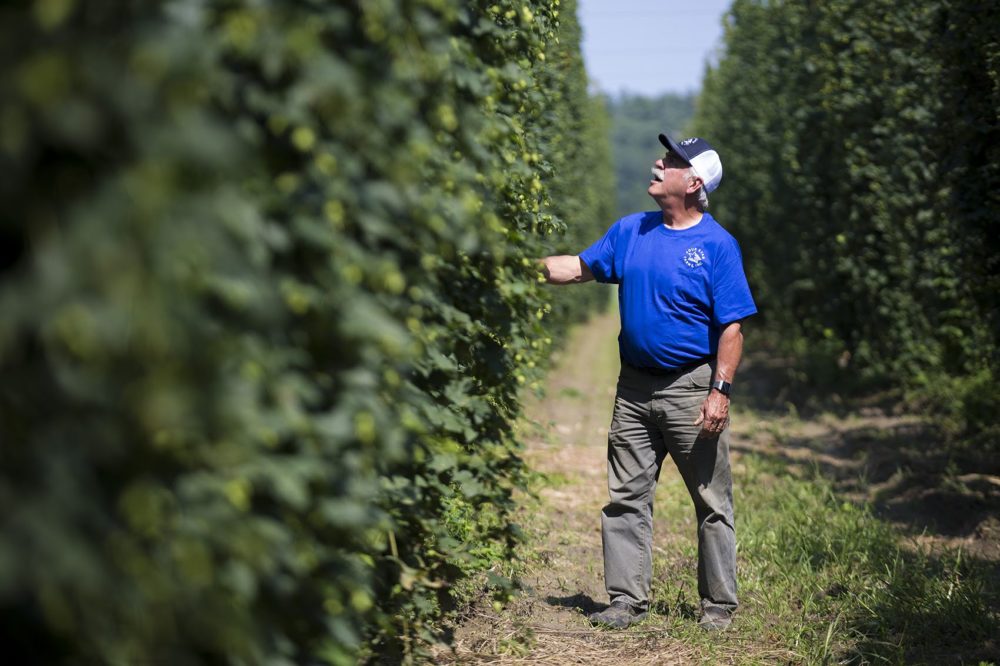 I Thought Hops Could Only Grow In Washington
The current perception of the Pacific Northwest as prime real estate for nurturing hops is earned but misleading. However, there's a concrete reason why we think of the Pacific Northwest when we think of hop farming. Sixty-nine percent of North America's commercial hop production is sourced out of Washington. Fourteen percent comes from Idaho, and twelve percent from Oregon. These numbers speak for themselves.
But that's not to say hops can only grow successfully in that chunk of the country. Intrepid farmers can absolutely grow hops in other places —- as long as they're prepared to scale a steep learning curve.
How To Grow Hops In New England
"The thing it takes the most," jokes Gene L'Etoile, owner of Northfield, Massachusetts' Four Star Farms, "is to be rather naive and not know what you're doing."
There's so much involved in hop farming, from equipment to harvesting, that it's an agricultural discipline unto itself. The tools you'd use for a field of veggies aren't compatible for plucking hops off an eighteen-foot trellis.
As a result, L'Etoile designed and built his own gear, from the hop stringing platform to the bind harvester. And this goes for storing and preserving hops, too. Everything is different, and doubly so in New England, where western hop farming knowledge doesn't always apply. L'Etoile recounts one nightmare story involving freshly-picked hops set out to dry and condition, with the goal of hitting the sweet spot of around ten percent moisture. Instead, the hopes kept hitting eighteen percent, the sweet spot if you want your hops to grow moldy.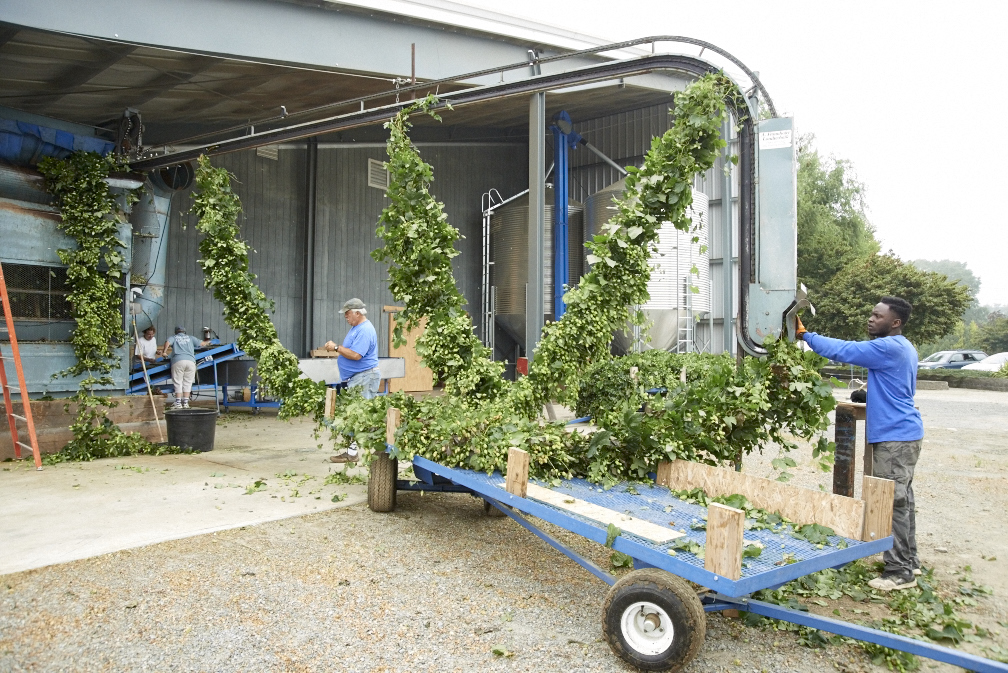 "What we neglected to learn," L'Etoile says, "was that the equilibrium moisture level in hops when it's 60 degrees out and about 90% humidity is 18% moisture. In New England, when we're harvesting, that's a normal condition. It's very cloudy, it's very damp, it's foggy."
His hops were just picking up the moisture in the air, which probably seemed obvious in retrospect. However, at the time, the culprit was a mystery.
Without a ton of institutional knowledge, New England hop farming comes down to a lot of trial and error. But it's impossible to seamlessly translate what works for western hop farming to the Northeast, so hop farmers learn tough lessons on the fly.
"It's a challenge," Houghton agrees. "Out West, they have multigenerational knowledge, and they have decades of history of growing on their land and all the nuances that come with it that we just don't have here yet."
While people in the Pacific Northwest intimately know their terroir, farmers in the Northeast are still getting to know the land — especially as it relates to cultivating hops.
What Is Hop Terroir?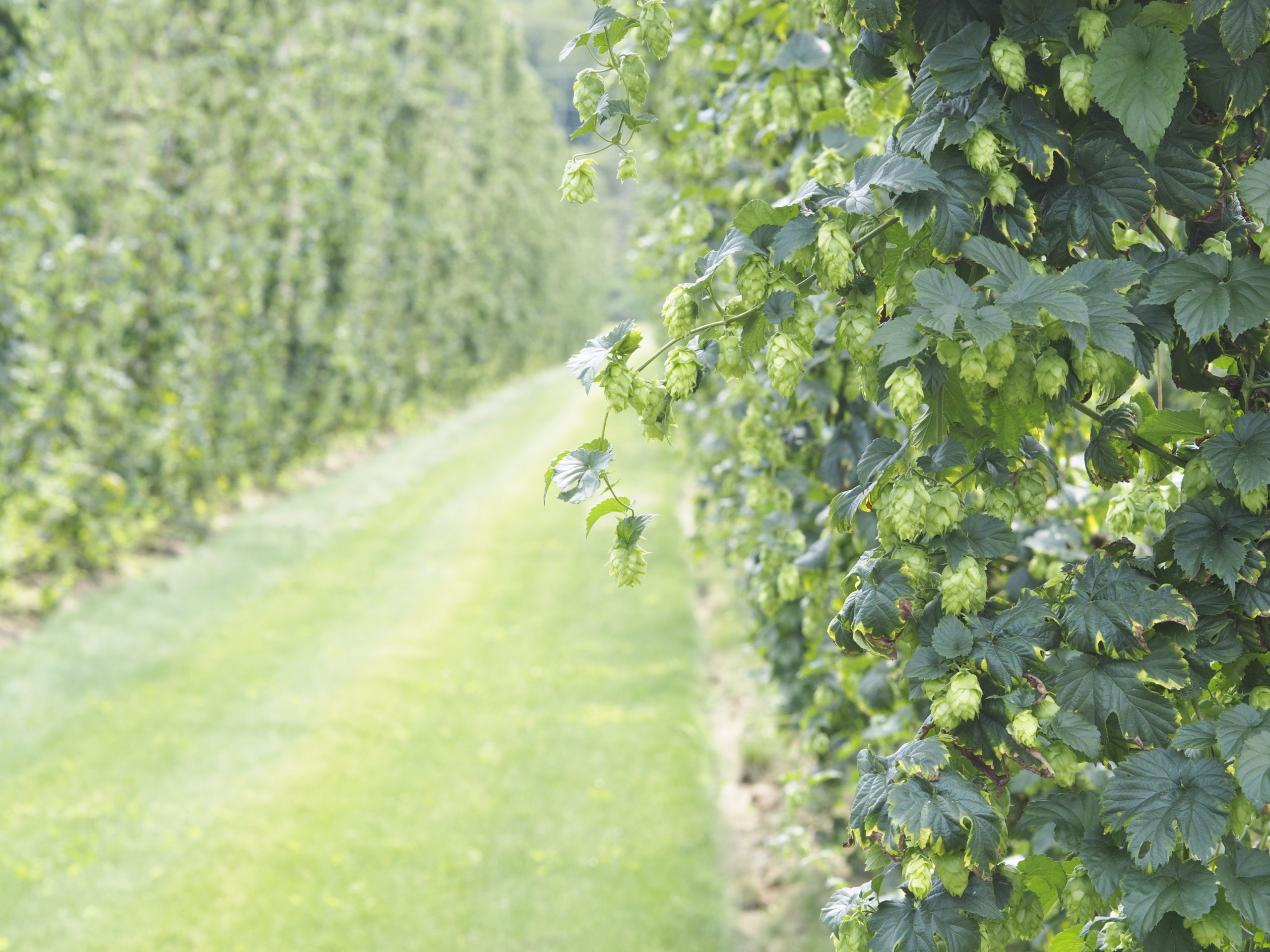 That word, terroir, everyone's favorite snooty French term for characterizing the natural environment in which a crop grows, pops up frequently in discussion with New England hop farmers for a good reason. Although for local farmers, it's more of a question; they're still not exactly sure what "terroir" means in terms of how it impacts hops grown around here.
"The research is still very young," notes Post. "People have just started to look at what the actual flavor characteristics are, even in the Pacific Northwest."
If practiced hop farmers out west are still figuring out hop flavor profiles, it stands to reason that New England's growers will be slightly behind.
"Here," Post says with a laugh, "we don't know because we haven't been growing here for a long time. So those questions are still fairly unanswered, but it's something that people are starting to pay more attention to."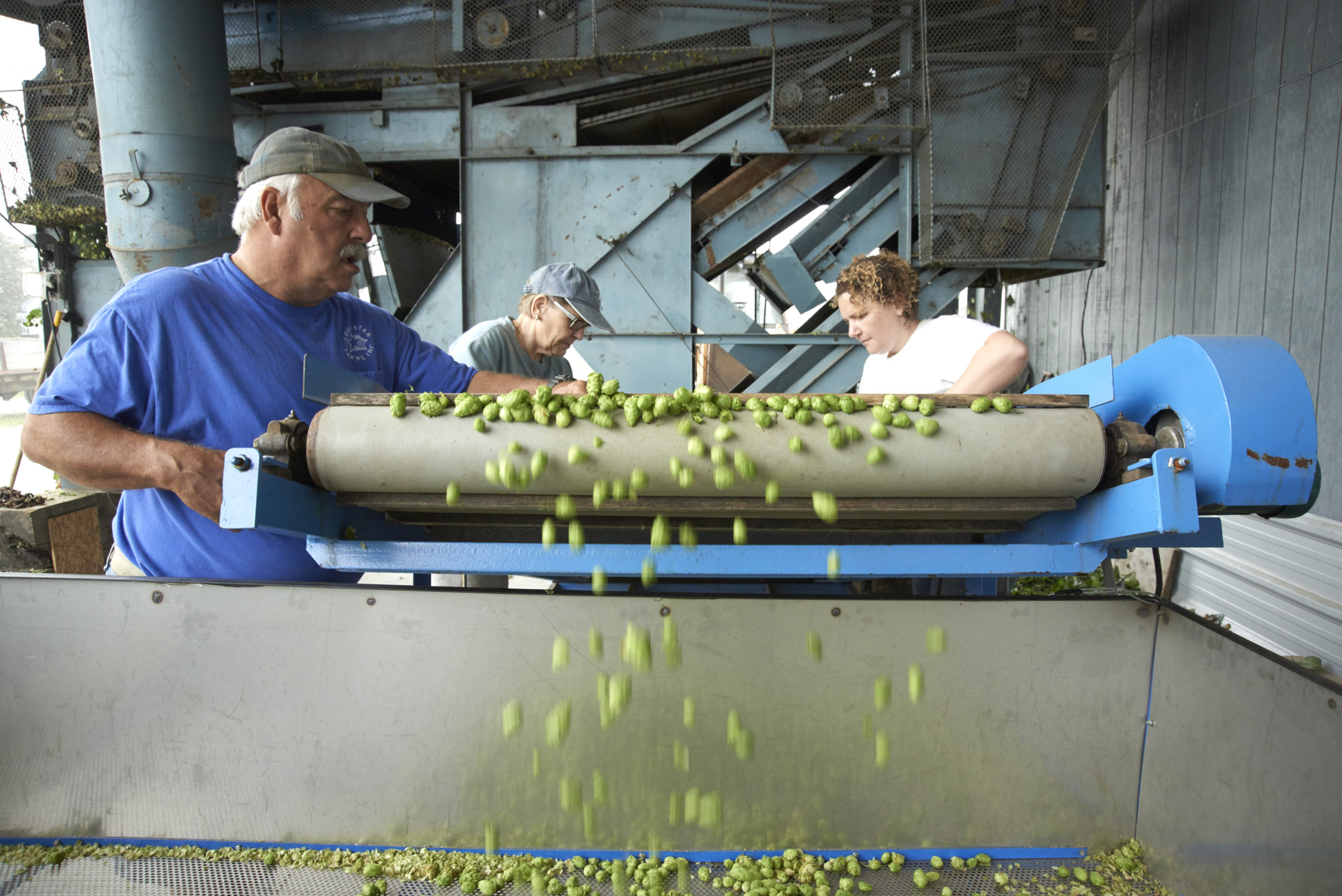 Building Farming Knowledge In New England
As hop growers and brewers find answers to those questions, they'll inevitably raise more questions or run into roadblocks. Houghton poses a hypothetical scenario involving Centennial hops grown in New England. While a prospective buyer might have expectations for how Centennial hops from the Pacific Northwest might taste, Centennial hops grown in Maine might be different.
"So that's a negative," Houghton concludes, "because they're expecting one thing and getting something different. But the other side of that, of course, is also a unique thing, because once we get over the fact that it's not the Centennial they expect, that leads to, 'Oh, well what is, what are the characteristics here? Where can I fit this into my beer?'"
This throws open the door for all manner of possibilities. Defining beer regions isn't an easy task, but when one region generates hops with flavor profiles that contrast sharply with hops grown elsewhere, the distinctions start to draw themselves. Brewers love experimentation. In many ways, Centennial hops that taste unlike Centennial hops sound like a windfall.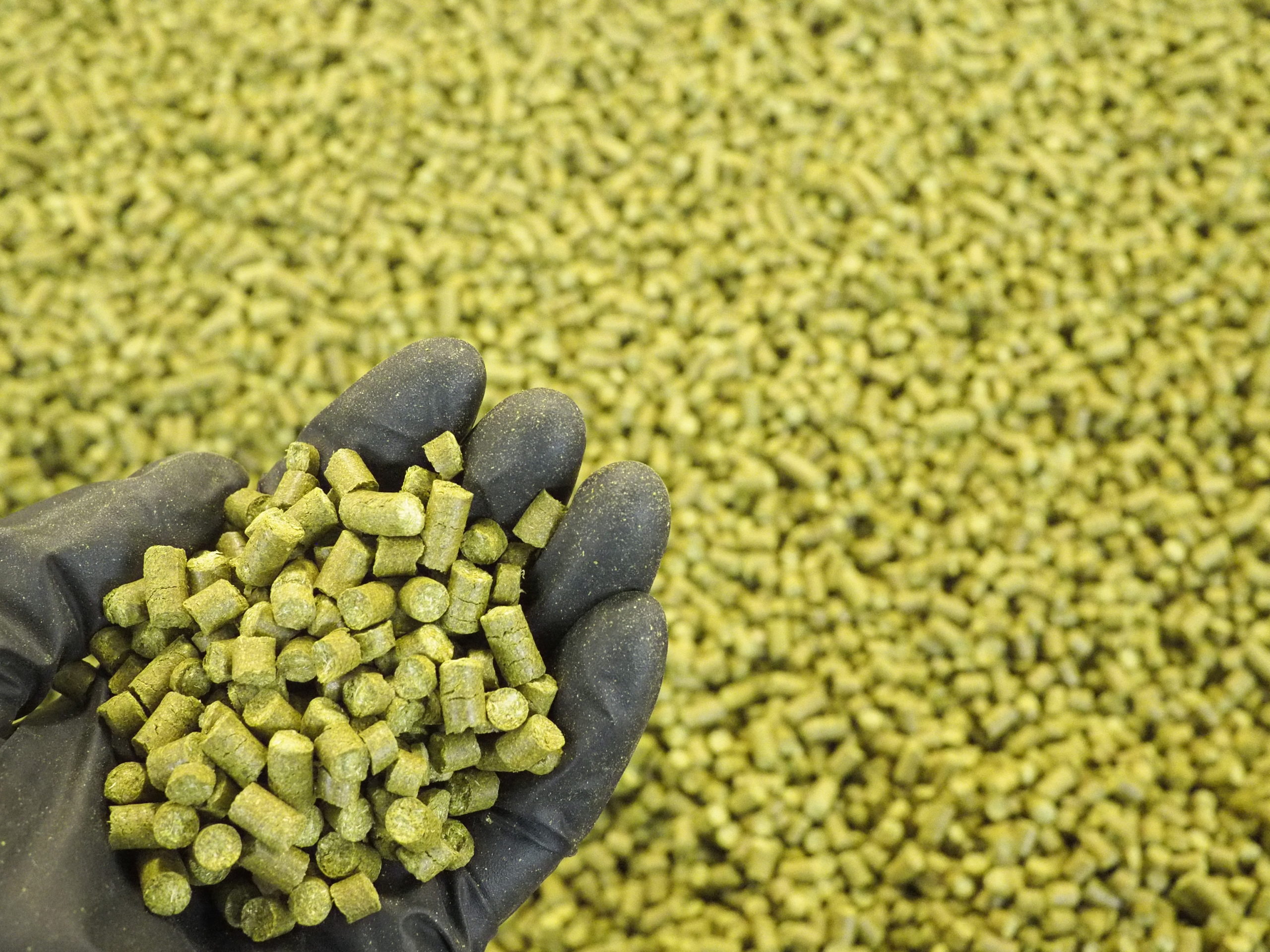 "I hate to say we're blessed to have the weather we do because it causes so many problems," L'Etoile chuckles, "but that's what gives [the hops] their flavor. I believe it's the soil, it's the weather, it's the terroir."
A New Kind of Hop
Liz L'Etoile, Four Star Farms' Director of Sales and Marketing (and Gene's daughter-in-law), happily brings up the time she persuaded Christophe Gagné, President and Brewmaster of Hermit Thrush Brewery in Brattleboro, VT, to take a stroll down their row of Nugget, a varietal that he openly didn't care for; to this day, Nugget's a hop Gagné still buys from her.
"The terroir here," she says, "adds a tremendous amount of sticky tropical fruit notes to something whose West Coast counterpart is herbal, earthy, a great bittering hop but not really used for aromatics or flavoring." (Incidentally, Nugget is one of Houghton's favorites, too: "It grows well, it yields well, it's a favorite of the brewers, and agronomically it's great for us too.")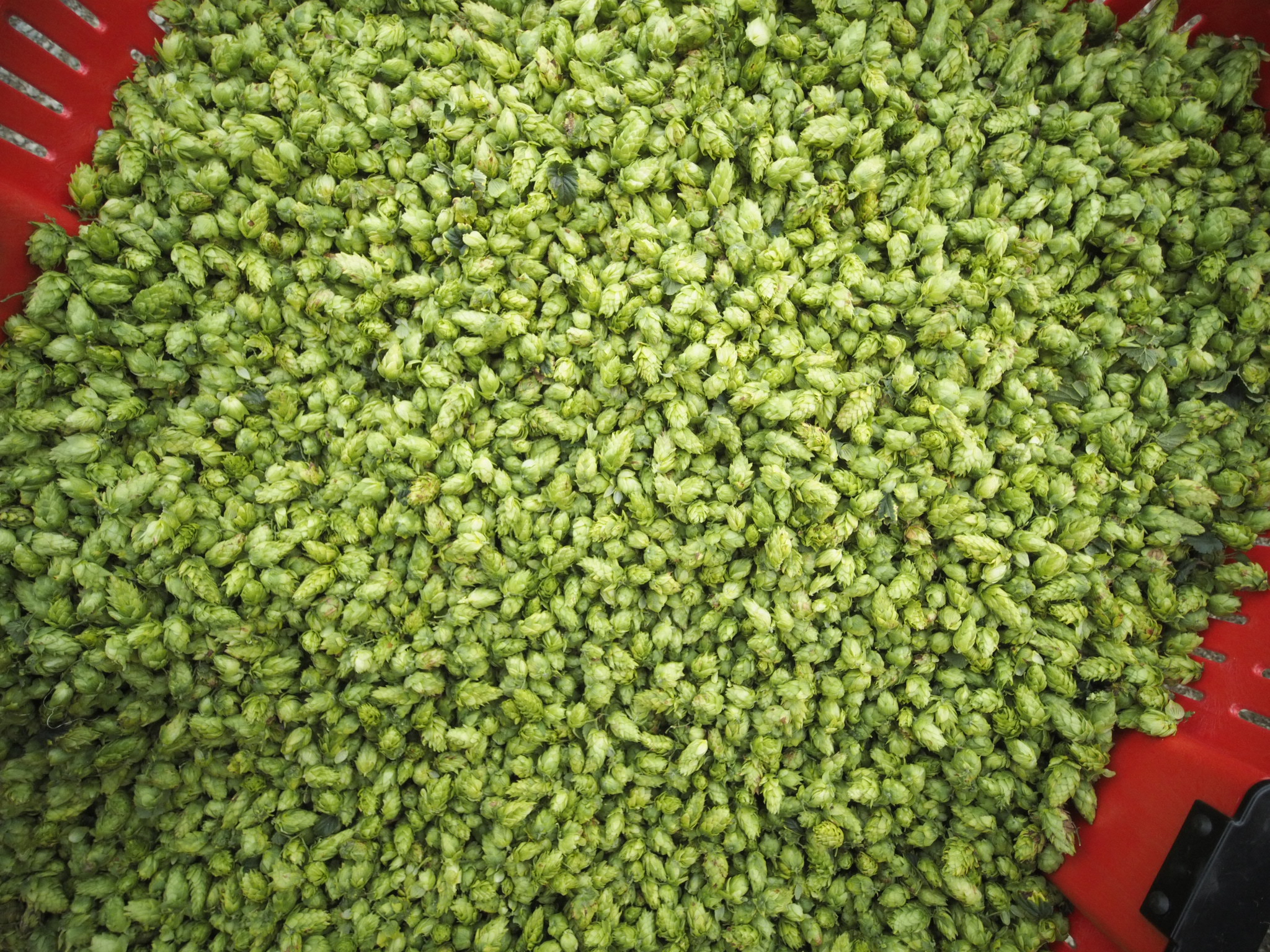 As these and other farms start producing more hops, and gain a better understanding of what their hops can do for beer, they add more to local craft beer narratives. You need brewers and breweries to turn the hops into tasty beer and sell it, but you need farmers to grow those hops, and slowly, consumers are starting to appreciate the role farmers play in the craft ecosystem.
For Post, that's exciting. Craft consumers might assume that brewers know where hops come from because they work with them all the time; in Post's experience, that's not always the case.
"They have this amazing understanding of hops in terms of brewing," he says, "but what I've found is that they don't have much familiarity with how hops are grown, how we harvest and process them. But they love to learn about that stuff because it's such an interesting part of the story."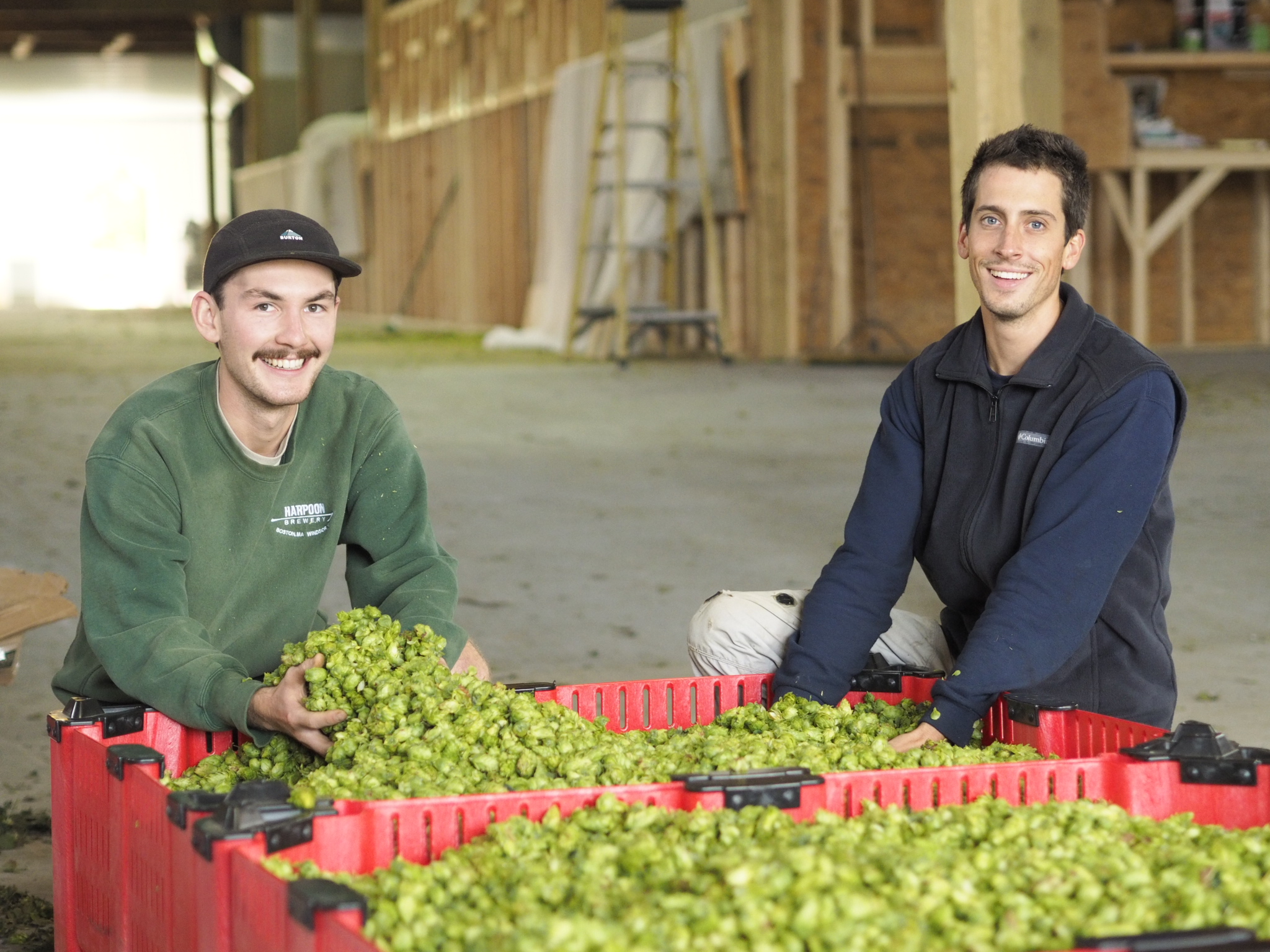 As the hop farming industry develops in New England, brewers get to participate more in that story, and even take an active role in it: Craft beer is, after all, firmly in the direct-to-consumer market, and what brewers learn from growers, they can pass on to their own customers—and in doing so, diversify America's hop production while bolstering New England's own hop farms.
Liked this article? Sign up for our newsletter to get the best craft beer writing on the web delivered straight to your inbox.