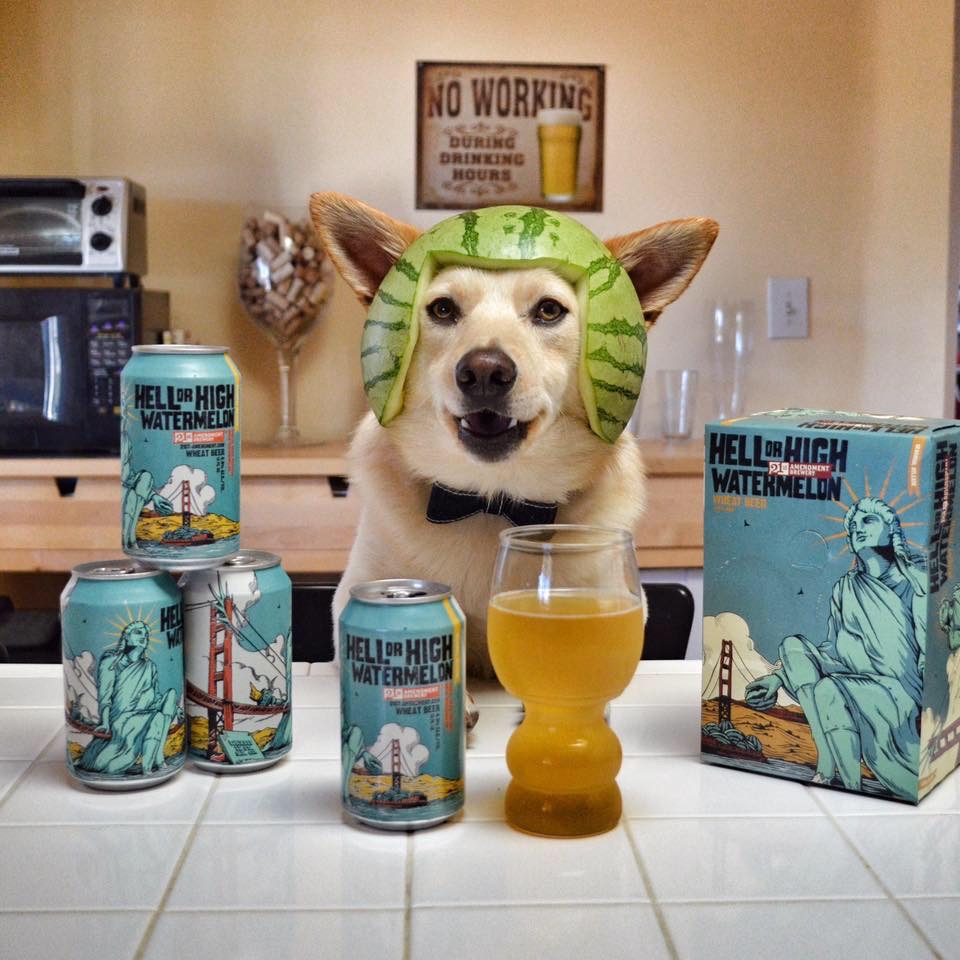 Editor's Note:
Do you like animals? Of course you do. Want to win a free trip to our Juicy Brews: Hotel Party in Pittsburgh and have some amazing beer? We're giving away a VIP package to raise money for Humane Animal Rescue. Check out our giveaway on Instagram!
Maybe you've been seeing all of these photogenic, beer-loving pets on Instagram. Maybe you heard that Hop Culture had launched its #partyanimal giveaway. And now you're looking at your cans of Tired Hands and your furry friend and want to join in the fun.
But it's not as easy as you thought. Your pup won't sit still, your cat isn't interested. So where to start? "As far as working with cats, and I assume other animals as well, trying to get the shots when they are interested in playing or AWAKE would be my best advice," said Scott, who runs the Lorenzo the Beer Cat Instagram. "Cats sleep all the time and the last thing they want is to be woken up so you can stick them next to a beer and take their picture." Similarly, Robert, who set up The Beerded Dragon insta (@thebeerdeddragon), recommended, "Try to make sure you have good lighting. Timing is also key, if your pet is tired, let them rest – don't try to force anything."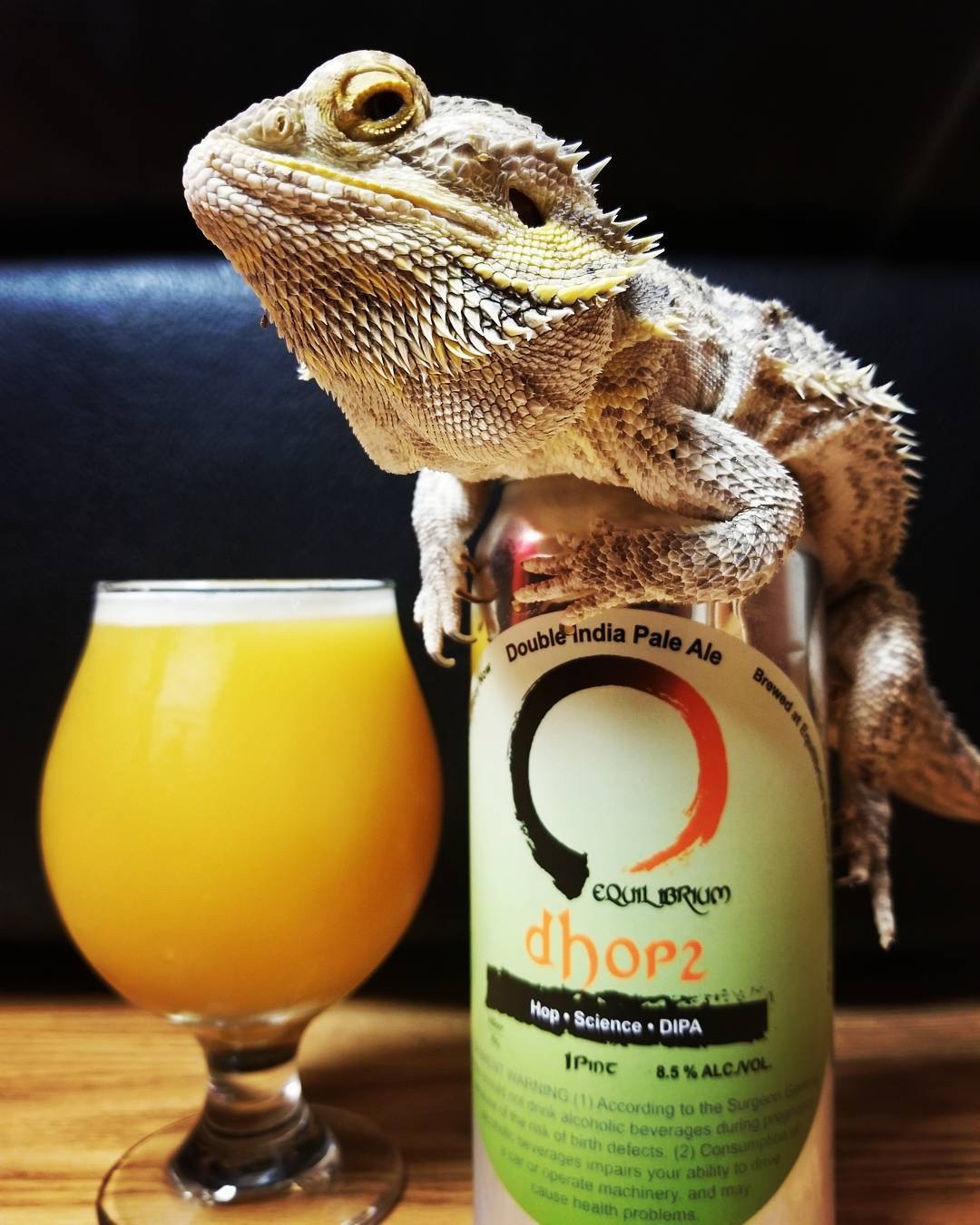 And if your photo shoot doesn't turn out the way you wanted? Don't sweat it. We asked a few those beer and pet documentarians to share their most challenging shoots.
"Probably the post we did with the Cloudwater NW DIPA pour shot," Scott said. "We were attempting to recreate a post by @hopthirst for a @craftbeervigilante contest #ICanDoThatTOOsday. Attempting a floating pour shot while trying to keep Lorenzo in frame was no easy task."
Chris and Kristl, the photographers behind Barley the Brew Pup, shared, "Toughest shoot we had was probably the watermelon helmet for 21st Amendment. We used a real watermelon so naturally Barley was trying to lick/eat it."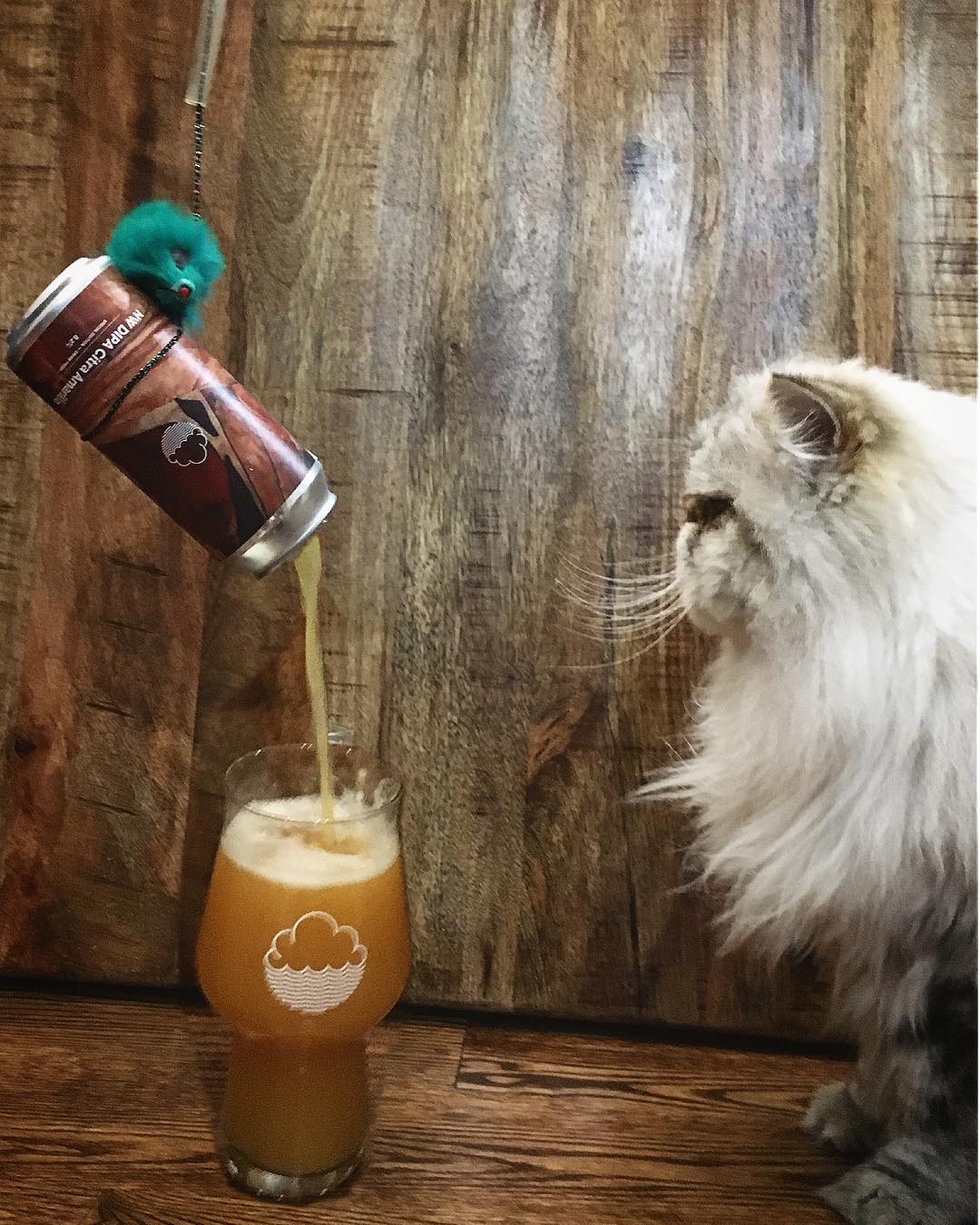 Grace, who maintains the Poppy the Beer Dog account, began shooting photos of Poppy at Borderlands Brewing Co. and the Public Brewhouse where she works. "Tough photo shoots happen any time there is another dog in the room or other distracting factors," she explains. "Honestly, I usually end up not posting any pictures taken in such circumstances. It's much easier to just wait until the time and settings are correct."
Although the staged and intricate shots with pets are often the most exciting, the natural and spontaneous photos can work just as well. Scott began shooting photos after Lorenzo decided to jump up on the counter with some beer. Grace, who works at two breweries, would shoot photos of Poppy around the brewery.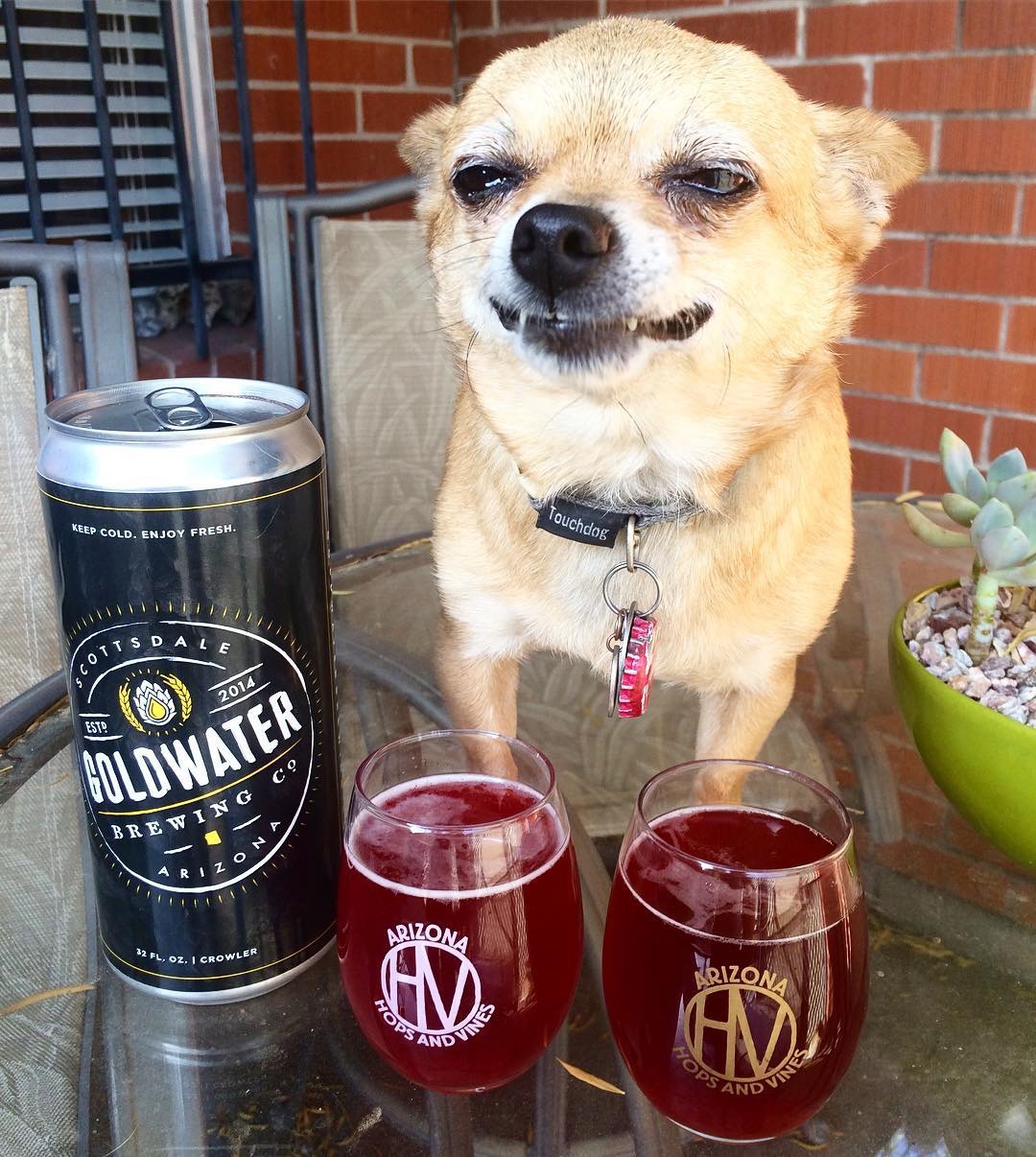 Most of our favorite pet photographers recommend a lot patience and planning. And maybe some bribing. Grace admitted, "The best advice for taking pics is that really the only way to make them look in the correct direction is with a treat!"
"Best piece of advice for snapping pictures of your pet is patience, patience, PATIENCE," explained Chris and Kristl. "Having lots of treats on hand helps too.