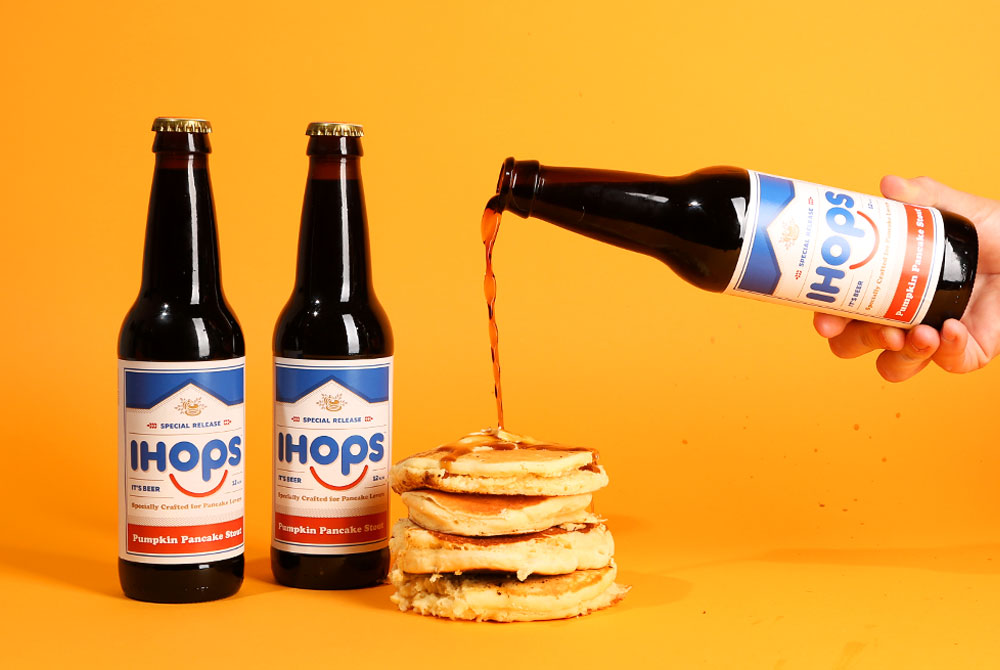 Photography by John A. Paradiso
IHOPS Pumpkin Pancake Stout at a glance:
IHOP teamed up with Keegan Ales from Kingston, New York, to brew this beer.
IHOPS is a 7% ABV Pumpkin Pancake Stout brewed with pancake batter as well as pumpkin and maple syrup.
This beer is only available at select New York locations.
Why you should care:
Not too long ago, the International House of Pancakes (IHOP) went through a slight rebranding and became IHOb (the International House of Burgers) to promote its new line of burgers. A little over a month ago, the breakfast chain announced that it'd be offering a pumpkin pancake beer. Was the restaurant now transforming into the International House of Booze?
IHOP tasked Keegan Ales, a brewery based in the Hudson Valley area of New York, with creating a brew inspired by their pumpkin pancakes. At the time, we couldn't help but be skeptical. The announcement seemed like another thin marketing ploy, especially as it came around the same time as other national brands announced similar ventures into beer (see Dunkin' Donuts and Planters).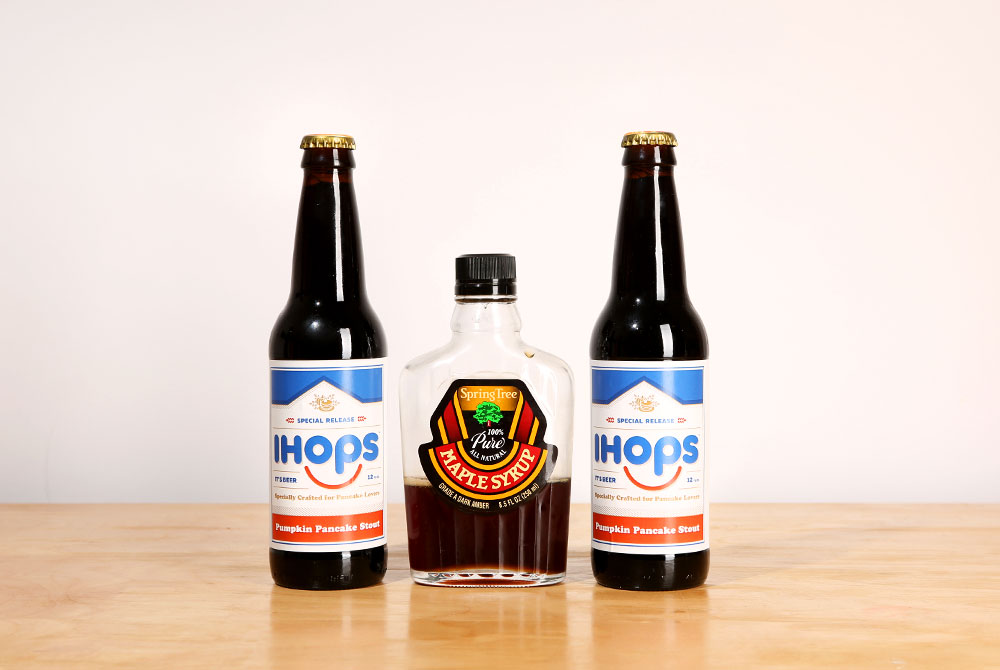 I held off on trying this beer for as long as possible, despite our friend Aaron Goldfarb claiming it wasn't all that bad. But unlike Goldfarb, I didn't need to set out on a righteous quest for the beer; IHOP sent a few bottles to the Hop Culture HQ.
I went into this review expecting to be hit over the head by a gimmick, to be met by sickeningly sweet maple syrup or artificial pumpkin flavoring. Instead, it turned out to be a pretty decent stout. It's not my new favorite pumpkin stout, but it's certainly not the worst beer I've ever had. In fact, I've had much worse beers from much more hyped breweries.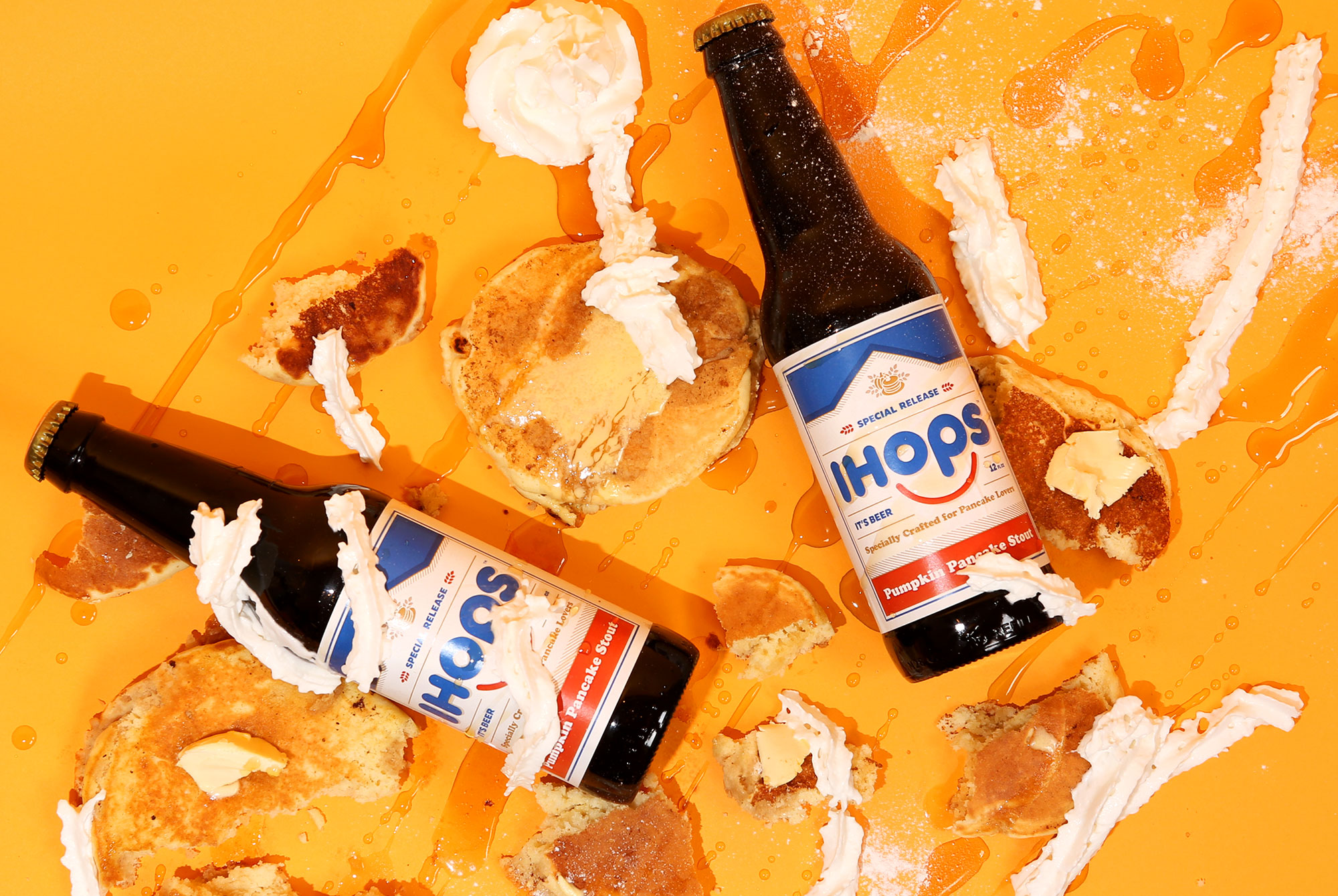 Part of me wanted this to be the worst beer ever. If it had insane, disgusting flavors, it'd make IHOPS a gimmicky beer worth laughing at. Or, at the very least, a beer worth seeking out for the novelty. Instead, it's a relatively easy-drinking stout.
What IHOPS is like:
Medium light brown head that dissipates quickly.
Strong coffee and cinnamon aromas with a little bit of vanilla and pumpkin purée.
Some coffee and cocoa flavors with a very minor pumpkin note. The body is a little thin and watery.
The beer could've benefitted with a little more mouthfeel, maybe from flaked oats or lactose, but it's still a fun stout with a restrained pumpkin flavor.

Where to get it:
IHOPS isn't actually available at any IHOP locations, so you won't be able to have beer with your pancake breakfast. But, you can find it at select locations in New York City.
Bottom line:
IHOPS is a completely decent beer. It's a little light in body but the sweetness is kept in check, allowing for nice coffee and chocolate notes. All in all, it's a fun stout… if you can get it.
Liked this article? Sign up for our newsletter to get the best craft beer writing on the web delivered straight to your inbox.