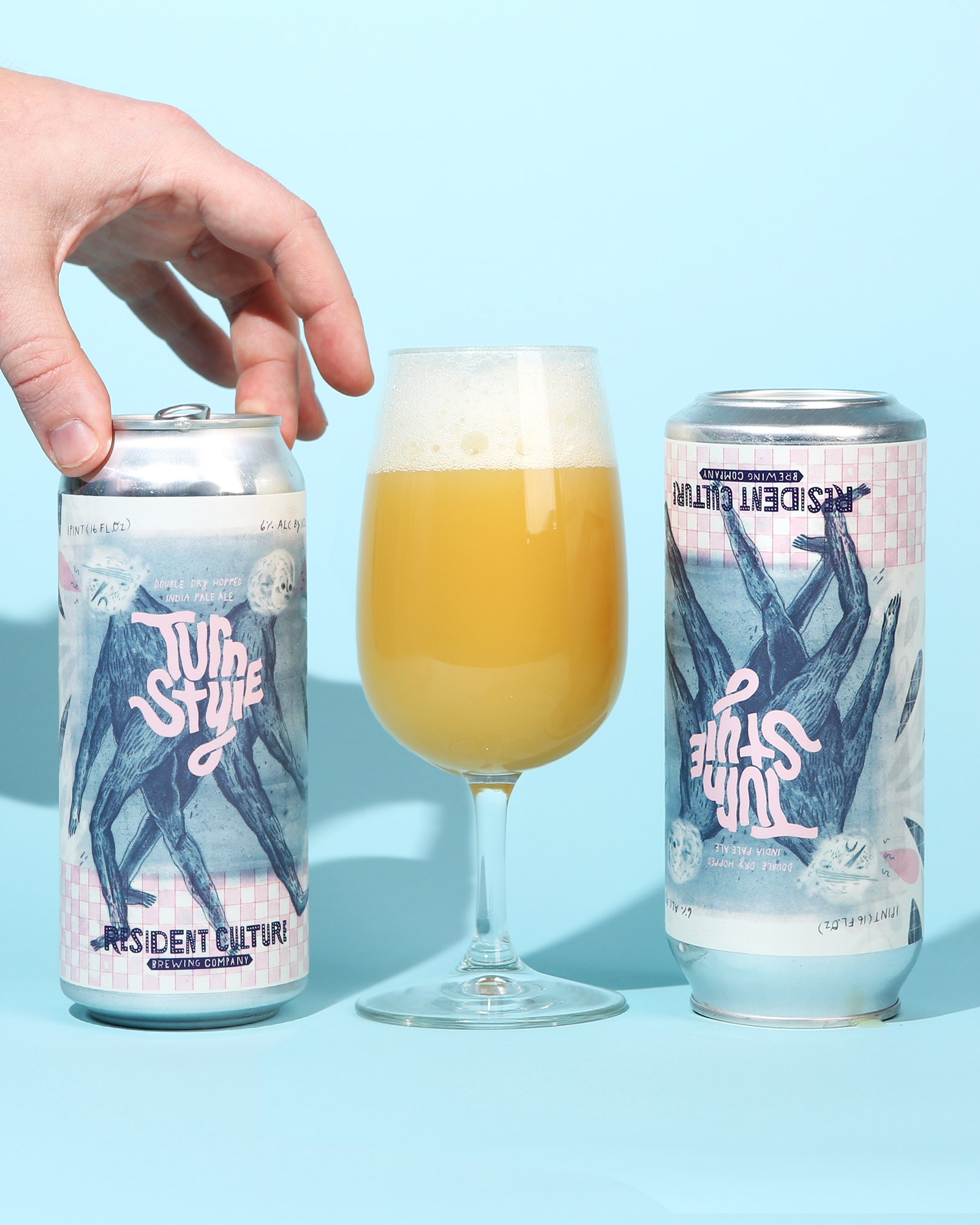 Photography by J. Travis Smith
Editor's Note:
In a few weeks, we'll be bringing our Juicy Brews festival to Richmond, Virginia, with Juicy Brews Summer Invitational. We're reconnecting with our friends in the area like Burley Oak, Ocelot, and Aslin and inviting some Juicy Brews first timers like Brewery Bhavana, Charles Towne Fermentory, and Resident Culture Brewing Company.
To give you a little taste of some of the breweries pouring at Juicy Brews, we asked them a few questions about their history, favorite music, and their thoughts on juicy IPAs.
Resident Culture has made a name for themselves with their outrageous can labels. We had a long laugh about Little Lager Boy at Hop Culture HQ. But Resident Culture isn't all fun and games; they take their beer seriously. From Helles Lagers to juicy, juicy IPAs, the Charlotte, NC-brewery pumps out delicious beer.
I caught up with Amanda McLamb, the co-owner of Resident Culture, to talk about her love of baby goats and the time someone drove through their taproom.
John Paradiso: Do you have any unusual habits?
Amanda McLamb: Kind of understandably, our Head Brewer, Tropes, loves smelling things. I have a crazy amount of photos of him checking aromas on drinks, food, baby goats, etc.
JP: What's an absurd thing that you love?
AM: Baby goats. Love them kids. If you're a brewery or farm that has them, watch out. We coming for ya.
JP: Any horror stories from your time at the brewery?
AM: This one time, a driver crashed through the front of our store at 1 am on a Saturday night in below-freezing weather and narrowly missed barrels that had been aging for about 6 months… We opened up that Sunday an hour late and named one of our next cans Twisted Metal in memory.
JP: What is your favorite beer to drink now?
AM:
Lagers, lagers, lagers.
JP: Tell me about a time you grew as a person.
AM: We had a baby and opened the doors to Resident Culture in a 5-month span. Everything was new and it was a time of very little sleep and a whole lot of risks, hopes, and trying to figure out what we got ourselves into. Don't remember much from those months, but so grateful for everything we learned.
Give us a few songs to add to an all-star bottle share playlist.
AM: "Psycho Killer," Talking Heads
"One Love," Bob Marley
"Mo Money Mo Problems," Mase & Puffy
"Old Thing Back (Matoma Remix)," Biggie feat. Ja Rule
"Up on Cripple Creek," The Band
Catch Resident Culture at Juicy Brews Summer Invitational in Richmond, VA on June 10.