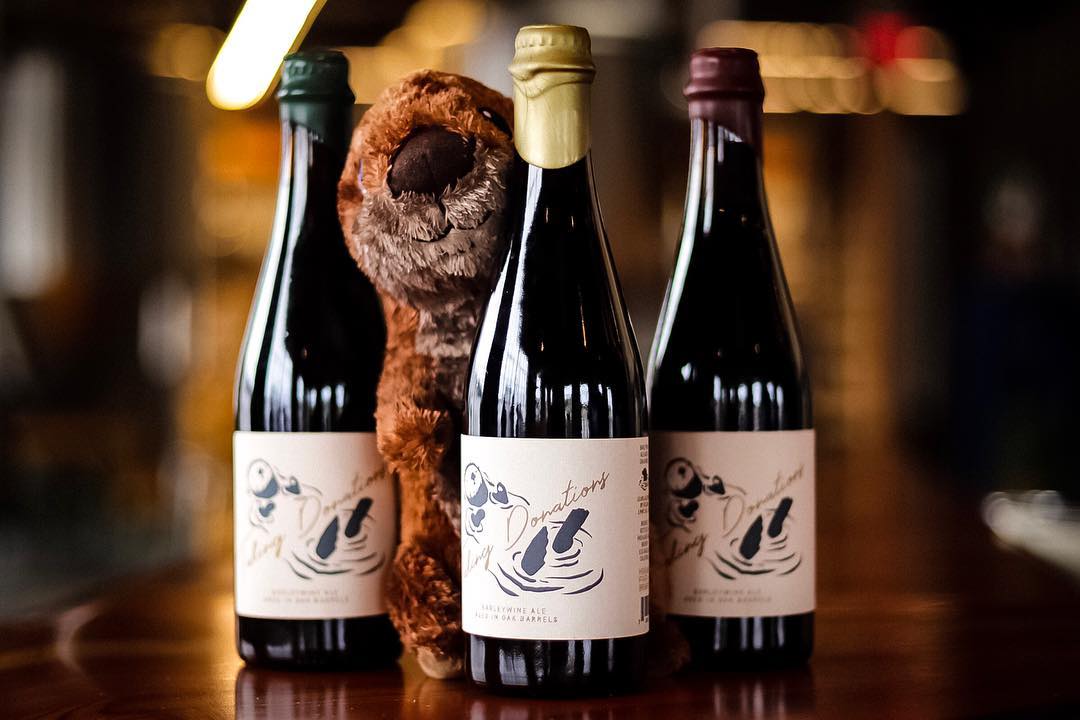 Editor's Note:
Catch Highland Park Brewery at the Horus HOOTenanny in Escondido, CA on January 26th. Get your tickets here!
The Southern California scene is jam-packed with some of the countries best breweries. You'd imagine that it would be hard to stand out among juggernauts like Modern Times, Pizza Port, Stone as well as up and new players like Horus, Homage, and Mumford. One brewery that we've consistently been impressed with is Highland Park Brewery.
The clean, expressive design of Highland Park's can and bottle labels initially caught our eyes. We were convinced of Highland Park's quality with their delicious IPAs and balanced ales. Earlier in 2018, Highland Park opened its second location in LA's Chinatown neighborhood. The new space is sleek, modern, and offers drinkers the chance to try Highland Park beer as well as guest beer and natural wine.
We chatted with Bob Kunz, the founder and owner of Highland Park Brewery, about his thoughts on the haze craze in craft and what books he'd recommend.
John Paradiso: Why did you want to launch a brewery?
Bob Kunz: I'm a very tactile person. If I'm interested in something I usually try and see how it works and then see if I can make whatever that thing is. Since beer has been one of the most constants in my adult life, it's seemed like a natural extension to both make beer and to pursue opening a brewery.
JP: Do you have any travel hacks?
BK: Visit the same destination more than once. A little familiarity with an area can greatly increase the enjoyment and limit the challenges of traveling.
JP: What are your thoughts on the state of hazy IPAs in the industry?
BK: I started out not being completely sold on hazy IPAs. As time has progressed, my view has changed dramatically. I see hazy beer as a great exploration of hop expression. IPA is king for most craft beer consumers, so for Highland Park Brewery it's been awesome being able to have five, six, or seven IPAs on tap and all of those beers have drastically different hop profiles.
JP: What is your favorite beer to drink now?
BK:
Oh, that's tough. A few that come to mind are Pfriem Pils, perhaps my favorite Pilsner and a beer I wish I could drink every day. I recently had Biere de Coupage from Jester King and that beer was a revelation–a simple saison blended with a bit of spontaneously fermented beer. Drinkable and complex, a true joy.
JP: Are you reading anything interesting?
BK: The NOMA Guide to Fermentation. Ah man, I love this book. I'm interested in anything related to fermentation, whether it be food or beverage. This book explores the outer edges of fermentation and shows you ways to incorporate it into everyday cooking. Truly inspiring.
JP: Give us a few songs to add to an all-star bottle share playlist.
BK: "Come Down," Anderson.Paak
"Kiss," Prince
"HUMBLE.," Kendrick Lamar
Liked this article? Sign up for our newsletter to get the best craft beer writing on the web delivered straight to your inbox.