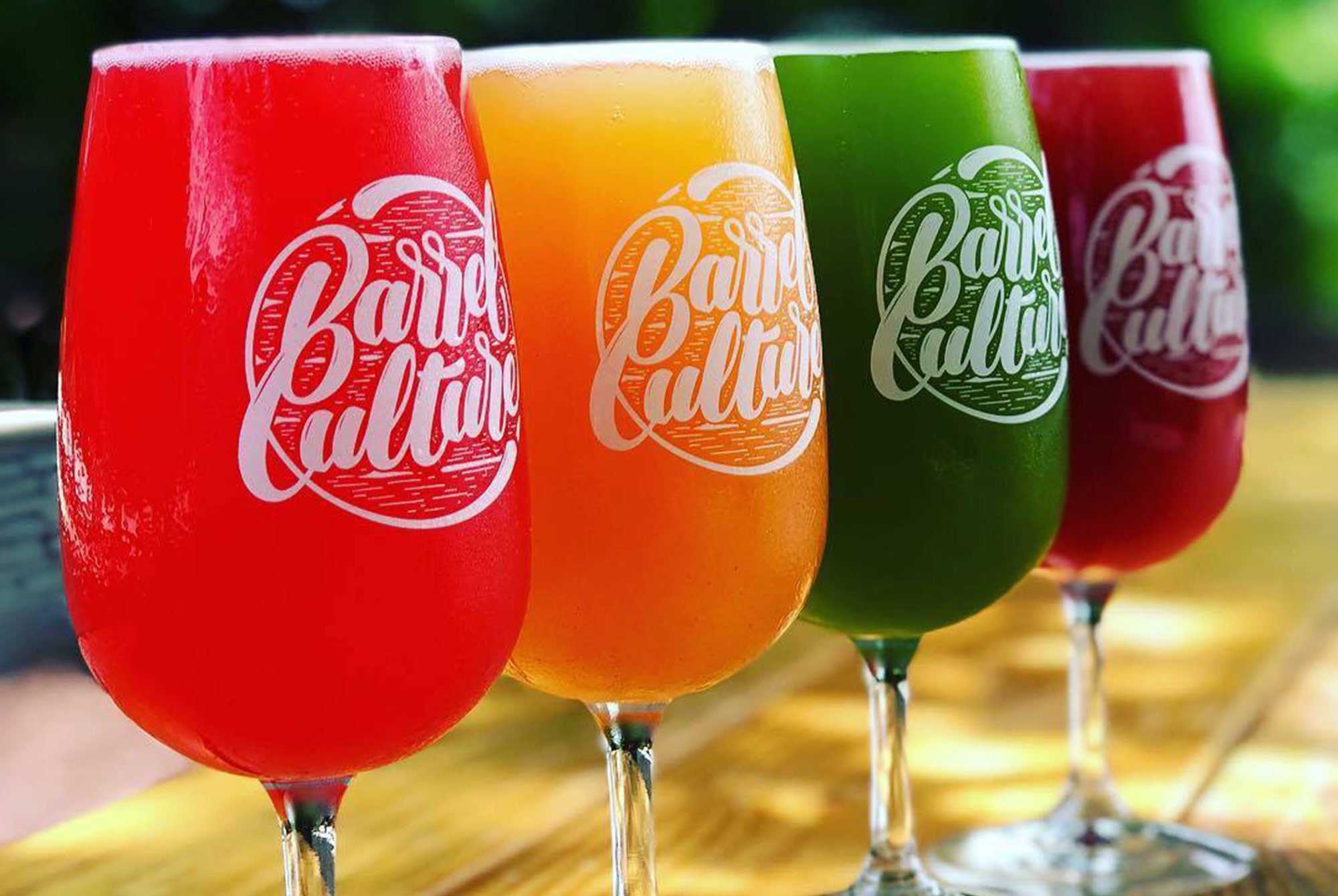 Editor's Note:
Catch Barrel Culture at Spooky Brews in Boston, MA on October 26th. Get your tickets today!
The beer scene in the Triangle area of North Carolina, which includes Durham, Raleigh, and Chapel Hill, has been booming over the past few years. Breweries like Trophy Brewing, Steel String, and Brewery Bhavana have set the tone for producing quality beer in Northern North Carolina. Barrel Culture Brewing & Blending in Durham is one of the latest additions to the Triangle breweries, producing oak aged, fruit-forward beers or "slushees."
Barrel Culture has embraced the fruited-sour model propelled by breweries like The Answer and The Veil and introduced these beer slushees to Triangle-based drinkers. Barrel Culture's products resemble liquified skittles in hue and read more like ice cream than beer, with offerings like Tropical Gusher and Blue Sweet Tart. I chatted with Caroline Barbee, co-owner and special events coordinator, about hazy IPAs, and what music she plays at bottle shares.
John Paradiso: Do you have any unusual habits?
Caroline Barbee: Avoiding vegetables at all costs.
JP: What's an absurd thing that you love?
CB: Sports, on an absurd level. Specifically, I'm obsessed with the Dallas Cowboys.
JP: Are you reading anything interesting?
CB: I'm reading Sex Money Murder: A Story of Crack, Blood, and Betrayal by Jonathan Green!
JP: What are your thoughts on the state of hazy IPAs in the industry?
CB:
As a fan–and drinker–of hazy IPAs, I love the way they are gaining
popularity
and how they're becoming a staple on beer menus across the country.
JP: What is your favorite beer to drink now?
CB: Pretty much anything that Other Half Brewing Co. puts in a can. It's all so good.
JP: Give us a few songs to add to an all-star bottle share playlist.
CB: "Runaway," Kanye West
"Outsiders," Eric Church
"I Wanna Dance With Somebody," Whitney Houston
Liked this article? Sign up for our newsletter to get the best craft beer writing on the web delivered straight to your inbox.