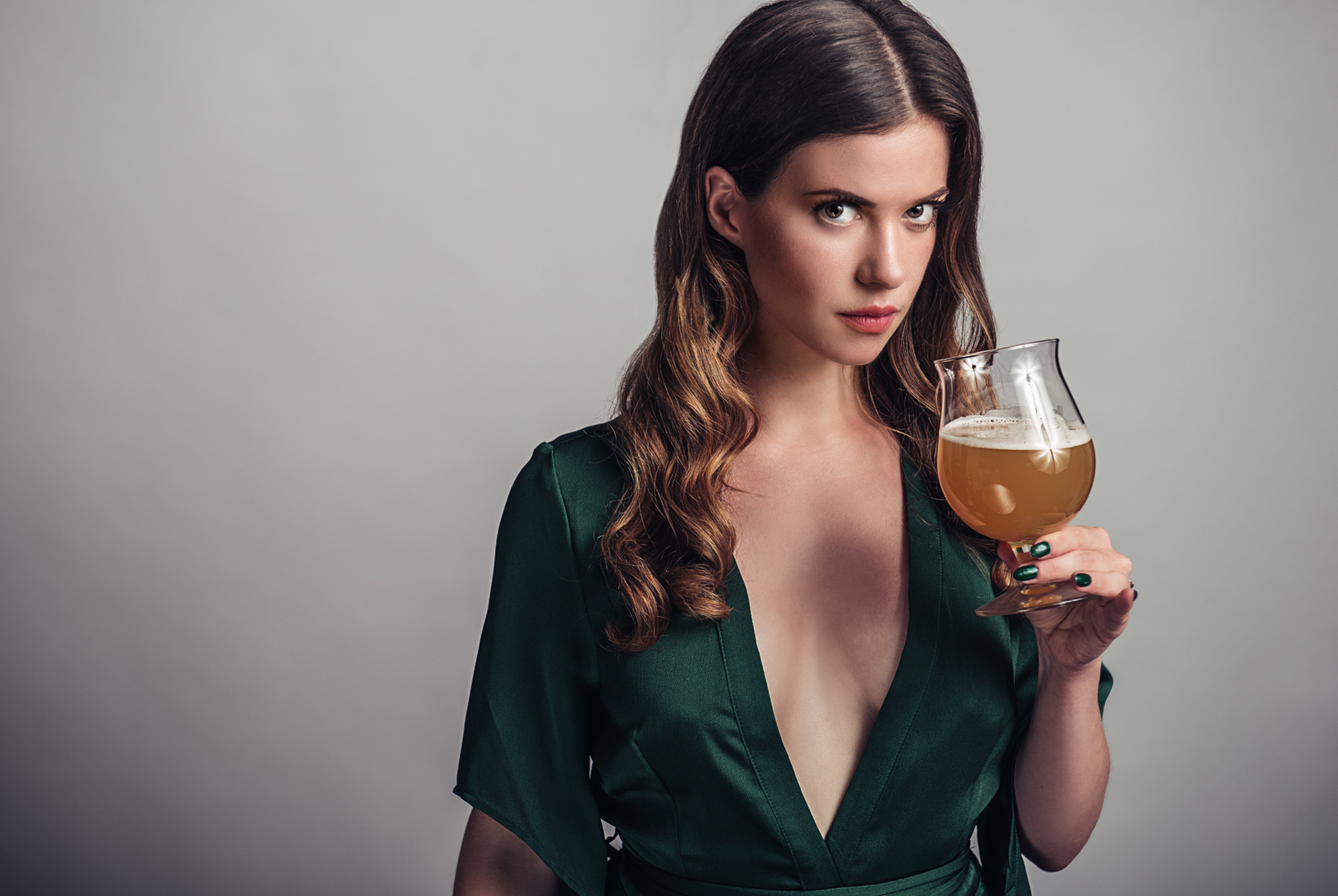 Photography courtesy of Émilie Leclerc
Editor's Note:
Émilie Leclerc is a panelist at FML Fest 2020, our collaborative virtual craft beer festival with Oozlefinch Beers & Blending. Tickets for the festival are available here.
Thirty-three-year-old French Canadian Émilie Leclerc, known on Instagram as @la_petit_biere, is a renaissance queen. In her relatively short career, she has been an actress, a live performer, and a model.
"I love to transform myself. I'm like a chameleon," says Leclerc.
Leclerc's playfulness, brains, and love for beer intersect on her popular Instagram page, La Petite Biere, where she reviews beer in colorful costumes and signature heart-shaped sunglasses. On average, Leclerc estimates she reviews a craft beer every few days.
While the account is only three years old, it already has nearly 33,000 followers. Leclerc is also a hit on Facebook, Twitter, and Tik Tok.
To learn more about Leclerc, watch her speak on a panel with Helen Gutierrez (@hopsnobbery), Eli Traks (@elitraks) and Matthew Ward (@bendbrewdaddy) at our FML 2020 Digital Craft Beer Festival on August 15th, 2020. Tickets are still available here!
La Petite Biere And The World of Performance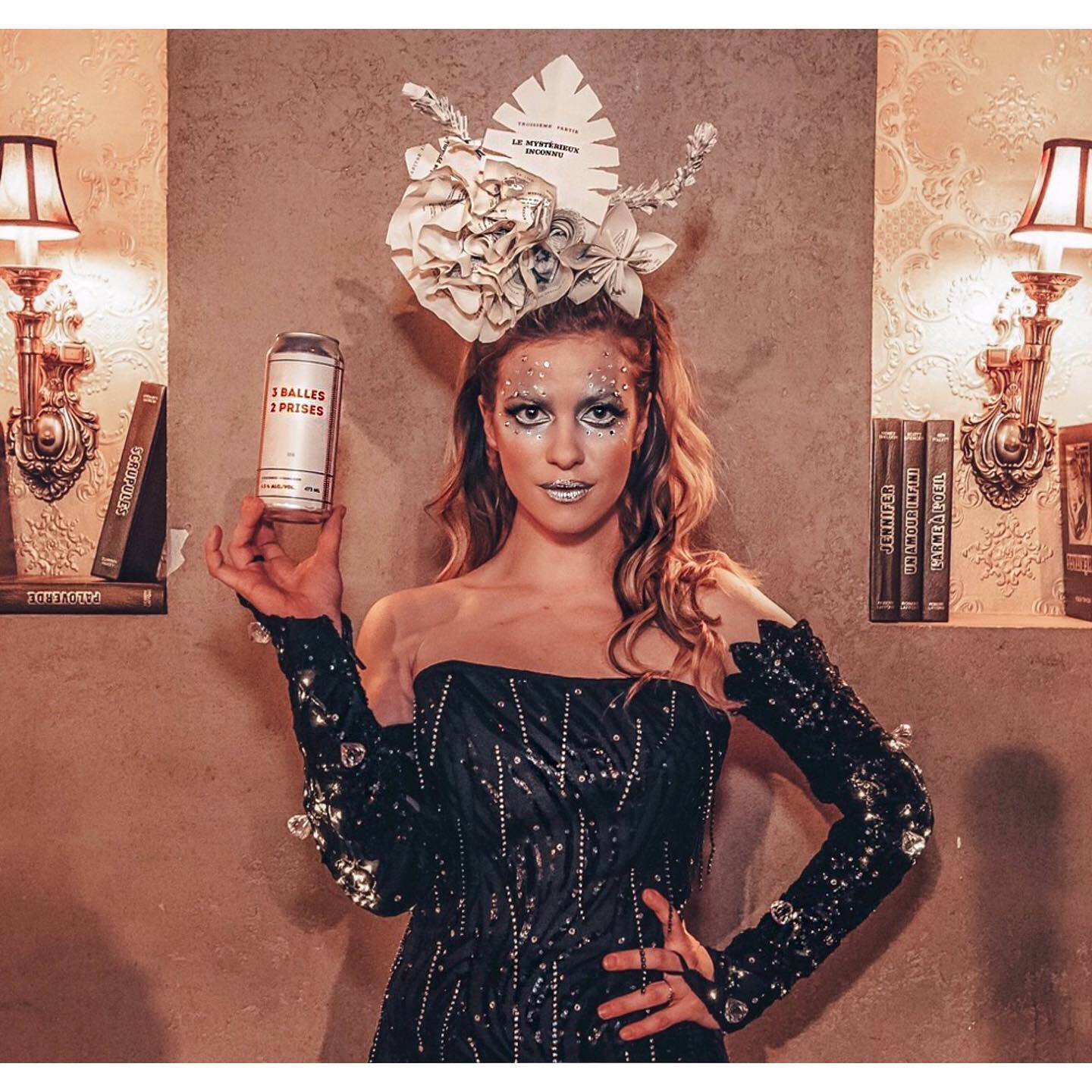 Over the last few years, she has focused primarily on live performing, acting, and La Petite Biere.
Day to day, Leclerc works as a live performer at La Voûte, a high-end nightclub in Montreal.
"It's the place that every American movie wants to film their cool shots," says Leclerc. "I dance, I do circus stuff, they attach me to the ceiling. I play with characters. One time, I was the Grinch, one time I dressed like Bumblebee from Transformers. One of my favorites was dressing up like Elsa from Frozen."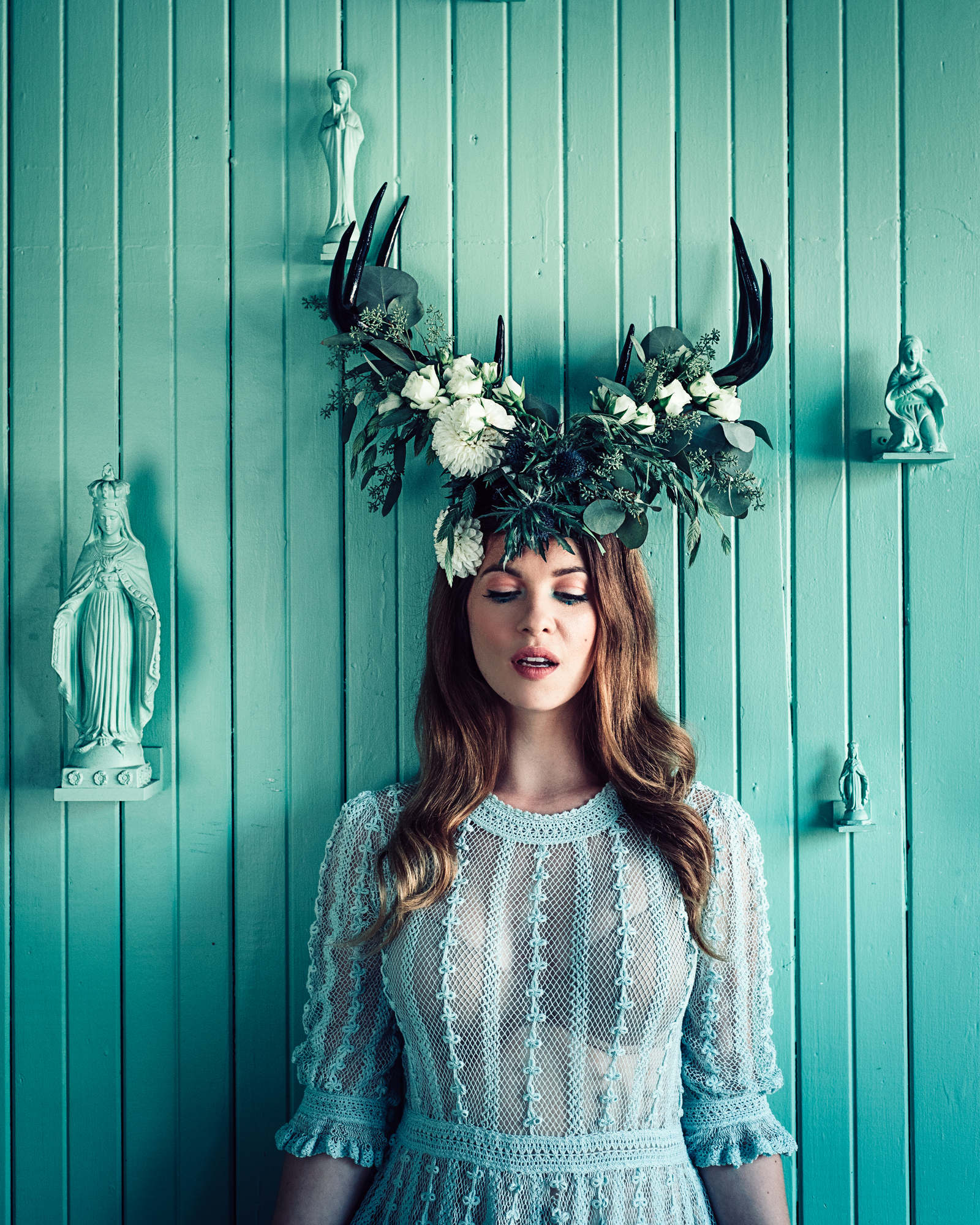 While Leclerc loves acting, she let me in on a little secret about the French Canadian film industry.
"There is a gap for woman in their 30s," she says. "Parts are always for teenagers or young adults or for older women in their 40s, to play the moms. And I'm sitting between these two chairs."
The silver lining? Beer.
La Petite Biere And Craft Beer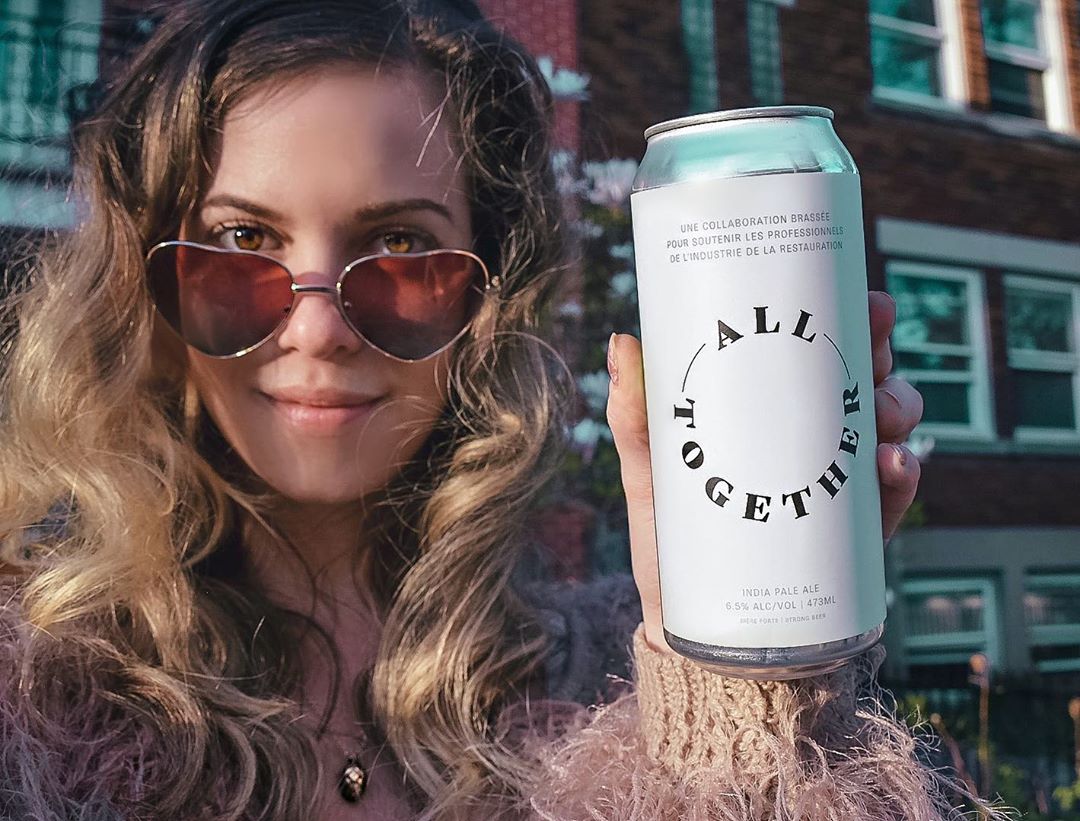 "My account is my baby," says Leclerc. "I have 100% control."
Leclerc takes advantage of her freedom and creativity in the best way. Each blog post is unique and vibrant, filled with color, costumes, and the type of performance that makes Leclerc a success in her "day job."
Her post descriptions vary quite a lot. She bounces between discussing beers or brands, describing tasting notes, recommending creative mixed drinks or food pairings, or just celebrating herself and her friends.
As Émilie is bilingual and her viewership includes many Americans as well as Canadians, La Petite Biere content can always be found in both French and English.
While her knowledge of and respect for the beer industry manifests in her writing, the photographs give the viewer an idea of her quirkiness and joviality.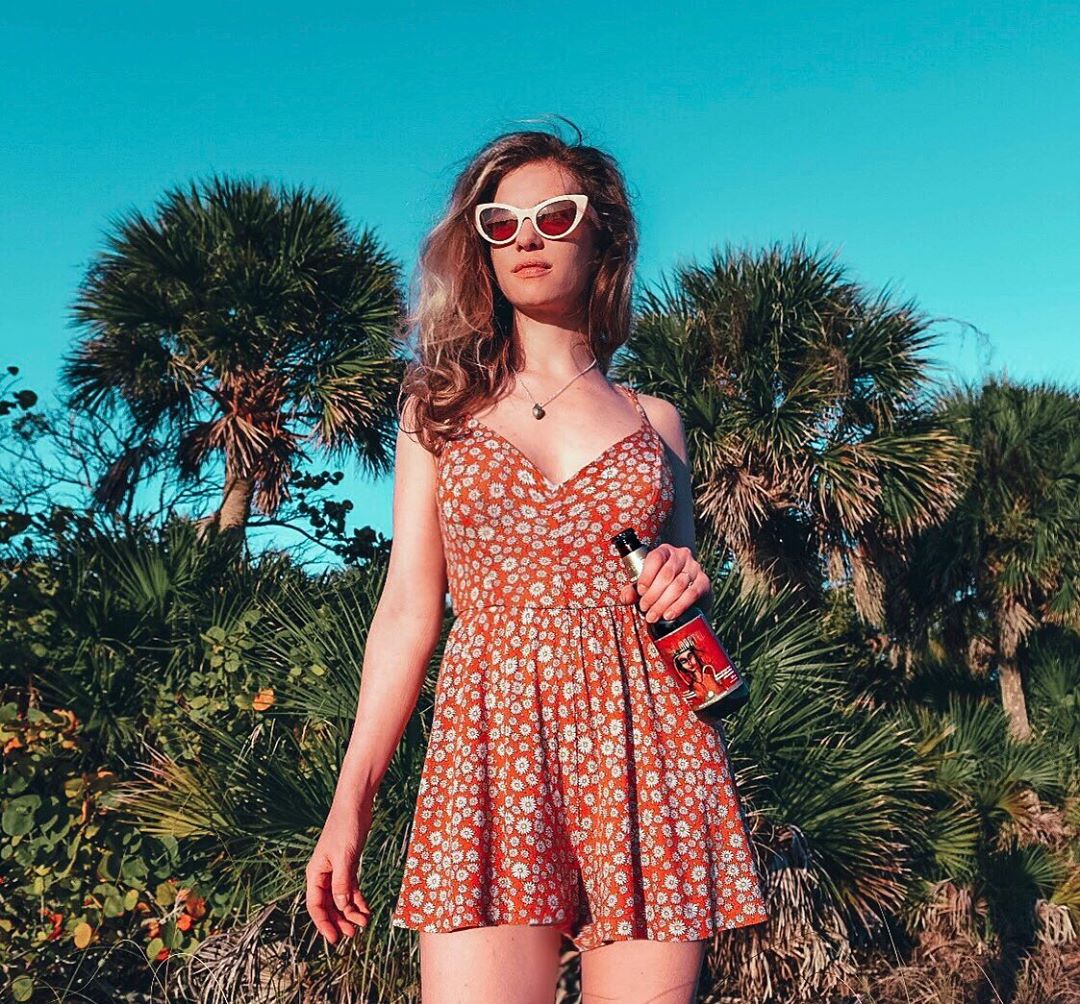 Whether she's posing at the edge of a canal, grinning in a summer dress, holding a bird, or standing amongst flowering trees, Leclerc always has the featured beer in hand or close by. She works with natural and staged light, as well as camera angles. She styles her hair, dresses in wild costumes, and uses fun props.
"I want my posts to have a heartbeat," she says. "I want them to be 'vivant.'"
What Else Makes La Petite Biere's Account Special?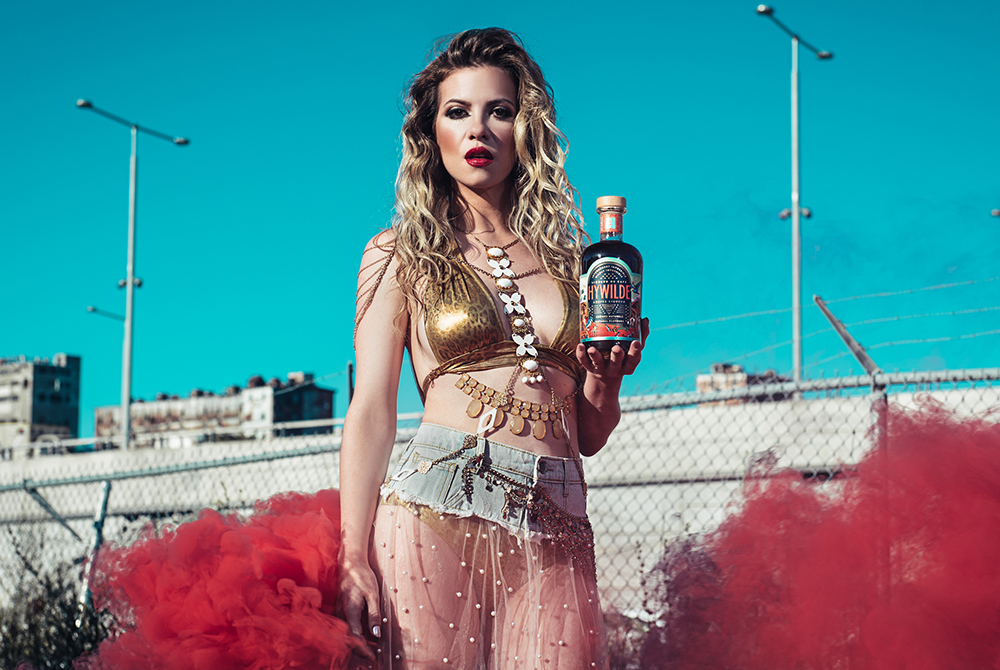 La Petite Biere wants to democratize beer.
"Quebec laws are a bit of a pain in the ass," she says. "In many bars, you can't bring your kids. So if I see somewhere that allows families to come or dogs to come, I try to talk about them as much as I can, so that in ten years everyone will be into craft beer! I want to attract non-beer people, people who are new to beer, and people who don't know anything about beer. I want to push craft beer into every stream, so that everyone can get some and it can be a part of everything."
Leclerc cares about fostering dynamic relationships with breweries and others in the industry.
"For me, it's important to be there for brewers," she says. "If their beers weren't there, if they weren't there, I wouldn't be here. People have been so generous with me and I want to give back to the industry."
One demographic that she wants to reach is women.
"I want women to be included more," she says. "Not just in drinking beer but also in building the industry."
The Bottom Line On La Petite Biere
La Petite Biere is built on Leclerc's love for beer, food, fashion, and community, and her dedication to reaching a broader audience that includes anyone and everyone.
The blog is not a chore or 'just a job' for Leclerc. Rather, it is her creation, vocation, and craft.
Since quarantine began, Leclerc shares "My life has been very different, but I really love working with breweries and restaurants. I love to pair beer with food, reviewing them, and building beer carts." She pauses and reflects. "I'm so happy."
Liked this article? Sign up for our newsletter to get the best craft beer writing on the web delivered straight to your inbox.