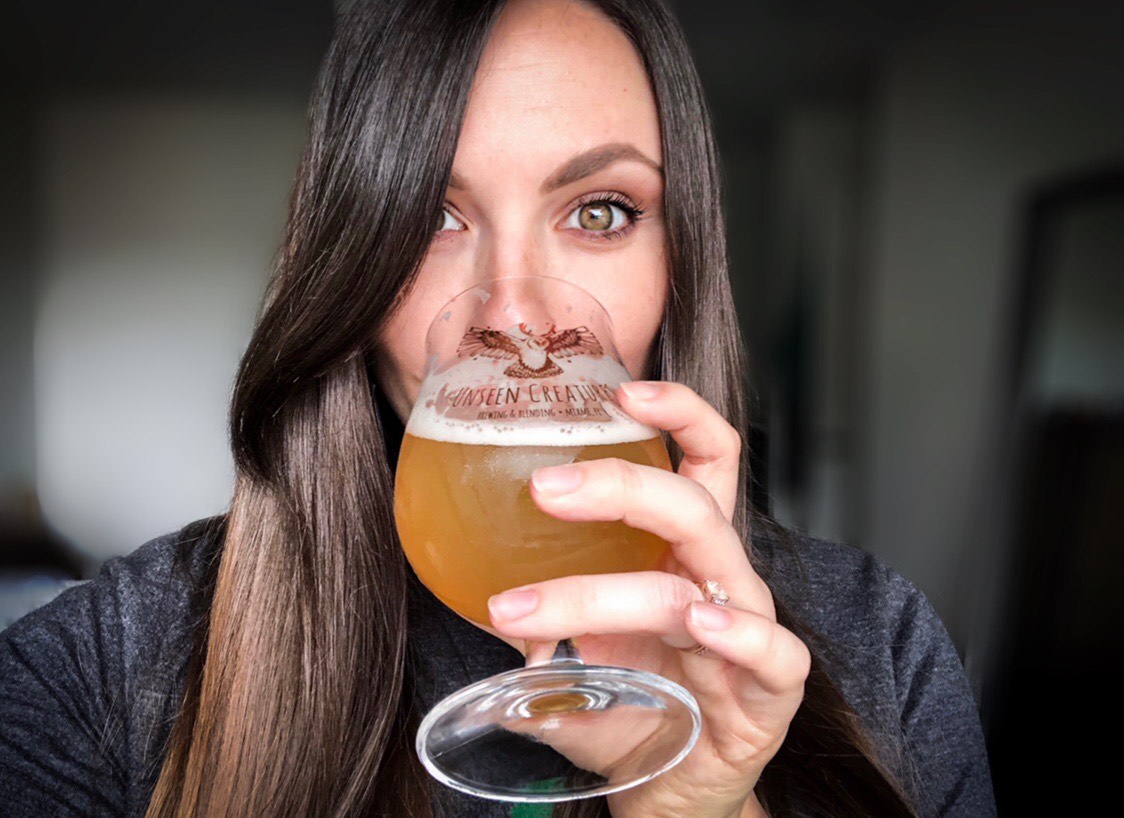 Photography courtesy of Helen Gutierrez
Helen Gutierrez — known around the world by her Instagram handle, @hopsnobbery — was teaching yoga and working as an administrative assistant for an insurance company when she discovered craft beer. A Louisiana native, she first tried Commotion from Great Raft Brewing in Shreveport before moving onto Envie from Parish Brewing.
"I was like, Whoa, this is good," she shares. "I want more of it."
Toward "the end of 2015 or the beginning of 2016," Gutierrez started posting pictures of the beer she tried on Instagram under the name "@hopsnobbery." The name, she says, came from a friend who made fun of her for obsessing over hops.
"Someone was like, You're a hop snob," she says. "And then they were like, 'Oh my goodness. You're hop snobbery.' And I took that and really enveloped myself in that brand."
The Rise Of The Hopsnobbery Brand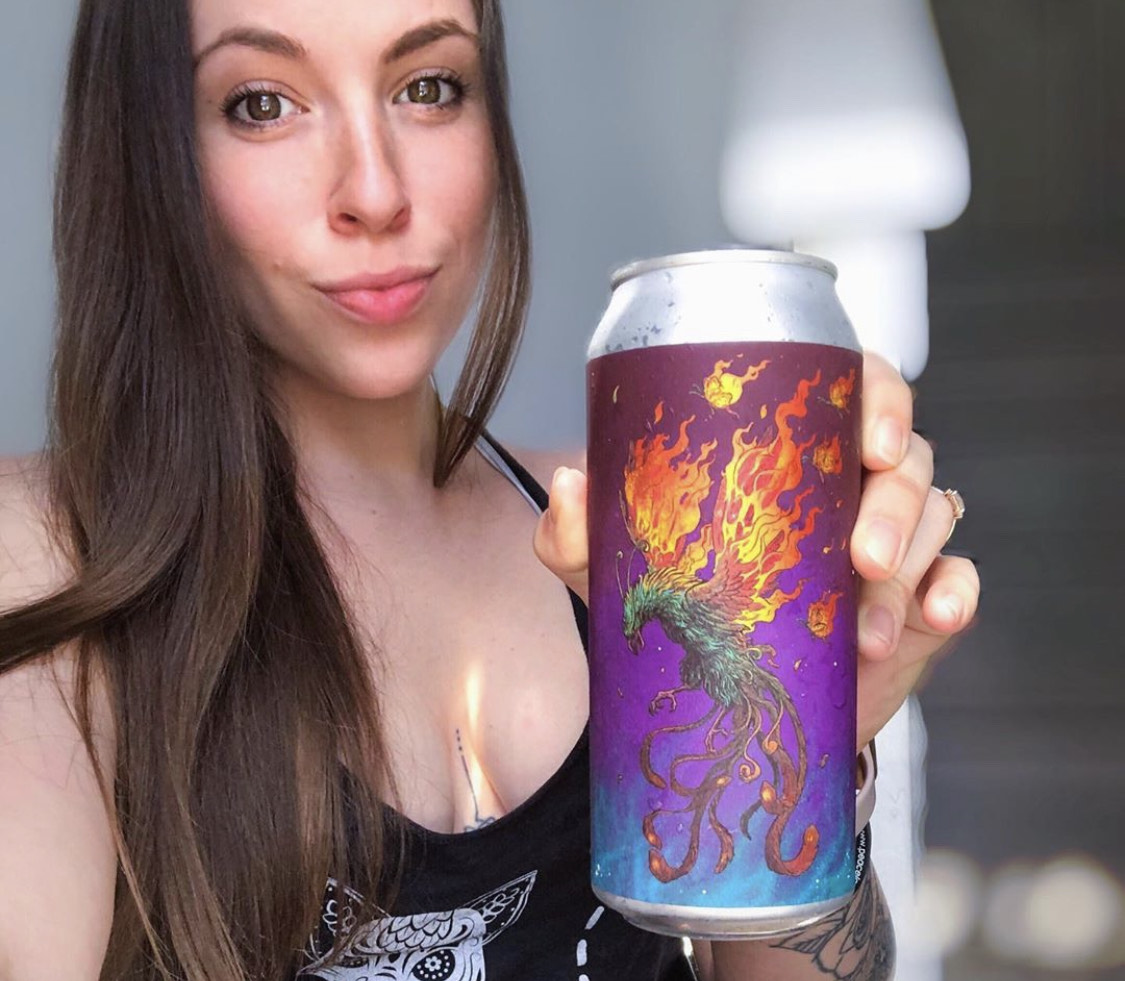 The array of beers that Gutierrez posted — combined with her intricate tattoos and clear passion for craft — quickly earned her a following, as well as a spot on a Men's Health list of "30 Female Beer Lovers You Must Follow On Instagram."
"I wanted to try it all," she says. "I made friends, did trades, and that's how I got started with my quote, unquote "career" in craft beer. Just making friends and traveling to different places."
For Gutierrez, the craft beer journey was just beginning. At Cigar City Brewing's Hunahpu Day Festival in 2017, Gutierrez walked by J. Wakefield's table and she saw "a very, very, very handsome gentleman standing behind a jockey box." That man was Alex Gutierrez, formerly Taproom Manager at J. Wakefield and now Operations Manager at Unseen Creatures.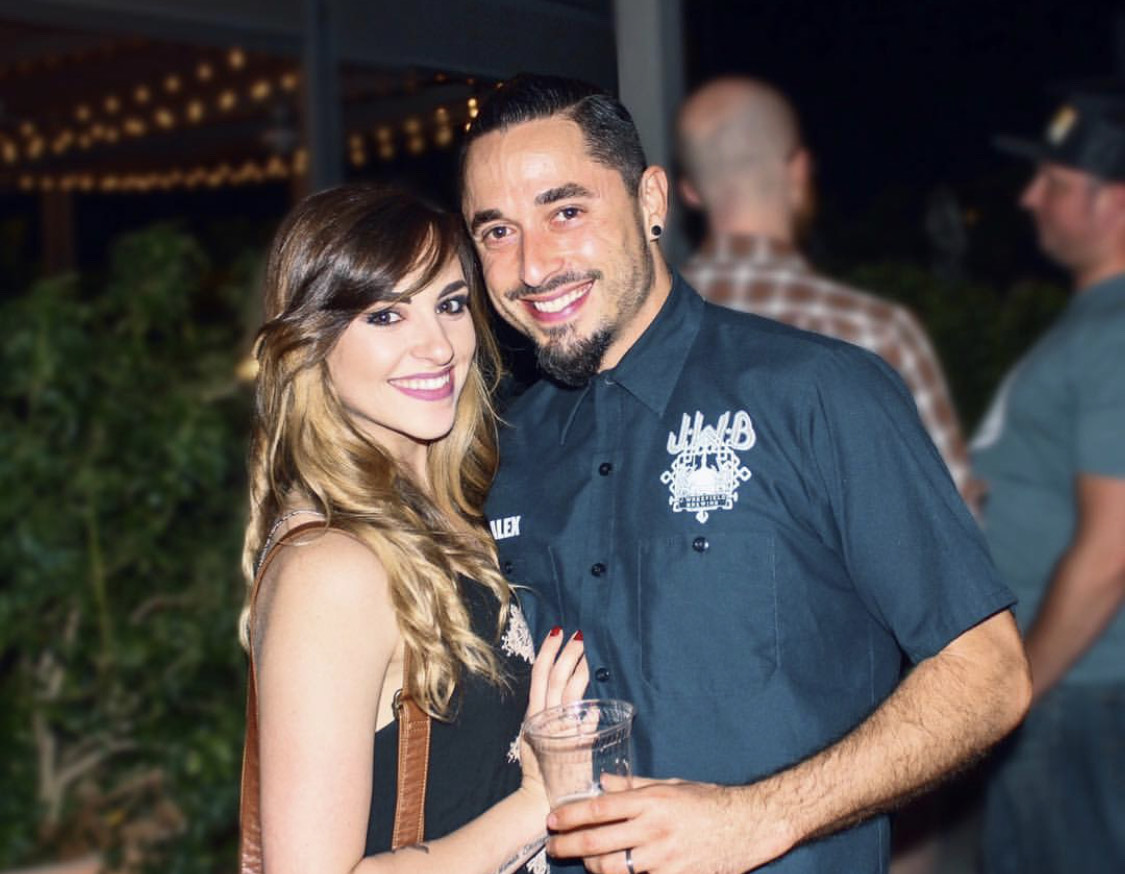 "It was love at first sight," says Helen. "I didn't think that could happen, but it did."
Helen married Alex on January 29th, 2018, and moved to Miami, where the couple currently resides with their two children.
How To Start A Craft Beer Instagram Account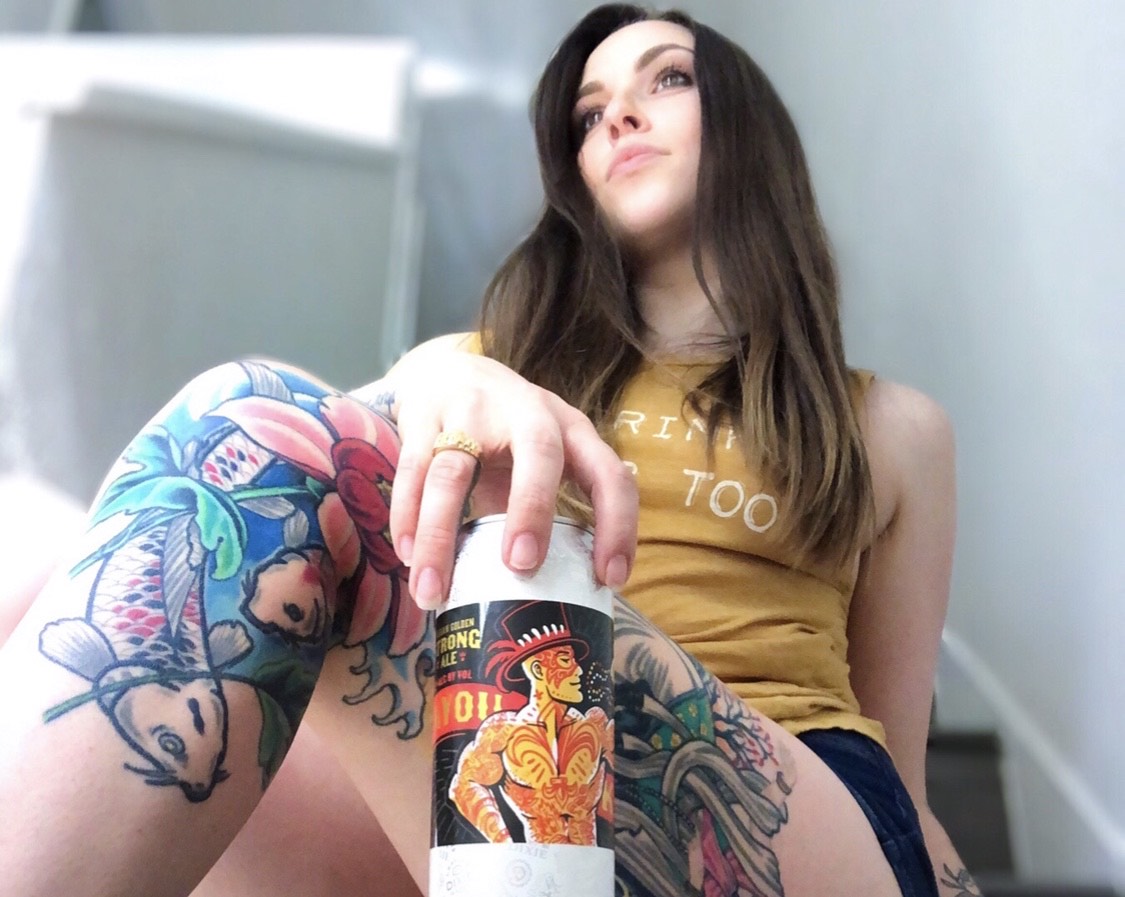 Anyone following the @hopsnobbery account from the beginning can take joy in Gutierrez's transformation from complete newbie to beer nerd. Go back far enough and most of the pictures on the @hopsnobbery account feature kids, cats, and yoga poses.
But on February 6th, 2016, Gutierrez posts a picture of Parish Envie and Against The Grain Rico Sauvin with the words, "This Is What Happiness Looks Like." Just over a month later, on March 7th, Envie appears again, this time in a lineup with over a dozen other craft beers. From there, beer becomes a bigger part of the @hopsnobbery account. Gutierrez posts her trades, deftly chronicling the anxiety and excitement any trader feels as they wait for new beer to arrive.
"One day I posted what I was drinking and put in some hashtags," she says. "And I kept finding new beers not just all over the country, but all over the world. It opened up this book of endless possibilities. Before that, I'd never realized how much beer was actually out there."
By December 31st of 2016, when Gutierrez posted a New Year's picture of her drinking a 10.2 percent collab between Other Half and Monkish, her popularity had skyrocketed. The original picture of Parish and Against the Grain has 20 likes and 4 comments; that year's final picture earned her 746 likes and 24 comments.
The Problem With Instagram
As anyone who gets into a beer "career" knows, play easily becomes work. With the shift from pet and yoga pics came a larger following, but also greater expectations.
Although Gutierrez has never accepted money to post, she describes a "pressure" by brands who sent her free products to "put out certain content."
"It didn't feel genuine," she says. "I was comfortable giving a brand my honest feedback, but I wasn't going to scam my followers into buying something I didn't think they'd like."
Right around her move to Miami, Gutierrez started to become disillusioned with her Instagram brand.
"As my beer career was amping up, I wanted to take a backseat," she says. "Because it really started to feel like work. I wasn't having the fun that I used to, because I was like, 'Man, I'm thinking ahead about posts.' And that was consuming my life."
Hopsnobbery Takes A Break
The sentiment is most likely relatable to anyone on social media — not just beer influencers, but anyone curating an online presence. And especially in beer, where "FOMO" culture prioritizes acquiring rare beers rather than actually consuming them, the effects can be especially potent.
In the middle of 2018, @hopsnobbery quietly stopped posting. With a husband in the beer industry, she wasn't completely removed from the scene, but she took a break until she could "have fun again."
On the surface, that might not seem particularly transgressive. But it takes a lot of courage to walk away from a passion — especially in a field where you've become a public figure. And not only courage, but strength.
Ostensibly, if you're reading this article, you enjoy trying new craft beers. Or maybe you have another hobby you love as much as Gutierrez loves craft beer. Now imagine giving up. And now imagine 20,000 people asking when you intend to come back.
The Importance Of Taking A Break From Craft Beer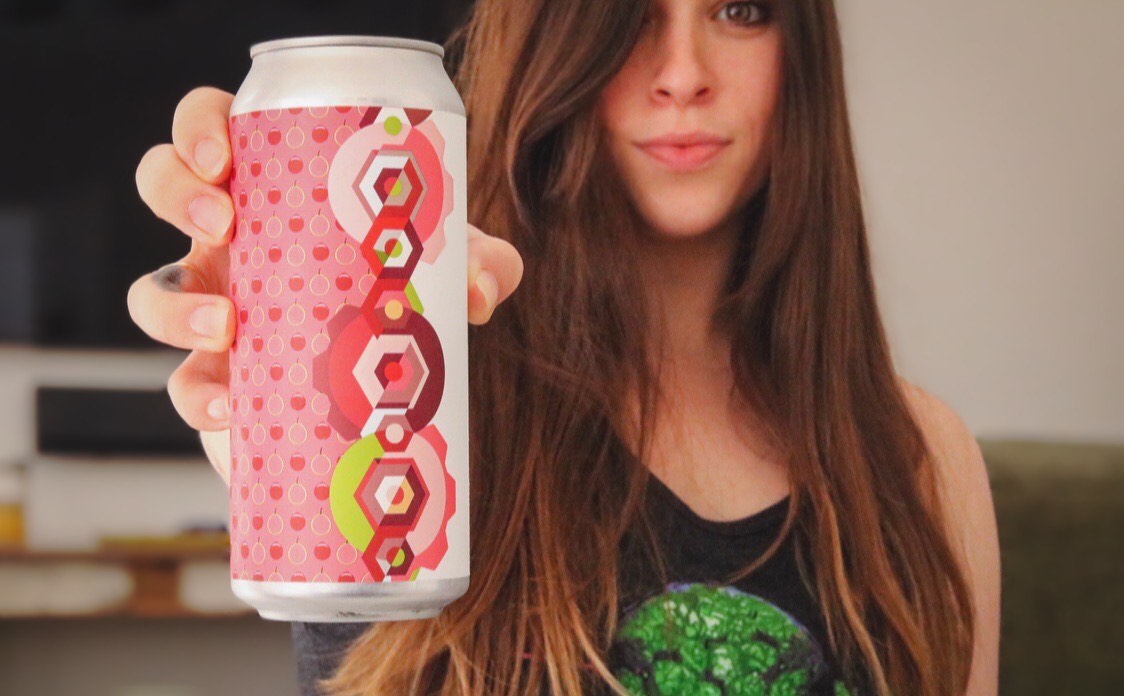 For Gutierrez, the break worked.
"I've found that passion again," she says. "I want to share what I'm drinking and put new breweries and beers back in the spotlight."
At the beginning of Helen's beer journey, passion for craft and contagious energy earned her a following. And once again, she wants to introduce new beers and breweries to her audience.
"Maybe it's a new brewery or maybe they've been around forever, but they deserve a chance in the spotlight," Gutierrez says. "And I'm at a point where I've realized that I like what I like and I'll share what I like."
Gutierrez's journey is a common one. However, many craft beer fans faced with similar situations refuse to take a break. And it's easy to see why — when one acquires a passion by buying, acquiring, and experiencing, regaining that same passion by stepping back seems counterintuitive. But for Gutierrez, that break made all the difference.
"I know free products and ad dollars are an incentive to many people," she says. "But beer is my passion. And I want to remain passionate."
Join Helen Gutierrez AKA @hopsnobbery at The FML 2020 Digital Craft Beer Festival.
Liked this article? Sign up for our newsletter to get the best craft beer writing on the web delivered straight to your inbox.