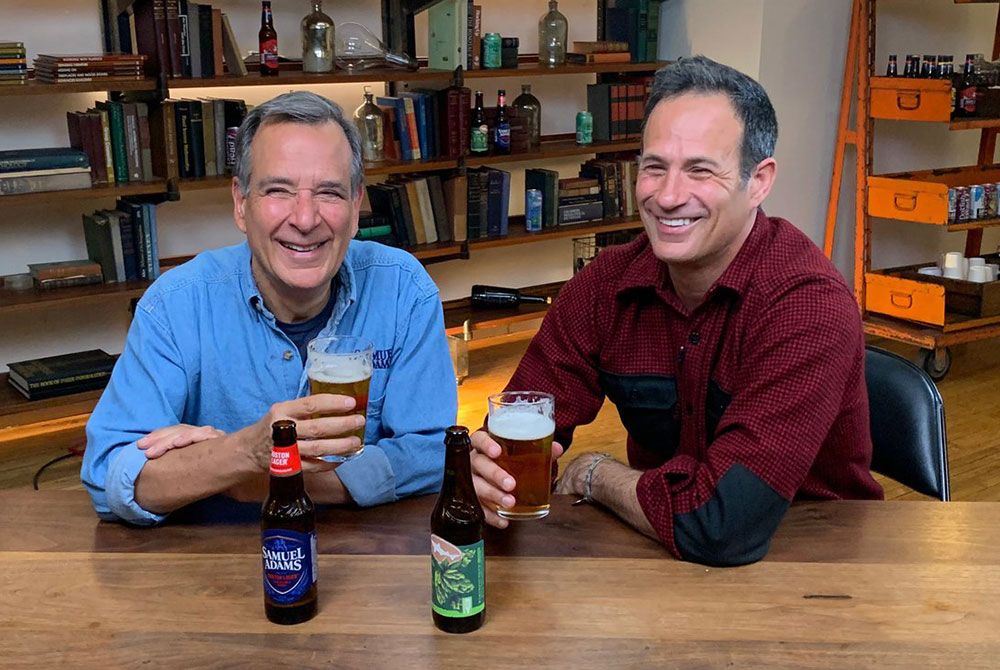 Photo courtesy of Dogfish Head
Who said Thursdays can't be exciting?
On May 9th, Dogfish Head and Boston Beer Co. announced that the two companies would be merging in a deal valued at $300 million, effective at the close of the second quarter. The deal with Boston Beer Co. and Dogfish Head, the second and 13th largest craft breweries in the US by sales volume, brings together two of the early innovators in craft beer and, according to a press release, will "create a powerful American-owned platform for craft beer and beyond." Both breweries will retain their independent craft statuses.
As part of the deal, Dogfish Head co-founders Sam Calagione and his wife Mariah Calagione will take about 406,000 shares of Boston Beer stock, making them the largest non-institutional shareholders in the company behind Sam Adams Founder Jim Koch. Dogfish Head shareholders will receive $173 million in cash, and Sam Calagione will get a seat on Boston Beer's board of directors starting next year. Dave Burwick, Boston Beer CEO, will head up the combined companies.
Dogfish Head is on pace to sell 300,000 barrels of beer this year, with about $120 million in net sales. That trajectory could buoy Boston Beer Co.'s beer brands, which reported 1st quarter revenue increases (versus last year) due in large part to the success of brands like Twisted Tea and Truly Hard seltzer.
Jim Koch, in a press release, shared, "This combination is the right fit as both Boston Beer and Dogfish Head have a passion for brewing and innovation, we share the same values and we will learn a lot from each other as we continue to invest in the high-end beer category."
"Acquisition" has become a buzz word lately in beer as AB-InBev and Constellation snapped up several craft breweries in the past few years. This move, instead of a small company "selling out" to one of the big corporations, sees two well-regarded companies in the industry join forces in a move that may very well be mutually beneficial.
Liked this article? Sign up for our newsletter to get the best craft beer writing on the web delivered straight to your inbox.