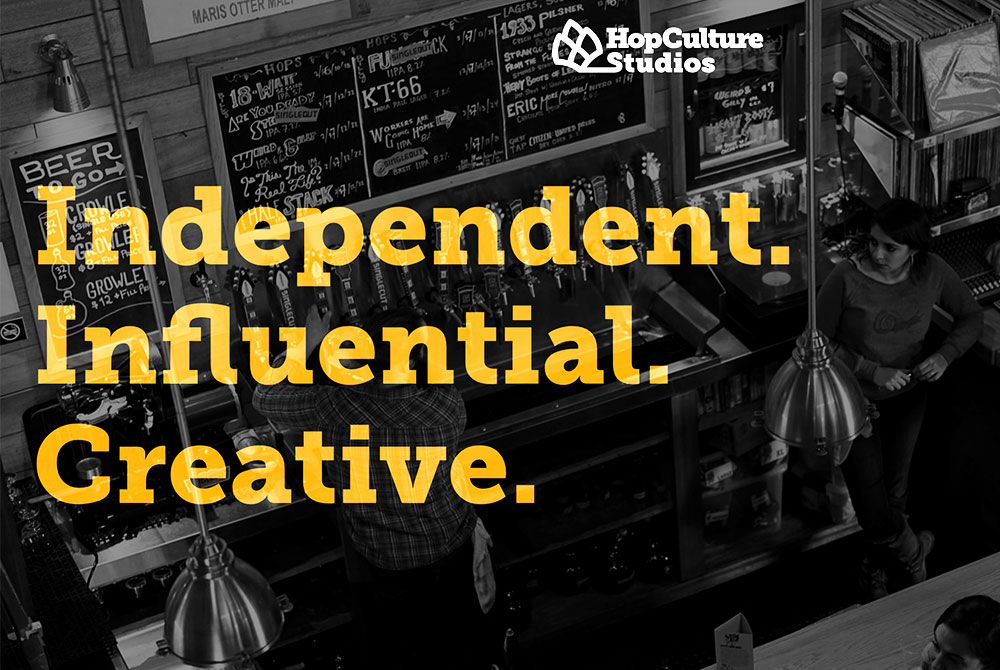 Photography by J. Travis Smith
At Hop Culture, we've spent a good deal of time exploring why some breweries succeed and others fail. Quality is obviously the number one factor, but we've seen many breweries with solid offerings never quite take off. So what other factors contribute to a brewery's success?
In our experience, the answer is twofold: branding and marketing. Like any business, breweries need to differentiate their products and present them to the marketplace. But time and time again, we've seen optimistic brewers enter the market without a solid understanding of how to brand and market their beers effectively. They simply know how to brew, and adopt the Field of Dreams mentality: If they build it, people will come. In a world where quality is the measuring stick of the marketplace, sure. But in the increasingly hyper-competitive world of brewing beer, it's an idealistic point of view that can easily lead to failure.
The simple reality is that there are 5,300 craft breweries across the country, with another 2,000 in planning. That's a crowded marketplace. If you assume that even half of them know how to make a decent product, you're still looking at 2,650 competitors. And that doesn't take into account the competition that small craft breweries face from Big Beer, as well as from other sectors of the beverage industry like wine and spirits. Craft breweries need a leg up, and, beyond the beer itself, branding and marketing are the answers.
Unfortunately, many people think of "branding" and "marketing" as dirty words. We want our brewers to the best at brewing beer, right? Not be the best at translating their "brand" into a beer label or brewery logo. But those two words encompass some of our favorite aspects of beer. You've created an awesome product — why not share it in the best light? Think about it like this: If you want a date, would you stay home, or would you go out and meet people? Would you wear sweatpants or something a little nicer? Effective marketing and branding is simply putting your best foot forward. You're not changing the core of the product or what's inside the clothes; you're merely giving it a better chance of success.
Millennials are the fastest growing demographic of craft beer drinkers, and these consumers grew up on the web. They frequently turn to the internet to find new breweries when they're traveling, or even in their hometowns. (Instagram is my number one news source for brewery release schedules.) As a brewery, if you don't have a well-designed, informative website, or know SEO basics, you're putting yourself at a disadvantage.
However, while working with breweries we quickly recognized that not everyone has the time to focus on these crucial pieces of a business plan. That's why we're proud to announce that we've teamed up with the web development company Top Hat to launch Hop Culture Studios, a full-service creative agency that gives new breweries a leg up on their competition. Run independently of Hop Culture's editorial department, Hop Culture Studios offers branding, website design and development, search engine optimization, social media services, web security, and hosting. It's a turnkey solution for breweries that recognize the importance of branding and marketing, but want to focus on brewing.
To learn more about Hop Culture Studios, visit the webpage here. If you're a brewer or just a beer fan, we'd love to hear from you.
Stay strong, stay true, stay fresh, stay fly,
Kenny Gould
Editor in Chief
What We're Reading
"The only way to win is to learn faster than anyone else."
— The Lean Startup: How Today's Entrepreneurs Use Continuous Innovation to Create Radically Successful Businesses, by Eric Ries