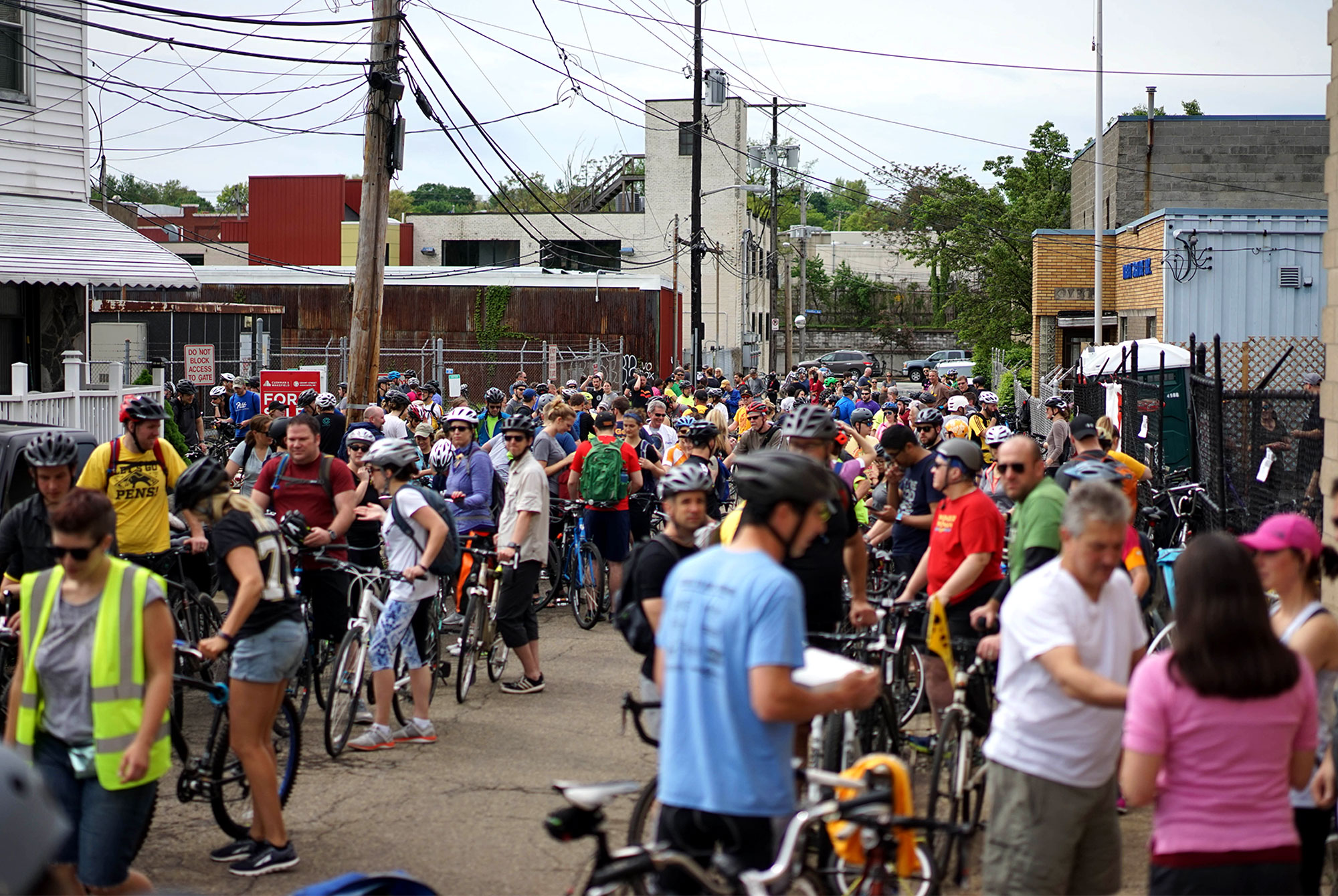 It's good to be home.
After a two week stretch that included visits to Columbus, the Craft Brewers Conference in Washington, DC, and Manhattan, your faithful Editor in Chief finally made it back to Pittsburgh, Pennsylvania, where he slept in his own bed. Here are some brief stats from the trip:
Miles logged: 1,610
Couches crashed: 4
Gallons of fuel burned: 67
Cost of fuel (at $2.74 per gallon): $184
Cost of meals: Let's not talk about it
Over the past several weeks, I've written about many of my highlights, so I won't rehash them here except to say that 1) Columbus' Hoof Hearted is one of the coolest breweries I've ever visited, 2) Garrett Oliver is a terrific dresser, and 3) @CraftyBeerMaven is the real deal. We met the pink-haired #beerstagram celebrity at the Blind Tiger in Manhattan and she couldn't have been kinder, friendlier, or more interesting. This is a woman who got her start in the beer industry after she broke off an engagement and traveled across the country to take a job she found on Craigslist. So, you know. Follow your dreams.
On Saturday, I stumbled blearily through a classic Pittsburgh drizzle to East End Brewing Company, where owner Scott Smith was hosting his annual Pedal Pale Ale Keg Ride. Basically, he straps a keg to a trailer on the back of his bike, and then 400 crazy East End biking fans follow him around the city for an hour or two until he stops at an undisclosed location and taps the keg. The scene was a blast, lots of friendly people and more than one familiar face. I ran a free beer raffle before getting in my car and heading down to Homestead, where I stood in line outside Voodoo Brewery to taste a few undisclosed barrel-aged beers.
Of all the beers on my personal "whale" list, Voodoo's ManBearPig has got to be number 1. The beer, lauded by many as one of the best in the world, regularly sells on the secondary market for $600+, and took over three years to make. I thought I'd never try it. But lo and behold, when the doors opened, ManBearPig was on the chalkboard.
What I love about Voodoo is that they're never going to gouge anyone on prices. They make beer, not hype; when I contacted co-owner Jake Voelker last year about writing a piece on ManBearPig, he actually encouraged me to write about something else (Editor's Note: We're meeting on Thursday so he can kick my ass in CrossFit… stay tuned for the report). The Voodoo taproom rocks, and it was great seeing the excitement on everyone's faces as they tried the once-in-a-lifetime brew.
Did it live up to expectations? Completely. One of the few 5/5 I've ever awarded on Untappd.
Stay strong, stay true, stay fresh, stay fly,
Kenny Gould
Editor in Chief
What We're Reading
"Add it all up — the robots, the rivers, the restaurants — and the hype about the Pittsburgh Renaissance is getting so loud that it's almost comical. 'I was talking to this guy in New York a couple weeks ago,' a Pittsburgh real estate developer told me, 'a very sophisticated real estate guy. And he was saying, 'Everybody wants to invest in Pittsburgh. In my mind, out there there's like cars in the sky driving themselves.'
'And I said to him, 'Have you ever been to Pittsburgh?'
''No,' he said, 'and I don't want to go. I just want it to be like the Land of Oz in my mind. Whatever you're doing out there, you're doing it right.'" — John Marchese, One City in Pennsylvania is Poised to Crush the 21st Century…