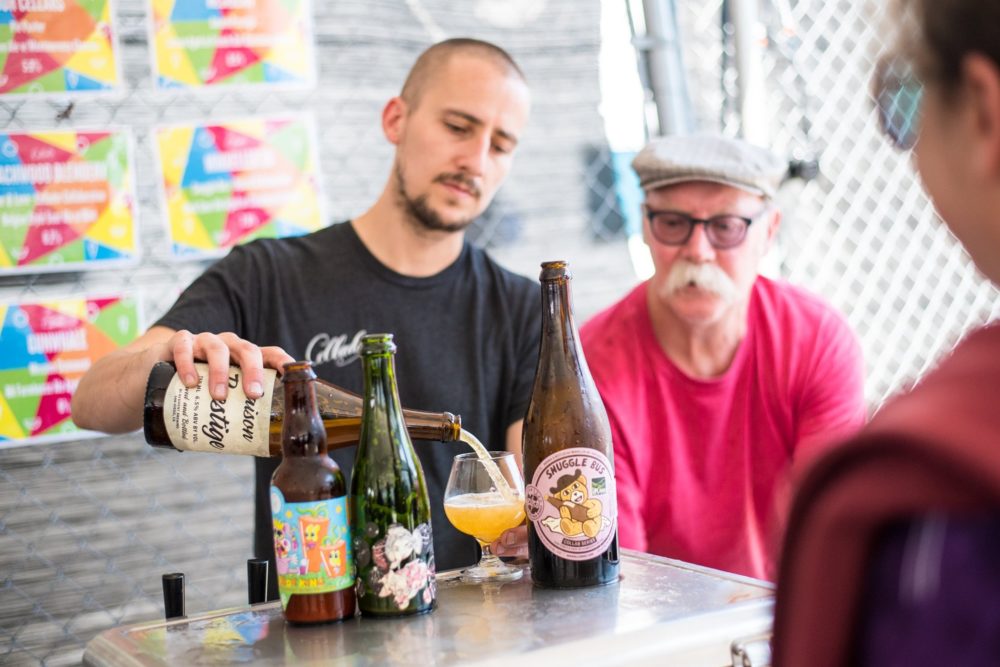 Photo courtesy of Cellador Ales
Editor's Note:
Cellador Ales will be joining us at Juicy Brews Beach Party in San Pedro on January 25th. Get your tickets here.
In anticipation of our Los Angeles festival, Juicy Brews Beach Party, we reached out to several California brewers to get their thoughts on what a perfect day would look like. Though we'll also be publishing an LA travel guide, it never hurts to get some input from the folks that are the heart and soul of the event. Be it to calm your eager anticipation or to remedy that inevitable post-party comedown, you won't want to miss everything else that Los Angeles has to offer. Rest assured, you can't go wrong with any of these suggestions.
We sat down with Cellador Ales founder Kevin Osborne to get his thoughts on how to properly spend a day in LA. Whether it's grabbing tacos at one of his (many) favorite spots or having a read at a local brewery, he had tasteful insight aplenty to help fill out your Juicy Brews Beach Party experience.
Gray: Have any recommendations for breakfast/lunch/dinner spots?
Kevin: For breakfast/lunch do Sqirl, Guisados Tacos, or Mariscos Jaliscos. For dinner do Guerrilla Tacos, Mozza Pizzeria, Sugarfish, or Night Market Song.
G: Who's got the best coffee?
K: If you're in the San Fernando Valley up by us you must check out House Roots Coffee. Coffee Commissary is very good too and has a few locations. And for something more unique but further south in Santa Ana check out Hopper and Burr and try one of their coffee cocktails.
G: Where would you go to grab a drink (alcoholic or otherwise)?
K:
Tonga Hut
in the Valley is one of the best Tiki Bars in California! Favorite wine bars are
Mirabelle
in Studio City and Holcomb in Highland Park. Best Cocktails I've had recently are
Pretty Dirty
in Eagle Rock and
The Varnish
Downtown.
G: Where would nightlife take you?
K: Read a book and grab a beer at a local brewery. My favorite breweries to read at are Highland Park Chinatown, MacLeod Brewing, Cellador Ales (wink wink), and Homage Brewing. My favorite books lately have been Cat's Cradle by Kurt Vonnegut, Watchmen by Alan Moore, and Epitaph for a Peach by David Masumoto.
G: What's your soundtrack look like for all of this?
K: Always full albums. InnerSpeaker by Tame Impala. Speaking in Tongues by Talking Heads. In Rainbows by Radiohead, Swimming by Mac Miller, and Low Teens by Every Time I Die.
Liked this article? Sign up for our newsletter to get the best craft beer writing on the web delivered straight to your inbox.