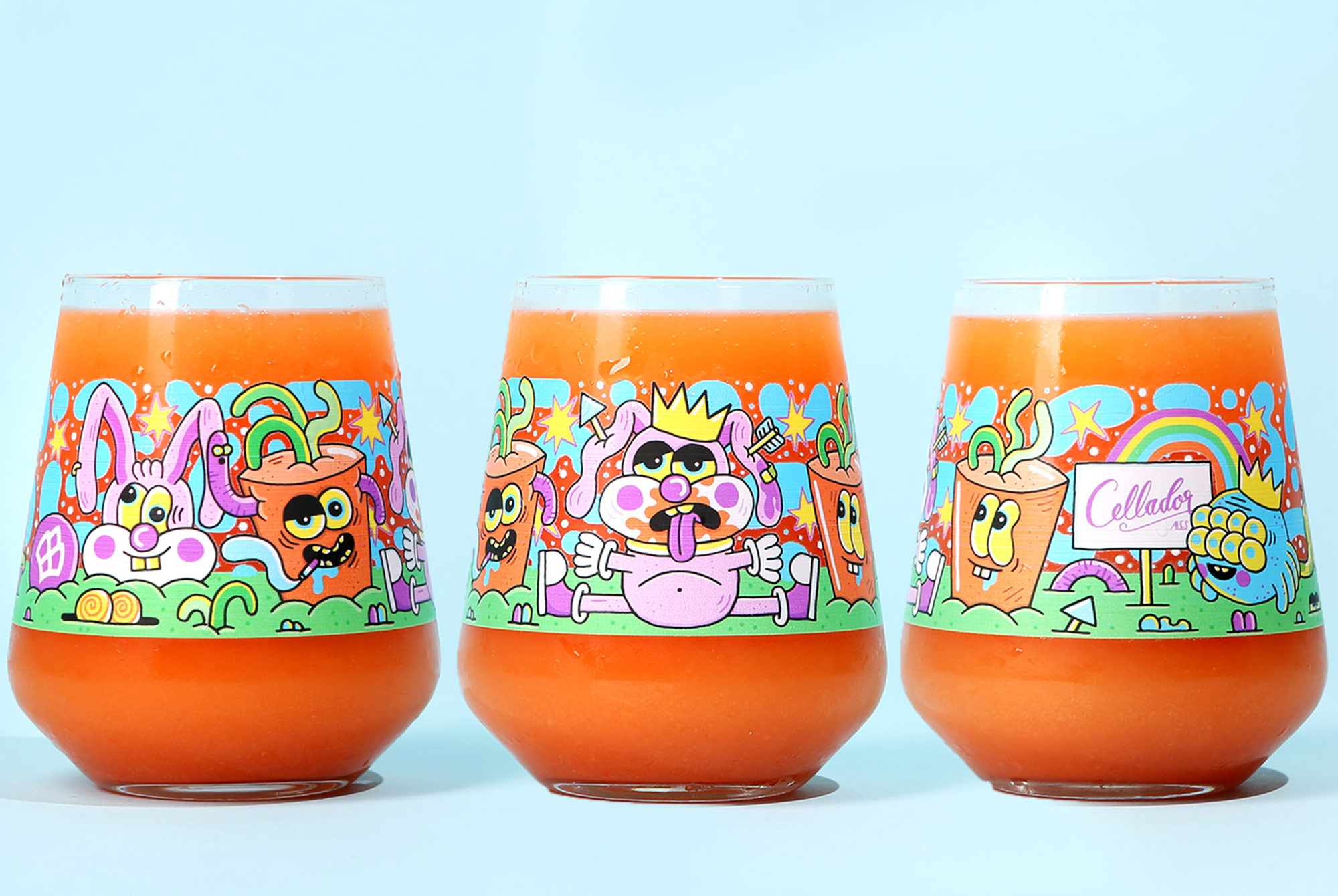 Photography by J. Travis Smith
Who knew that Kevin Osborne, founder of Cellador, and Kenny Gould, founder of Hop Culture, would become great friends? The two met at a Hop Culture craft beer festival in Tucson, Arizona, and quickly discovered everything they had in common. They both love music. And sour beer. And both their names begin with the letter K.
Okay, maybe they don't have that much in common. But The Carrot King was born from their friendship, and a delicious melding of pilsner malt, unmalted wheat, aged hops, and Nantes carrots from the Weiser Family Farms. Brewed by Cellador and illustrated by Sam Taylor, the London-based artist who designs all of Hop Culture's merch, the beer is tart, effervescent, and unlike anything you've ever tasted.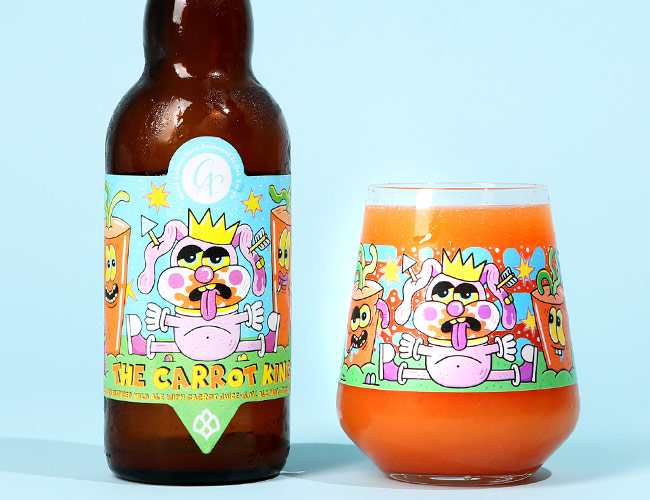 "I'd been thinking about brewing a carrot beer for a while," shared Osborne. "We had experimented with another root vegetable, beets, in our collaboration with Unseen Creatures. There are so many earthy characteristics that naturally occur in mixed-culture saisons and wild ales that it just made sense to me."
It was a long process to produce Carrot King. First, locally sourced carrots were juiced at the brewery and used as the bottle conditioning sugar. Osborne says the beer is a Lambic-inspired ale. Although the base does not use a turbid mash or spontaneous fermentation, it does use local raw heirloom wheat (from Tehachapi Grain Project), a three and a half hour boil, lots of aged hops, and over a year of oak aging.
"I have a fear of normality," Osborne said. "I love to push boundaries and look for things that nobody has done before, without being gimmicky. I get lots of inspiration from other artists that do things differently like David Byrne, Charlie Kaufman, and Noah Hawley. I always keep in mind the Taking Heads advice to Stop Making Sense."
Osborne showcased the collab beer at the Juicy Brews Summer Invitational in Richmond, VA last month. "I loved to see people get excited about a vegetable beer," said Osborne. "And to see their reactions to an orange beer."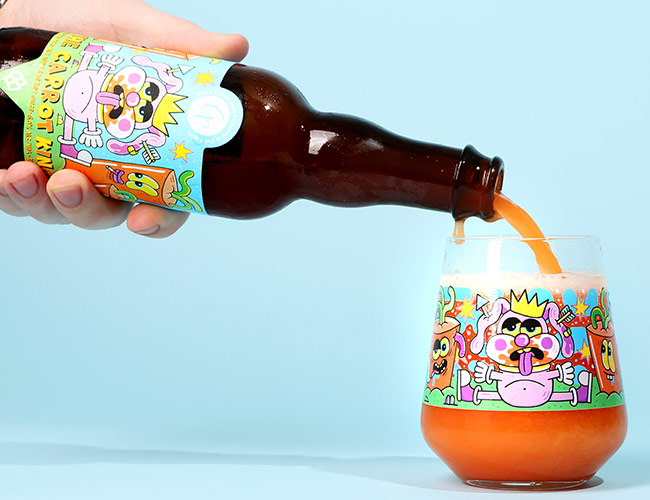 Carrot King is getting a wide release, thanks to CraftShack, so drinkers all over the U.S. will get to sample Osborne's creation. "I'm so excited for people across the country to try the beer," he explained. "We're so small and new. It's always weird to see people tag us in posts around the country."
Because our friendship started with Rick & Morty, I had to ask Kevin what his favorite episode is. "Tough choice," he said. "Probably Total Rickall. 'And that's the way the news goes!'" Me? It's gotta be "Rixty Minutes."
Interested in trying the beer for yourself? You can purchase a bottle of Carrot King and the glass over at CraftShack.
Liked this article? Sign up for our newsletter to get the best craft beer writing on the web delivered straight to your inbox.