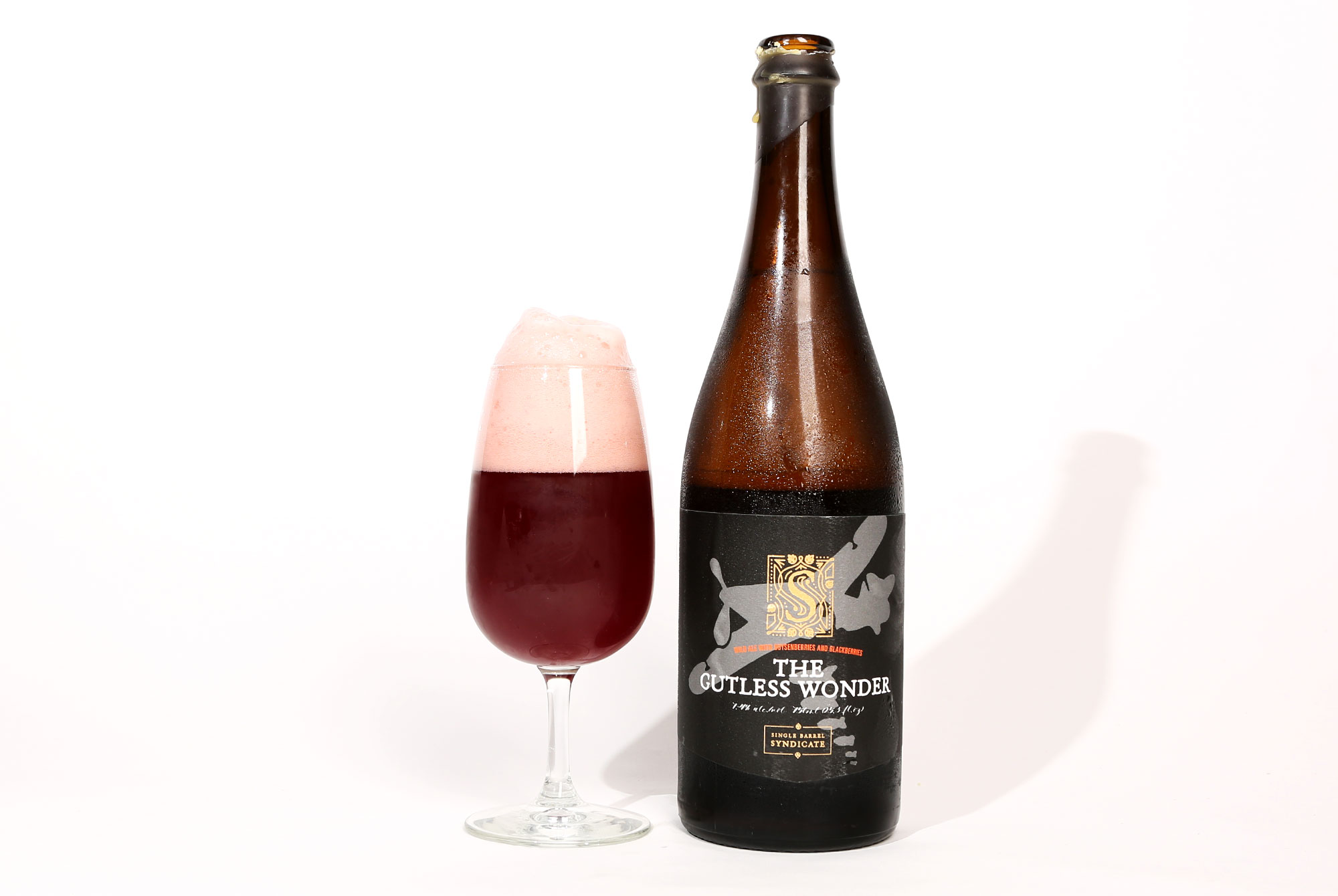 Editor's Note:
"From the Cellar" is an editorial project that publishes every other Friday with a beer from Hop Culture's cellar. Have a vintage bottle or cellared beer you think we should try? Drop us a line at hello@hopculture.com with the subject line "From the Cellar."
The Gutless Wonder at a glance:
The Gutless Wonder is a blended wild ale brewed by Cellador Ales in North Hills, California.
The Gutless Wonder was released in February 2018 in 750 mL bottles for the Syndicate members and has been in the Hop Culture cellar since about June 2018.
The beer is a 7.4% ABV wild ale fruited on boysenberries and marionberries.
The Story:
There's something of a sour revolution happening in California, where some of the country's best beer producers are brewing and blending. Breweries like Homage, Cellador, The Rare Barrel, Almanac, Casa Agria, Beachwood, Sante Adairius, and more have recreated traditional beers as progressive, exciting sour ales.
We became fast friends with the sour wizard Kevin Osborne, founder of Cellador Ales because we appreciated his ability to craft powerfully tart yet exquisite sours aged on fresh, delicious fruit. Plus, this maniac was making sour ales with vegetables.
Not long after we met, we collaborated on Carrot King, a Cellador x Hop Culture Lambic-inspired beer brewed with carrots. We tapped our artist Sam Taylor to design the label and glass and trusted Kevin to lead the recipe development. The final product was a surprisingly delicious, refreshing, tart beer with an electric orange color. After that, we learned to never doubt Osborne's talents.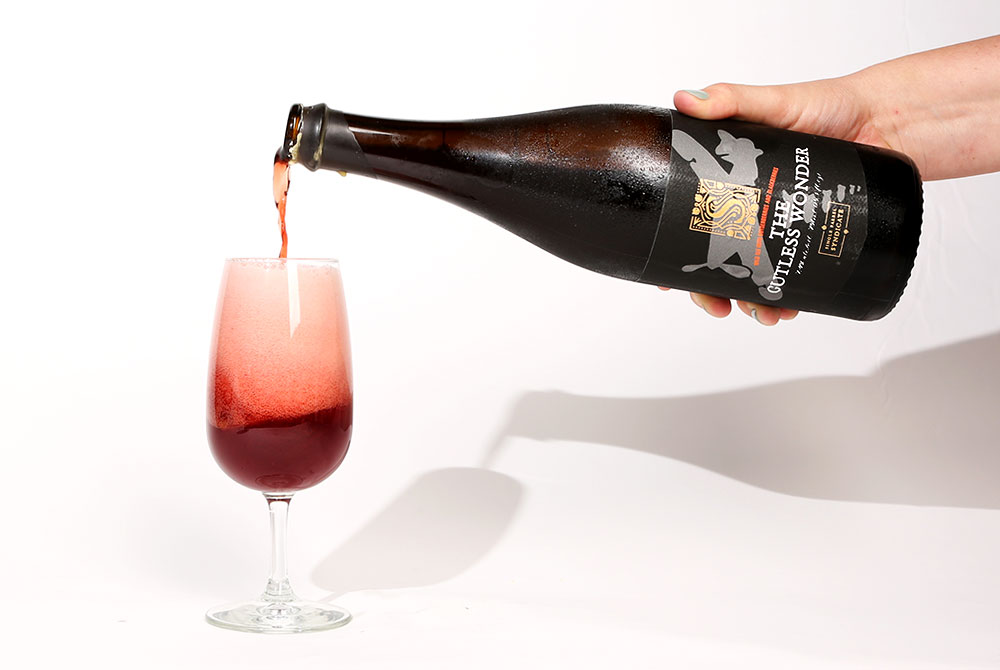 Over the years, Osborne has graciously gifted several of his beers for us to enjoy and photograph in our studio. I picked out a bottle of The Gutless Wonder and split it with the Hop Culture team. It was astounding. The fruit was extremely expressive; the room smelled like a freshly baked pie. I asked Osborne how he was able to pack so much fruit flavor in the beer.
"We brewed a beer last year called Murex, which was a Boysenberry beer," Osborne said. "Just for fun, we took part of that beer and racked it back onto new fruit to see how far we could push the flavor of the berries in a beer." That beer became The Gutless Wonder.
As for the name? "That comes from one of the fictional books of the fictional writer Kilgore Trout who appears throughout many of Kurt Vonnegut's books," Osborne explained. "I like to use obscure references to things that often have nothing to do with the actual beer, but which nonetheless sound subjectively appropriate for what the beer is." We're all about obscure literary references in beer (cc: The Referend Bier Blendery).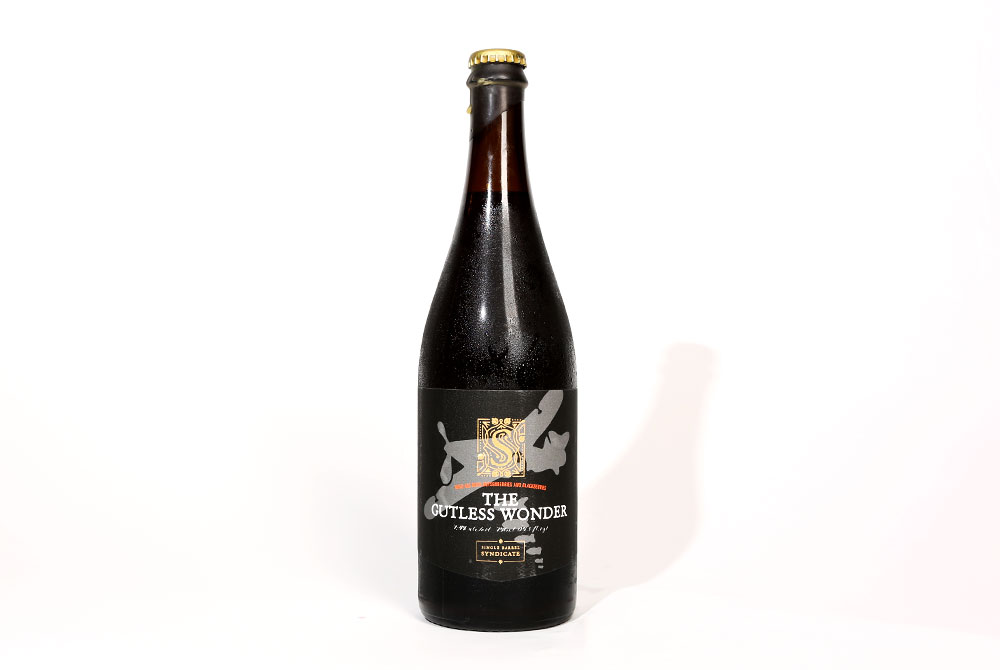 Although Murex was a general release, The Gutless Wonder was a members-only release for Cellador's Syndicate membership.
"We started the club very early into our tenure as a brewery mostly because we didn't have a tasting room and wanted a way to get some of our more exciting and experimental beers in the hands of people who cared," Osborne explained. In other words, fans of the brewery get to sample exclusive beer and the brewery gets to test out new ideas and reward its fan base. Win-win.
"The reception has been very good," Kevin added. "We throw some really weird shit their way — still beers, smoked peach beers — but it always seems to be appreciated."
The Gutless Wonder may not be that far on the "weird shit" scale but it was definitely a bold experiment. It had the potential to be enamel-stripping tart and Osborne wasn't exactly sure how the fruiting would turn out. But, the Syndicate members — and the Hop Culture team — were treated to a stellar beer that has stood the test of time.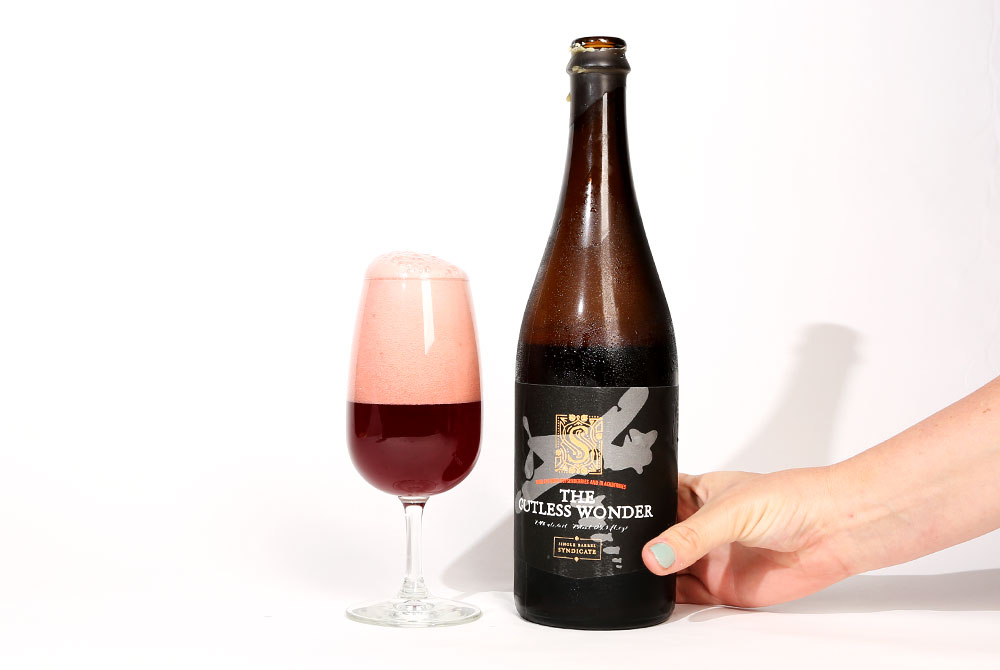 What The Gutless Wonder is like:
We described the color of this beautifully red beer as 'burnt raspberry' and 'mushy strawberry'
The beer smelled very tart, almost like bathroom cleaner (in the best way possible).
The flavor was heavenly. Sour blackberry, boysenberry, marionberry notes.
I got a strong flaky crust taste, as if I were drinking a liquified pie.
Final Thoughts:
The Gutless Wonder was a special beer. Excellently crafted and a fitting treat for Cellador's Syndicate members. Osborne has considered tweaking the beer and releasing it under a different name sometime in the future. But will The Gutless Wonder return?
"No," Osborne confirms. "I think this beer represents a time and a place. I'm glad with how the double fruiting experiment worked out and we'll keep tinkering with that concept."
So, seek out a bottle — or a friend that has the bottle — and enjoy. The Gutless Wonder was ready to drink when it was first released and will continue to be in its prime for a few years. But, "That doesn't mean you can't have fun and see what something will taste like in 5 or 10 or even 50 years. I don't think you have to be in a huge rush to pop it."
Liked this article? Sign up for our newsletter to get the best craft beer writing on the web delivered straight to your inbox.