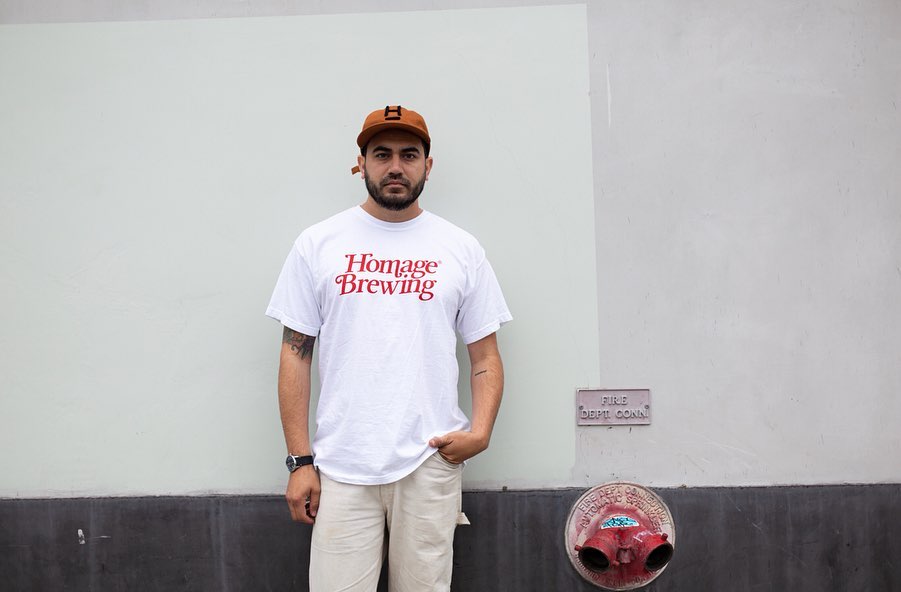 Matt Garcia of Homage Brewing
Photo courtesy of Homage Brewing
Editor's Note:
Homage Brewing will be joining us at Juicy Brews Beach Party in San Pedro on January 25th. Get your tickets here.
In anticipation of our Los Angeles festival, Juicy Brews Beach Party, we reached out to several California brewers to get their thoughts on what a perfect day would look like. Though we'll also be publishing an LA travel guide, it never hurts to get some input from the folks that are the heart and soul of the event. Be it to calm your eager anticipation or to remedy that inevitable post-party comedown, you won't want to miss everything else that LA has to offer. Rest assured, you can't go wrong with any of these suggestions.
For this installment of Dealer's Choice, we asked Homage Brewing founder/head brewer Matt Garcia to give us the lowdown on his perfect day must-haves. If you've kept up with the series, you'll see that there's some consensus, but he's also brought his own fair share of favorites to the table. Do yourself a favor and check out what he had to say.
Gray: Have any recommendations for breakfast/lunch/dinner spots?
Matt:  I'd start with breakfast at Sqirl, lunch at Sonoratown Tacos, and dinner at Night+Market Song.
G: Where would you go to grab a drink (alcoholic or otherwise)? 
M: Bar Bandini or Psychic Wines are my favorite places to grab alcohol at the moment.
G: Where would nightlife take you? 
M:
Goldline Bar
or
In Sheep's Clothing
.
G: Any must-sees? (Views, museums, etc.) 
M: The Getty is a gorgeous museum. It's definitely a must!
G: What's your soundtrack look like for all of this?
M: It's definitely a mix but Stereolab, Frank Ocean, and BADBADNOTGOOD would be a good start.
Liked this article? Sign up for our newsletter to get the best craft beer writing on the web delivered straight to your inbox.