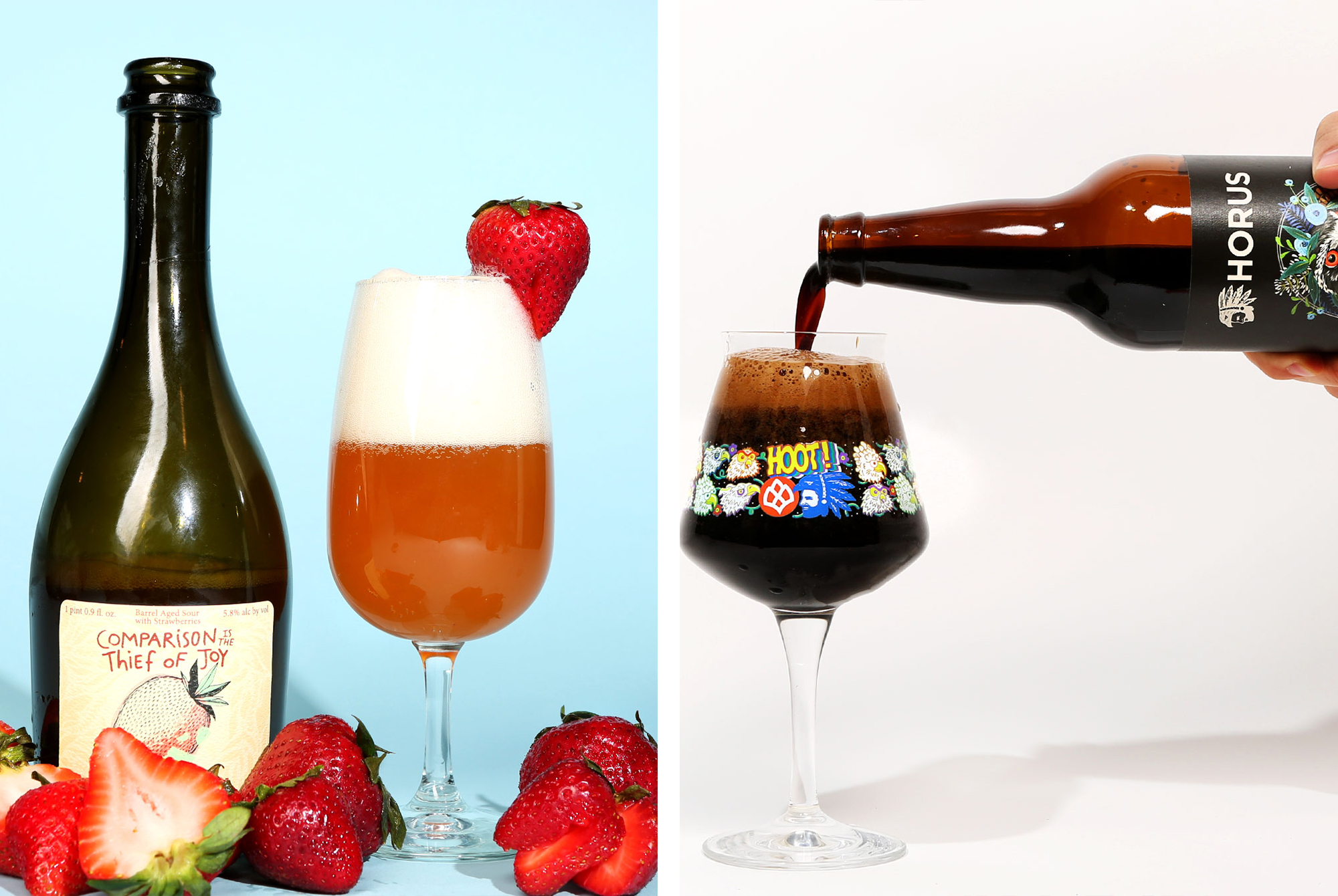 Here it is. The best beers of 2019. Perhaps the most contentious article written every year.
As always, we have to stress that this article is not exhaustive. At Hop Culture, we do our best to sample as much beer from as many different breweries as possible, but we can't try everything. So, if you feel like we've missed a particularly compelling release, we encourage you to reach out (hello@hopculture.com) and let us know which beers or breweries we should be trying in 2020. Or just yell at us on Facebook. That's cool, too.
Narrowing down a list of phenomenal beer is incredibly difficult. When crafting this article, we started with a shortlist of about sixty beers and slowly whittled that down to about twenty. And then some tough decisions were made. Ultimately, we landed on beers that we feel demonstrate the exceptional creativity and skill possessed by the best and most innovative brewers in the country.
Below, we've listed our top choices. They're in no particular order except for Goshawk's Grasp and Comparison is the Thief of Joy, which are tied for our best beer of 2019. These were two wildly different beers but they amazed us in similar ways. The team was split on who to award the top spot but we thought both were worthy. So, we're naming these two the best of 2019.
Goshawk's Grasp
Horus Aged Ales — Oceanside, CA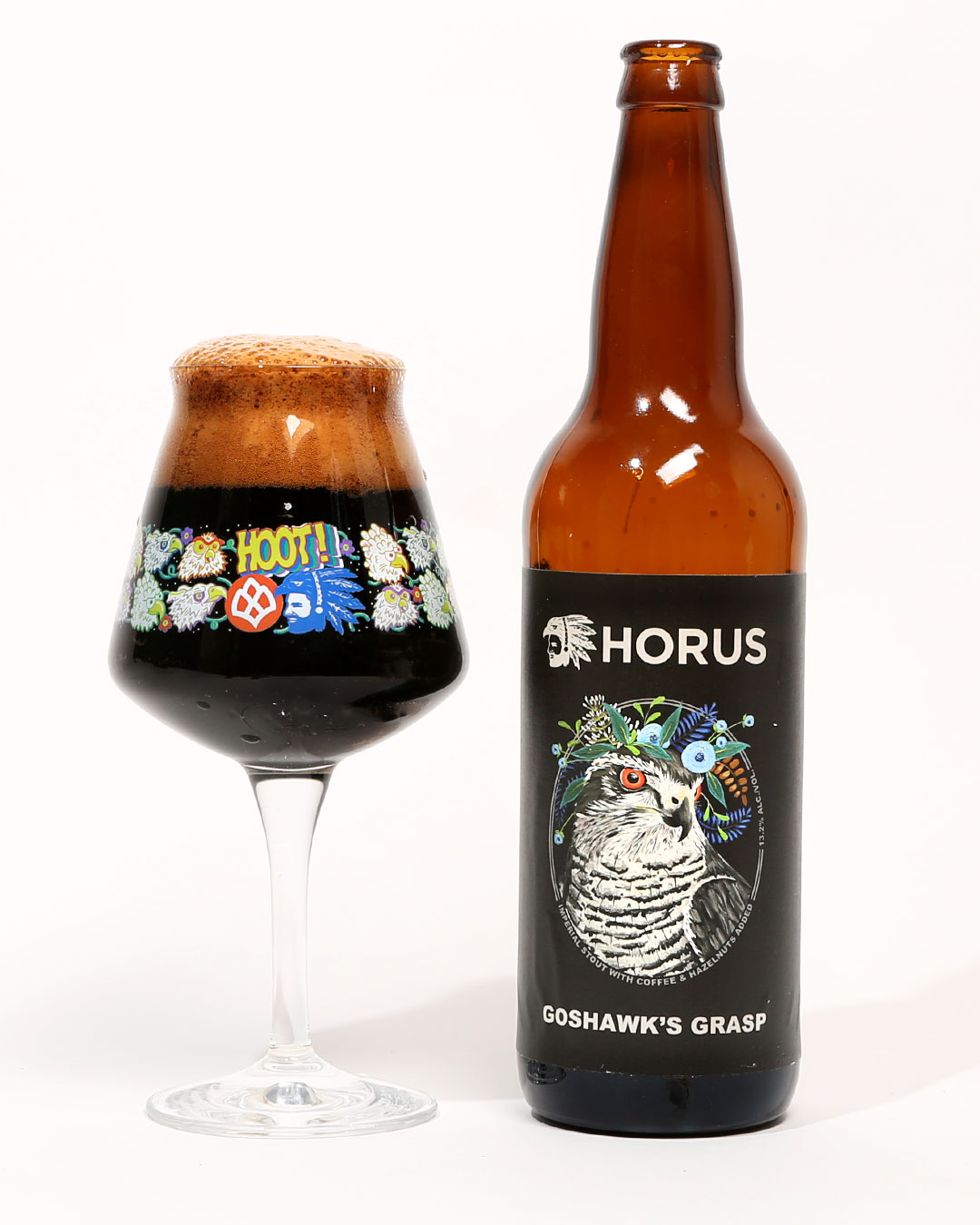 Imperial Stout This was a serious stout. Horus Aged Ales' Founder Kyle Harrop is a talented brewer but his true skill is in ingredient management — finding the right adjuncts that will blend together for a cohesive beverage. Many pastry stout brewers are content with chucking in a bunch of adjuncts and, while that may result in a fun and flavorful beer, it doesn't have the wholeness of a Horus beer. Goshawk's Grasp was superb. Coffee and hazelnut met in this stout and delivered dark chocolate and roasty coffee with a hint of fruitiness that cascaded into a nutty, lightly sweet finish. It was perfect and is tied for our best beer of 2019.
Comparison is the Thief of Joy
Resident Culture Brewing Co. — Charlotte, NC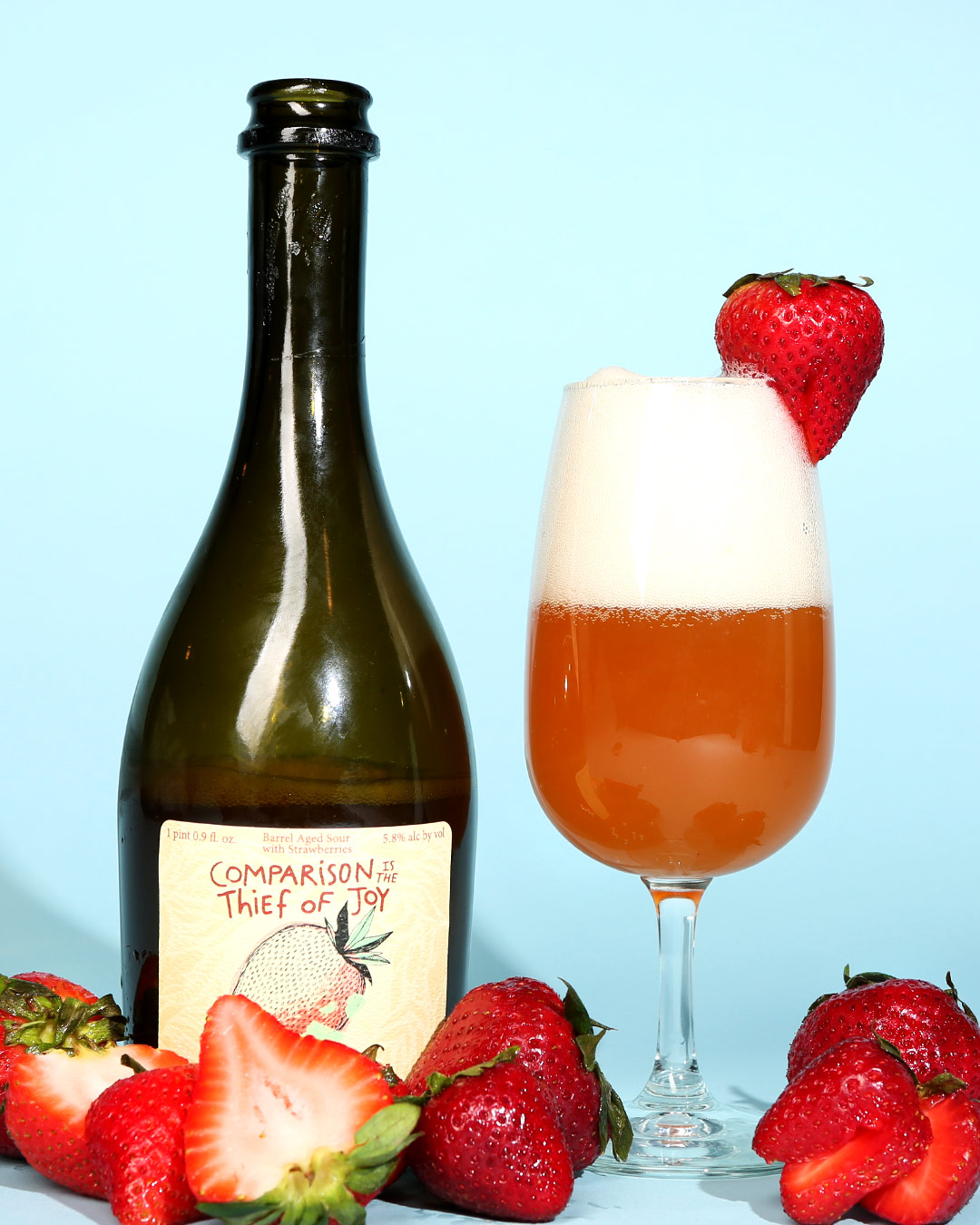 Mixed-Culture Sour Ale We've found that strawberry can prove a challenging fruit to work into different beer styles, but when crafted well, a strawberry ale can be delightful. Resident Culture managed to reign in the complex and challenging flavor profile of strawberries; Comparison is the Thief of Joy was a masterclass from the Charlotte brewery. We've long been fans of Resident Culture's IPA and stout program, but this mixed-culture offering demonstrated the Charlotte brewery can tackle intricate sours and make a beer that's tied, in our eyes, for the best of the year.
Piece of Future
The Eighth State Brewing Co. + Ponderosa Farm Brewing — Greenville, SC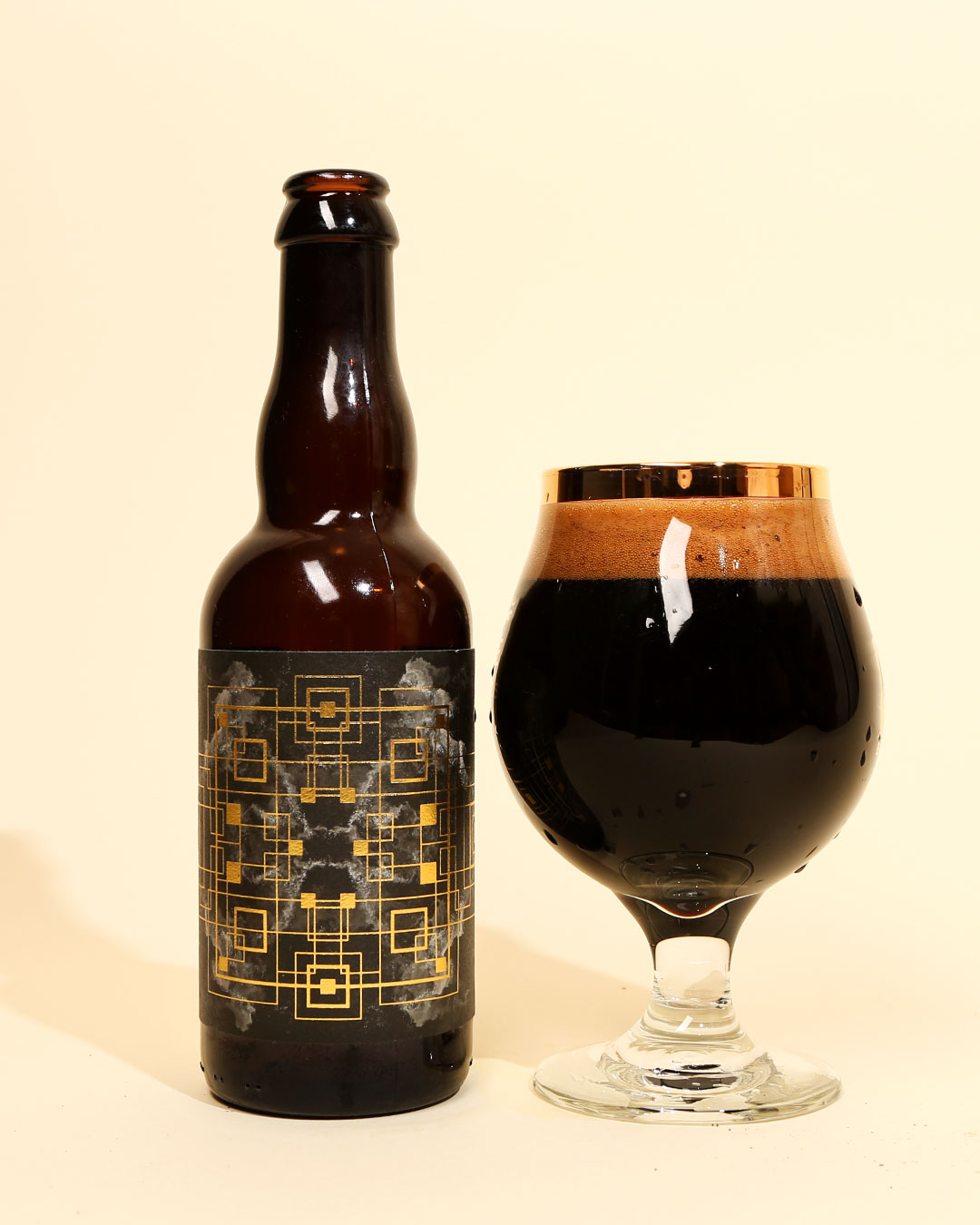 Bourbon Barrel-Aged Imperial Stout Over the last year or two, the pastry stout movement has been gaining significant traction. While it has created some monsters, we've also seen several breweries take the overly sweet stout in beautiful new directions. The Eighth State, in particular, has found a balance between restraint and showmanship. Piece of Future is loaded with coconut, macadamia nut, and some vanilla, all of which meld perfectly for a cohesive drinking experience. After spending time in bourbon barrels, this beer took on lovely bourbon and oak notes. The Eighth State has earned hype status across social media channels and proves its worth with each and every beer.
Three Times Three Times
Brouwerij West — San Pedro, CA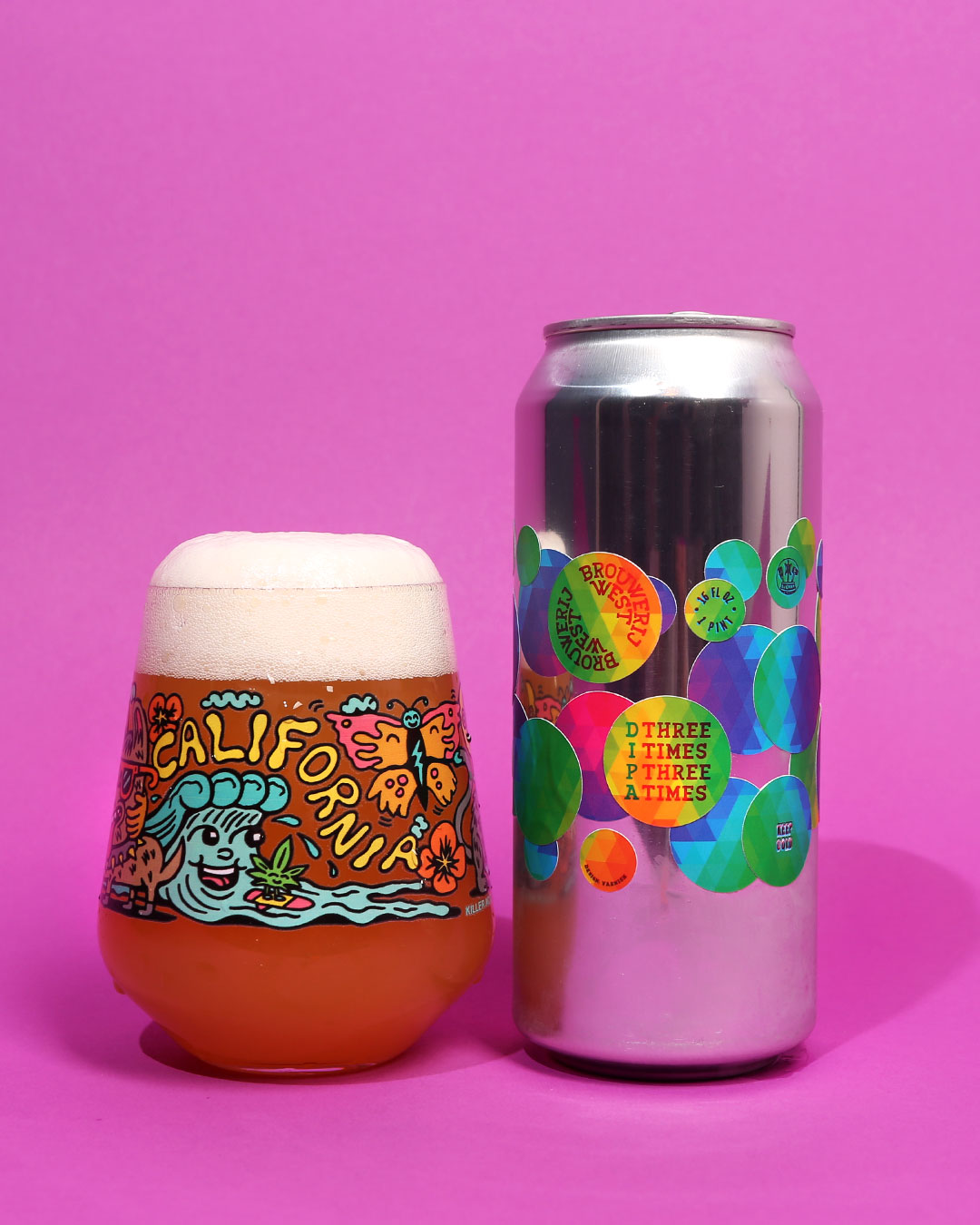 Double New England IPA Although Brouwerij West brews quality beers across a variety of styles, we always return to their hoppy offerings. Three Times Three Times blew us away. It's an explosively juicy beer with huge mango and lychee flavors. Plus its velvety mouthfeel made for a smooth drinking experience. As Brouwerij West Director of Marketing suggested, it was "like smoking weed in a tropical rainforest."
Champagne Velvet
Upland Brewing Co. — Bloomington, IN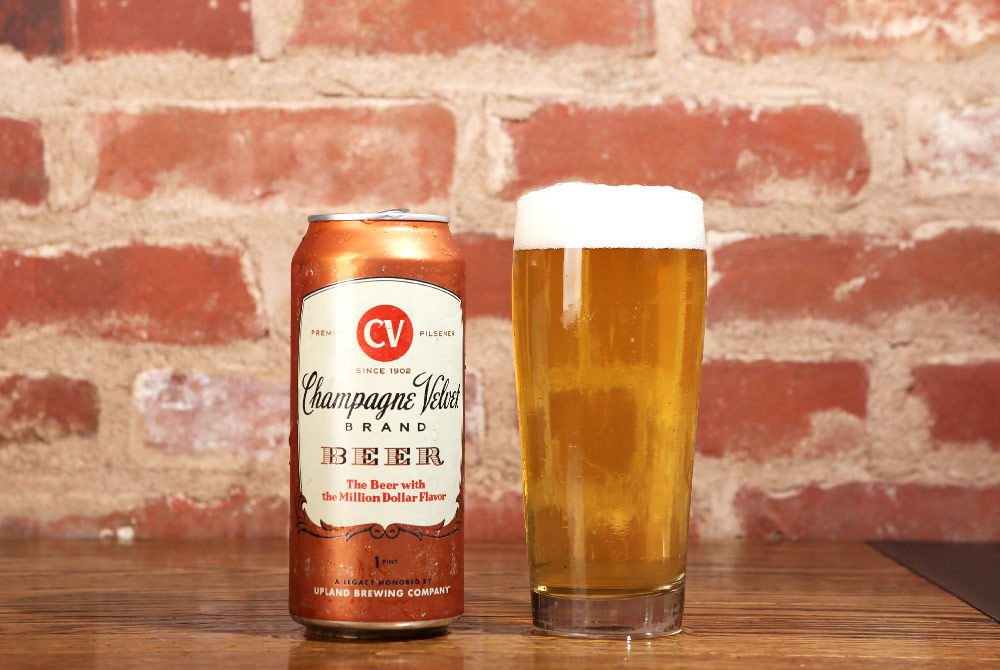 German-style Lager We've talked about the rise of the light craft lager; crispy boi has entered the beer vernacular. At the forefront of that movement is Champagne Velvet, an indisputably crushable and delicious lager. The smooth, pre-prohibition lager from Upland Brewing Co. is an enduring favorite among the Hop Culture team. Plus, the iconic label could win over just about any macro lager fan.
Ultrasphere (2019)
Hudson Valley Brewery — Beacon, NY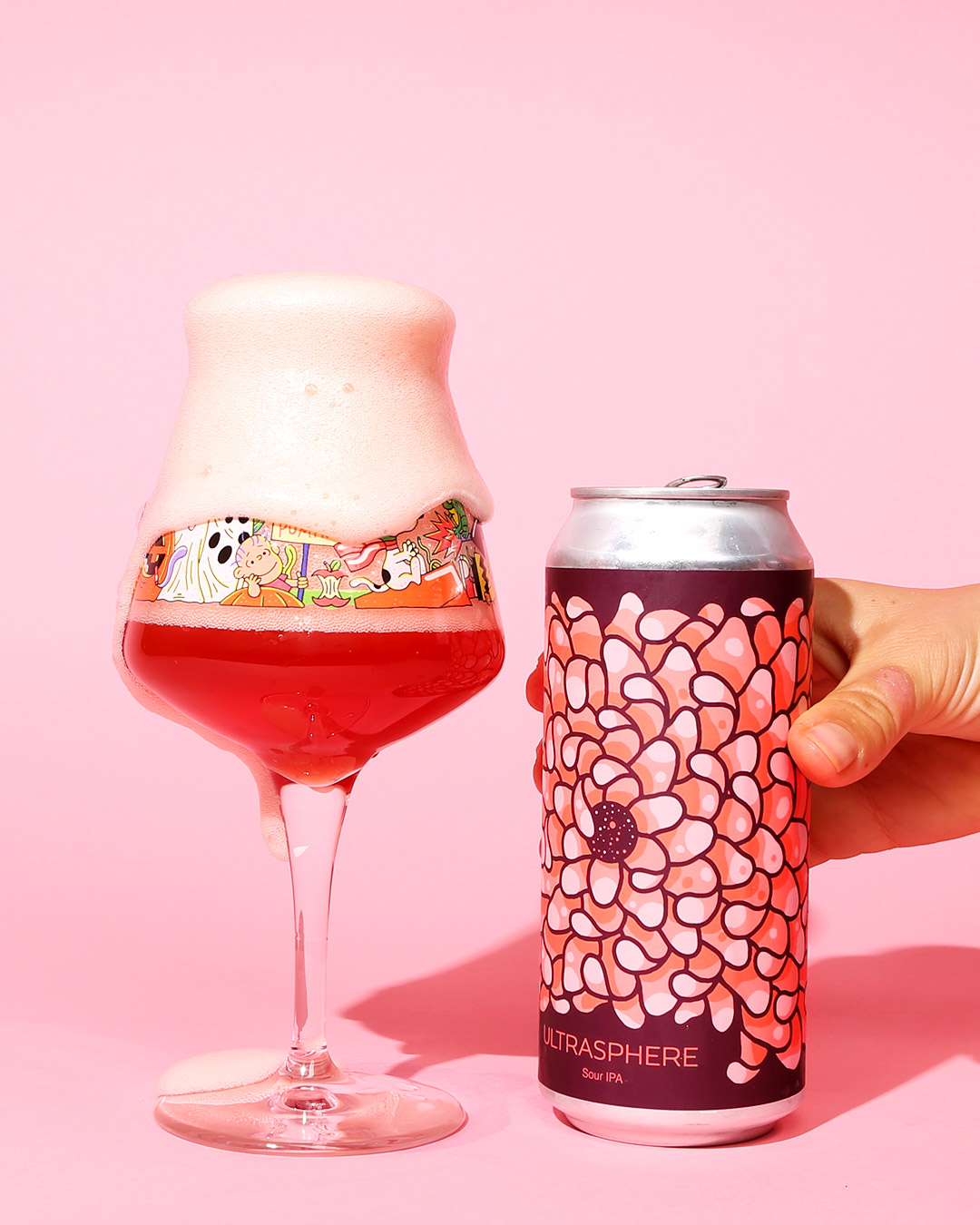 Sour IPA There's not much to say about Hudson Valley that hasn't already been said. The thoughtful design, groundbreaking innovation, and downright incredible beer has brought the Beacon, NY brewery from hidden gem to one of the best breweries in the country. The Hudson Valley team has been at the vanguard of the at times controversial sour IPA style, acting as a role model for how good sour IPAs should look and taste. Ultrasphere is a perfect example. Fruit-forward and soft with a touch of acidity that reminds you you're indeed drinking a sour beer, Ultrasphere was an excellent product from a progressive, ever-evolving brewery.
Language of Thunder: Cumulus
TrimTab Brewing Co. — Birmingham, AL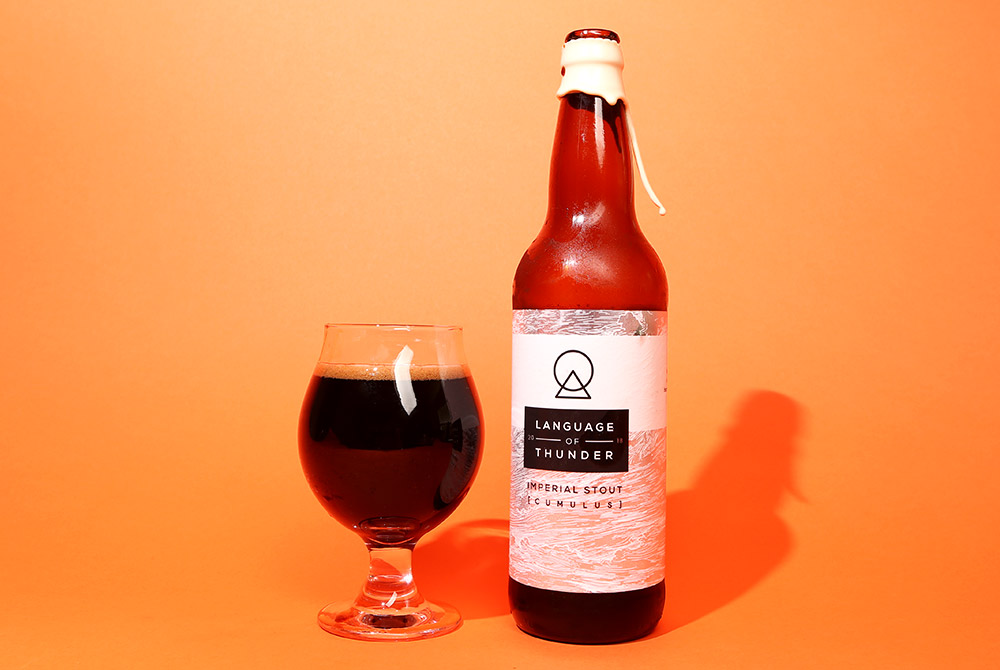 Bourbon Barrel-Aged Imperial Stout This was the beer that convinced us TrimTab should be considered one of the best breweries in the country. Like The Eighth State, TrimTab brewed a stout that was sweet without becoming cloying. Language of Thunder: Cumulus is a barrel-aged stout brewed with toasted coconut and vanilla. The coconut isn't perfumy or overpowering, but rather present in subtle and pleasant ways. There isn't a sugary heaviness, but a robust quality that feels rounded and intentional. While we've enjoyed TrimTab's IPAs in the past, the Language of Thunder series signaled a brewery that could brew a beer ostensibly similar to hundreds of other pastry stouts across the country and come out on top.
So Last Season: Nectarine
Primitive Beer — Longmont, CO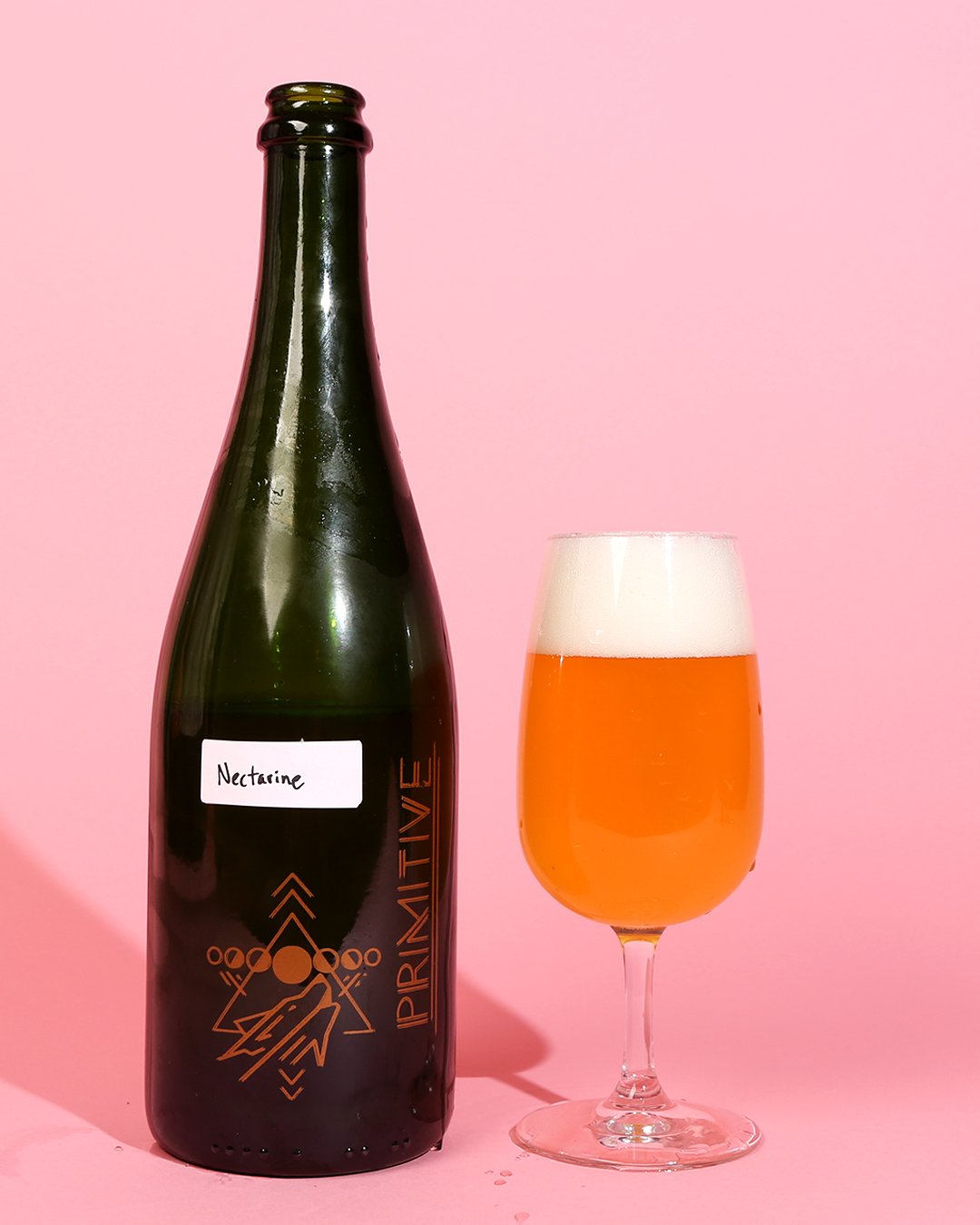 Lambic-style Beer This beer is one of the crucial reasons that we named Primitive the best new brewery of 2019. We were first excited when we heard of a brewery side project exclusively releasing spontaneously-fermented beer. We enjoyed their uncarbonated offerings at the WeldWerks Invitational, offering something wholly unique and interesting. And then this beautiful beer completely won us over. Despite being one of the brewery's first carbonated brews, it's a mature offering. In a state overflowing with fantastic sour beer, Primitive made one of the best of the year.
Wild Pink Robots
Homage Brewing Co. — Pomona, CA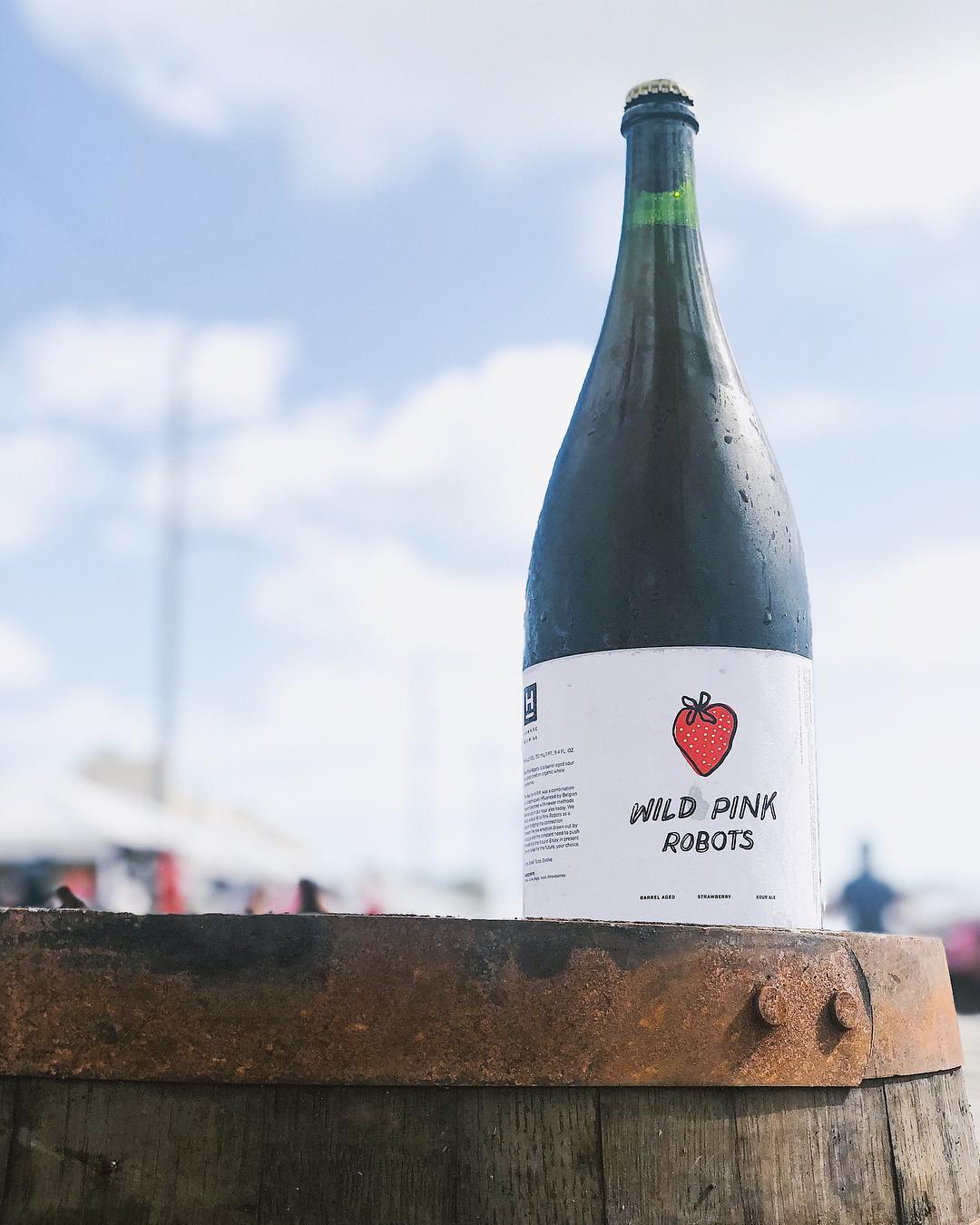 Wild Ale Homage Brewing Co. proves time and again that it can produce traditional beers that feel decidedly modern. Homage's saisons are true-to-style, delicious beers that evoke a time and a place. And the Pomona brewery's wild ales are historical and fresh. We managed to sample Wild Pink Robots while at WakeFest in Miami and couldn't get enough of this "barrel-aged strawberry ale." It's yet another beer that tackles the challenge of strawberry beers with flying colors. Homage's use of real, fresh strawberries leads to a beer that is prickly, lightly sweet, sharply tart, and delicious.
Pick Your Own
Allagash Brewing Co. — Portland, ME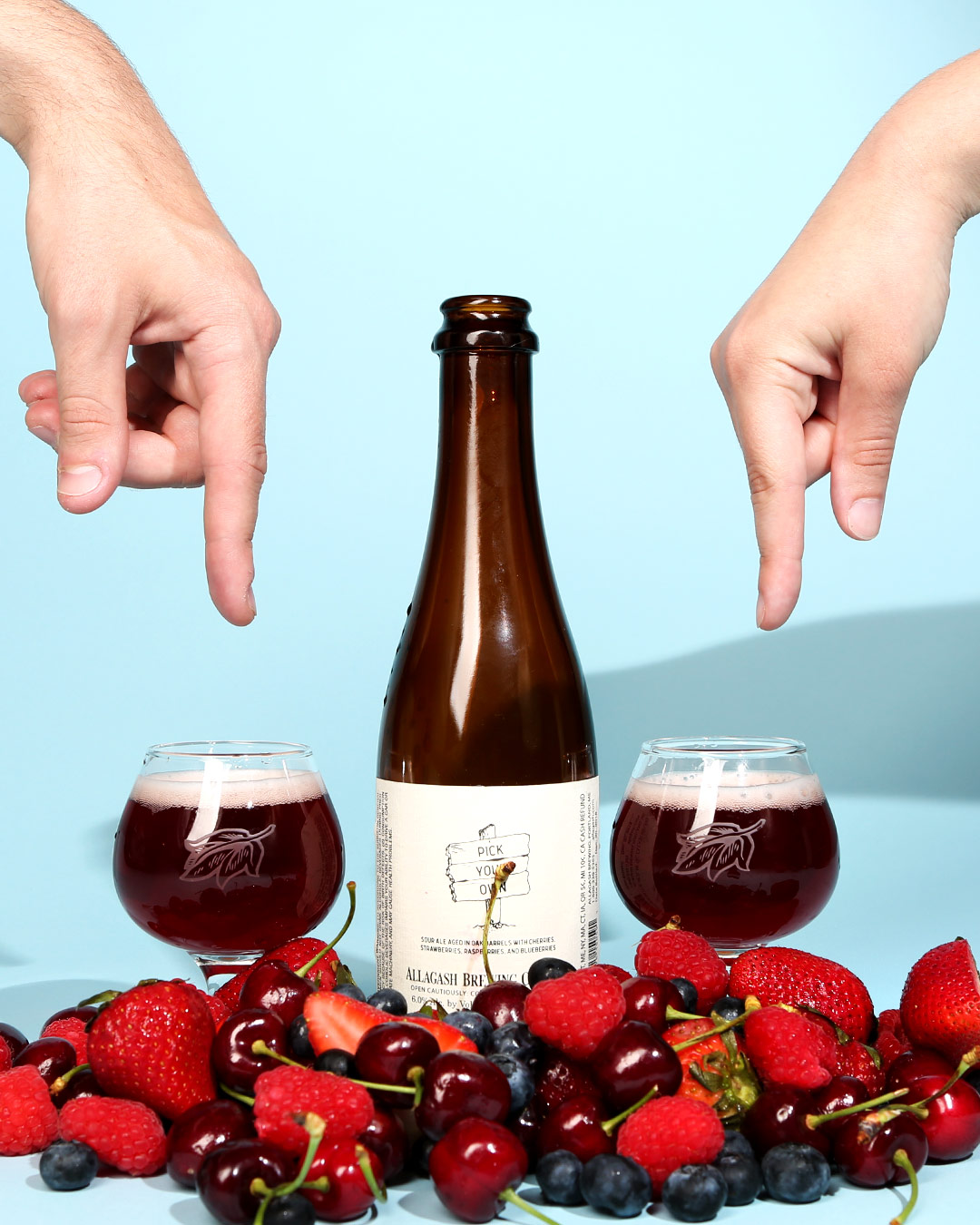 Wild Ale Year after year, Allagash continues to produce a consistent and solid core lineup alongside beautiful, expressive creations. While we could have easily included the ever-popular White in this article, we wanted to focus on one of the brewery's wild ales. Pick Your Own is tart and juicy with vibrant berry notes and some vanilla owing to its time spent in oak foeders. It was a lovely beer from a brewery that never fails to impress.
Triple Mosaic Daydream
Other Half Brewing Co. — Brooklyn, NY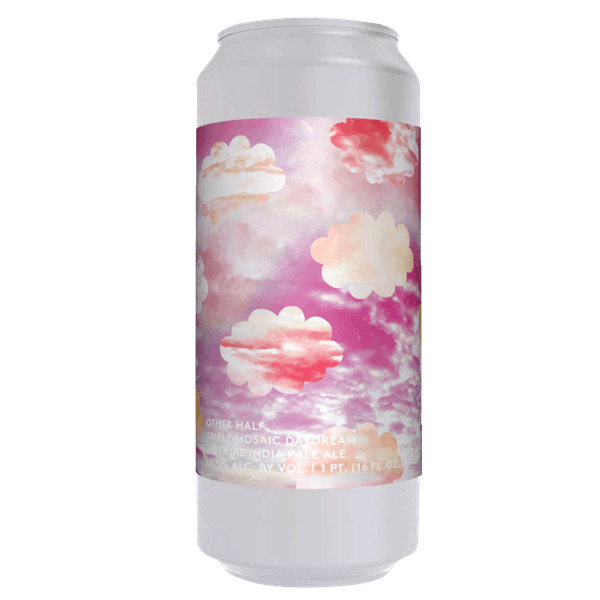 Imperial Oat Cream IPA The mark of a good IPA, in our minds, is its ability to linger in your memory; a well-made IPA stands out in the sea of hazy beer. Triple Mosaic Daydream was creamy and pillowy soft with whisps of citrus flavors. It was smooth, sweet, and delicious. Not overbearing but remaining present and interesting after every sip, this was perhaps the best IPA we drank this year.
Anno Domini MMXIX
Burial Beer Co. — Asheville, NC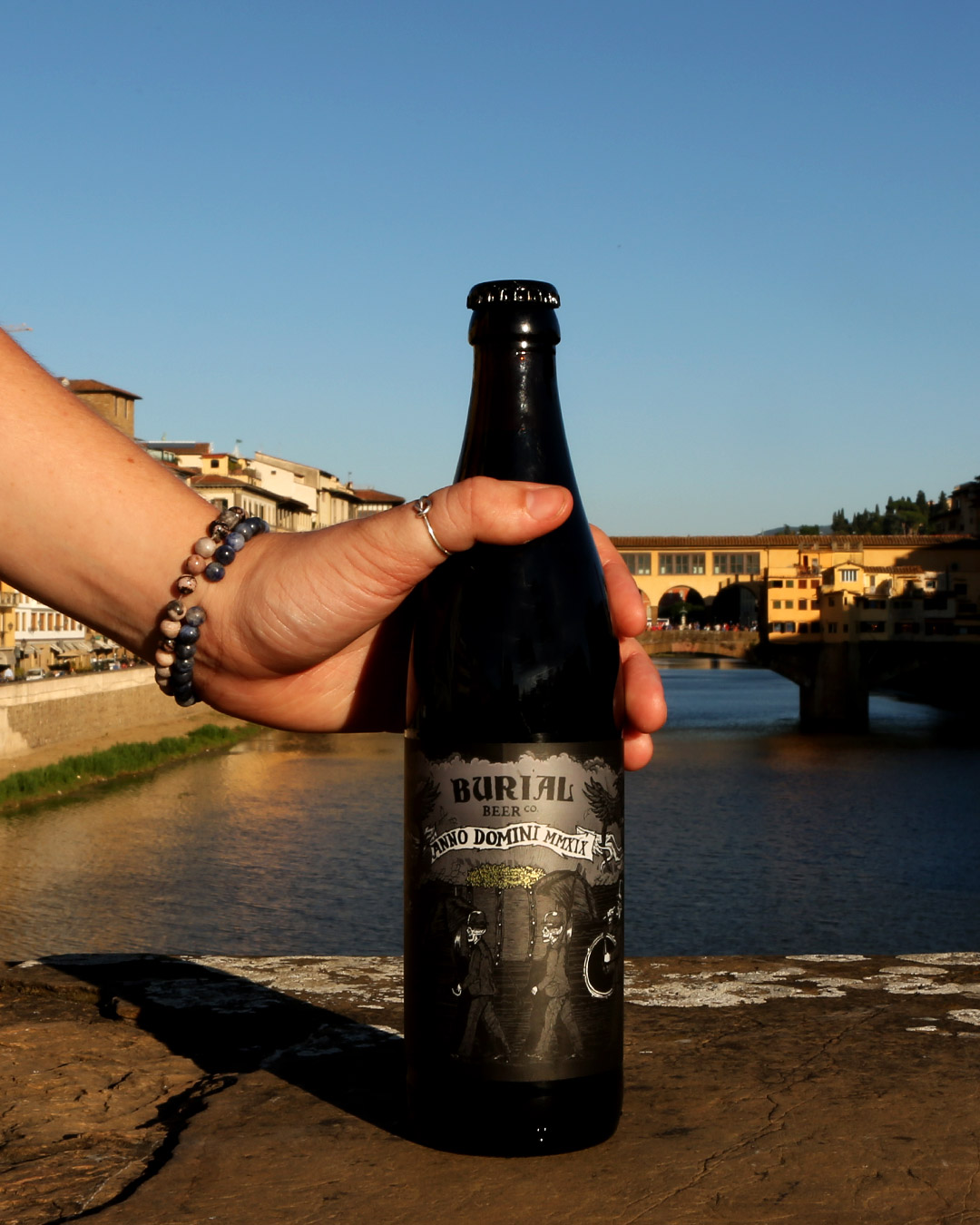 Imperial Stout Burial's annual imperial stout, Anno Domini, quickly became one of the most sought after beers in North Carolina. This year's batch saw the addition of coconut, lemon, coffee, and vanilla. The lemon adds a wonderful pop of zesty fruit while the coffee and vanilla take the lead on the flavor with a deep richness.
Chêne Pêche
Our Mutual Friend Brewing Co. — Denver, CO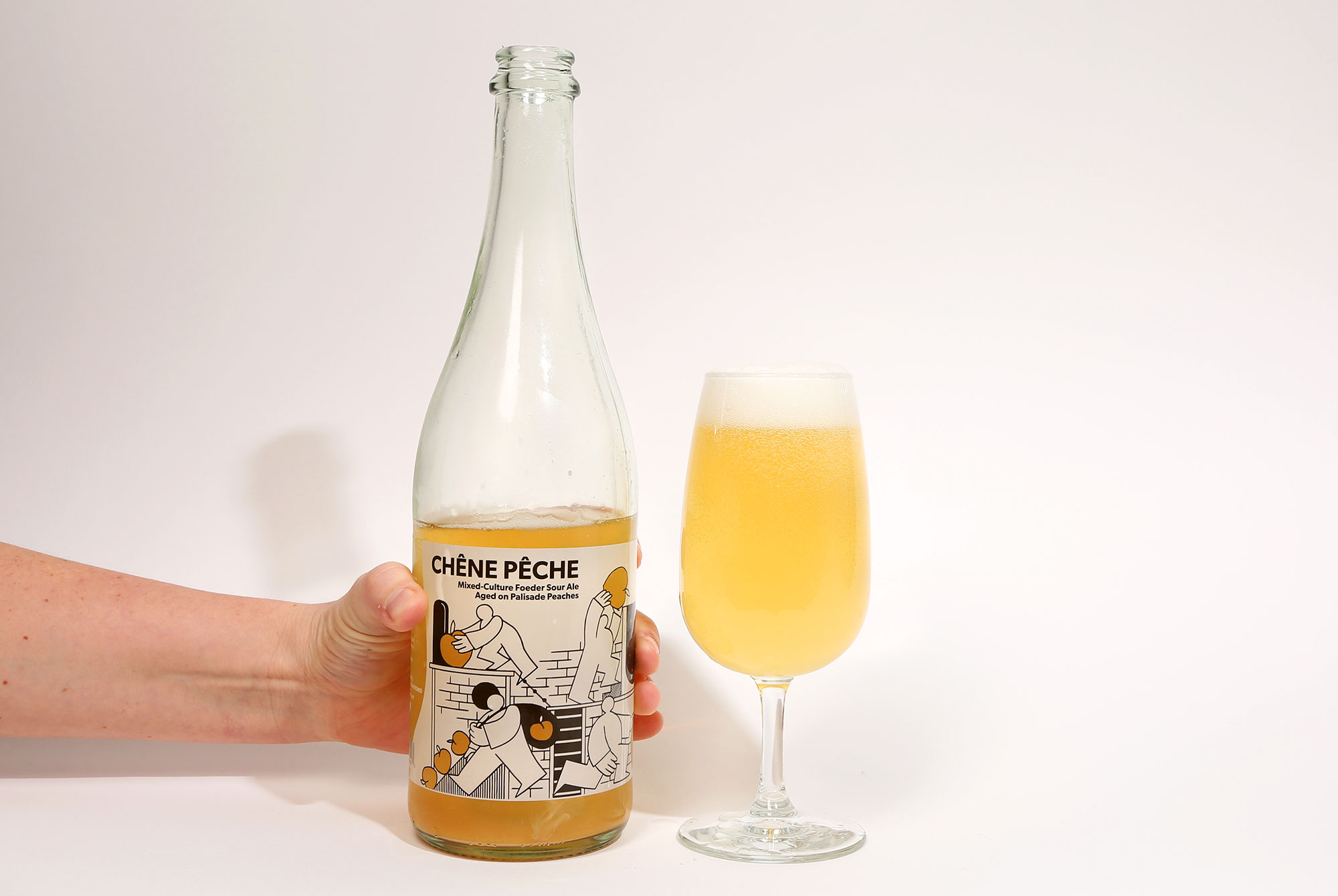 Mixed-Culture Foeder Sour We were head over heels for the Chêne beers from OMF. This beer was technically released at the very end of 2018, but it took us until early 2019 to actually try it. Alongside Chêne Cerise, this beer was effervescent and vibrant with a beautiful color highlighted by fun art and a clear glass bottle. We thoroughly enjoyed both beers but we preferred the lighter touch on the Chêne Pêche with bright acidity and funky farmhouse flavors.
Reboog Roadtrip
Southern Grist Brewing Co. + Garagiste Meadery — Nashville, TN + Tampa, FL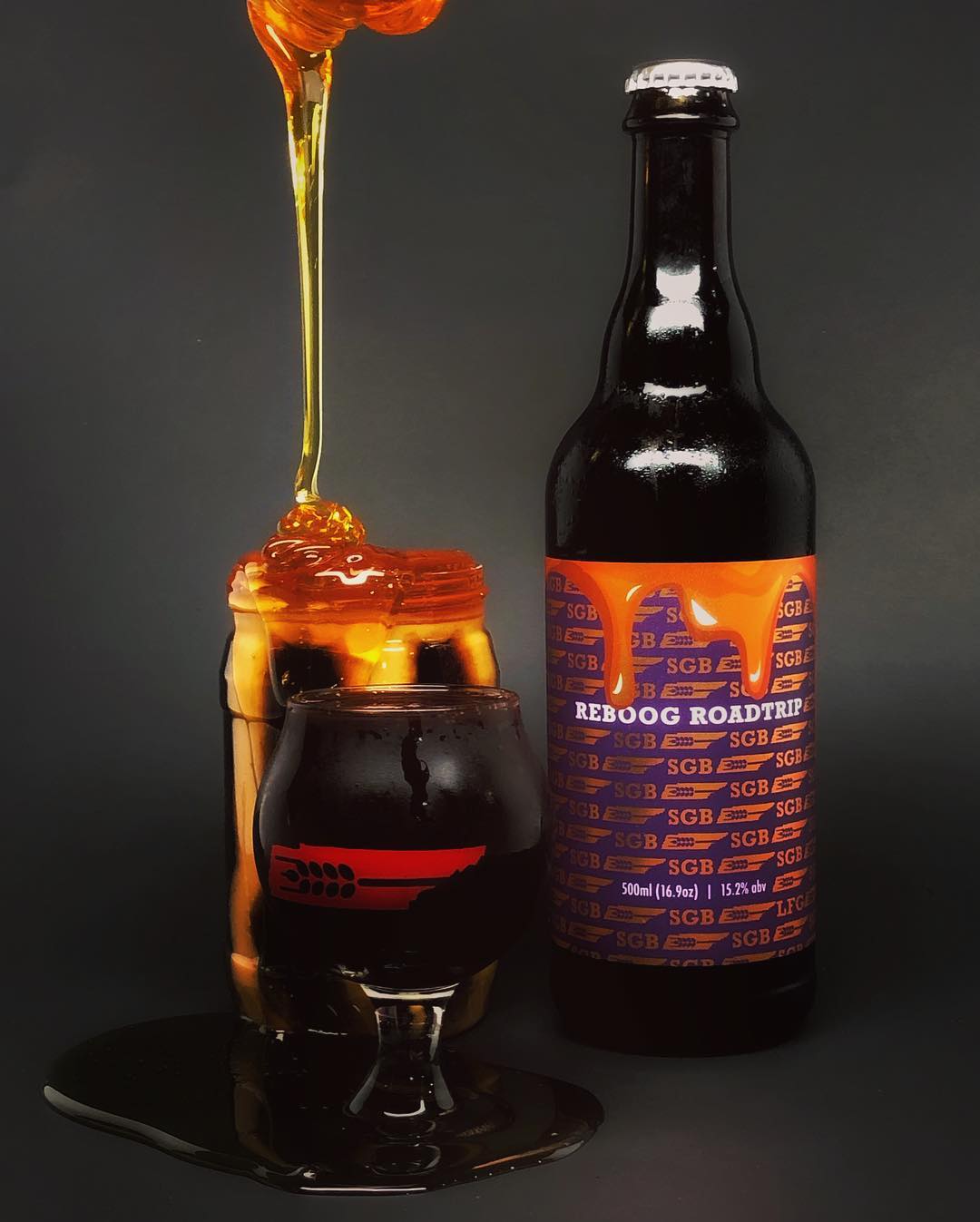 Braggot Another beer that we tried at WakeFest, Reboog Roadtrip was a mind-blower. Tasting like a liquified PB&J, this braggot from Southern Grist and Garagiste was fruity, sweet, and thick. The booze was apparent and we wouldn't say this was a gentle drinking experience, but we couldn't help going back for more.
Sagardo
Son of Man — Cascade Locks, OR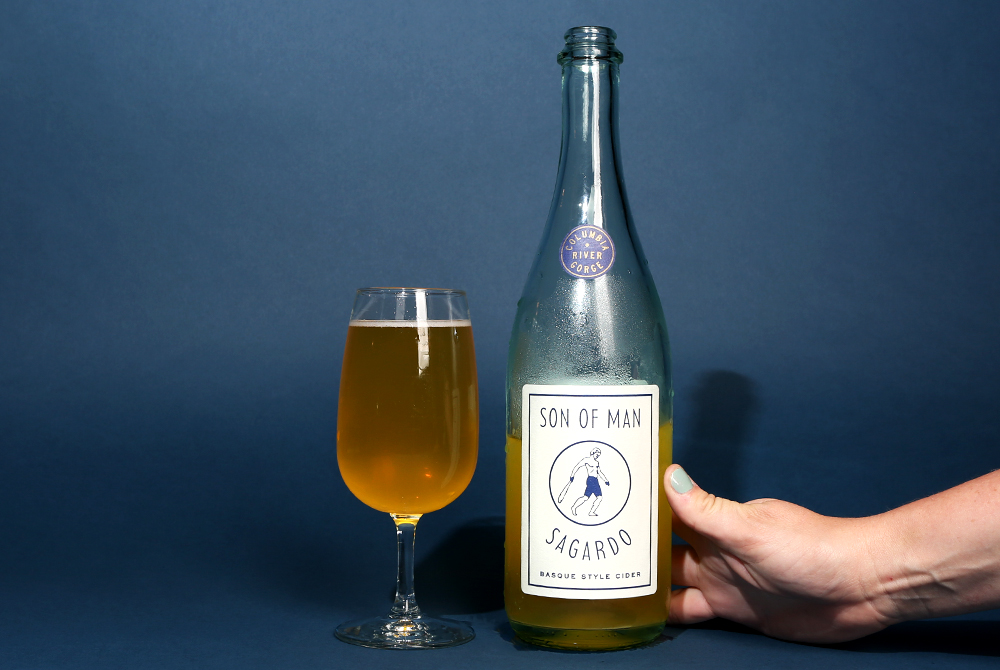 Basque-style Cider This exquisitely dry cider channeled the best of northern Spain ciders in the Columbia River Gorge. The Sagardo is lightly funky, tart, earthy, and lively with huge flavors of freshly cut grass and ripe apple aromas. And, like the best Basque ciders, Sagardo is accessible, pairable, and fun. Pour from height to open up its effervescence, or, better yet, enjoy from a Porron. Cider is fun and Son of Man reminded us of that with Sagardo.
Hidden Bridges
Amalgam Brewing — Denver, CO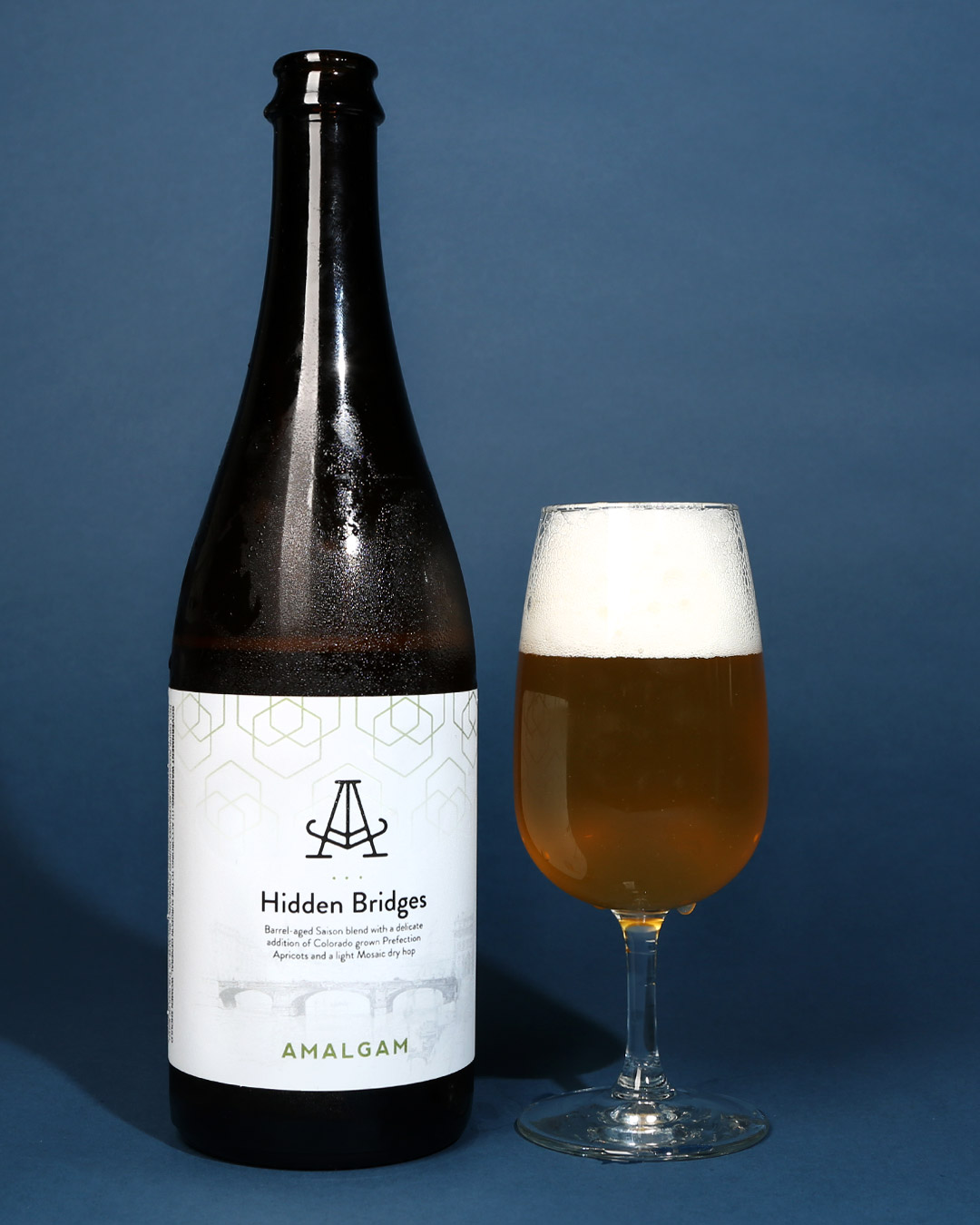 Barrel-Aged Saison The partnership between Westbound & Down and Amalgam seems to have been mutually beneficial for both breweries. This year, the two Colorado breweries produced some of the best beer we drank, which is why Westbound & Down earned a "Best Brewery of 2019" nod. But, if we had to pick just one beer to drink from either brewery, it'd have to be Hidden Bridges, a barrel-aged saison blended with apricots and dry-hopped with Mosaic. It was tart, fruity, estery, and refreshing. Like the best saisons, it's a pleasant drinking experience on its own and it'll hold up to a hearty meal.
Lines Dissecting
Yeast of Eden + Council Brewing Co. — Carmel-by-the-Sea, CA + San Diego, CA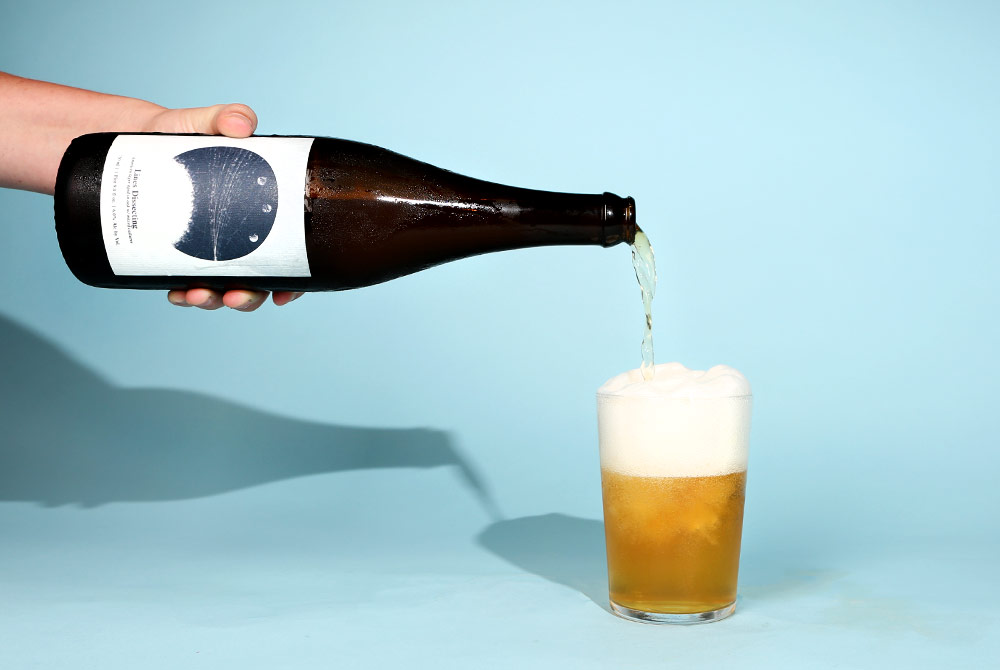 Oak-Aged Mixed-Culture Lager You might be wondering what an "oak-aged mixed culture lager" tastes like. In one word: delicious. But, what it really means is that Yeast of Eden, the exciting side project of Alvarado Street, is down to get funky. The base lager went through a clean, "normal" fermentation before spending twelve months in oak barrels with a mix of cultures from Council Brewing and Yeast of Eden. The final product was like a cross between a saison and a lager. We found some notes of floral funk as well as freshly baked bread. It had a beautiful acidity and effervescence that left us wanting another bottle.
Anthropophobia
Troon Brewing — Hopewell, NJ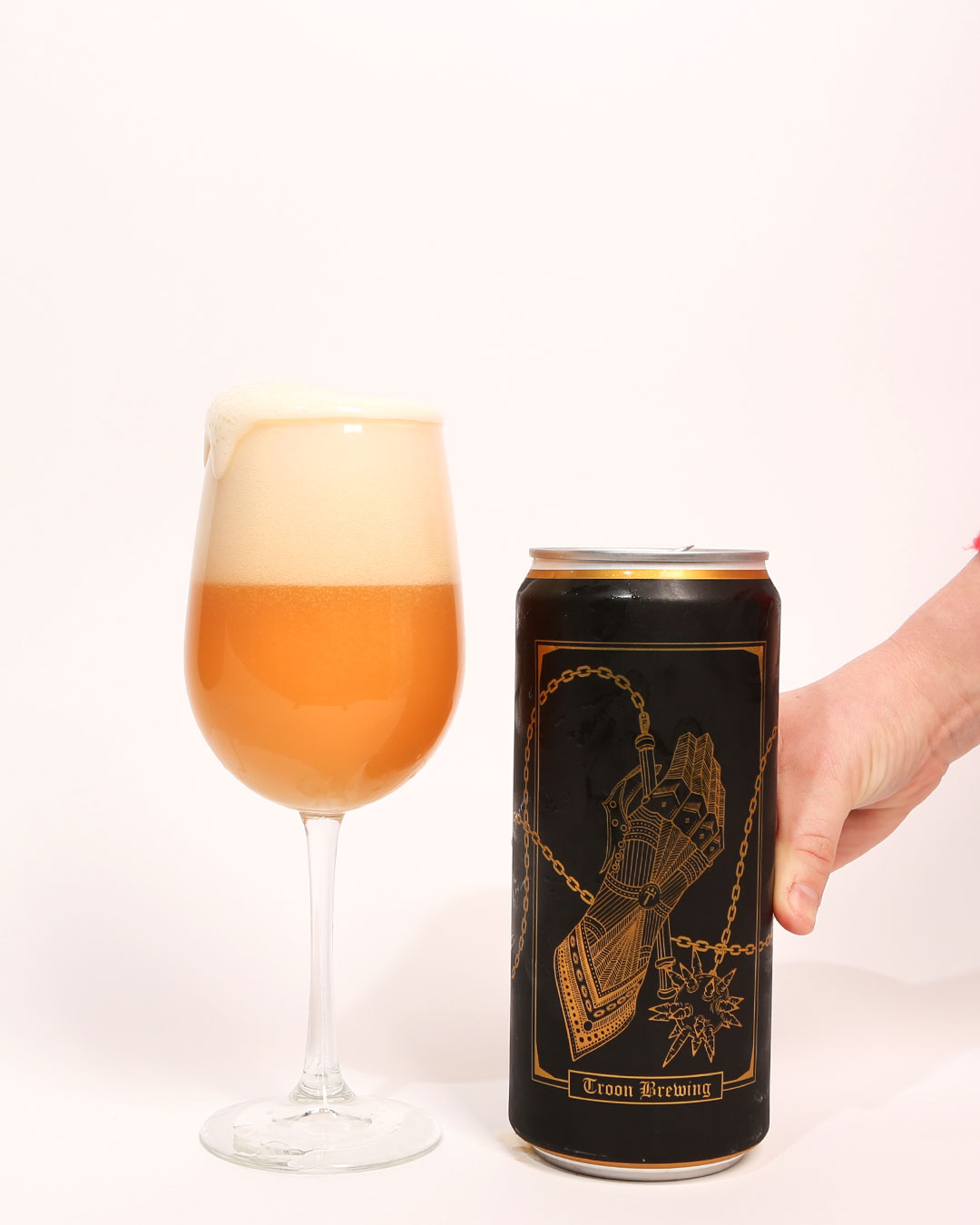 Kettle Sour Do you have post notifications turned on for Troon on Instagram? That's likely the only way you'd be able to get beer on release day, short of moving in with founder and head brewer Alex Helms. Troon's elusive releases are the result of a small brewhouse, an extremely talented duo of brewers, and the hype machine of Instagram. But, the final product undeniably speaks for itself. We happened to be spending an afternoon nearby at The Referend and, thanks to an Instagram alert, were able to drive over to Troon to secure a couple cans of this beer. Anthropophobia was a beautifully balanced kettle sour brewed with guava, passion fruit, and lactose. We only tried one Troon beer this year but after one sip it was obviously one of the best beers sampled in 2019.
ESB
Forest & Main Brewing Co. — Ambler, PA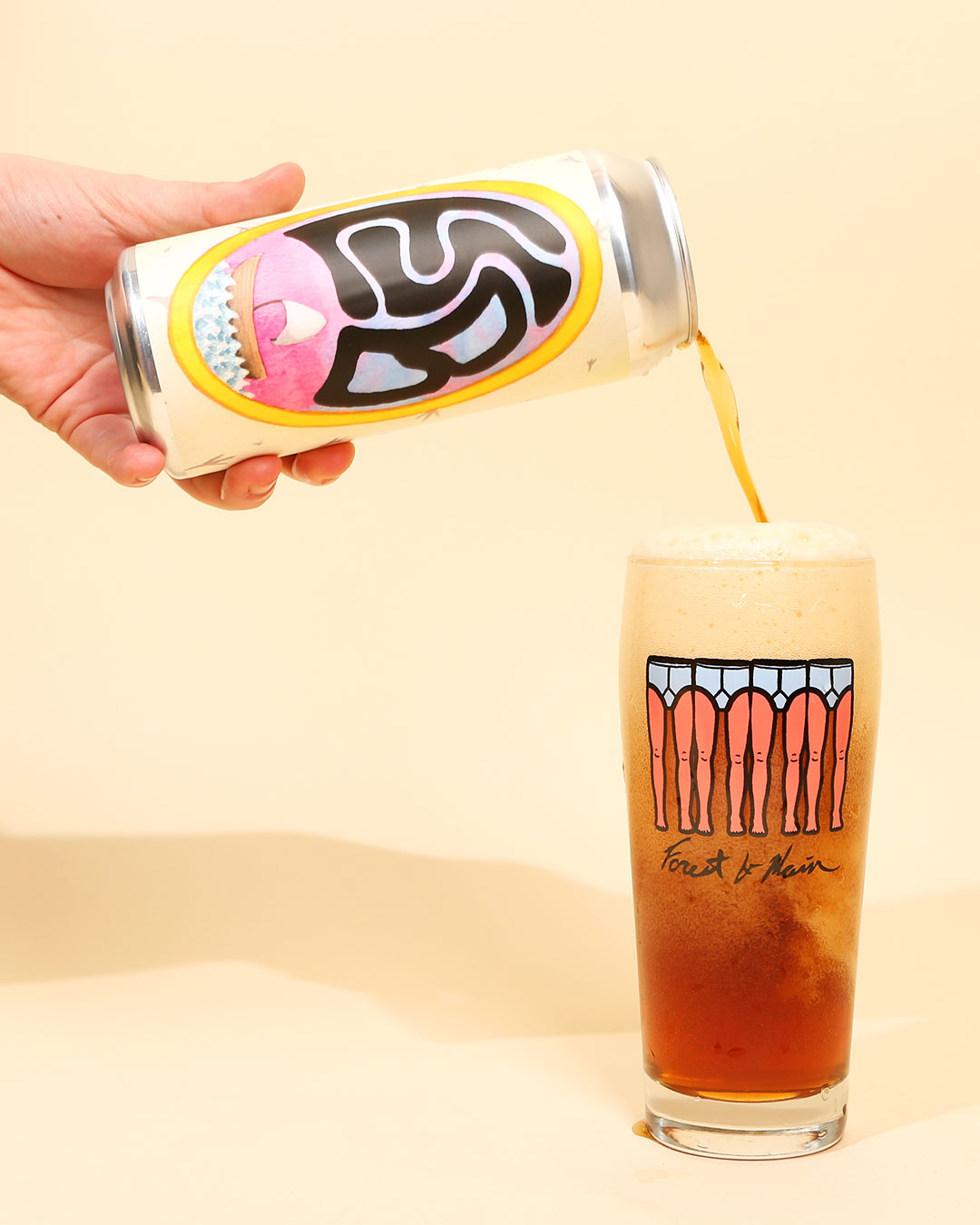 ESB Sure, we've talked a lot about fruited sours, pastry stouts, and hazy IPAs. We've even mentioned a few saisons and lagers. But here we get back to the basics. Forest & Main will always be among our favorite farmhouse ale brewers and don't you dare skimp on their hoppy beers, but ESB was just a perfectly executed, traditional Extra Special Bitter. Drinkable with a bit of caramel sweetness and fruity spice, we'd happily drink ESB all year round.
Pastry Waave!
Humble Sea Brewing Co. + Moksa Brewing Co. — Santa Cruz, CA + Rocklin, CA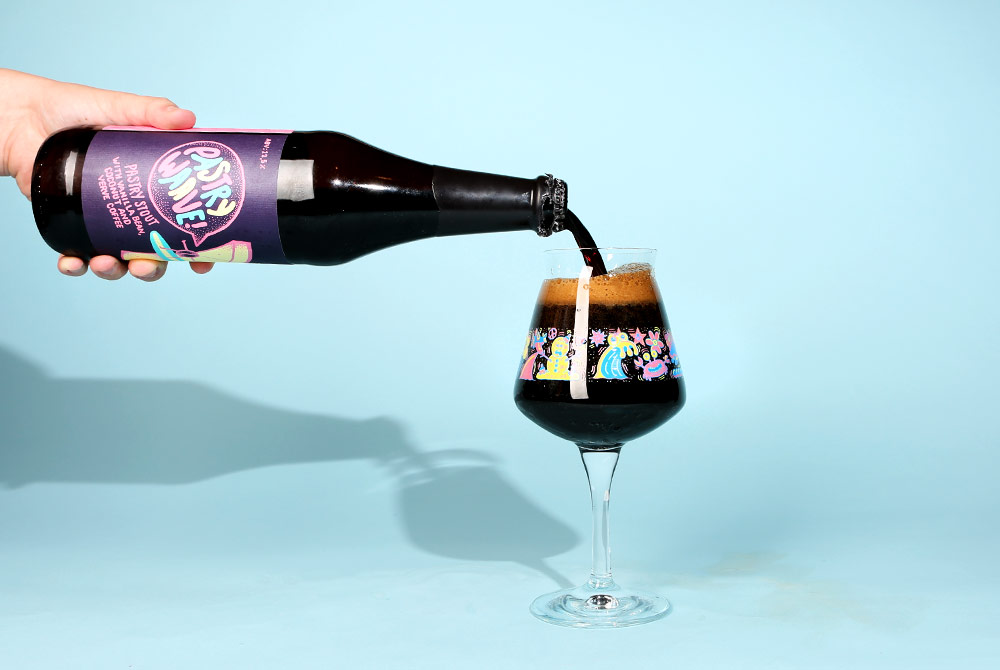 Imperial Pastry Stout The true excellence of this beer was that it doesn't take itself too seriously. That's the Humble Sea motto. Pastry Waave! had huge vanilla and coffee notes and a tropical coconut backbone. And, in a sea of pastry stouts, this one rode the wave above the rest.
Liked this article? Sign up for our newsletter to get the best craft beer writing on the web delivered straight to your inbox.