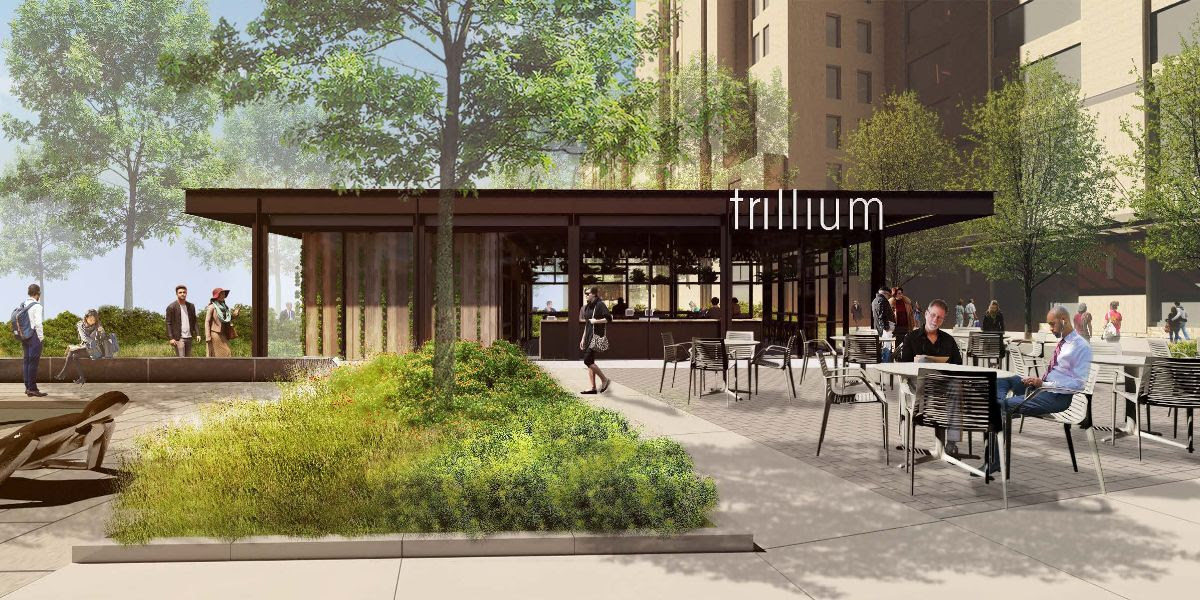 If you thought Trillium was slowing down, think again. On Thursday, March 28th, the Boston brewery announced plans to open a "greenhouse-inspired" brewery and taproom in Boston's Fenway neighborhood. The Trillium team also shared that they'll be relocating their current facility in Canton, Massachusetts, to a larger one down the road.
The new Trillium location will be a 1,500 square foot indoor/outdoor space designed by Studio Troika. Trillium Fenway will open on the front lawn of the iconic 401 Park Building. The taproom will have an open concept with retractable glass to keep the space breezy in the summer and well-protected in winter. Boston Magazine reported that the Fenway location has a scheduled "late summer 2019 opening."
The expansion news comes on the heels of the debut of Trillium's Fort Point Bar and Restaurant and the announcement of Trillium's Connecticut Farm Brewery.
In the past year, not everything has been rosy for the Boston brewery. A former Trillium employee came forward with accusations of wage cutting and that the brewery adds liquor directly to its beer. Trillium has since instituted a $15 minimum wage for some of its employees.
Despite this hiccup, the brewery continues to build. Like their colleagues Other Half and Tree House, the brewery has brought new brewing projects and satellite breweries into its fold.
Liked this article? Sign up for our newsletter to get the best craft beer writing on the web delivered straight to your inbox.