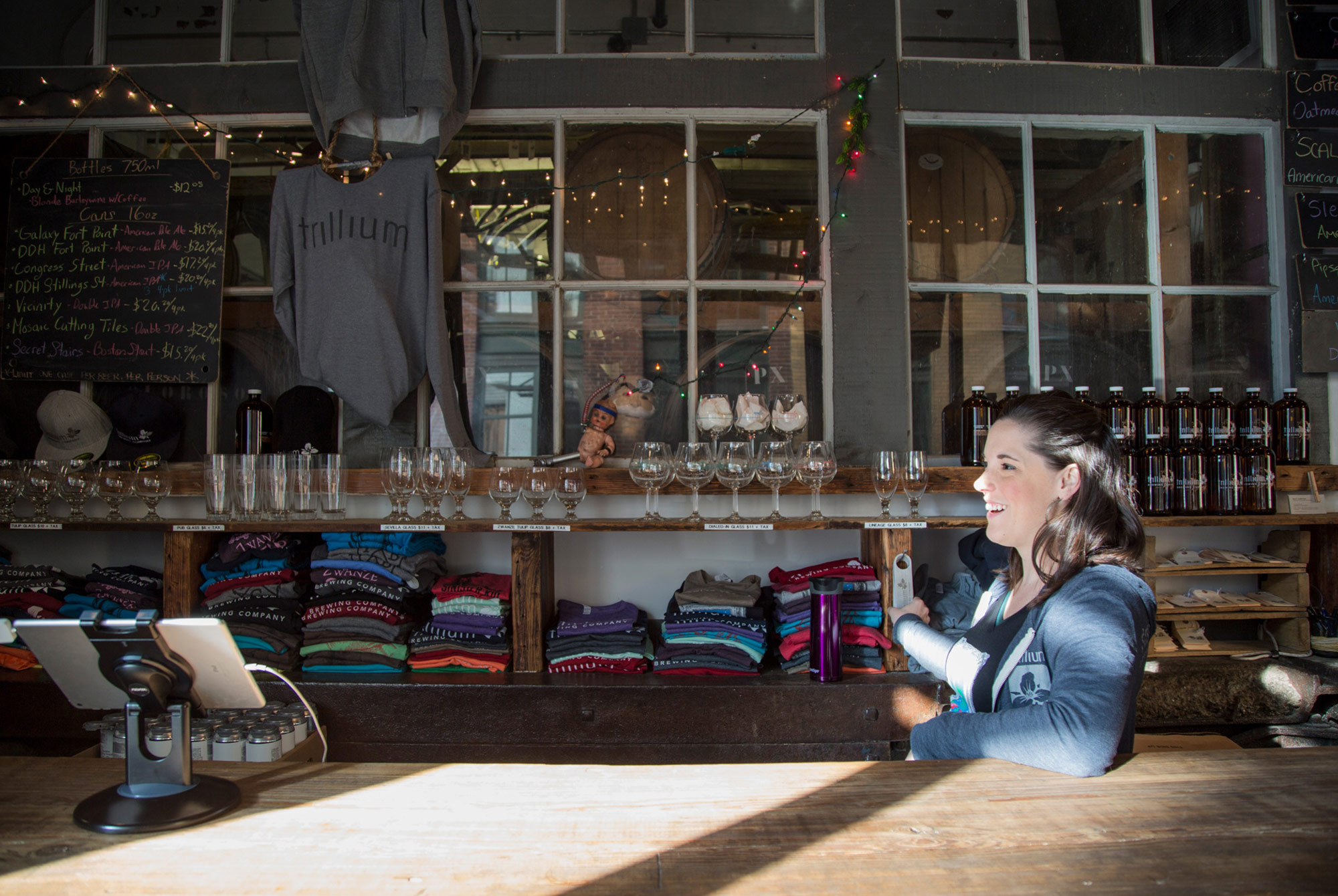 Photography courtesy of Trillium
Today, Esther and JC Tetreault, the owners of Trillium Brewing, announced their plans to open Trillium Farm & Brewery in North Stonington, Connecticut. The husband-and-wife team behind one of New England's most hyped breweries bought the farm in the small Southeastern Connecticut town this summer.
The Trillium Farm & Brewery will add to the rapidly growing Trillium empire, which includes the taproom and brewery in Canton, the Fort Point brewery and retail shop, the Summer Greenway Beer Garden, last winter's Roslindale Beer Garden, and the upcoming Fort Point restaurant. This summer also saw Trillium's first festival, The Field Trip, featuring breweries like Omnipollo, The Veil, and J. Wakefield.
In the coming years, Trillium Farm & Brewery could be the site of future fests and will include a full agricultural program servicing the brewery and restaurant. The Tetreaults plan to brew estate-grown beers, using the produce grown on their plot to craft unique and intentional beers.
The announcement of the Trillium Farm & Brewery mirrors Other Half's purchase of a 3,500-square foot brewery on a 4-acre plot of land just south of Rochester, New York. Both breweries launched in cramped, urban settings and became known for pumping out hazy IPAs. They are now stretching their legs in more rural areas with the ability to focus on agricultural brews.
Plans for Trillium Farm & Brewery are still in their infancy and it's unlikely the farm will open before 2020, but the move demonstrates that the Tetreaults aren't content with long can release lines and packed taprooms. They want to create intimate and inviting experiences across New England through thoughtful beer and sustainable food.
Liked this article? Sign up for our newsletter to get the best craft beer writing on the web delivered straight to your inbox.