Photography courtesy of O-I Glass
In the beverage industry, shelves have become a sea of similarity. How does a brand stand out in a crowd of consistent uniformity?
According to Mintel, in the last five years in North America, four out of five beers and RTDs launched in plastic or aluminum cans.
How can a beverage brand catch a consumer's eye in a market growing so rapidly yet constantly prizing innovation?
O-I Glass created the Drinktainer™ to disrupt the shelf, driving through the can conformity by providing a unique beverage packaging solution that should be on every brewery's radar.
To elevate its reach, O-I recently partnered with the 135-year-old industry iconic F.X. Matt Beverage Company, bringing the gospel of glass to any beverage brand—big or small—looking to get a new product to market.
First, What Is Drinktainer?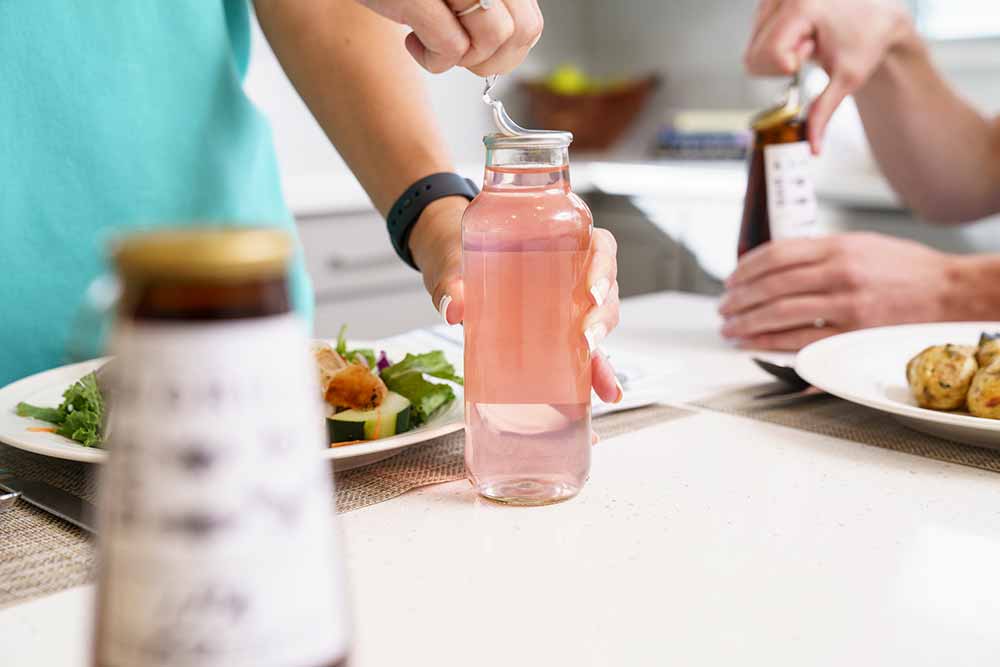 Drinktainer is the ultimate drinking experience, transforming beverage consumption into a full-sensory, single-serve solution in a glass.
"The concept of Drinktainer was how can we bring an optimal drinking experience to a package," says Sarah Brennan, Director of Marketing & NPD – Americas, North at O-I, the company that produces Drinktainer. "One of the biggest was that it needed to have the ability to retain carbonation because that's the most important component of beverages."
A wide-mouth glass container, Drinktainer comes in three sizes—10oz, 12oz, and 375 mL—letting breweries and beverage companies package their drinks thoughtfully and uniquely while preserving flavor, freshness, and aroma.
"In our view, glass already provides a better drinking experience, but we wanted to see how we can take that one step further," says Brennan. "We wanted to design something more unique than what you get out there today."
This meant including features such as a forty-two-millimeter opening, the largest you can make, according to Brennan, while maintaining the ability to hold pressure and typical carbonation levels.
The Drinktainer's Rip Cap closure also gives a full-sensory, aromatic beverage experience. To open, you simply pull off the top, getting that fresh pop.
Top to bottom, the Drinktainer container levels up a beverage producer's package program.
"It is the perfect combination between form and function," says Brennan.
The Three Biggest Advantages of Drinktainer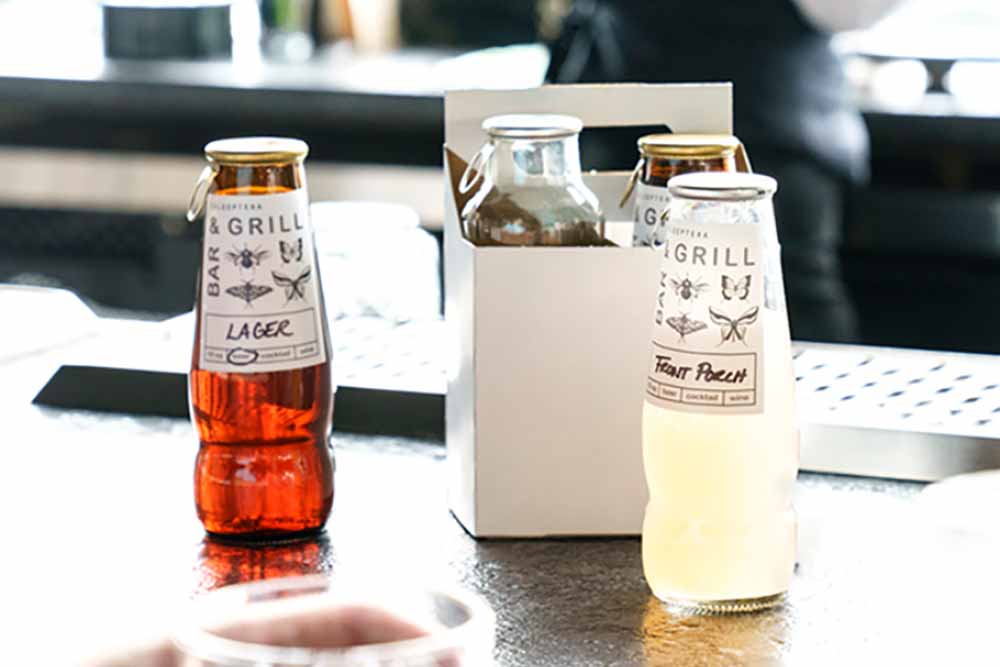 Undeniably, for the last decade or so, cans have been the king of craft beer packaging, with more folks looking for an easy way to take their beer on the go. In fact, according to the Can Manufacturers Institute, beverage can production across all segments jumped six percent in the United States to more than 100 billion cans in 2021.
"Every consumer usage report you read is that glass is a preferred item and recycled at a higher level than cans, yet current trends are people buying cans more," says Fred Matt, President of F.X. Matt, which recently announced a partnership with O-I to pair the brewery's co-packing capabilities with the innovative glass Drinktainer.
In part because both believe that glass has a few distinct advantages in the marketplace.
First, the pressures of the global pandemic forced a majority of breweries to switch to package or increase their packaging quickly, eventually creating an aluminum can shortage in the industry that could reportedly persist for years.
Glass, on the other hand, is in total supply.
And a brand can get to market quicker with this type of substrate. "It's easier to test because you don't buy labels, and [glass] isn't as expensive as committing to cans," says Matt.
Additionally, glass packaging stands out on the shelf.
"Obviously, cans are everywhere … we call it the sea of sameness," says Brennan. "We know that glass can actually stand out better on the shelf and capture new consumer eyeballs."
Matt agrees, saying. "When you're in a sea of cans, having a unique and different vessel that's really cool looking is going to pop and stand out versus everything else."
Standing out on the shelf is paramount for any beverage brand, especially with the number of breweries in the U.S. increasing to close to 10k in the last year.
"Getting somebody to grab it and look at it is the first step," says Brennan, noting that studies indicate if someone touches and interacts with a package, they're more likely to buy it. "Drinktainer is something new and interesting that will automatically draw a consumer to explore it more."
Plus, O-I expertly designed Drinktainer to preserve any liquid inside.
The proof is in the package if you know what we mean.
"In all of our consumer studies, when people open [Drinktainer] and consume out of it, they have a really nice experience," says Brennan. "They prefer the drinking experience not just out of glass, but out of Drinktainer specifically."
Lastly, Drinktainer is the perfect vessel for more premium beverages such as RTDs (ready-to-drink), which have exploded in popularity.
According to the alcohol e-commerce site Drizly, RTDs within the spirits category gained a +400% share year over year from 2019 to 2022 on the platform.
"In the spirit-based RTD world, it's all cans," says Brennan. "Drinktainer offers a package that's more fit for use within that more premium tier of the marketplace."
With all these advantages, Drinktainer eagerly seeks to further spread its glass gospel.
Drinktainer Partners With F.X. Matt to Expand Opportunities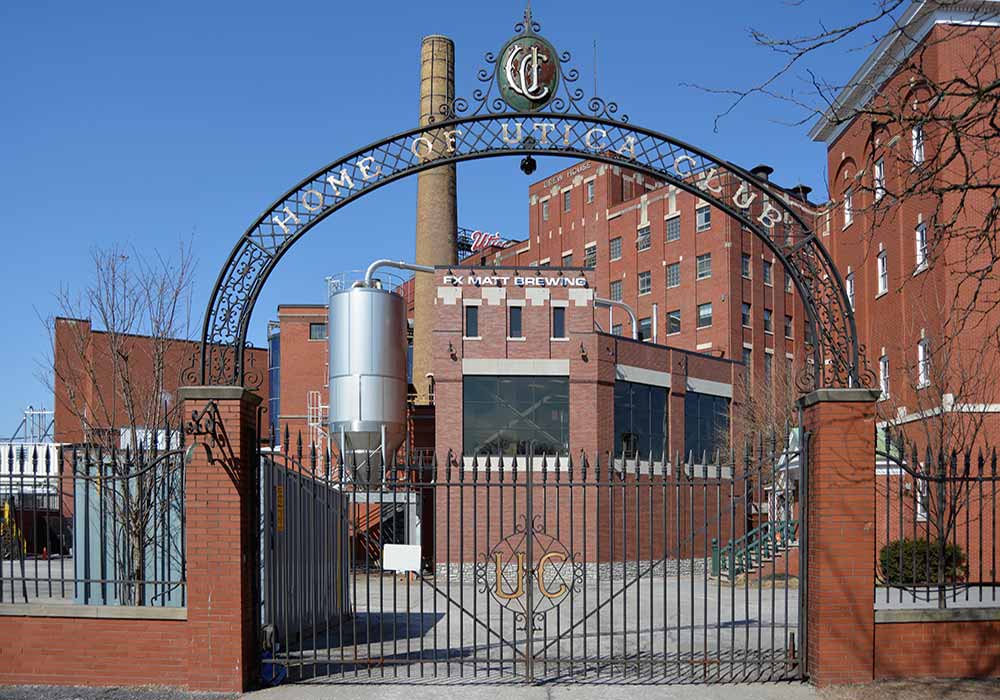 One of the biggest hurdles to packaging any beverage product can be purchasing a filling line.
"There is always a fine balance between the investment required to put a new brand out and investing more before you have a proof of concept in the market with the customers," says Brennan, noting that buying this equipment can set a company back anywhere from $50-100k or more depending on the line, speed, etc.
So O-I partnered with F.X. Matt to remove that speed bump.
A 135-year-old, fourth-generation family company, F.X. Matt has thrived because "we focused on the customer and focused on delighting them," says Matt. "Continually delight the customer, and they keep coming back."
Meaning F.X. Matt has stayed relevant because they've always been first.
For example, according to Matt, F.X. Matt has been:
The first to put a beer on the market after Prohibition with Utica Club…
The first to create mixed packs…
The first to brew seasonals…
The first to create a holiday mix pack with Saranac's 12 Beers of Christmas…
The first American company to make a hard lemonade…
The first to conjure up Matt's Premium Beer Balls, 16 gallon spheres filled with beer, in a box…
And the first to brew a double-strength beer called Maximus Super.
"So we've had a lot of first-to-market," says Matt. "Besides delighting the customer, you must constantly reinvent yourself, give the market what they want, and stay ahead of the market."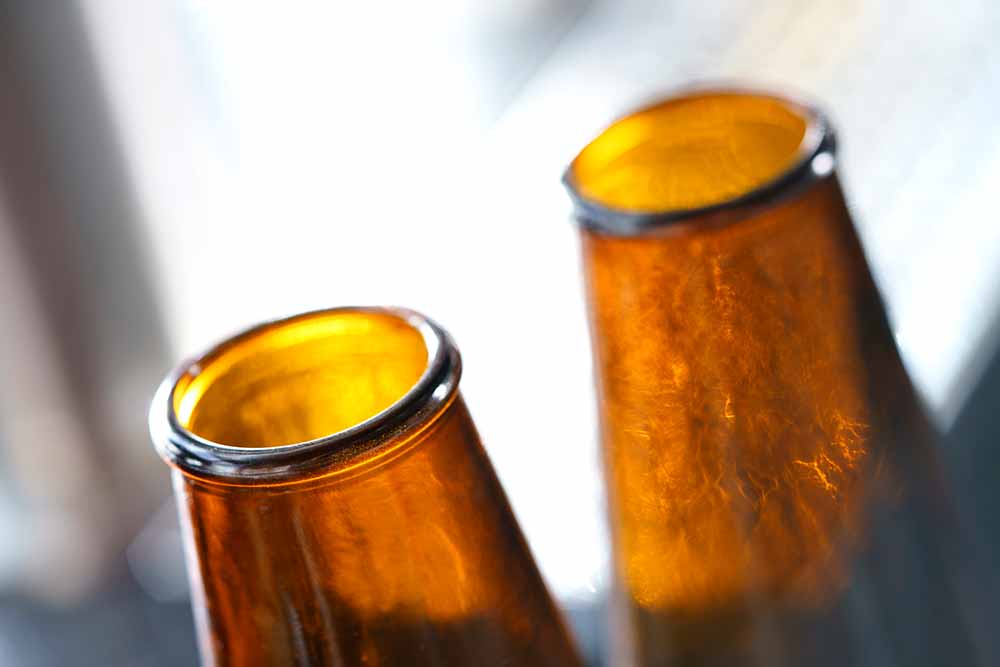 Once again, F.X. Matt sees a way to stay innovative by partnering with O-I to help bring more of its ingenious packaging to market.
Owning the entire management of the filling line, F.X. Matt will offer up its facilities to any beverage brand nationwide…"So that they can trial a package, trial a product, get it into the market very quickly … and take that weight off of their shoulders to do some of the heavy lifting for them up front," says Brennan.
According to Brennan, personal investment in a filling line can significantly slow down a project, taking a brand roughly twelve to eighteen months to go from concept to commercialization. "With F.X. providing a ready-to-go fill line and O-I bringing ready-to-go stock containers, a brand could be in the market in three to four months with an ultra-premium solution," says Brennan.
Seems like a win-win.
Making Win-Win Partnerships, Not Win-Lose Transactions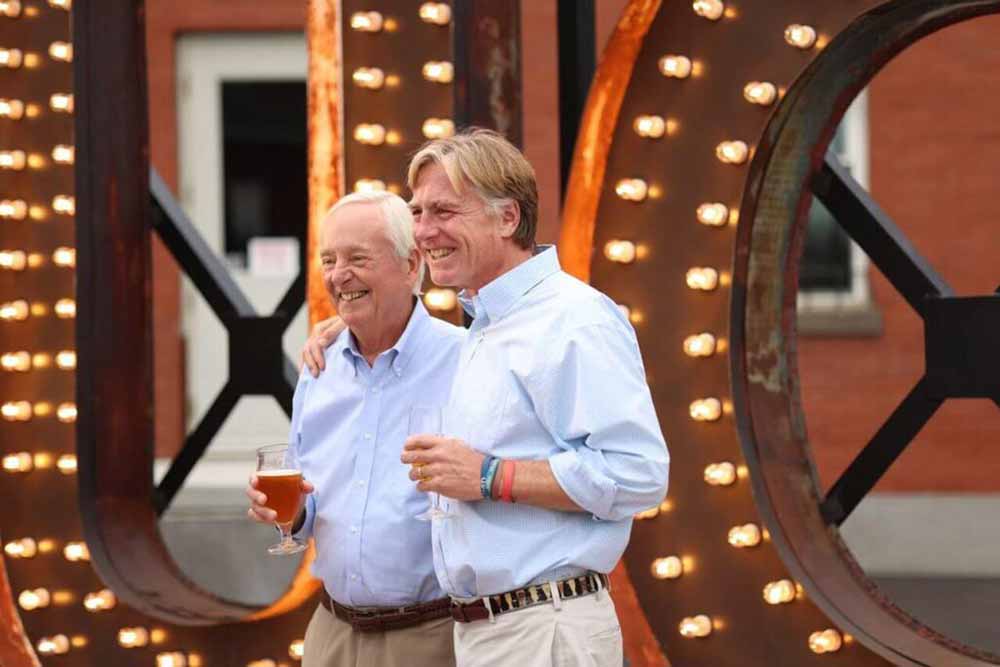 For fifty-three years now, F.X. Matt has been a contract facility for forty beverage companies. Matt sees the approach as a way to build win-win partnerships.
Look, F.X. Matt has survived through it all—Prohibition, World Wars, a global pandemic, and just the day-to-day of running a beverage business. The company has much wealth, knowledge, and experience to share.
"We know what it is like to develop a product, introduce a product, work with distributors, retailers, and ultimately the consumer," says Matt, who believes fully in partnerships, not transactional relationships.
"I think too many times the culture is kind of win-lose," says Matt. "When someone calls me up and says, listen, we forecasted poorly, and we need another 10,000 cases, my stomach goes in knots because I know what that feels like. So if we need a run on Sunday, we do it … to make sure that they stay in business."
Matt calls F.X. Matt's approach "contract partnering."
"Our first thing is the relationship we have, then service and quality, and then price is really important, but it's not the primary thing; partnering is key," he says.
With Drinktainer, F.X. Matt will manage all the filling capabilities while O-I provides its innovative glass containers.
"It is very difficult for the emerging breweries and beverage makers to get a foot in the door," says Brennan. "We think this [partnership] offers a really unique solution because it gives you something … that you can't get today on the marketplace, especially for those little players that wouldn't have the ability to invest in a fill line."
Matt points out that this partnership opens up possibilities for any beverage brand, regardless of size.
"I think this relationship is inclusive," he says. "We can accommodate the small, but we can also accommodate the big that want to test products, but retrofitting a line in their facilities doesn't make sense until they get bigger."
In this instance, bigger companies can do smaller runs of the Drinktainer with F.X. Matt to test in one market or multiple markets without having to make that potentially gargantuan equipment investment.
"We can work with small, medium, big; everybody can benefit," says Matt.
Disrupting the Beverage Industry for Years to Come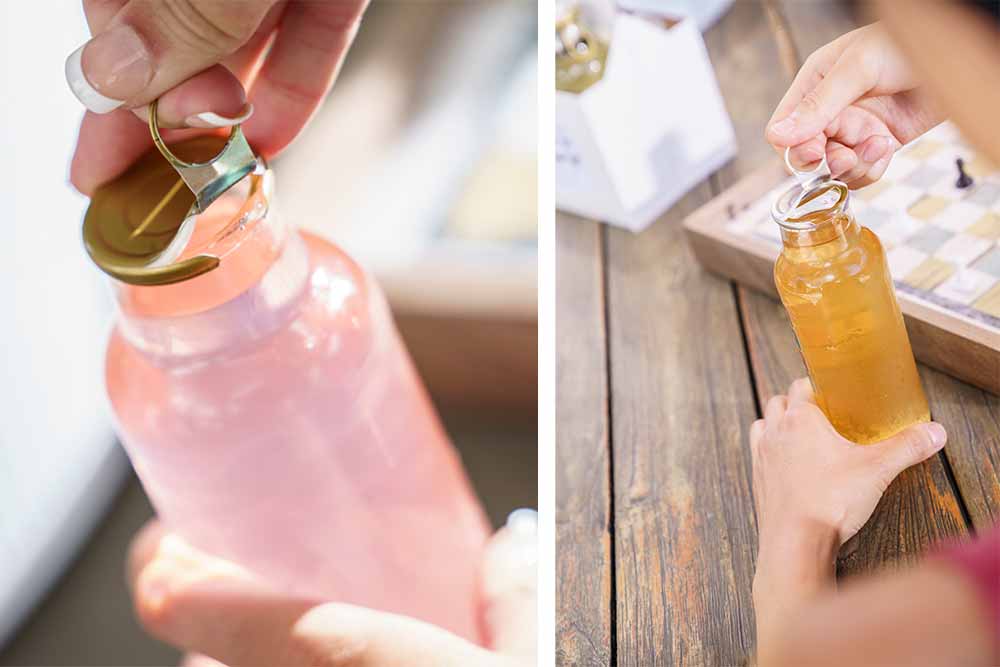 According to Matt, he sees the beverage world as becoming more and more disruptive, "which just makes it more fun for all of us," he says.
F.X. Matt recently bought the Flying Dog brands, bringing on their CMO, Ben Savage, to oversee an innovation group within the brewery whose sole purpose will be to generate and test new industry-provoking products.
But then again, "That's in our DNA," says Matt.
And if time and history have proven anything, it's that when F.X. Matt takes the lead on something, one should probably follow.
"This is a really cool project where two companies came together to create something good for us, good for them, and good for the market," says Matt.
With O-I as the glass supplier and F.X. Matt as the beverage fulfillment manager, both Brennan and Matt optimistically banter that they hope to fill 100 million cases of Drinktainer in the market at some point in the future.
"We'll need a few more lines to get to 100 million!" says Matt. "But we do want to see this grow and become a highly sought-after package."
Interested in how to take your products to the next level on the shelf? Contact O-I today and learn how this co-packing partnership offers a complete packaging solution to differentiate your brand and streamline innovation.