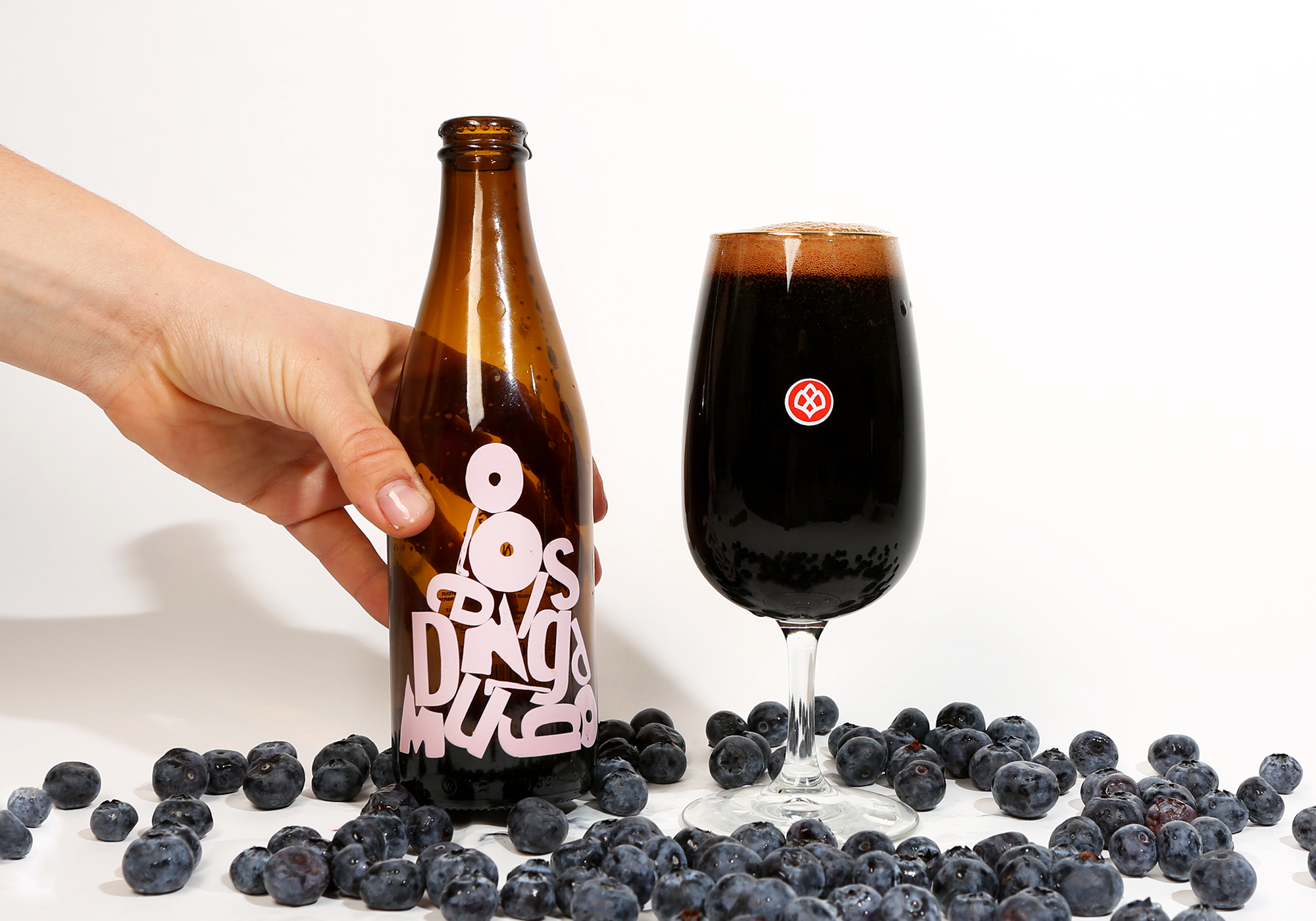 Photography by John A. Paradiso
Editor's Note:
"From the Cellar" is an editorial project where Hop Culture's managing editor digs into the Hop Culture cellar to review a beer. Have a vintage bottle or cellared beer you think we should try? Drop us a line at hello@hopculture.com with the subject line "From the Cellar."
The dark, cold months of winter call for some dark, warming drinks. If you know me, you know I'm content drinking lagers all year round. But, as the temperatures drop, I definitely find myself reaching towards the darker side of beer. And not just dark Czech lagers. Burly barleywines, barrel-aged saisons, and robust stouts. This week we're taking a look at the world of pastry stouts, a newer phenomenon in craft beer, so we thought it'd be a good time to revisit a well-regarded stout: Anagram from Omnipollo and Dugges.
Anagram at a Glance:
Anagram is a blueberry cheesecake stout from Omnipollo and Dugges Bryggeri in Landvetter, Sweden.
The beer is released in 330 ml bottles. This particular edition was released in 2016 and has been in the Hop Culture cellar since then.
The label was designed by Omnipollo co-founder Karl Grandin
Anagram is 12% ABV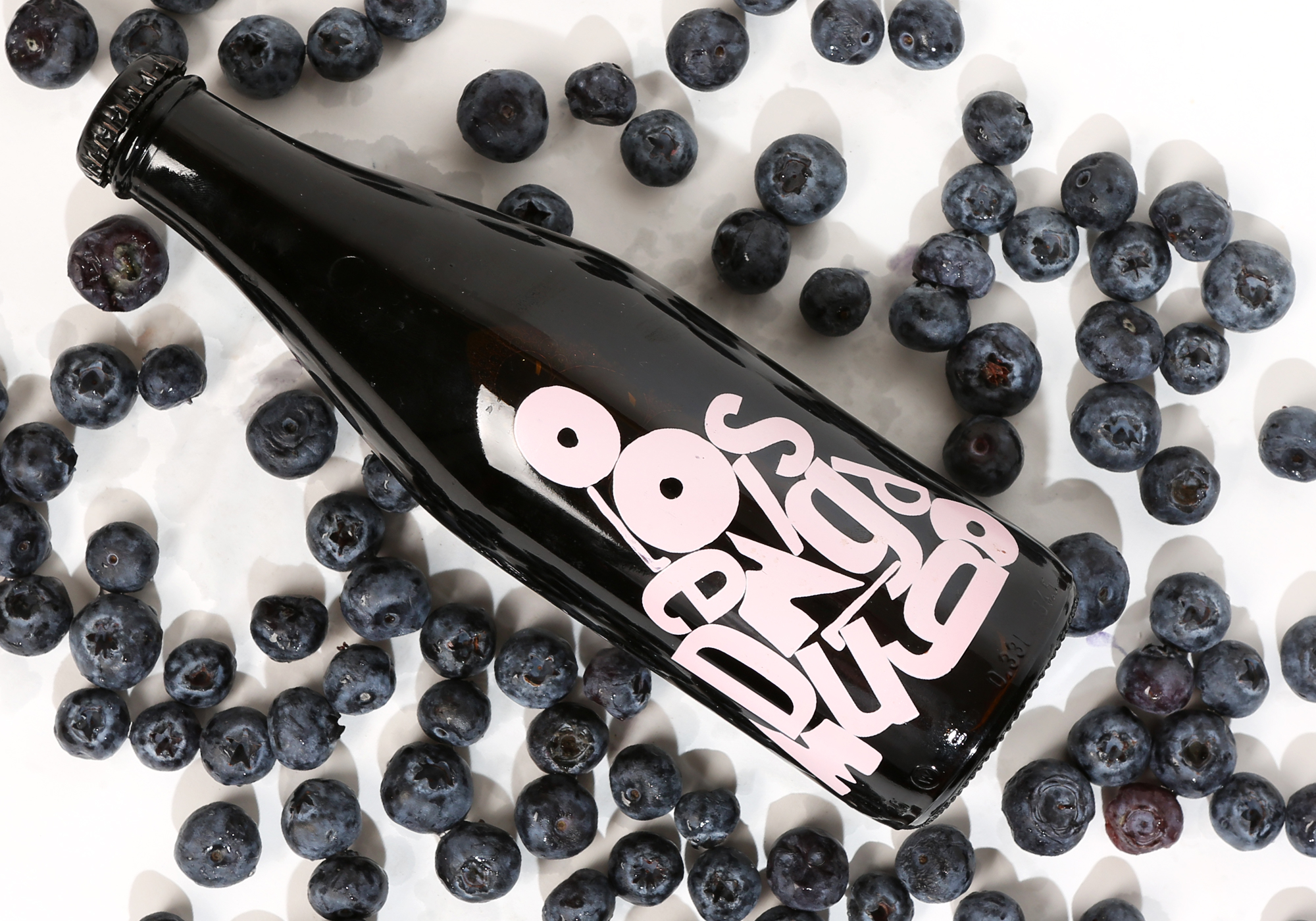 The Story Behind Omnipollo x Dugges Anagram
Omnipollo should be a pretty familiar face to most American drinkers. The art-forward brewery has been making highly sought after IPAs, sours, and stouts for years. And their colorful cans have long populated the shelves of the best bottle shops.
Omnipollo, at the time of writing, does not have a brewery of its own. The nomadic founders Henok Fentie and Karl Grandin have been contract brewing for years. So, to produce Anagram, the Stockholm-based brewery connected with their Swedish neighbors Dugges Bryggeri in Landvetter.
"We had agreed to start working with Dugges to produce Omnipollo beer and wanted to kick things off by brewing something special together," shares head brewer Henok Fentie. "We have been making culinary-inspired beers for a long time but wanted to explore something that was both deep rich and dark, but at the same time bright and fruity. A dark chocolate forward stout with blueberry and lactose felt like the answer."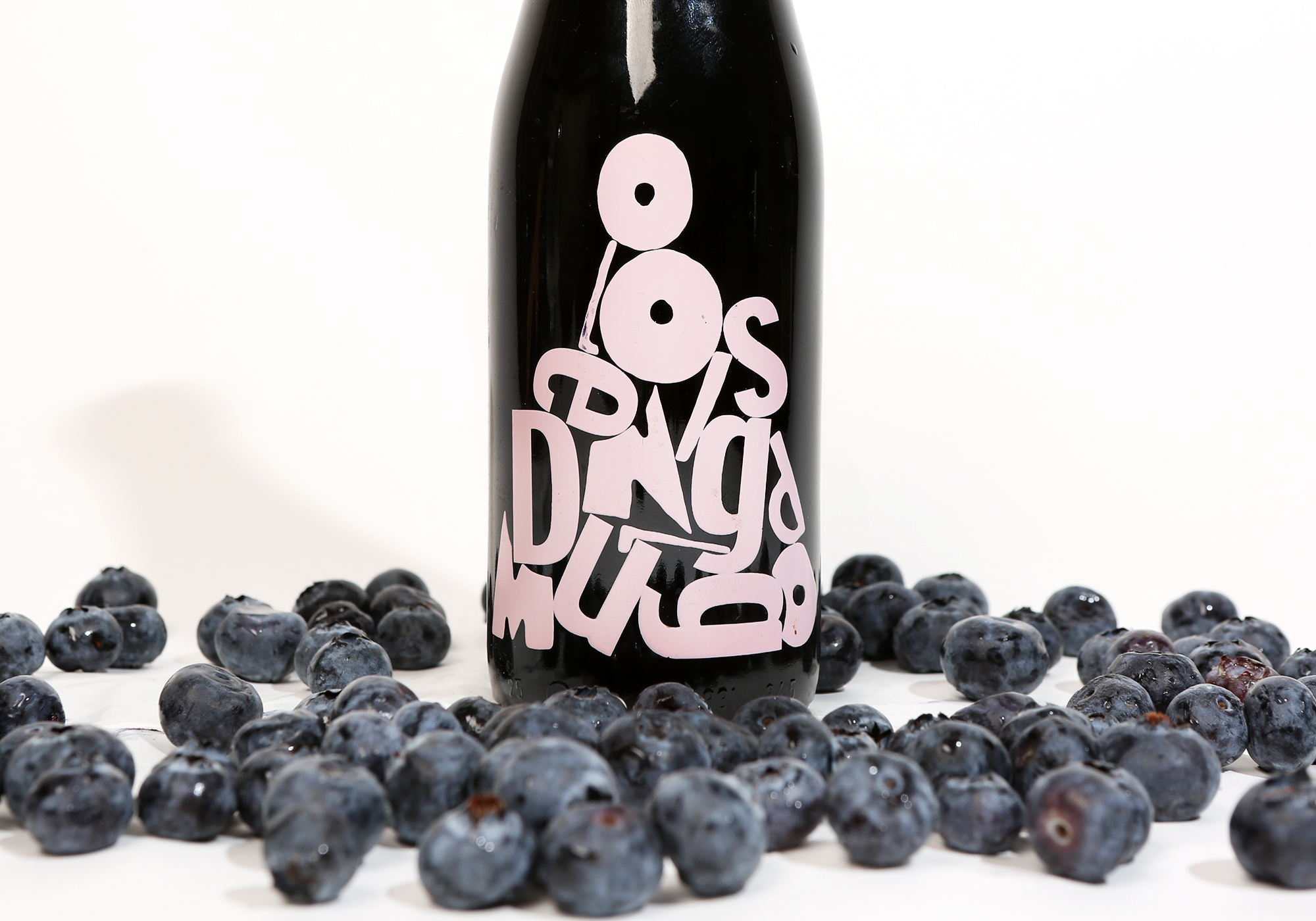 As a contract brewery, Omnipollo has had the opportunity to experiment with their offerings. Fentie and Grandin have walked a fine line between a pure art project and a straightforward brewery. The art direction is stunning; Fentie's beer provides a delicious canvas for Grandin to display his skill in design.
"We love contract brewing and feel that our journey would have been highly unlikely without it," Fentie affirms. "We've become better brewers because of it. The biggest challenge is probably to make a living of it. It's a high volume, low margin gig. Controlling the production process is also a challenge and the reason we're opening our own brewery this year to brew our most sensitive beers with a higher degree of control."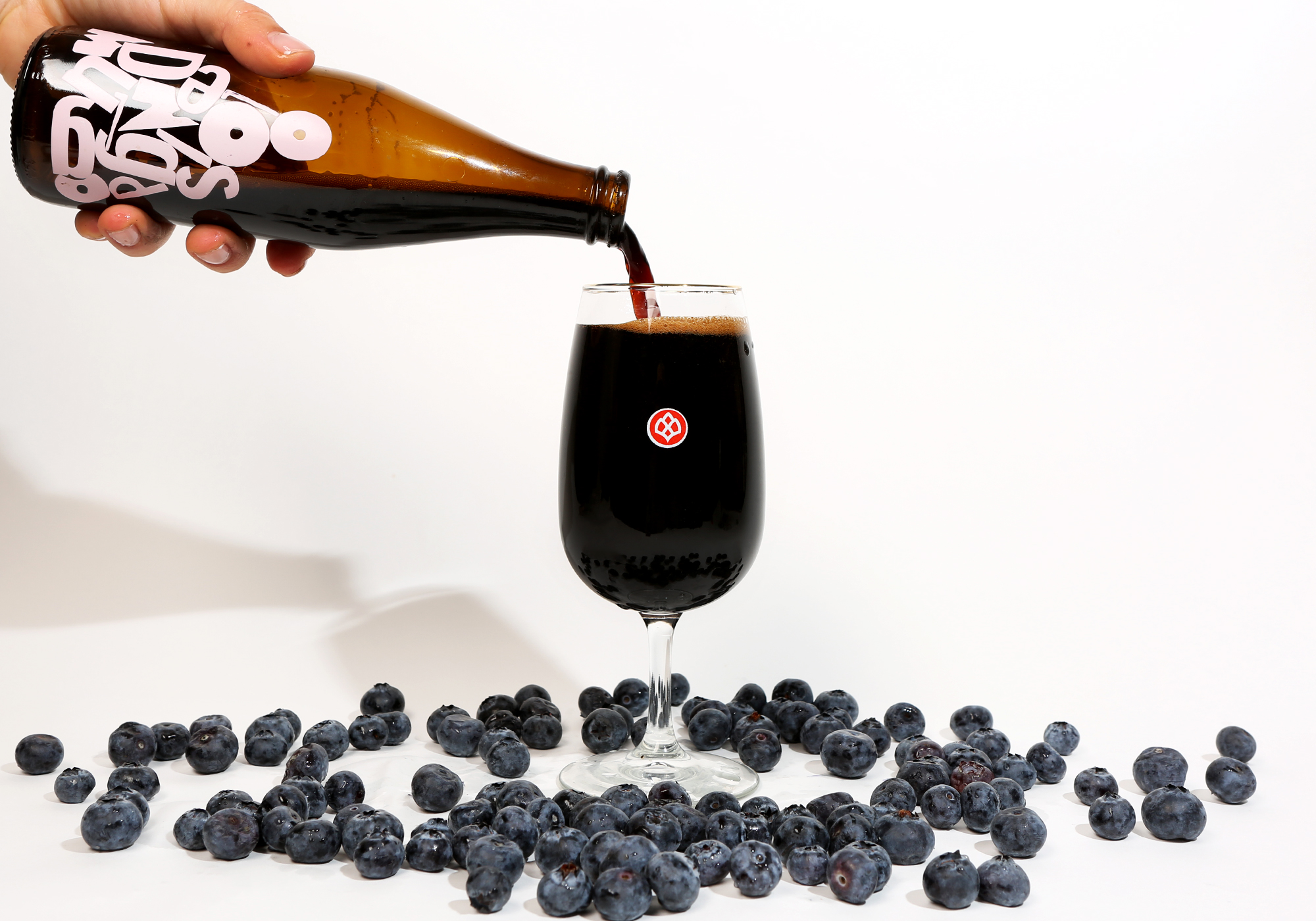 Amalgam in particular is a great example of Grandin's prowess. The text-based label is eye-catching and intriguing.
"Working with breweries all over the planet and with different printers, materials, limitations, and possibilities is challenging but exciting," explains Grandin. "It has inspired me to create a sort of fluid visual universe for Omnipollo with an emphasis on a certain vibe rather than designing a rigid graphic house style."
With Anagram in particular, Grandin paid homage to the production brewery while incorporating Omnipollo's own flavor.
"The chubby bottle is Dugges's standard bottle and I wanted to create something that was clearly their's but with an injection of our DNA," Grandin continues. "The silkscreen printed shapes are the letters from the Omnipollo and the Dugges logos taken apart and put back together without any sense. The jumbled letterforms is a simple visual interpretation of the concept of an anagram."
Omnipollo has released plenty of beers with strange flavor combinations. Cherry Maple Pancake Lassi Gose or Ice Creamy White Chocolate Triple Peach Triple IPA spring to mind. So, a blueberry cheesecake pastry stout isn't even all that bonkers in the grand scheme of things.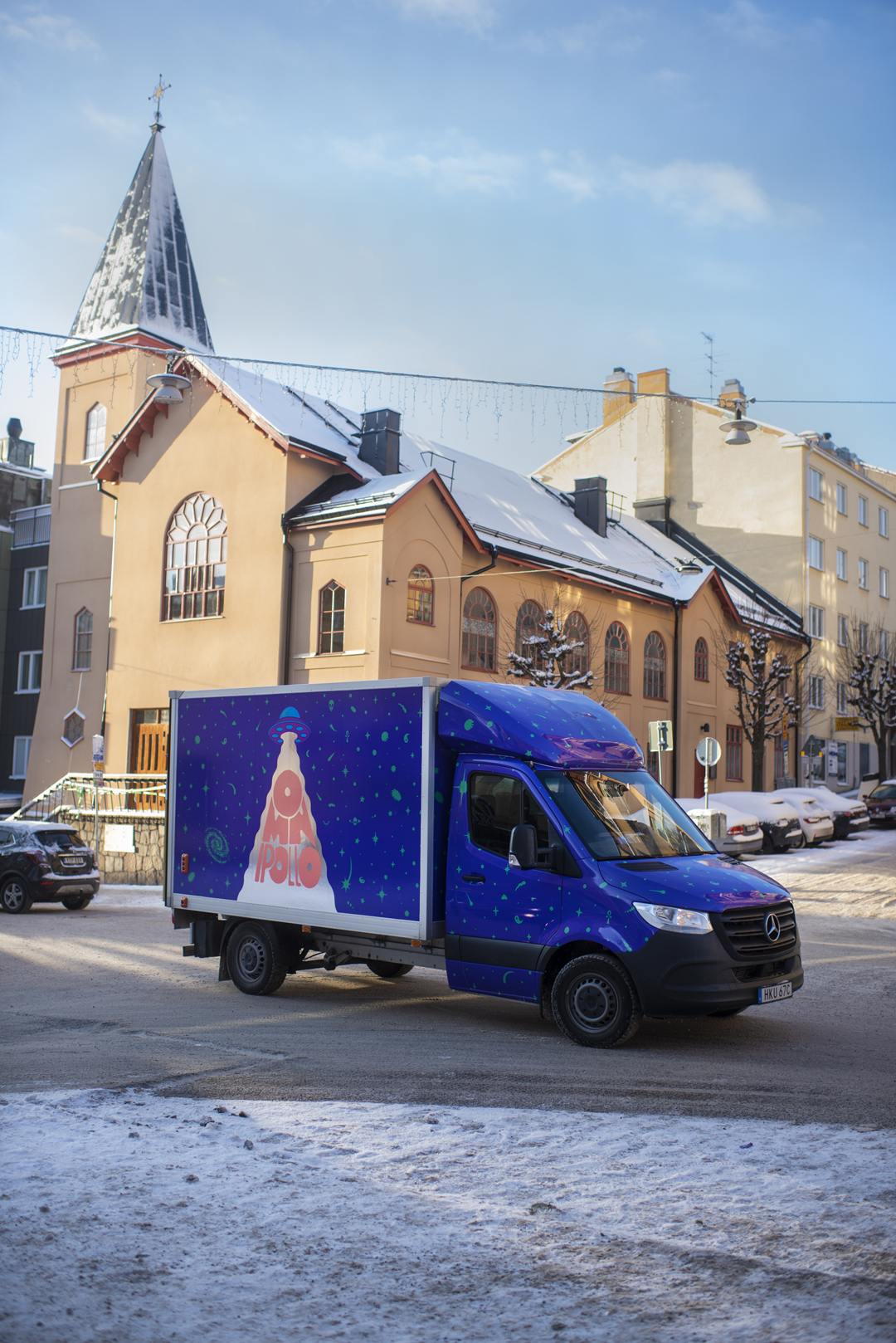 Many of Omnipollo's releases are one-offs. Grandin and Fentie fully embrace the nomadic lifestyle by popping around, brewing mind-blending beers, and then moving on to the next one. However, Grandin did share that they were going to be doing some settling down. "We are right in the middle of the process of setting up our own brewery in an old church building here in Stockholm," he shared with Hop Culture. That doesn't mean Grandin and Fentie's creativity will diminish at all, there might simply be a bit more regularity with their releases.
But that was the constant of Anagram, an annual release between two brewery friends. It was only a week ago that Omnipollo announced the return of the yearly tradition for 2021.
So, how does a five-year-old blueberry cheesecake pastry stout taste?
What Omnipollo x Dugges Anagram is like: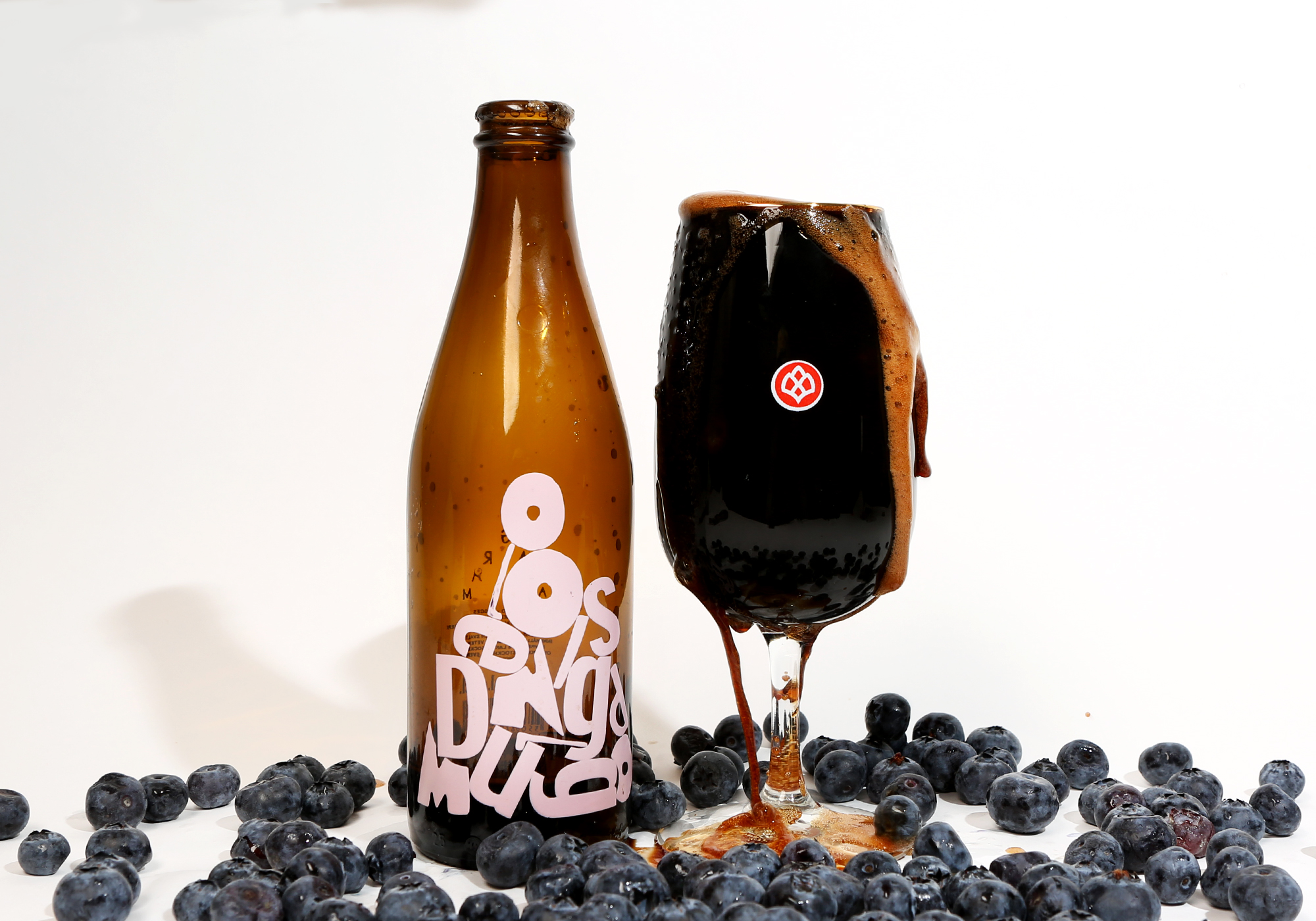 Pours a rich, syrupy motor oil brown with a thin, caramel head.
Smells like a strong chocolate stout with just the subtlest hint of blueberries. There's also a creaminess in the aroma–kind of like fresh blueberry pancakes.
The first sip is a pure delight. There's prominent sweetness–characteristic of pastry stouts–but it's balanced.
The taste develops as it warms and the blueberry and chocolate flavors blend in beautiful ways.
There's just the smallest, pleasant touch of berry acidity. Plus, some notes of fig and berry jam become present.
The Bottom Line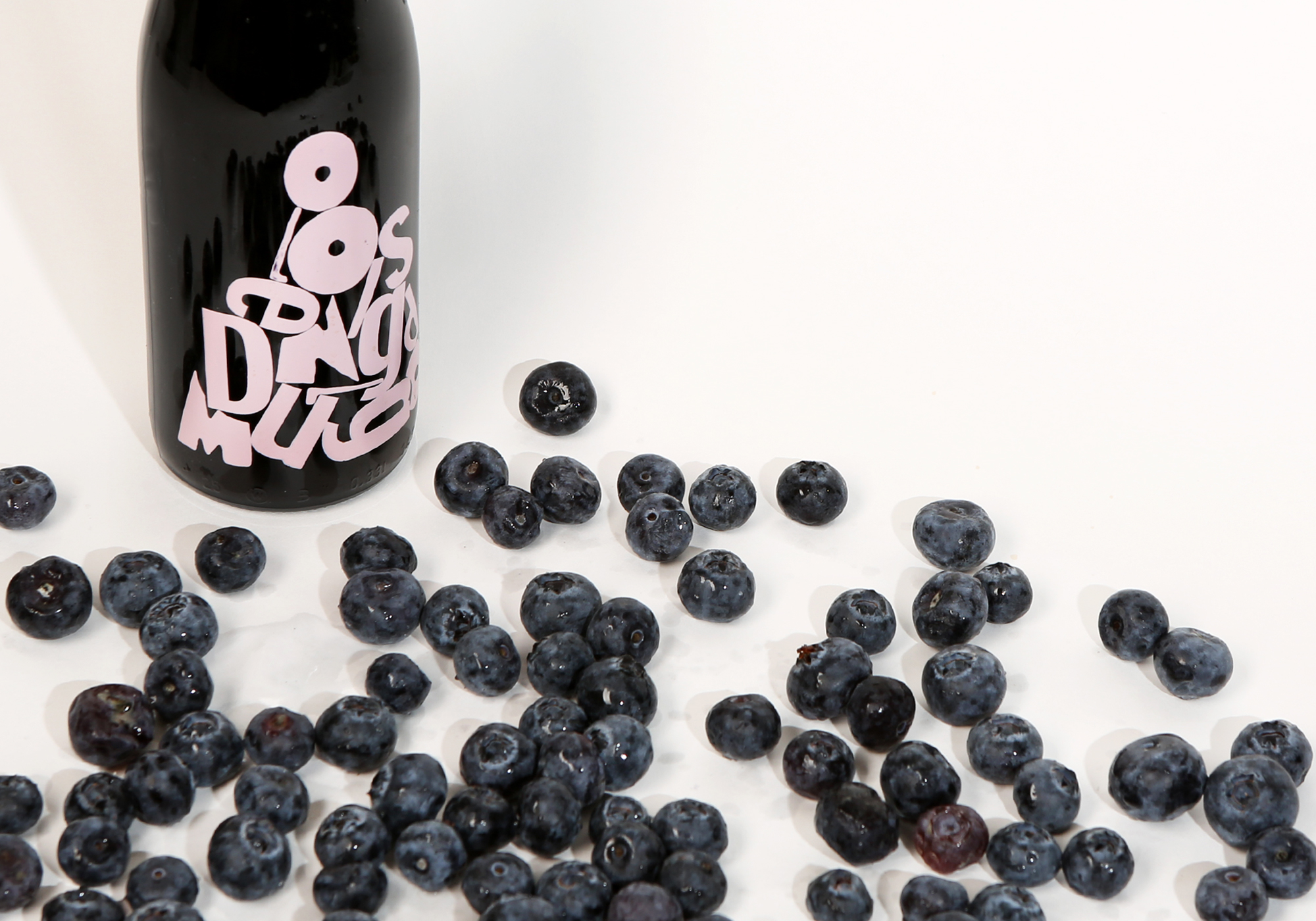 Omnipollo often goes for the shock and awe factor in its offerings. Upon first glance, a blueberry cheesecake pastry stout featuring "blueberries and aromas" sounds like it'll be overwhelming at best, undrinkable at worst. But this is genuinely one of the best examples of a pastry stout that we've come across. Even after several years, the flavors are measured, even, and balanced.
While Fentie recommends "drinking all our beers fresh," he admitted that he's sampled a few aged Anagarams. "The beer integrates with aging and becomes more chocolate forward," he shares. "I also feel that the blueberries go from a brighter character to a dried blueberry character."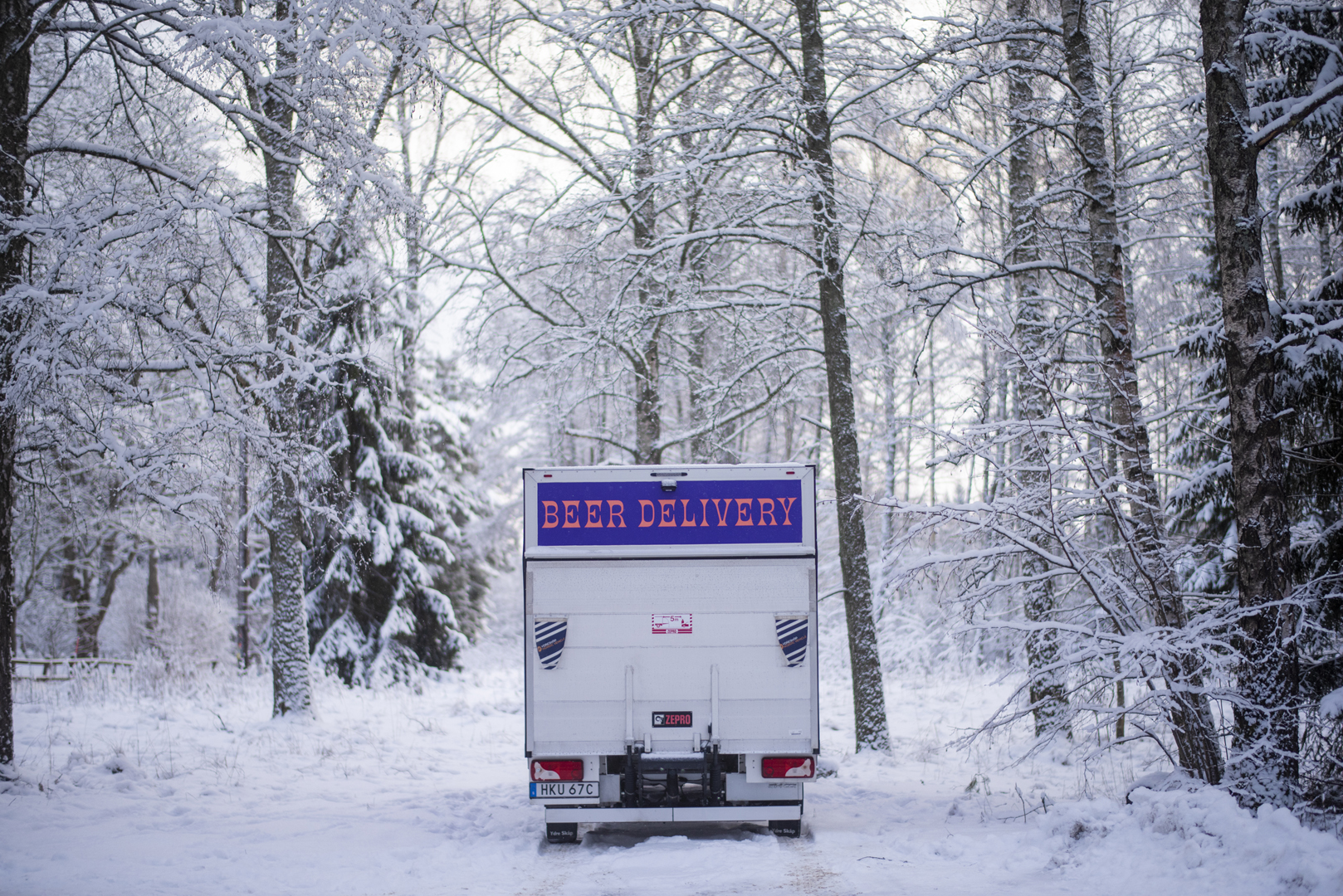 It's certainly a sweeter beer so if you crave bitter baker's chocolate, this might not be for you. But, if you're tired of sickly sweet dessert sours and stouts, this is a lovely change of pace. Anagram is yet another example of Omnipollo's ability to craft artful, provocative beers that still taste good.
Liked this article? Sign up for our newsletter to get the best craft beer writing on the web delivered straight to your inbox.