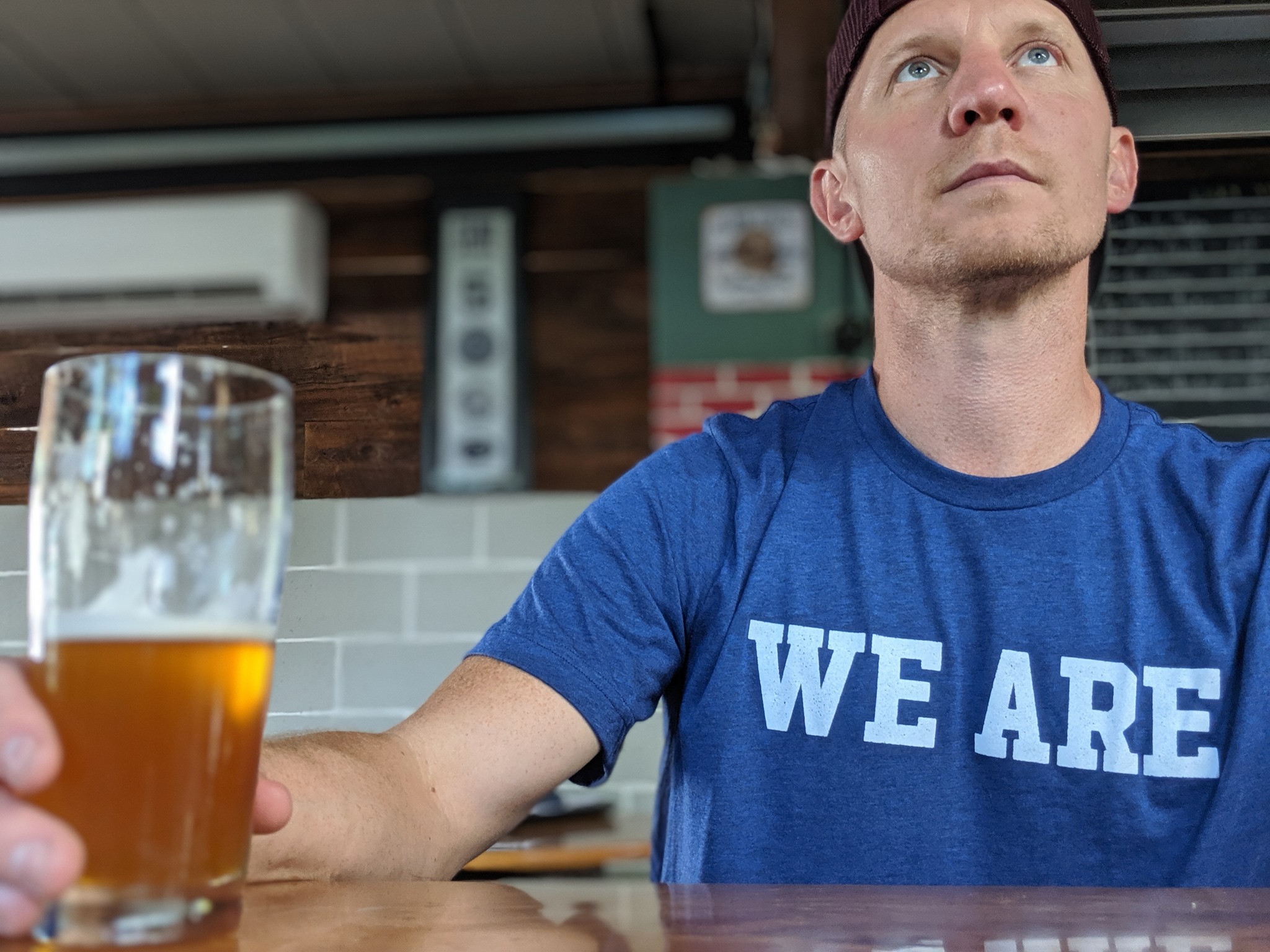 In anticipation of our Pittsburgh festival, Juicy Brews Valentine's Day, we reached out to several local brewers to get their thoughts on what a perfect day in the 'Burgh would look like. Whether you're looking for a top-notch music venue for a post-fest show or you need something to nurse that hangover on the day after, you won't want to miss everything else that Pittsburgh has to offer. Rest assured, you can't go wrong with any of these suggestions.
Zach Rock's Day in Pittsburgh
We asked Zach Rock, a brewery rep at Grist House, to share his favorite spots in Pittsburgh. He's sending us to the kooky and colorful Randyland as well as or, The Whale for some hangover-curing chicken and waffles. Check out his choices below!
John A. Paradiso: Where would you send people for breakfast/lunch/dinner in Pittsburgh?
Zach Rock: For brunch, I like Smallman Galley. The strip's vibe on weekend mornings is unbeatable. Or you can sneak up to Pear and the Pickle in Troy Hill (Also, one of the best cappuccinos I've had in the city). This is an authentic Pittsburgh neighborhood. Likely to spot a parking chair. Dinner for me is often at Umami in Lawrenceville. Great spot all through the night and sushi until 2 AM. Gaucho is ridiculously flavorful if Argentinian sounds good to you, and Morcilla is amazing, as well.
JP: Any must-see attractions?
ZR: Randyland. The man and place can only be experienced. I strongly urge you to strike up a convo with Randy. And have storage on your phone for the number of pictures he wants to take of your party.
JP: Who's got the best coffee?
ZR: Caffe d'Amore on Butler in Upper Lawrenceville. I normally stop there when I have time for a pour-over. Allegheny Coffee & Tea Exchange and Espresso a Mano have great stuff, too.
JP: Where would you grab a drink on any given night?
ZR: Independent Brewing Company and Hidden Harbor meet all my needs. But I always find myself at Cinderlands, Grist House, Dancing Gnome, and 11th Hour.
JP: Best concert venue?
ZR: Mr. Smalls and the record store nearby.
JP: What's something that's considered a tourist trap but is actually worth going to?
ZR: I like the Incline. I know, it's the epitome of a tourist trap in this city. But the views are great and the history of it interests me. It really is iconic.
JP: Favorite hangover food in PGH?
ZR: Fried chicken and bubble waffles at or, The Whale Downtown.
JP: What's your soundtrack look like for all of this?
ZR: It's a lot of Rainbow Kitten Surprise: "Cocaine Jesus," "Fever Pitch," "It's Called: Freefall." Paired with four on the floor folk.
Liked this article? Sign up for our newsletter to get the best craft beer writing on the web delivered straight to your inbox.