Photography by Buzzy Torek
Photography by Buzzy Torek
Photography by Buzzy Torek
Photography by Buzzy Torek
Photography by Buzzy Torek
Every year, I make predictions about the future of the beer industry, and I'm usually wrong. In 2018, I called 2019 The Year of the Lager. Is it gonna happen? Maybe not. And I don't think the Sour IPA will die, either.
For years, I've also been calling Pittsburgh the sleeper hit of the country. Only this time, I'm actually right.
Last Saturday, the Hop Culture team threw Juicy Brews Late Night at the new Cinderlands Warehouse in Pittsburgh's Strip District, and the city's amenities were on full display. Just look at our team's itinerary.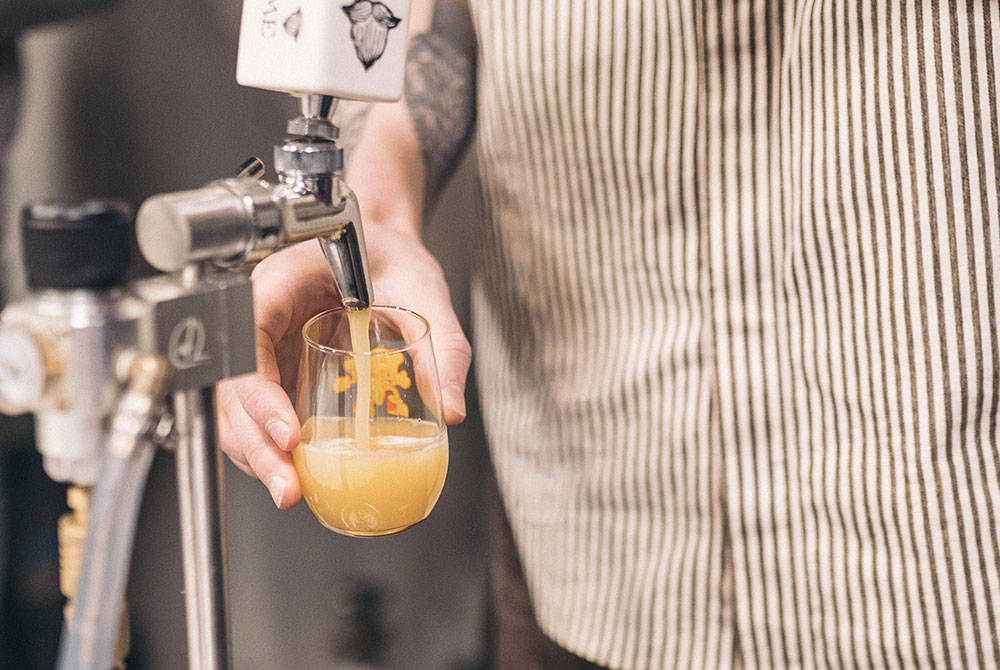 On Thursday night, we had dinner at Apteka, a vegan Eastern European joint with cocktails that rival anything you'd find in New York, and at half the price. After that, we went to Lorelei, a lager hall that employs James Beard award semi-finalist Jamilka Borges (the city has 7 nominations in five categories). On Friday, we drank silly amounts of espresso at De Fer and beer at Gooski's, perhaps the greatest dive bar in America. Saturday was the festival itself. It was held at Cinderlands' new brewery in the Strip District, only a few blocks from Pittsburgh's Uber Headquarters. For all three meals that day, plus dessert, we snagged food at DiAnoia's Eatery, an Italian bar across the street. On Sunday, we brunched at Bitter Ends Luncheonette, home to another James Beard award semi-finalist.
We throw events in "cool" cities like Boston, San Diego, and New York, but Pittsburgh has a neighborly charm that we love. And finally, we're not the only ones to realize it.
People traveled from half a dozen states for Late Night, and most of the breweries we invited said yes without hesitation. Calusa came from Sarasota, Florida. Wander flew in from Bellingham, Washington. And Hudson Valley, the brewery behind the rise of the Sour IPA, made the trip all the way from Beacon, New York.
The event wouldn't have been possible without the Pittsburgh community, which has supported us since day one. And the breweries who made the trip to party with us. As always, we're especially appreciative of support from local breweries like Dancing Gnome, Grist House, and Hitchhiker. The newest brewery to Pittsburgh's roster — and our host for the weekend — was Cinderlands Beer Co. I don't think it's a stretch to say that their new brewery is the final nail in the coffin of any Steel City haters.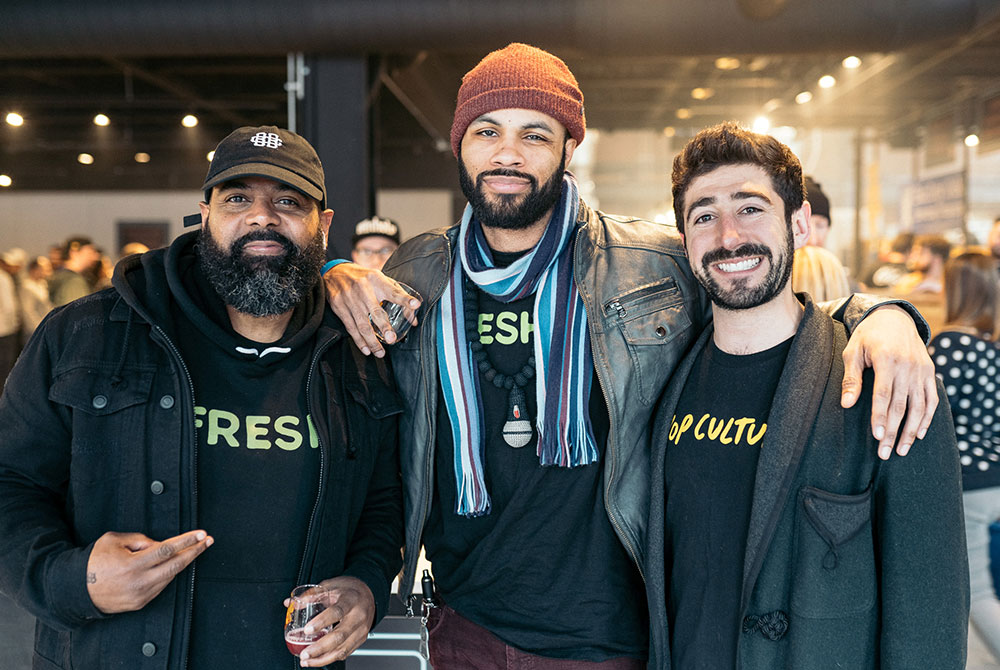 Romulus Pizza, Baby Loves Tacos, and Cinderlands Beer Co. kept everyone fed, and Revival Printing gave out free shirts. Fort Pitt Capital offers the best financial services in Pittsburgh — they paid me to say that, but it's true. Our volunteers rocked. Giant Eagle makes an absolutely delicious cake.
I'd be remiss if I didn't call out each attending brewery by name, so here goes:
Burley Oak Brewing Company
Calusa Brewing
Cinderlands Beer Co.
Dancing Gnome Beer
Dewey Beer Company
Eleventh Hour Brewing Co.
Grist House
Hacienda Beer Co.
Hitchhiker Brewing
Hop Butcher for the World
Hudson Valley Brewery
Levante Brewing
Lost Tavern Brewing
Narrow Gauge Brewing Company
Night Shift Brewing
Rockwell Beer Company
Solemn Oath Brewery
Wander Brewing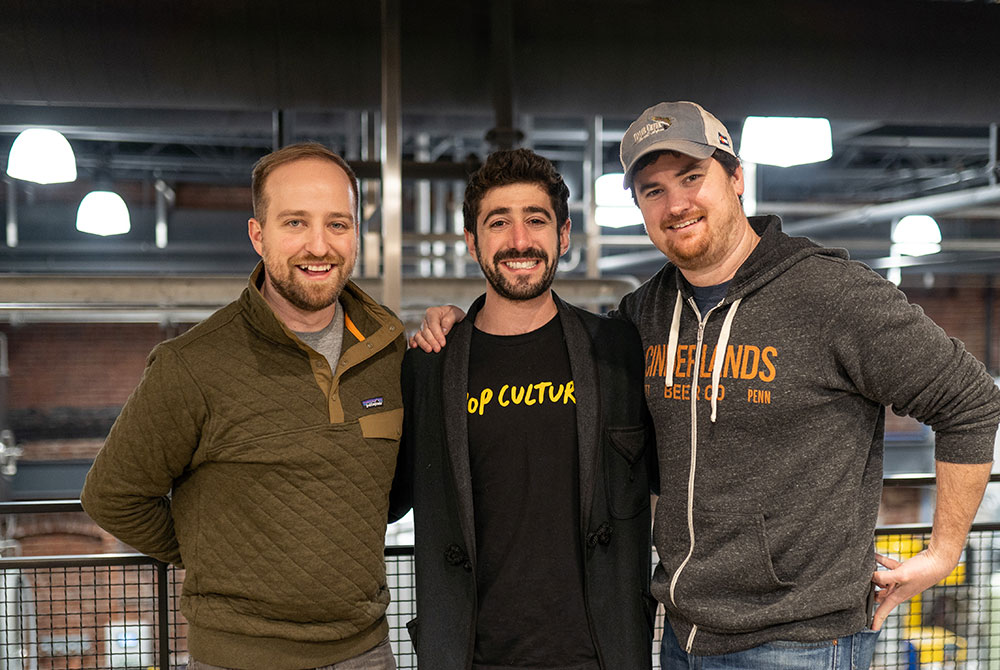 There are few things more majestic than driving through the Fort Pitt Tunnel and seeing the city skyline in front of me, and I'm already looking forward to our next trip to the 'Burgh.
Until next time,
Kenny Gould, Founder, Hop Culture
Liked this article? Sign up for our newsletter to get the best craft beer writing on the web delivered straight to your inbox.