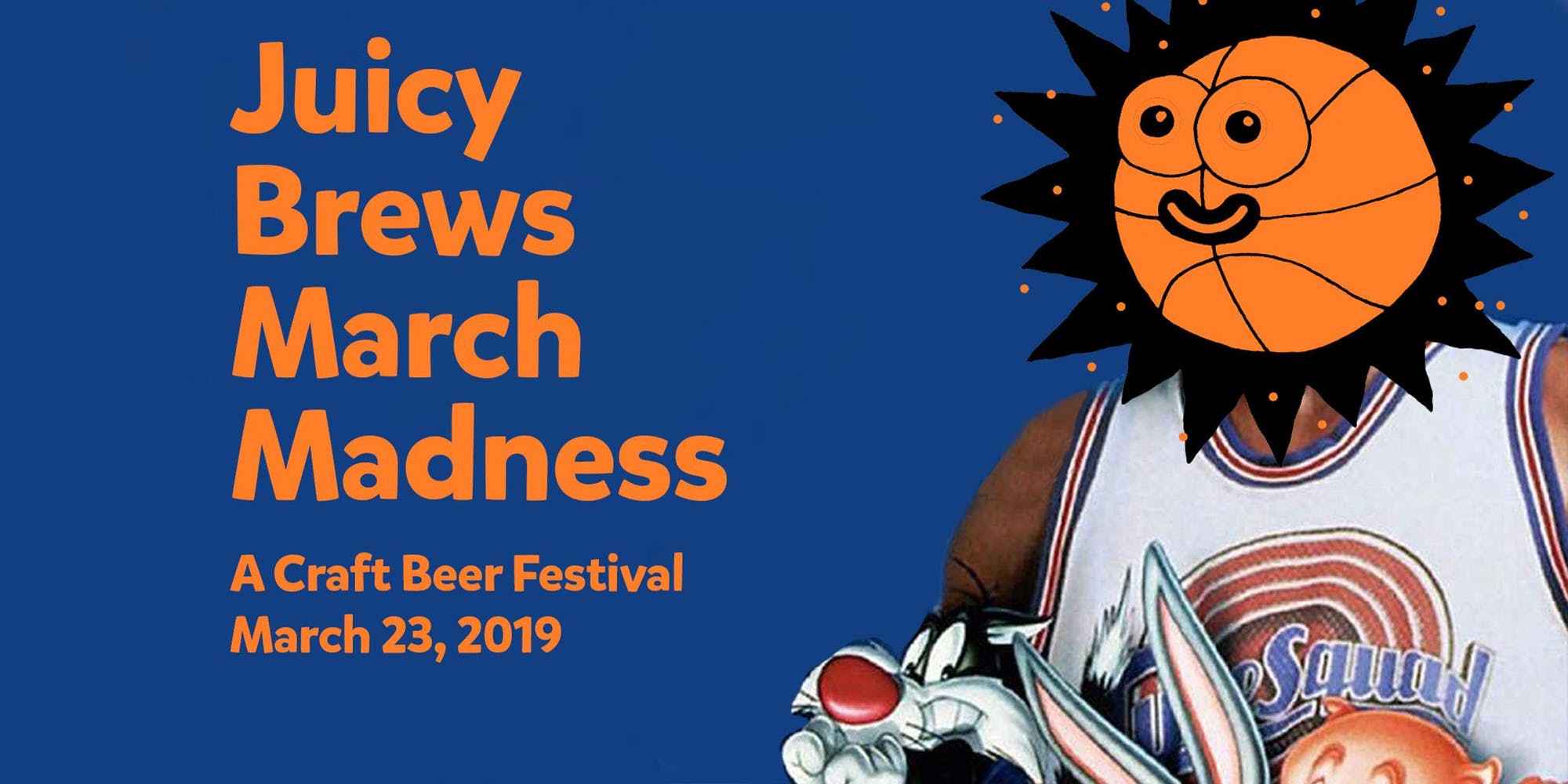 Editor's Note:
Tickets for the Juicy Brews March Madness beer festival go on sale on 1/30 at noon EST. Find tickets here.
When I was in the fifth grade, my family moved to Charlotte, North Carolina, where I spent a couple formative years. I liked Charlotte. It was sunny. Clean. But there wasn't much going on. The most fun I had was watching the Bobcats (RIP) and going to Bojangles with my friends. I wasn't particularly upset when, during my junior year of college, my parents moved to Arizona.
Flash forward a couple years, and the Queen City has been reborn. New stores, restaurants, and breweries. The city now boasts 24 breweries within a 5-mile radius of downtown, all connected by a brand new light rail that makes public transportation a breeze.
I can't remember where I first met Resident Culture co-founder Phillip McLamb, but I remember being excited because he brought news of home. We quickly became friends. I didn't learn until later that he not only went to UNC, but played basketball there.
Even though I went to Duke, we kept in touch. Last June, Resident Culture came to our event at Triple Crossing Brewing in Richmond, Virginia, and we started talking about using their brewery for a venue. I was excited to see how the city had changed.
Originally, we scheduled the festival for March 16th — St. Patrick's Day — which we thought might give people an alternative to bar crawls and green beer. However, Phillip suggested we bump to the next weekend — the first weekend of March Madness. We'd done a Halloween festival, and another that channeled a 1980s Apres-Ski party, but what about a basketball-themed event?
The Hop Culture and Resident Culture teams came up with Juicy Brews March Madness, an intimate, basketball-themed craft beer festival at the Resident Culture Brewery. The fest will take place on March 23rd from 12-4 PM. We put together one of the best brewery lists in the country, and we'll be showing the day's games on inflatable screens. I can guarantee that no one is more excited than me to wear my Nolan Smith jersey, drink fantastic beer, and make fun of Phillip and his alma mater. If anyone would like, you're welcome to wear your own jersey and make fun of me.
I always say this, but we can't wait to celebrate craft beer culture in a new city, and I'm hoping this is our best event yet. Duke all the way, baby. Reach out with your bracket at updates@hopculture.com.
Brewery List
Ancillary Fermentation
Barreled Souls Brewing Company
Bond Brothers Beer Company
Brewery Bhavana
Burley Oak Brewing Company
Charles Towne Fermentory
Commonwealth Brewing Company
Dancing Gnome Beer
Deciduous Brewing Co.
Dssolvr
Foam Brewers
Forest & Main Brewing Company
Fonta Flora Brewery
HopFly Brewing Company
Kings Brewing Company
Our Mutual Friend Brewery
Outer Range Brewing Co.
Resident Culture Brewing Company
Shacksbury
Southern Grist Brewing Co
Triple Crossing Beer
Trophy Brewing Company
Zillicoah Beer Company
Liked this article? Sign up for our newsletter to get the best craft beer writing on the web delivered straight to your inbox.