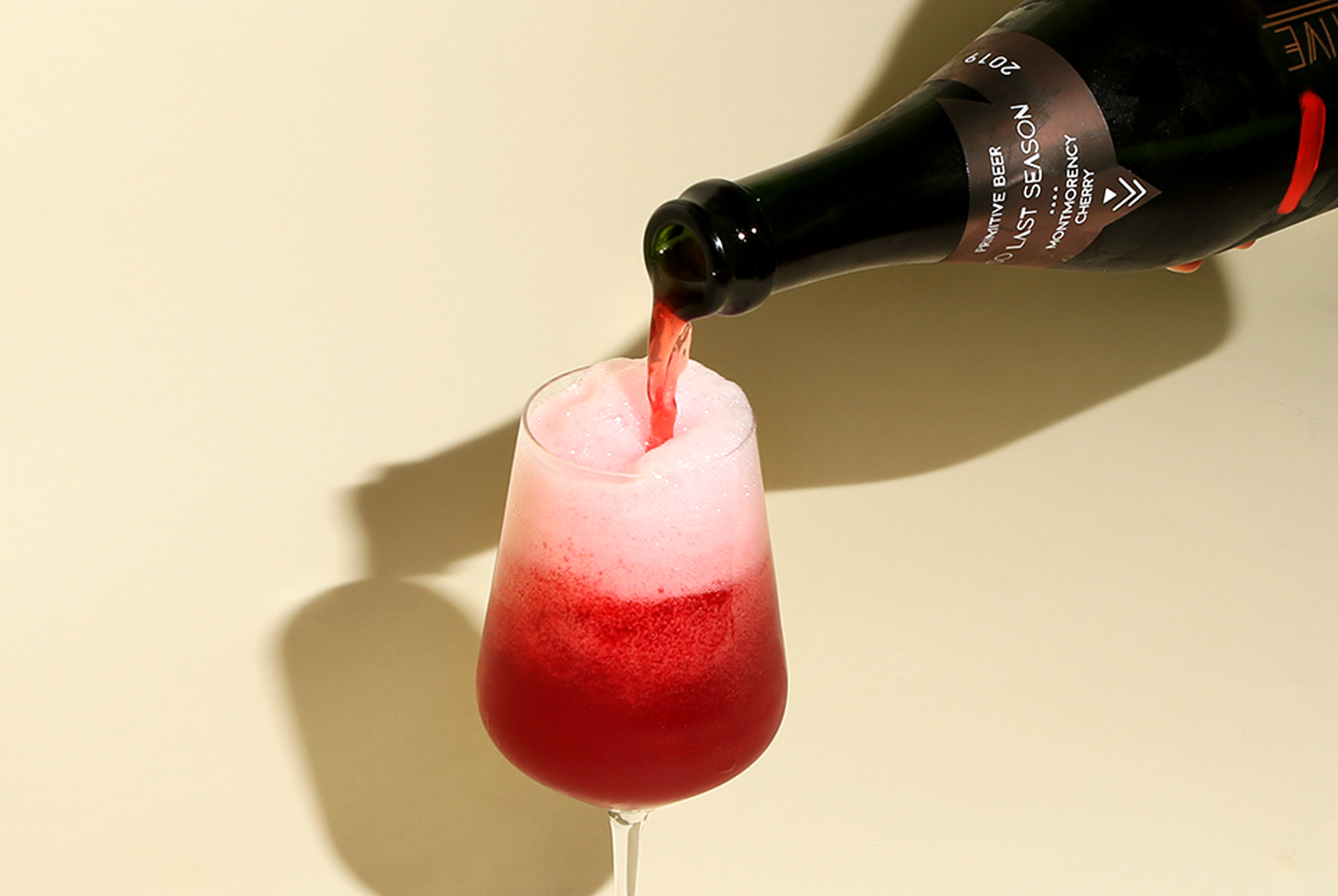 Photography by John A. Paradiso
Believe it or not, my weekdays are pretty sober. I save any beers that have been shipped to Hop Culture HQ or those that I've sought out locally for the weekend. Most of the time these weekend beverages are good. In fact many are great. But, of the several beers sampled this weekend, the offerings from Primitive Beer in Longmont, Colorado, occupied their own class. So much so, in fact, that I postponed my entire schedule to write a Primitive Beer review.
When it comes to sour beer, Colorado seems to be America's expert. Breweries like Casey, Crooked Stave, and Black Project set the national standard for stellar sour ales.
Just like those breweries, Primitive makes beer using a method called spontaneous fermentation, which results in a unique, nuanced, and complex product. They also blend products to get just the right flavors.
Primitive was founded in 2017 by husband-and-wife team Brandon and Lisa Boldt. When Lisa isn't working at Primitive, she's the taproom manager at Odd13 Brewing. Brandon's full-time position is Head of Blending, Special Projects, & Barrel Aging at 4 Noses Brewing.
What Is Primitive Beer?
Primitive Beer is Colorado's first exclusively spontaneous, barrel-fermented beer blendery.
Put more simply, Brandon and Lisa make really good sour beer, with offerings inspired by Belgian lambic tradition.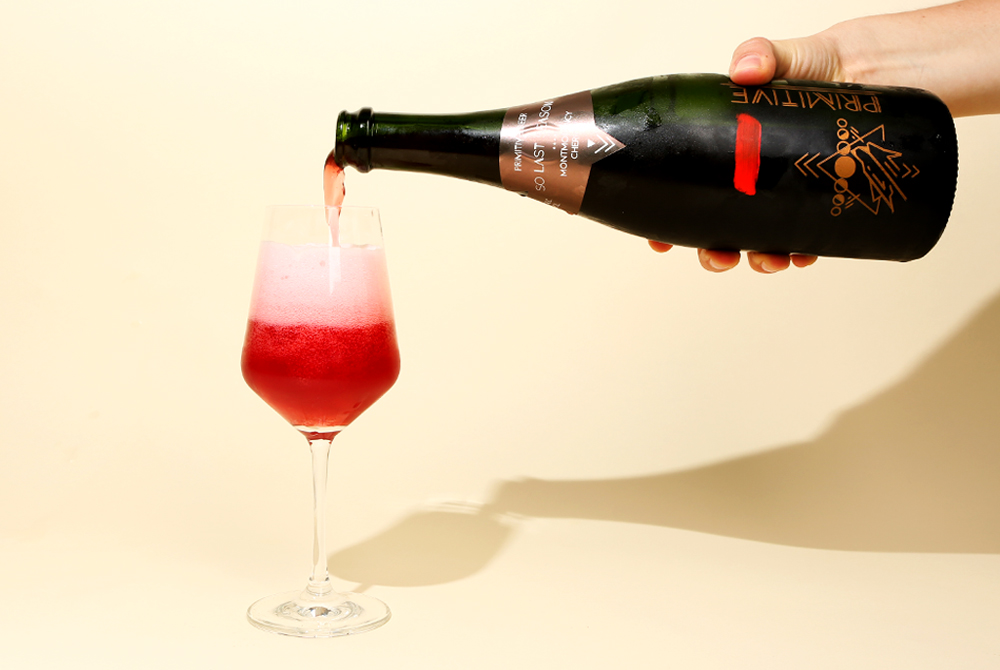 Each Primitive beer originates from the same recipe of turbid mashed malted barley (60%) and raw wheat (40%), grown in the eastern plains of Colorado. The Boldts also use Willamette hops cultivated in Colorado's Roaring Fork Valley.
However, although Primitive beers share similar ingredients, the final product is incredibly variable in color, aroma, and taste. These beers are enigmatic and evolving, with qualities that develop over time.
Because of the style of beer and the way it's packaged, most Primitive products can be cellared for years to come. The exception to this is Primitive's boxed beer. More on that later.
What's So Special About Primitive?
Before I talk about tasting Primitive's beer, I need to mention the packaging. Each product comes in a 750ml green bottle sealed with both cap and cork. The logo is done in gold. A painted slash on the front of each bottle indicates the fruit used in each beer.
The green bottle // gold logo // painted slash presentation set the expectation for an elegant drinking experience. And Primitive didn't disappoint.
The first beer I tried was So Last Season – Montmorency (note: Montmorency is a type of cherry). Montmorency and Balaton are my favorite cherries in beer, so I had high hopes. The color was a deep red and the beer was light and refreshing, allowing that stunning Montmorency flavor to take center stage.
My fiancé described this as one of the best beers she's ever had and I agree. It's simply a master course in spontaneous fermentation and you can quote me on that.
We also tried Maximum Hijinks – Montmorency. Despite sharing the same ingredients as the first beer, it offered a completely different drinking experience. It was highly effervescent with a smoky cherry flavor, perhaps more akin to brûléed grapefruit than cherry.
This variability points to Primitive's skill, as well as one of the reasons I think they're amongst the best breweries in the country. How do you use the same four ingredients to make two different products that look, smell, and taste wildly different? With a lot of talent, that's how.
They say a picture is worth a thousand words. Juxtaposing these two beers says more about Primitive's ability to coax nuance from their beers than I could with a whole chapter.
What's Boxed Beer?
At this point, it'd be fair to talk about Primitive Beer's boxed offerings. That's right — the brewery offers 1.5- and 5-liter boxed beers, just like the boxed wine you drank in college. Similar to the brewery's bottled beers, the boxed offerings are spontaneously fermented and exquisitely crafted. But they're also meant to be taken to parties.
While the art of spontaneous fermentation dates back hundreds of years, Primitive puts a modern twist on the tradition by introducing a modern format. Forget cellaring — the colorful boxes beg to be opened and consumed right now. Like the Boldts themselves, these beers are pure fun.
What Beer Should You Try From Primitive?
Because each of Primitive's beers is spontaneously fermented, it's extraordinarily difficult to get the same beer twice. As a result, the Primitive menu is constantly changing and very few things stick around for long.
For this reason, if you see a bottle you might want to try, you should go ahead and get it. And yet, while all of the brewery's beers have their merits, we're big fans of their beers with Montmorency cherries (So Last Season – Montmorency being our favorite) as well as ShibbleShabble, a two-year-old spontaneous blend that won a Silver Medal at the Great American Beer Festival.
We recommend picking your favorite fruit and trying a beer that integrates it. And if you have any questions, the Boldts are always happy to steer you in the right direction.
Where To Buy Primitive Beer
Because both Brandon and Lisa have full-time jobs — and because the style of beer they make is so time and labor-intensive — you won't find Primitive in distribution.
However, there are still three ways to buy Primitive beer. One is to visit their barrel room in Longmont, Colorado, just across the street from Babettes Artisan Bread. Additionally, you could join their CSA. Last but not least — and this is what we recommend — if you live in CO, D.C., PA, FL, or AK, you can buy their beer online and have it shipped directly to your door.
Liked this article? Sign up for our newsletter to get the best craft beer writing on the web delivered straight to your inbox.