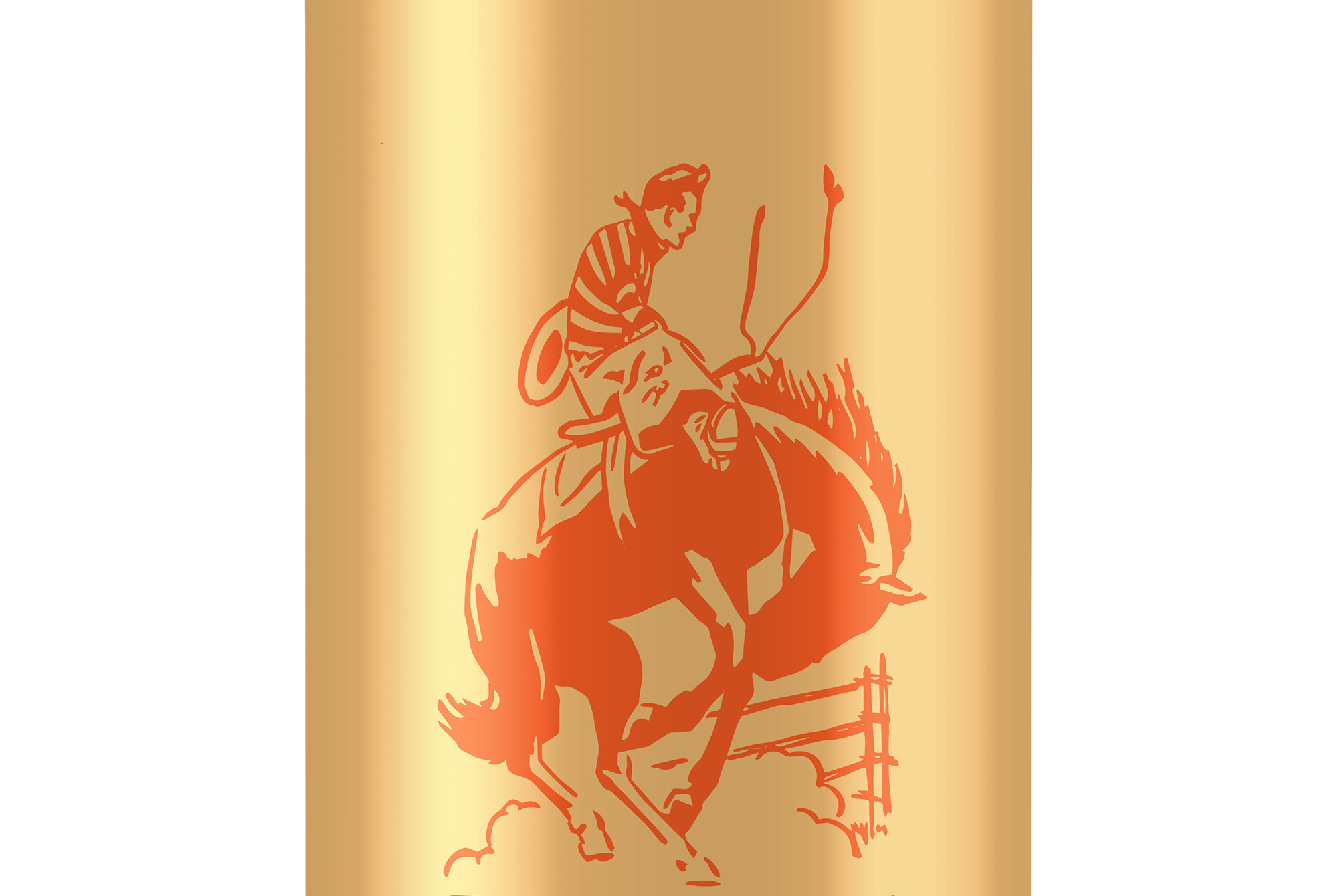 In early 2017, we heard about a gentleman from Upstate New York who was beginning an ambitious project. With "Resurrect Beer," designer PJ Engel is creating new branding and packaging for a defunct brewery from each state. The project is a fascinating lesson in history, design, and culture. Follow him at @pj_engel.
Soule Brewing in New Orleans, Louisiana, was in operation from 1867–88 under various family owners, beginning with Sabastian Soule. While researching some oddities for inspiration as beer can designs, I found two painful traditions and two vacation worthy places to visit in the Bayou State. (Maybe not everyone's idea of vacation destinations, but they are now on my list.)
Voodoo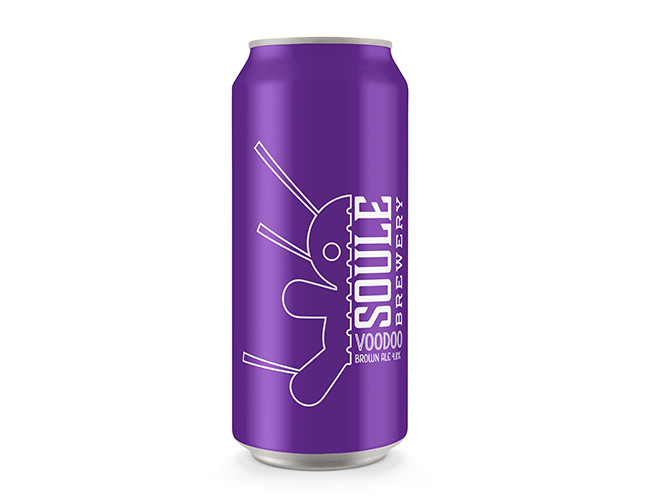 Style: Brown ale
ABV: 4.8 percent
Description: Even though it didn't involve voodoo directly, I've been fascinated by spiritual folkways ever since watching Indiana Jones and the Temple of Doom. Louisiana voodoo is the focus of today's design, namely the doll. The practice of placing pins into a humanoid figure has been traced back to England, where it was used to cause physical harm to a witch or to bewitch her. The Haitians and Louisiana practitioners have continued a similar practice with figurines that are now referred to as voodoo dolls. Nowadays they are a novelty sold to visitors.
Chompers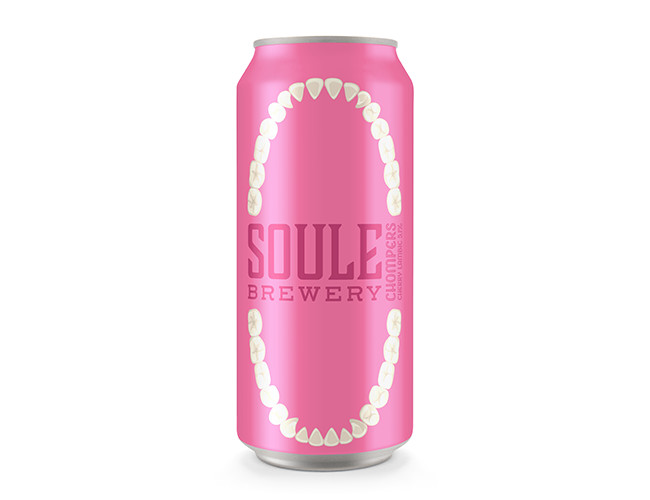 Style: Cherry lambic
ABV: 5.1 percent
Description: I stumbled upon a strange law in the Bayou State. If you were to pull a Mike Tyson and bite another person with your natural teeth, you can be charged with simple assault. However, if you decide to bite someone with false teeth or dentures, you can be charged with aggravated assault. I couldn't find any bylaws related to dentures that are left embedded in the victim, but that's where my brain went to next. If you're wearing false fangs on Halloween, I assume you'd fall under aggravated assault. Tell your kids!
M.O.D.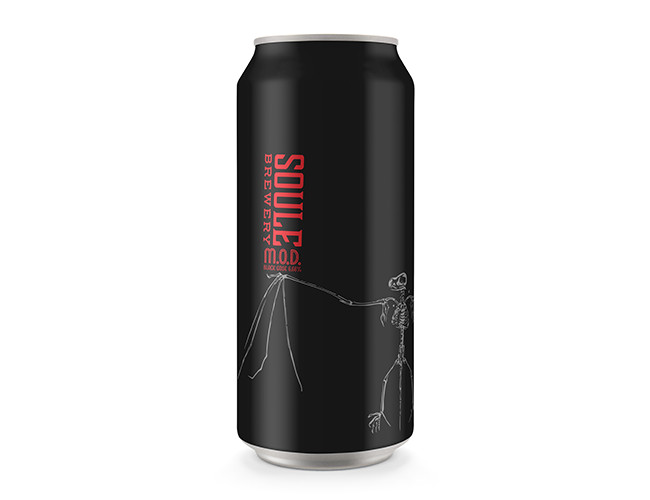 Style: Black gose
ABV: 6.66 percent
Description: Not to be confused with mods and rockers, today's design is a collaboration beer between Soule and the Museum of Death, which has a location in New Orleans. I'll be visiting this when I head to New Orleans; a night visit would be fitting. Among the offerings currently on display: body bags, coffins, skull collection, theater of death, antique mortician apparatuses, Manson family photos, crime and morgue photos, artwork and letters from famous murderers, car accident photos, cannibalism, and more morbid oddities. The museum gives fair warning of what you will see, and asks you to leave children and weak stomachs at home. As for the style of beer, I thought a black sour was fitting, and I've never seen one yet.
Angola Spurs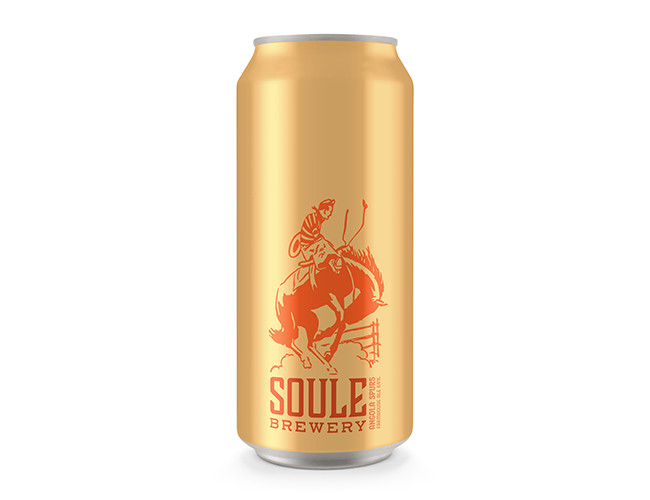 Style: Farmhouse ale
ABV: 6.4 percent
Description: Immersing oneself in a new or different lifestyle can be jarring or refreshing; the latter has been my experience when visiting a rodeo. Admittedly, I enjoy people watching as much as the events. The Louisiana State Penitentiary in Angola hosts a rodeo where inmates are the cowboys and the general public can attend. It began in 1965, with a small arena built by inmates. When it opened to the general public in 1967, patrons had to sit on apple crates or the hood of their cars to watch. As popularity grew, a 4,500 seat arena was built and professional operators were hired for safety and to develop true rodeo events. They even hire professional rodeo clowns for the safety of the inmates.
Next Week: Florida