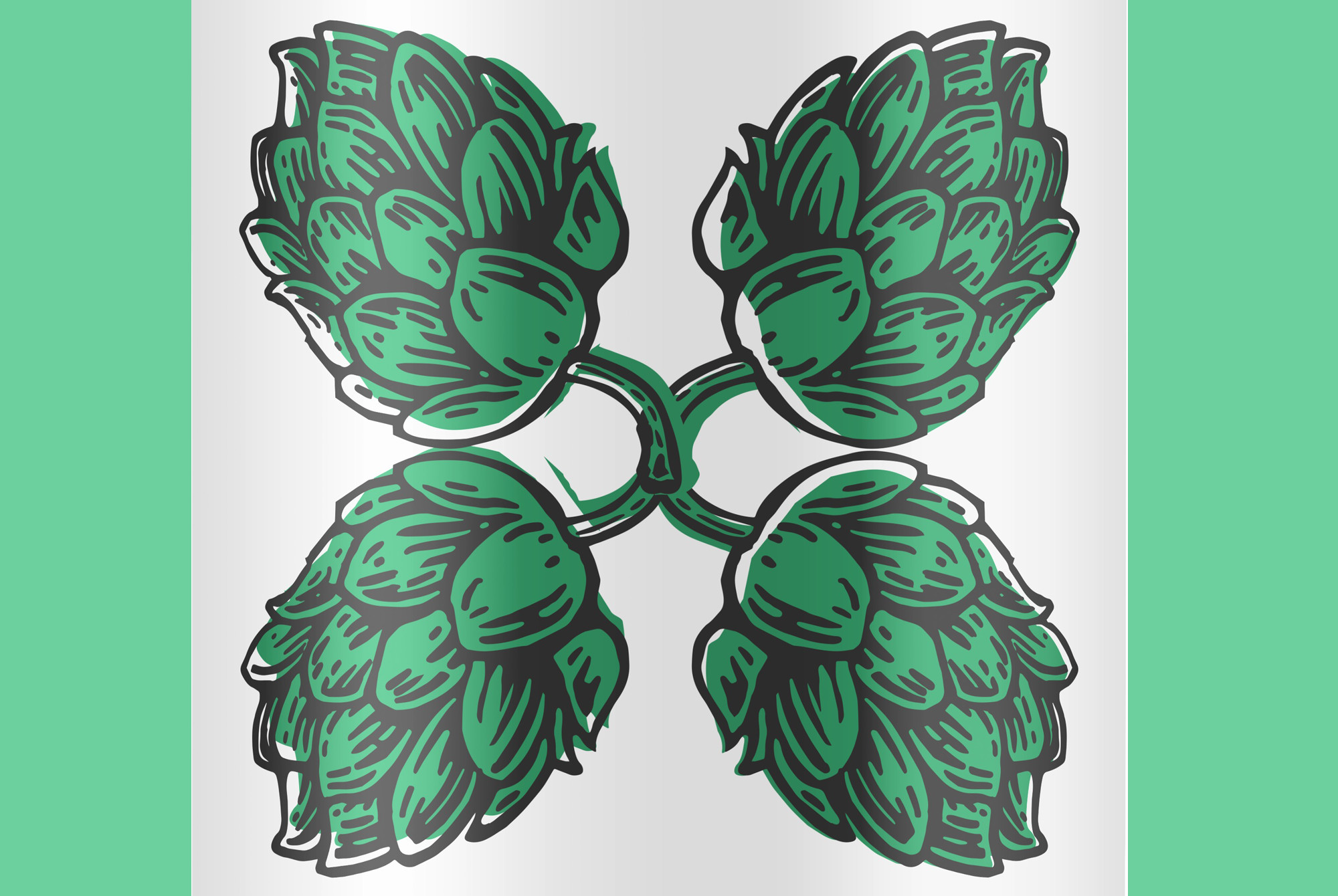 In early 2017, we heard about a gentleman from Upstate New York who was beginning an ambitious project. With "Resurrect Beer," designer PJ Engel is creating new branding and packaging for a defunct brewery from each state. The project is a fascinating lesson in history, design, and culture. Follow him at @pj_engel.
P.P. Beck Brewing was in operation from 1847–1863 in Wheeling, West Virginia. As with most 19th century breweries, little information has been preserved to learn about the brewery or its owners. Regardless, West Virginia had some interesting local history and attractions to reference. This is what P.P. Beck might have looked like had it survived until today.
The Ladies' Garland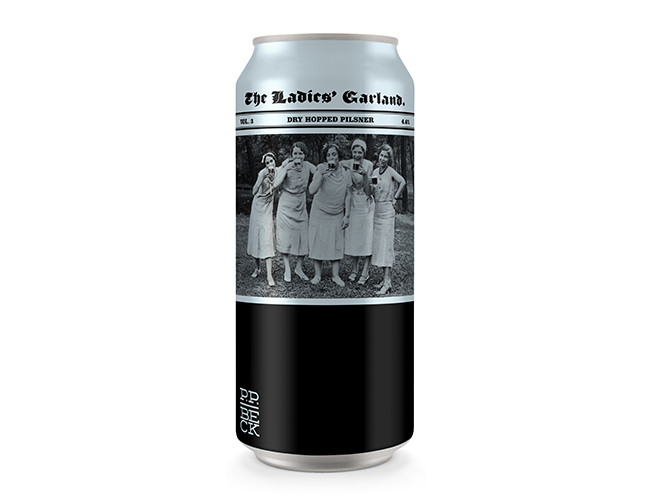 Style: Dry-hopped pilsner
ABV: 4.6 percent
Description: The women of West Virginia left their mark on feminism and history by publishing the first newspaper devoted to the interests of women. The Ladies' Garland was first published in 1824 based out of Harper's Ferry. It ran until 1828 for a total of 52 issues, copies of which can be found in the Library of Congress. The tagline was, "Literature, Instruction, Amusement, Female Biography, &c." It cost one dollar a year if paid in advance, or ten cents per issue if you wanted to kick the tires.
Dunk Wells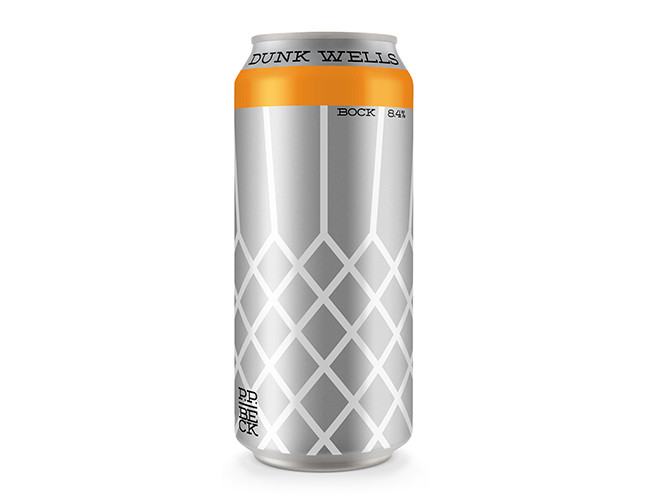 Style: Bock
ABV: 8.4 percent
Description: History was made on December 21st, 1984 when Georgeann Wells of West Virginia University became the first woman to dunk in a college basketball game. Playing against the University of Charleston, Wells received a full court pass and dunked with authority. The next time a dunk was recorded in a women's' college game was not until 1994, when Charlotte Smith of North Carolina threw down.
4Hop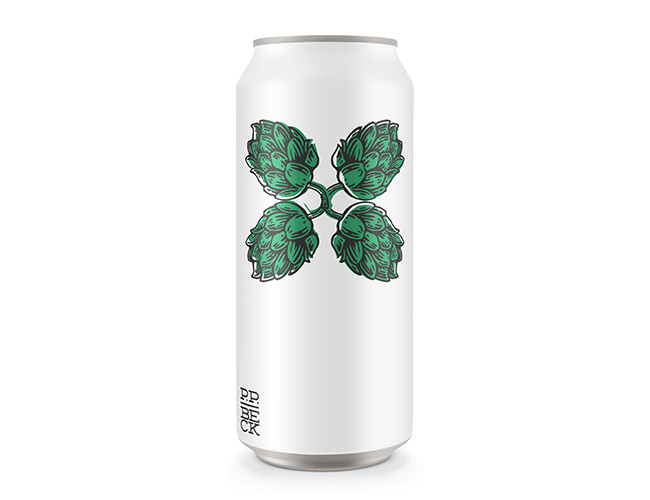 Style: IPA
ABV: 6.2 percent
Description: There are many beers with the name 4hop IPA, but this one is different. The youth organization 4H had its first camp in Jackson's Mill, West Virginia. With the rise of "farm to glass" marketing and locally grown purists, a beer that benefitted the ag community seemed natural. Plus I'm married to a former 4H'er. So this faux beer is a play on the four H's: four styles of hops are added four times during the boil before the same four hops are used to dry hop the beer. Oh and four percent of the profits are given to the 4H.
Ghost Sign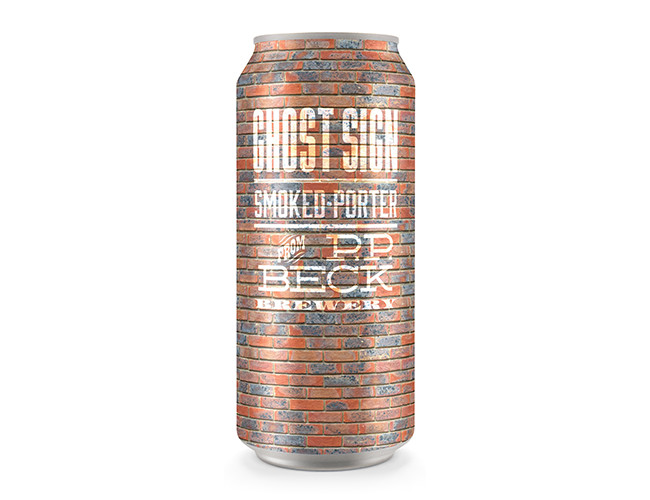 Style: Smoked porter
ABV: 8.2 percent
Description: Billboards are an eyesore. Vermont and Hawaii have banned them. For the rest of us, we have West Virginia and the Bloch Brothers to thank for these ad-monsters peppering our roadways. In 1908 the tobacco maker Bloch Brothers started to have their brand and tagline painted on barns, buildings, and anywhere else that would take money for the real estate. These ghost signs, many of which are still found across the U.S., have a special place in my heart. The vocation of being a sign painter has had a small resurrection itself recently.
Mystery Hole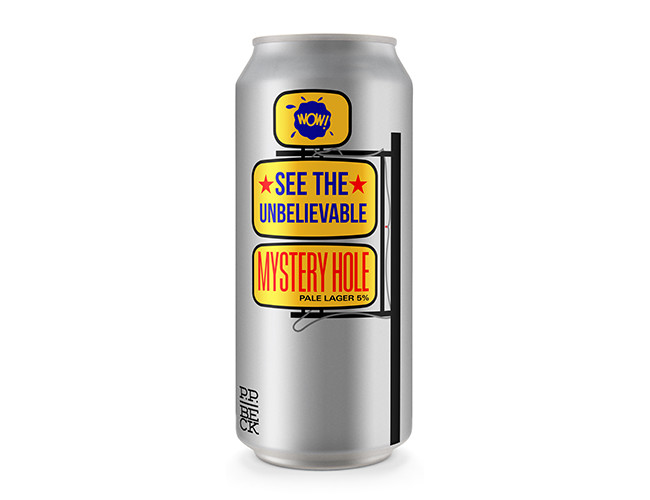 Style: Pale lager
ABV: 5 percent
Description: Much like the Cosmos Mystery Area in South Dakota, the Mystery Hole in West Virginia has an altered state of gravity for visitors to marvel at. After thinking of ghost signs for yesterday's design, I honed in on the advertisement for the Mystery Hole. It's a backlit, classic embossed plastic sign. Plus the name leads to questions and childish jokes. Clever naming for this roadside oddity.
Next week: Louisiana