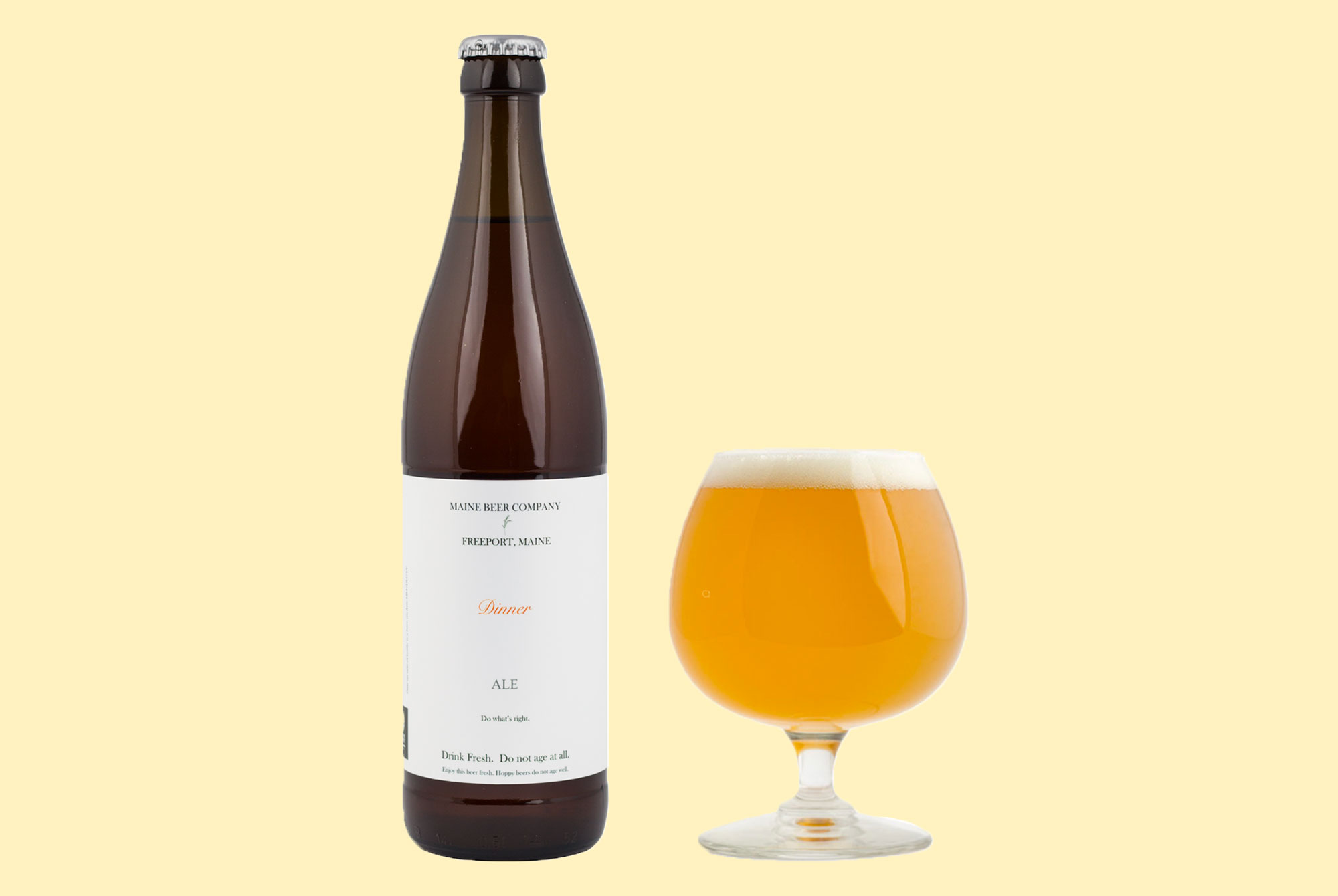 Dinner is the first and only double IPA from Maine Beer Company, one of our favorite breweries in New England.
Out of every Maine Beer Company product, Dinner is the most coveted — just see the reaction from fans who couldn't get a bottle.
Whether or not you support this level of exclusivity and line-standing is another matter. But there's no doubt that the 8.2% beer is one of the best IPAs in America.
Why Is Dinner From Maine Beer Company So Important?
Double dry hopped beers are expensive to make, meaning that Dinner isn't part of the usual lineup at Maine Beer Co. Instead, it comes along about every three months, usually to much fanfare.
For instance, last fall's release used an online auction system to sell 600 tickets. It sold out almost instantly.
However, the most notable thing about Dinner is that despite coming from Portland, Maine — a city squarely influenced by the hazy IPA trend — Dinner stays defiantly balanced.
Next to DIPAs like Swish from Bissell Brothers or Epiphany from Foundation (both brewed only a few miles away), Dinner seems tame and understated. But that's exactly what merits the hype. This beer excels at balance and drinkability, something that has been somewhat forgotten and might be confusing to fans who have come to expect DIPAs to pack the most hops possible.
What Does Dinner Taste Like?
With Dinner, you're going to get nuance and originality. On the nose, you might find flowers, Christmas, candy, and a little biscuit.
But one sip and you'll get layers of caramel, apricot, cut grass, and pineapple. And, like any good double IPA, there's an excellent hop bitterness.
Most importantly, the beer is dry and absurdly refreshing, especially for a double IPA. We found it extremely hard to drink slowly.
Where To Buy Dinner From Maine Beer Company
At present, Dinner is only available from the brewery, and only available a couple times a year. Follow Maine Beer Company on Instagram to stay on top of release dates.
Like Double IPAs? Here Are Some Other Beers To Find
We're of the opinion that nothing with national distribution will match this beer, simply because of the freshness-killing time it takes to go through more robust distribution channels.
However, if you're set on finding a beer like Dinner, try to track down a a SMaSH (single malt, single hop) IPA. This is one of the few beer styles that might mirror Dinner's balance between sweet malt and delicate lemon and tropical hops.
Yellow Rose from The Lone Pint might do the trick. Or, seek out balanced products like Pliny the Elder from Russian River and Pseudo Sue from Toppling Goliath.