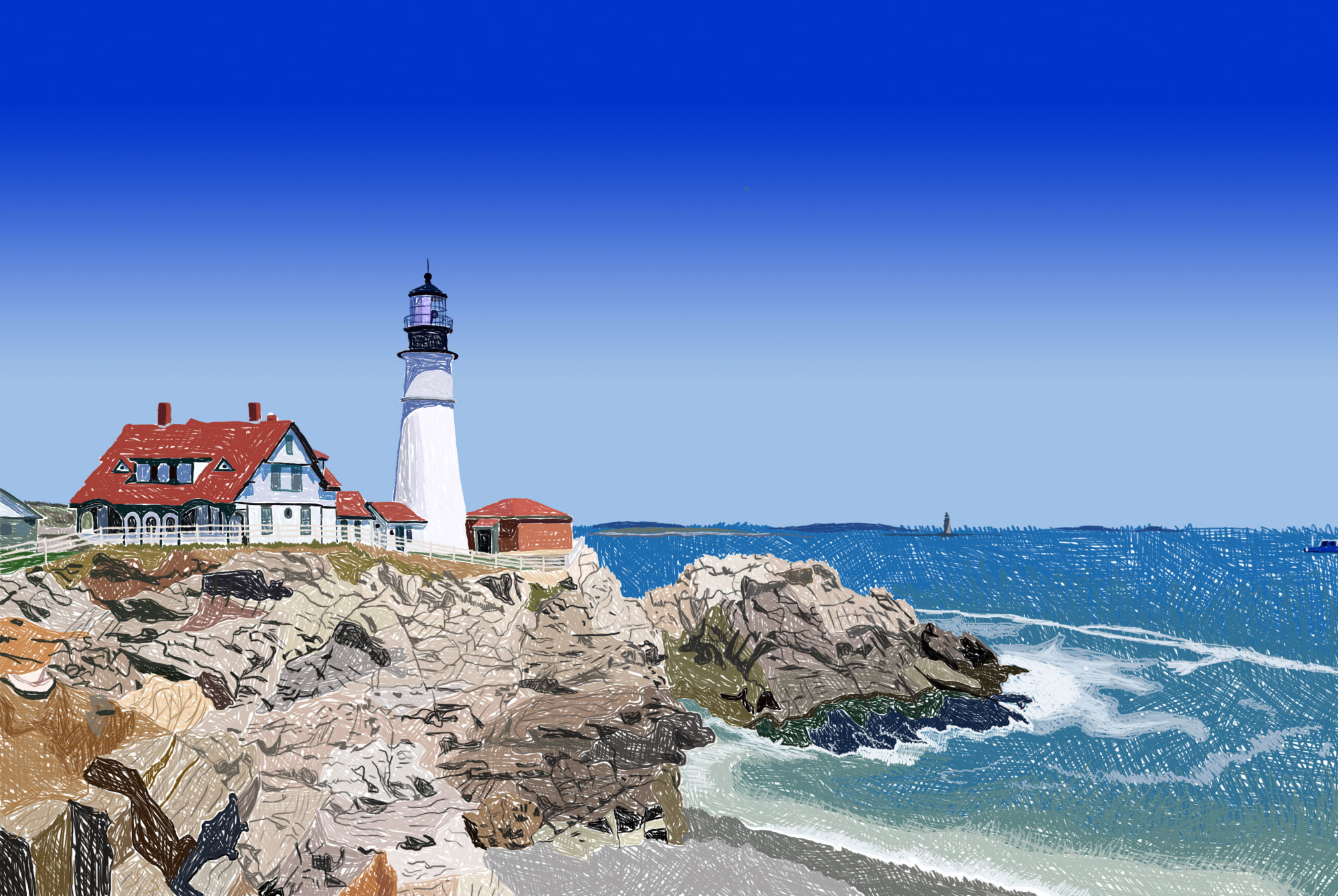 Image by Courtney Bruch. Photography by KG
The US city with the most craft breweries? Portland, Oregon. But the US city with the most craft breweries per capita? That distinction goes to Portland, Maine. In addition to a robust brewing scene, the East Coast's best kept secret is home to several world-class restaurants, cozy coffee shops, and used book stores, and makes the perfect vacation destination for any avid fan of picturesque lighthouses and buttery lobstah. Fly into Portland International Jetport (PWM, not PDX) or take the breezy two-hour drive from Boston.
One Day
Allagash Brewing Company
11:00 AM — Every time we interview a brewer, we ask, "What other brewery in the United States is doing awesome things?" The most consistent answer? Allagash. Founded in 1995 by Rob Tod, the brewery specializes in Belgian-style beers. They offer eight year-round beers as well as a variety of experimental one-offs, many of which are only available in their taproom. If you make the trip, keep an eye out for head brewer Jason Perkins, one of the nicest people we've ever had the pleasure of interviewing.
Foundation Brewing Company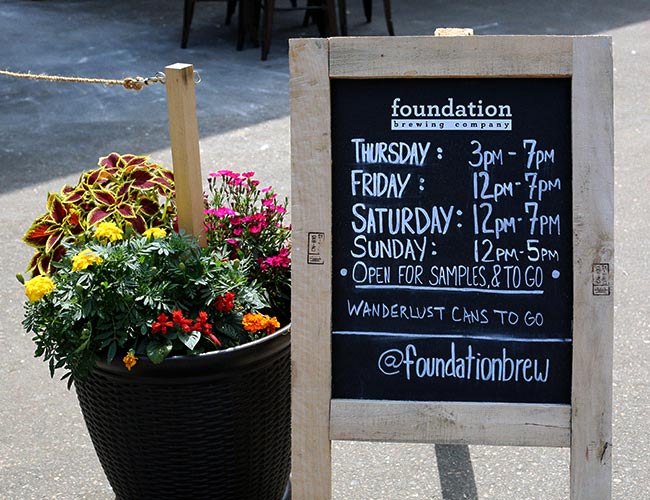 12:00 PM — Right across the street from Allagash sits a small industrial complex that has served as an incubation chamber for numerous breweries over the years, from Bissell Brothers to Rising Tide (see the entries further down the list). Today, it houses Foundation, perhaps best known for its hoppy IPAs. However, if that's all you tried, you'd be missing out: Foundation produces a wide variety of styles including Russian imperial stouts, brown ales, and German-style lagers.
Austin Street Brewery
12:45 PM — Right behind Foundation is the newest tenant of 1 Industrial Way: Austin Street Brewery. Originally started in one of the founders' garages in Westbrook, Maine, as the "Austin Street Home Brewery," the founders eventually dropped the "Home" and upgraded to a 10 barrel system. With Foundation and Allagash right across the street, every visit to Austin Street is like your favorite boozy block party.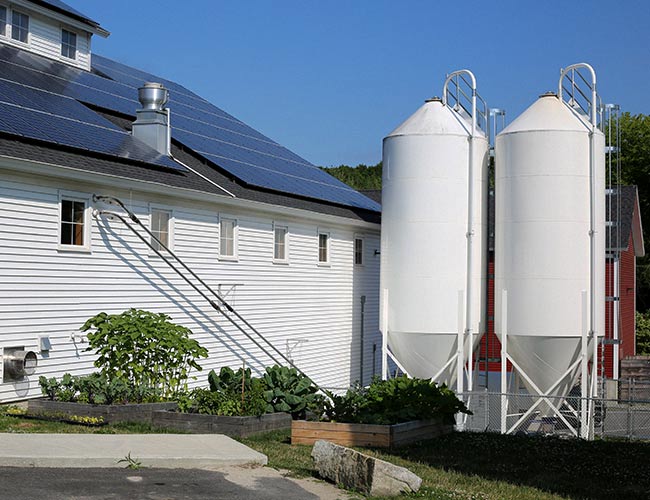 Feel Like Driving?
Visit Maine Beer Co.
Twenty minutes north of Portland sits Freeport, Maine, a city best known for housing the L.L. Bean Outlet as well as Maine Beer Company, a producer of hoppy American-style ales. If you're in town when they're releasing Dinner, a double IPA, hop in line–it's generally regarded as one of the best DIPAs ever made.
Duckfat
1:45 PM — You'll have to backtrack to reach the next stop on our tour of Portland, but we don't want you visiting another brewery without getting some food in your belly. Besides, once you try the hand-cut Belgian fries (fried in—what else?—duck fat), you won't mind spending the extra few minutes.
Rising Tide Brewing Company
2:45 PM — When the weather is nice, few spots in Portland beat Rising Tide's outdoor seating area for a friendly get-together. The family-operated brewery consistently has eight beers on tap, most of which fall into the 4 to 6 percent ABV range, so you can try more than one without getting drunk. For a little extra fun, jump on one of the regularly scheduled tours, or visit Maine Craft Distilling next door.
Oxbow Blending and Bottling
3:45 PM — An hour and a half north of Portland sits Oxbow, one of our favorite farmhouse breweries. Although they brew the beer in the woods, they blend and bottle smack dab in the middle of Portland. If you don't feel like making the pilgrimage to Newcastle, visit the Portland location to try one of their beers on draft and pick up a few bottles for the road.
What's a farmhouse ale?
Fans of farmhouse ales should make Oxbow a priority while in Portland. Never had farmhouse?
Liquid Riot Bottling Company
4:45 PM — One of the newest players to the Portland beer scene, Liquid Riot is already making waves in their waterfront location, situated right in the city's Old Port. Maine's first "Brewery/Distillery/Resto-Bar" makes a fantastic late afternoon stop on any Portland beer tour. You'll be visiting at a good time: in January 2017, Liquid Riot announced the start of their Small Batch Series, a limited bottle release of barrel-aged beers. First on the docket? Blushing Star, their World Beer Cup gold medal winner.
Bissell Brothers
5:45 PM — Again, you'll have to backtrack, but we want to give you as much time at Bissell Brothers as possible. Founded at 1 Industrial Way across from Allagash (see the entry higher up the page), the brewery quickly became known for their juicy IPAs and their radioactive green color scheme. In the spring of 2016, they moved to a new, larger location in Thompson's Point. If you visit on a day when the brewery is canning a new release, you might want to consider arriving early — people often line up well before the brewery opens, and lines usually stretch a few hundred people long.
Novare Res Bier Cafe
6:30 PM — Commonly viewed as one of Portland's best kept secrets, Novare Res is for the true beer connoisseur. If you can find the place, you'll have access to 33 rotating taps and some 400 bottles, many of which hold rare American and Belgian treasures. Think you might come back? Pay a $20 deposit and drink through 230 beers — you'll then earn a key to the chalice room, where you keep your 20-ounce, laser-engraved personalized chalice. Then enjoy 25 percent bigger pours at Novare Res for life.
The Thirsty Pig
7:45 PM — Wrap up a terrific day with a terrific dinner at The Thirsty Pig, which pairs house-made sausages with Maine beer. Try Thai Chili, Lithuanian Kielbasa, and Chicken Apple, among others; for beer, we recommend Bissell Brothers' The Substance, which you'll often find on draft. The combination is at least one Hop Culture editor's current frontrunner for "Last Meal."