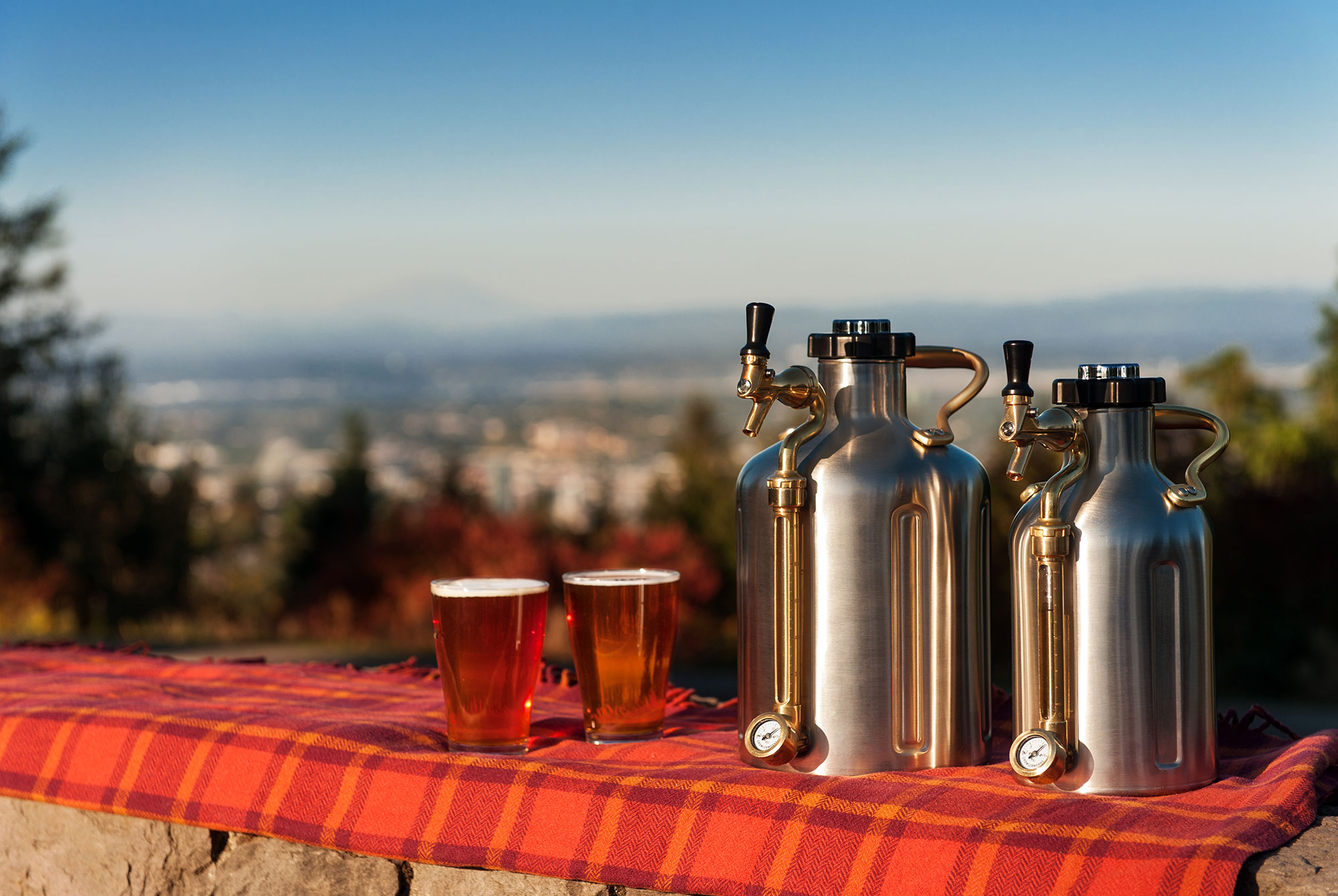 Photography by GrowlerWerks
Your favorite brewery doesn't can or bottle your favorite beer? Enter the growler, a container that breweries and bars fill straight from their tap lines for consumption at home.
But I'll tell you a secret: although I run a beer magazine, I rarely buy beer in growlers.
It's not because Pittsburgh lacks options–between The Brew Gentleman, Dancing Gnome, Voodoo, and several dozen other breweries that surround the Steel City, I feel like bear in a honey warehouse.
Opening a growler is a commitment to finishing a growler. Once you break the precious seal of carbonation, you need to drink the beer within a day or two or it goes flat. That's why I got so excited about GrowlerWerks' line of uKeg Pressurized Growlers.
The idea is simple but ingenious: a good-looking pressurized growler with a tap, so that a person can dispense beer in reasonable quantities without exposing all of the contents to oxygen. When the Portland, Oregon, company launched their project on Kickstarter in 2014, they crushed their $75,000 goal, raising $1,559,525 from 10,293 backers.
GrowlerWerks makes four options: 64-ounce, copper-plated 64-ounce, 128-ounce, and copper-plated 128-ounce. I tested the original — the standard 64-ounce. After placing one of the included CO2 cartridges into the cap (one cartridge equals one fill), you load the uKeg with beer, close the lid, and turn the dial on the lid's top to activate the cartridge. A pressure gauge on the front of the growler tells you how many pounds per square inch (PSI) of pressure are inside the growler so that you can adjust the dial accordingly.
Easy, smart, and effective. Although GrowlerWerks earned some negative feedback on their Kickstarter campaign for delayed shipping, the company has since fixed the problem, and you can now get the original uKeg 64 in two days with Amazon Prime shipping — just in time for that February birthday.
GrowlerWerks is on to something. With the recent updates to their manufacturing and distribution, a uKeg Pressurized Growler becomes one of the prettier and more useful pieces of beer gear on the market.