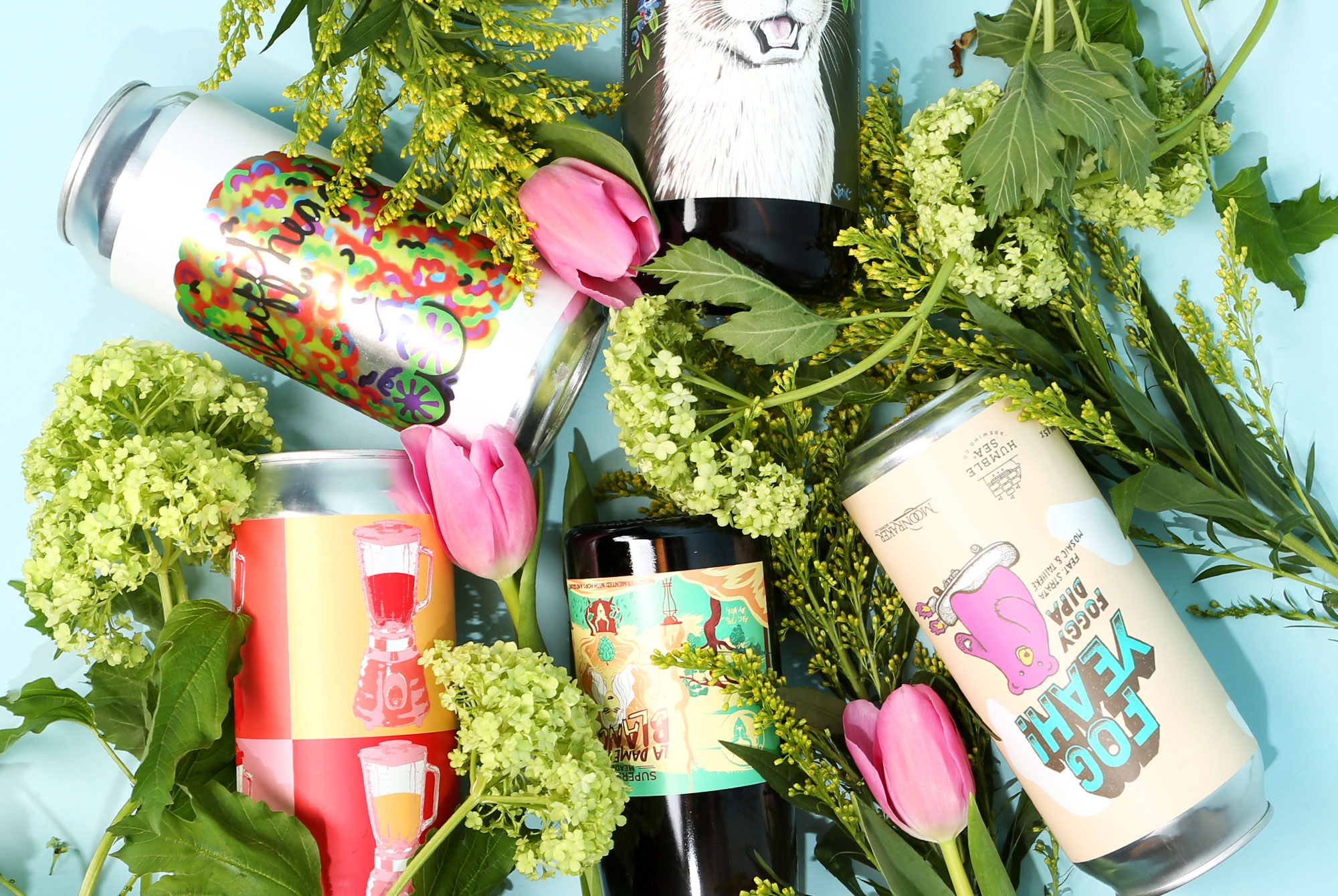 Editor's Note:
This list represents a cross section of beers. Some are available around the nation. Others will be challenging to find anywhere but the brewery. Make it a spring treasure hunt and catch 'em all!
This is a paid, sponsored article presented by our friends at Ever Grain Brewing Co.
Ah, spring. We welcome the warmer months with open arms despite the influx of pollen, mosquitos, and sunburn. But hey, at least we can wear shorts and drink beer outside.
If spring had an official beer, it'd probably be the saison. A delightful, traditional beer that warms the soul like a rich stout might but refreshes like a hefeweizen. But in typical Hop Culture fashion, we won't limit our seasonal beer list to one style. All are welcome! A mimosa-inspired sour ale? Of course! A crushable pilsner? Join the party! Spring barleywine?! You know it, baby.
What we really need this season is versatility and variety. You'll want a healthy mix of styles in your picnic basket and you shouldn't limit yourself on that sunny hike. Most of all, drink something fresh.
Here are our picks for the best beers to enjoy this spring. Pair with food, good times, and a healthy dose of vitamin D.

Darling Ruby
Allagash Brewing Co. — Portland, ME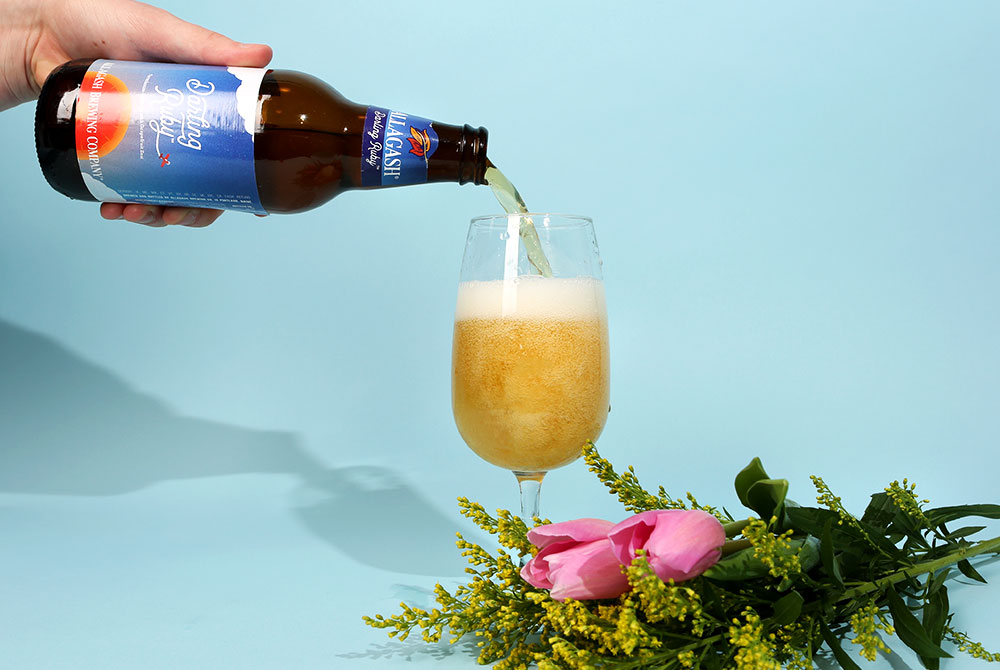 Farmhouse Ale with Grapefruit– I'm not a big grapefruit fan, but this radler-esque beer was restrained enough in its tart grapefruit flavors and expressive enough in farmhouse funk to deliver a delicious and refreshing beer. This is a great appetizer beer or a complement to a finely arranged cheese plate.
Aurora Borealis
Amor Artis and Sycamore Brewing — Fort Mill, SC + Charlotte, NC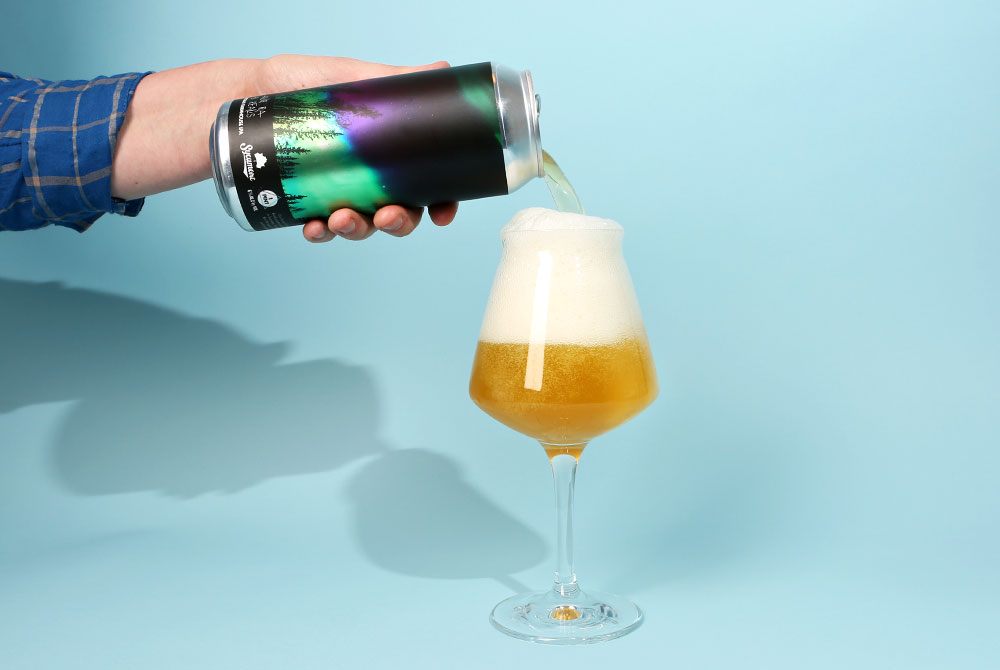 Norwegian Farmhouse IPA– In case you haven't heard, Norwegian yeast (or kveik) is the hot new addition to your favorite IPAs. The softer yeast delivers farmhouse ale esters and the slight notes of clove and spice balance the tropical, citrus flavors of a generously hopped IPA. Aurora Borealis, adorned by a lovely can design, features some of that slight farmhouse funk, soft mouthfeel, and floral flavor that is a hallmark of the kveik IPA.
Rally
Austin Street Brewery — Portland, ME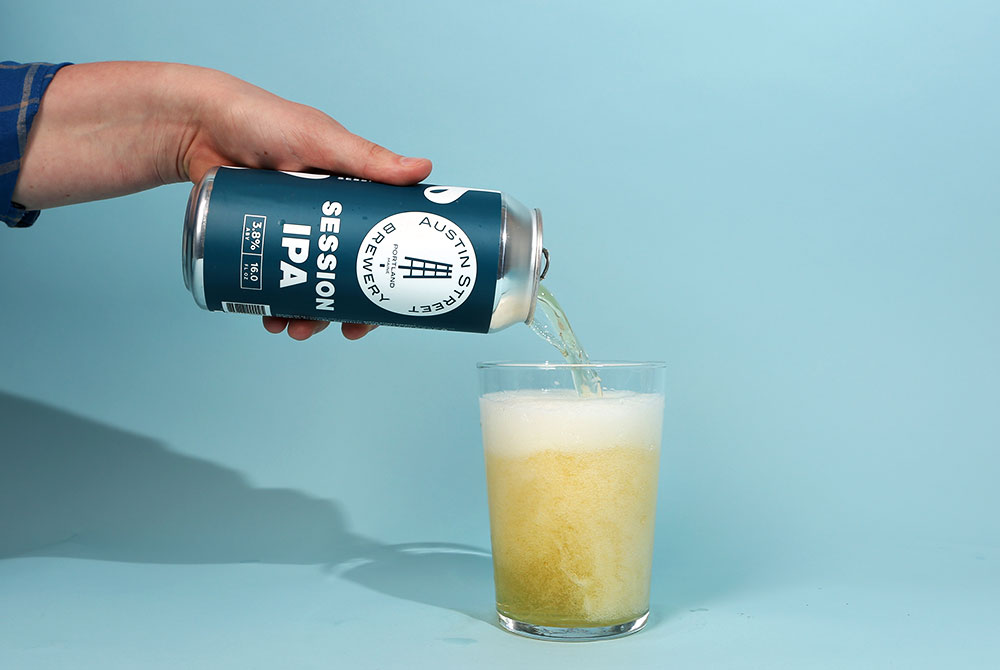 Session IPA– Session IPAs are something of a lost artform. Luckily breweries like Austin Street exist to gift us a flavorful, yet approachable hoppy beer. Rally is the ultimate backyard baseball beer. Grab a wiffle ball bat, a few friends, a case of Rally and you've got yourself a killer spring evening.
Erosion Theories: Peach Apricot
Barrel Culture Brewing and Blending — Durham, NC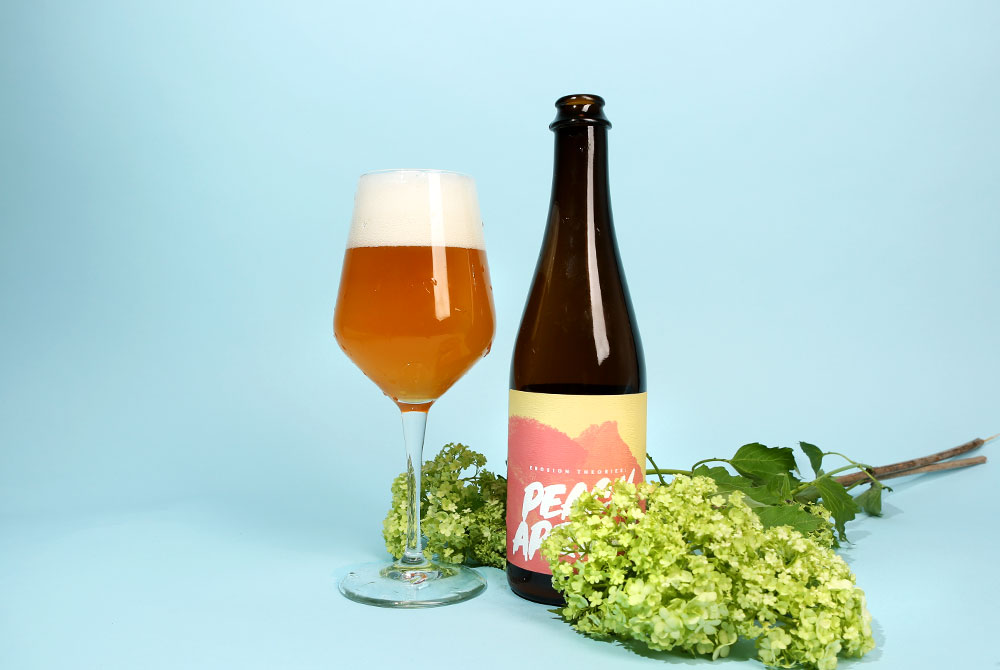 Wild Ale– For a while, Barrel Culture was known exclusively for its bonkers, liquid dessert approach to beers. As fun and tasty as they are, beer slushies aren't exactly subtle. But, the brewery has proven it can nail nuance. This edition of Erosion Theories, which features peach and apricot, is a balanced, tart beer full of beautiful stone fruit flavor. Its complex flavors develop as you sip the beer. Share this bottle with a couple friends on the back patio.
C'mon Sunshine
Birds Fly South Ale Project — Greenville, SC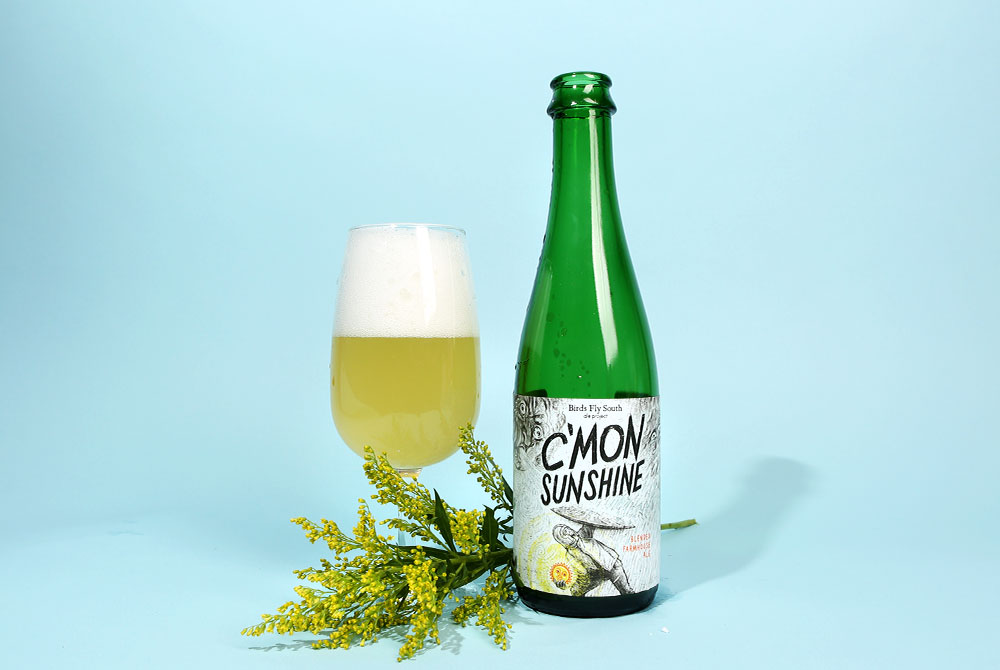 Farmhouse Ale — This beer was exquisite. I have a penchant for beers delivered in green bottles, which often trap a pleasant funkiness in the final product. C'mon Sunshine was a masterclass in Brettanomyces. Citrus, stone fruit, and barnyard funk flavors lead the way in this refreshing beer. Birds Fly South has made a name for itself for brewing "progressively old school" beers; this is a fine example of their success.
Paris
Brewery Vivant — Grand Rapids, MI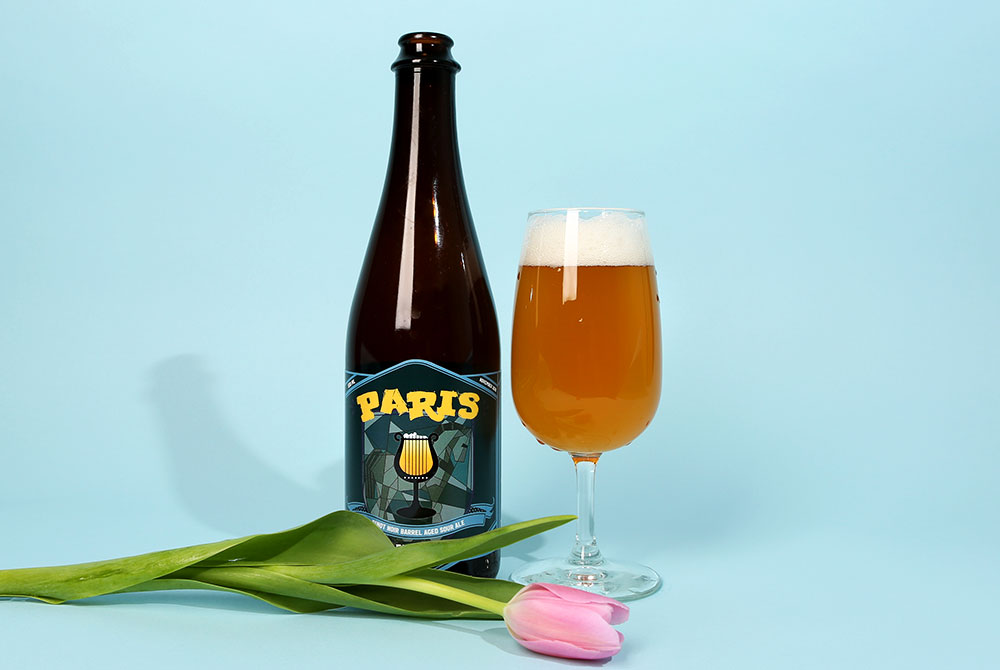 Saison– This red wine barrel-aged saison was powerful. At 11.5 percent, it's not exactly an easy sipper. Strong oak notes, puckering sour flavors, and a tannic profile are all in your face with each sip. But, the deeper orange peel and spice flavors offer a gentler backbone. Save this bottle for the end of the night and split among a group of friends. Maybe pair with cake or even some ice cream. Why not? Go crazy.
Fluffhead
Ever Grain Brewing Co. — Camp Hill, PA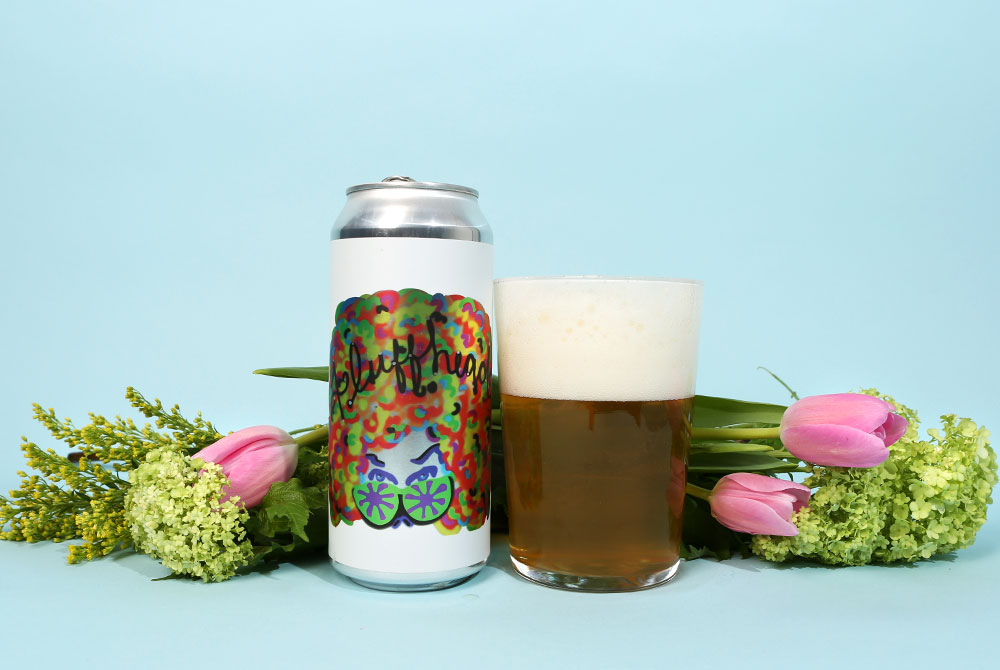 Hefeweizen– There's just something about a classic hefeweizen that reminds me of warmer weather. Fluffhead is a refreshing, traditional beer bursting with banana, clove, and a touch of star anise. It's robust enough to enjoy on its own or try pairing with a burger. Most of all, enjoy this brew outdoors. Whether sitting on the beach, poolside, or in your local park, Fluffhead is a beer best consumed in the sun.
Still Life with Hound
Forest & Main Brewing Co. — Ambler, PA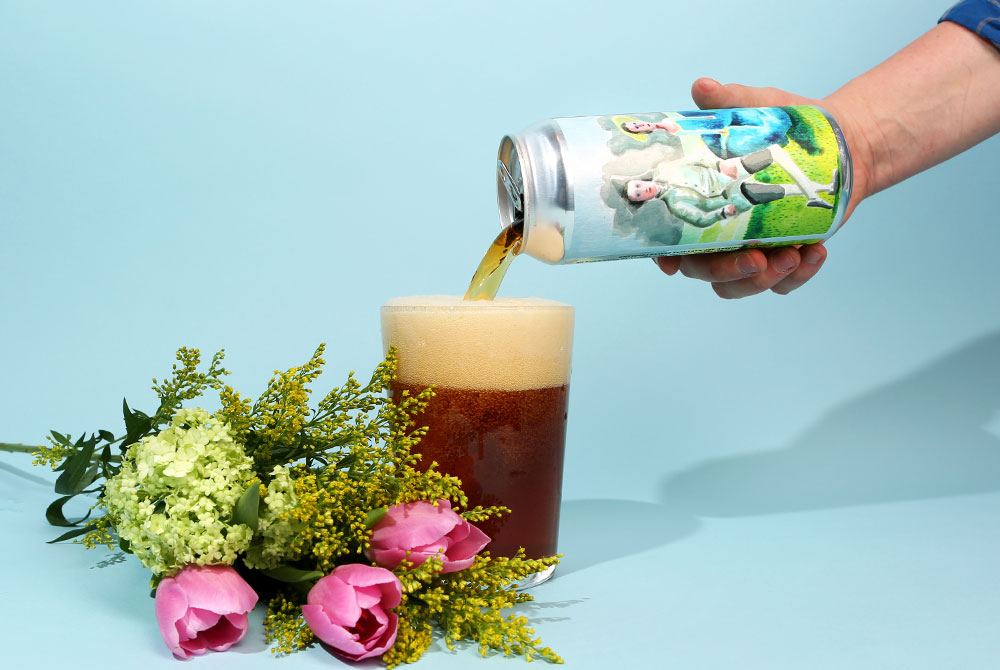 Barleywine– Oh, you though barleywines were only meant for fireside evenings in the dead of winter? Meet the spring barleywine. Still Life with Hound is a lush, flavorful example of the style full of lovely caramel and sweet malt flavors. But, it manages to stay easy-drinking and is a great alternative to a light, warm weather brew.
Book of Nomad: Blossom of Remorse
Graft Cider — Newburgh, NY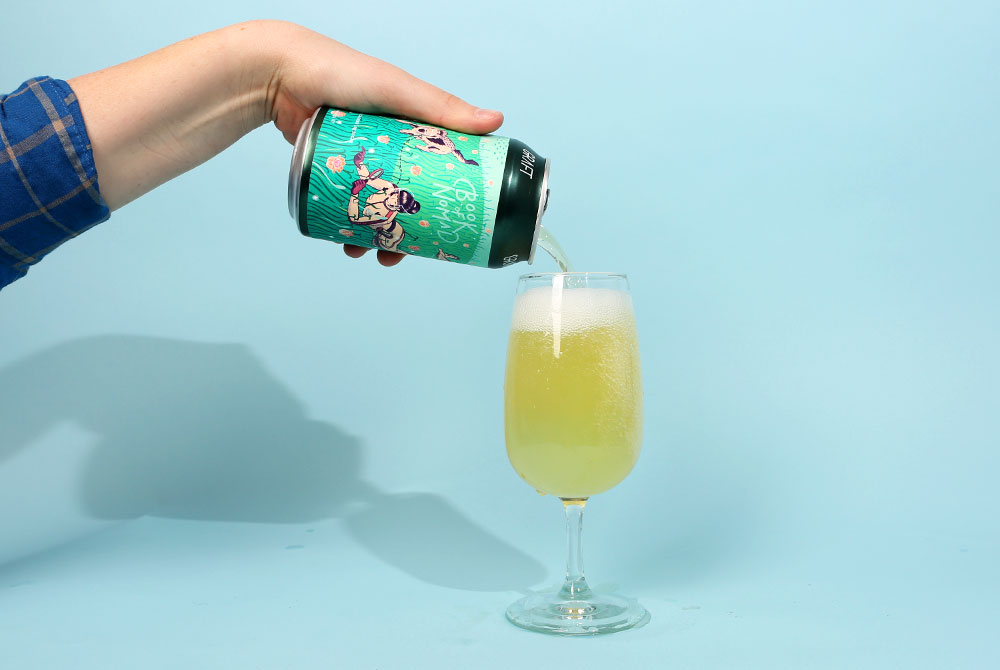 Apple Mochi Cider– Graft's ciders might not be "traditional," but they're almost always tasty and exciting. The can designs are gorgeous and the Newburgh, New York-based cidery has several ongoing stories told across several ciders. The Book of Nomad series follows the titular nomad through a myriad of quests. This version of the cider is an apricot mochi cider with matcha, white tea, lavender, vanilla, and clove. It was sweet without being cloying and perfect for the warm weather.
The Fun Zone
Gunwhale Ales — Costa Mesa, CA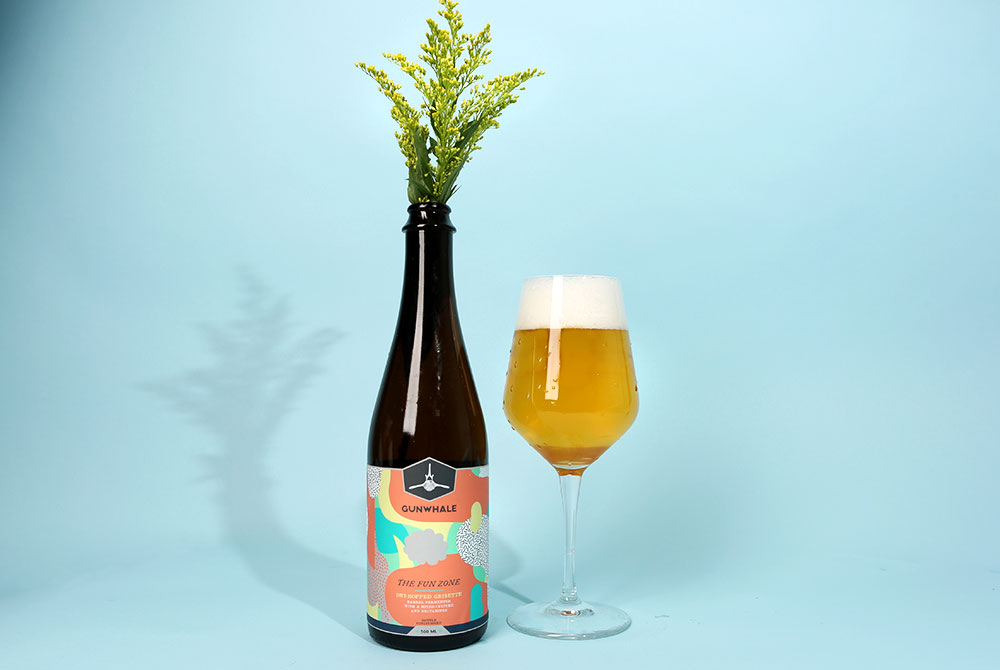 Grisette– The Fun Zone is a dry-hopped grisette barrel-aged with nectarines. It's lightly fruity and extremely refreshing, perfect for a mid-day BBQ or late night dinner party. Pair with a veggie platter or some light appetizers.
High Moon
Highland Park + Moonraker — Los Angeles, CA + Auburn, CA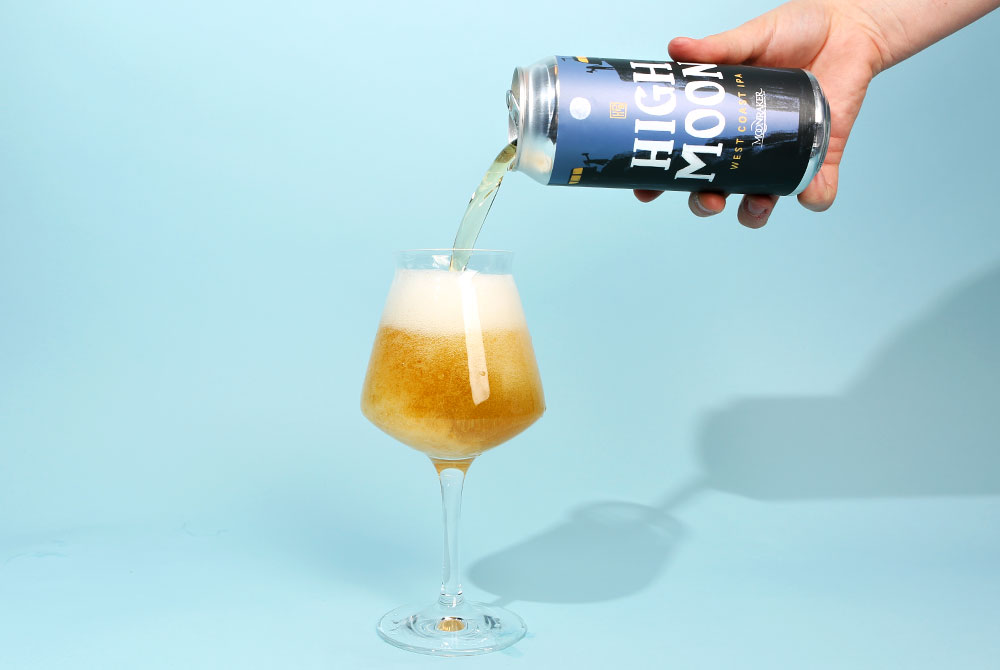 West Coast IPA– In a world of hazy IPAs, it's refreshing to come across a well made West Coast version of the style. High Moon, a collaboration between Highland Park and Moonraker (who are both capable of making excellent NE IPAs), has a healthy balance of fruity and earthy hop notes that ends with a gentle but bitter bite.
#bilBerry
Horus Aged Ales — Oceanside, CA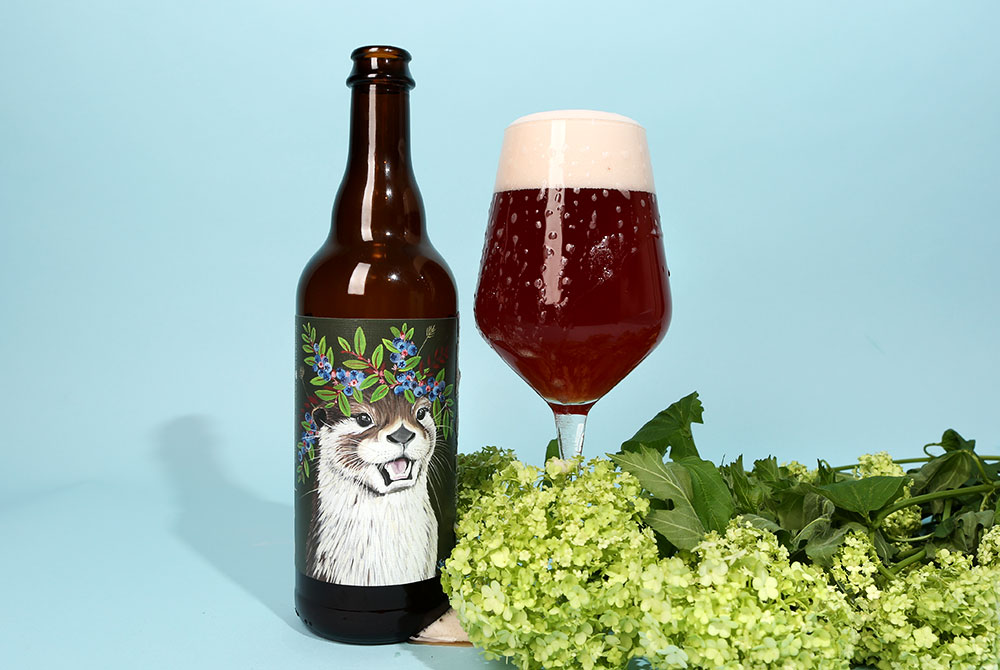 Sour Ale– A collaboration between Horus and Alex Kidd (aka Don'tDrinkBeer) that wasn't a barleywine? Well, fear not. This blend of red wine barrel-aged sour ale was treated to a bit of fresh barleywine and aged on bilberries. This was a delicious beer full of rich, vinous notes and a touch of oak with great fruit character. Yet again, Kyle Harrop, founder of Horus, demonstrates his ability to combine flavors for a balanced final product.
Fog Yeah!
Humble Sea + Moonraker — Santa Cruz, CA + Auburn, CA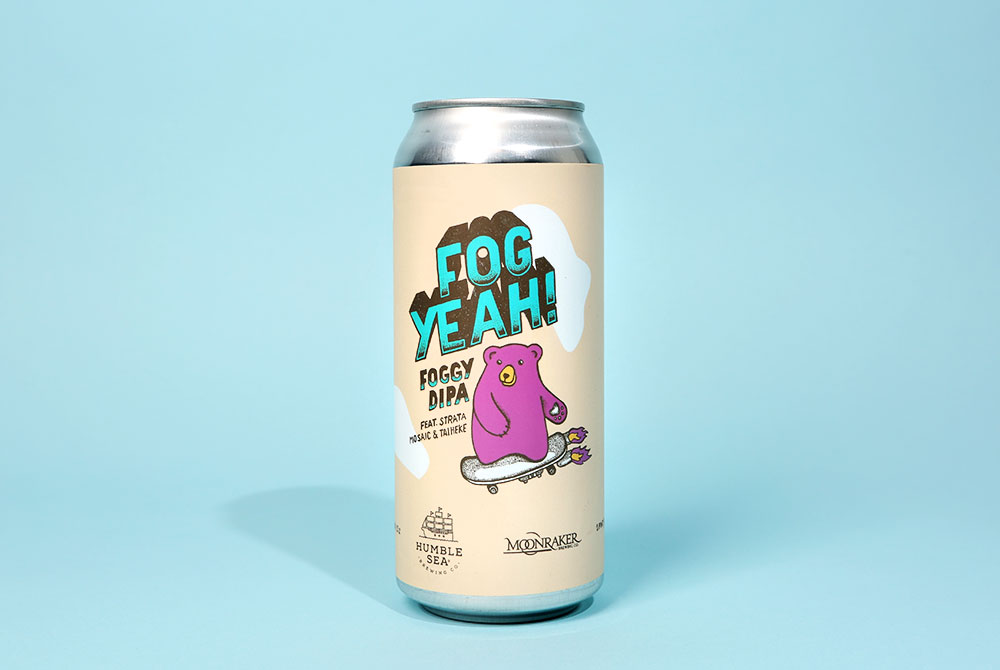 >Double NE IPA– Moonraker makes another guest appearance on this list, this time assisting Humble Sea with a double foggy IPA for the Santa Cruz brewery's anniversary. Humble Sea has proven itself as one of the best breweries recreating the juicy East Coast brews out West. Soft, flavorful, and properly foggy, Fog Yeah! is an excellent beer for catching rays on the beach.
Blender: Brunch
New Park Brewing — West Hartford, CT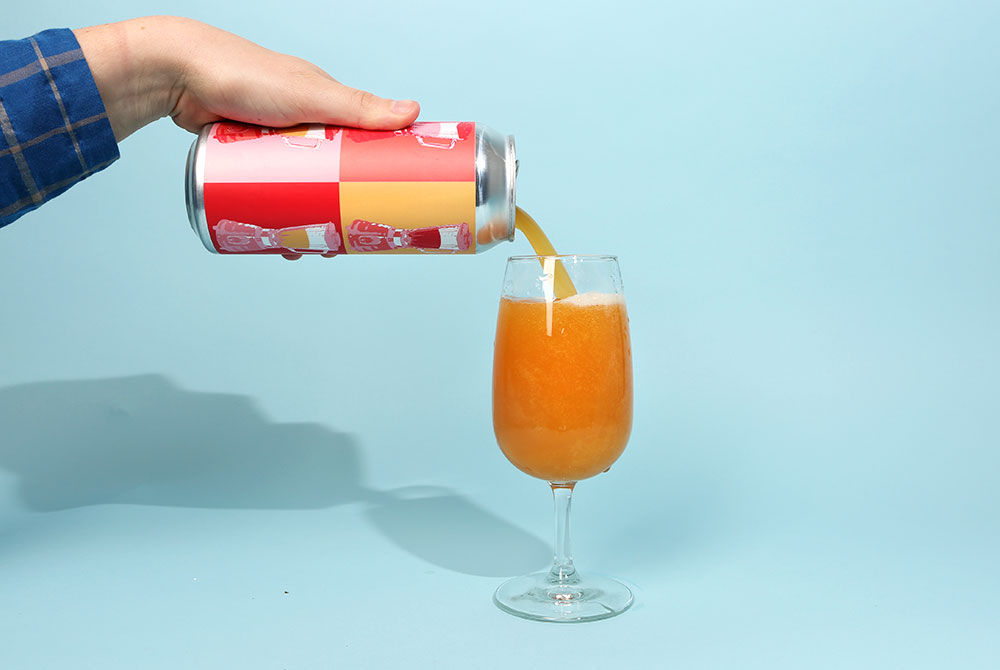 Berliner Weisse– New Park's Blender series delivers the full-bodied fruit flavors you might find in beers like Burley Oak's J.R.E.A.M. series. This particular edition was essentially a mimosa in a can. Bright tangerine and orange flavors balanced sweet and sour notes. There was a fizzy zest that kept this otherwise creamy beer from being a chore to drink, and the cranberry flavor was very restrained. You have one option with this beer: drink it at brunch.
Pils
Perennial Artisan Ales — St. Louis, MO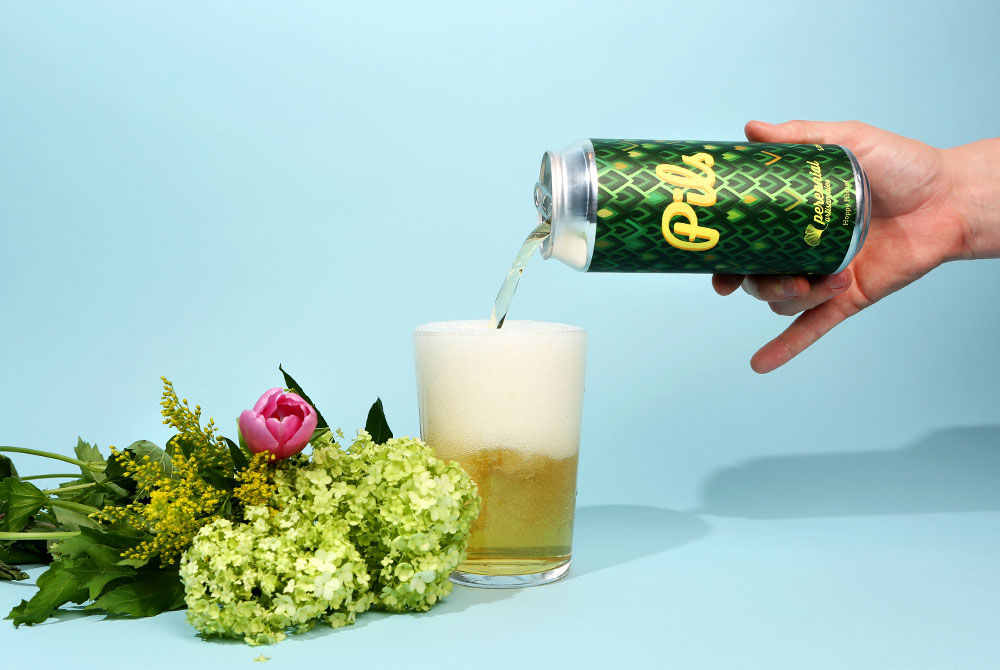 Pilsner– Ah, finally a crisp pilsner. Every recommendation list needs at least one solid, refreshing pils and Perennial delivers. It's straightforward, slightly hoppy, immensely drinkable. Just crack it open already!
Ponder
Pueblo Vida Brewing Co. — Tucson, AZ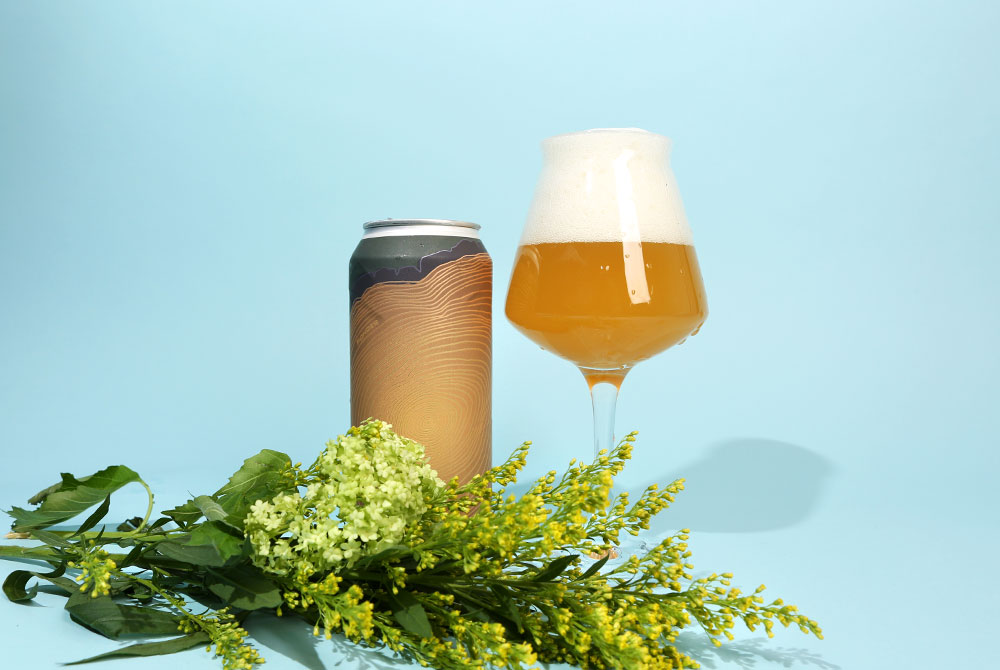 NE IPA– Who said the South West can't brew New England IPAs? Pueblo Vida has been nailing the style as of late and Ponder is another excellent example. It had a soft, pillowing texture and an explosive citrus aroma and taste. Enjoy with a grilled chicken or even a hearty plate of veggies.
Cider/Cider
Sundström Cider — Hudson, NY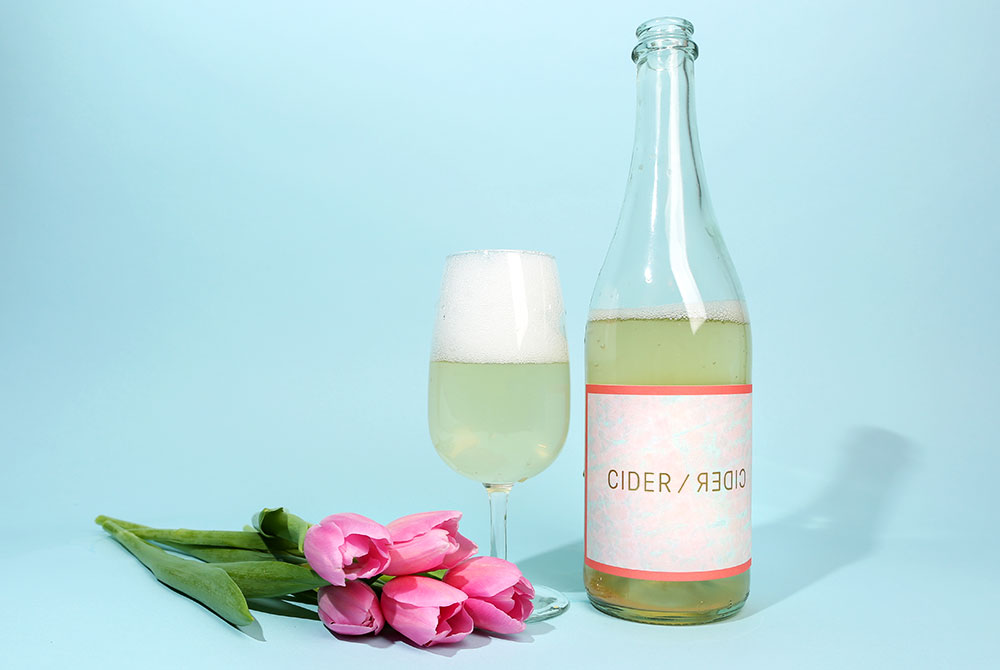 Cider– We've sung the praises of this particular cider in the past, but it's worth mentioning again. Cider/Cider is an excellent cider made by Leif Sundström, a world-class cider maker based in Hudson, New York. Sundström's main line of ciders is exceptional, though perhaps reserved for those seeking more refined and certainly funkier beverages. Cider/Cider is a daily drink, not to be fussed over or hoarded. Enjoy liberally with friends or on your own. It has an elevated flavor but is extremely refreshing and uncomplicated.
La Dame Blanche
Superstition Meadery — Prescott, AZ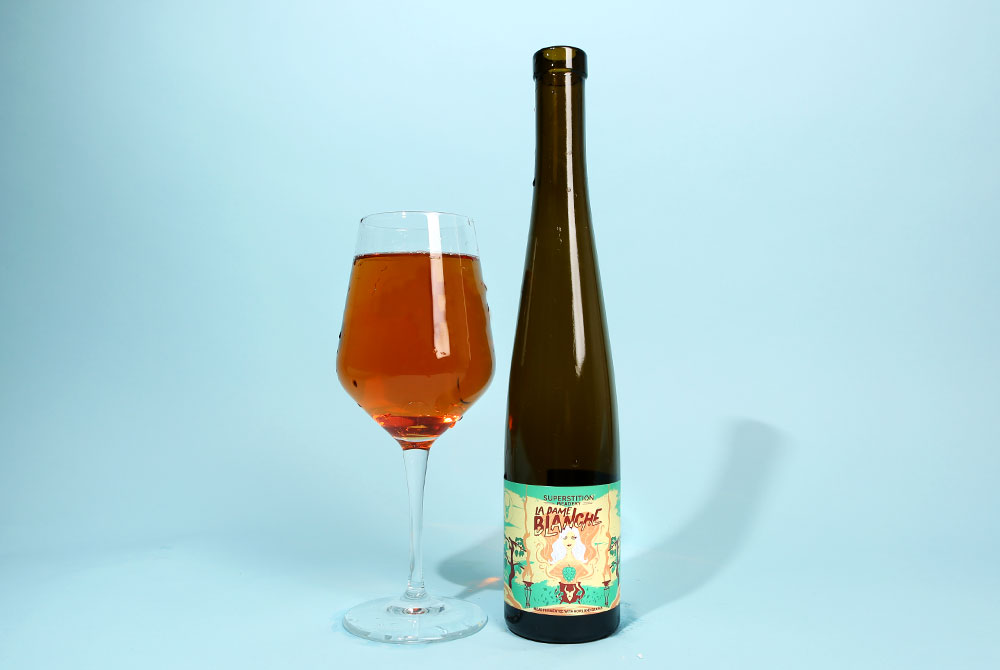 Mead– Superstition has become one of the master meaderies in the United States. We were particularly fond of Country Pumpkin, which was perfect for the fall. La Dame Blanche is certainly a more spring-forward mead, making use of hops and Chardonnay grapes. It was vibrant and fresh, with a dominant honey sweet note that was mellowed by the wine tannins and citrus notes. It's certainly a punchy beverage so save it for an evening with a group of curious drinkers; they're sure to be wowed by this one.
Vivo
The Good Beer Co. — Santa Ana, CA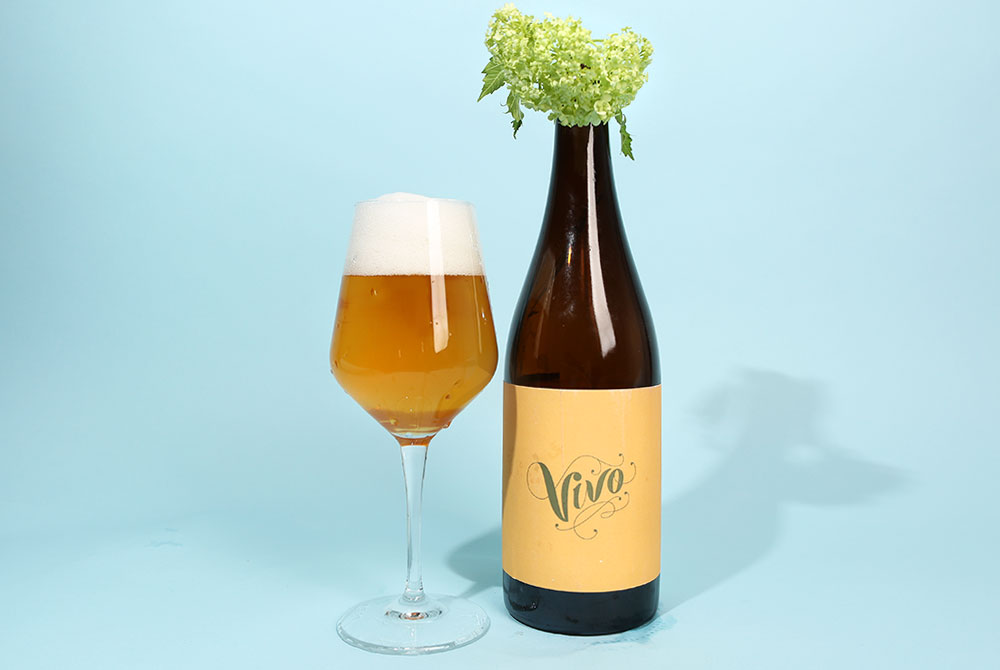 Mixed-Culture Farmhouse Ale– I actually picked this beer up last year in the Bay Area and somehow never got around to enjoying it. But, Vivo makes for an excellent springtime beer. It has all of the wonderful qualities in an admirable mixed-culture farmhouse ale: refreshing, yet layered with funk and fruit flavors. If you can get your hands on this beer, by all means, do so. And if you have a bottle sitting in your closet like I did, pop it open!
In Violet Light
The Rare Barrel — Berkeley, CA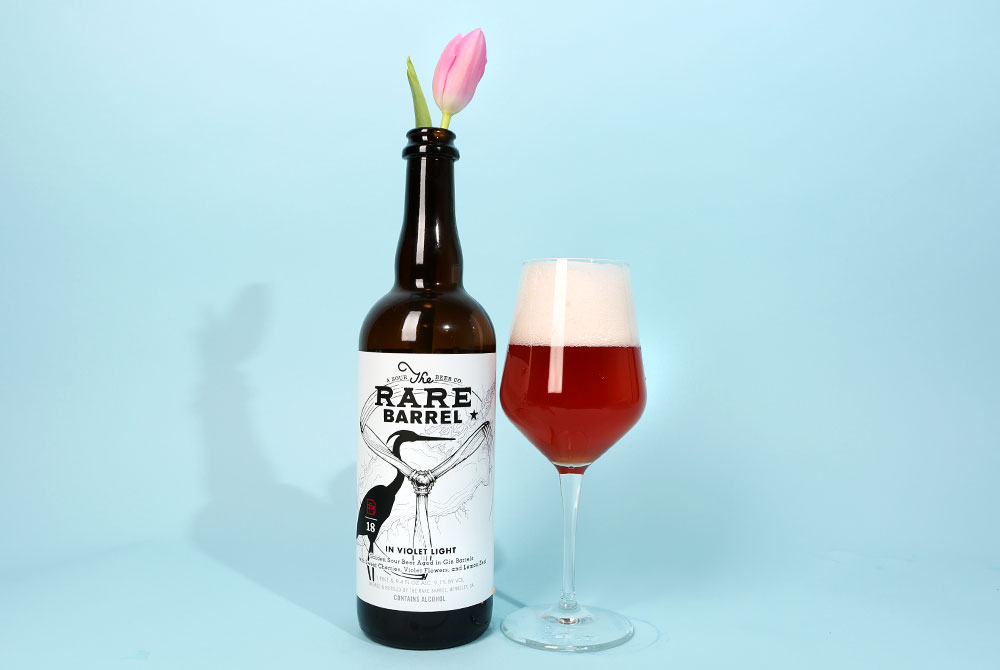 Wild Ale– This gin barrel-aged sour ale was refermented with sweet cherries and infused with violet flowers and lemon zest. The vibrant color precedes a surprisingly refreshing beer that mimics a floral gin cocktail. The violet never becomes too perfumey and the cherries never become too bold, though there is a wonderful depth to this beer.
This is a paid, sponsored article presented by Ever Grain Brewing Co.
Liked this article? Sign up for our newsletter to get the best craft beer writing on the web delivered straight to your inbox.