On October 13th, DC's largest craft beer festival, Snallygaster, will return to the city with a selection of no fewer than 400 of the best beers and ciders from around the world. The fest will take place at 6th Street & Pennsylvania Avenue NW from 1:30pm to 7:00pm. Proceeds from the event will benefit Arcadia, a nonprofit organization dedicated to creating a more equitable and sustainable local food system in the DC area.
Snallygaster–in its current form–launched in 2012, but Greg Engert, Neighborhood Restaurant Group Beer Director and Partner, has been throwing this festival since 2007. Originally, Engert, whose Neighborhood Restaurant Group runs ChurchKey, Bluejacket, and The Sovereign, hosted the event at Rustico in Virginia. "It got so popular that the city asked us not to do it anymore," Engert shared with Hop Culture last year. "It was so big we had to move into the District. That's when we came up with the idea of Snallygaster in 2012."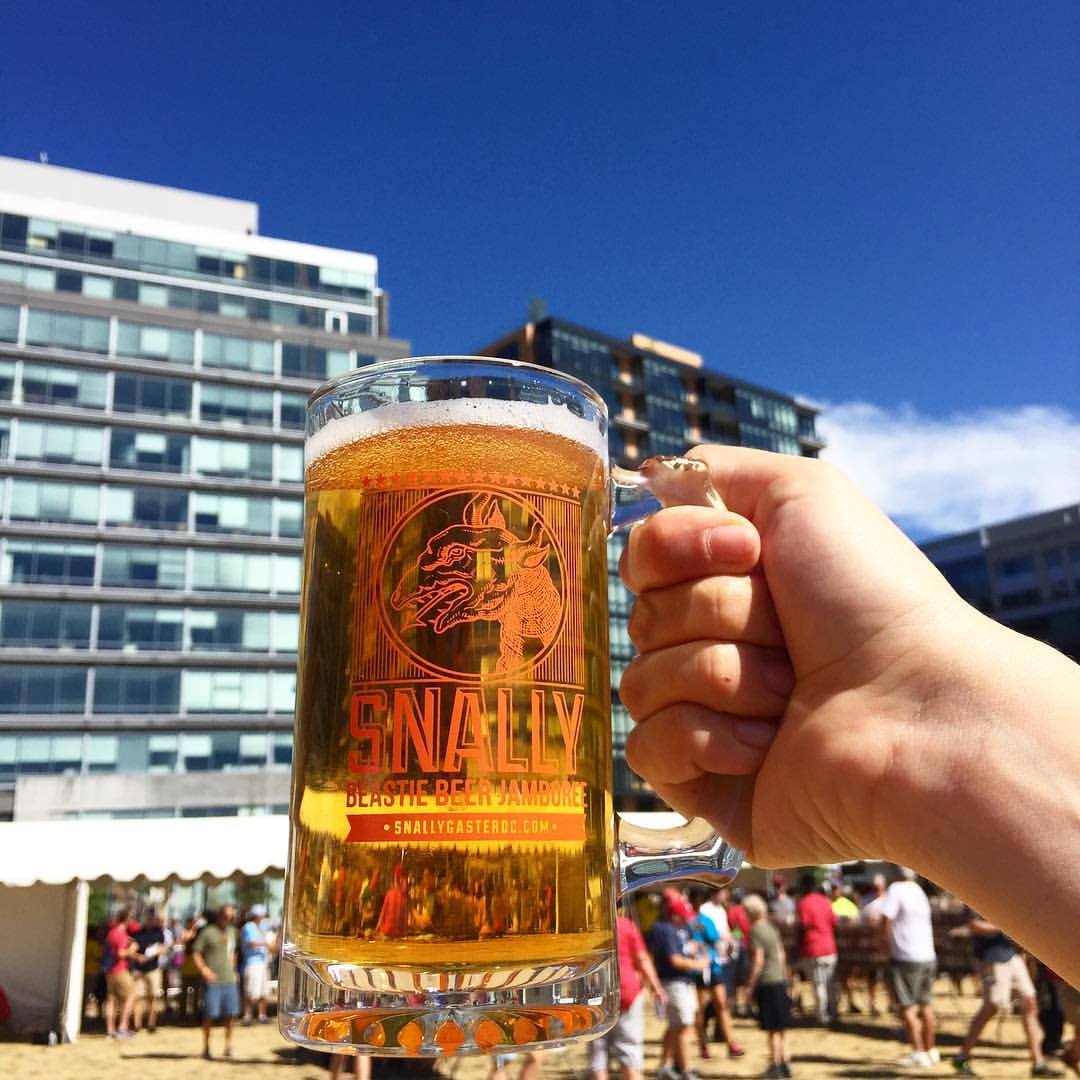 For the past 5 years, the festival had taken place in DC's Navy Yard, but this year Engert is moving Snallygaster to Penn Quarter in downtown DC. "With the Capitol building as the backdrop, our new home at 6th Street & Pennsylvania Avenue allows us to expand the footprint of Snallygaster and provide more points of entry to the event than ever before, allowing for quicker access to all of the delicious offerings," said Engert in a press release. "The new location is not only more centrally located within the District, but it'll also provide more seating, shaded areas, and restrooms for maximum comfort – and in one of the most beautiful areas of the city, to boot."
The name Snallygaster comes from American folklore; dating back to the 1730s, stories of a dragon-like creature that inhabited central Maryland and Washington, DC have spread. Now, it's forever immortalized in a beer festival.
Attendees can expect beer from some of the best Belgian breweries like 3 Fonteinen and Cantillon as well as local heavy-hitters like Right Proper, Aslin, and The Veil. Instead of an unlimited pour model, admission to Snallygaster includes 30 beer and food ticket which can be used to pay for different sized pours of beer. A full pour of beer (14 oz.) will cost 6-9 tickets on average and 4 or 7 oz. pours will cost about 4-8 tickets. Additional tickets will be available to purchase at the fest.
Liked this article? Sign up for our newsletter to get the best craft beer writing on the web delivered straight to your inbox.