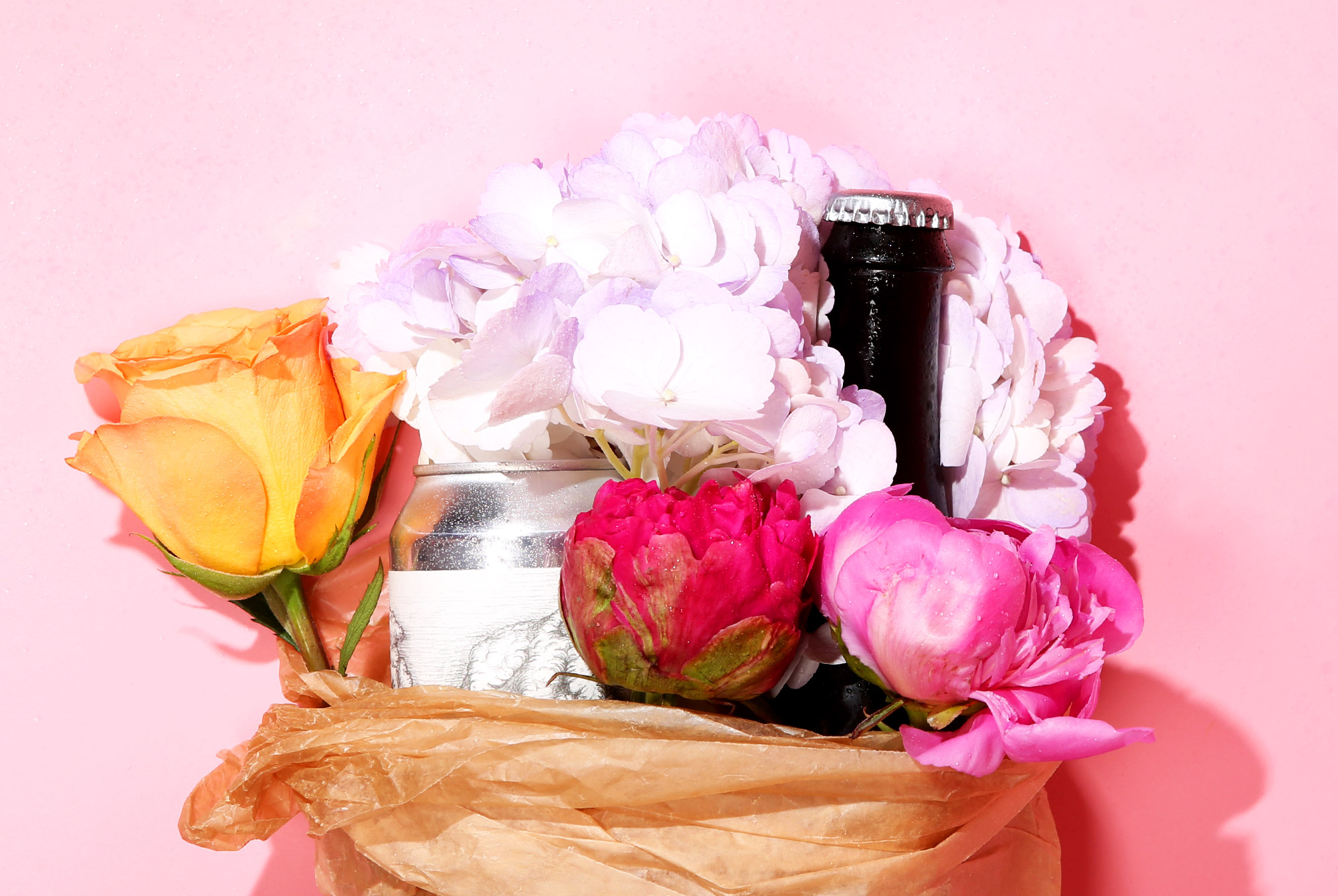 During a year that forced many of us to retreat into our apartments, this Mother's Day seems more special than ever. While flowers and confections are always a nice touch, the Hop Culture team put together a list of our seven favorite gifts for moms that love craft beer. From a curated set of beer to an inspiring card collection, we've got several Mother's Day gifts ideas that will make the day just a little bit brighter.
While many of us haven't had the opportunity to spend time with our family there have been small, creative ways we've adapted. After the pandemic hit, my family started weekly Shabbat Zooms. Every Friday, we celebrate the Jewish holiday together, but also take time to gab and catch up. These little tete-a-tetes turned into a focal point of my week. My mom shared the current weather in Minnesota and what squirrel our new dog Shayna barked at on her walks, and my dad caught me up on the latest local beers. My wife told our family about her surfing adventures. And I typically divulged updates on our upcoming festivals such as Queer Beer.
I haven't been home in over a year, but in a strange sort of way these moments brought us closer together despite the 3000 miles that separated us.
Of course, I wish I could spend Mother's Day with my family this year. But in the meantime, our weekly Zoom chats and a few special treats for my mom will have to do.
Nguyen Coffee Supply Coffee Subscription
Started by Sahra Nguyen (a first generation Vietnamese American and daughter of refugees), Nguyen Coffee Supply is on a mission to make specialty coffee more diverse, inclusive, and sustainable. Sourcing beans from a fourth generation farmer in Vietnam's famed Central Highlands, Nguyen Coffee Supply has been creating a buzz. By telling the story around the world's second largest coffee producer in the world and the #1 producer of robusta beans, this innovative coffee roaster is breaking boundaries. Customize your own gift subscription and choose from some of the company's most popular roasts — Moxy, Trugrit, and Loyalty — all imported from Vietnam and roasted fresh weekly in Brooklyn.
Buy the Vietnamese Coffee Subscription
The Microbrewed Beer of the Month Club
A subscription to a craft beer of the month club will take your mom around the country, delivering new styles and beer from select breweries each month. With box options ranging from "IPA" to "Rare Beer," The Microbrewed Beer of the Month Club is one of our favorites.
Buy the Hop Head Club: Save $15 With Code MD15
Buy the Rare Beer Club: Save $15 With Code MD15
MiiR Camp Cup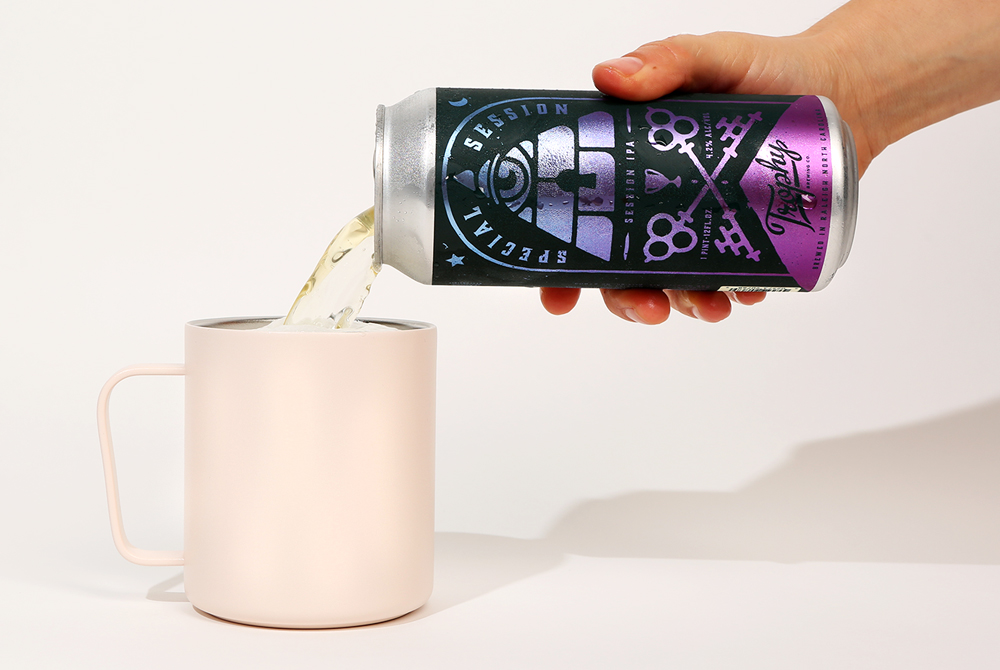 A supplier of high quality camping equipment, MiiR prides themselves on being at the intersection of water, earth, and relationships with people. Versatile and enhanced with Thermo 3D™ Double Wall Vacuum Insulation Technology, their Camp Cup is perfect for keeping your beer cold. Or, even your coffee hot. So whether your mom is a beer lover or coffee lover, this gift is ideal.
Murray's Cheese Mother's Day Sampler
If you want the perfect pairing for your mom's favorite Other Half IPA or Hudson Valley sour, try this creation from the famous cheese shop in the Greenwich Village neighborhood of New York City. Murray's Cheese crafted this box to include six of its most beloved and luxurious cheeses. We're talking about everything from some of its classic Cave creations to truffle-infused treasures. Pair with the aforementioned beer and you'll have the perfect breakfast in bed or Mother's Day brunch.
The Milk Bar Sampler
A little something sweet (okay, a lot of something sweet), the Milk Bar Sampler is like a greatest hits list of treats. Featuring classic confections from the store that's been shaking up the dessert scene since 2008, this set includes a 3-pack of rainbow-vanilla B'Day Cake Truffles and Chocolate B'Day Cake Truffles, six assorted cookies, and a slice of its famous Milk Bar pie.
The Cool Mom Gift Box
Yes, it might be time to finally admit it: Your mom is cool. For the coolest moms around, The Vice curated their own wine-themed gift box. Each box features three small-batch bottles from Napa Valley, including Chardonnay, Pinot Noir Rosé, and Pinot Noir. A Napa Valley luxury wine brand, The Vice specializes in handcrafted, small batch wines showcasing single grape varietals. There's even an option to add-on a private virtual tasting with The Vice's winemaker Malek Amrani.
Cold Beer Coats
For all the cool moms out there who deserve a cold one, Cold Beer Coats is a cute little puffer jacket koozie to keep your beer cold and your hands warm. Because your trendy beer (and trendy mom) deserves a statement piece.
Tavour Sample Mixed Beer Gift Box Set
Our friends at Tavour let you curate your own box of beer with choices from over 650+ breweries nationwide. But, if your mom isn't sure exactly what beers she loves, have Tavour curate a sample set for her. With a little bit of everything including IPAs, saisons, wild ales, Imperial stouts, and more, this box comes with four-to-six of Tavour's highest rated beers. It's the perfect present for the dabbling craft beer connoisseur.
A Year of Connection
More so than any other year in recent memory, 2020 found us far apart from friends and family. Social distancing, city lockdowns, and travel bans kept us from connecting and spending time together. While things are starting to open back up, the future still feels uncertain. A Year of Connection includes 52 cards and envelopes with mindful messages to reach out to those you care about most — like mom.
newsletter to get the best craft beer writing on the web delivered straight to your inbox.