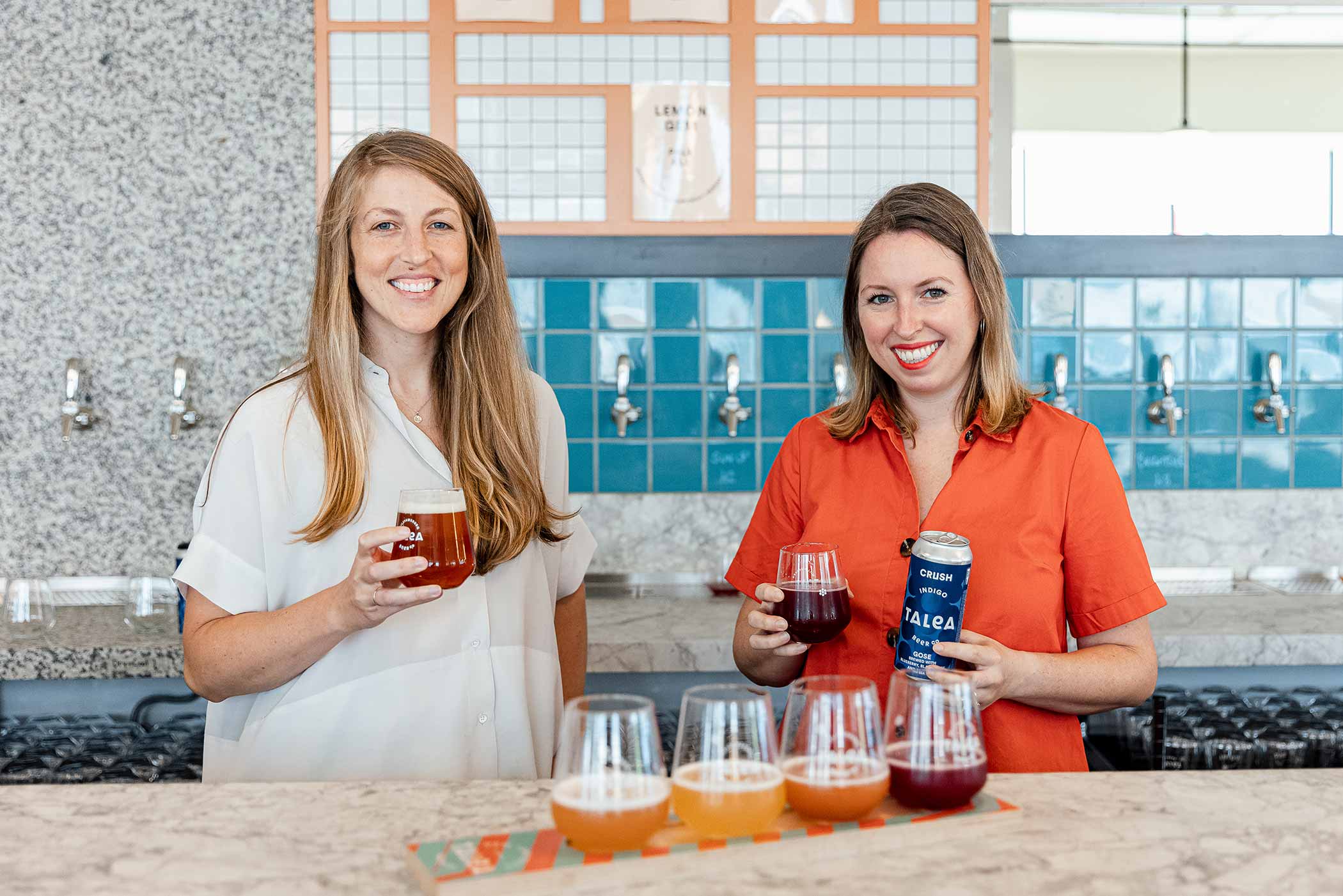 Photography courtesy of Nachman Blizinsky | TALEA Beer Co.
Updated on March 8, 2022
Imagine the last beer you drank. What did the beer taste like? Perhaps you had a hazy NEIPA and you found notes of grapefruit and citrus. What did the beer smell like? Maybe you enjoyed an imperial stout and noticed the aromas of coffee beans and chocolate. Now picture the person that brewed that beer. What did they look like? Were they big and tall? Short and small? Blond-haired and blue-eyed? Most importantly, did you envision a man or a woman? Nine times out of ten, when asked to describe a brewer, people think of a big, burly man wearing a lumberjack flannel shirt and sporting a bushy beard. This is the exact stereotype that Hop Culture is trying to break with its fifth-annual women in craft beer festival Beers With(out) Beards. And it's just another reason to go out of your way to support women-led breweries.
Returning in-person for the first time in two years, the 2022 Beers With(out) Beards Festival will feature beer from thirty-five-plus breweries that are either women-owned or owned by femme-identifying people, or that have women or femme-identifying people in prominent leadership positions.
Join us on Saturday, April 9th, 2022, at Brick South in Portland, ME, to celebrate the achievements of women in craft beer.
To help celebrate Beers With(out) Beards and International Women's Day, a holiday celebrated every March 8th that recognizes the social, economic, cultural, and political achievements of women, Hop Culture wanted to share seventy-seven women-led breweries that you could be supporting right now. Many of those listed will even be joining us at BW(O)B in April!
From stalwarts like New Belgium, Independence Brewing, and The Alchemist to newcomers such as Back Home Beer, a women-owned brewery incorporating Irani ingredients into its beer, Shōjō Beer Co., a Nicaraguan- and Lebanese-owned brewery in Miami, Florida, here are some amazing women-led breweries to check out.
For clarification, the breweries on this list include those that are owned by women or femme-identifying folks or breweries that may not be owned by women- or femme-identifying forlks, but have women or femme-identifying people in prominent roles on their staff or have expressed a commitment to equity and inclusion in the beer industry.
While this list is a great start, we know that there are so many more breweries out there; so if we missed your favorite, feel free to hit us up in the comments and leave your suggestions. And then come celebrate with us at Brick South for BW(O)B on Sat. Apr. 9th or safely* get out there and support the rad women of craft beer.
Hop Culture's 77 Women-Led Breweries to Support Right Now
Northeast
Allagash Brewing Company
Portland, ME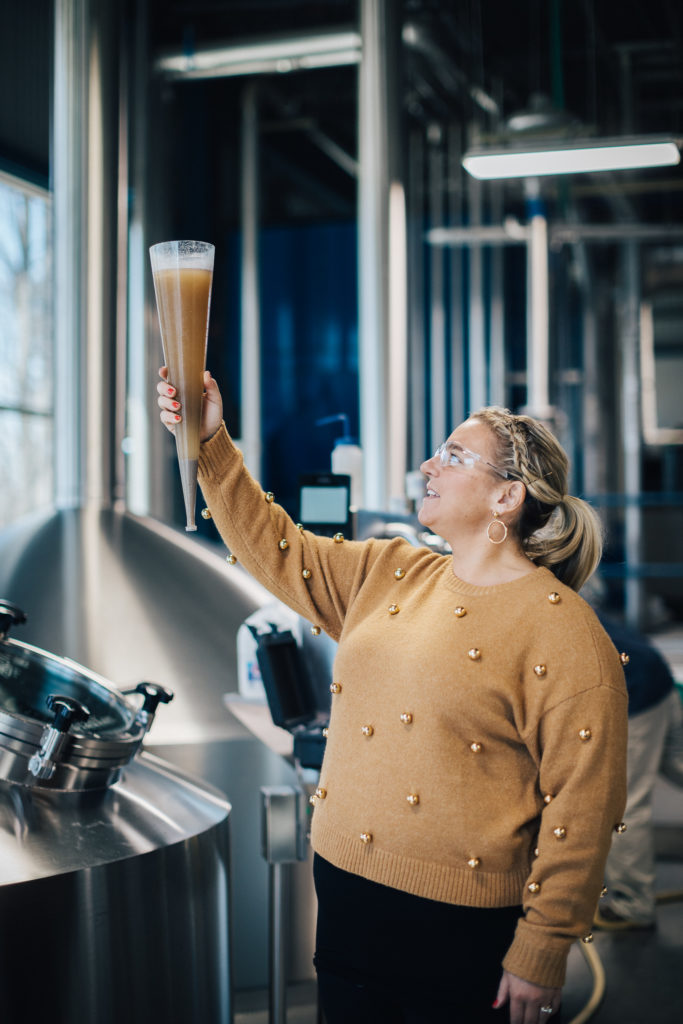 Pioneers in more ways than one, Allagash is committed to supporting women in brewing and beer. A strong female-led marketing, sales, events, HR, and front-of-house team helps run the day-to-day operations of the brewery. And in the past, brewers such as Emily Powers have been instrumental in bringing Allagash beers to life.
Attic Brewing Company
Philadelphia, PA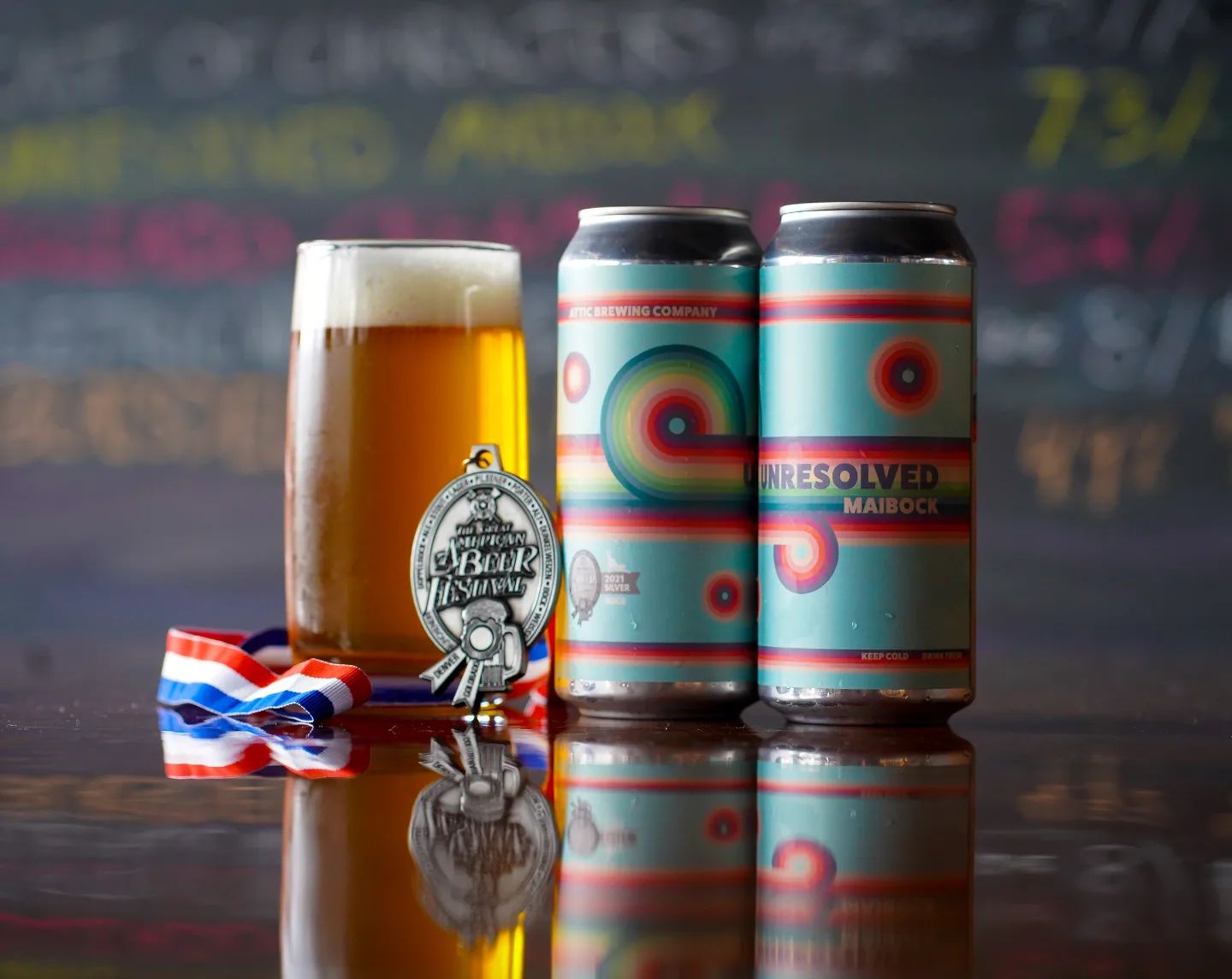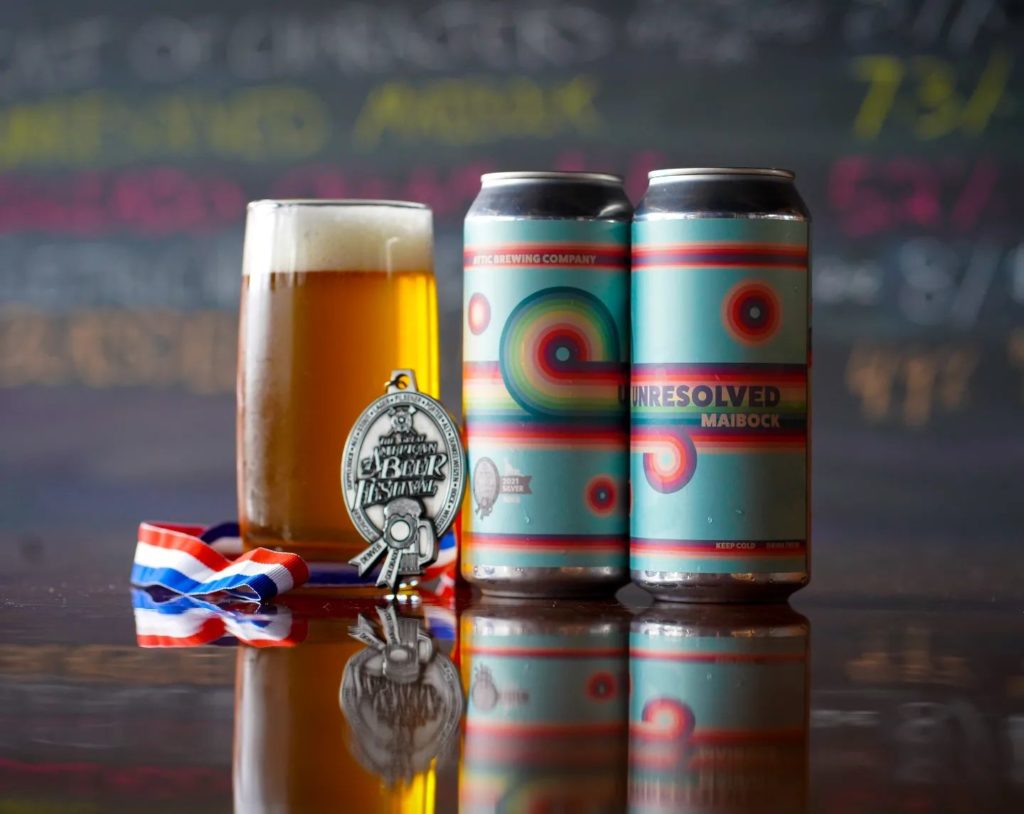 Owner and president Laura Lacy started Attic Brewing Company as Germantown Philadelphia's first craft brewery in over 100 years. And while we love that Attic Brewing is carving out a space for itself in Philly, what we love most is the brewery's dedication to be a safe place for everyone to come enjoy really good beers.
Unsurprisingly, the brewery also focuses a lot of its attention on giving back to its community. You can see that clearly in Attic's Give Back Series, which donates to local nonprofits. To date Attic has raised over $25,000 for various organizations.
Austin Street Brewery
Portland, ME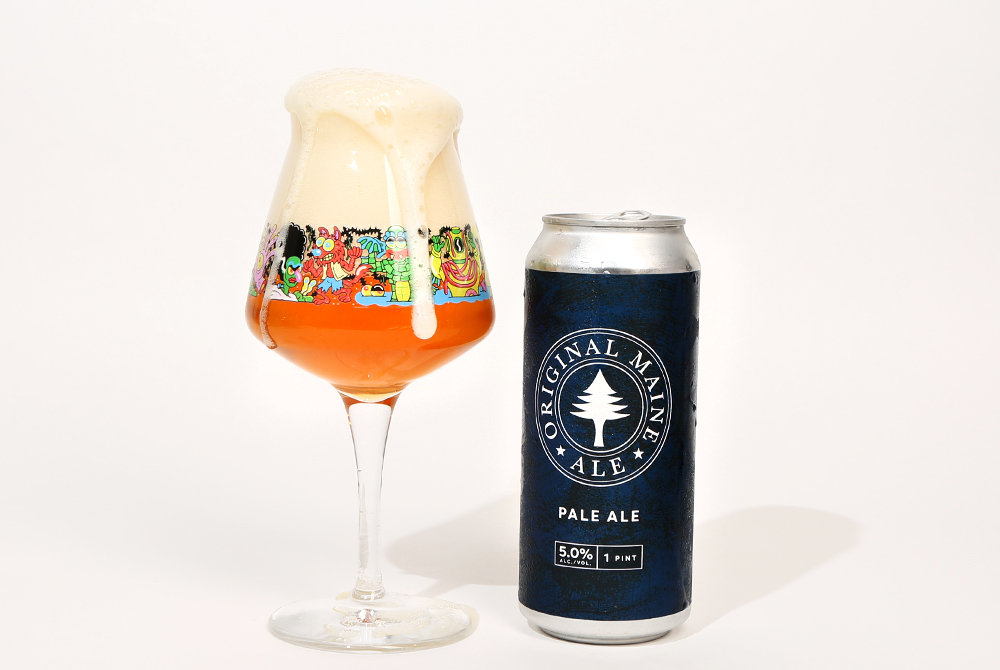 Portland, Maine's Austin Street Brewery has quietly risen to the top of Vacationland's breweries. Across their two locations, Austin Street brews profoundly drinkable and flavorful beers that win us over time and time again. And, with a predominantly women-led brewstaff, Austin Street prioritizes quality and precision with each brew.
At the end of 2018 Austin Street opened its Fox Street tasting room, which just so happens to be one of the most stylish destinations in town. Sleek, modern, and sunlit, the Fox Street location is a must-stop on any trip to Portland.
Back Home Beer
Brooklyn, NY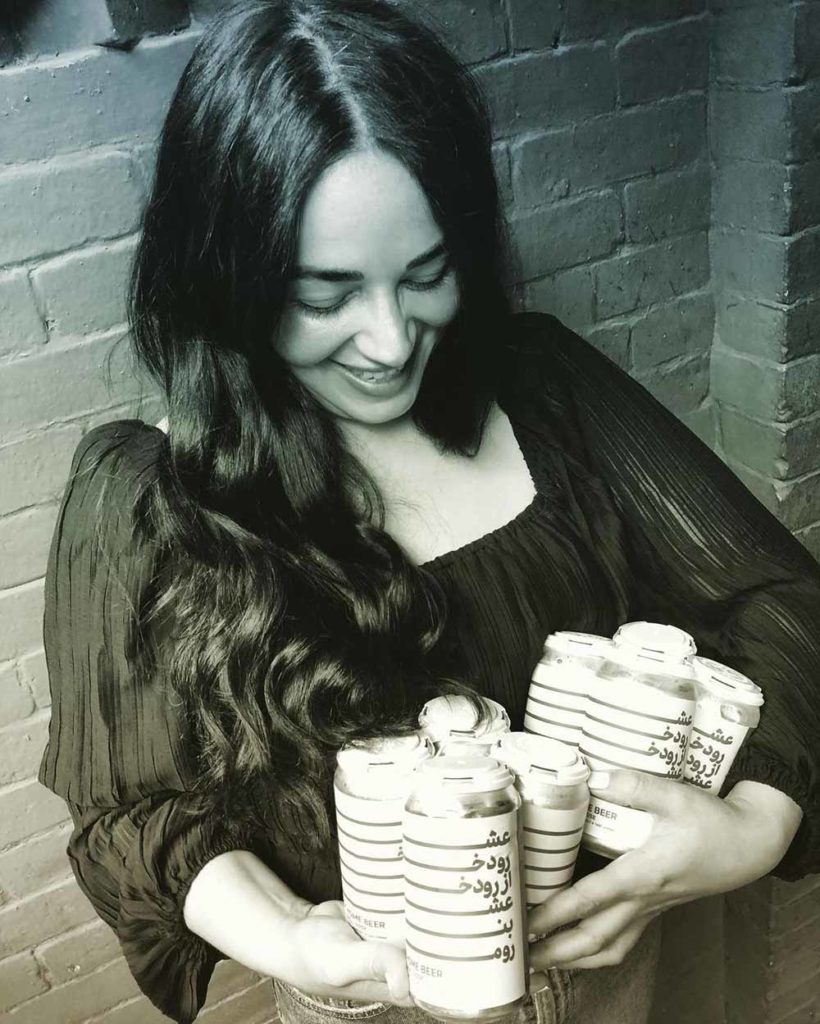 Zahra Tabatabai hasn't been brewing long, but she's already making waves in Brooklyn. The founder of Iranian- and female-owned Back Home Beer, Tabatabai brings a unique background to craft, focusing on flavors and art from Iran and the Middle East.
Tabatabai, the daughter of Iranian immigrants whose grandfather homebrewed in Iran in the 1950s and '60s, started Back Home Beer to share the rich history of brewing in Iran. From the beginning, Tabatabai started homebrewing her grandfather's old recipes. He used a lot of ingredients from his garden in Shiraz, Iran: sumac, salt, barberries, and dried limes.
Fairly recently, Back Home dropped their first cans in New York City. The 4.2% ABV Sumac Gose was cured with sumac, tart cherry, and blue salt. At the time of publication, it held a coveted 4.13 out of 5 on Untappd. Tabatabai chose to release her Sumac Gose first because all of those unique ingredients tell a distinct story.
"In Iran, sour cherries grow like crazy," she says. "They're a popular flavor and fruit. They make a lot of different dishes with sour cherries, but mostly they're just eaten with salt. And some people put sumac on it. My grandfather also brewed a lot with sumac, so that's when I had the idea to do a gose with this beer."
Drinkers have responded to her narrative. Tabatabai's Sumac Gose debuted in mid-October to rave fanfare. It sold out from the shelves of many accounts within just a few hours.
In 2021, many breweries seem to think that "innovation" involves throwing as many cookies as possible into the mash tun. But thoughtful brewers like Tabatabai find creativity by looking at their heritage. We'll definitely be keeping an eye on what Tabatabai comes up with next.
Backward Flag Brewing Co.
Forked River, NJ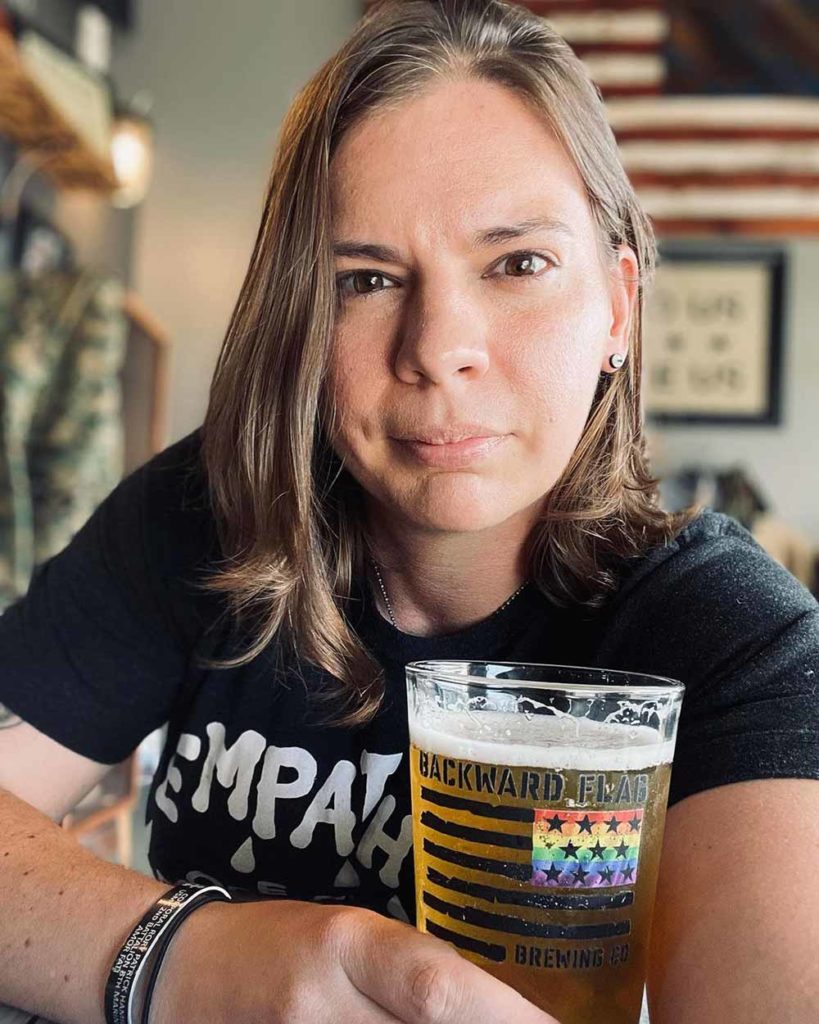 A woman- and Veteran-owned brewery in South Jersey, Backward Flag works hard to raise awareness about veteran's issues…and make terrific beer. Try the Something's Missing IPA, with 100% of sales donated to Veteran-focused mental health charities. Or the flagship Oak Armored Ale, a crisp pale conditioned on toasted American oak.
Baxter Brewing Co.
Lewiston, ME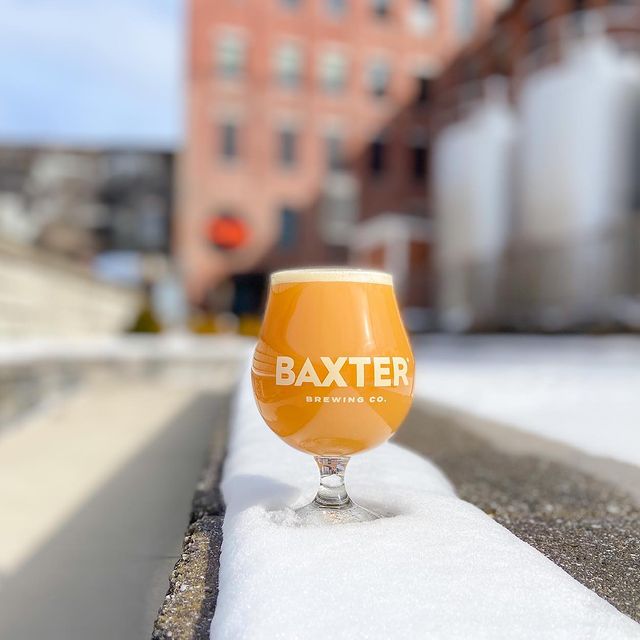 As president of Baxter Brewing Co., Jenn Lever has quite a job…"to capture the spirit of Maine in a can," as it says on Baxter Brewing's website. That sounds like quite a task, but Lever and her team at Baxter Brewing elegantly accomplish this through beers that are distinctly Maine. Such as Coastal Haze, a hazy IPA, or Howl together, a pilsner. Each beer crafted at Baxter has Maine at heart. And that's a beautiful story we will one hundred percent drink up any day.
Bissell Brothers Brewing Co.
Portland, ME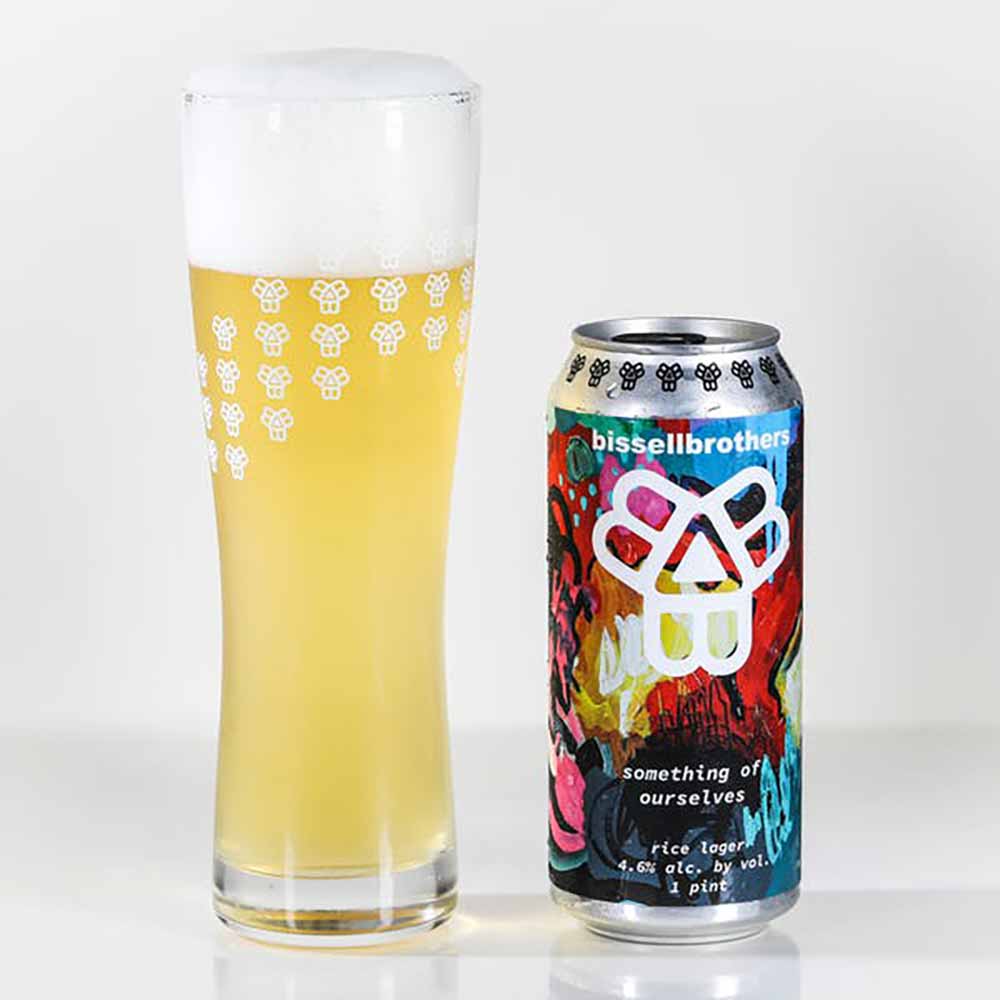 Following many conversations on diversity and inclusion in the beer industry, the women of Bissell Brothers decided to a brew a beer meant to inspire similar conversations around breaking through barriers in the industry. Released in August 2021, Something Of Ourselves is a light rice lager perfect for as the brewery writes, "refilling over thoughtful, engaging conversation." Beyond the beer, Bissell Brothers recently started a paid production internship program to help promote diversity in the industry.
Czig Meister Brewing Company
Hackettstown, NJ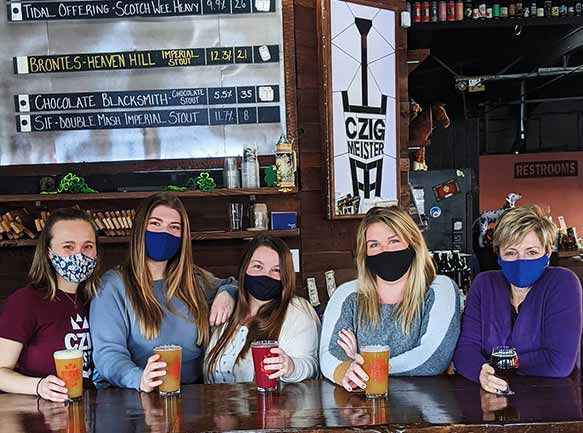 Co-founder Laura Czigler helped start this well-known women-led New Jersey brewery with her son Matthew Czigler and husband Frank Czigler. Today, she serves as Czig Meister's vice president and CMO. And Czig Meister's Assistant Brewer Ashley Schreyer helps brew everything from the popular Sour Peach Ring NEIPA to the Mariana double NEIPA.
Ever Grain Brewing Co.
Camp Hill, PA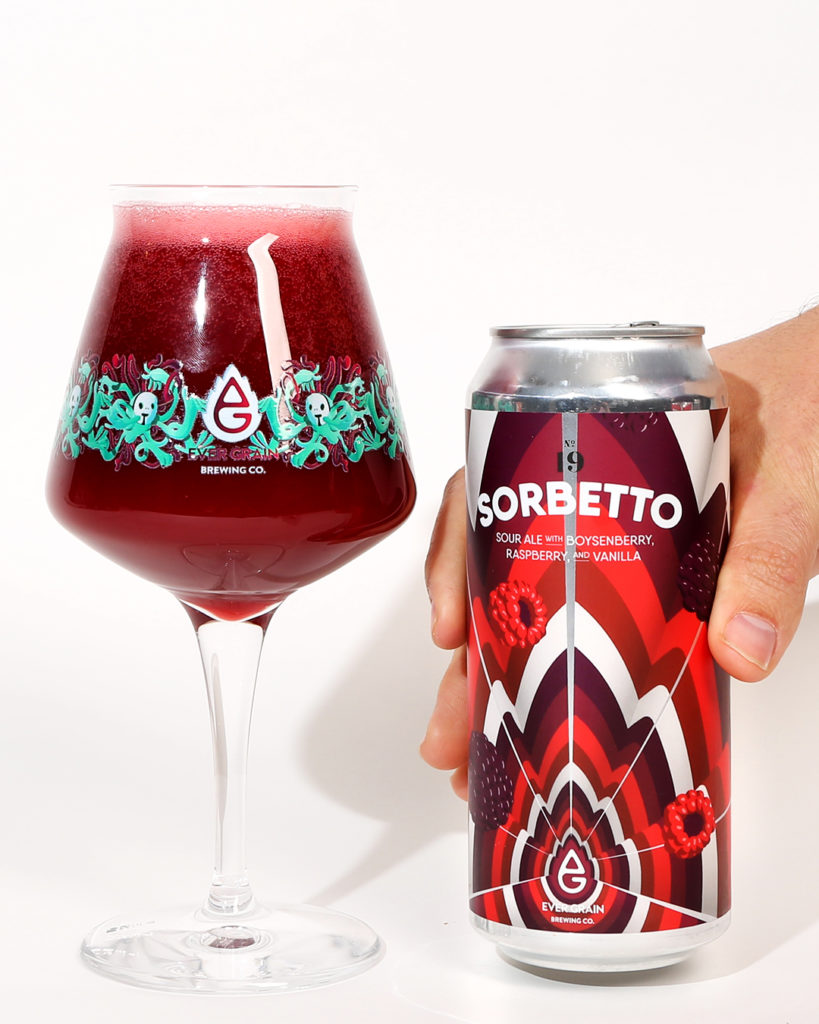 Opened in the fall of 2016 by Larry Dolan and Norm Fromm, Ever Grain Brewing Co. has really grown over the past five years. Almost since the start Ever Grain VP of Marketing, Angella Howard, has drive the message home that Ever Grain brews impeccable sours, stouts, IPAs, and more with a local twist. Case-and-point, a couple years ago Ever Grain purchased The Farm, a three-acre property with peach, cherry, nectarine, and plum trees and several beehives. Here, Ever Grain brews mixed culture and spontaneously fermented beers using their own homegrown ingredients.
Faces Brewing Co.
Malden, MA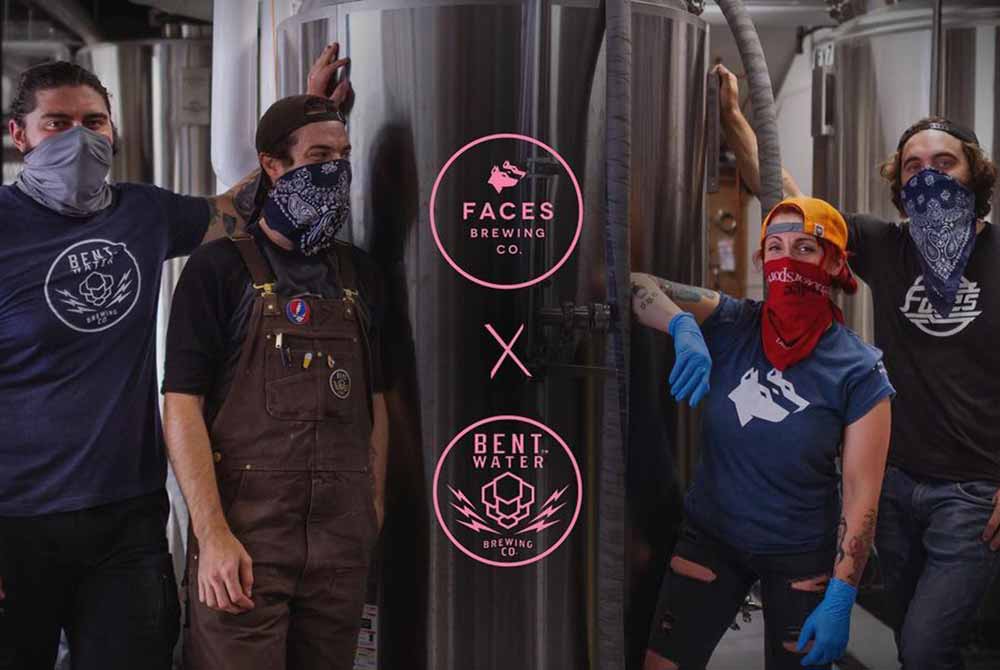 Faces Brewing Co. Brewer Danielle Coons crafts the beers at this Massachusetts-based brewery. Housed in a former nightclub called Faces Nightclub, Faces Brewing Co. brought a fresh perspective to the place. As an American brewpub, Faces focuses on pairing food and craft beer. Coons brews some great New England-style IPAs such as Progression and Ultrawave, but also look out for some standout lagers from an Italian pilsner to a cream ale.
Fifth Hammer Brewing Co.
Long Island City, NY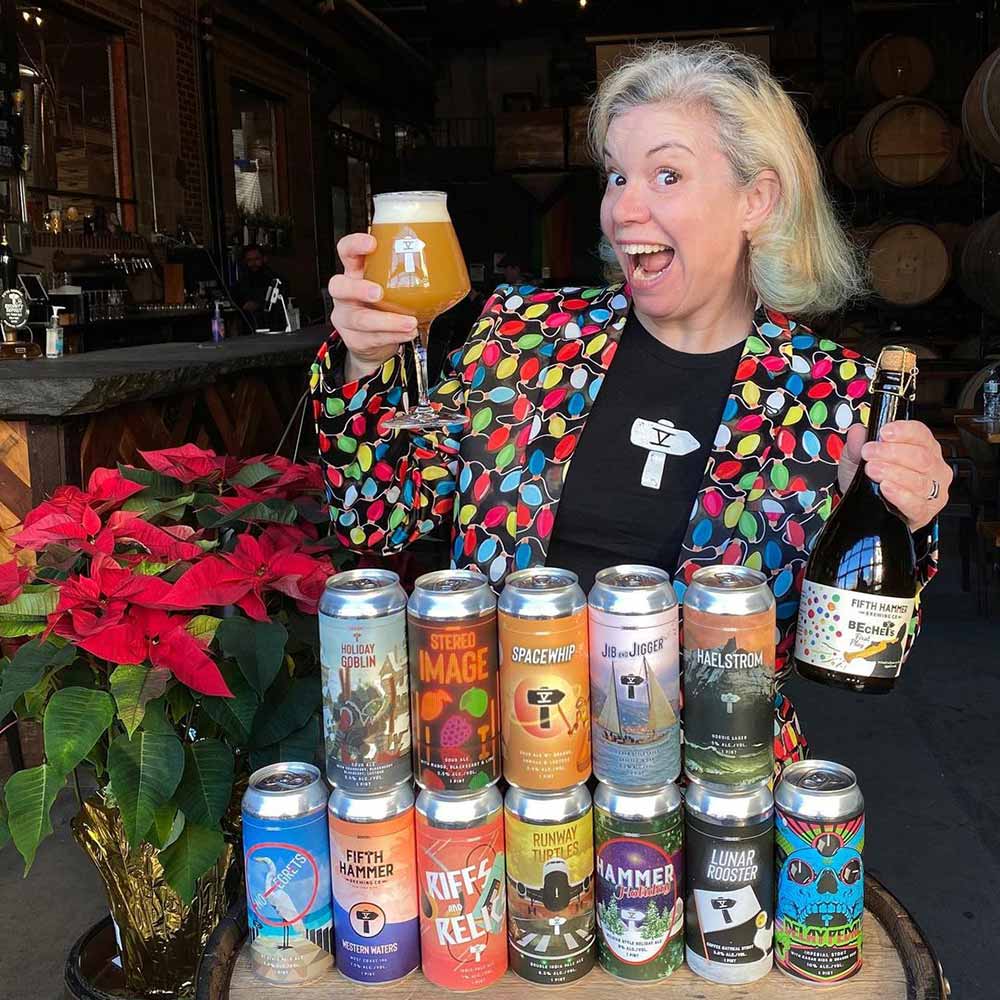 It's impossible to look at women pioneering the craft beer industry—especially in New York City—and not highlight Mary Izett. Her often colorful hair and vibrant personality to match have made incredible strides for women in craft beer. Her accolades stretch as far as the Brooklyn Bridge. She has served as the President of the Pink Boots Society chapter in New York and President of both the Malted Barley Appreciation Society and the New York City Homebrewers Guild, has authored the book Speed Brewing, and co-hosted the podcast Fuhmentaboudit.
In 2017, she added co-owner of Fifth Hammer in Long Island City, Queens, to that list. A 15-bbl taproom, Fifth Hammer constantly rotates through a selection of creative ingredient-driven ales. Hop Culture Managing Editor Grace Weitz actually loves Fifth Hammer so much that she asked Mary to help her and her wife brew a beer for their wedding in October 2019.
Garrison City Beerworks
Dover, NH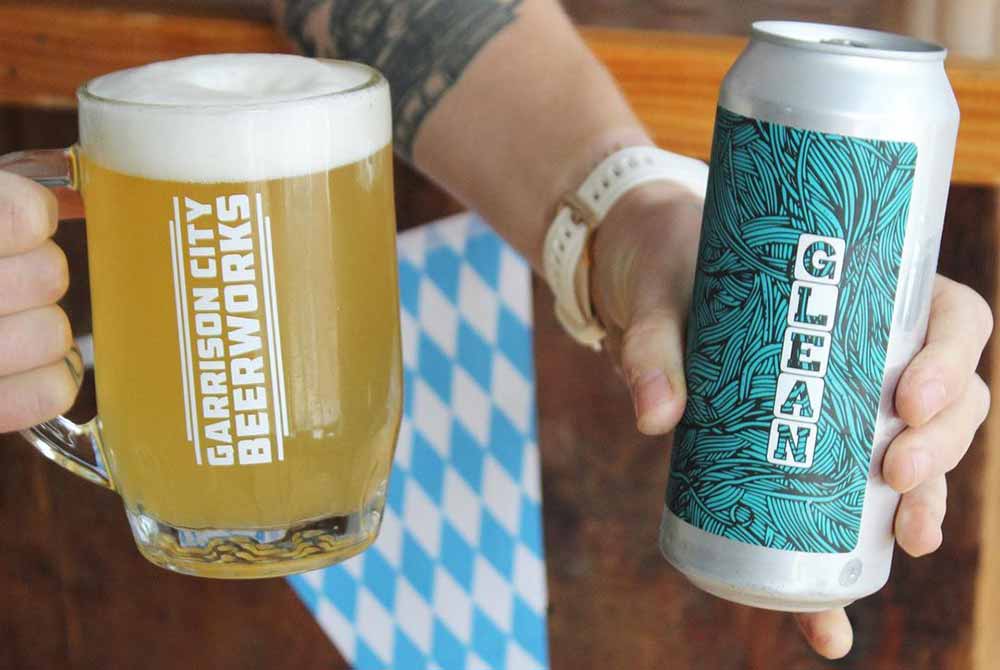 In the past several years, we've tried more IPAs than we can count: juicy IPAs, bitter IPAs, Milkshake IPAs… You name it.
And frankly, if we want an elite IPA, we're going with one from Garrison City Beerworks. Co-founder Nicole Gray has either studied some intense black magic, or she's just that good—and since we have a pretty good eye for practitioners of the dark and deadly arts, we'd say it's the latter. If you're looking for one of the best breweries in New Hampshire, find a seat on Garrison City Beerworks' outdoor patio and grab an IPA.
Harlem Brewing Co.
New York, NY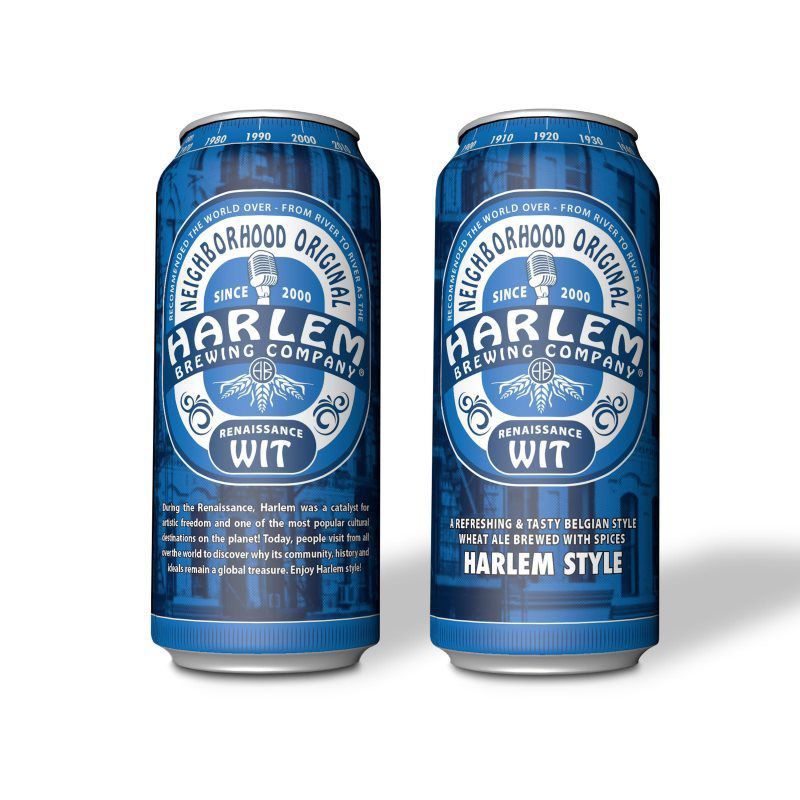 Harlem Brewing Founder and craft beer godmother Celeste Beatty made her first batch of homebrew in a studio apartment across from Marcus Garvey Park in the 1990s. In November of 2000, she started Harlem Brewing, one of New York City's OG craft breweries.
Almost twenty years later, the brewery continues to make styles to please all palates, from the flagship Sugar Hill Golden Ale to the Renaissance Wit and the 125 IPA. If you want to support Harlem but can't make it to NYC, you can use a Pico Brew to make your own Renaissance Wit or 125 IPA.
Hogback Mountain Brewing
Bristol, VT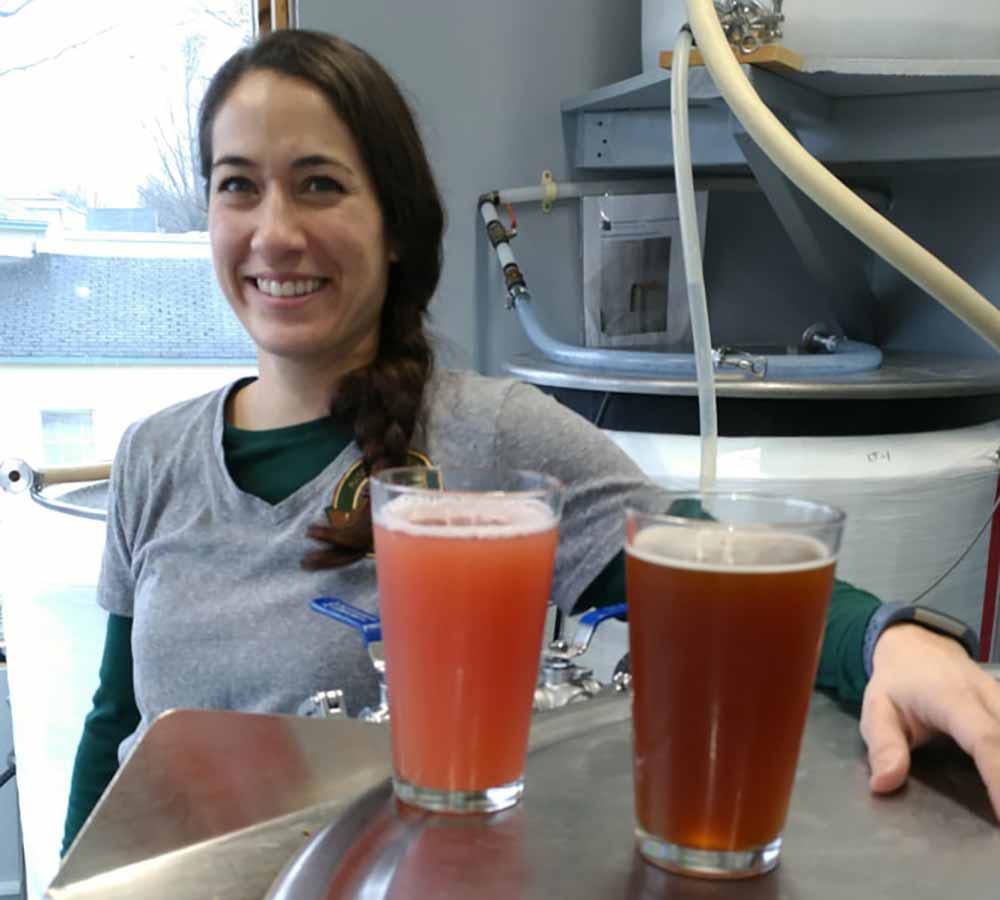 Founded in 2015 by Kevin Hanson, Hogback Mountain Brewery was purchased by Sam and Jamie Sawyer in 2018. In Vermont most folks have heard of The Alchemist and Lawson's Finest Liquids (two amazing breweries for sure), but Hogback is an under-the-radar brewery churning out great local beer. Run by in part by Sam, who is almost a mother of four, Hogback Mountain Brewery should be a must-stop on any trip through Vermont.
Interboro Spirits and Ales
Brooklyn, NY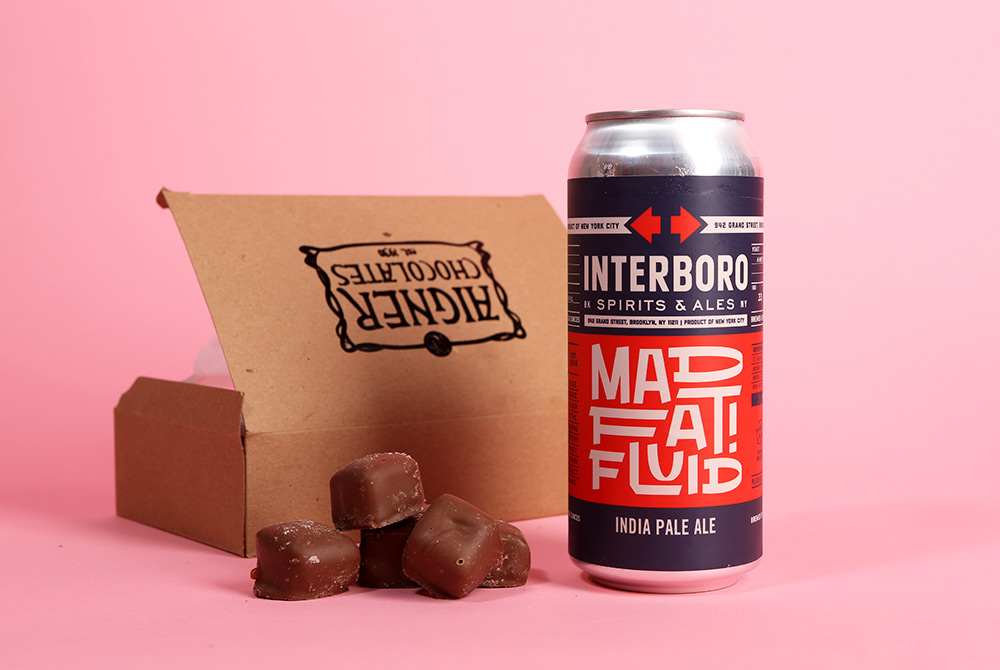 Brooklyn's only combination brewery and distillery was co-founded by Laura Dierks, now a legend in the New York City beer scene. Perhaps best known for its Stay G-O-L-D collaboration with Run the Jewels (Dierks' partner, Jesse Ferguson, used to run independent rap label Def Jux), the brewery/distillery is a frequent and fun participant on the craft beer festival circuit.
While Ferguson handles the beer, the distillery portion couldn't have happened without Dierks, who spent years researching the licensing. The combination of spirits and beer creates one of New York City's most unique drinking experiences.
Kraemer & Kin
Grand Isle, VT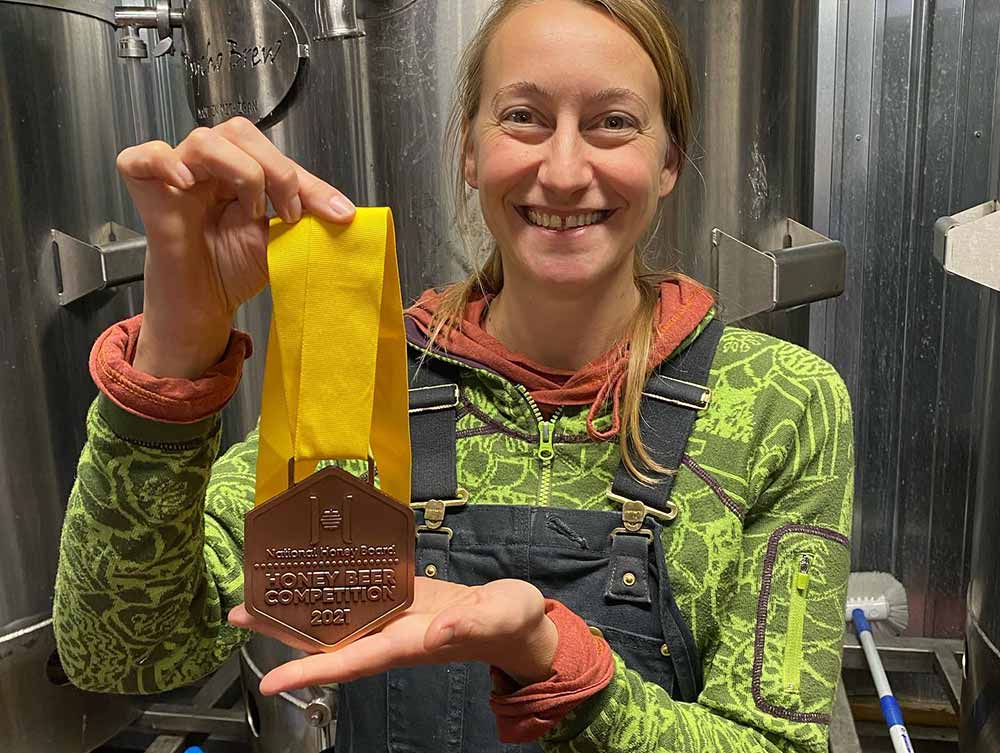 Another Vermont brewery that could be considered a hidden gem, Kraemer & Kin is a family-owned operation that opened right before the global pandemic in February 2020. Founded by Heather, Levi, and Christie Kraemer, this Grand Isle-based brewery launched as the first in the Champlain Island region of Vermont. And it has been a pretty long journey for the trio (Christie and Levi are married while Heather is Levi's sister). Eight years ago the three started a hop yard on Christie's family property, eventually graduating to a brewery to focuses heavily on sustainability and brewing with the flora and fauna around them. This is truly a special place making some very special beers.
Lamplighter Brewing Co.
Cambridge, MA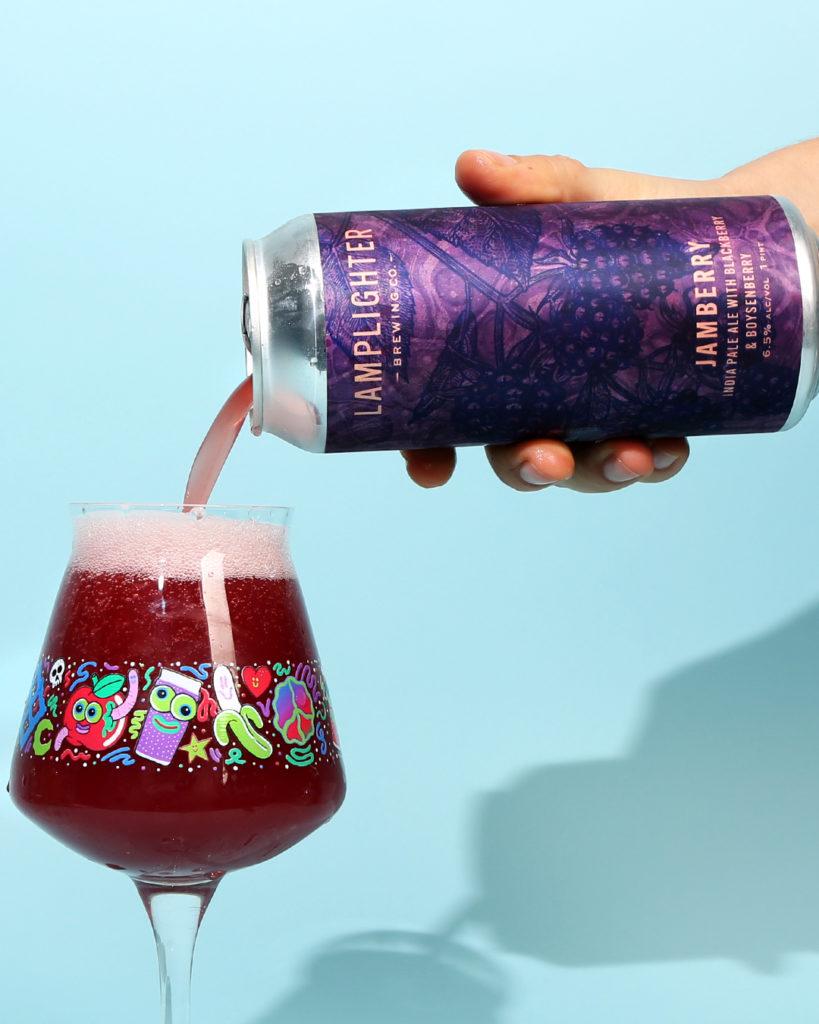 Boston has a history of producing some of the best big-name breweries in the country, including Trillium, Tree House, and Night Shift. But we hold a deep appreciation for the more under-the-radar spots like Lamplighter in Cambridge, MA, that focus on hazy NEIPAs, unique barrel-aged sours, and special seasonals.
Cayla Marvil co-founded Lamplighter with her partner AC Jones in 2016 and over the last four years has stormed the scene, earning a spot on Forbes "30 under 30" list for Food and Drink in 2020 and making pretty much any one of our own guides to the best breweries in Boston.
And just this month, Lamplighter opened its second location as a part of The Shed at Cambridge Crossing in Kendall Square. The 6,000-sq-ft taproom and production space, called Lamplighter Brewing CX, will carry on Lamplighter's tradition of brewing exquisite hazy IPAs, barrel-aged sours, and more.
Recently, we've been impressed with beers like Cloud City, a Strata-hopped NEIPA; Giants Under the Sun, a gorgeous Helles Lager; and In Bruges, a Belgian-style tripel. Plus, the brewery has fun nods to music, television, and film, having launched with beers like The Upsidedown and Stardust.
Lawson's Finest Liquids
Waitsfield, VT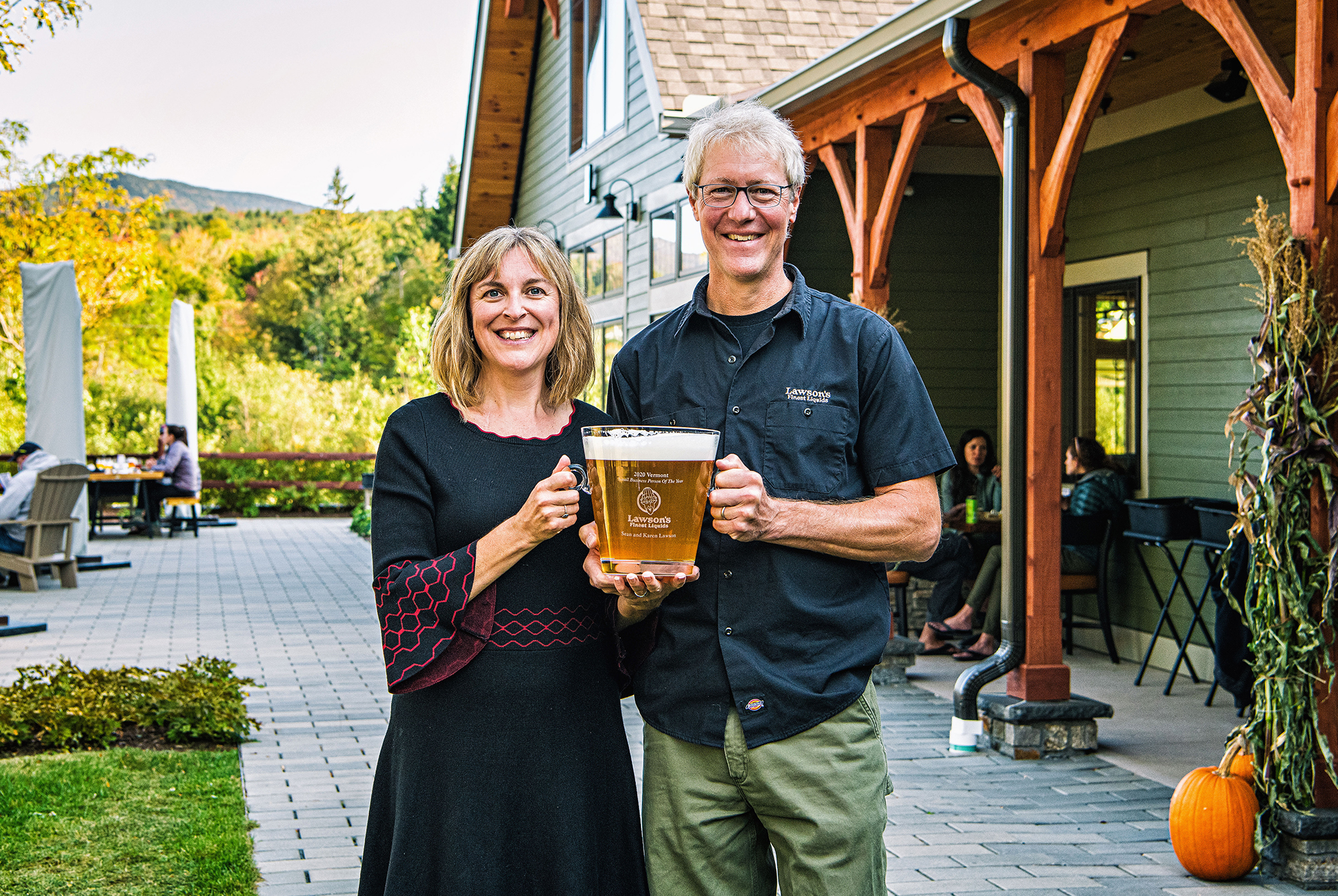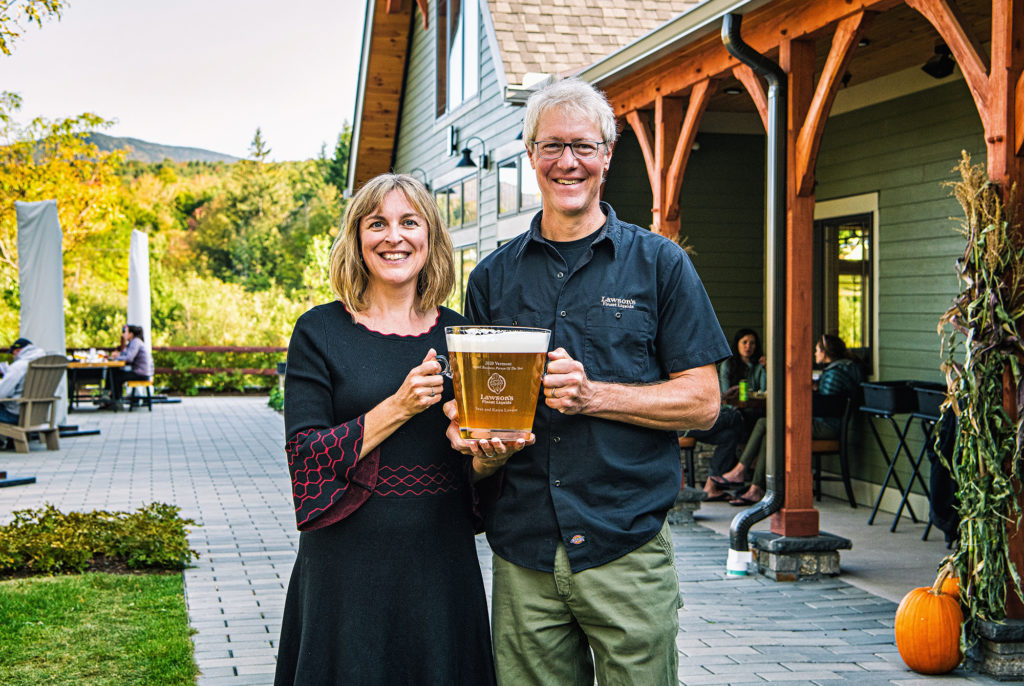 Founded by wife and husband Karen and Sean Lawson in 2008, Lawson's Finest Liquids produces a diverse lineup of beer. The brewery has long been praised for its hoppy beers Sip of Sunshine and the Super Session series.
Not only does Lawson's produce excellent beers, but it has also become a significant part of its local community, making it one of our best breweries to visit in Vermont. For instance, Lawson's is a member of the Vermont Businesses for Social Responsibility as well as the Mad River Valley Chamber.
Love City Brewing
Philadelphia, PA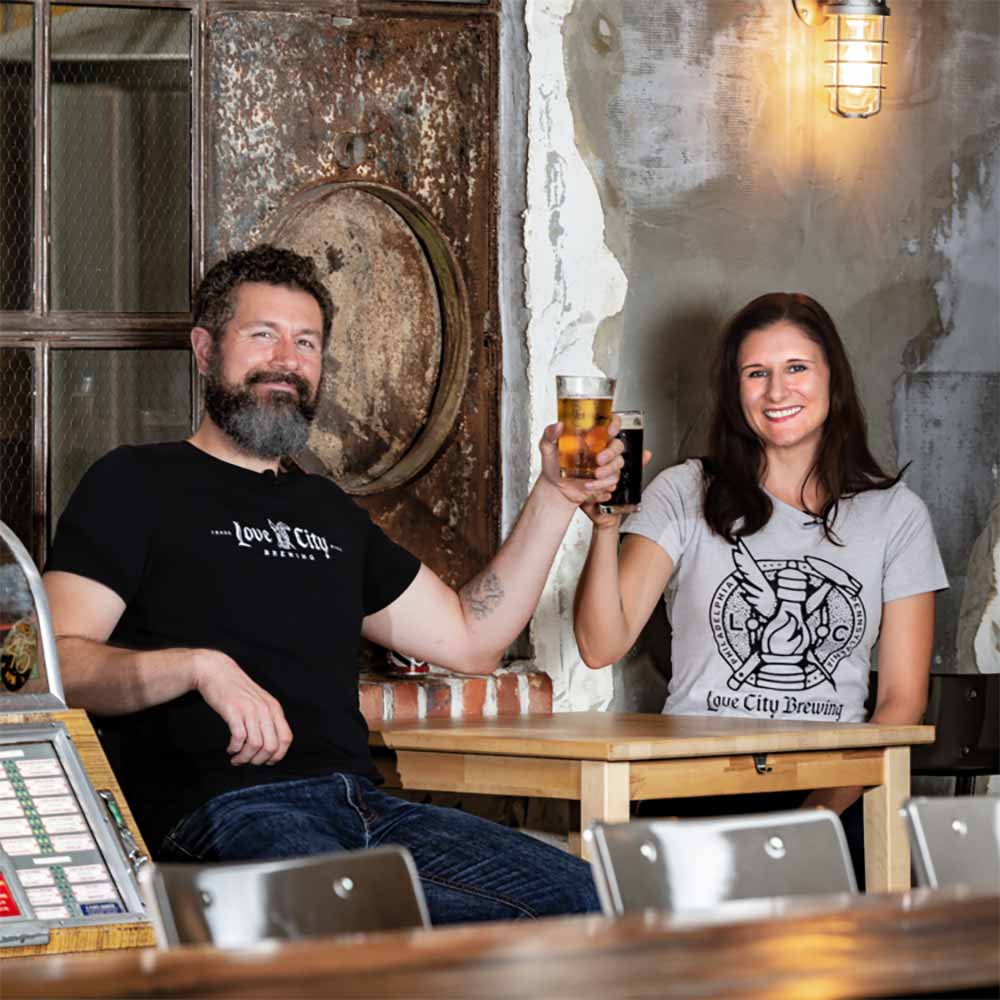 Melissa Walter started Love City Brewing with her partner Kevin Walter to be a place focused on "good people, good beer, and a good want to cap off the day," as the brewery writes on its website.
In addition to running the brewery, Melissa also serves as a co-chair of the Brewers of Pennsylvania (BOP) Equity and Inclusion Committee, whose mission is to create more educational opportunities for People of color, women, those with disabilities, and those who identify as LGBTQIA+ in the industry.
Moustache Brewing Co.
Riverhead, NY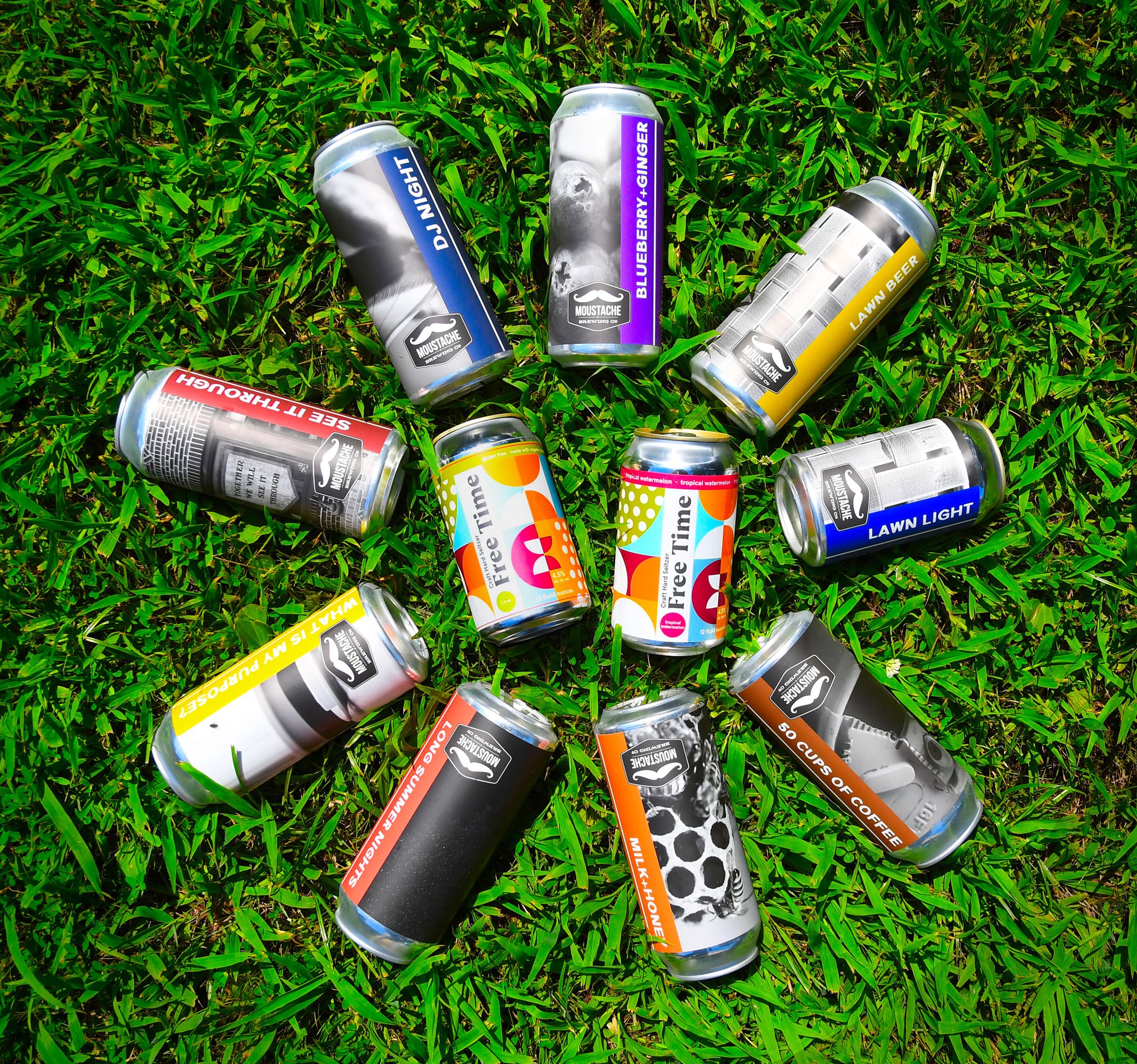 A Long Island staple, this woman-founded brewery makes beers for every taste, from the flagship Sailor Mouth IPA to the Long Summer Nights Witbier. Those with more adventurous taste buds should try the "iced coffee in a can" 50 Cups of Coffee Milk Stout and the Milk+Honey Brown Ale.
If you're not feeling beer (though at Moustache, there's hardly an excuse!), the brewery also offers products that cater to other tastes, including New York-made wines from their friends at Chronicle Wines and Bridge Lane.
Necromancer Brewing
Pittsburgh, PA
Last year, we named Necromancer Brewing one of the 10 Best Breweries to Watch in 2021. We had a good feeling about the new spot founded by Ben Butler, who also owns the design agency Top Hat.
We love it when we're right.
You'll be hard pressed to find another brewery out there like Necromancer, which focuses on resurrecting bygone beer styles (hence the name Necromancer… Get it?).
Helmed by Lauren Hughes, the second-ever female head brewer in Pittsburgh, Necromancer's brewing program focuses on this "Resurrection Series." In just the last year, Hughes has brewed a Kentucky common ale, a grisette, a purl (a strong English pale ale brewed with the tops of the wormwood plant), a Belgian IPA, an Adambier (a strong, dark, hoppy, sour ale extensively aged in wood barrels), a grodziskie, and biere de garde.
It's a love of oft-forgotten styles that put Necromancer on our best new brewery list in 2021.
Nonesuch River Brewing
Scarborough, ME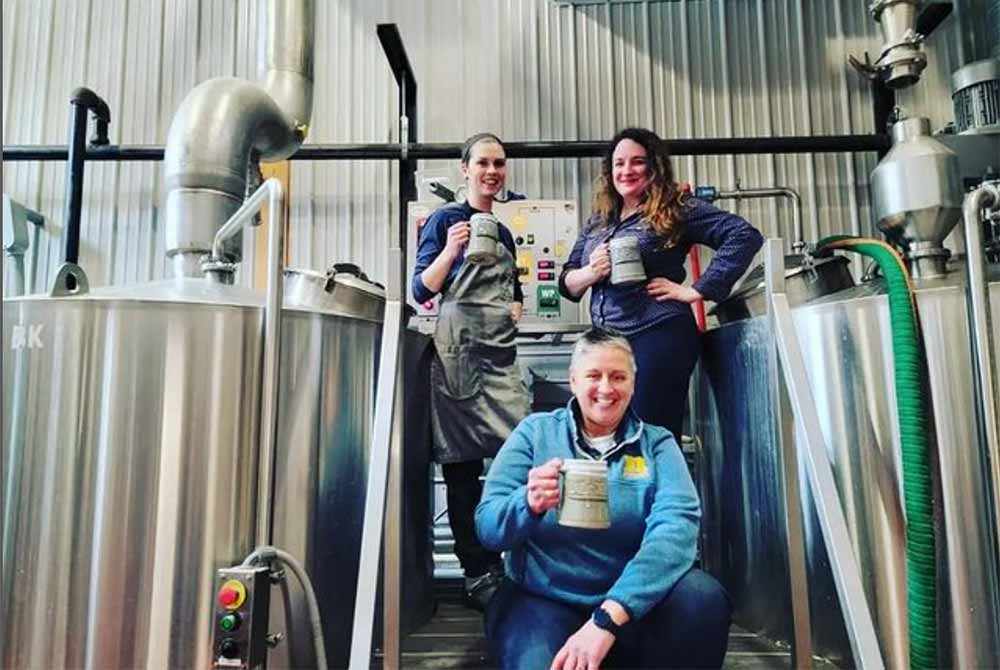 Symbolized in the namesake of the restaurant and brewery, the Nonesuch River is a body of water that runs through the seaside town of Scarborough, ME, connecting the town's eight villages to one another.
Nonesuch is proud to be Scarborough, Maine's first and only brewery, joining the ranks of the celebrated Maine craft beer scene. Nonesuch aims to combine well-crafted, approachable beer and cocktails with the abundant bounty of Maine's local and natural resources to create a seasonally inspired menu in a lively, warm, and inviting atmosphere.
Shea Cusick, Heather Guglielmo, and Marina McGoon have propelled Nonesuch to the next level. Heather is the event and marketing manager, Shea is the brewery sales and merchandise manager, and Marina is the executive pastry chef. These women, along with others operating the front of house, have made Nonesuch River Brewing a sought-after dining and brewery experience.
Olive Pit Brewing
Lisbon Falls, ME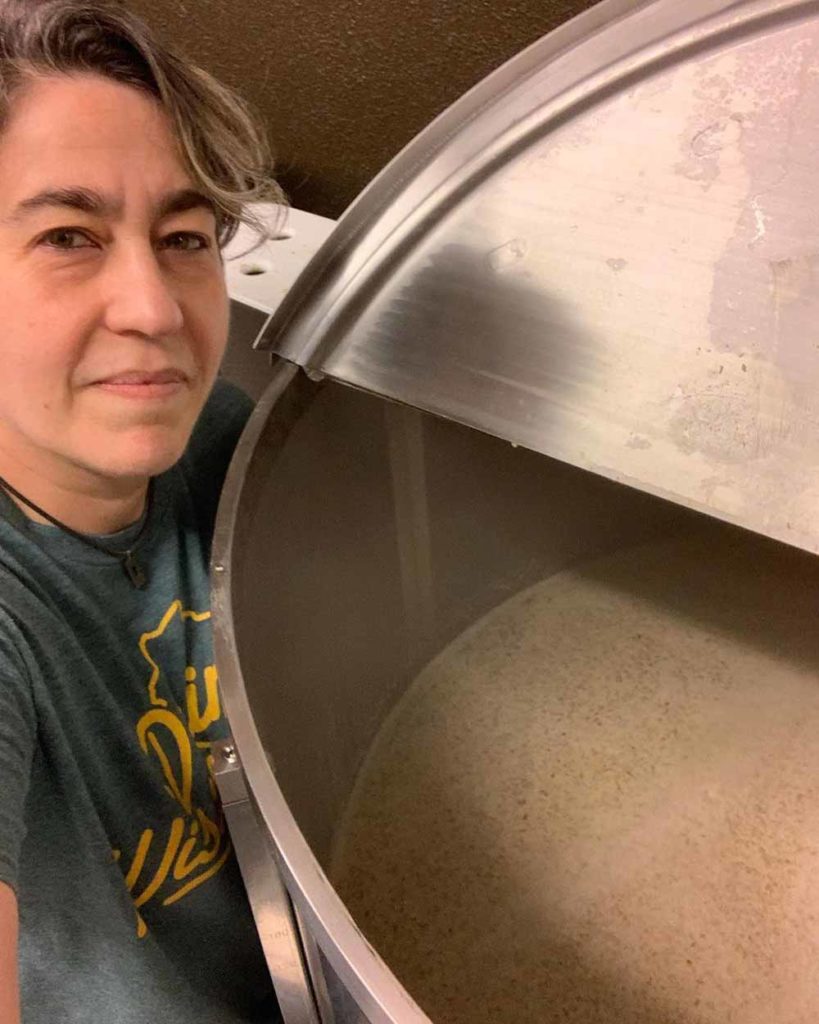 When Christy Cain opened Olive Pit Brewing in Lisbon Falls, ME, last year, she claimed the title of the town's first brewery owner. Cain went off to brewing school after she and her wife had a hard time finding beers they liked. After earning a diploma in brewing science, Cain decided to brew them instead! And that's the ethos at Olive Pit: to be a welcoming place for the female beer consumer and the entire community.
Other Half Brewing Company
Brooklyn, NY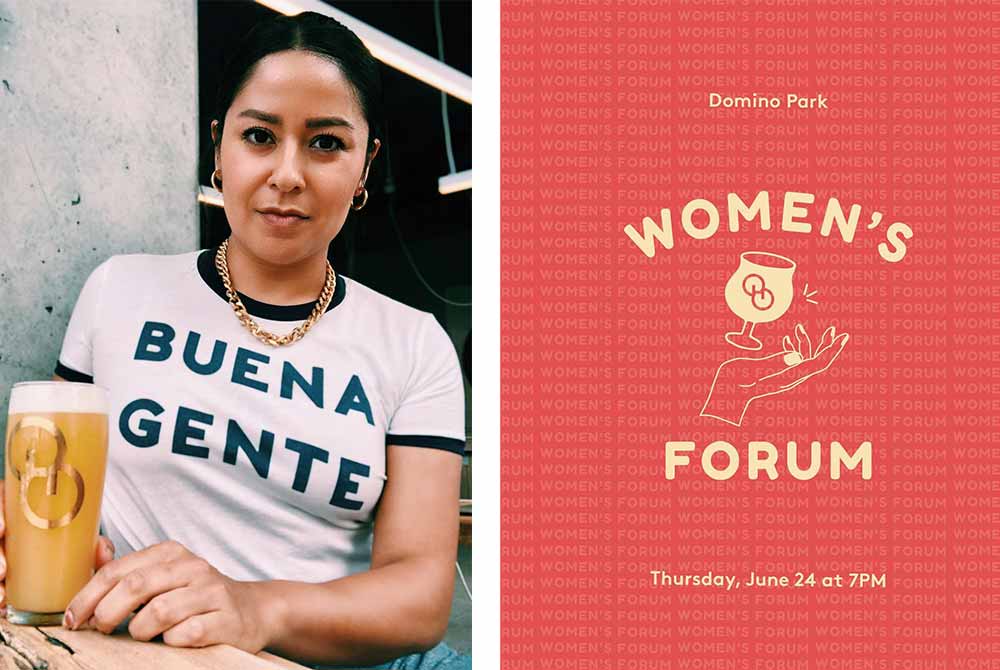 Other Half Brewer Breeze Galindo works at a brewery known for its can release lines (pre-COVID) and IPAs. In between her ten-hour brewing shifts, she started asking how she could impact the community of women in beer.
In May 2021, Galindo launched the Other Half Women's Forum, which organizes panels and conversations around sexism and racism in the industry. Galindo has invited speakers from female-owned Three Weavers and Grimm along with KCBC and Burial Beer Co., to name a few.
"Other Half has a very dude-ish vibe," says Galindo in an article for VinePair. "The women's forum is like a bat signal. It catches your attention."
In addition to creating the Other Half Women's Forum, Galindo also serves as a board member of The Michael James Jackson Foundation for Brewing & Distilling. Lately, she's been helping to develop a mentorship program.
It's way we named her one of our "10 People to Watch in Craft Beer in 2022."
Proclamation Ale Company
Warwick, RI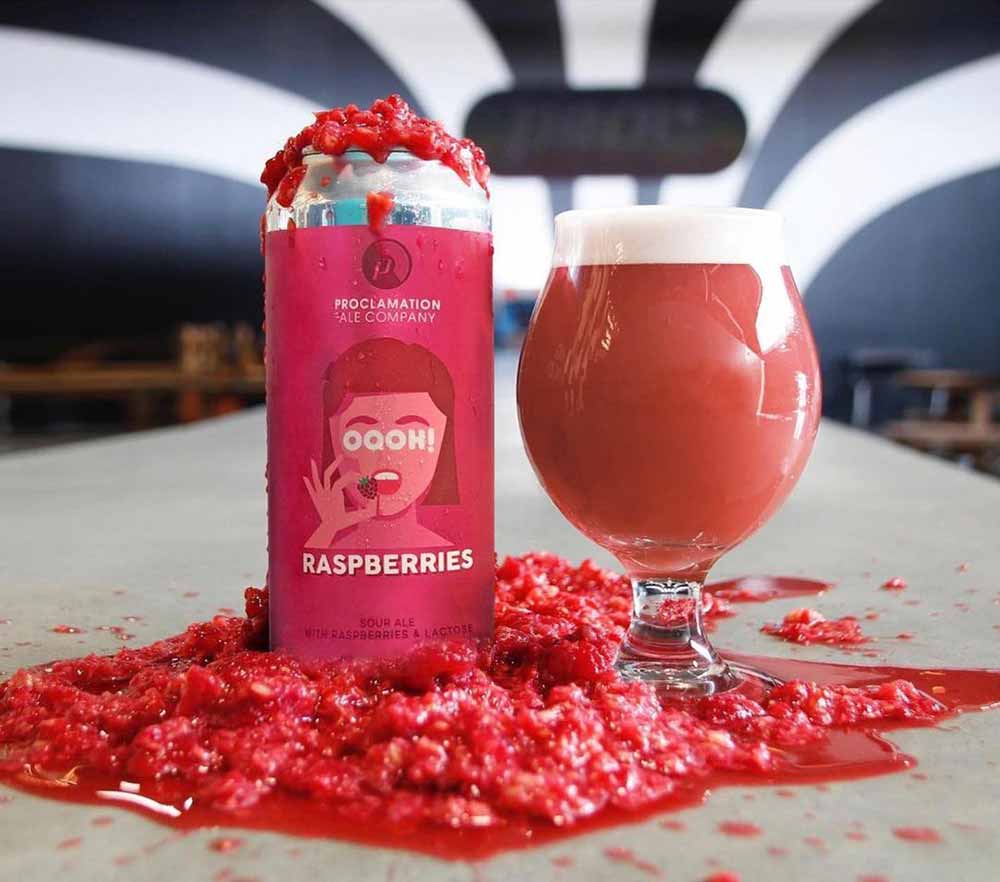 Lori Whitham took over running the business at Proclamation Ale Company after her husband and founder Dave Whitham passed away from cancer in December 2020. In the back, brewer Kate Goodson drives the brewing engine at this Rhode Island-based brewery. Which includes a 2,000-square-foot barrel aging and wood cellar for sour and mixed-fermentation ales along with a 3,000-square-foot tasting room.
Redemption Rock Brewing Company
Worcester, MA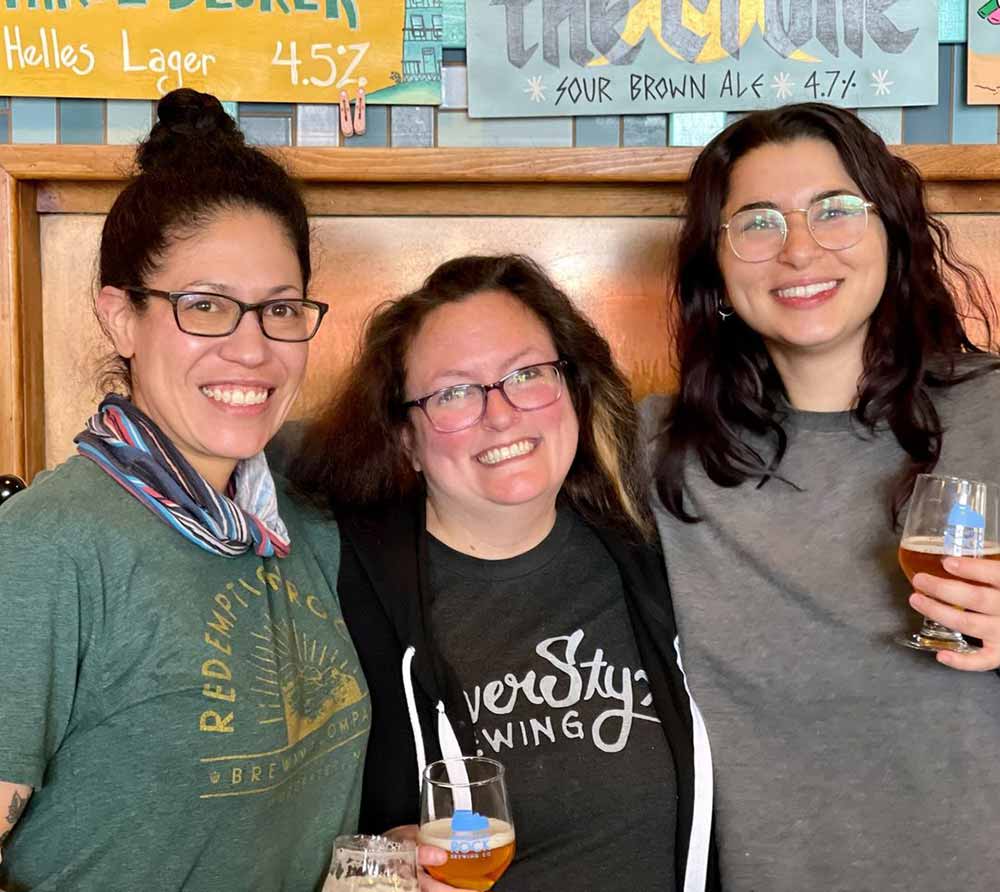 As the CEO and co-founder of Redemption Rock Brewing Company, Dani Babineau has helped build an amazing culture at the brewery. Besides her three co-founders, Babineau leads a team of all women. Which makes sense because the brewery opened in Worcester, MA, in January 2019 with a simple slogan: Beer for People. According to Redemption Rock Brewing Company's mission statement, "That is, we believe craft beer is at its best when it brings people together, and when it's accessible, welcoming, and safe for everyone." Since opening, Redemption Rock has worked to create a space that is welcoming and safe for all.
Rhythm Brewing Co.
New Haven, CT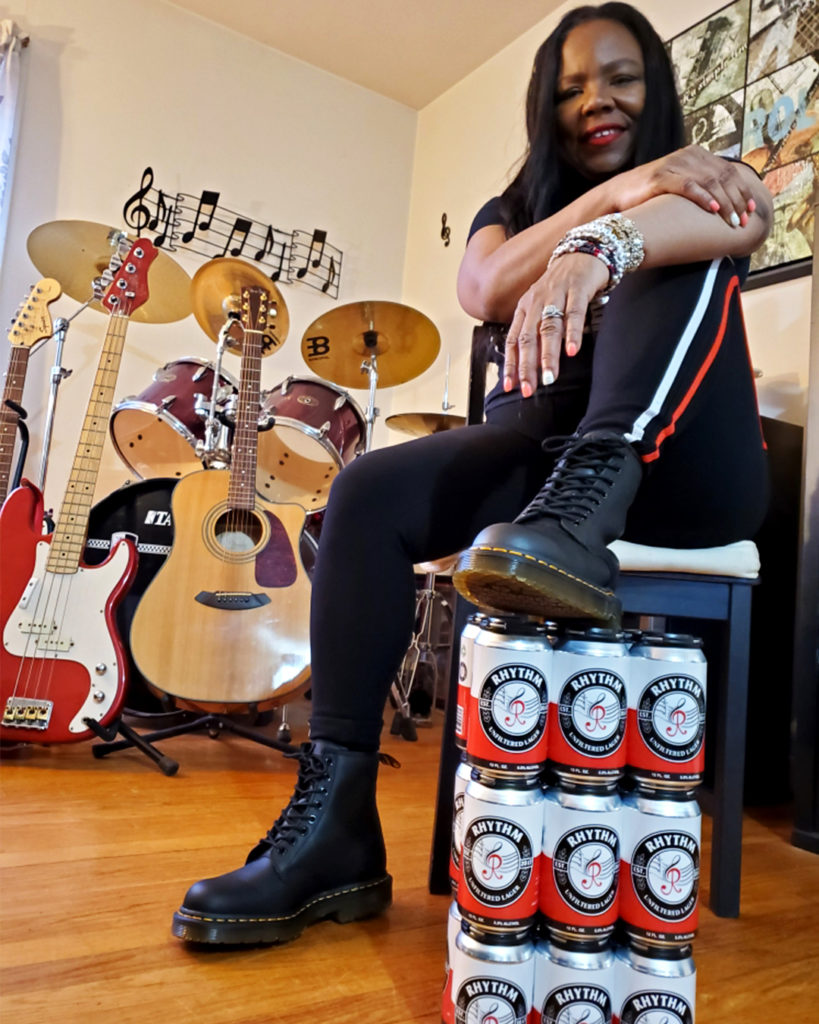 When she's not running a salsa dance studio, Rhythm (get it?) Brewing founder Alisa Bowens-Mercado crafts lagers inspired by her grandmothers, who loved good, crisp beer. Bowens-Mercado, aka "Lady Lager," also holds the distinction of being Connecticut's first Black woman brewery owner. The Rhythm Blue Lager is an instant classic!
All in all, with Rhythm Brewing Bowen-Mercado is brewing to the beat of her own drum.
Rising Tide Brewing Company
Portland, ME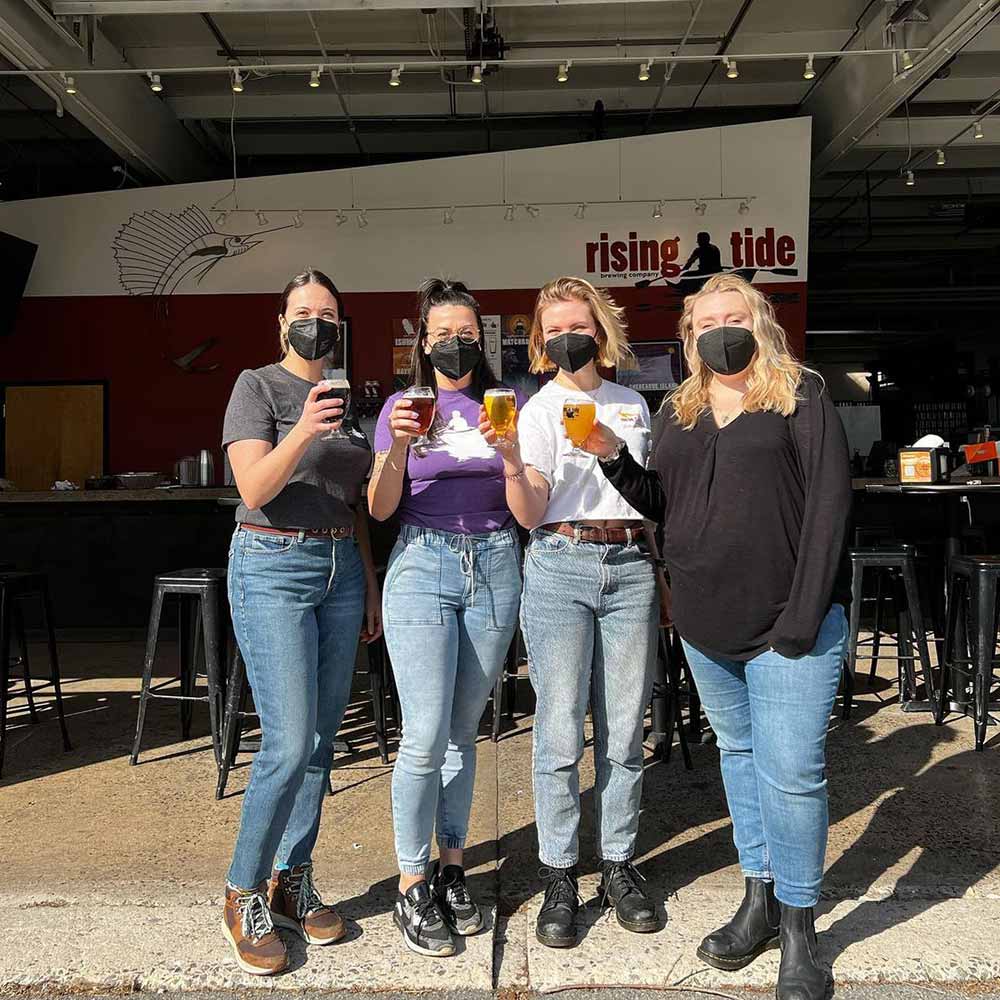 Rising Tide Owner and Director of Operations Heather Sanborn earned a master's degree in teaching and a law degree before running a brewery. As it says on the brewery's website, "From financial projections to supply chains, Heather pulls a laboring oar in nearly every aspect of the brewery operations."
Samuel Adams
Boston, MA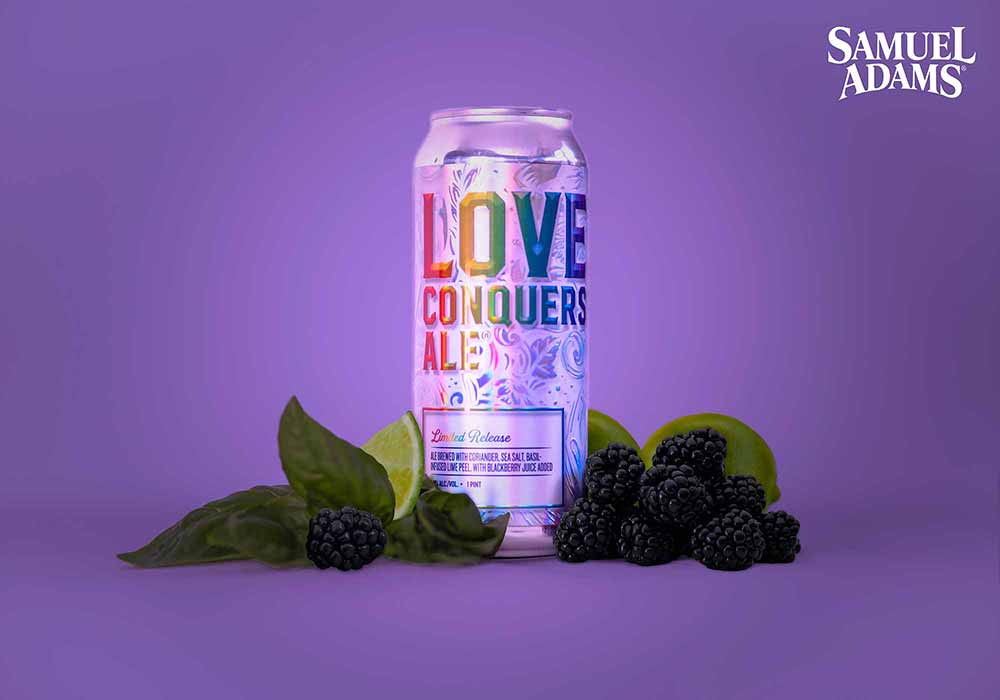 A revolutionary brewery, Boston Beer Co. has been pioneering programs that create a more inclusive, equitable, and just craft beer industry. For two years in a row Jennifer Glanville, brewer and Director of Partnerships at Boston Beer, joined us at BW(O)B to chat with female brewery owners from the brewery's Brewing the American Dream Program, founded with the goal to help small food and beverage entrepreneurs succeed through giving burgeoning businesses access to loans and invaluable mentoring.
All told, Brewing the American Dream and the Accion Opportunity Fund have provided more than 3,200 loans totaling $65 million to food and beverage businesses across thirty-nine states, creating or retaining more than 9,000 industry jobs, and providing free business coaching to over 12,000 entrepreneurs.
And the first clients of the program? Two ladies.
Carlene O'Garro, owner of Delectable Desires Pastries & Cakes, and Lucy Valena, owner of Voltage Coffee. On the brewing side, the Brewing & Business Experienceship awards one brewery a year (in a non-COVID year) the opportunity to travel to Boston for a week to brew a collaboration beer with the Samuel Adams team, receive mentorship from Jim Koch and other experts, and continue to reach out with questions for the rest of their business lives.
Previous winners have included Shari O'Connell-Stontz, co-founder of Bold Dog Beer Co.; Dali Parker, co-founder of Chula Vista Brewery; and Alicia Conger, co-owner of 1912 Brewing. Last year, Kate Russell, Founder and Head Brewer at Hopkinsville Brewing Co. in Hopkinsville, KY, won the experienceship.
TALEA Beer Co.
Brooklyn, NY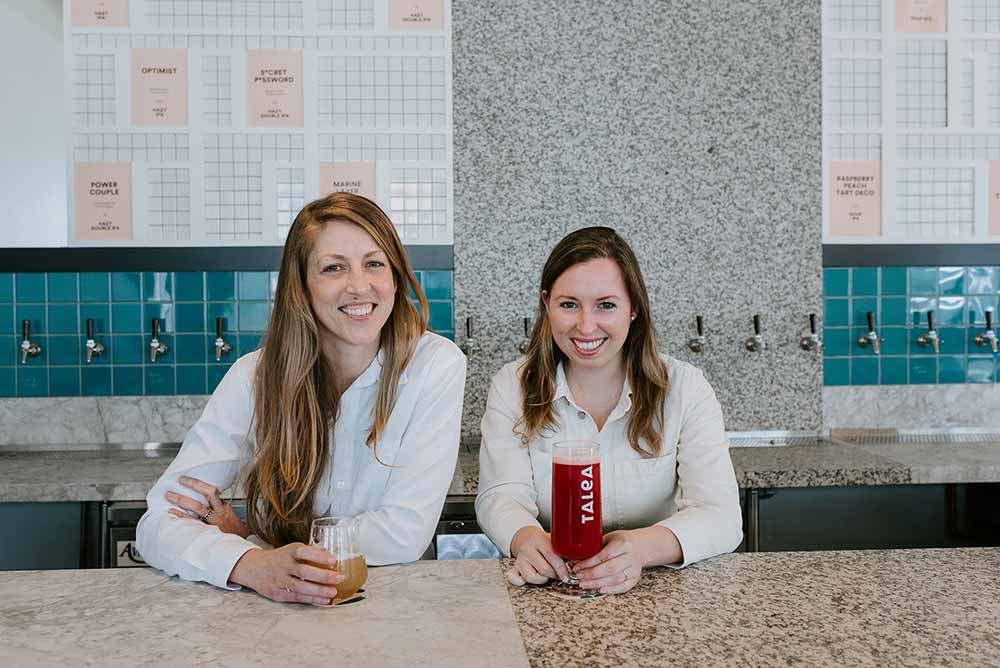 The lady-duo of Tara Hankinson and LeAnn Darland have been cranking out beer from their startup brewery since 2019 when both left their corporate jobs in tech and media to start a business in craft beer. But last March the pair took a new step, opening up their very own taproom in Williamsburg. BW(O)B vets, Hankinson and Darland have been on our radar for the last two years. So much so that we named TALEA (a mash-up of their first names–Tara and LeAnn), one of the "11 Best Breweries to Visit in Brooklyn."
The Alchemist
Stowe, VT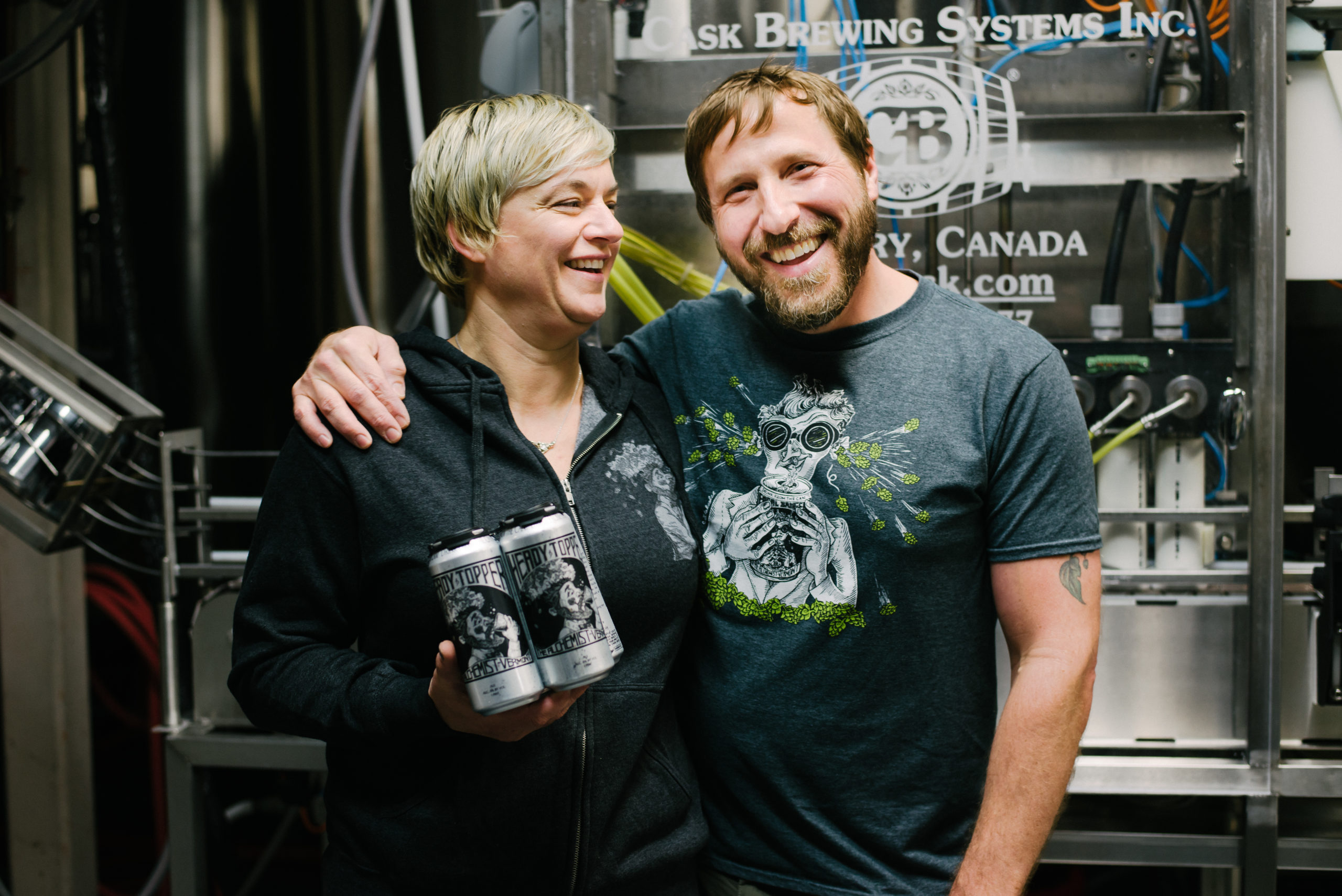 Did you know that wife and husband duo Jen and John Kimmich started one of America's most coveted and revered breweries together? I'm sure you're familiar with the brewery's groundbreaking Heady Topper, but dig a little deeper and you'll find Jen and her team driving one of the most robust sustainability programs in the country. A core pillar of the brewery, sustainable practices and ethos abound at The Alchemist from something as simple as composting to as complex as building their own wastewater treatment facility.
Jen's work at the brewery has been instrumental, earning her the Terry Ehrich Lifetime Achievement Award from Vermont Businesses for Social Responsibility (VBSR) for honoring her commitment to the environment, workplace, and community in 2018. Sure, The Alchemist makes fantastic beer, but it's Jen and John's commitment to protecting our planet that earns them a spot here.
Throwback Brewery
North Hampton, NH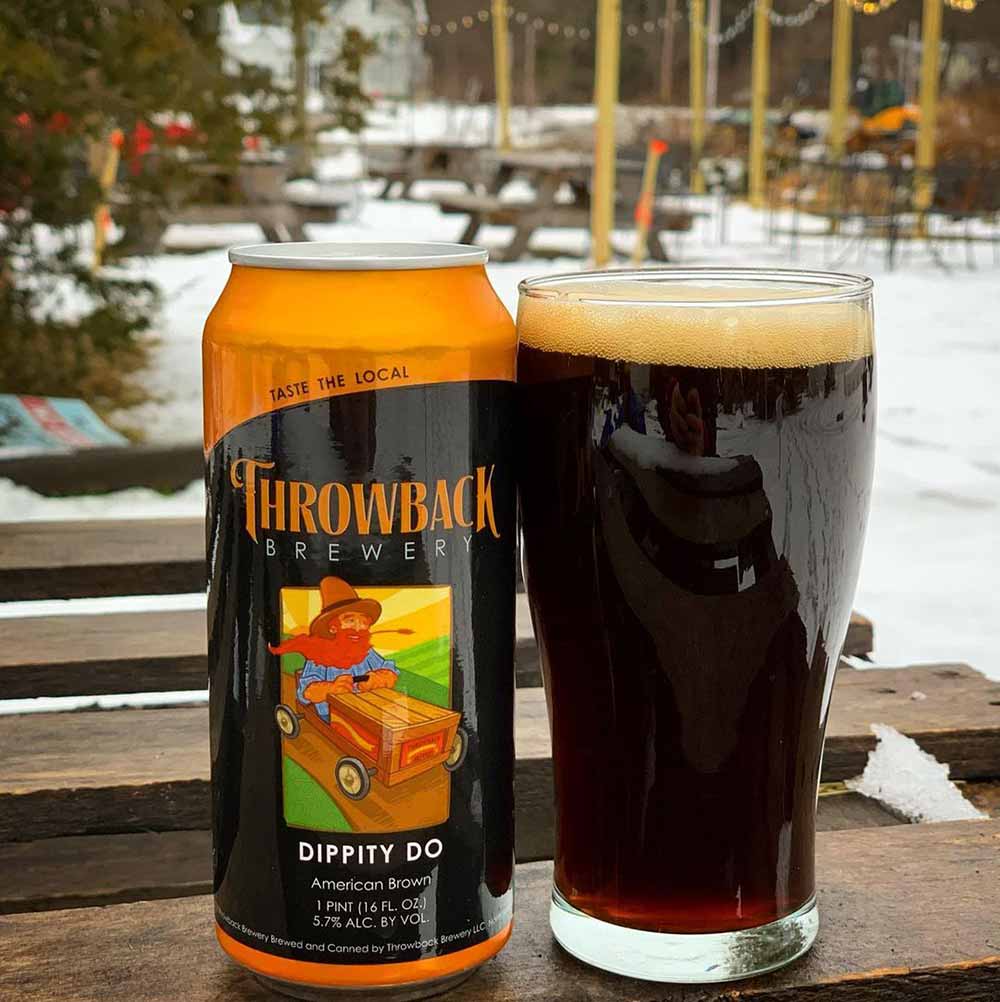 Founded by Annette Lee and Nicole Carrier in 2010, Throwback Brewery brews great beer while also celebrating and supporting local agriculture. An environmental engineer by trade, Annette attended the renowned Siebel Institute in Chicago in 2007. Completing Siebel's World Brewing Academy Concise Course in Brewing Technology a year later, while interning at Smuttynose Brewery, Annette eventually opened Throwback not long after. Likewise, Nicole had a different career before craft beer. Earning a B.A. from Dartmouth College in Economics and Math, and an M.B.A. from the Tuck School of Business at Dartmouth, Nicole worked as a former IBM executive before helping to launch Throwback.
Tin Barn Brewing
Chester, NY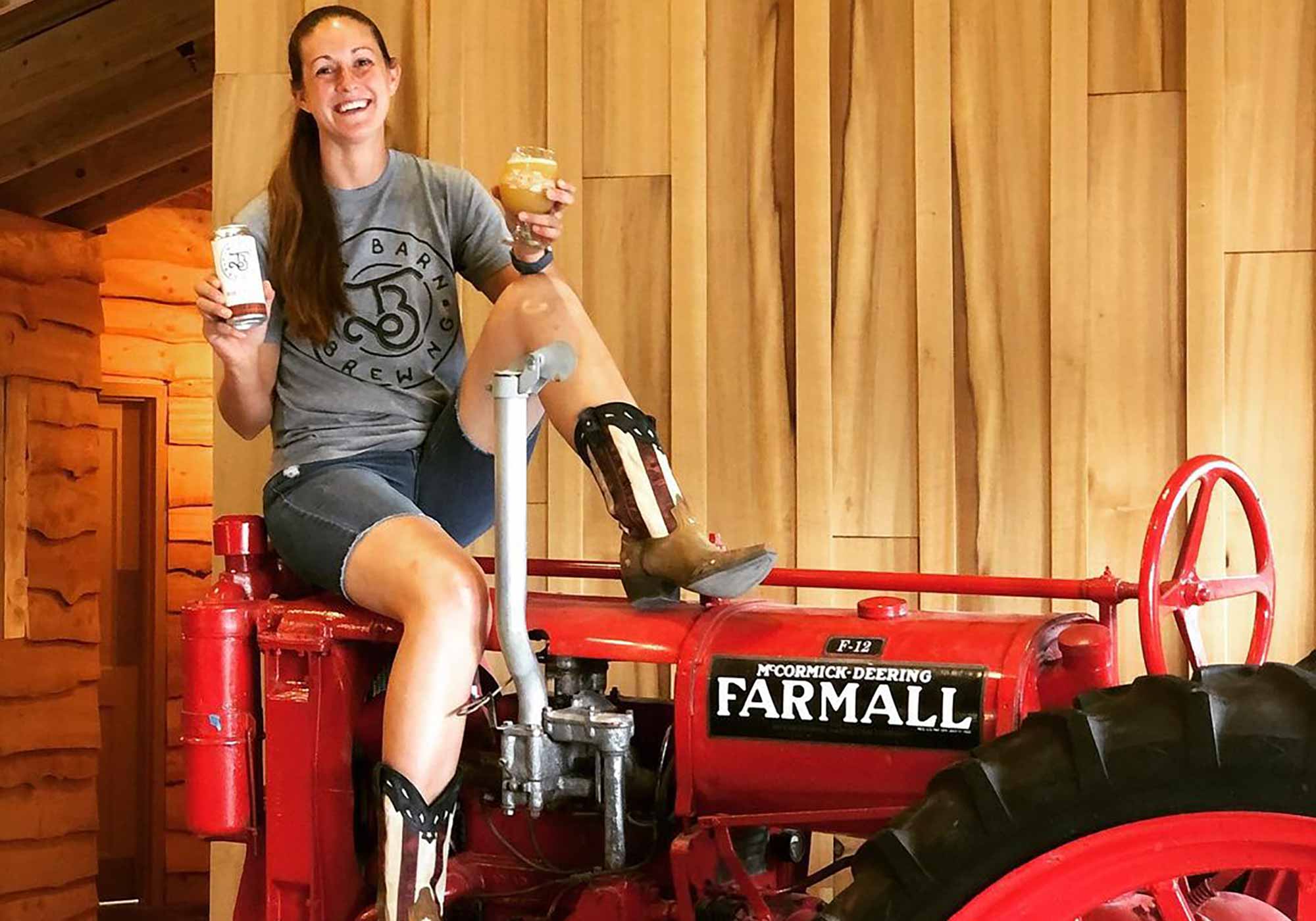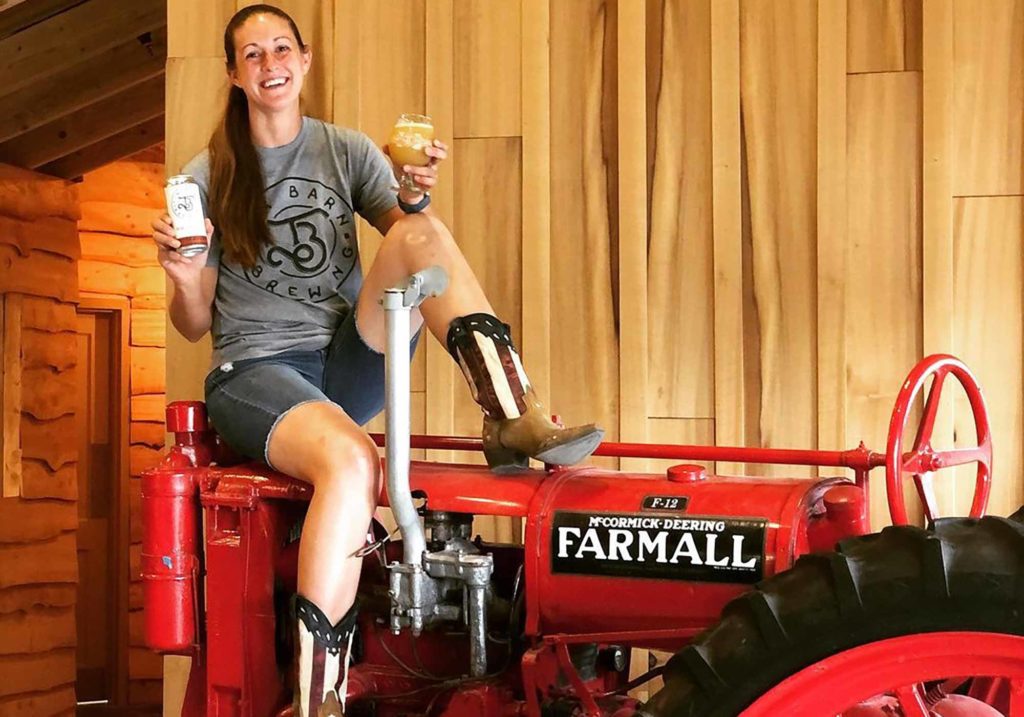 Started by head brewer and co-owner Lauren Van Pamelen, Tin Barn Brewing is an almost two-year-old brewery in Upstate New York that makes some of our new favorite regular, double, and even triple New England-style hazy IPAs, heavily fruited sours, and the occasional Willy Wonka-esque pastry stout.
Overall, Van Pamelen is a mad scientist in the brewhouse. After earning her certificate at the American Brewers Guild, Van Pamelen completed a stint at Oyster Bay Brewing Co. in Long Island, working for free as she shoveled out grain and scrubbed floors.
"It was the best transition I ever made," she says. "I remember one week after brewing, lugging grain around, aching and sweating, thinking this is what I'm supposed to be doing."
After moving to the Hudson Valley in Upstate New York in 2015, Van Pamelen settled upon the name Tin Barn Brewing and eventually designed her dream brewery.
Appropriately operating as a farm brewery, Tin Barn leverages local ingredients as much as possible. Van Pamelen's obsession and quest to brew the perfect hazy IPA means the brewery primarily makes New England-style hazies and double IPAs.
"I'm a mad scientist so I love changing stuff up and I hate following a recipe," says Van Pamelen. "New England IPAs are supreme beings. I want a beautiful, hazy beer that's opaque and glorious."
This borderline compulsion means folks that venture to Tin Barn are treated to expertly crafted expressions of the style.
"So far this brewery has been a wild monster," says Van Pamelen. "But we're on it for the ride and it's beyond anything I could have dreamed."
Triple Bottom Brewing
Philadelphia, PA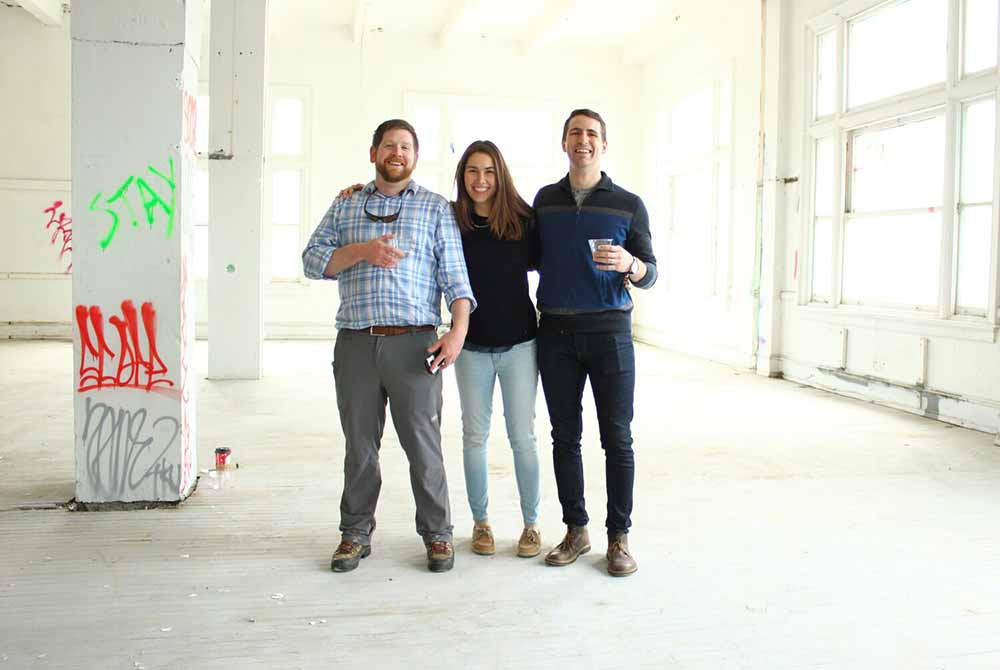 Founded by Tess Hart, her husband Bill Popwell, and Kyle Carney, Triple Bottom Brewing has the vision that "everyone in every community should have the opportunity to craft something great," as the brewery writes on its website.
As co-founder and CEO Hart drives the engine of Triple Bottom, working with foundations, social enterprises, and nonprofits to achieve the brewery's mission to reach that triple bottom line: beer, people, and planet.
For that reason Triple Bottom is a Certified B Corp and member of Crafted for All, an organization striving for diversity, equity, and inclusion in the beer industry.
Twin Elephant Brewing Company
Chatham Borough, NJ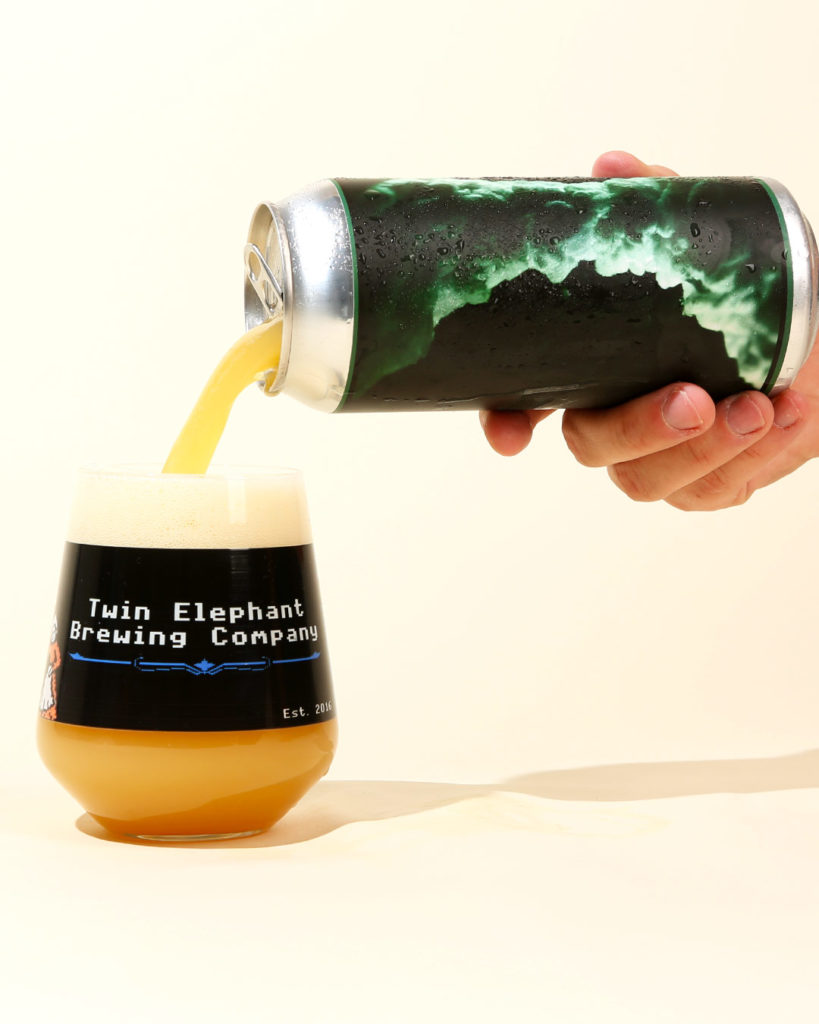 You can thank Cindy De Rama, Tim Besecker, and Scott McLuskey for some of the juiciest IPAs in the Northeast. Located in Chatham, NJ, the team credits Cindy with "a proclivity for recipe formulation with unique ingredients." A locally focused brewery with a (well-deserved) national reputation, Twin Elephant is one of those humble, hidden-gem breweries that deserves every bit of the acclaim they receive.
Such as the distinction of one of our "Best Breweries in New Jersey."
Two Roads Brewing Company
Stratford, CT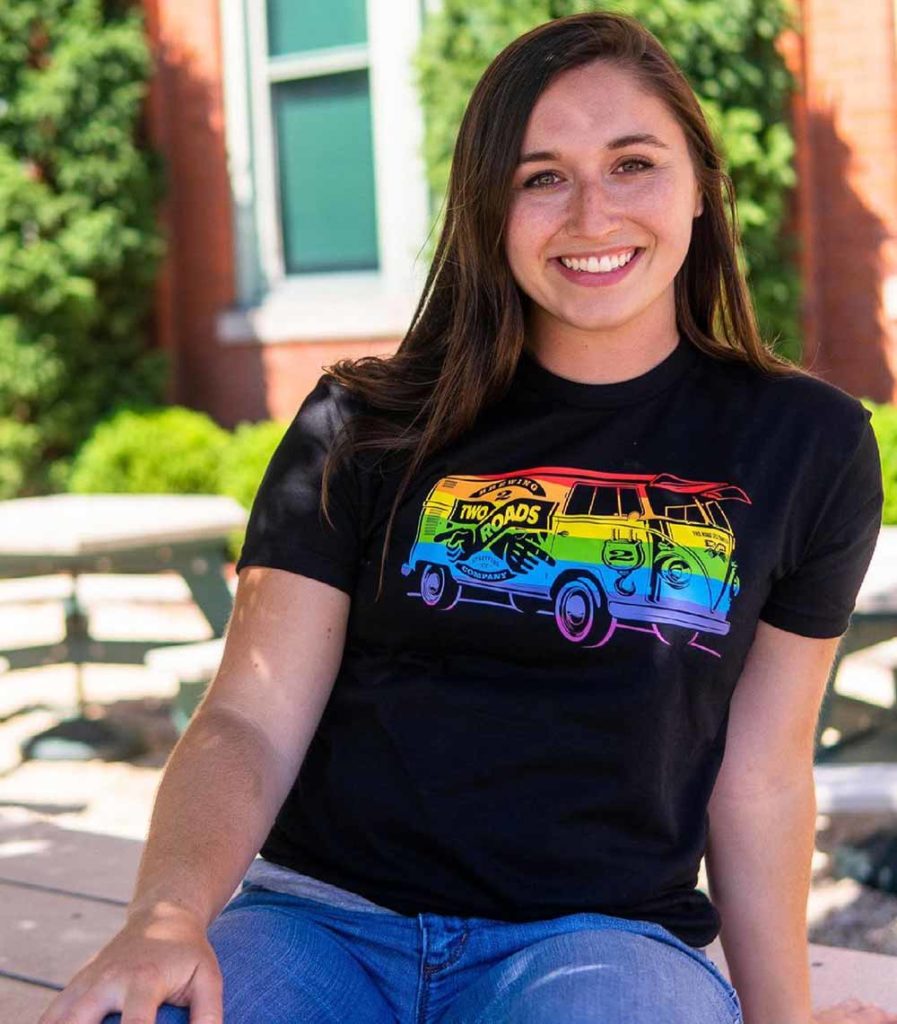 Here's to taking the road less traveled. Two Roads Brewing Co. in Stratford, CT, follows this mantra of theirs to a T. Whether through quirky recipes like their legendary seasonal Roadsmary Baby Rum Barrel-Aged Pumpkin Ale, or just plain delicious roster of Tanker Truck sour series, The Road Less Traveled series, limited releases, Lambic-Style series, and Captured Yeast series (have we even mentioned their year-round sensations?), Two Roads travels around the whole craft beer map.
Following the unbeaten path, Two Roads has a stellar team of women leading the way in both the back and the front of the brewery, including Karen Stangl, Director of Quality Assurance, and Jen Pesavento, Sensory Program Manager.
In the front, Kat Manning, Two Roads' Social Media and Content Creator, has not only been running the Two Roads Brewing Co. (@tworoadsbrewing) Instagram page, but the pages for the brewery's innovation hub, Area Two Experimental Brewing (@areatwobrewing), as well as the completely separate canned cocktail brand Daybreaker Cocktails (@daybreakercocktails) and the hard seltzer brand H2Roads (@h2roads). This makes her something of an expert when it comes to driving engagement on Instagram.
In a little over a year, Manning has helped Two Roads' Instagram page double their engagement rates and improve their follower counts to 73.1k followers. She recently gave us some tips on how to craft ​​the perfect brewery Instagram.
Unified Beerworks
Malta, NY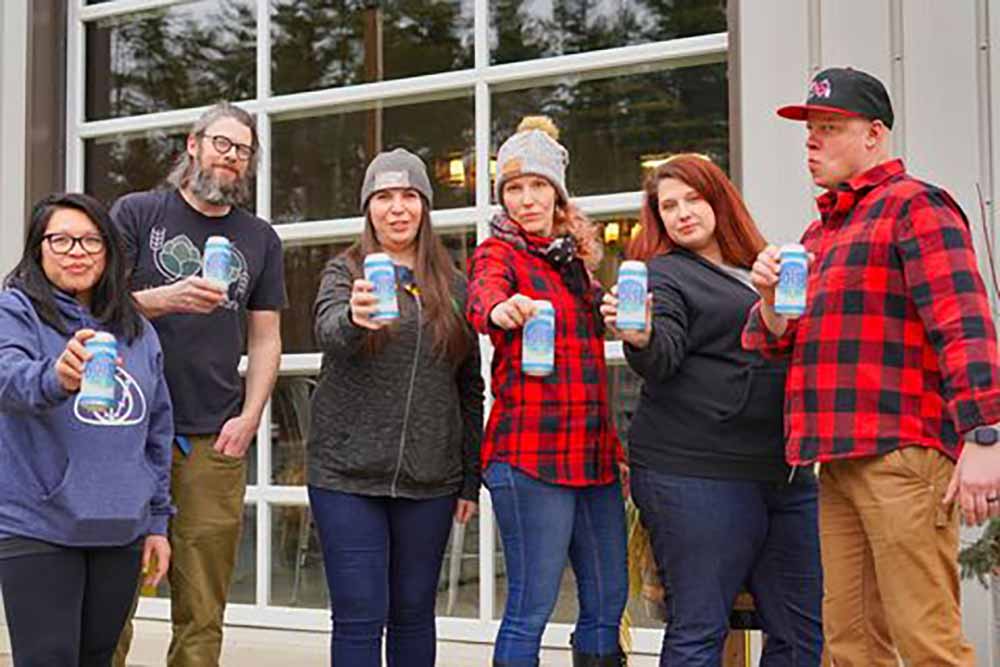 Owners and brewers Erika Anderson and Jeff Mannion created Unified Beerworks as two people with two styles and one vision. Mannion brews the hazy IPAs, pale ales, and stouts. While Anderson works magic with fruity sours and funky saisons. Together they've made Unified Beerworks a space where everyone can come together to enjoy the alchemy of craft beer.
Wild East Brewing Co.
Brooklyn, NY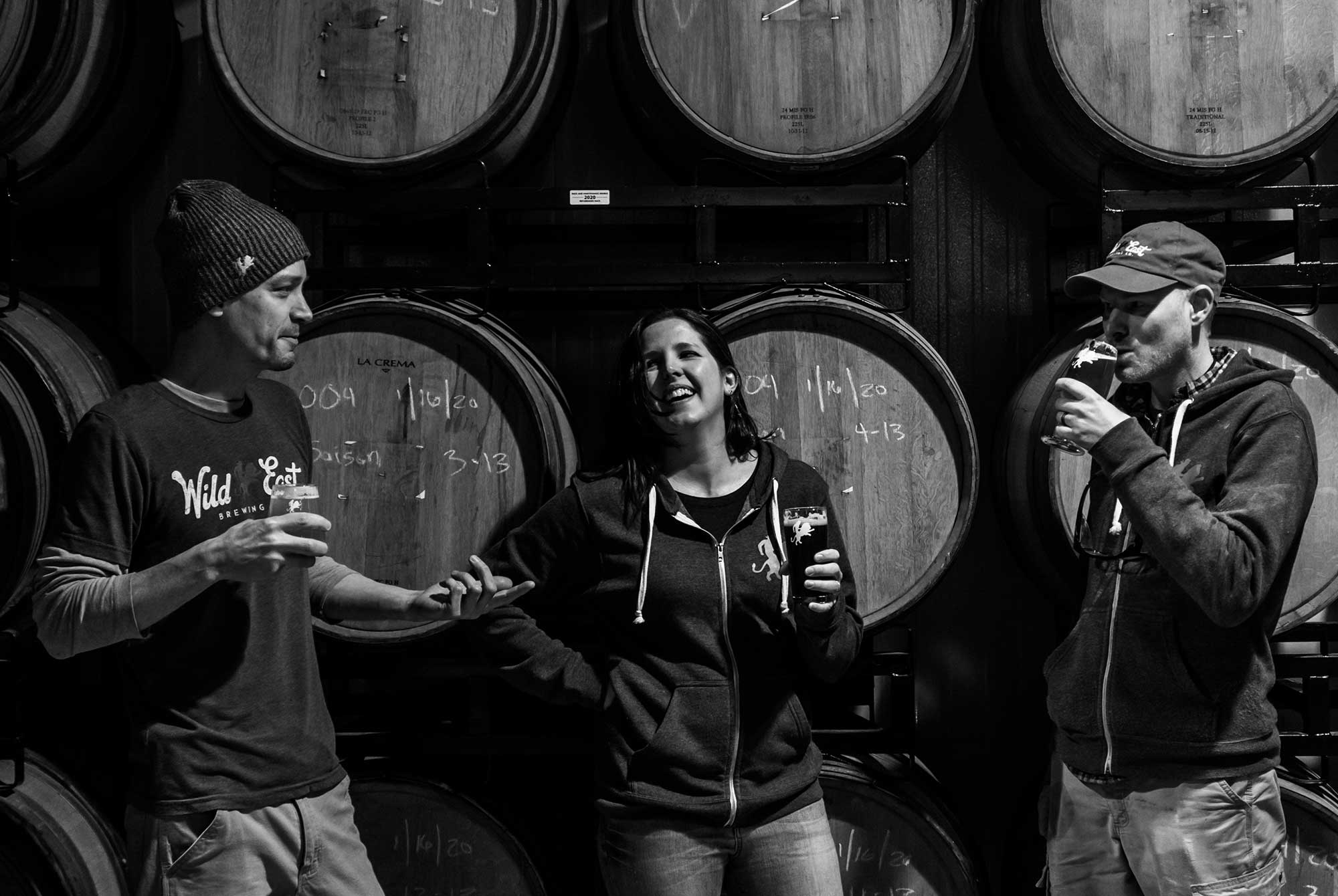 Founded by Lindsay Steen, Tyler March, and Brett Taylor, Wild East Brewing Company opened its doors in February 2020. The brewery specializes in mixed-fermentation, wild, and sour beers such as saisons, pale ales, Berliner weisses, and more.
In a former restaurant supply warehouse on Sackett Street, Wild East's taproom is a place where you can enjoy the fruits of the trio's experimentation. And it's one of our favorite breweries in Brooklyn, NY.
Southeast
Denizens Brewing Co.
Silver Spring, MD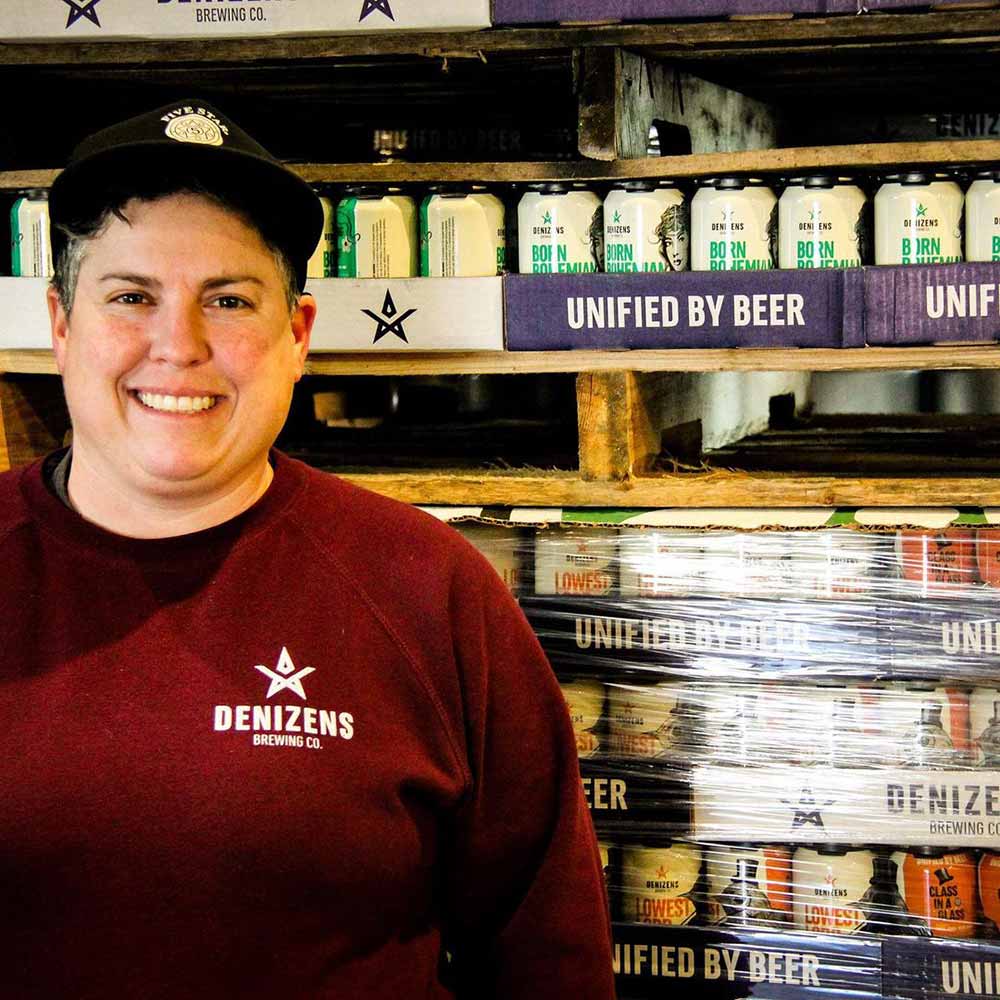 Partners in life and in business, Julie Verratti and Emily Bruno co-founded Denizens in Silver Spring, MD, in 2014 to be a welcoming place to enjoy expertly crafted beer. We actually learned about Denizens through the grapevine. During Hop Culture's women in craft beer festival – Beers With(out) Beards in 2019, a fan mentioned we should check out Verratti and Denizens.
In 2020, Verratti joined us as a panelist at our Women in Beer Leadership Roundtable during our first-ever Virtual BW(O)B. While Verratti accepted a position as an associate administrator of field operations for the U.S. Small Business Administration under President Joe Biden last February, Bruno continues to run operations at Denizens.
From crisp lagers to hoppy IPAs and barrel-aged stouts, Bruno and her team craft beers for all palettes. And, most importantly, all communities.
Dogfish Head Craft Brewery
Milton, DE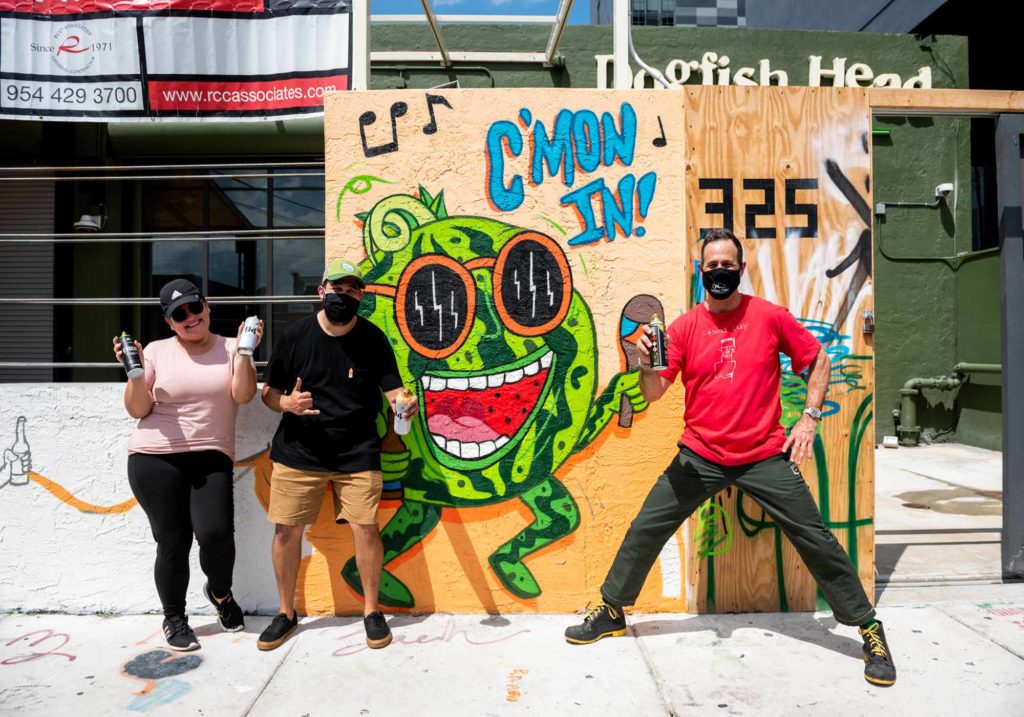 Co-Founder of Dogfish Head and Social Impact Leader at The Boston Beer Company, Mariah Calagione joined us as the keynote speaker for last year's virtual Beers With(out) Beards festival.
And in the past this pioneering brewery has undertaken many initiatives to support women, including joining forces with the League of Women Voters of Delaware to celebrate the 100th anniversary of the ratification of the 19th Amendment—the historic law that granted women the right to vote. Dogfish Head brewer Chelsea Sternberg helped brew "Centennial Suds!," with toasted rice, pomegranate, honey, hibiscus and rosehips, as an homage to the fierce women of both the past and present.
Hopkinsville Brewing Company
Hopkinsville, KY
On one of her worst brew days, Kate Russell, founder and head brewer at Hopkinsville Brewing Co. in Hopkinsville, KY, received a phone call. "I almost didn't answer it," says Russell. "The electrical panel wasn't working right, the pump wasn't working right, and everything that could go wrong was going wrong!" But the single mom and five-year brewery owner picked up. On the other end of the line was Jennifer Glanville, Brewer and Director of Partnerships at Boston Beer Co, who told Russell she'd been chosen as the eighth-ever winner of the Samuel Adams Brewing the American Dream Brewing Experienceship Program.
If you haven't heard of the Samuel Adams Brewing the American Dream Program (BTAD), it was started by Boston Beer Company founder Jim Koch as a way to provide resources and coaching to small businesses. In the past thirteen years, BTAD has partnered with the Accion Opportunity Fund to provide more than 3,200 loans totaling $65 million to food and beverage businesses in thirty-nine states. Additionally, the program has helped these businesses create more than 9,000 jobs and provided free business coaching to over 12,000 entrepreneurs.
But the crown jewel of the program is The Brewing Experienceship, in which one brewer is chosen every year to learn from Samuel Adams' brewing and business experts such as Jim Koch himself. Furthermore, the winner receives financial support to check out important business building and industry networking events as well as the opportunity to brew a collaboration beer with Samuel Adams.
And last year, Russell became the program's eighth recipient.
Five years ago, Russell bought a run-down building in downtown Hopkinsville, a fading town in Kentucky. She wanted to start a brewery and poured her life savings into renovations. Even her parents took out a home equity loan to help her pay for the space. Additionally, she enlisted the help of her friend Jon O'Rourke, a homebrewer, who taught her how to brew, and joined Auburn University's graduate program in Brewing Science and Operations. And on Labor Day 2016, Hopkinsville Brewing Co. opened its doors.
"I didn't realize how much I would enjoy brewing and running a small business," says Russell, who calls herself a very hands-on, DIY-project person. A former SIGNIT analyst (signals intelligence) in the U.S. Army, Russell decided early on that, "If this is what I'm going to do, I want to be as good as I can be at it."
Almost a half-decade later, Hopkinsville Brewing Co. has helped revitalize the town of Hopkinsville. As the only brewery in not only Hopkinsville but the entire Christian County, Hopkinsville Brewing Co. has become a beacon in the community.
And that's been very intentional.
"[Hopkinsville Brewing Co.] is about beer, but more so it's about creating a space where everyone in the community feels welcome," says Russell. "My goal is to create a place where if you weren't from here or if you felt different you would feel welcome. This is a place to bring your kids, your family, or, if you're a woman, to feel comfortable and safe by yourself. I'm very much about inclusion and making sure everyone feels welcome and comfortable."
Following that mantra, Russell includes small touches around the brewery such as free tampons and diapers in the gender-inclusive restrooms. It's little decisions like those that have a big impact in a craft beer industry that for so long has been predominantly dominated by men.
Jackalope Brewing Company
Nashville, TN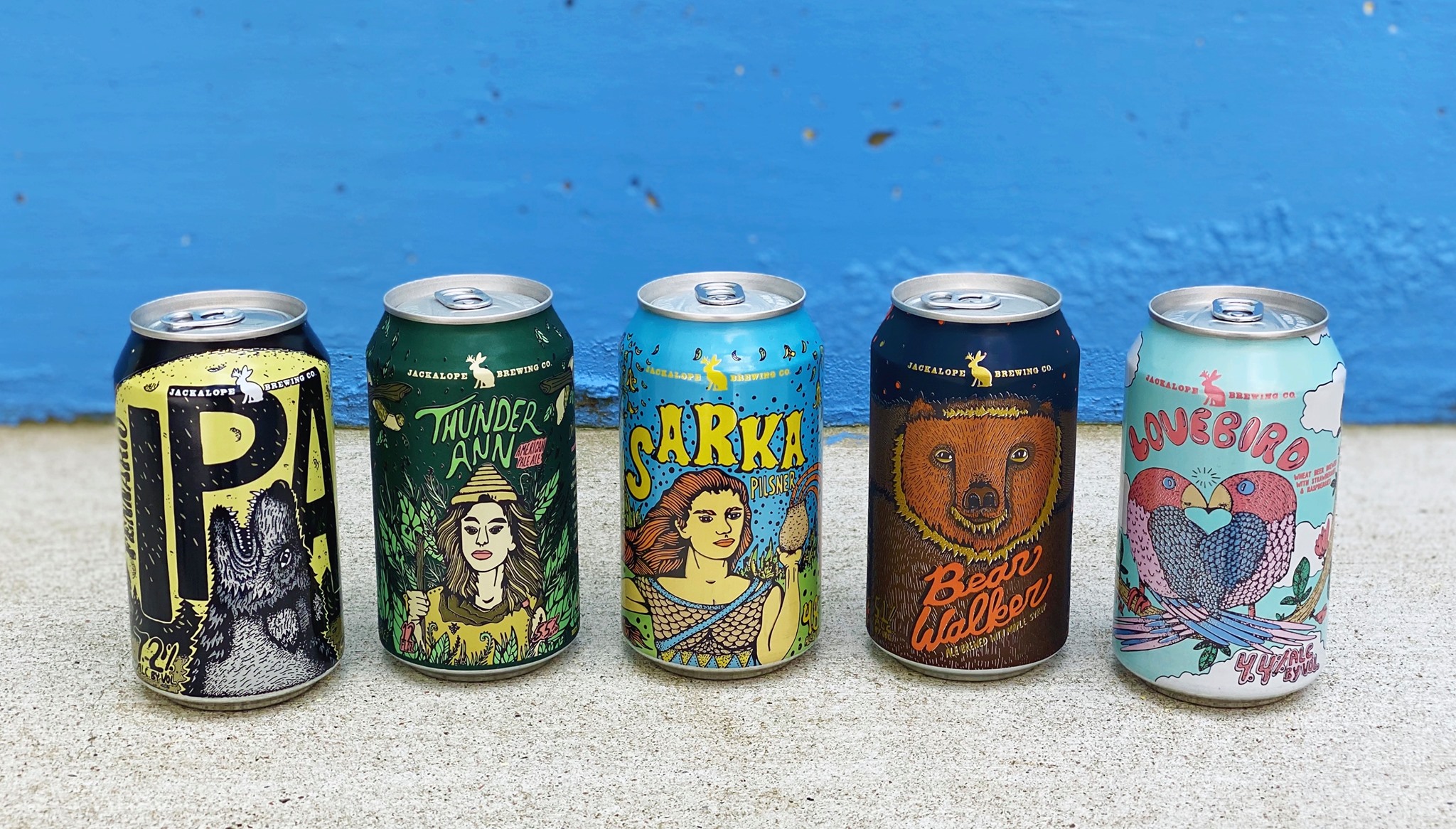 Jackalope Brewing Company is a stalwart in the rapidly growing and developing Nashville craft beer scene. Founded by CEO Bailey Spaulding in 2011 after discovering her passion for beer while homebrewing, Jackalope has developed into one of Tennessee's best breweries.
Over the years, Jackalope has continued to evolve alongside its city, producing modern and progressive beers across a variety of styles. Some fan favorites include core offerings like Sarka pilsner, Thunder Ann pale ale, and the seasonal Lovebird wheat.
After becoming the first Nashville brewery to can its beer in 2013, Jackalope also offers occasional limited releases in 16-oz cans.
King Canary Brewing Co.
Mooresville, NC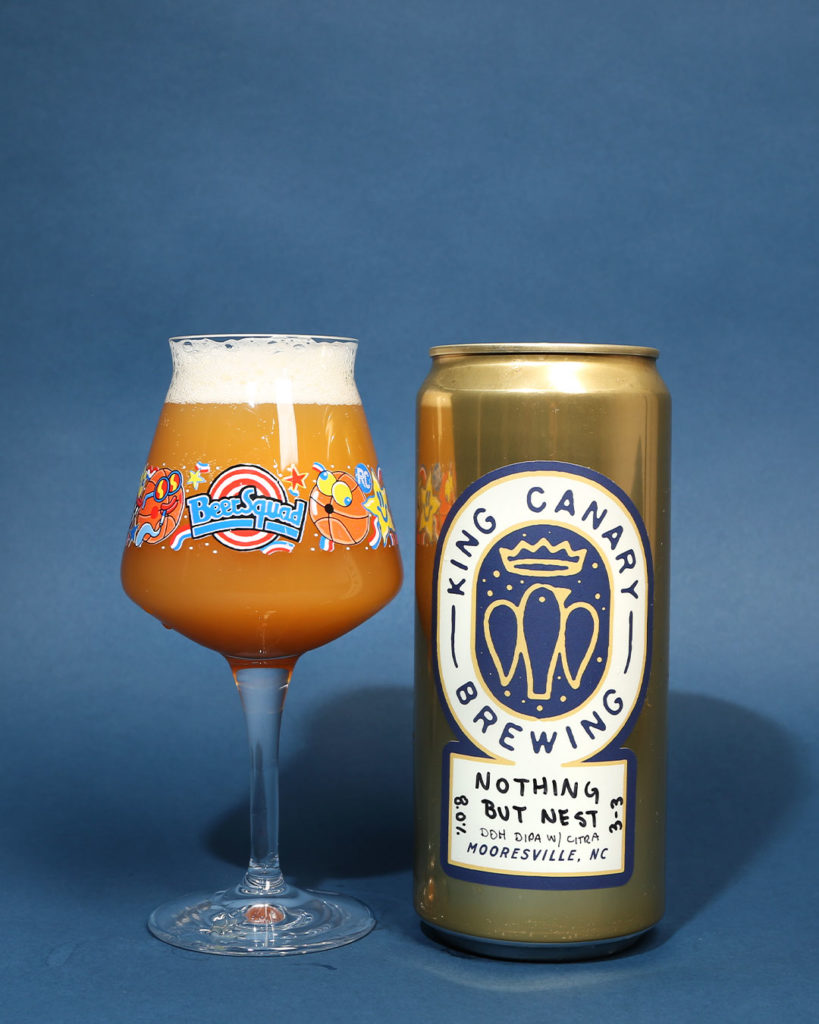 For Andrea Gravina, co-founder of King Canary Brewing Co., running the brewery has been a story of tenacity and courage. Andrea opened the North Carolina-based brewery with her husband Matt Gravina in the late spring of 2018. With a focus on family and creating an environment where anyone can feel welcome on Lake Norman outside of Charlotte, NC, the brewery flourished. Matt handled the brewing while Andrea executed all of the branding design and layout.
In the summer of 2019 Matt unexpectedly passed away in his sleep while visiting his late father, who was battling cancer, and his mother in Florida. Andrea and her mother-in-law stepped into the role of active owners, steering the new business through the perils of the COVID-19 pandemic, less than six months after Matt's passing.
They've continued to help King Canary grow with elegance and grace, proving that even in the face of adversity these two ladies have the tenacity and courage to succeed.
Resident Culture Brewing Co.
Charlotte, NC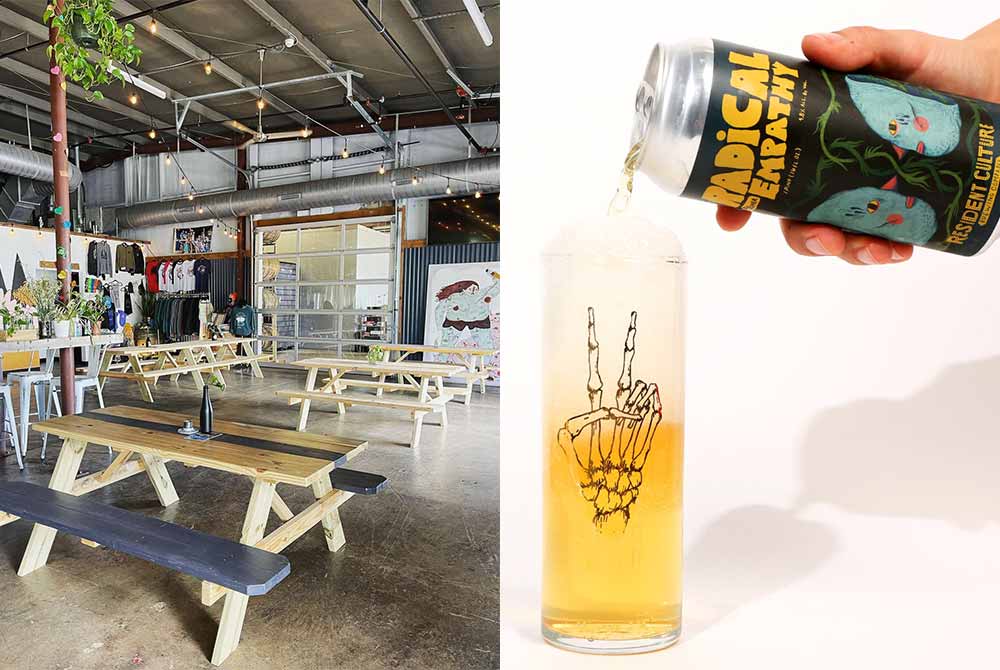 Spend only a couple of minutes with wife-and-husband duo Amanda and Phillip McLamb in their brewery in the booming Plaza Midwood community of Charlotte, NC, and you'll feel as if you've stepped directly into their living room. Actually, that's not a far-off analogy—Resident Culture put down roots in a building that previously housed Phillip's family printing company.
This magical sense of neighborhood permeates everything at Resident Culture from the cheery taproom to the unparalleled mixed-fermentation beers and West Coast IPAs constantly flowing out of the taps. Behind it all, you'll find Amanda and Phillip constantly exuding warmth and welcoming people from all communities into their quote-unquote home.
Shōjō Beer Co
Miami, FL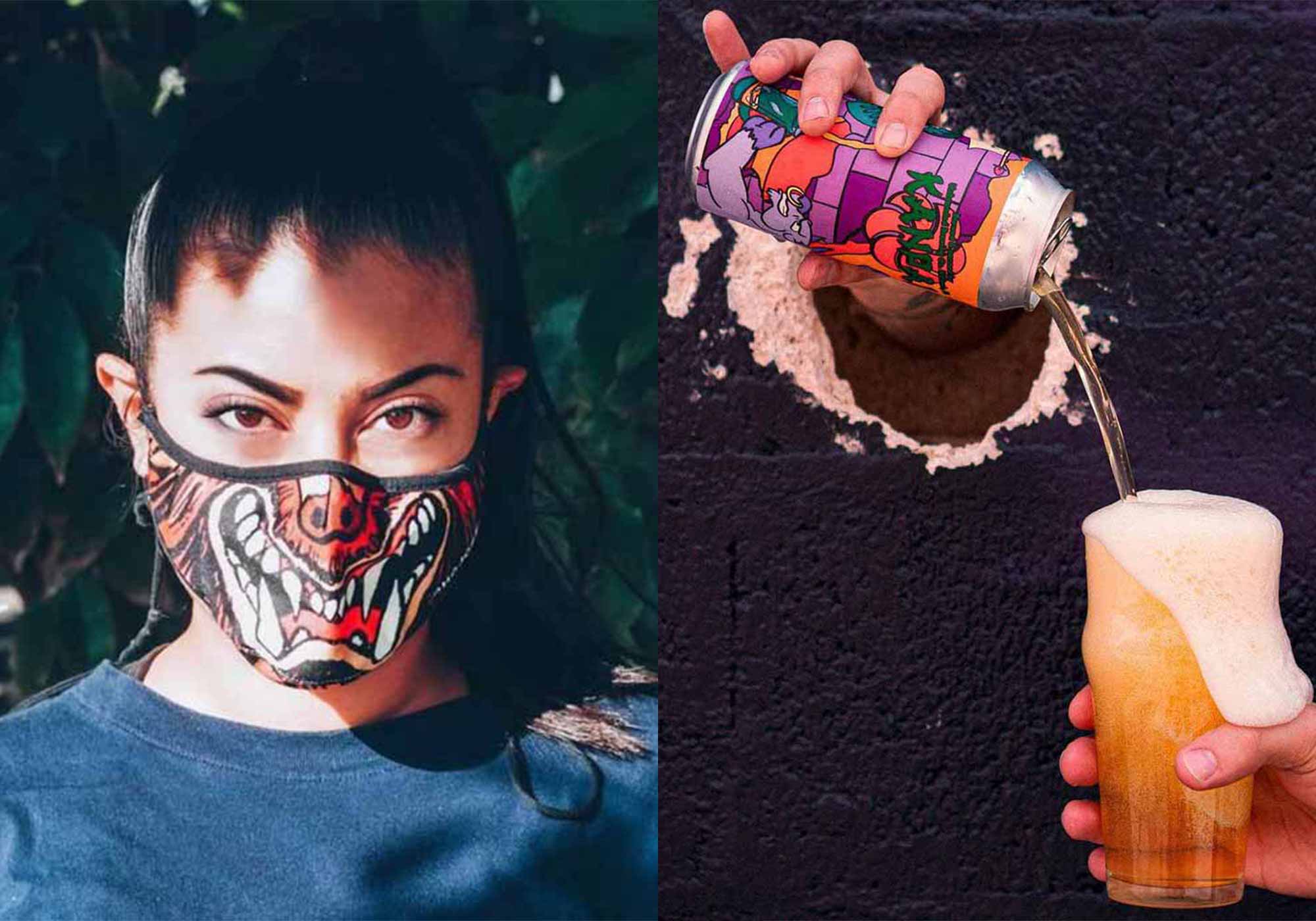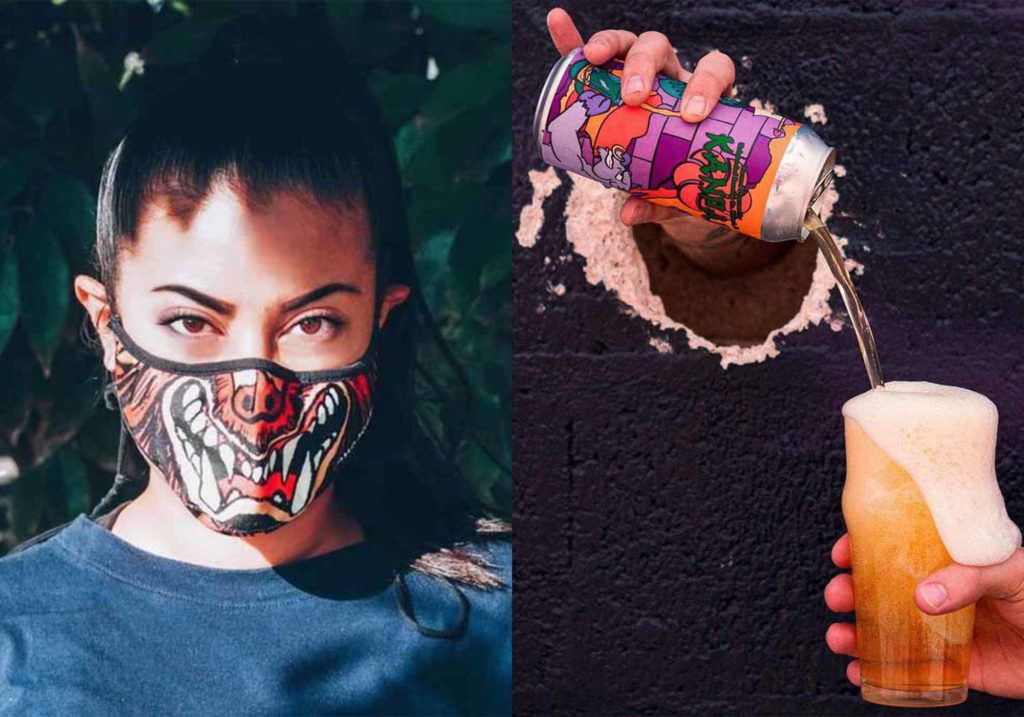 Early in 2021, we wrote about the story behind Shōjō Beer Co., a contract brewing project out of Miami, FL. Founded by Marilyn "Mari" Orozco and Haidar Hachem, Shōjō Beer Co. takes inspiration from Orozco and Hachem's Nicaraguan and Lebanese cultures, respectively.
Flash forward to the end of last year and we named them one of our 11 Best Breweries to Watch in 2022.
With a brewing pedigree from Lincoln's Beard (one of Hop Culture's Best Breweries of 2021) and Strange Beast Brewpub and Pizzeria, Hachem is no stranger to the brewhouse. And Orozco adds her marketing and storytelling talents.
Ten Eyck Brewing Company
Queenstown, MD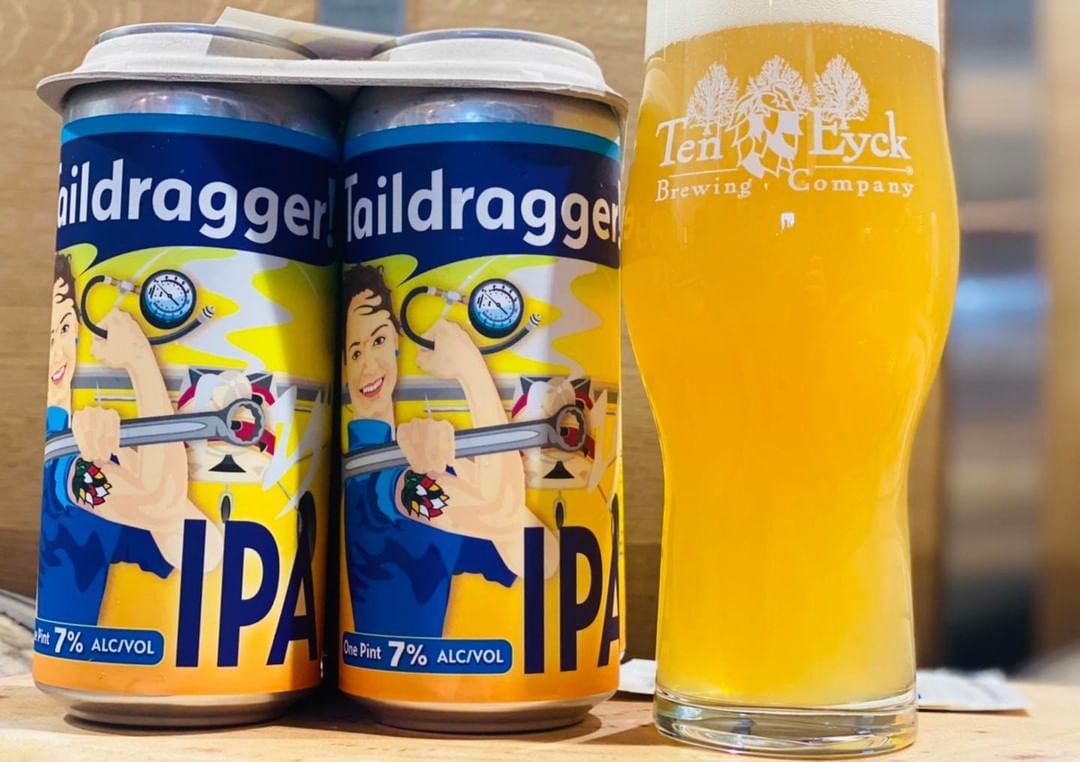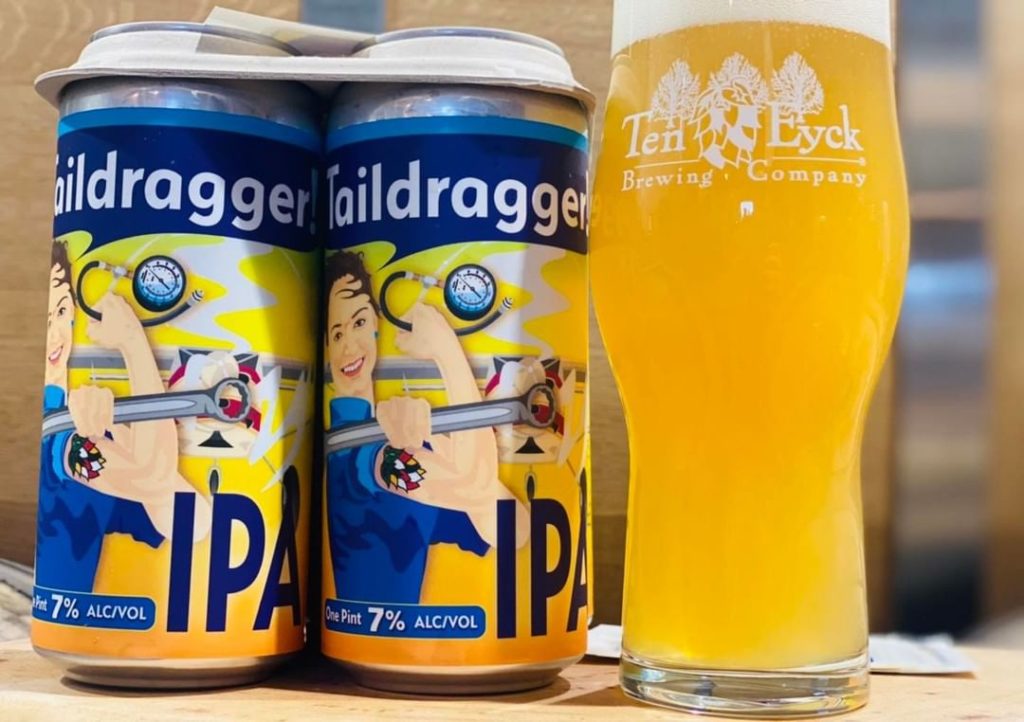 Owned by a team of women veterans and first responders, Ten Eyck Brewing Company makes it a mission to bring delicious craft beer to their Eastern Shore community. Ten Eyck features a standout crew of seven women making their mark in craft beer.
Woven Water Brewing
Tampa, FL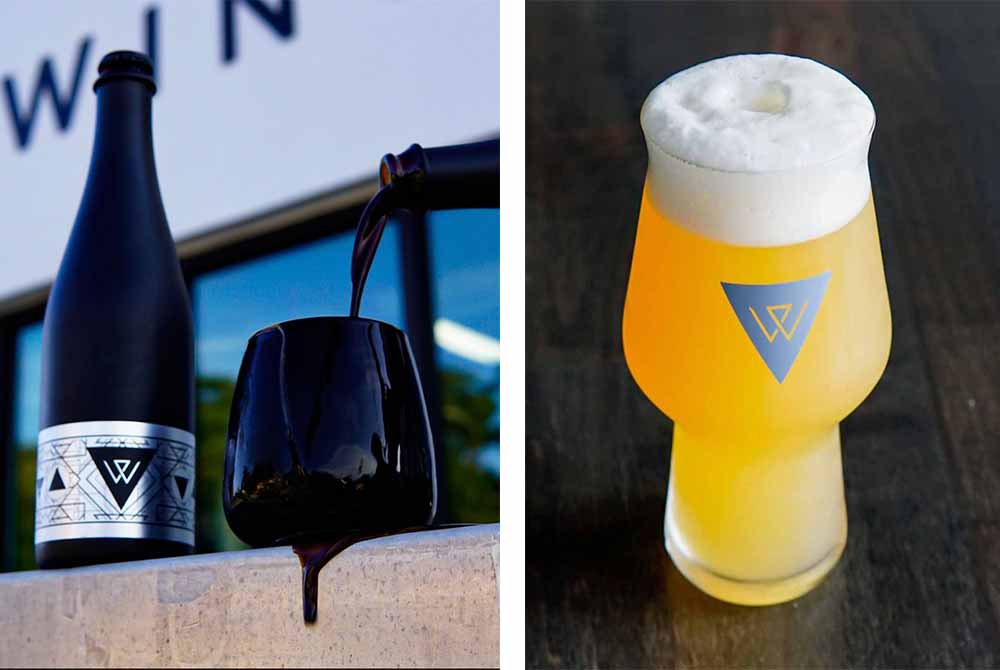 In the past few years, Florida has become a hot spot for breweries. In fact, in 2019 we called Tripping Animals the hottest craft brewery of the year. And last year, Corporate Ladder in Palmetto, FL, made our list of the best breweries to watch in 2021. These breweries joined the ranks of already-established taprooms like Odd Breed, Unseen Creatures, Calusa, Civil Society, Hidden Spring, Aardwolf, J. Wakefield, 3 Sons, Angry Chair, and Cycle.
Now a new brewery in Tampa Heights has joined our "Best New Breweries of 2021" list.
Born in the pandemic, Woven Water Brewing Company opened in Tampa Heights on Oct. 17th, 2020.
Started by Ciara Jones and her husband Jay Jones and Niki and Eric Childs, Woven Water focuses on creating a third space—i.e., a place outside of home and work where the community can come together.
From a brewing perspective, Woven Water specializes in what they call "blurry" IPAs. There's Photonic, a blurry IPA dry hopped with Strata, Mosaic, and HBC 586. And Lost Current, a Vitamin Sea collab and blurry IPA dry hopped with Vic Secret, Nelson Sauvin, Kohatu, and Rakau hops.
You'll also find a few crazy dessert-inspired fruited sours such as Banana Split Fusion, a sour conditioned on bananas and strawberries with vanilla, chocolate, and strawberry soft serve (but no lactose!). And Blue Hawaiian Fusion, a sour conditioned on pineapple, cream of coconut, and lime (this one does have lactose).
Go for the vibes. Stay for the sours and blurry IPAs. And above all, have an amazing time in one of the hottest beer states in the country.
Midwest
2nd Shift Brewing
St. Louis, MO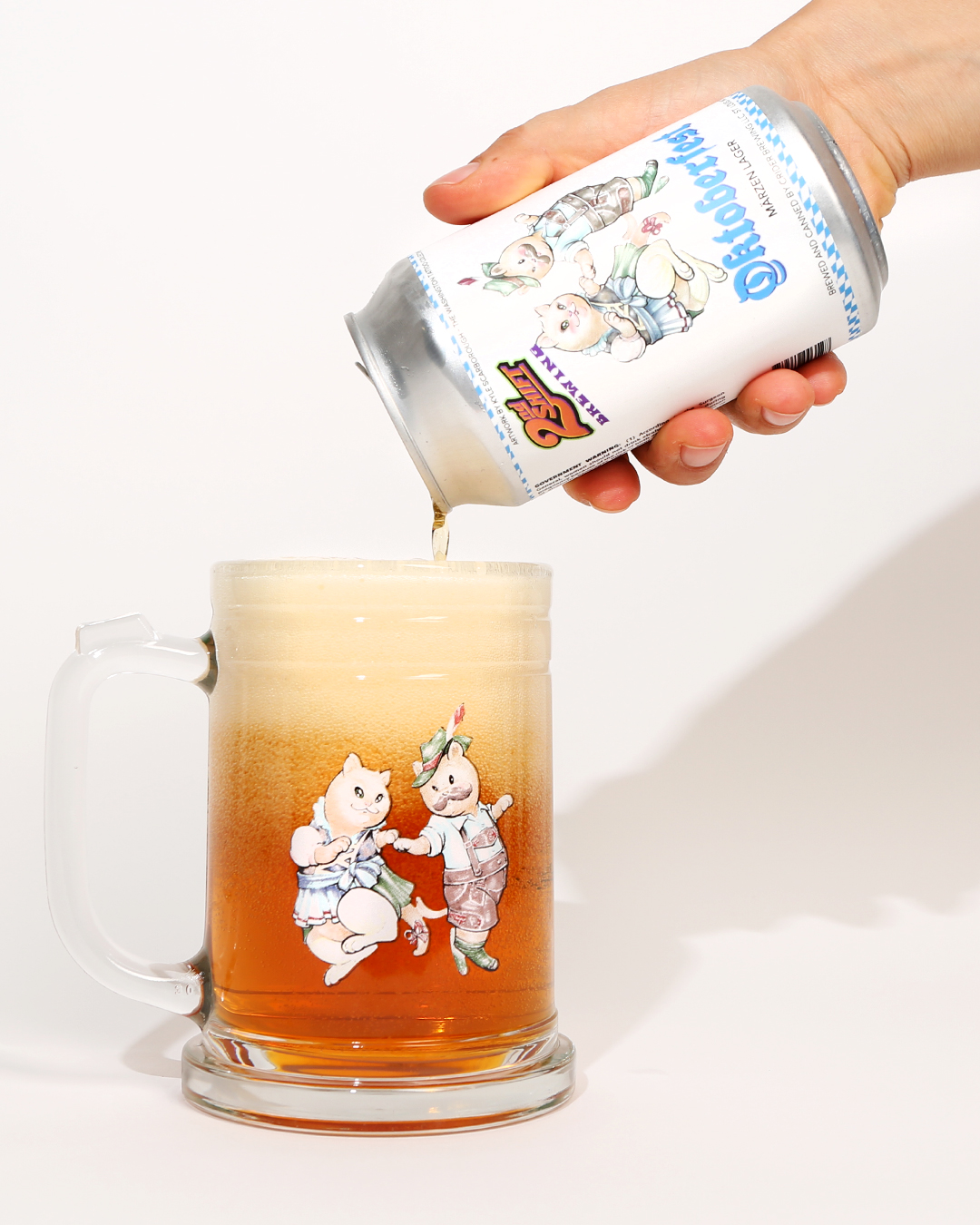 St. Louis' 2nd Shift Brewing is a relatively under-the-radar brewery offering understated beers across a variety of styles. Helmed by co-owners Libby and Steve Crider, 2nd Shift has made a name for itself brewing excellent IPAs, dangerously drinkable lagers, and robust stouts. And while 2nd Shift may not earn the same hype as their neighbors Side Project, they have earned a passionate local and national following. Or, their cats have.
Libby Crider initially realized early on that the brewery's cats garnered quite a bit of praise on social media and went on to incorporate that feline love into more aspects of the brewery. Since then, Crider has become a significant leader in the craft beer community with a rich knowledge of the industry and a passion for craft beer.
DankHouse Brewing Company
Newark, OH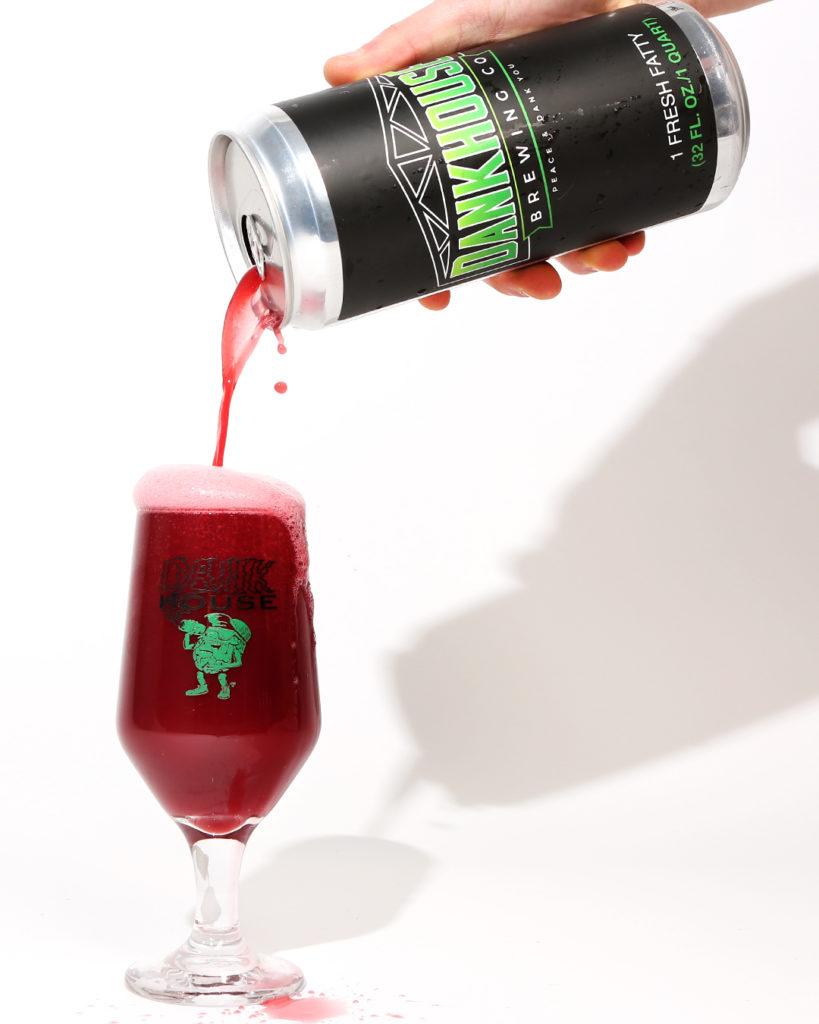 We first met Heather and Josh Lange, co-owners of DankHouse, back at our Columbus, OH festival in 2018 (where they were a fan favorite). Spoiler alert: We loved them too. That year we named them one of our "12 Best New Breweries of 2018." Perhaps relatively unassuming, DankHouse makes…well, pretty dank and extremely juicy beers, but also intensely fruited sours. Over the past few years we have tried a lot of New England IPAs and sours so the fact that a Newark, Ohio-based brewery caught our attention says something about their beer.
DOPEcider
Ohio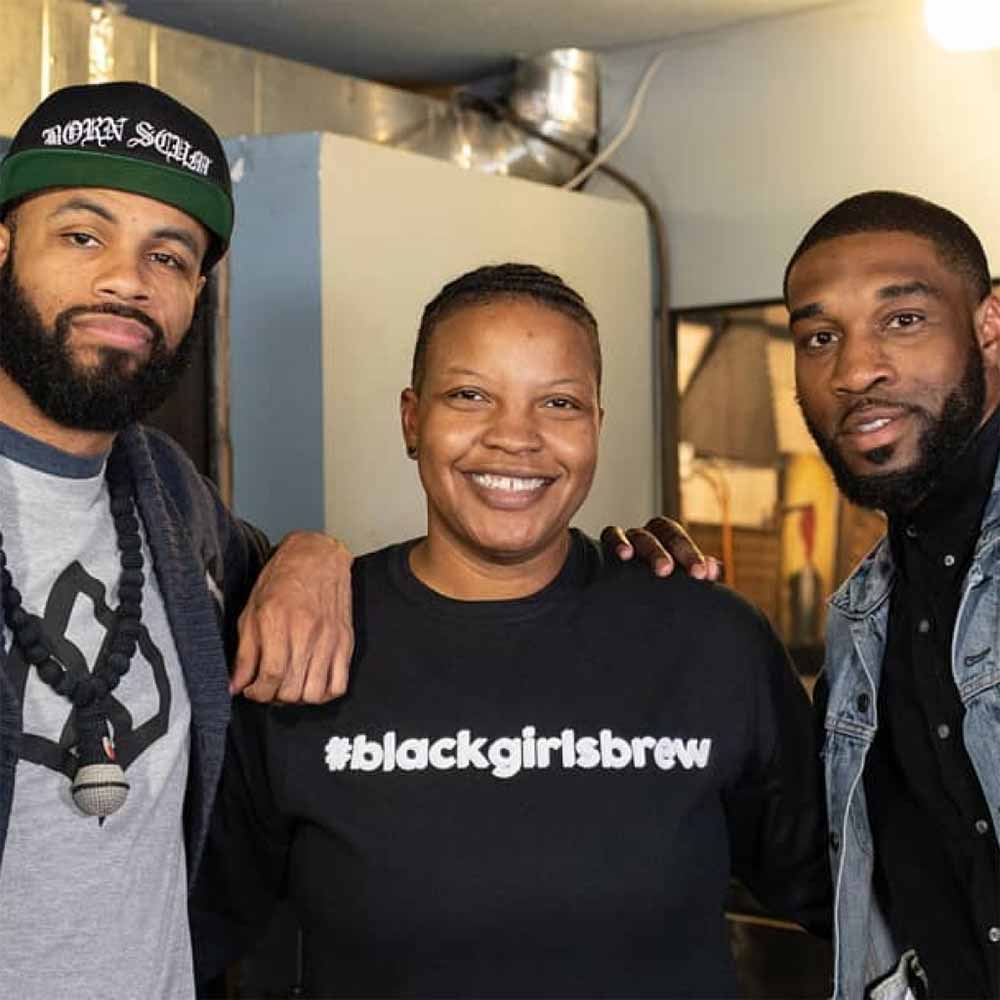 Ohio's first Black female professional brewer, Hannah Ferguson developed DOPEbrands LLC in 2017. DOPE stands for Dwelling on Positive Energy and is about "empowering underrepresented minorities in the industry as well as enthusiasts," as it says on DOPEbrands website.
Ferguson, who currently brews at Modern Methods Brewing Co. in Warren, OH, actually started making cider under the DOPE brand in July 2020 in collaboration with Sundog Ciderhouse and Winery. The goal is for Ferguson to open up her own place—DOPEcider—soon. Stay tuned for more from this revolutionary brewer soon.
Keeping Together
Chicago, IL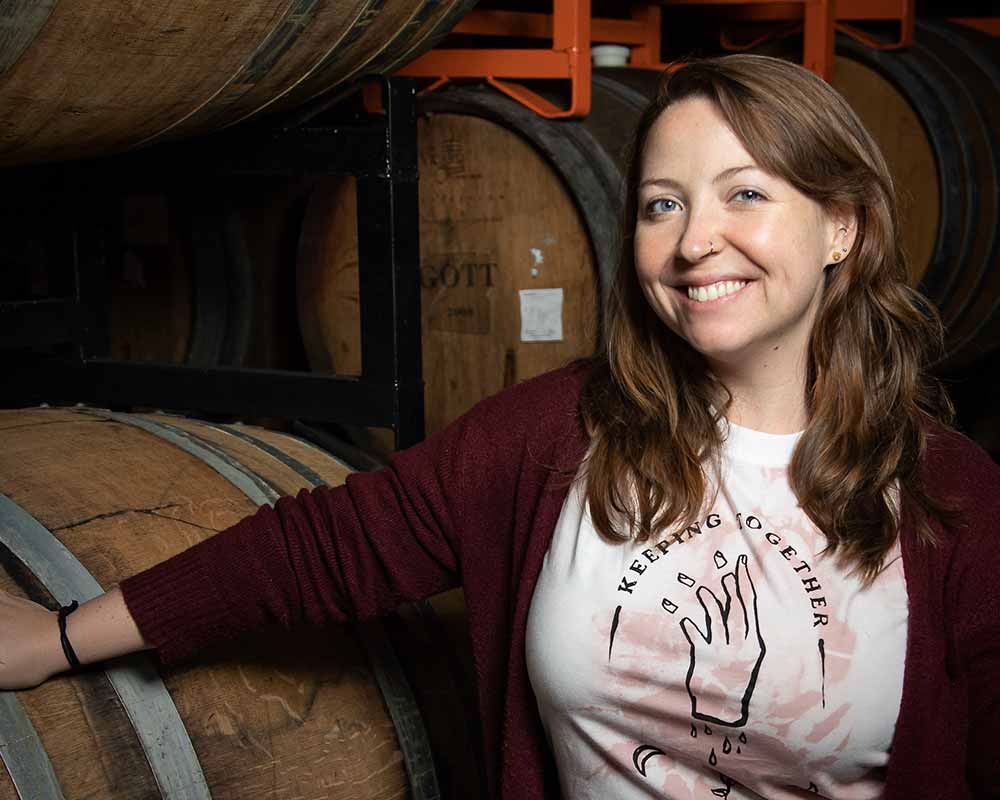 Keeping Together is the latest project from Averie Swanson, who had previously helmed the brewing program at renowned Texas brewery Jester King before moving to Chicago.
The move from Austin, TX, to up north brought many changes in Swanson's life, but one of the greatest was the ability to put her vast knowledge and experience to the test at her very own place. And the project, which produces mixed fermentation beers, is bringing (and keeping) together people of all backgrounds.
Swanson remains one of the most talented brewers in the industry and continues to earn acclaim for thoughtful, exciting beers that demonstrate her skill and dedication to the craft.
Luna Bay Booch
Chicago, IL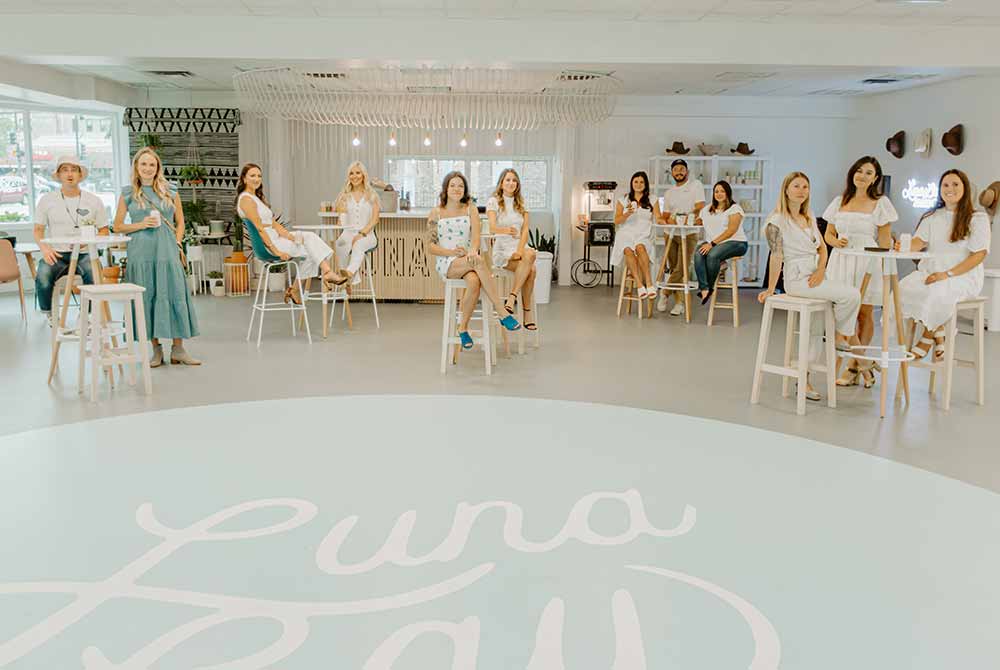 After living in California and Australia, Luna Bay co-founder Bridget Connelly saw an opportunity to bring a better-for-you alcoholic beverage to the U.S. market.
At the time, a hard kombucha brand didn't exist in Chicago. So Connelly and her business partner, Claire Ridge, brought Luna Bay Booch to the metro area. But as two women with a new product, they had trouble getting themselves and their brand taken seriously.
"It's pretty cutthroat," says Connelly. "It was challenging for us to just get going and to learn to have thick skin."
Until they found Pilot Project, a brewery incubator in Chicago helping minority-owned businesses get their foot in the door.
After about nine months in the space, the first female-founded hard kombucha company in Chicago outgrew Pilot Project's capacity. While they're no longer in the incubator program, they've opened two new breweries—one in Colorado and one in Southern Illinois—and expanded their distribution to eleven states and counting. Plus, they'll be launching a new taproom in 2022 (at the time of publication, Connelly couldn't share the location).
Scratch Brewing Co.
Ava, IL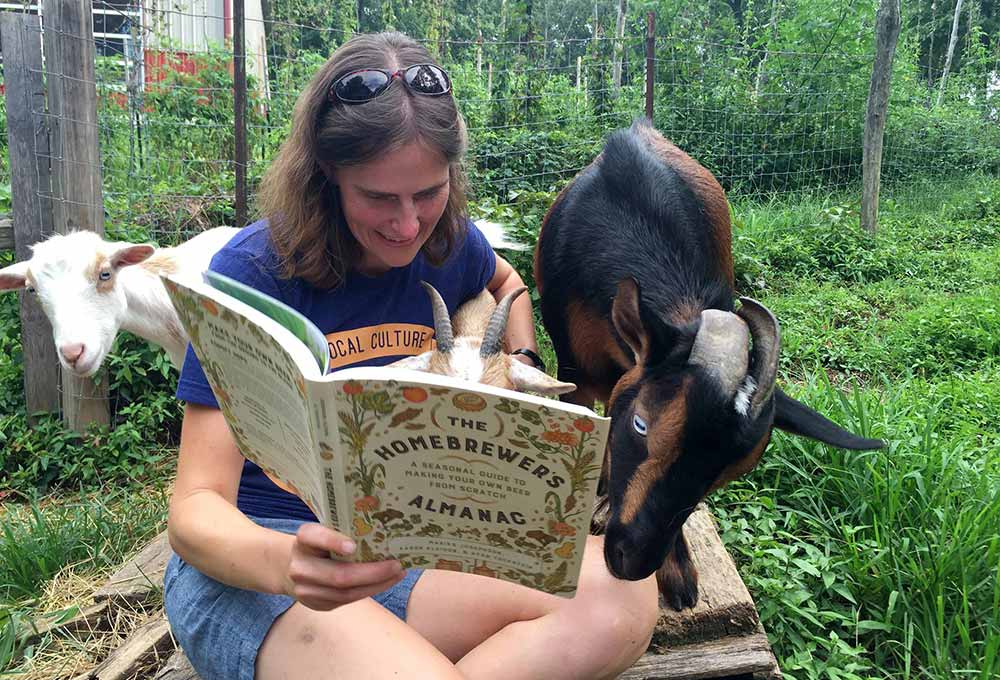 There are few breweries as idyllic as Scratch Brewing Co. Located in Ava, IL, a long five-hour drive south of Chicago, Scratch Brewing prepares everything from Scratch. Literally.
Scratch is one of the last few true American farmhouse breweries. Co-owner Marika Josephson is a prophet, spreading the good word about saisons. Josephson and the Scratch Brewing Co. team source all of their ingredients locally, relying on foods grown on their farm or foraged in the wilderness nearby.
And the result of Josephson's hard work is a stunning beer that will leave an indelible mark on any drinker.
Northwest / Mountain West
Around the Horn Brewing Company
Groveland, CA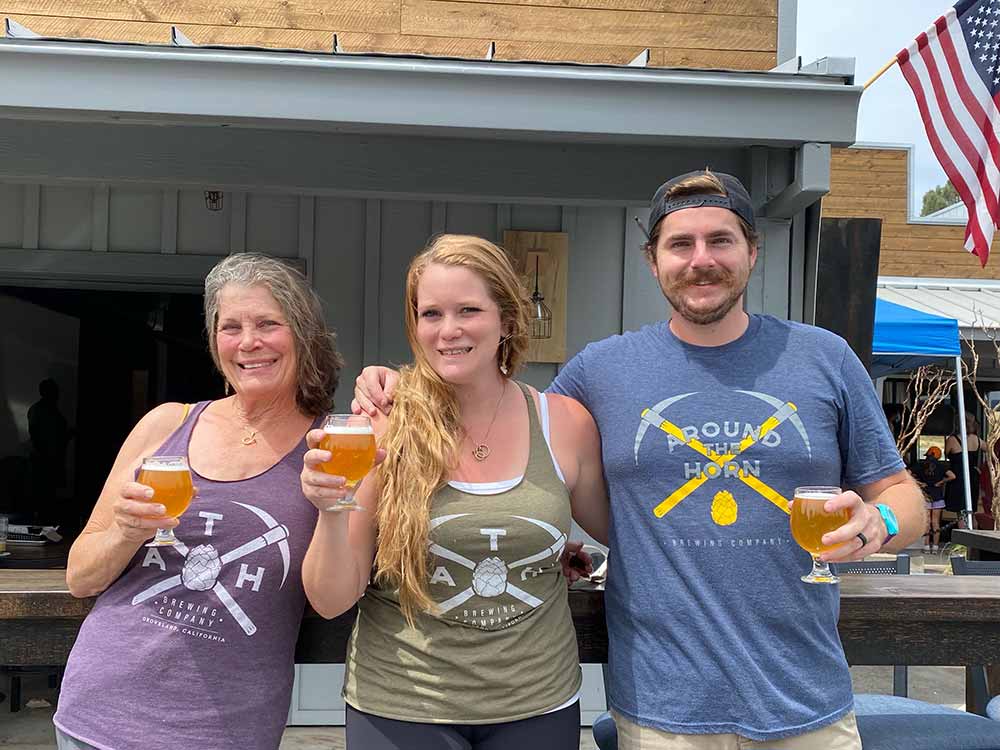 Founded by Shirley Horn, Rachel Sabatine (nee Horn), and Andrew Sabatine, Around the Horn is a Gold Rush-themed brewery located twenty-five miles from Yosemite National Park's Big Oak Flat entrance.
After graduating from Vanderbilt University's Owen Graduate School of Business with an MBA, Rachel moved with Andrew to Groveland, CA, to join her mom, Shirley. And by 2020 the trio had converted an old corporate Subway franchise building into a rustic taproom and brewhouse.
Currently, Rachel serves as the COO of Around the Horn while Shirley, as the CMO, handles many of the marketing responsibilities. Expect everything from dark lagers and fruited sours to hazy and American IPAs.
Atrevida Beer Co.
Colorado Springs, CO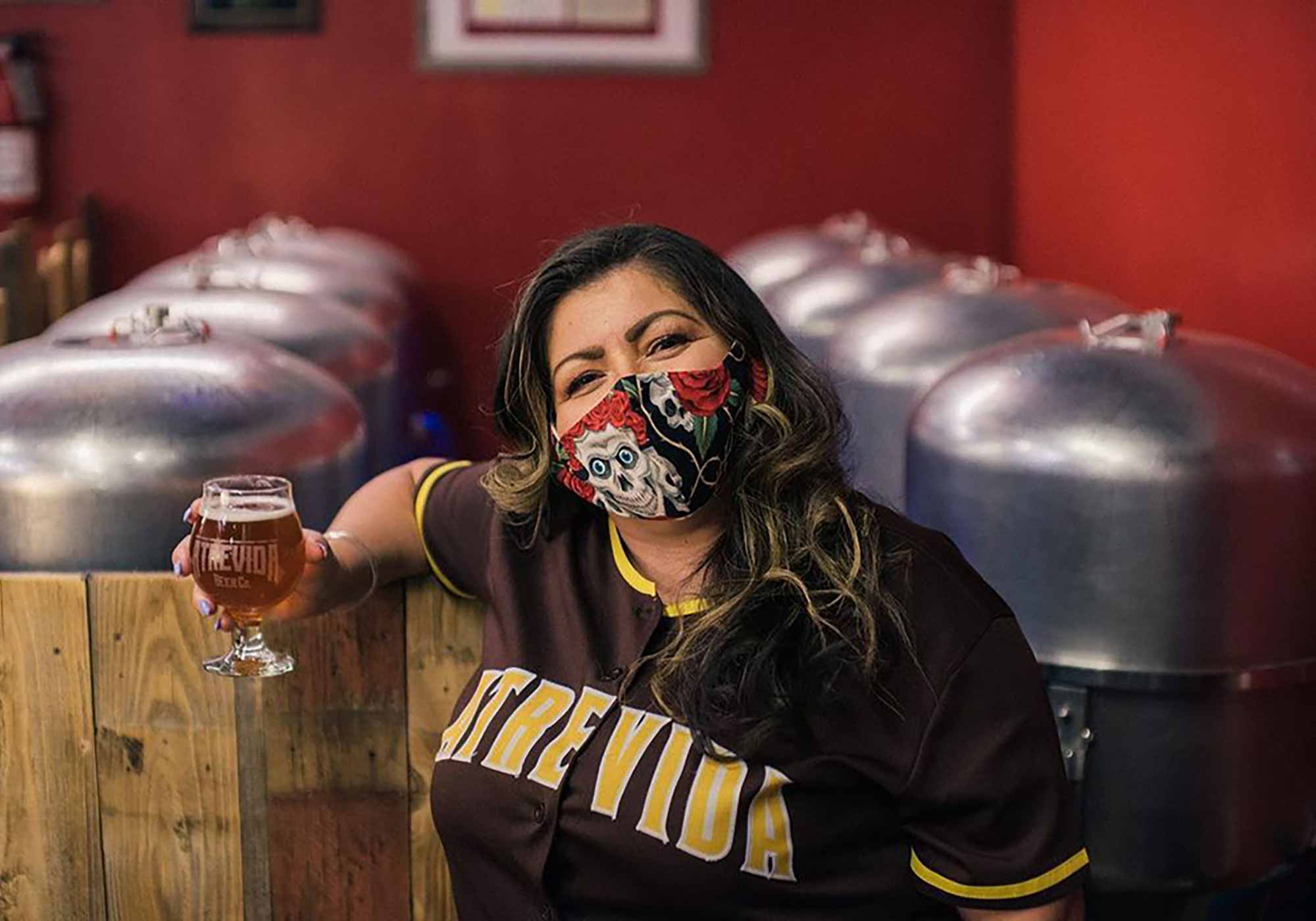 One of our favorite Latinx-owned breweries in the country, Atrevida Beer Co. uses cultural influences and ingredients from founder Jessica Fierro's Mexican heritage in its beers.
Founded by Fierro in 2018, Atrevida Beer Co. in Colorado Springs, CO, strives to also be a strong advocate for diversity and inclusion in the industry.
It's a testament to Fierro that she put her head down and built a business her way. Which included hiring an all-women and one-male brew crew and naming the brewery Atrevida, which means a bold, daring, or audacious woman.
"I didn't need anyone's permission to tell me I could be a part of this industry," says Fierro. "I wanted to set myself up for success to provide opportunities for other women and underrepresented communities and give folks a safe space to learn and professionally develop."
In fact, Fierro has a phrase plastered across her front door: Diversity. It's on Tap.
It's the first words you see when you walk in and it's all over her brewery from the merchandise to the walls. "That is my company culture and with everything we do that's the message: diversity, inclusion, and equity," says Fierro.
Bale Breaker Brewing Company
Yakima, WA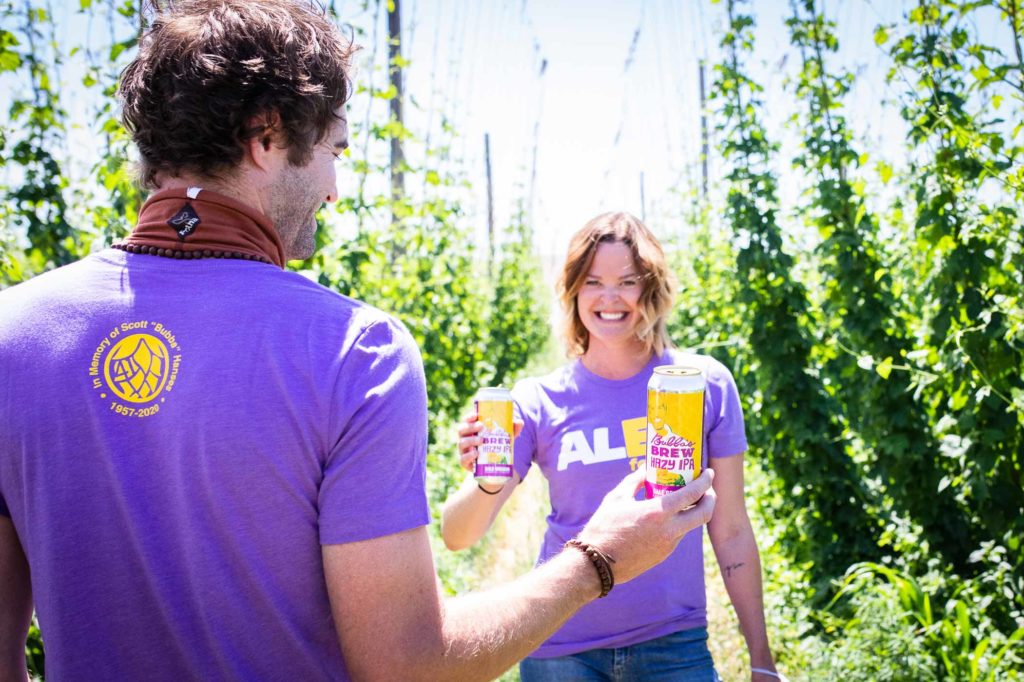 Here is why we love Bale Breaker Brewing Company. In 2013, the co-owners of Bale Breaker Brewing Company—Meghann Quinn, her husband Kevin Quinn, and Meghann's brother Kevin Smith (known as "Smitty")—helped start the Ales for ALS™ program with Mike and Cheryl Smith from Yakima Chief Hops (YCH) Hops and Loftus Ranches.
Designed to raise awareness and money to find treatments for amyotrophic lateral sclerosis (also called ALS or Lou Gehrig's disease), the initiative personally hit home for the Quinn and Smith family. Meghann, Smitty, and their parents have nine family members who have passed away from the disease.
"Ales for ALS™ is really near and dear to our hearts," says Meghann. "Our biggest goal is to find a cure."
Every year, the family's hop farm—Loftus Ranches—donates hops to create a unique blend. Another big hop purveyor in the area, YCH, scales things up, adding to the blend, pelletizing the hops, packaging them, and shipping them to any brewer around the country who asks. In receiving the free hops, the brewery agrees to brew a beer using the blend. Additionally, they donate at least one dollar from the sale of every pint to the ALS Therapy Development Institute (ALS TDI), the rare nonprofit biotech and comprehensive drug discovery lab dedicated to researching treatments for ALS.
So far, the program's impact has far exceeded everyone's expectations. In the last eight years, Ales for ALS™ has raised over $3.5 million dollars to find a cure for ALS.
For starting an annual nationwide initiative with a huge impact, we named Meghann and her family one of our "10 People to Watch in Craft Beer in 2022."
Oh, and did we mention Bale Breaker makes some of the best beers showcasing world-class hops from the Yakima Valley?
Fort Point Beer Co.
San Francisco, CA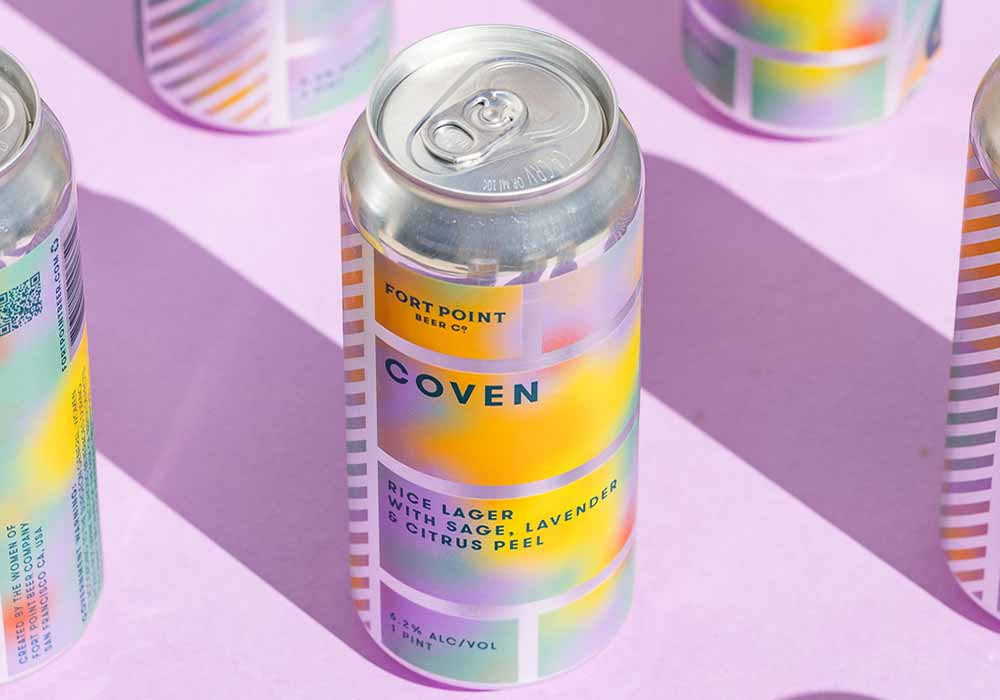 Founded by Dina Dobkin (Chief Brand Officer) and her husband Justin Catalana (CEO), Fort Point Beer Co. is a San Francisco brewery through and through. Named for the historic Fort Point masonry below the Golden Gate (which the brewery overlooks, in fact), Fort Point brews a variety of traditional beers packaged in sleek, modern cans. Indeed, the branding and marketing for Fort Point incorporates simple illustrations and sketches that are evocative in their subtlety.
But there's nothing subtle about Coven, the beer the women of Fort Point recently brewed in part for International Women's Day on March 8th. During the second COVID-19 lockdown, Dobkin brought together all the women in the brewery to reconnect. Annie Rainey, the production manager at Fort Point, helped develop the recipe, creating different concentrated herb syrups to blend and pair to find the right combination. Sage and lavender made the cut combined with the Pink Boots Society hop blend and a touch of citrus peel for a burst of brightness.
This brewing experiment perfectly captures why Fort Point makes our list of the best women-led breweries to support right now.
Fremont Brewing
Seattle, WA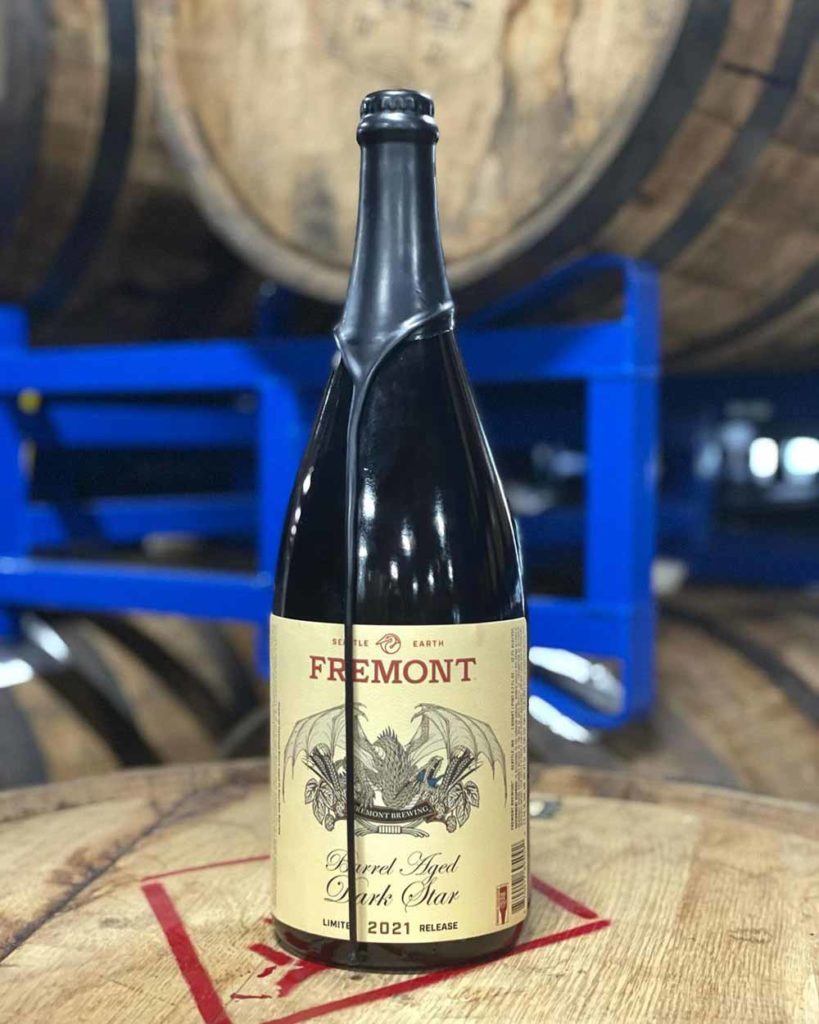 If you love stouts (and supporting the accomplishments of women in the beer industry), look no further than Seattle's Fremont Brewing, which maintains one of the best barrel-aging facilities in the country.
The brewery, located in Seattle, WA, was co-founded by Sara Nelson and her husband, Matt Lincecum. In addition to award-winning stouts, the brewery's proximity to the Yakima Valley gives it unparalleled access to fresh hops, and thirsty fans arrive by the droves during harvest season for their wet-hopped IPAs. So whether you enjoy the roasty, more structured flavors of stouts or the bitter bite of an IPA, you're set at Fremont Brewing.
Hana Koa Brewing Co.
Honolulu, HI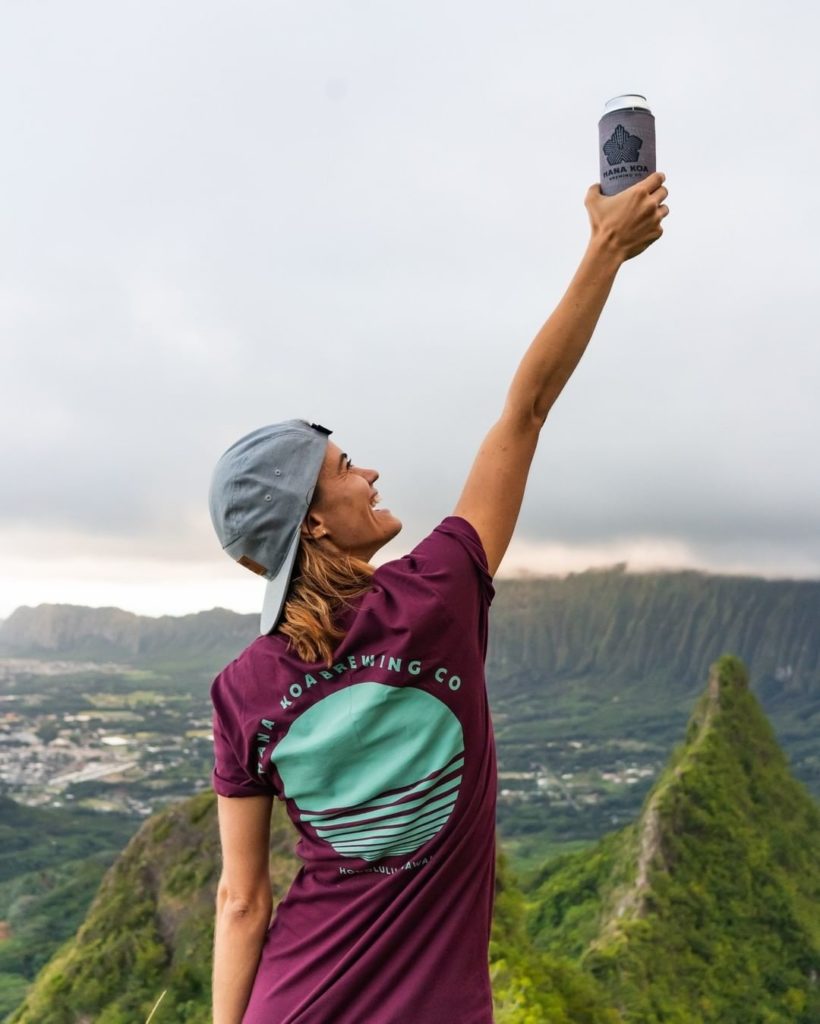 Started by partners in life and business, Chrissie Pinney and Josh Kopp, Hana Koa should be a paragon for other breweries. This duo built the Honolulu-based brewery to be an inclusive place for everyone including women, People of Color, Indigenous peoples, Queer folx, and more.
Which means putting their work where their mouth is. Hana Koa has started a ton of collaboration beers benefitting various organizations. Such as Shine a Light, a beer benefitting End the Backlog, an initiative of the Joyful Heart Foundation aiming to end the backlog of untested rape kits in the United States. Or Rainbow Mist, a beer benefitting Hawaii's LGBTQ Legacy Foundation supporting LGBTQIA+ folx in Hawaii.
Lady Justice Brewing
Aurora, CO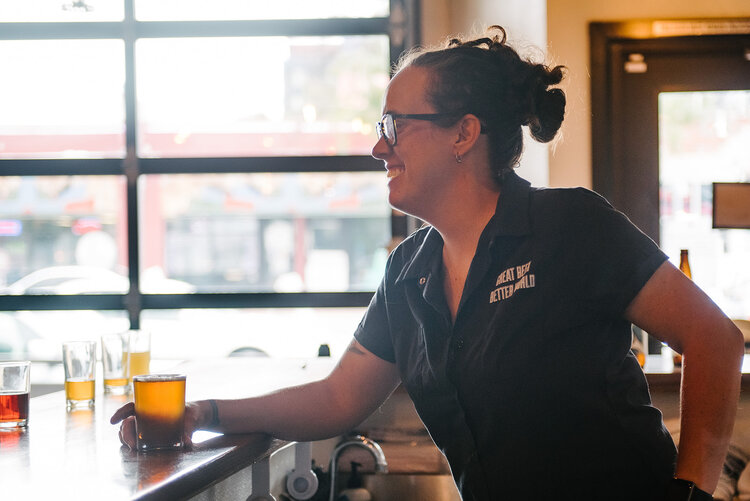 Located in Aurora, CO, Lady Justice exists solely to grant proceeds to women and girls in Colorado.
Yes, you read that correctly. At Lady Justice, the majority of profits over cost go to support community-focused organizations around the state. Or, as founders Kate Power, Betsy Lay, and Jen Cuesta write on their website, "We exist solely to make the world a better place, not to maximize our incomes."
WOW.
The selflessness of this unbelievable organization is matched only by the incredible beer. The offerings skew traditional, so expect lots of lagers and pale ales, though the brewery has recently begun experimenting with hard seltzer and other styles. And notice the prices—no $22 four-packs here. Support women and girls around Colorado by snagging a six-pack of Liberty Lager for an extra-affordable $10, or a six-pack of Front Runner Pale Ale for only $12.
Local Brewing Co.
San Francisco, CA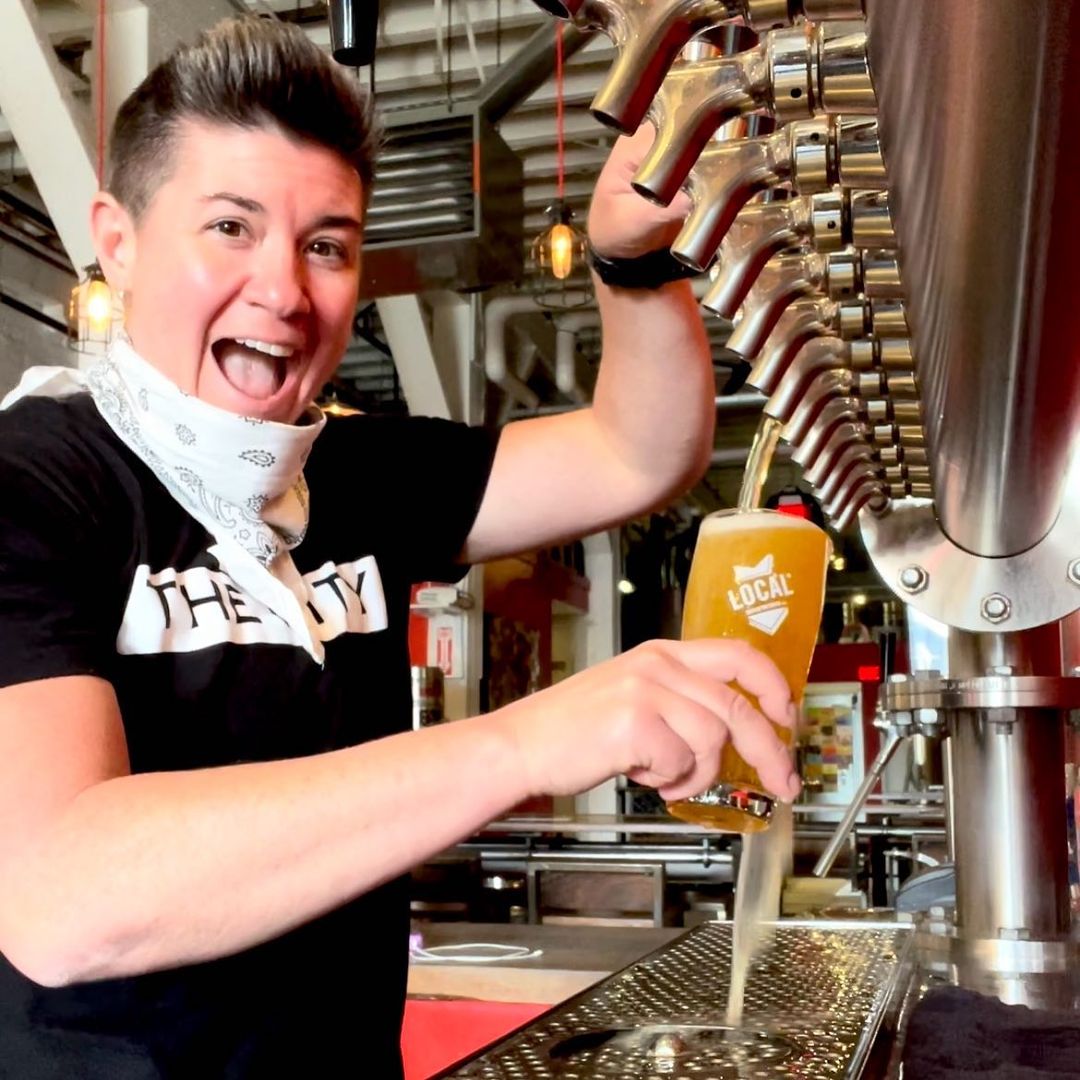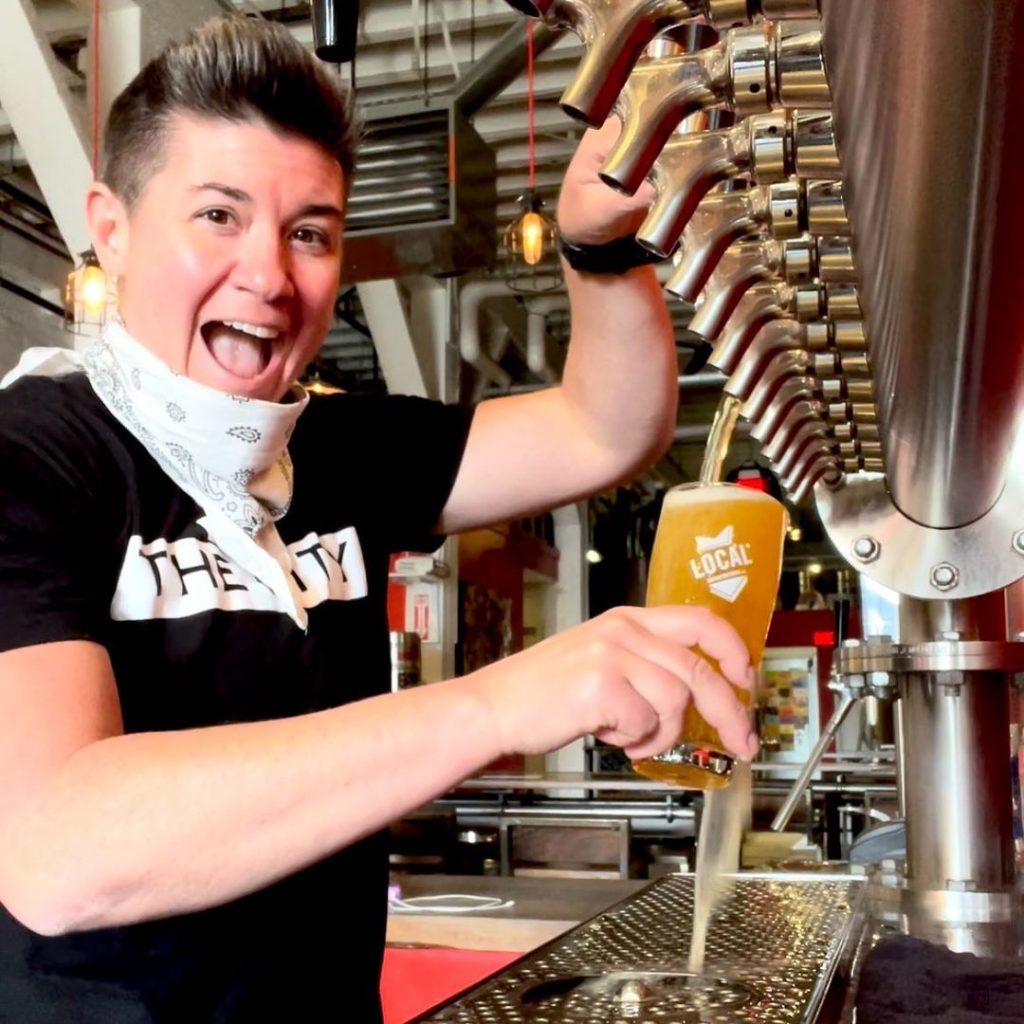 Like the aforementioned Fort Point, Local Brewing Co. is a favorite among SF residents. Co-founded in 2010 by Sarah Fenson and Regan Long, Local whips up delicious, inventive craft beers and serves fantastic food on-site.
Local brews across a variety of styles but the common theme is accessibility. From citrus-forward hazy IPAs to rich, robust black lagers, there's something for just about any drinker. Plus, the brewery releases exciting limited-edition offerings in colorful, artistic cans.
Lost Coast Brewery
Eureka, CA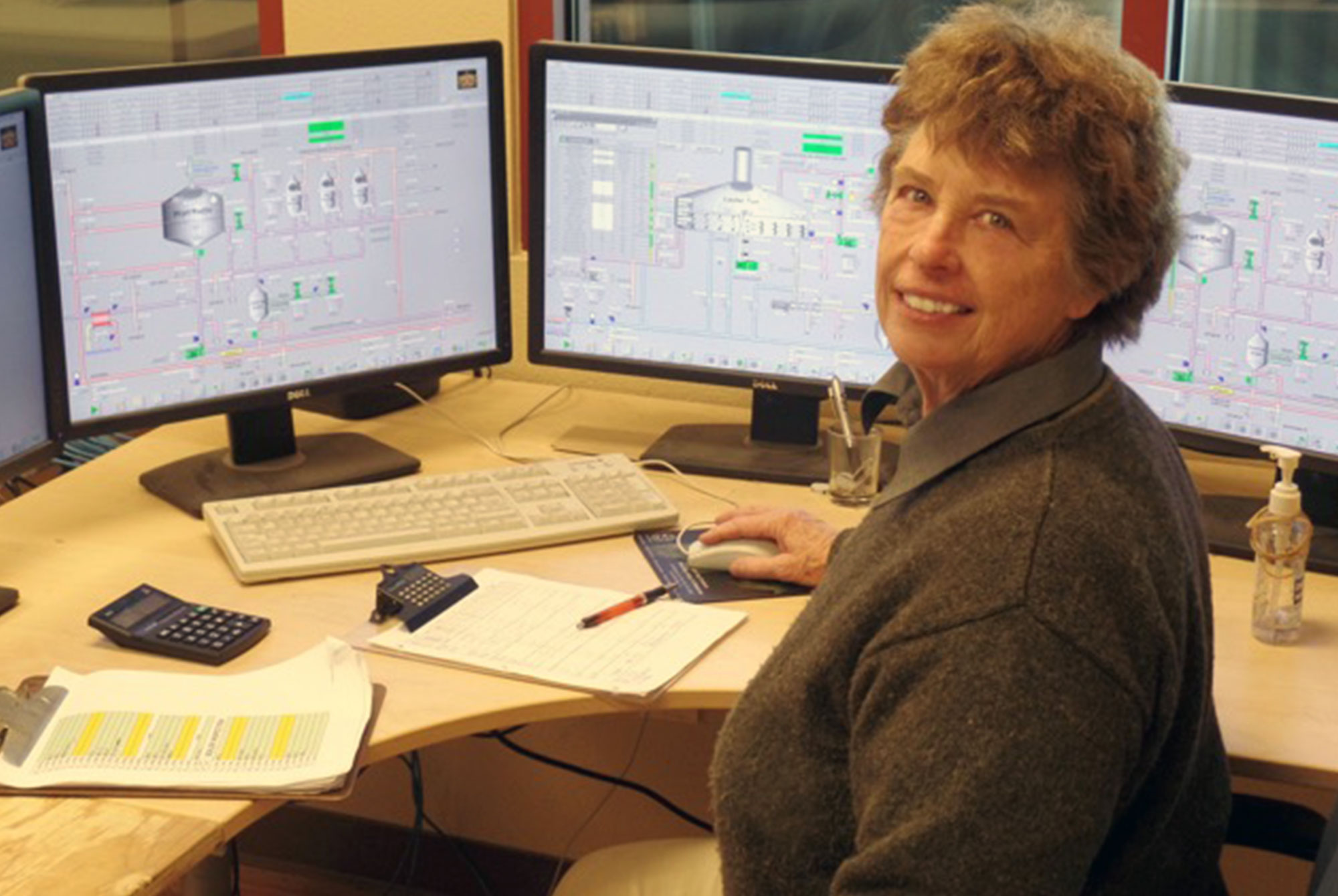 Lost Coast is a foundational member of the craft beer scene in Northern California. Founded in 1989 by Wendy Pound and Barbara Groom, Lost Coast Brewery has since expanded twice, reaching a capacity of a 120-barrel system.
Lost Coast's success is directly attributed to Groom, who has led the brewery to success throughout its thirty-plus years of operation.
Now based in Eureka, CA, Lost Coast is well known for its colorful, gripping label artwork and approachable beers. Eschewing transient trends for stability, Groom focused on Lost Coast's core offerings and has, as a result, risen to a prominent position in an industry historically dominated by men.
Outer Range Brewing Co.
Frisco, CO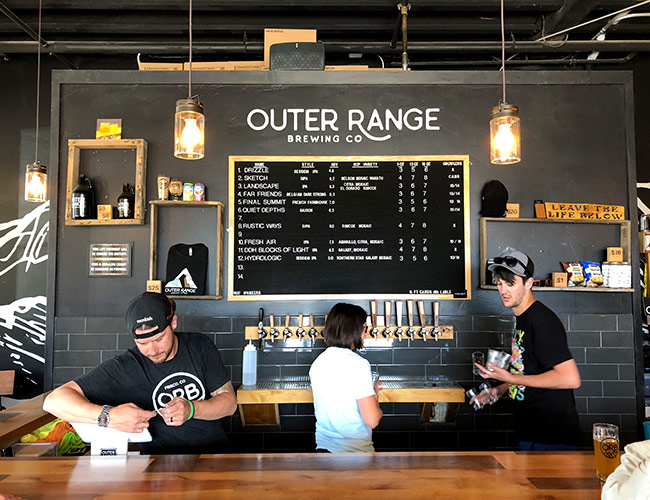 This Frisco, Colorado-based brewery is about as Colorado as it gets. They even printed a trail map on one of their can designs!
Outer Range Brewing Co. was founded by wife-and-husband team Emily and Lee Cleghorn. Outer Range is known for doing two things exceptionally well: Belgian beers and hazy IPAs. And while that combo may seem contradictory, take a look at Lee's past and it'll make sense. Raised in Belgium, Lee cut his teeth in the American brewing scene at Other Half in NYC. Makes sense, huh?
Emily and Lee share their passion for the great outdoors in every beer they brew.
New Belgium Brewing
Fort Collins, CO + Asheville, NC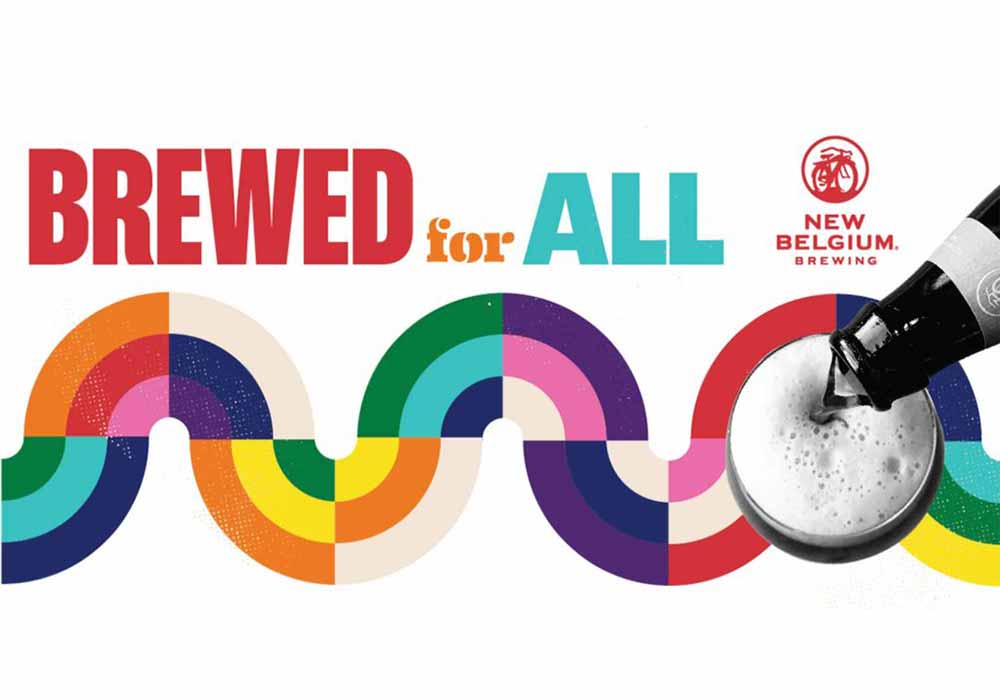 An absolute craft pioneer, Kim Jordan founded New Belgium in 1991. With the brewery, she brought her social work and homebrewing experience to the big brewing stage. For almost thirty years Jordan blazed a trail for women in the industry, establishing New Belgium as one of the top breweries in the country.
Beyond iconic brands like Fat Tire and Voodoo Ranger IPA, New Belgium stays at the forefront of creating change in a predominantly white, cis-male industry. New Belgium was one of the first breweries to hire a Diversity, Equity, and Inclusion (DEI) Specialist. Most recently, Patrice Palmer (they/them/theirs), a Black, queer, trans intersectional leadership educator, held the position, working to create and manage programs and projects on diversity and inclusion within the brewery.
For instance, brewing a beer called Biere de Queer that celebrated National Coming Out Day, an annual LGBTQIA+ awareness day observed on October 11, to support lesbian, gay, bisexual, and transgender people to "come out of the closet" and celebrate their sexual identity. It's one of the reasons they're also one of the most LGBTQ+-friendly breweries in the country.
Using beer as a vehicle to break down barriers and build up community, New Belgium stands for more than just delicious craft beer.
Sante Adairius Rustic Ales
Capitola, CA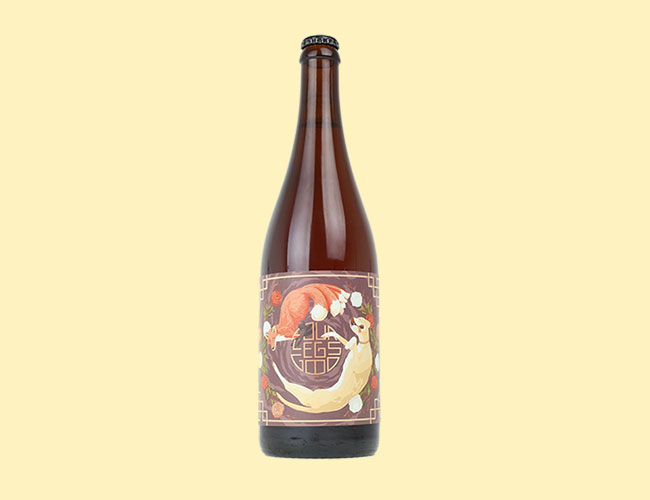 Beer fans know about Sante Adairius Rustic Ales, a short drive from Santa Cruz in Capitola, CA. Sea, sun, and sours come together at the epic tasting room, known for producing some of the best sours in the world. Co-founded by Adair Paterno and Tim Clifford, SARA (as it's called by connoisseurs) offers a little taste of Belgium in Northern California.
The Ale Apothecary
Bend, OR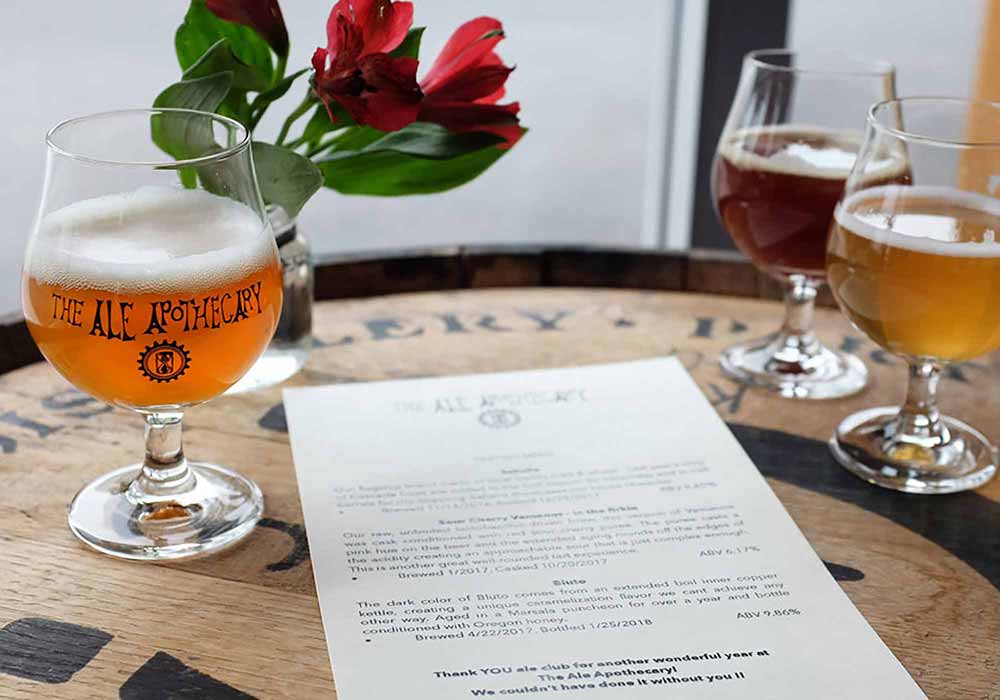 Like the aforementioned Scratch Brewing Co., The Ale Apothecary is brewing some of the finest farmhouse ales in the country. Utilizing the groundwater from the property, native yeast from the surrounding flora, and locally sourced barley and malt, The Ale Apothecary is an ode to the beauty of nature.
Founded by wife-and-husband duo Staci and Paul Arney, The Ale Apothecary is off the beaten path but well-regarded by those in the know. In fact, one of our favorite breweries in Bend, OR, The Ale Apothecary has members in their bottle club from all over the country who would fly in annually to celebrate the brewery's anniversary.
Focused on the history of traditional brewing styles and a love of the outdoors, Staci and Paul Arney have transformed their home into one of the most stunning breweries in the country.
Southwest
7 Clans Brewing
Asheville, NC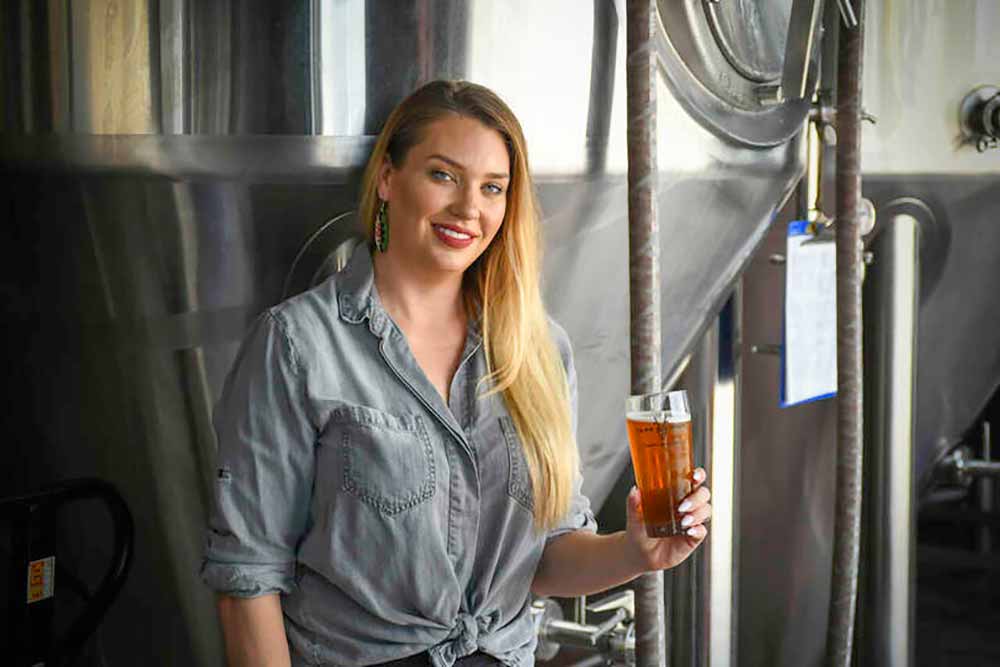 Founded by Morgan Crisp, 7 Clans Brewing uses powerful imagery and beer names to represent her Eastern Band of Cherokee tribe in North Carolina. One of a handful of Native American-owned breweries in the entire country, 7 Clans represents the importance of clanship.
"I decided to use the [name] '7 Clans' instead of the name 'Cherokee' because a lot of people use the name Cherokee and have nothing to do with it," says Crisp. Additionally, the number seven has great significance in the tribe's culture. During times when members of Crisp's tribe were restricted from speaking their Native language and honoring their traditional customs, they often secretly included the number seven into everything from beadwork to pottery. It became a way of keeping their culture alive.
Today, Crisp keeps her tribe's culture alive through brewing with beers like 7 Clans Blonde Ale, which features Selu, the legendary first woman of the Eastern Band of Cherokee Tribe. "She represents to me that matriarchy, that strong woman that will do anything for her family. And just survival," says Crisp.
Other beers like Hop-Rooted IPA are a nod to Crisp's childhood spent with her dad and grandfather, where she combed the mountains and dug into the earth looking for ginseng and bloodroot.
"When I saw people could tell stories about who they were and where they came from through beer, it resonated with me," says Crisp. "People will look at the can, they're going to hopefully read something about our tribe, learn a little bit about us, and realize that Native people actually exist. We're still here, you know?"
Bow & Arrow Brewing Co.
Albuquerque, NM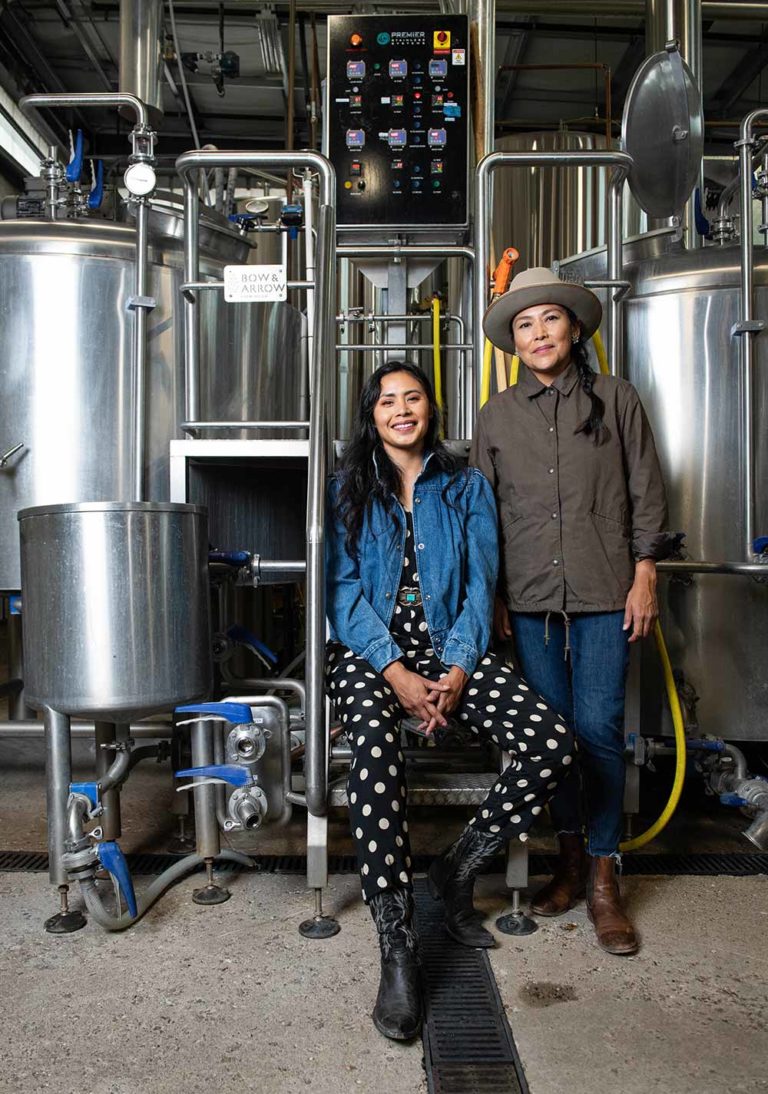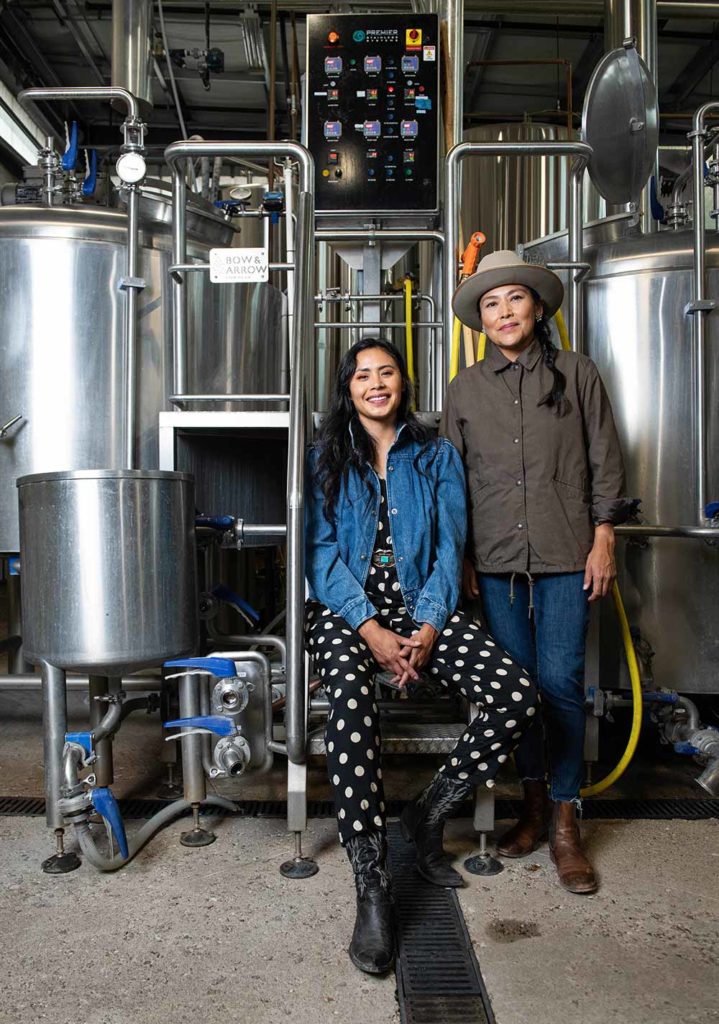 Bow & Arrow Brewing Co. is Albuquerque's masters of IPAs and sours.
In Bow & Arrow Brewing Co., founders Shyla Sheppard and her wife, Missy Begay, have created something special. And that is an authentic brewery that speaks to a specific place and time. Native- and woman-owned, the ultra-modern Bow & Arrow Brewing Co. takes cues from the surrounding region to create a distinctly Southwestern drinking experience, from the furnishings in the taproom to the beers inspired by indigenous ingredients.
May we suggest Bolos and Bling, an IPA with Brettanomyces, or Desert Revival, a golden sour brewed with local cherries? Stay sour and you can't go wrong.
Crowns & Hops
Inglewood, CA
Crowns & Hops in Inglewood, CA, is not only woman-led (shoutout Beny Ashburn!) but Black-led as well. Along with partner Teo Hunter, Ashburn is on a mission to close the gender and racial gap in craft beer.
Plus, they brew amazing beer. Such as The Blue Peach, a Blueberry Peach Gose with graham cracker, vanilla, black lava sea salt, cinnamon, and coriander. Crowns & Hops brewed it in honor of Stacey Abrams and in collaboration with Black Calder Brewing Co. out of Grand Rapids, MI, for the Barrel & Flow Fest.
We loved the beer so much that it made our list of "The 21 Best Beers We Drank in 2021."
Independence Brewing Co.
Austin, TX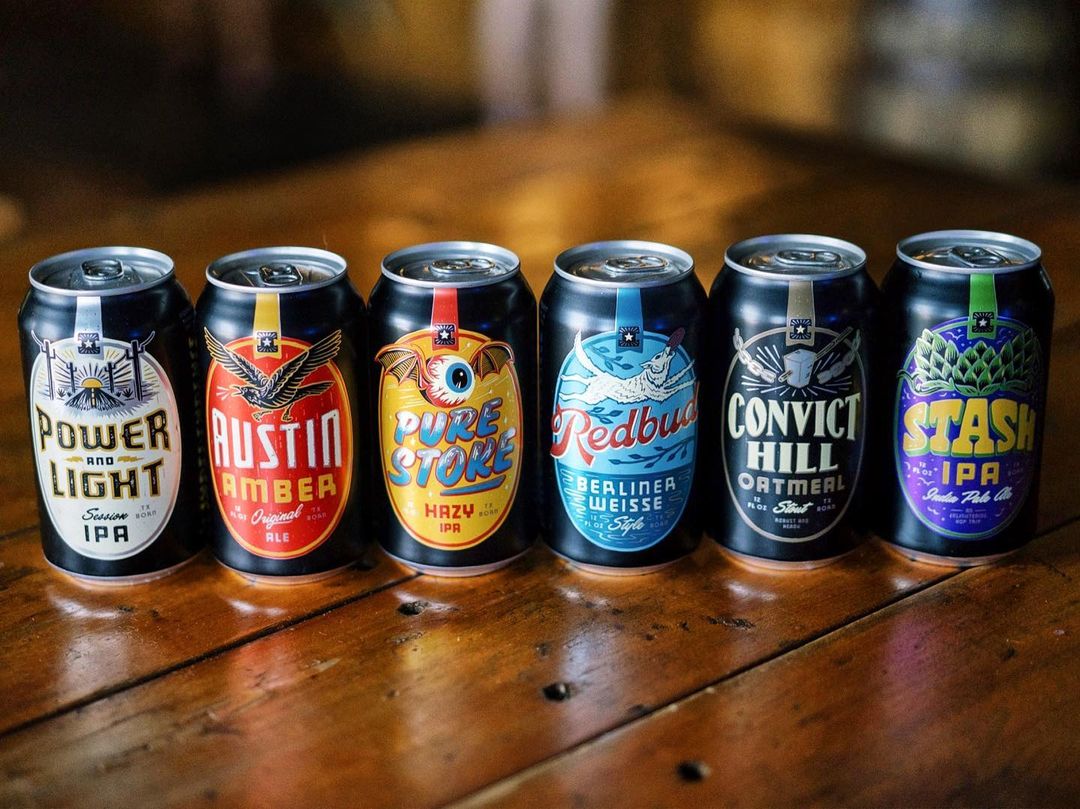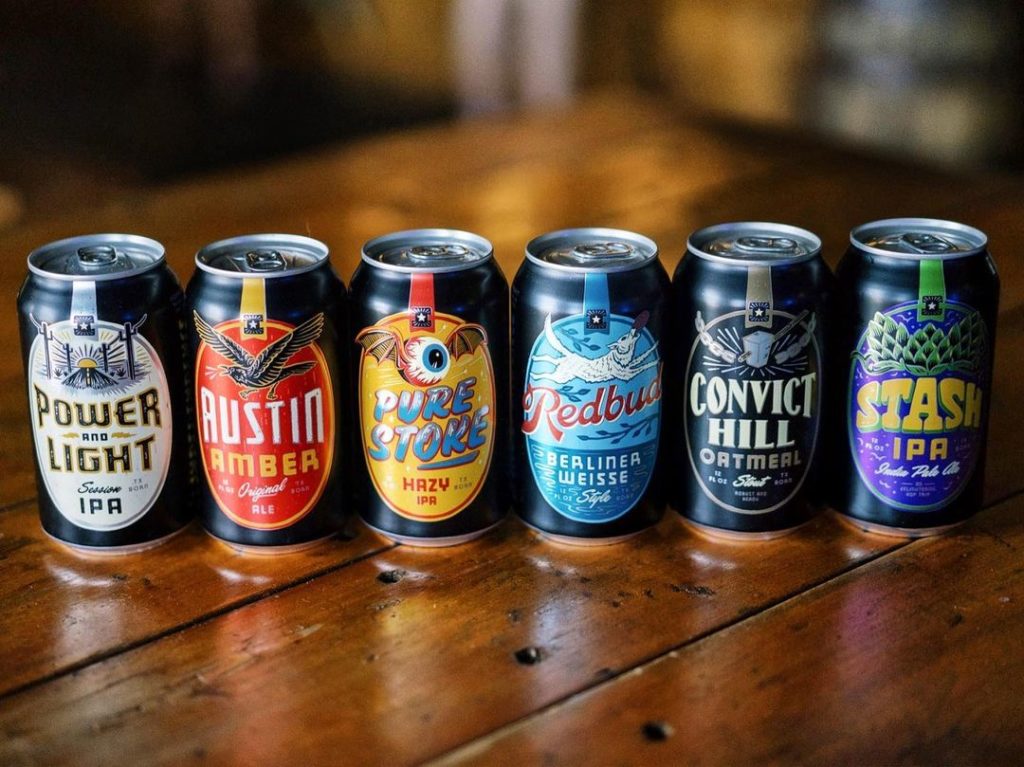 Founded by Amy Cartwright in 2004, Independence Brewing Co. has been setting the standard for craft breweries in Austin for just shy of two decades. One of the longest-standing breweries in Central Texas and the eighth largest craft brewery in the state, Independence Brewing Co. is a force to be reckoned with.
Cartwright herself is no stranger to climbing through the ranks of predominantly male industries, with a former career in tech and now in beer. Cartwright has become a role model for women looking to break into the industry not only in Texas, but across the country.
Mujeres Brew House
San Diego, CA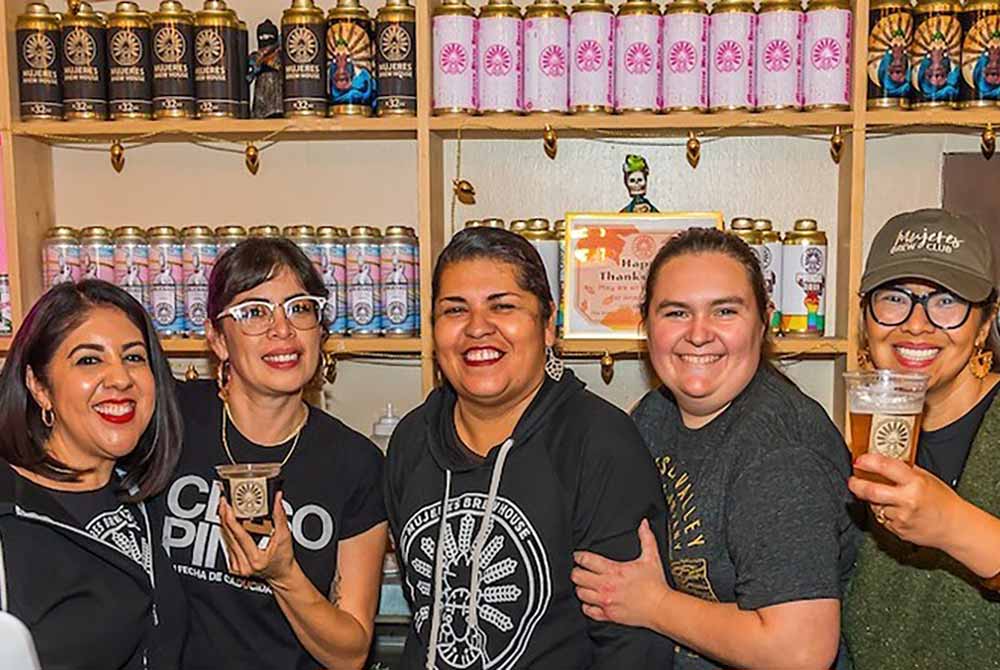 One of the most amazing Latinx- and women-owned breweries in the country, Mujeres Brew House is an all-female-run brewery and taproom started by Carmen Velasco-Favela and Esthela Davila.
The taproom has immediately brought a sense of place to the Latina and overall women-drinking community. "I dedicated my time and energy to empower women in craft beer and create diversity in the industry because that is what is needed," says Velasco-Favela.
Although Mujeres Brew House has only been open a short while, expect big things from this creative and influential brewery redefining the narrative of craft beer.
Superstition Meadery
Prescott, AZ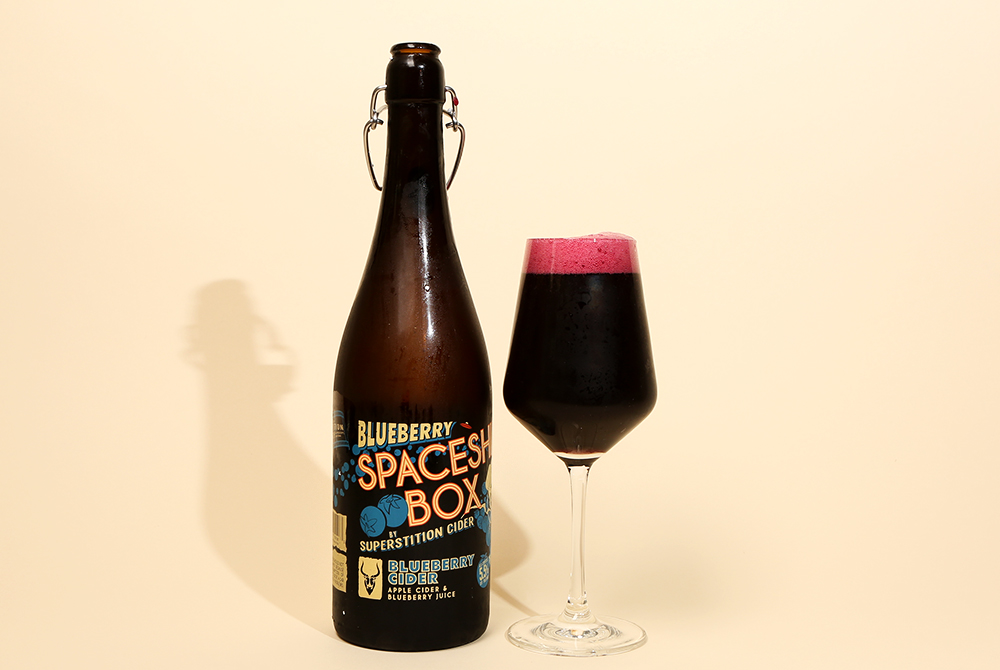 Although technically not a brewery, Superstition Meadery is much beloved by passionate craft beer drinkers. The Prescott, AZ, meadery has earned international acclaim for its highly sought-after ciders and mead. Founded by wife-and-husband team Jen and Jeff Herbert, Superstition is on a mission to reinvigorate a passion for the historical beverage of mead.
And by all accounts, they've succeeded. Superstition ranks high on the beer review app Untappd and has earned fans all over the country. The majority of Superstition's success is owed to its founding team.
Jen, who oversees the business aspects of the meadery, has been recognized at the local, state, and national level for her work. Most recently the U.S. Small Business Development Center (SBDC) recognized her work in 2017 when Superstition Meadery won the SBDC Success Award. And Jeff, who handles the production side, led Superstition to be named a top 100 brewer of craft beverages in the world.
Three Weavers Brewing Company
Inglewood, CA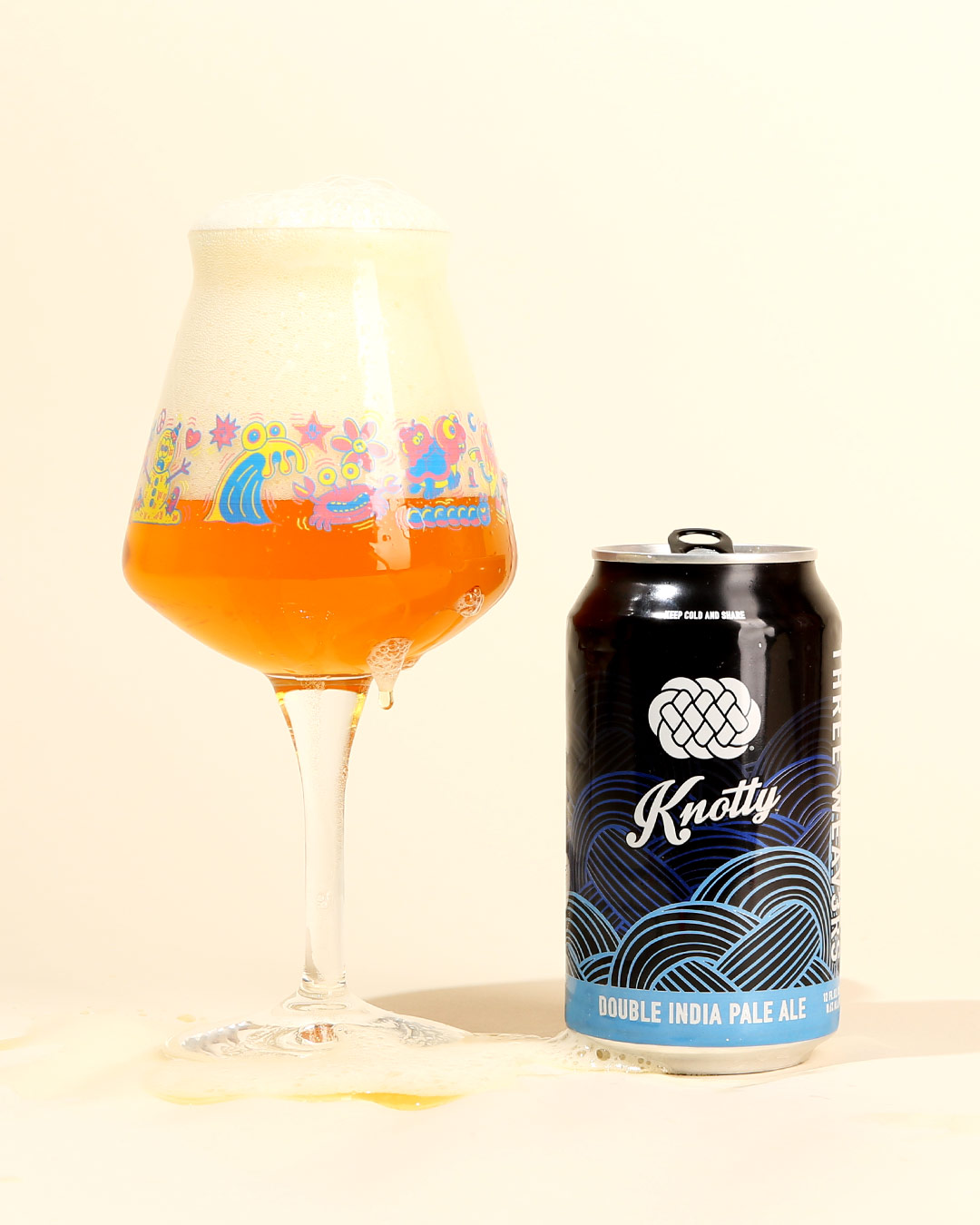 Pride. Unity. Fairness and honesty. These are just a few of the core values at Three Weavers Brewing Company, one of the largest independent craft breweries in Los Angeles county.
Founded in 2013 by CEO Lynne Weaver and brewmaster Alexandra Nowell, the brewery was named for Weaver's three daughters and serves as an example of a business that puts people above profits.
Currently, the brewery holds a World Beer Cup Gold Medal from 2016, a GABF Silver Medal from 2017, a European Beer Star Bronze from 2017, and the Australian International Beer Awards Best IPA and Champion International Beer from 2018.
May we recommend Sun Trap, a session sour ale perfect for everyday drinking?
Urban Jungle Brewing
Austin, TX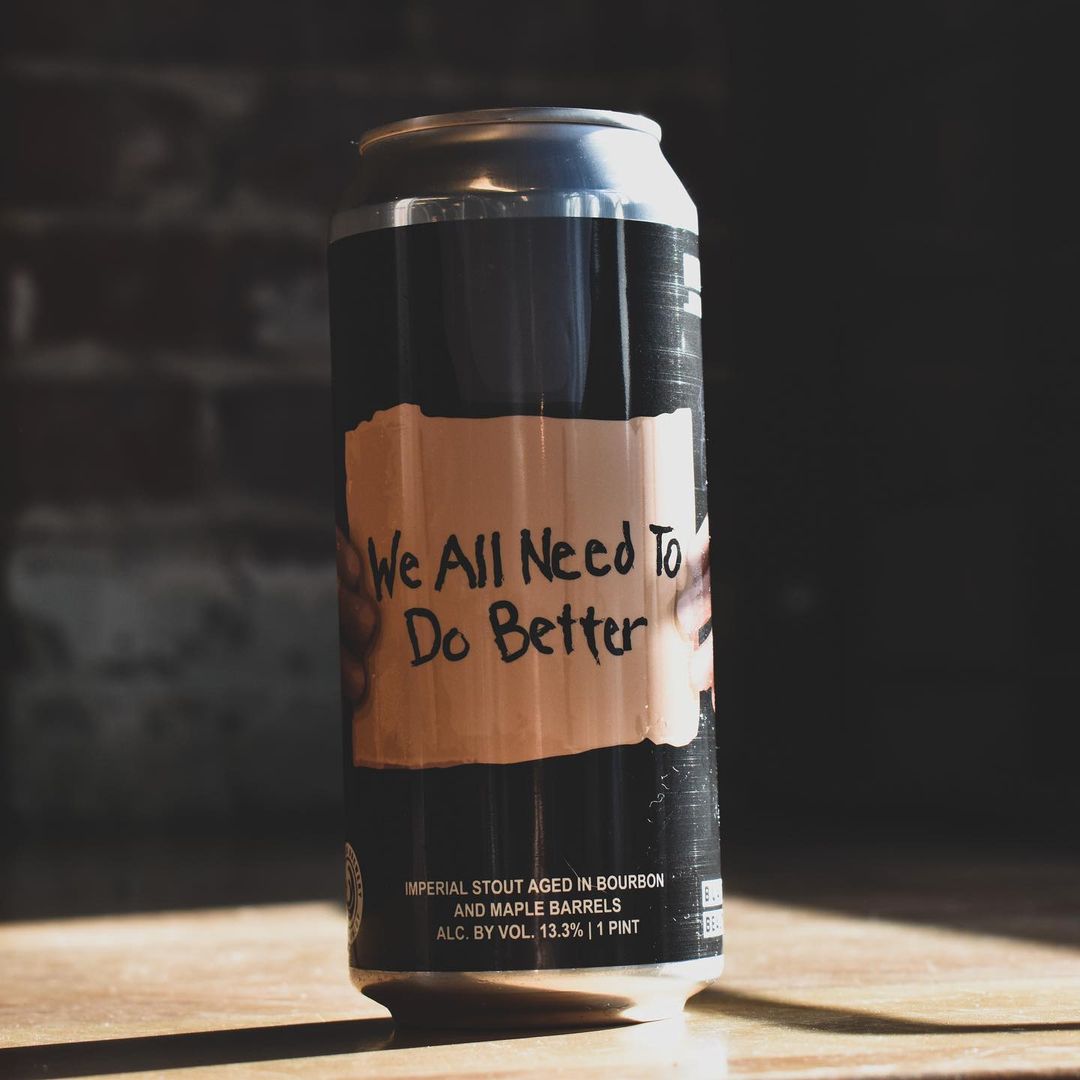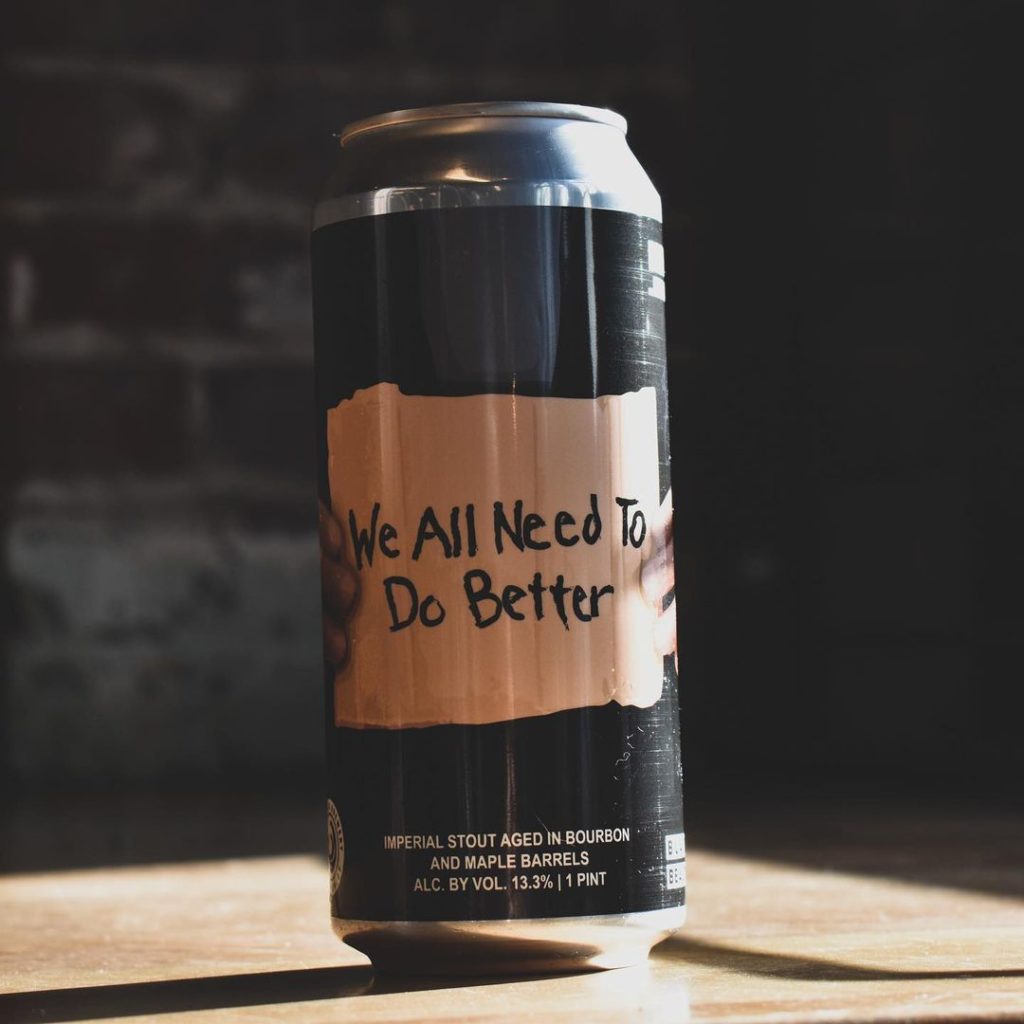 When Urban Jungle Brewing opens in the North Austin area sometime in 2022, the brewery will be the first Black-owned brewery in Austin. And second in all of Texas. Tiana Harris and her husband Shannon Harris plan to create not just a brewery, but also a bakery, farm, and even a horse rescue.
As avid homebrewers, bakers, gardeners, and horse riders, the Harrises are combining all of their loves into one lofty brewery that will feature a focus on pastry stouts and beers made with ingredients grown on the brewery's farm combined with baked goods and, of course, horses.
The goals behind this brewery are high, going beyond just serving beer and baked goods. According to the beer website PorchDrinking.com, there are only 63 BIPOC-owned breweries across the entire country, making Urban Jungle a pioneer not only in Texas, but also across all of the U.S.
Harris has plans to offer educational programming to BIPOC people looking to learn how to grow their own food. Plus, she will donate future sales from certain beers to groups such as the Austin Justice Coalition, which combats social and racial injustices.
Vista Brewing
Driftwood, TX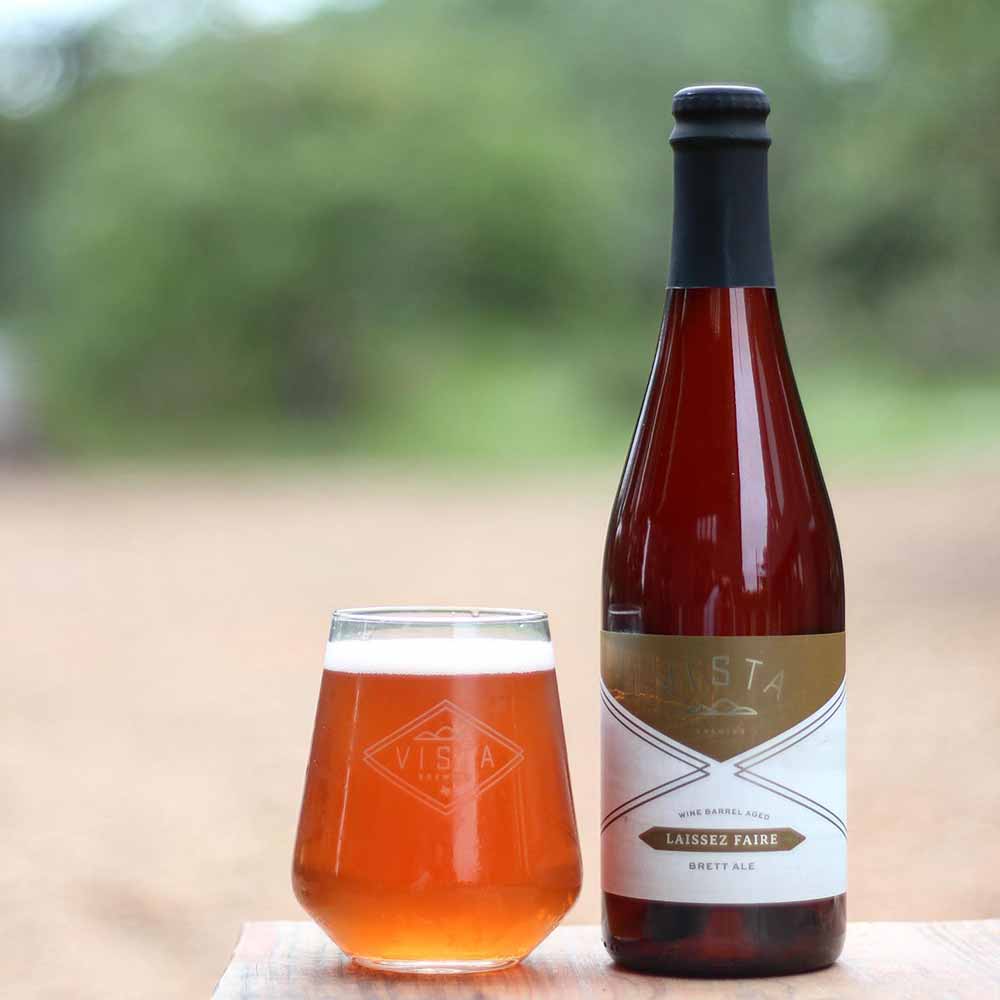 A twenty-one-acre brewery located just outside of Austin, TX, Vista Brewing is a one-of-a-kind craft beer experience. Founded by wife-and-husband team Karen and Kent Killough, Vista Brewing has become a destination in Central Texas.
Karen handles all aspects of operations at Vista from marketing and social media to programming and private events, HR, merchandise, and more. On the board of the Texas Craft Brewers Guild and active with the Pink Boots Society, Karen even earned a scholarship from Pink Boots to travel to and attend the Beer Marketing & Tourism Conference.
International
Japas Cervejaria
São Paulo, Brazil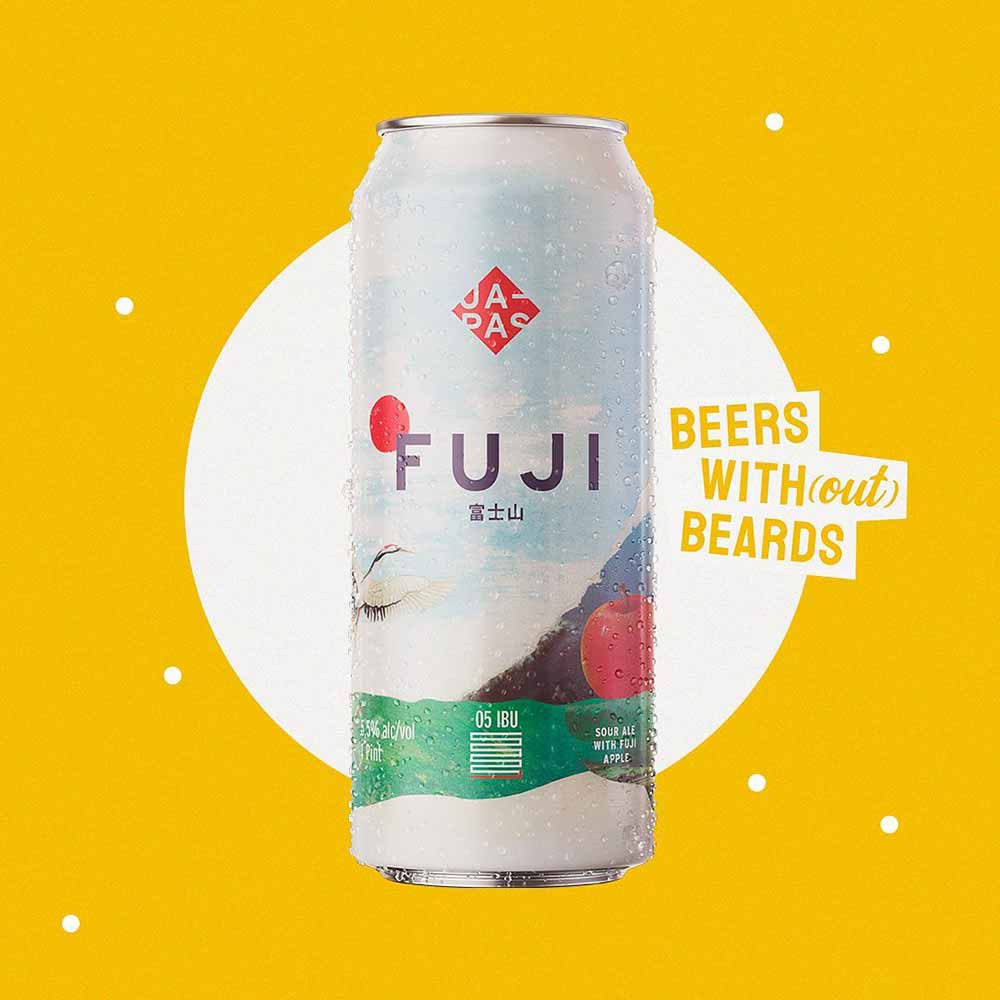 An all-star team of Brazilian women of Japanese descent, Japas Cervejaria began when Fernanda Ueno, Maíra Kimura, and Yumi Shimada decided to open a gypsy brewery. The name Japas Cervejaria actually comes from a Brazilian slang term for a person from Japan. With that in mind, this triple-threat brewery breaks through so many boundaries and barriers in the industry. Since launching in 2016, the three women have brewed creative works from an American pale ale with Japanese Sorachi Ace hops and wasabi to imperial porters made with rice and witbiers including ginger and orange zest. An amalgamation of heritage and culture, Japas Cervejaria breaks the mold at the forefront of innovation in craft beer.
*make sure to follow your city's safety guidelines, and always wear a mask & socially distance in public
Liked this article? Sign up for our newsletter to get the best craft beer writing on the web delivered straight to your inbox.