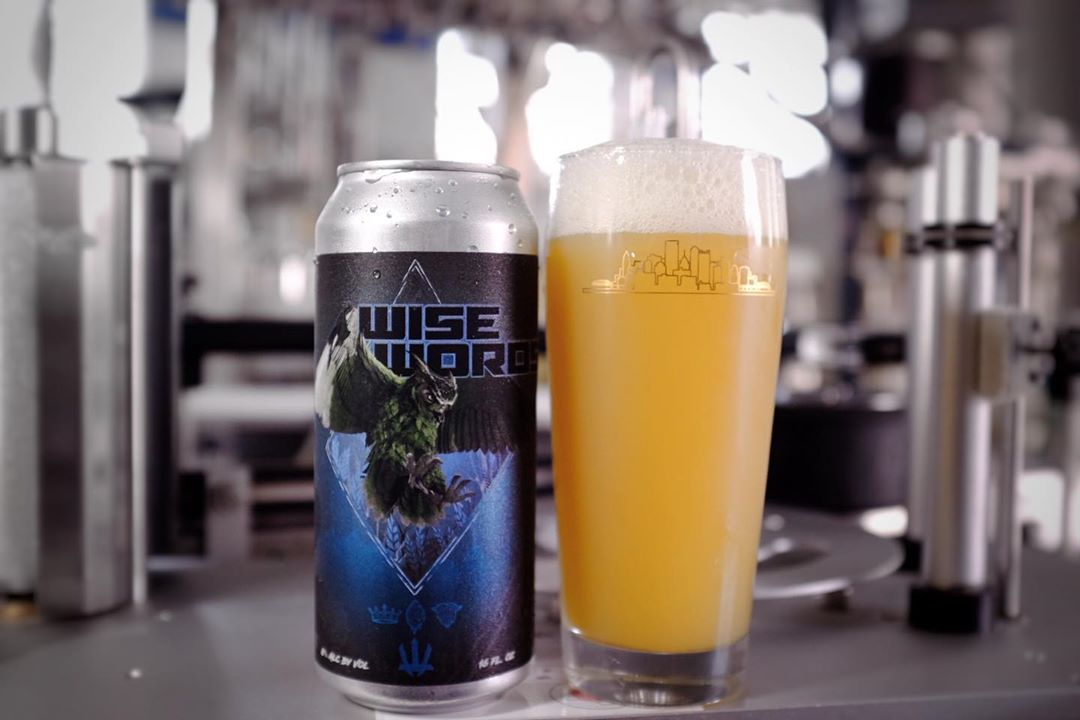 Editor's Note:
This is a paid, sponsored post presented by Tavour.
As an annual celebration of Black breweries, Black artists, and Black entrepreneurs Pittsburgh's Fresh Fest is the first festival of its kind in the country. Heading into its third year, Fresh Fest co-founders Day Bracey and Ed Bailey wouldn't let the COVID-19 global pandemic stop them. Instead of an in-person craft beer festival, Bracey and Bailey took the event digital. On Saturday, Aug. 8th they hosted classes and workshops featuring Black speakers, Black chefs, Black bakers, Black mixologists and more.
To complement its online events, Fresh Fest Digi Fest created a whole slew of collaboration beers. The so-called Fresh3st collabs paired one Black-owned brewery from around the country with a local Pennsylvania one. In addition to brewing rad beer, every team connected with a black artist to design each can label. Fresh Fest wanted to ensure that people from coast-to-coast can enjoy these limited-edition beers. So, they partnered with the beer delivery service Tavour to ship a special bundle of Fresh Fest collabs right to your front door.
If you don't know, Tavour has been one of our favorite ways to continue drinking beer and supporting breweries across the country over this past year. This Seattle-based company showcases beer from over 650 breweries and sends it straight to your home. They teamed up with Fresh Fest to create an exclusive FreshFest Bundle featuring seven of these stellar Fresh3st collabs.
How to Try the Beers From The Fresh Fest Beer Fest
Looking to try some of these one-of-a-kind, limited-edition collabs at home? All you need to do is download the app (Apple or Google Play), or open the app if you already have it, and enter the code "FRESHFEST" on the promo page for exclusive first access to buy the Tavour FreshFest Bundle. Tavour will actually release the bundle for purchase on the morning of Monday, August 31st 2020. And those who have previously entered the code "FRESHFEST" will be notified first. To celebrate such an amazing event, we took a look at some of the breweries behind each of the unique collaboration beers in the box.
The Best Collab Beers from Fresh Fest Beer Fest
Fight the Sour
White Lion Brewing Co. + Grist House — Springfield, MA + Pittsburgh, PA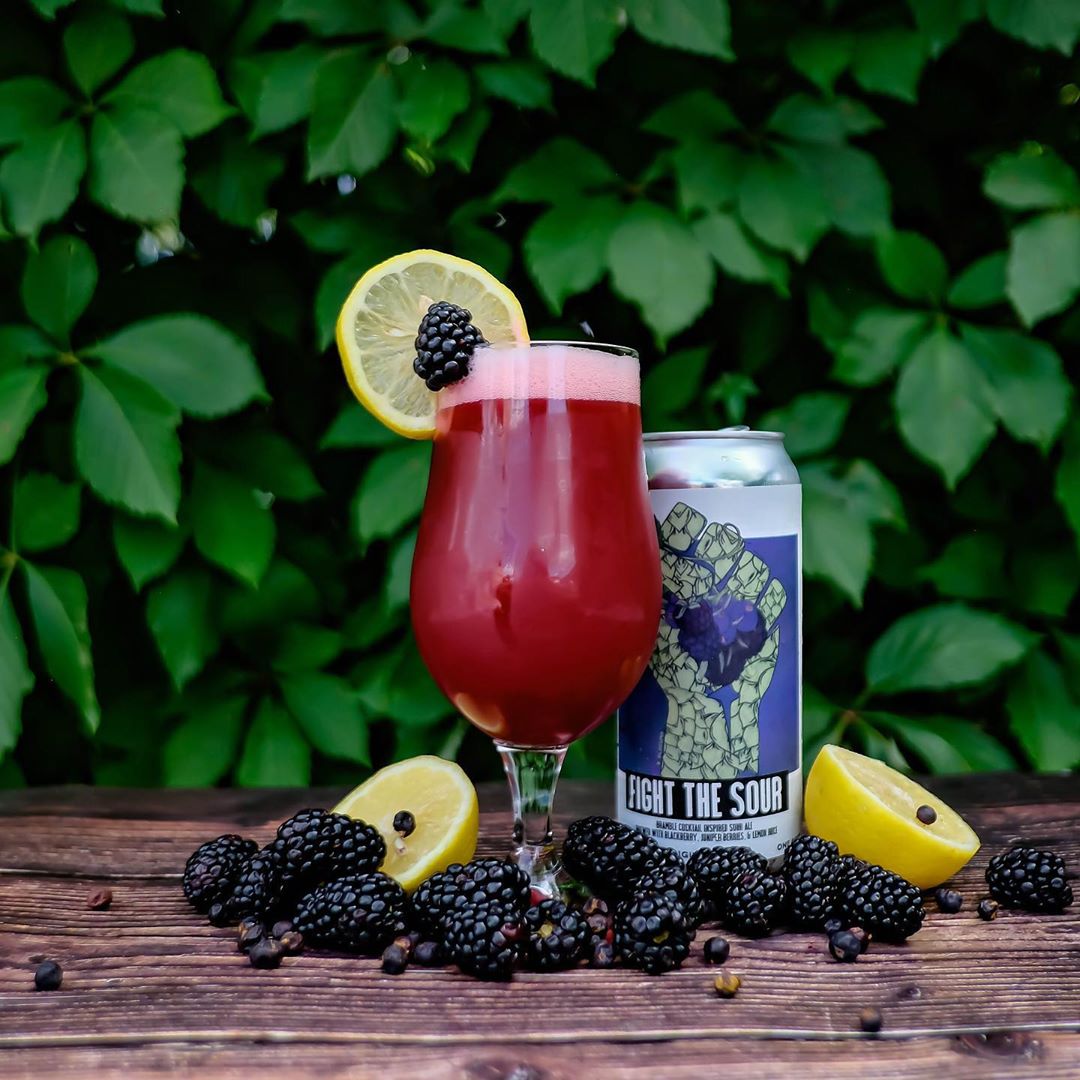 Kettle Sour — Legend has it that the White Lions are the children of the Sun Gods. They serve as symbols that extend beyond any color, creed, gender, or race. This is the mission that White Lion Brewing Co. founder Raymond L. Berry, Jr embraced when he first came up with the idea to start a brewery in 2011. As the first craft brewery in Springfield, Massachusetts, White Lion is on a mission to "embrace the consumer with a sophisticated experience while preserving a local familiarity." Therefore it made sense then that a brewery with such a powerful representation and dedication to its local community would team up with Pittsburgh, PA powerhouse Grist House. They are equally enthusiastic about being a beacon for their neighborhood.
White Lion head brewer Mike Yates and the Grist House team took inspiration for this kettle-soured ale from the Bramble cocktail, a gin-based drink made with lemon juice, simple syrup, and blackberry liqueur. Yates and co. fermented the beer on blackberry puree, aged it on crushed juniper berries, and added a final hint of lemon juice for a refreshingly tart, fermented take on a classic cocktail recipe. (Artwork by @studioedesigns)
Satellite Surfer
Union Craft Brewing + Butler Brew Works — Baltimore, MD + Butler, PA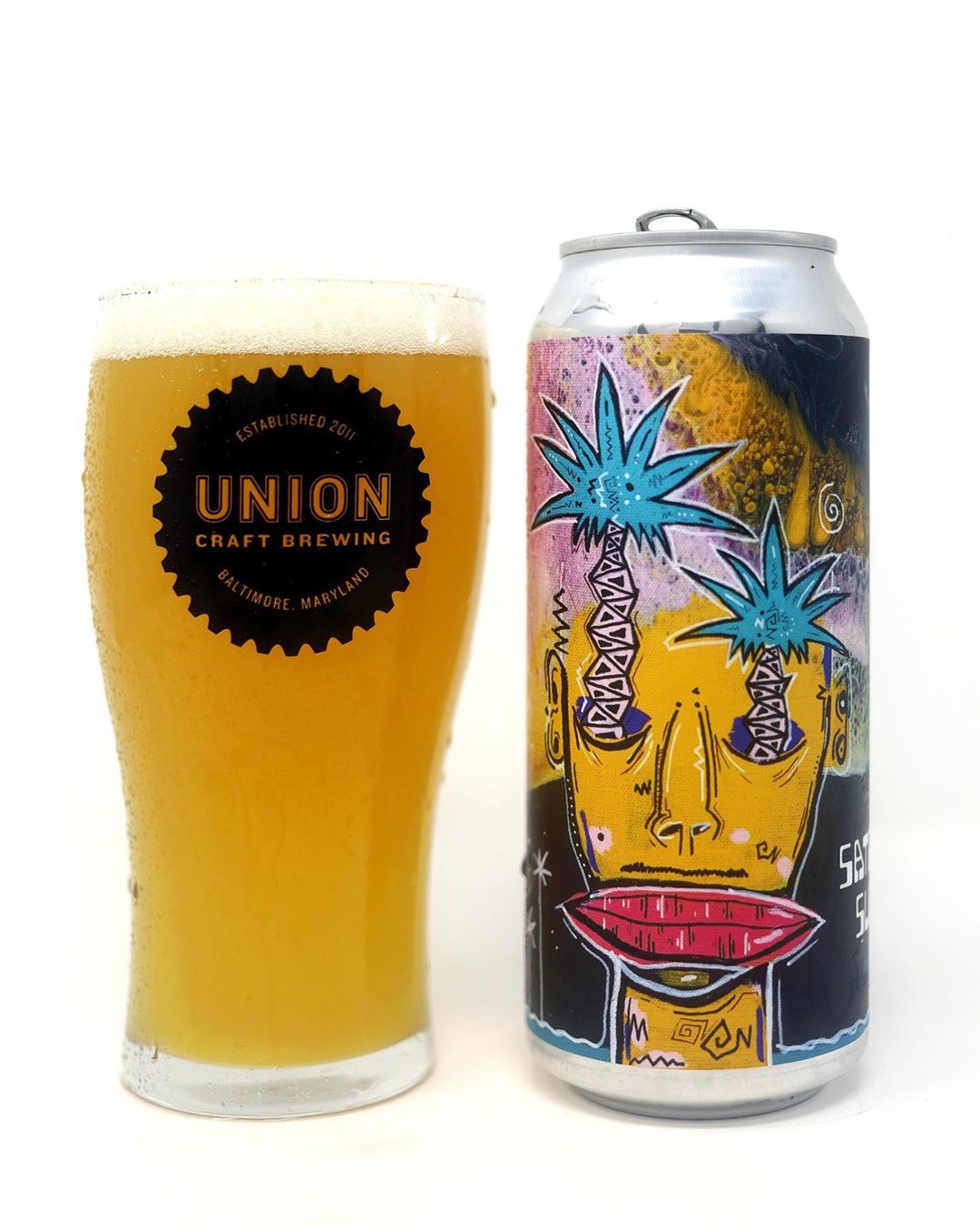 Hazy IPA — Founded in the fall of 2011 by Kevin Blodger, Adam Benesch, and Jon Zerivitz, Union Craft Brewing brews under the tagline "Beer Unites!" Following that motto, Union teamed up with PA-based brewery Butler Brew Works to create this uber juicy hazy IPA. Satellite Surfer is stuffed with Strata, Comet, and Galaxy. The beer rides into the atmosphere on huge notes of citrus, fresh pear, pineapple, and lemon. (Artwork by lurker._)
Between You & I
Green Bench Brewing Co. + Four Points Brewing — St. Petersburg, FL + Charleroi, PA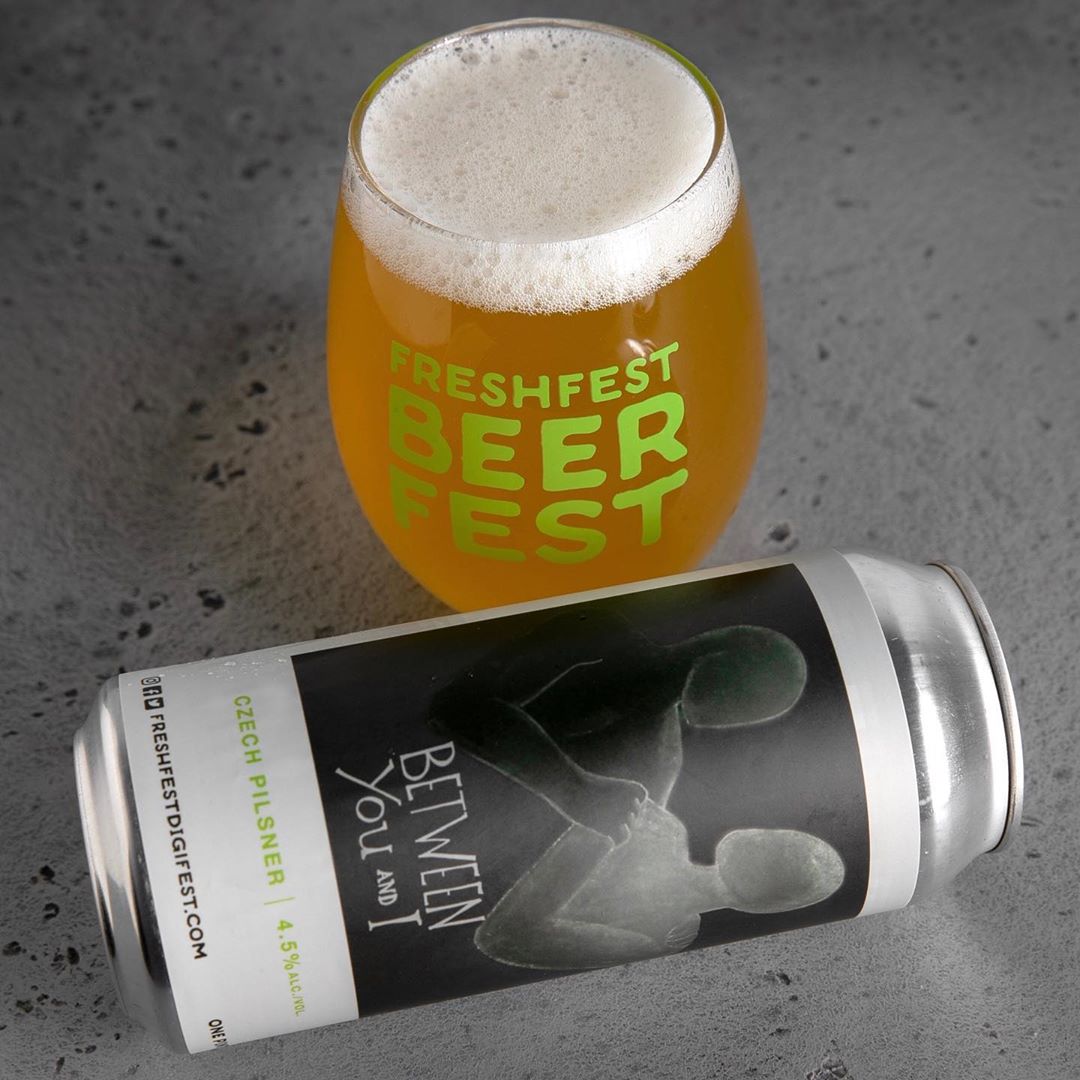 Triple Decocted Czech Pils — Consistently making it into The 5 Best Beers We Had This Week (most recently for their Feel the Love foeder-fermented mixed-culture saison), Green Bench brews some of our favorite beers in the country.
For their special Fresh Fest beer Green Bench collaborated with Four Points Brew in Charleroi, PA to make a triple decocted pilsner brewed with Floor Malted Bohemian Pilsner Malt and dry-hopped with Saaz. Crisp, clean, and refreshing with a bit of malty bread in the back, Between You & I is an ode to lager. Pilsners are no easy feat to brew, making this beer a true reflection of the beautiful things you can make when people of all backgrounds come together to support a common goal. (Artwork by @_carterstjames_)
Wise Words
Warcloud Brewing Co. x Dancing Gnome — Los Angeles, CA + Pittsburgh, PA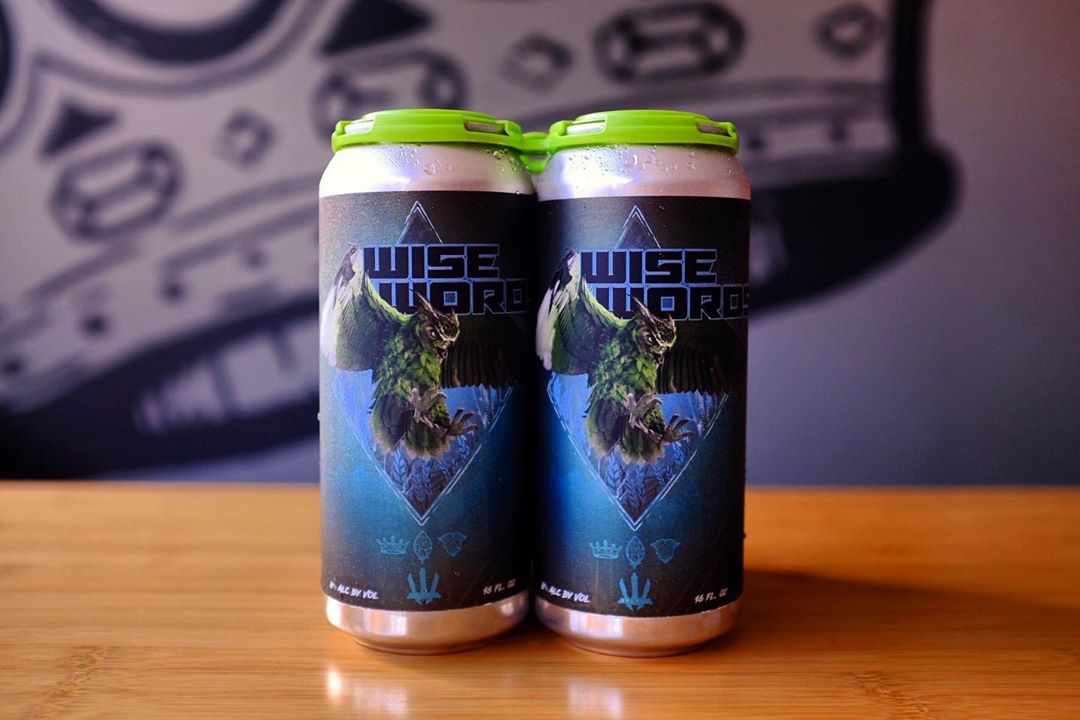 Double IPA — The proclaimed underground brewing assassins in Southern California, Warcloud joined forces with Pittsburgh legend Dancing Gnome. They settled on a beer that bears the name Wise Words, something we could all use a little more of. Brewing with a warrior mindset, Warcloud treats making each beer like war, taking no prisoners and striving to honor Black, Native American, and other war heroes of color. Bold and strong much like co-founder and head brewer Justin Collins and the rest of his team, Wise Words is an 8% ABV DIPA with a Strata, Nelson, Enigma, and Citra hop roster that will kick you in the teeth with juiciness, haziness, and dankness.
Rhythm in the Lands
Rhythm Brewing + Cinderlands Beer Co. — New Haven, CT + Pittsburgh, PA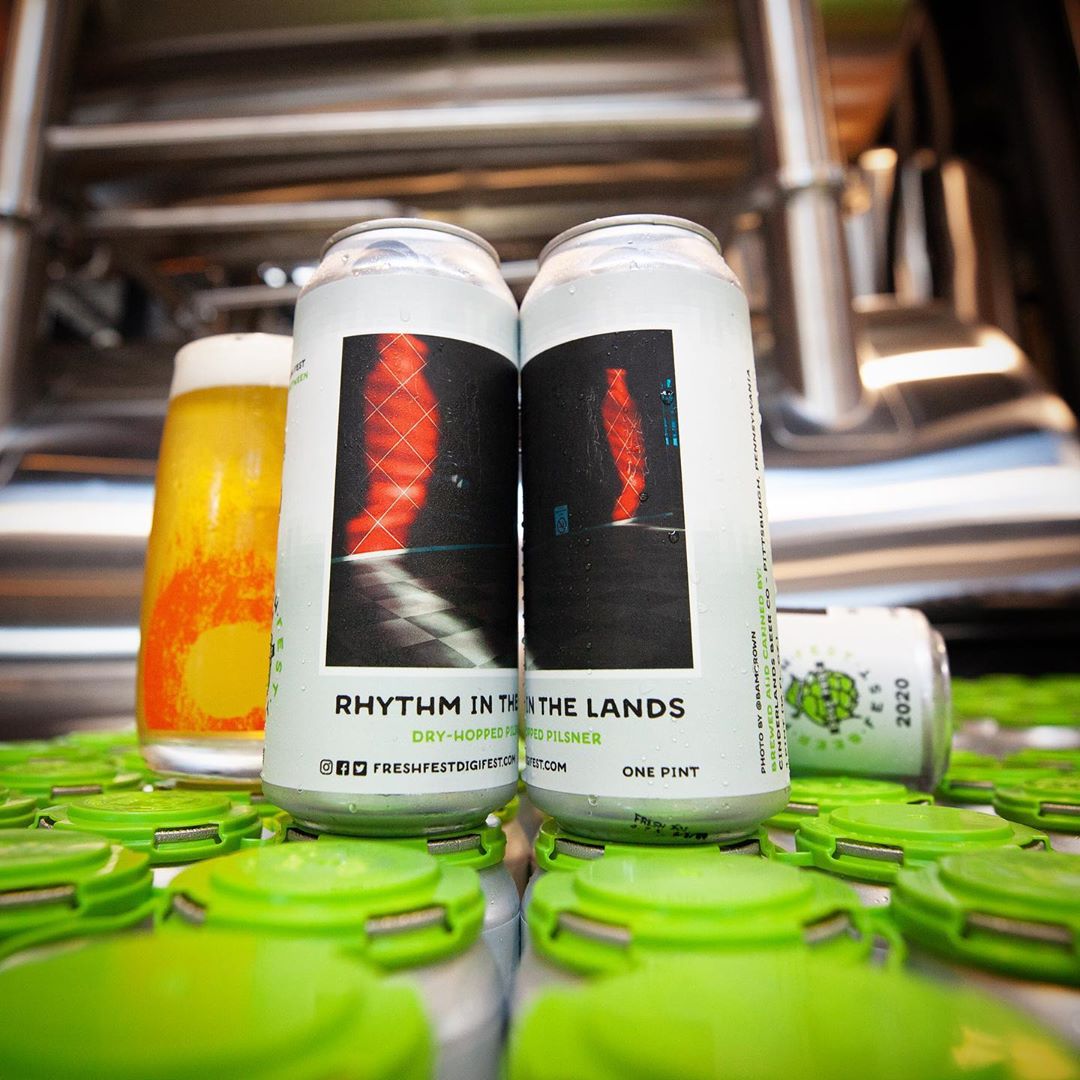 Dry-Hopped Pilsner — Started by dance studio owner and lager aficionado Alisa Bowens-Mercado, Rhythm Brewing dances to the beat of its own drum. As a brewery specializing in unfiltered lagers, Rhythm pursues one of the hardest styles of beer to brew. Alisa prides herself on making modern American-style lagers that are unfiltered, flavorful, and help you find your own rhythm with every sip. Partnering with Pittsburgh favorite, Cinderlands, Alisa and the Cinderlands crew came up with the recipe for Rhythm in the Lands, a dry-hopped pilsner brewed with Centennial and Comet hops. This beer expresses an unparalleled dedication to craft and intense love of all things lager. (Artwork by @bamcrown)
Brewers Gonna Work It Out
Four City Brewing Co. + ShuBrew — Orange, NJ + Zelienople, PA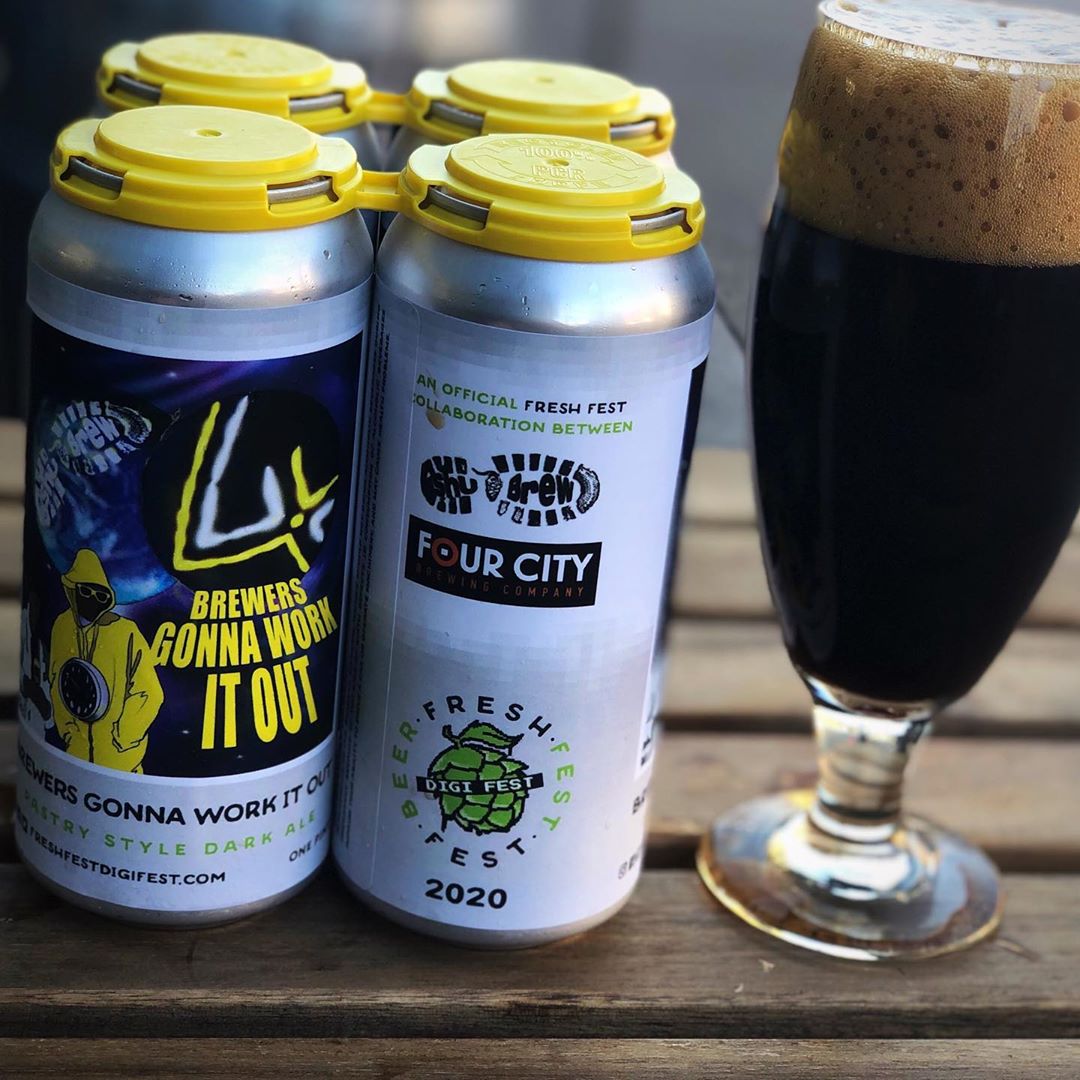 Pastry Style Dark Ale — The first brewery in Orange, NJ in forty years, Four City Brewing is the brainchild of Anthony Minervino, Roger Apollon Jr., and Jeff Gattens. Minervino, Apollon Jr., and Gattens want to make their beer accessible to everyone in their community, not just the stereotypical white male craft beer drinker. That's why Four City aims to brew beer that is inclusive to all. Four City banded with Zelienople, PA-based brewery ShuBrew for this mega-rich black wheat coffee beer. They used coffee from KLVN coffee lab, cacao nibs, Oreo, vanilla, and lactose in this decadent beer. So think of this tasty treat like an Oreo dipped in chocolate, dipped in iced coffee.
Blackberry Clock with No Hands
Alematic Artisan Ales + 11th Hour Brewing Co. — Huber Heights, OH + Pittsburgh, PA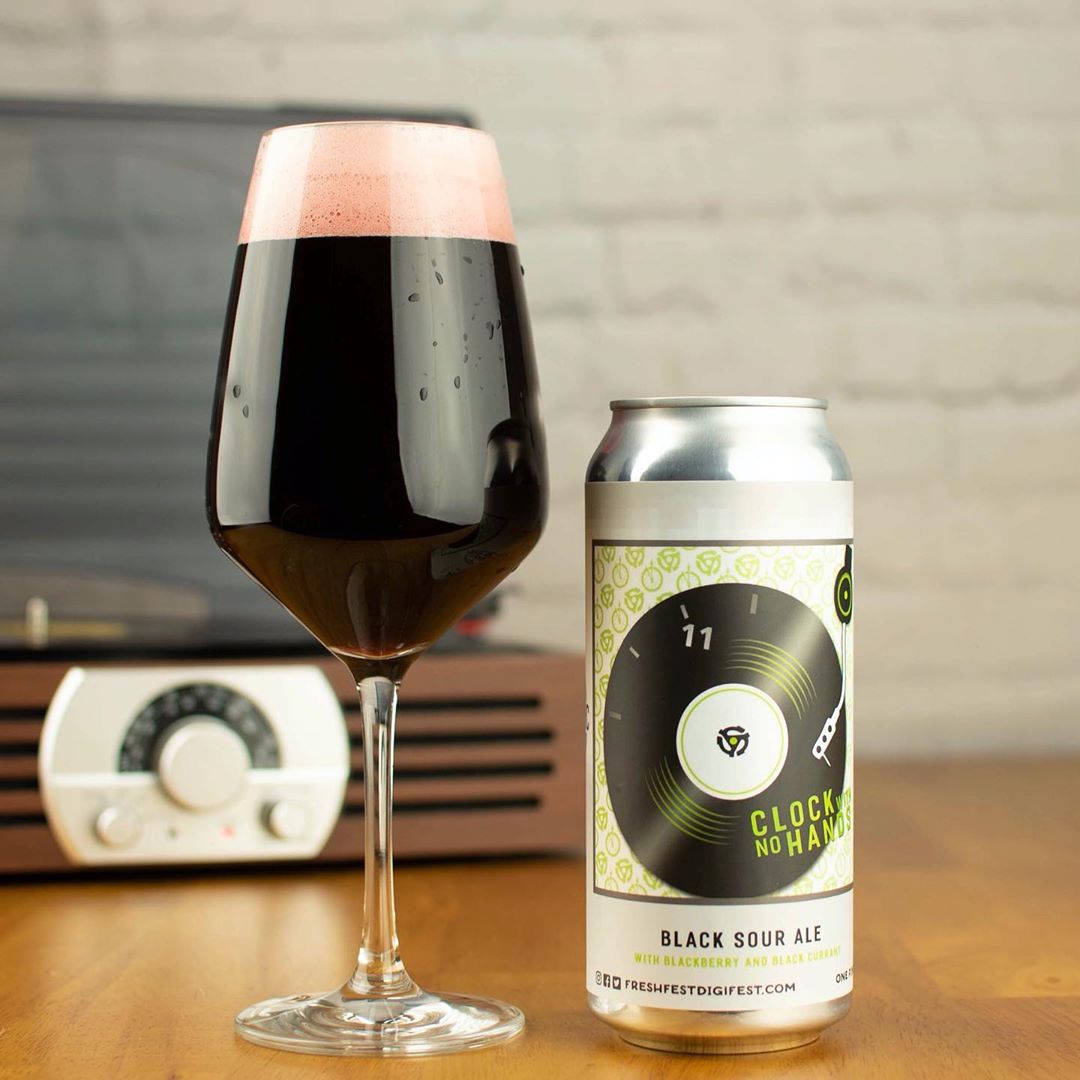 Black Sour Ale — Craft. Culture. Community. Three values that Alematic Artisan Ales in Huber Heights, OH takes to heart. For Fresh Fest the neighborhood brewery handcrafting small-batch ales went big. They united with 11th Hour Brewing Co. in the heart of Pittsburgh for Clock With No Hands. This salty, sour black gose is packed with blackberry, black currants, marshmallow, and lactose for the perfect sweet and salty combination.
This is a paid, sponsored post presented by Tavour
Liked this article? Sign up for our newsletter to get the best craft beer writing on the web delivered straight to your inbox.