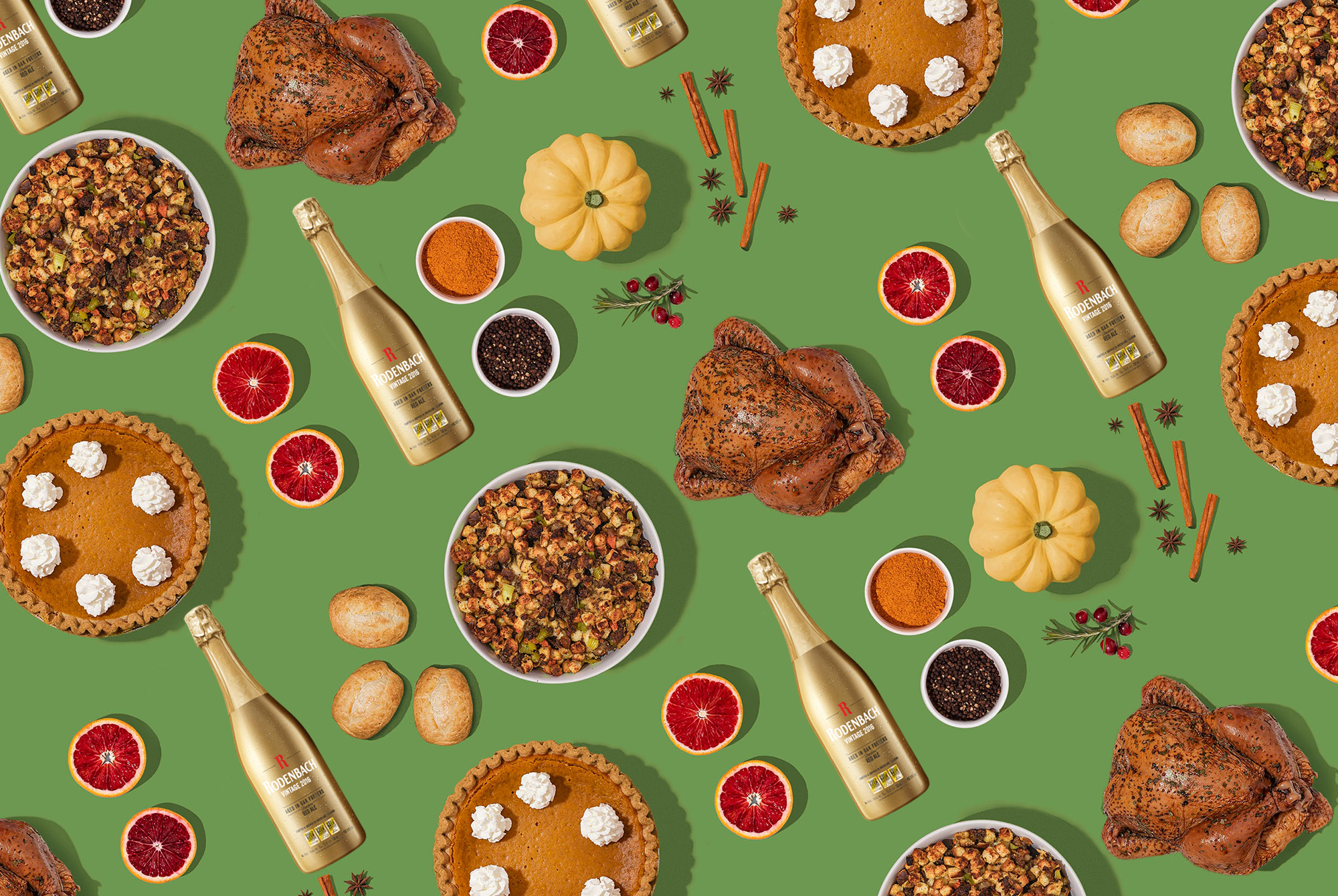 Original Photo by Amy Shamblen
If you're the beer gal or guy in your family, relatives likely leave it up to you to bring a beer "that goes with Thanksgiving dinner." Read enough food and drink magazines and you'll learn that Thanksgiving is one of the hardest pairing meals.
With multiple courses that span a variety of flavors, textures, and aromas, it can feel like an impossible task to find an appropriate beverage. We typically recommend pairing in segments, starting with something light and drinkable that lets the appetizers do all the work. Moving on to something rich and vibrant enough to stand its own alongside the main course. And then finishing with something that'll wow your family members. If we can recommend one single beverage this year, bring Rodenbach Vintage 2016 to Thanksgiving dinner.
Three years ago we recommended a Rodenbach vintage as one of the best Thanksgiving beers. So, we wanted to revisit this classic Belgian beer for Turkey Day 2020. If you're looking for an early dinner beverage, we'd recommend a crisp pilsner or rustic table beer. And for dessert, I know I'm bringing a true wow-factor mead from Superstition. And, while I still stand by my claim that a Basque cider is perfect for the Thanksgiving table, this time around I'll be bringing a world-renowned Flanders Red.
Rodenbach Vintage at a glance:
Rodenbach Vintage is a 7% Flander Red Ale brewed by the famed West Flanders brewery Rodenbach based in Roeselare, Belgium.
The vintage is an unblended version of Rodenbach's famous Flanders Red that aged for two years in a single, hand-selected oak cask.
Rodenbach releases limited batches of the annual vintage meaning the beer is different year to year.
The Story Behind Rodenbach Vintage 2016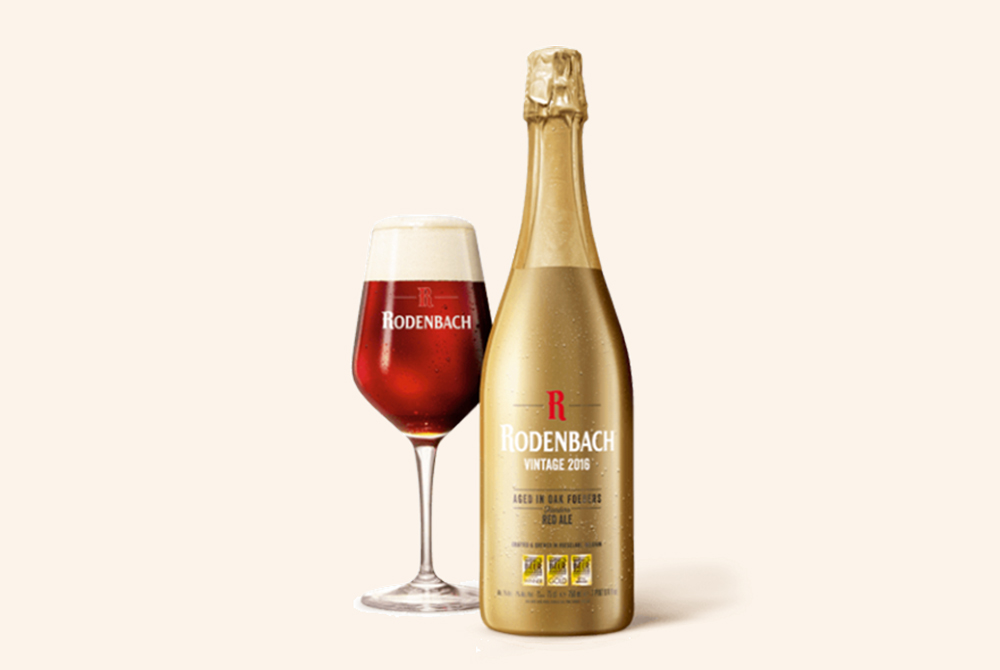 Rodenbach is synonymous with the Fladers Red style. Like Saison Dupont or Pilsner Urquell, Rodenbach set the benchmark for their style of beer. The Flanders Red is an oak-aged sour ale ruddy and brownish red in hue. It results in tart cherry, bittersweet chocolate, red wine flavors that develop and mature over time. And Rodenbach, from the West Flanders province of Belgium, brews some of the best Flanders Red ales around. In fact, the story goes that Rodenbach coined the term Flanders Red to differentiate itself from the Oude Bruin style.
Whatever the case, Rodenbach is the godfather of the Flanders Red. The brewery makes several examples of the style including Classic, Alexander, Grand Cru, and Vintage. Unlike its other beers, Rodenbach Vintage comes from a single, hand-selected barrel. Consequently, that means you'll get an unfiltered taste of the best oak on display at Rodenbach. The Vintage ages for two years in the brewmaster's chosen oak foeder before being bottling and release.
Because Vintage is an annual snapshot of Rodenbach's most prized barrel, it can change year to year. Consequently, the limited yearly release of Rodenbach Vintage causes quite the stir. 2017 is the most recent edition to be released but we recommend trying any Vintage you come across.
Why Bring Rodenbach Vintage 2016 to Thanksgiving?
For the main course of Thanksgiving, you're going to want a big, bold beer to match the intense flavors on your dinner table. We're talking rich smoked ham; salty bacon-wrapped turkey; fatty, oil-drenched veggies. Even with a vegetarian Thanksgiving, you're going to want a robust centerpiece beverage. And Rodenbach Vintage can handle anything you throw at it.
Your dinner guests will immediately understand this is a special beer. Rip back the gold foil, pop the cork, and pour a glass of a deep reddish-brown beer. Tart cherry and jammy red wine aromas will fill the room. The sour flavors, featuring an apple fruitiness alongside some caramel chocolate, honey, oak, and vanilla notes, will stick with you through the meal-offering balance to Thanksgiving dinner.
The Bottom Line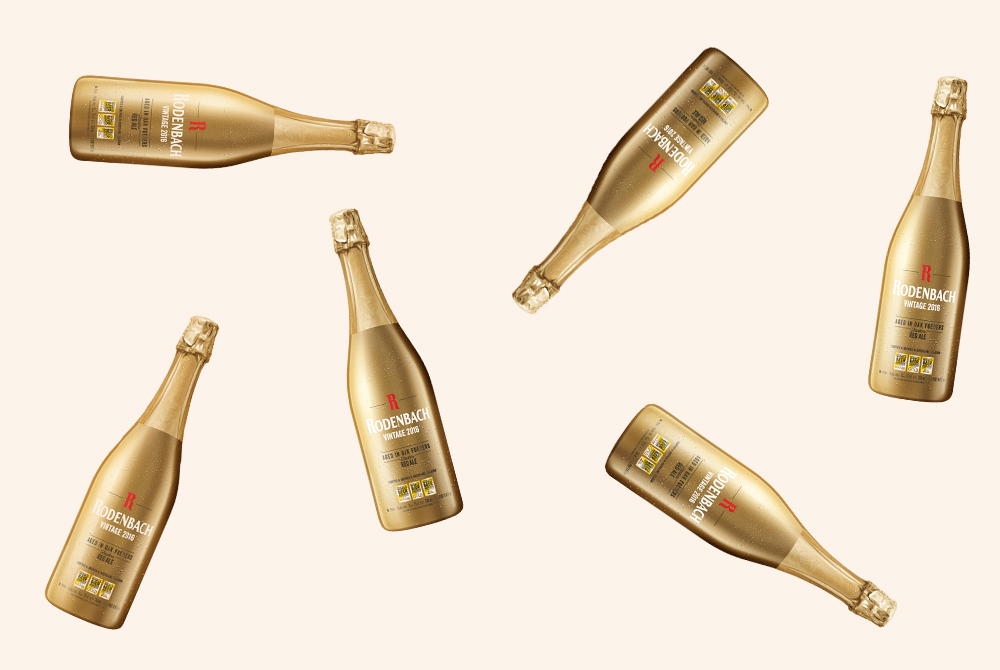 Thanksgiving calls for some special beverages and Rodenbach Vintage tops our list for Turkey Day. The O.G. Flanders Red brewers continue to offer wow factor with their annual Vintage release. The unblended, single barrel-aged sour beer is a unique beverage that won't soon be forgotten. And, the fact that the barrel is hand-selected every year by Rodenbach's brewmaster (2016 was Foeder No. 222, in case you were wondering), means that you'll find a new and exciting beer with each Vintage.
Buy Now: Rodenbach Vintage 2012 750ml Bottle
Unless otherwise noted, all of the products featured on Hop Culture are independently chosen by our editorial team. However, Hop Culture may earn a commission from purchases made through affiliate links on the site.
Liked this article? Sign up for our newsletter to get the best craft beer writing on the web delivered straight to your inbox.