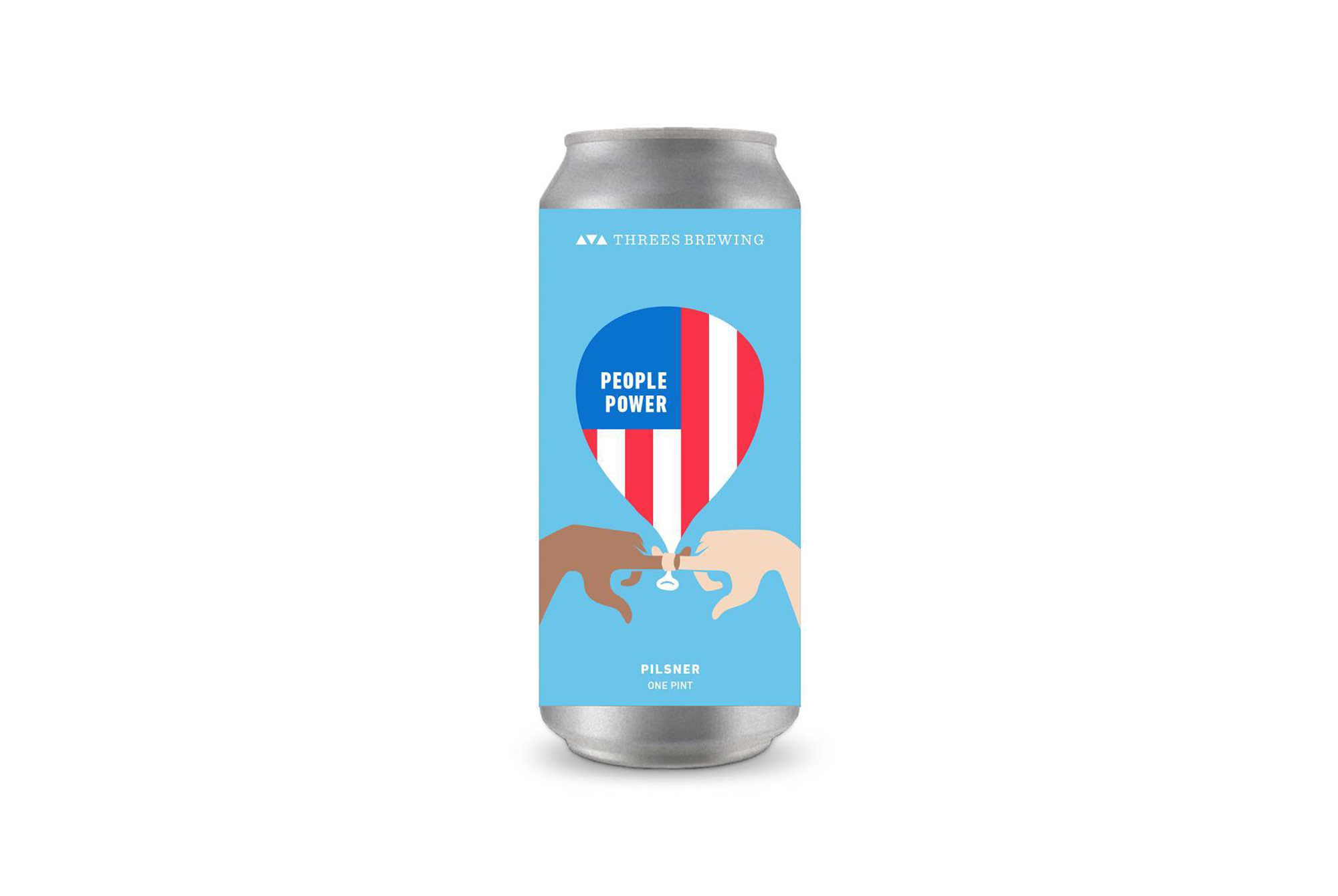 Photo courtesy of Threes Brewing
Today's craft breweries do much more than brew beer. They're hype factories, art houses, book clubs, and concert venues. For Josh Stylman, co-founder of Threes Brewing in Brooklyn, NY, breweries also bring people together. "Breweries are pillars in local communities," Stylman shared. "We feel that we're in a pretty unique position to act as a hub to rally people."
On June 12th, 2018, Threes announced the launch of "People Power Beer," which unites breweries across the country in an effort to "support the American Civil Liberties Union's work to protect the right of equality for all." 55 breweries have joined Threes so far in a pledge to brew a People Power beer and donate 10 percent of the purchase price of the beer to the ACLU.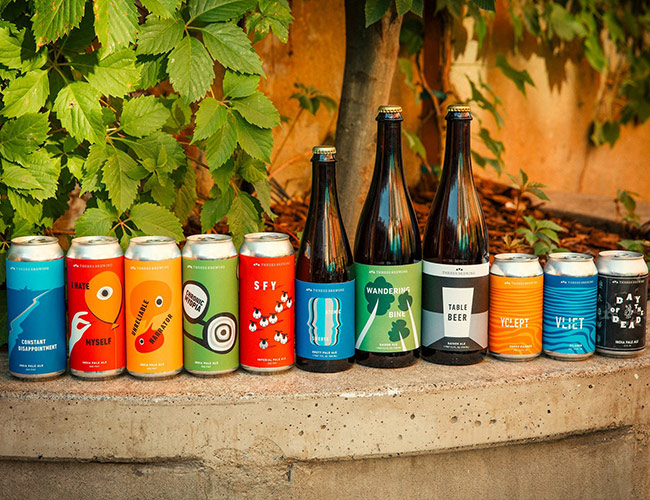 "As an immigrant myself, I've experienced firsthand what people have to go through to gain their constitutional right to vote, which really helped highlight how the powerful that right is in the preservation of our democracy," shared Sofia Barbaresco, the General Manager of Industrial Arts Brewing Co. "However, our decision to participate in this campaign wasn't motivated by personal reasons, but rather was a way to feel part of something larger. As an individual, I often feel powerless in the political processes of our country, like my single voice doesn't count, but I've witnessed firsthand how the craft beer community was built by individuals working together and helping each other, whether by sharing resources or distributing information among each other."
This isn't the first time Threes has brewed a beer with proceeds benefitting a cause. Earlier this year, Threes released Courage, My Love, with proceeds also going toward the ACLU. And about a month ago, Threes announced the return of Gender Neutral, a pale lager with lemon zest added. Ten percent of the sales of Gender Neutral were donated to the NYC Anti-Violence Project.
The impetus behind the People Power Beer campaign came about after the ACLU, an organization that historically didn't feature volunteer or grassroots campaigns, launched People Power, the "ACLU's grassroots army." A few Threes employees, including Stylman, signed up as volunteers when People Power was announced. "We'd get periodic texts and emails letting us know that a rally or protest was happening in New York and we had the chance to show our support for causes we cared about," he explained. "They were empowering people with the tools to mobilize." In Stylman's eyes, Threes has the same opportunity to mobilize people.
"When Threes approached us, we were happy that a brewery that we have a great relationship with was spearheading this initiative and calling breweries all around the country to action," Barbaresco shared. "Initiatives like these help me break out of our daily routine of making and selling beer and remind me that civic engagement is essential to promote the quality of life in the communities we serve."
"As community gathering spaces, breweries have a civic responsibility to represent and fight for people," said Stylman. "If you're aligned with the people, you're on the right side of human history."
Threes will host a special release party on July 4th for their version of People Power, and all participating breweries will launch their versions of the beer from Independence Day through Election Day (November 6th) in honor of ACLU's "Let People Vote" People Power campaign, "which is working to expand access to the ballot in all 50 states."
"This is not about the red team or the blue team," Stylman explained. "This is about civil liberty and our rights as citizens."
See below for the full list of participating breweries:
12 West Brewing Co. (Gilbert, AZ)
Aeronaut Brewing Co. (Somerville, MA)
Alarmist Brewing (Chicago, IL)
Alvarado Street Brewery (Monterey, CA)
Aslin Brewing (Herndon, VA)
Bearded Iris (Nashville, TN)
Big Elm Brewing (Sheffield, MA)
Brew Bus Brewing (Tampa, FL)
Burial Beer Co. (Asheville, NC)
Burnt City Brewing (Chicago, IL)
Clandestine Brewing (San Jose, CA)
Cloudburst Brewing (Seattle, WA)
Columbia Craft Brewing Company (Columbia, SC)
Community Beer Works (Buffalo, NY)
Courtyard Brewery (New Orleans, LA)
Crane Brewing Company (Raytown, MO)
East End Brewing Co. (Pittsburgh, PA)
Eastern Market Brewing Co. (Detroit, MI)
Fair State Brewing Cooperative (Minneapolis, MN)
Finback Brewing (Glendale, NY)
Fullsteam Brewery (Durham, NC)
Goodfire Brewing Company (Portland, ME)
Hanging Hills Brewing Company (Hartford, CT)
Highland Park Brewery (Los Angeles, CA)
Homebrew in Paradise (Honolulu, HI)
Hopewell Brewing Co. (Chicago, IL)
Icarus Brewing (Lakewood, NJ)
Industrial Arts Brewing Company (Garnerville, NY)
Interboro Spirits and Ales (Brooklyn, NY)
Kent Falls Brewing Co (Kent, CT)
KCBC (Brooklyn, NY)
Metal Monkey Brewing (Romeoville, IL)
Middle Brow Beer Co. (Chicago, IL)
Mikkeller (Flushing, NY – San Diego, CA)
Morgantown Brewing Company (Morgantown, WV)
New Park Brewing (West Hartford, CT)
Prison City Brewing (Auburn, NY)
Rockaway Brewing Company (Long Island City, NY)
Seventh Son Brewing (Columbus, OH)
Sketchbook Brewing Co. (Evanston, IL)
Strong Rope Brewery (Brooklyn, NY)
The Collective Brewing Project (Fort Worth, TX)
Three Stars (Washington, DC)
Threes Brewing (Brooklyn, NY)
Werk Force Brewing Co. (Plainfield, IL)