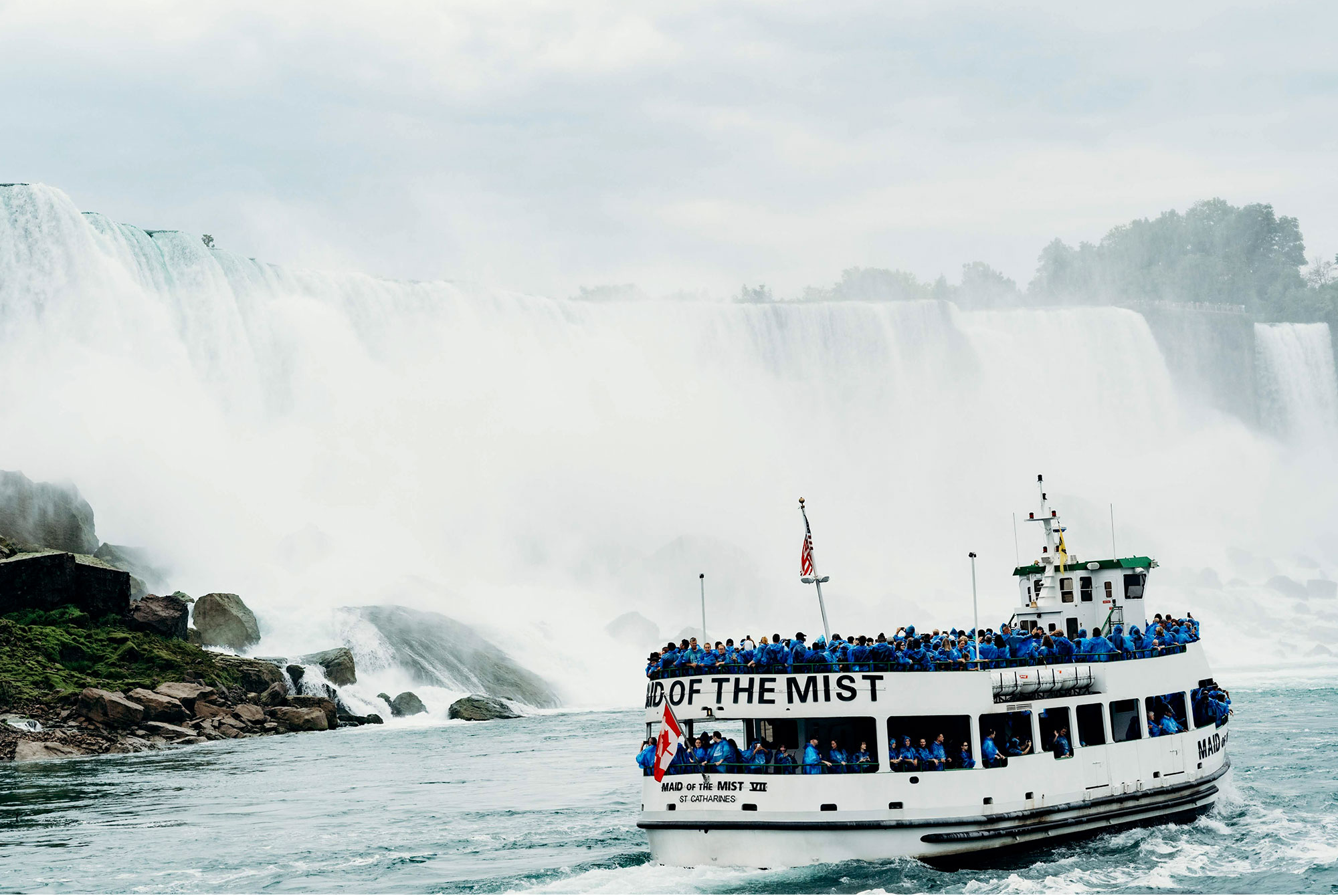 For wing lovers, Buffalo, NY is an obvious travel destination. But the Nickel City has quickly become a prominent craft beer hub with talented breweries producing delicious beer and well-curated bars stacking exciting draft lists. I would still recommend trying some of the buffalo wings. Just mix in a little craft beer while you're in town.
We put together the ideal Buffalo weekend for any craft beer fan. Need a few more suggestions? We have some recommendations for beer bars and local breweries.
Let's get started.
Friday
Gabriel's Gate
145 Allen St. | (716) 886-0602
6 PM–Buffalo wings. Obviously. Start your weekend in Buffalo in proper Buffalo fashion: With wings. There are a lot of great wing joints in town and every local has their diehard spot with "the best wings." But, according to our good friend Alex Delany over at Bon Appetit, Gabriel's Gate slings the best wings around. "It was a perfect Buffalo wing, the kind you wouldn't hesitate to order another 10 of (solely for personal consumption)." We're sold.
Thin Man Brewing
492 Elmwood Ave | (716) 923-4100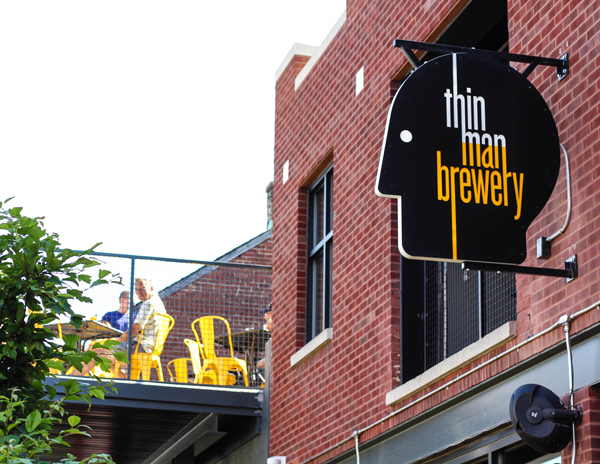 8 PM–Buffalo's Best Beer. We've been impressed by the output of Buffalo's latest crop of craft breweries, but Thin Man stands out as the best. Across social media, Thin Man is praised by craft beer aficionados for its extremely flavorful IPAs and explosive stouts. And, for those of us who need something a little more crushable, Thin Man makes some fantastic pilsners. Settle in for the night on the rooftop patio, order some snacks, turn the bar into your own dancefloor. Get a little crazy with it.
Saturday
Public Espresso
391 Washington St | (716) 367-9971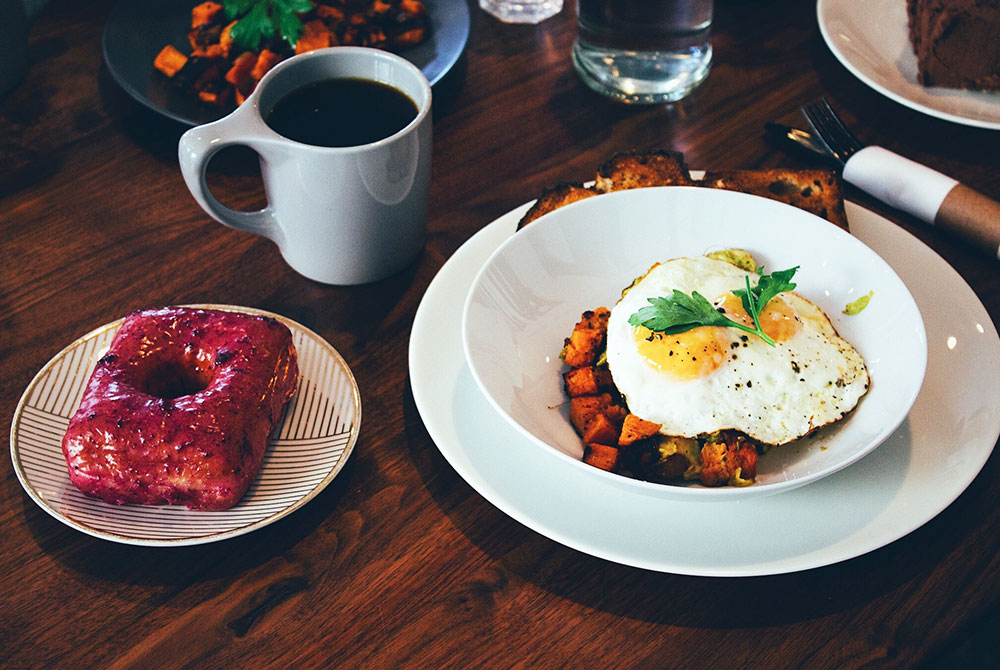 10 AM–Morning Pick Me Up. It might be tough to motivate yourself to get up after a night of cutting a rug at Thin Man. But, once you make it out of a bed, hit Public Espresso for a well-earned hash bowl, doughnut, and cortado. You're going to want to fuel up for a busy day so don't pass on those extra pastries. I won't judge you.
Niagara Falls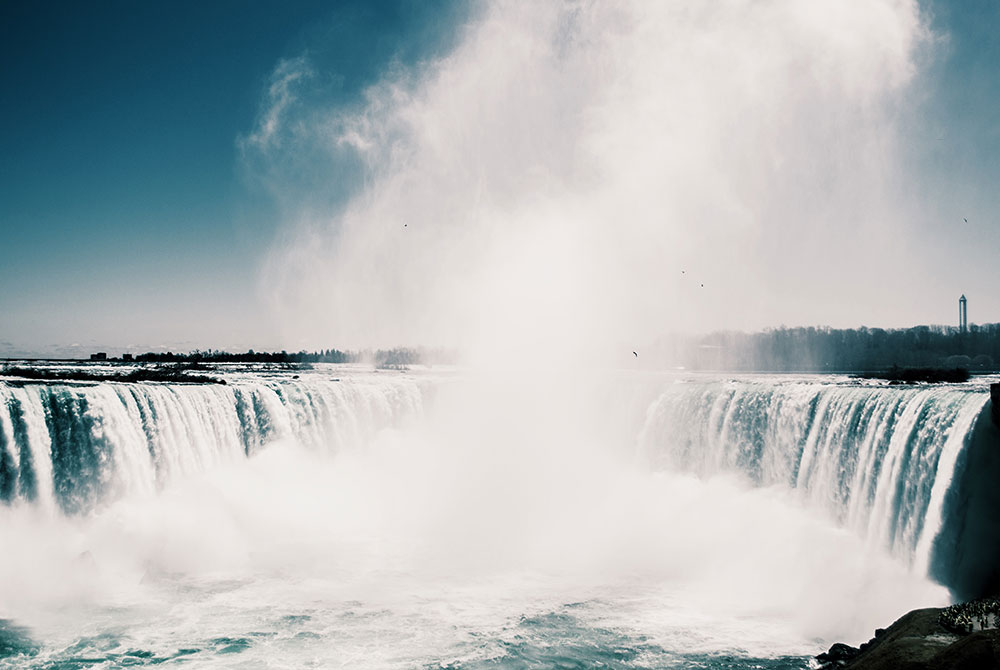 12 PM–Check out the falls. If you've never been, Niagara Falls is quite a sight. It's one of those things everyone should try to do at least once. Take a boat ride out to the falls if you feel up to it or just marvel at the natural beauty from a safe distance.
Griffon Gastropub
5445 Transit Rd, Williamsville | (716) 236-7474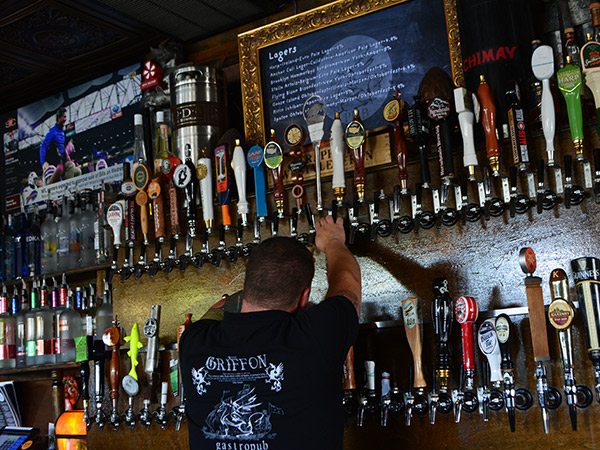 4 PM–Post-Fall Beers. Once you've soaked in the views of Niagara Falls, revitalize yourself with a snack and a few beers. The Griffon Pub is a favorite among locals and features a great selection of New York state beer plus an elevated bar food menu. If you're having trouble picking something out, ask your friendly bartender for a recommendation. Griffon Gastropub has a few locations, but we're sending you to the Williamsville location which is a little closer to downtown Buffalo.
Marble + Rye
112 Genesee St | (716) 853-1390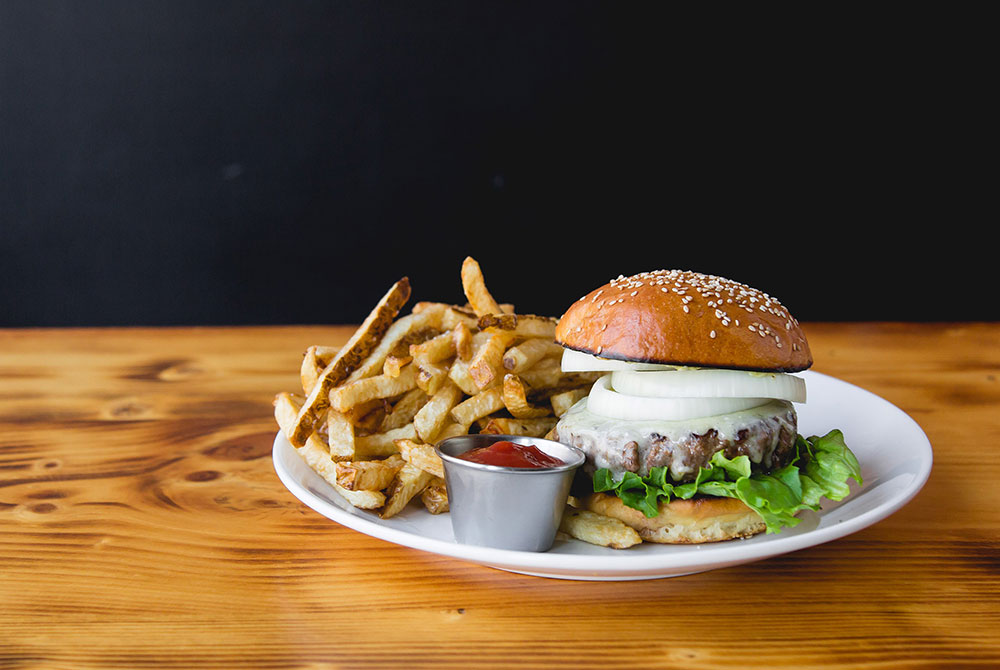 6:30 PM–Dinner and Drinks. Make sure to save a bit of an appetite for what will be the best meal you eat in Buffalo. Marble + Rye's everchanging seasonal menu features unique burger creations as well as a selection of exciting small plate options like pork and fennel sugo, octopus, and beef tartare. You can opt for a beer, but we'd recommend picking out a cocktail or one of the numerous rye whiskeys.
Community Beer Works
520 7th St | (716) 759-4677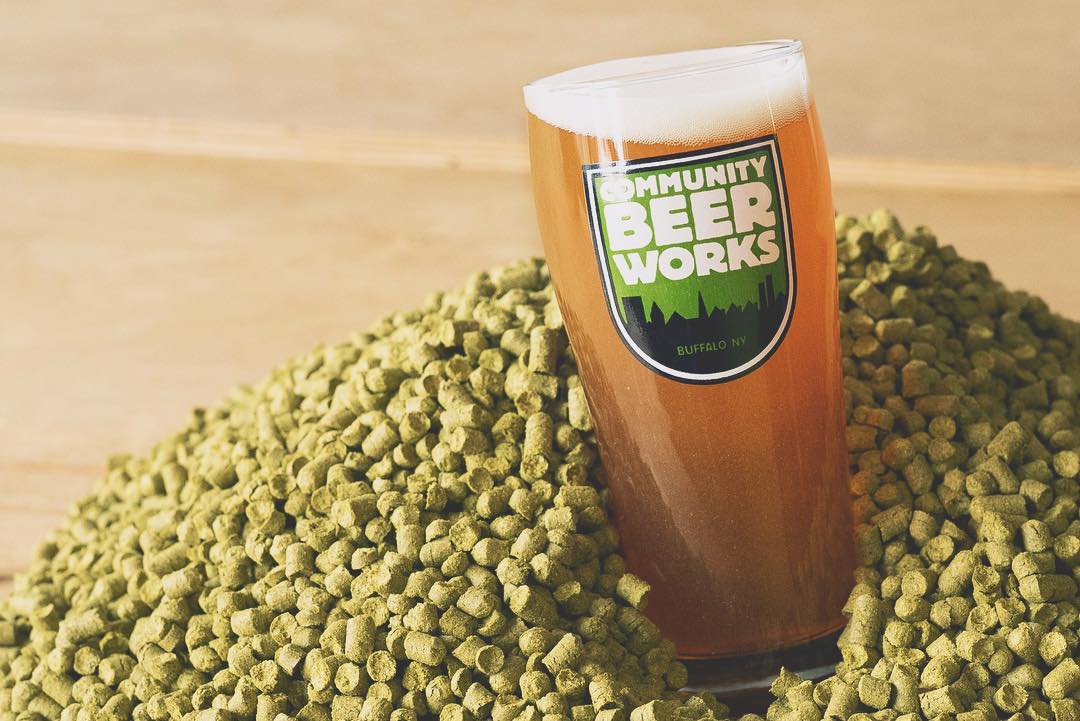 8:30 PM–Buffalo's Brewery. Since Community Beer Works opened in 2012, the brewery has excelled at producing dialed in beers and experimenting with new and interesting styles. CBW debuted a brand new taproom last year to bring drinkers their delicious beers in a fresh locale. They might not have the same hype as Thin Man, but their beer is consistently good. The recent New England IPA offerings have been balanced and delicious. Enjoy a few beers as the brewery winds down on a Saturday night.
The Old Pink
223 Allen St | (716) 884-4338
11 PM–THE Dive Bar. Finish out your night at Buffalo's ultimate dive bar. The Old Pink is a Buffalo establishment. In fact, the National Trust of Historic Preservation included The Old Pink (or, locally, The Pink) in its list of historic watering holes worth saving. The bar is simple–as all dives should be. There's no printed menu so lean across the bar and ask the bartender for a suggestion. And don't you dare leave without ordering a steak sandwich.
Sunday
Remedy House
429 Rhode Island St | (716) 250-7724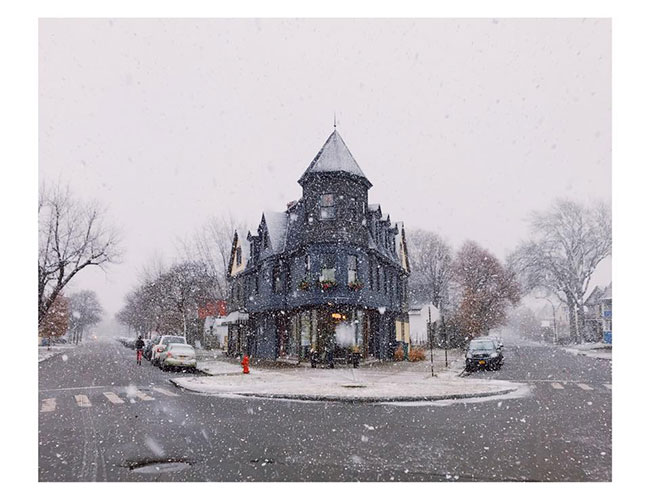 10 AM–Most Important Meal of the Day. Enjoy a fulfilling breakfast at the charming Remedy House. The cafe is located within a beautiful house and serves properly made coffee and espresso plus a satisfying menu of breakfast options. If you feel like lounging this morning, bring a book and sip on your coffee for a while.
Sato Brewpub
110 Pearl St | (716) 248-1436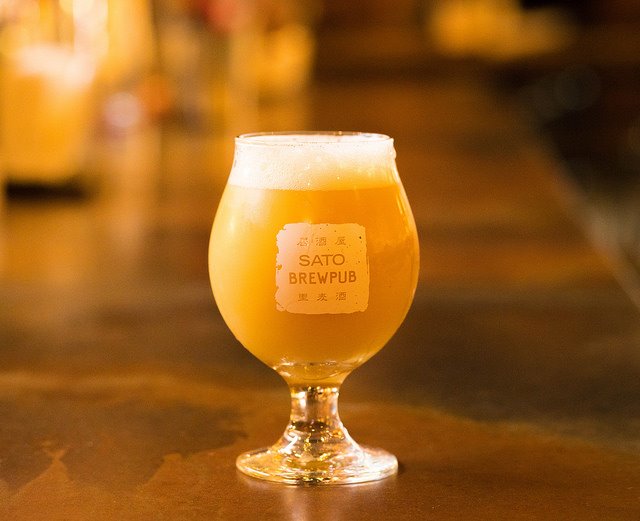 12:30 PM–Buffalo Meets Japan. This unique brewpub is a part of the Sato Restaurant Group bringing Japanese influences to Buffalo's food and drink scene. Sato Brewpub's Japanese inspired beers are inventive and ambitious but are almost always well made. Enjoy a few beers and marvel at the gorgeous mural on the wall.
Elmwood
2 PM–Walk it Off. Take a brief break from drinking and eating to peruse one of Buffalo's best shopping districts. Pick up some threads at one of the many consignment stores and vintage shops. Not trying to redesign your wardrobe? Just poke your head into any of the eye-catching shops on Elmwood Ave.
Allen Burger Venture
175 Allen St | (716) 768-0386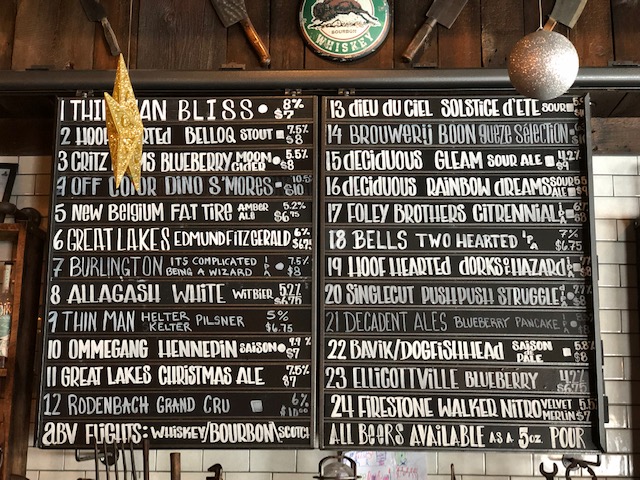 3 PM–One Final Burger. Say goodbye to Buffalo with one more burger and beer. Allen Burger Venture (ABV) happens to have some of the best of both. Wash down one of ABV's grass-fed burgers with a beer from Hoof Hearted, Off Color, or Burlington Beer Co. Before closing our your tab, try one of the myriad bourbons on the menu. It's a fitting send-off.
Liked this article? Sign up for our newsletter to get the best craft beer writing on the web delivered straight to your inbox.