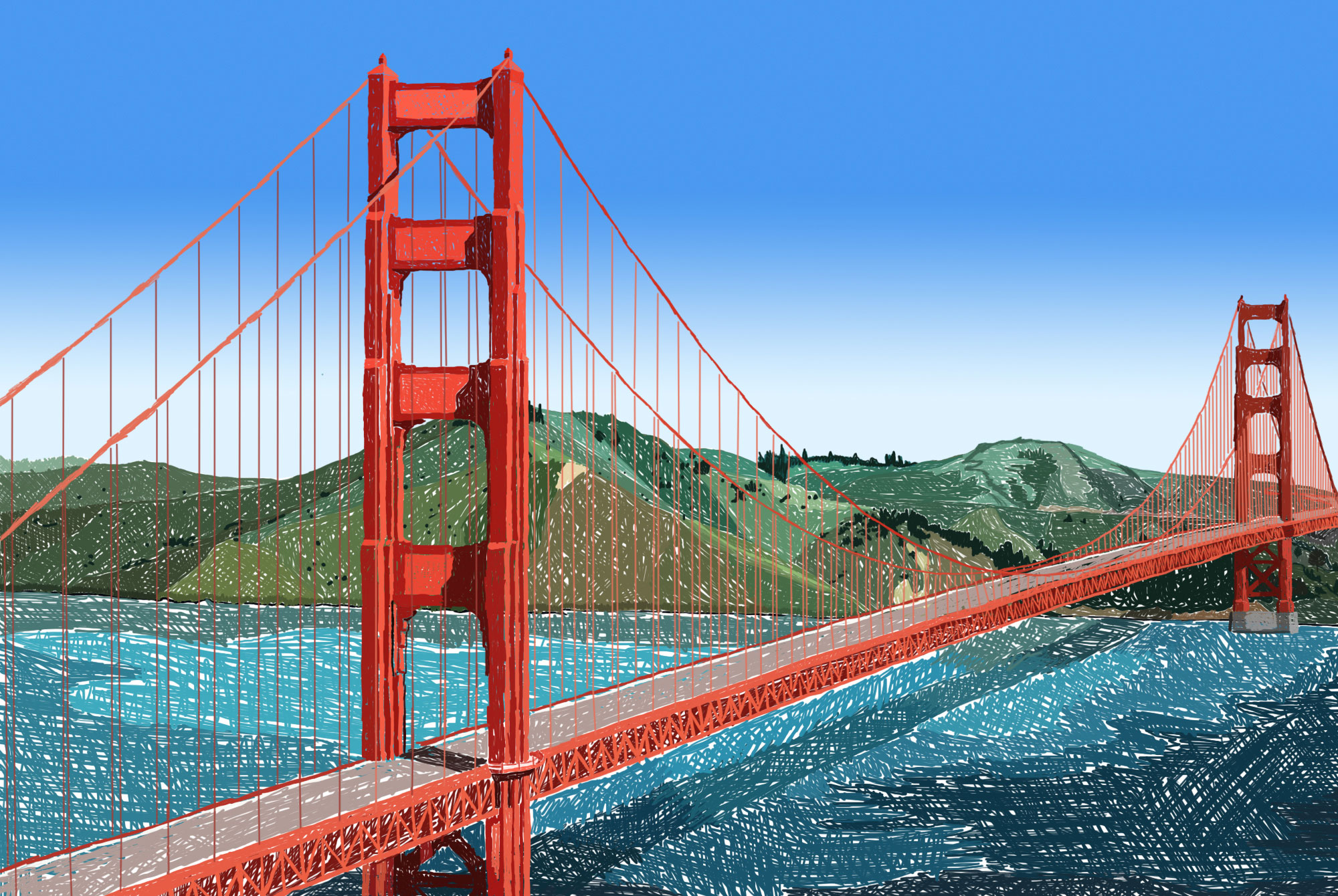 Ocean views, friendly people, and a chill California vibe… is it any wonder that San Francisco has become one of the most desirable urban environments in the country? And for a city with high rent, it has no shortage of breweries: over 120 in the Bay Area, with a good portion of those crammed into the city proper. In order to enjoy the full experience, you'd need to become a permanent resident, but we made a day out of our favorites.
Day 1
21st Amendment Brewery & Restaurant
11:30 AM — Pay homage to one of the greatest backtracks in our country's history at 21st Amendment Brewery, named for the law that repealed Prohibition. For a brewery with such wide distribution, the brewpub isn't huge, but with weekend brunch until 2:00 p.m., you don't have to worry that a slow table is going to cost you your eggs.
Black Hammer Brewing
12:45 PM — You ever come back from Burning Man and think, "Wow, I wish someone started a Burning Man-themed party brewery!?" Jim Furman totally read your mind. An avid Burner and former chemical engineer (Furman apparently designed nuclear testing facilities for the Chinese government), Furman planned the entire place himself and actually built a lot of the furniture. Oh, and the live edge bar with glowing resin built into the live edge? Yup, that was Furman, too.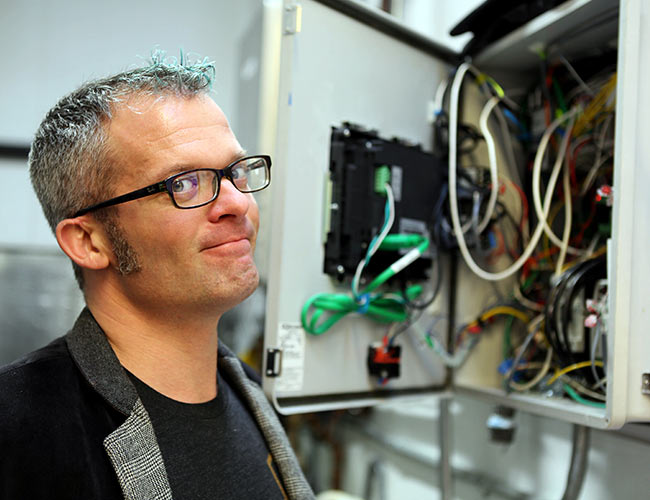 Local Brewing Co.
2:00 PM — Hop Culture supports female brewers, and San Francisco has a gem in Regan Long, brewmaster at Local Brewing since 2010. True to their name, Local Brewing focuses on their neighborhood, naming many of their beers after San Francisco locations and producing products with local ingredients. Try fan favorite Belgian Bump, a Belgian golden ale brewed with locally roasted beans from Philz Coffee. The brewery also holds workshops, events, and competitions that support their community, including an annual "Drink SF IPAs for Charity" event during San Francisco Beer Week, where proceeds from their IPAs go to a local charity. This year, toast to the Boys & Girls Club of San Francisco.
Smokestack at Magnolia Brewing Company
3:00 PM — We'd never send you into a beer-filled afternoon without providing an opportunity to rebuild a healthy base. Barbecue and delicious beer combine at this Dogpatch neighborhood eatery, an expansion of the original Magnolia Brewery that started beneath Haight Street. Beers come cold, and just like your favorite southern barbecue joint, food comes on butcher paper on a metal tray. Introverts beware: on weekends, the lunch crowd and communal atmosphere make this place a bit of scene.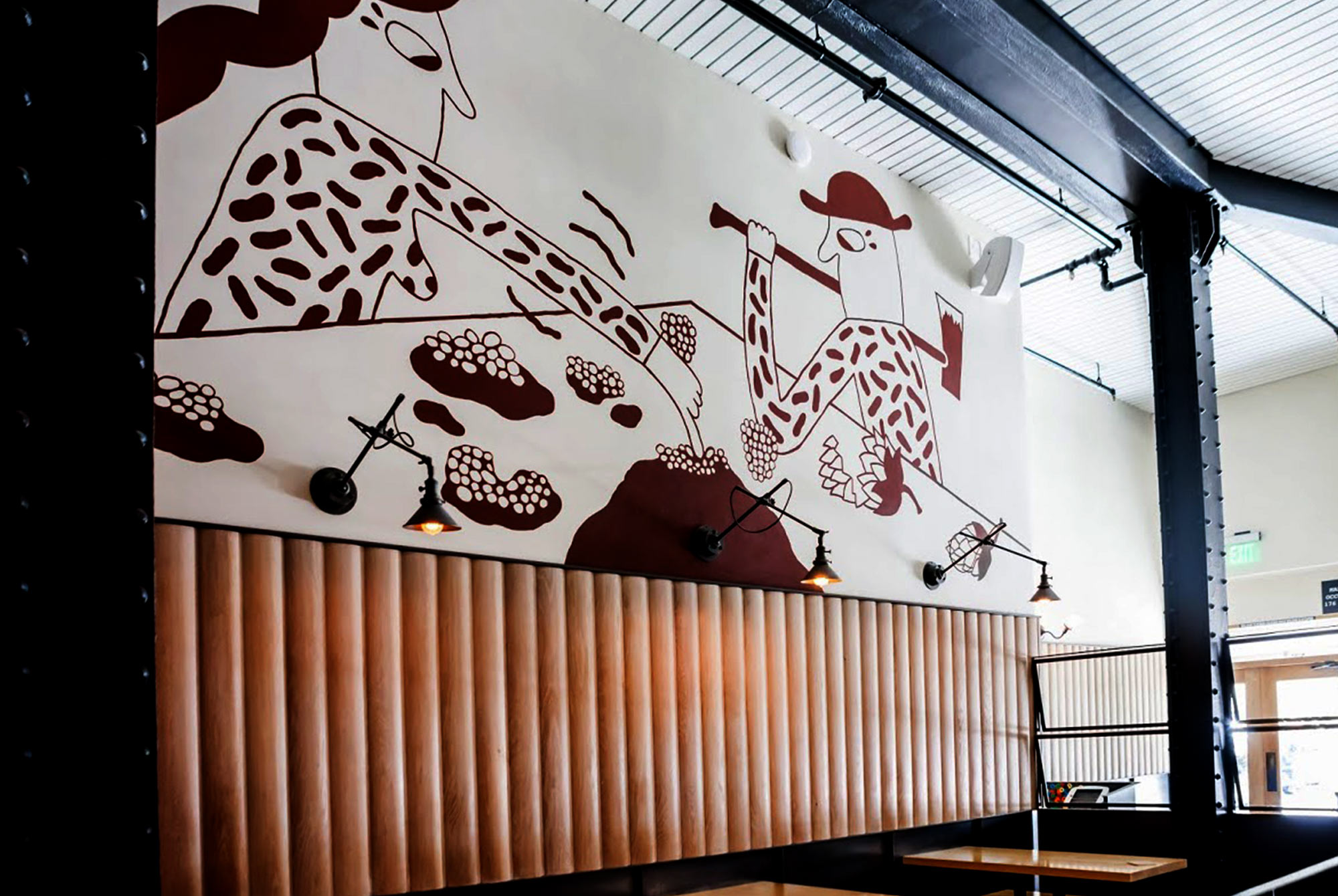 The Best Beer Bar in SF
The Dutch come to California
San Francisco abounds with terrific breweries, but the title of best beer bar belongs to one hidden gem. Click the link to read about our favorite.
Harmonic Brewing
4:15 PM — If you're looking for that clean urban warehouse aesthetic, Harmonic Brewing offers that and more: a laid-back atmosphere, neighborhood vibe, and clean, drinkable beers. Visit Harmonic to escape the crowds and relax with a cold drink—unlike some of San Francisco's busier breweries, Harmonic's open floor plan makes for plenty of seating, and you might even find the owner/brewer working behind the bar.
Healthy Spirits
5:30 PM — No, you're not in heaven: you're just staring at the Healthy Spirits bottle selection. Known for one of the best selections of agave spirits around (think mezcal and tequila), Healthy Spirits also houses rare whiskey, bourbon and beer. If you're looking for a gift for yourself or someone else, the store makes a true one-stop shop. A bit pricey, but you won't beat the selection or service.
Black Sands Brewery
6:45 PM — You know of another brewery that opens at 8:00 a.m., six days a week? In addition to a small but curated selection of house-made beers, the light-filled Black Sands Brewery offers California-inspired cuisine, homebrew supplies, and brewing classes taught by head brewer Cole Emde himself. Come for the beer and stay for breakfast, lunch, and dinner.
Cellarmaker Brewing Company
8:00 PM — All hail the holy grail of San Francisco beer! In the past few years, Cellarmaker has built an astounding reputation—and deservedly so, as they make some of the best hoppy IPAs and barrel-aged stouts in the country. The dim tasting room isn't large, but you'll forget you're rubbing shoulders with the person beside you the moment you taste this sweet, sweet nectar.
Mikkeller Bar
9:30 PM — Hallo! The San Francisco tasting room of Mikkeler, the famed Danish gypsy brewer, sits just a few blocks from Union Square, and a scant mile and a half from where you started at 21st Amendment. This bar knows beer: in order to enhance flavors and aromatics, selections from the extensive draft list are served in one of seven different glasses at one of three different temperatures. If you're feeling adventurous, check out the fridge in the secret tasting room downstairs, which holds a few rare bottles that never quite make it to the menu.