Photography courtesy of Original Pattern Brewing
Updated on August 23, 2023
When writing a guide on the best breweries in Oakland, I like to tell this story, which I've mentioned several times but bears repeating here:
A few years ago, my wife and I drove 3,000 miles from New York City to set down roots in Oakland. We cruised into town, blasting the OC theme song, California, by Phantom Planet, on Feb. 28, 2020.
Dropping off all our stuff, we called our friends: We made it; let's grab a beer. They replied hesitantly, "We're not sure if we should go out. Have you read about this COVID thing?" We countered in earnest, "What do you mean? We spent a week driving across twelve states; we're going to grab a beer."
That night we hit up Temescal, a couple of blocks away from our new apartment, for their Queer First Fridays. We had a blast, but it would be one of the last times in almost two years that we'd sit down with our friends at a brewery. By now, we all know how the story goes.
Two days later, on a Monday morning, the government shut down the entire city of Oakland in response to the global pandemic.
Safe to say, I didn't experience breweries around Oakland as I'd originally planned. But finally, for the past year and a half, I've explored the best of "Oaktown."
A city originally named for the massive oak trees that grew on the land, Oakland's roots run deep. In fact, the city's logo features a massive Oak tree with branches extending deep into the earth.
Breweries here don't conform to any one identity. Instead, I believe they're all linked together by one defining feature: a beautiful outdoor beer garden where you can drink. This is Northern California, after all, where the temperatures run a pleasant 60-70 degrees Fahrenheit all year round. Pair that with delicious pints and a beautiful breeze off the Bay, and you have the formula for some of the most majestic places to drink on the West Coast.
Now that I'm more versed in the local oases, here are our top picks for the best breweries in Oakland.
Hop Culture's 15 Best Breweries in Oakland
Temescal Brewing
4115 Telegraph Ave, Oakland, CA 94609 | (510) 899-5628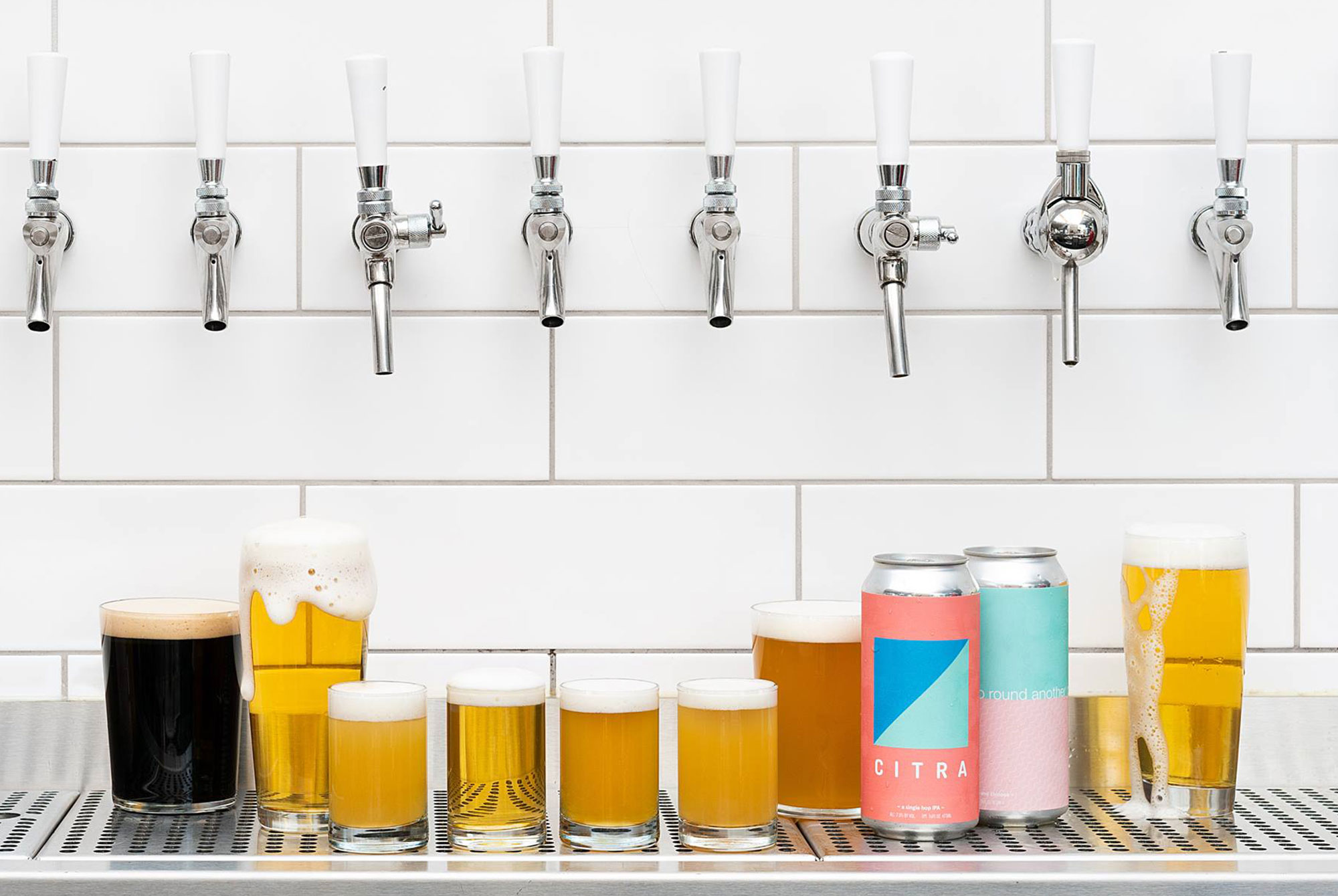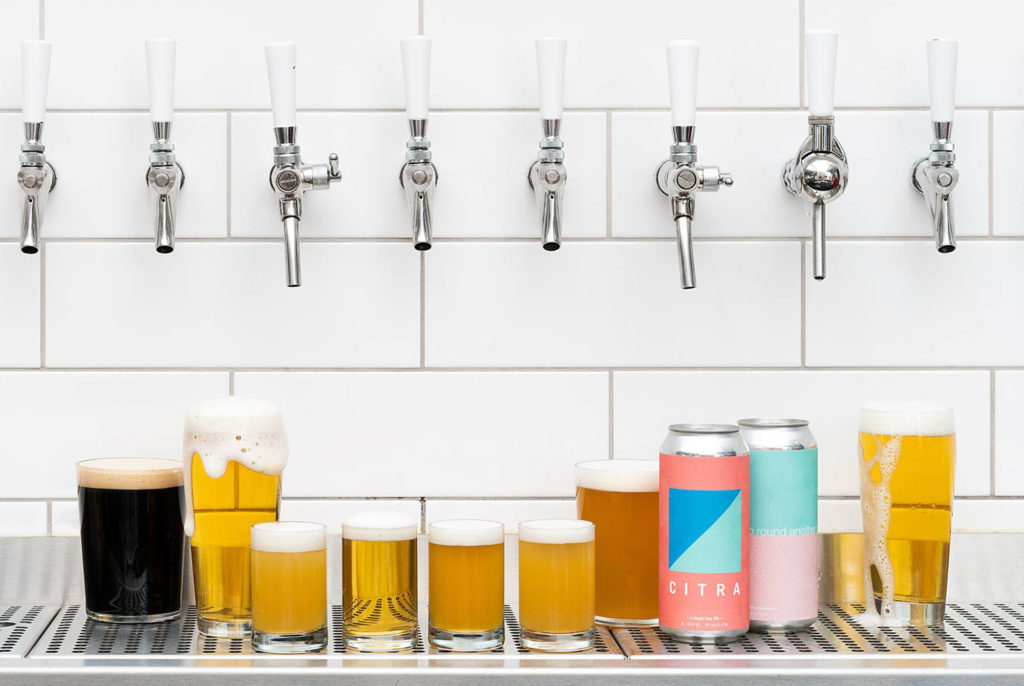 We Bay Area brethren love Temescal. I've enjoyed Pride parties in their beer garden, celebrated birthdays in that fantastic outdoor space, and just ventured there on the weekend to make good use of the ever-changing food trucks that park right outside.
But beyond the chill, welcoming vibes (they're one of the most Queer-friendly taprooms in the Bay Area), they have the beer to back everything up.
At Temescal, you'll find a lot of classic styles executed perfectly. For instance, Temescal Pils, which you'll always find on tap; Temescal Especial, a light, crisp, Mexican-style lager; and Temescal Hazy, a juicy New England-style IPA. But there's always a wide range of styles, including a Czech dark lager, black IPA, and iteration of an IPA—West Coast, single-hop, etc.
Consider Temescal your neighborhood brewery to a T (get it 😉). And that's what we love so much about it.
Roses' Taproom
4930 Telegraph Ave, Oakland, CA 94609 | (510) 858-3969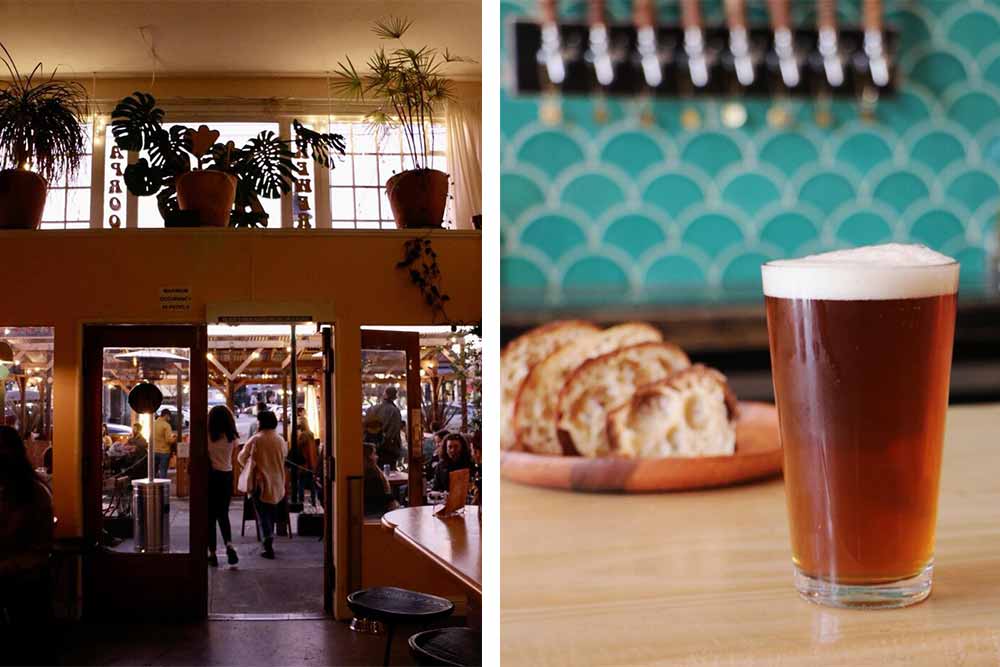 A hop, skip, and a jump down the street from Temescal, you'll find another neighborhood spot you wouldn't recognize as a brewery at first. Roses' has this magical quality about it. If you wandered down the rabbit hole to have tea with the Mad Hatter, and he served beer instead, that might be Roses'.
Where the mug club features handmade ceramic mugs from different local artists.
And where the brewery offers provisions—tinned fish and potted meats, cheese plates, and a couple of sandwiches—alongside its own small-batch beer. The menu switches up pretty much weekly, but you can always expect something crisp, something cloudy, something creamy, and something cold. For instance, at the moment, you'll find the Sunflower Pilsner; Power Flowerhazy IPA; Horchata y Churros milk stout with cacao nibs, cinnamon, vanilla, and toasted rice; and Spirit World Cold IPA, among others.
Also, keep an eye out for a couple of guest taps. The last time I visited, Roses' offered Moonlight's Death and Taxes on draft for a very reasonable price that I can't remember (but I remember thinking it was reasonable).
If you know about Roses', you know. And if you didn't, well, now you know.
Ghost Town Brewing
1960 Adeline St, Oakland, CA 94607 | (510) 926-6728
3506 MacArthur Blvd, Oakland, CA 94619 | (510) 227-6009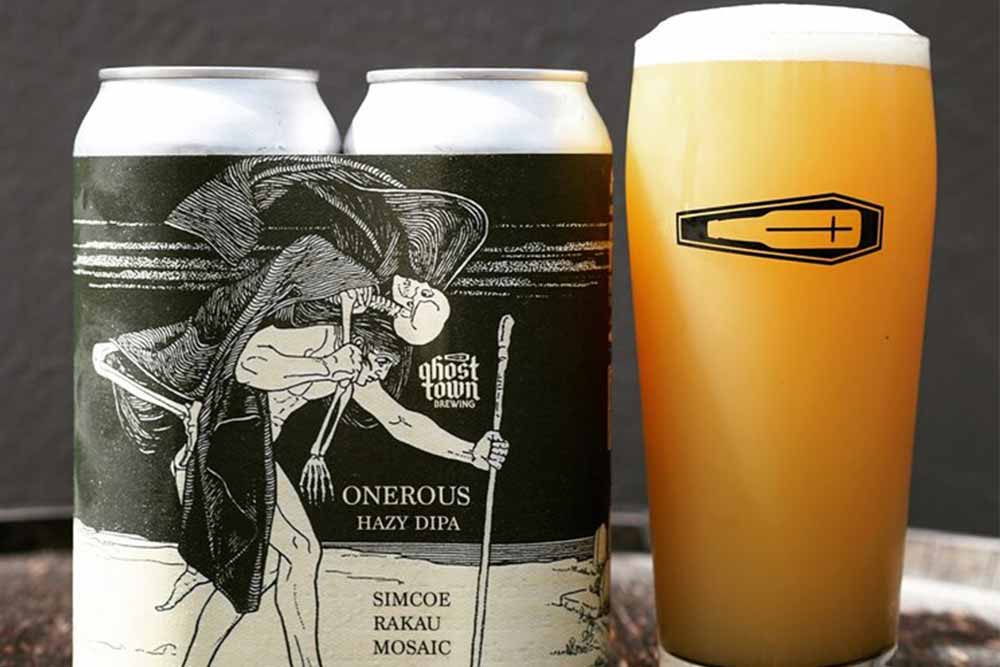 Actually one of the first places my wife and I ventured out of our apartment for a beer once pandemic restrictions eased, Ghost Town's West Oakland location was indeed a ghost town at the time. But about a year later, we ended up at the brewery's Laurel taproom for a friend's birthday party, and it was rockin', literally.
For those who don't know, Ghost Town embraces a sort of heavy metal spirit that meets, well, actual ghostly spirits.
Founder Ryan Nosek's metal rock band started the brewery to cover the costs of renting a rehearsal studio. Turns out the band could rock out with beer too.
The brewery has a sort of cult-like following in the Bay Area. And for good reason. The beer rocks (and so do both locations' beer gardens, although I'm slightly more partial to the Laurel one).
Although ever-changing, the tap list leans hop heavy. We currently recommend Acheron, a hazy IPA with Nelson, Strata, and Citra. Or Deiform, a West Coast IPA collab with Moksa with Mosaic, Centennial, Idaho 7, and Strata hops. You'll also find styles like pale ale, amber ale, West Coast pils, robust porter, and even a cream ale. So there's a bit for all you gals and ghouls.
Bonus tip: The Laurel location has a great menu of food that pairs great with its beers. The large plates carry equally scary, punny names: Attack of the Killer Tomatoes, Bugermortis, Altar of Sacri-Fries, and Eggplant Ragnarok, for example.
Original Pattern Brewing Company
292 4th St Oakland, CA 94607 | (510) 844-4833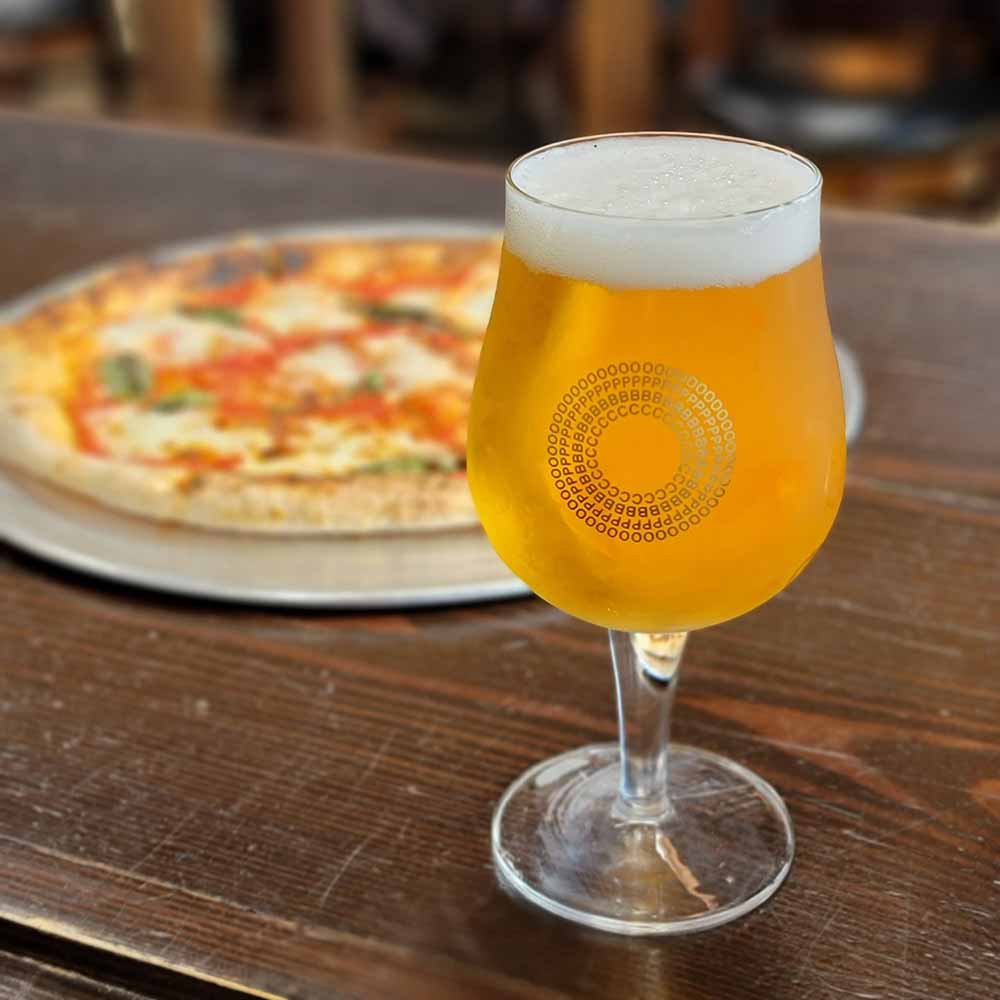 I first visited Original Pattern back when Hop Culture threw its Juicy Brews beer festival in Oakland. I loved the brewery then, and I'm even more of a fan now that I live here. Another place my wife and I went during the pandemic, Original Pattern actually took over the alleyway on the side of the building to provide an excellent outdoor drinking patio.
On the outside, the brewery appears muted, a simple brick building. But venture inside, and you'll get here a dizzying array of kaleidoscopic beers—all different forms of IPA, lagers, sours, and more in bright, loudly colored and patterned cans.
Original Pattern certainly makes an impression on you (and yes, that's a pattern pun). And it has on others too, picking up a Top 10 Best New Breweries in the U.S. recognition from USA Today Magazine, a gold medal at the 2022 Great American Beer Festival (GABF) for its The Next Chapter session IPA, and a bronze for its Field of Vision in the "New Zealand Style Pale Ale" category at GABF in 2021.
We recommend getting anything hoppy, of which ten choices are on their tap list. But you can't go wrong with the pilsner, Italian pilsner, sour, and dry Irish stout currently offered, too.
Wondrous Brewing Company
1306 65th St, Emeryville, CA 94608 | (510) 289-4280
I know this is a list of our favorite breweries in Oakland, but Wondrous might be up there in the top two or three.
I've taken local friends here and brought over folks who live in San Francisco just to try Wondrous (if you're unfamiliar with the Bay Area traffic, the Bay Bridge from SF can make this an hour to hour-and-a-half journey if it's terrible).
Opened in 2021 by founder and head brewer Wynn Whisenhunt, Wondrous focuses on lagered, barrel-aged, and hoppy beers. With an emphasis on the former, Wondrous has an excellent selection of lagers that always leaves me salivating.
Perhaps it's because Whisenhunt, an East Bay native, studied Brewing Technology in Chicago and Munich and then worked at Lagunitas and Sante Adairius before setting off on his own.
In fact, the brewery impressed right out of the gate, earning a notch on our list of the "12 Best New Breweries of 2021."
One beer you must try when you go and will probably always find on—Wondrous Hell, an unfiltered house Lagerbier. It's just crisp, clean, and what you want to be drinking during a sunny 70-degree summer's day on the brewery's patio.
I also recommend Janet's Brown Ale, a 2023 World Beer Cup Gold Medal Winner for American-style brown ale. And Rote Augen, a Franconian-style Rotbier I tried last time I went. I'd never tried this type of German-style red lager, and I really enjoyed that the Wondrous version gave me great light malt, toasted bread, and caramel.
I'll be honest, I've only stuck to the lager side of the menu and have been super happy for it, but I'm sure the hoppy side mirrors the perfection.
Sante Adairius Rustic Ales – Oakland Arbor
460 8th St, Oakland, CA 94607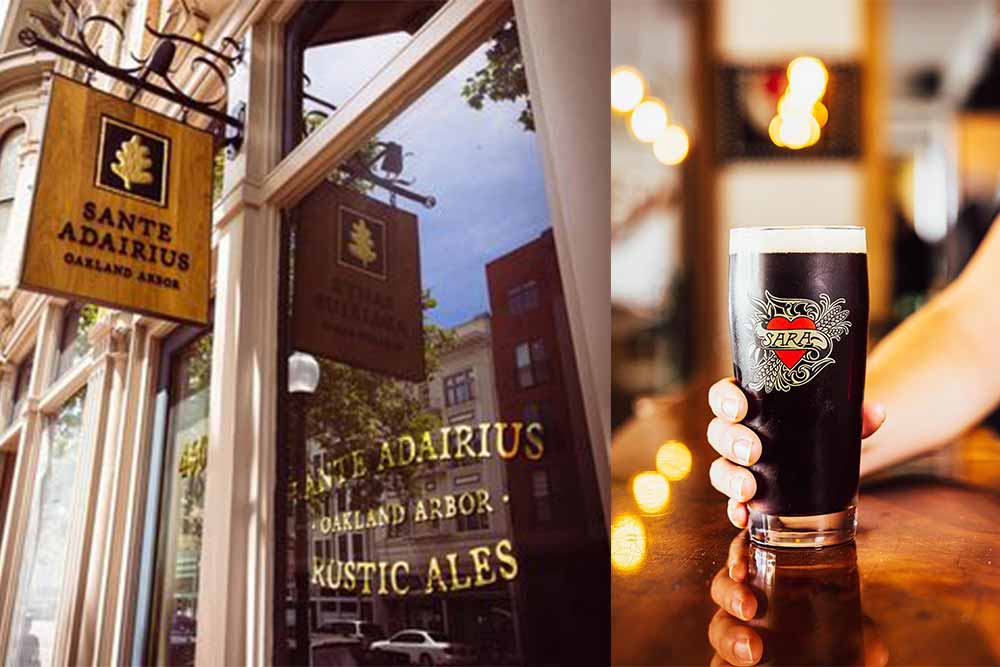 Starting in Capitola, CA, Sante Adairius opened a location in downtown Oakland called Oakland Arbor in April 2022.
Co-owner Adair Paterno perhaps took a chance when she brought Sante Adairius to Oakland, taking over the space of a legendary beer bar called The Trappist.
But if anyone were up to the task, it would be Sante Adairius. Known nationwide for its wild-fermented saisons, Sante Adairius borrows from Belgian tradition for many of its beers.
Like Sun's Warmth, a saison that rotates, adding different fruits—the newest version just released with peaches and mangoes. Or Summer Sapling, a hoppy Belgian-style blonde ale.
But Belgian beers aren't the only styles Sante Adairius makes. You might also find hazies, dark lagers, American IPAs, pilsners, and more at any given time.
You'll enjoy a cozy, comfortable bar at Oakland Arbor with a nice patio in the back.
I'll admit, I still haven't been to Sante Adairius' Oakland spot, but it's top of my list, along with…
Great Notion Brewing
2031 Fourth St, Berkeley, CA 94710 | (510) 647-9545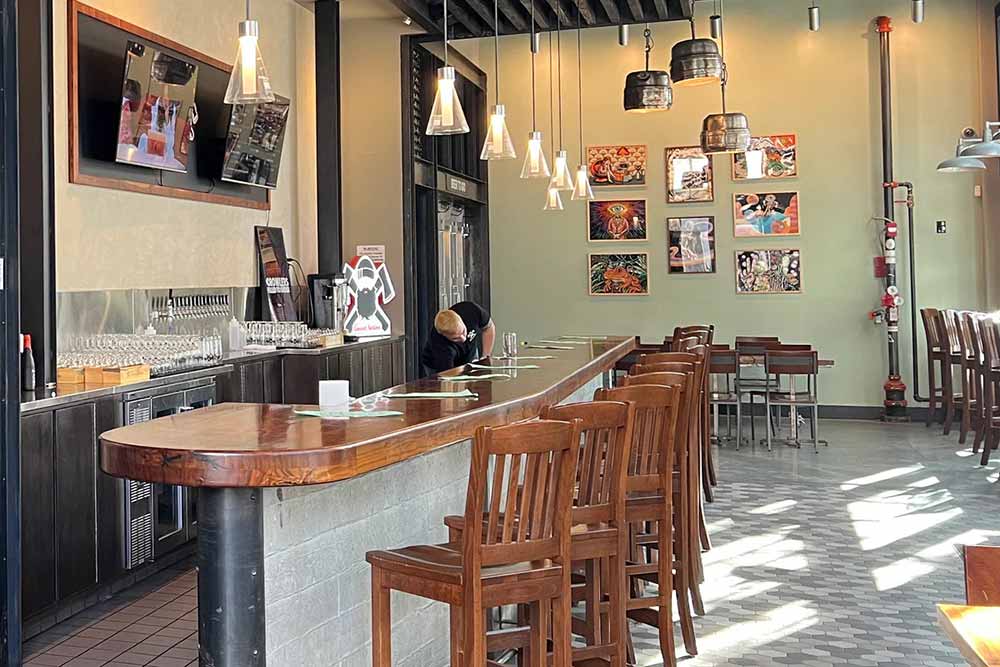 Great Notion continued its quest to be the best in the West, landing in Berkeley, CA, for its seventh spot. Opened in early 2023, Great Notion breathed new life into the former Sierra Nevada Torpedo Room.
Two thousand square feet with an outdoor patio give you ample room to stretch out and chill. While sixteen taps give you ample room to stretch your beer repertoire…and chill.
Expect Great Notion classics like Blueberry Muffin and Jules' Boysenberry Buckle fruited sours along with Super Over Ripe hazy DIPA and Juice Sr. triple IPA. For the most part, sour, hoppy, and hazy are the way to go at Great Notion.
Very few folks on the West Coast do that combination better.
Fieldwork® Brewing Company
1160 Sixth St, Berkeley, CA 94710 | (510) 898-1203
100A W Juana Ave, San Leandro, CA 94577 | (510) 564-4298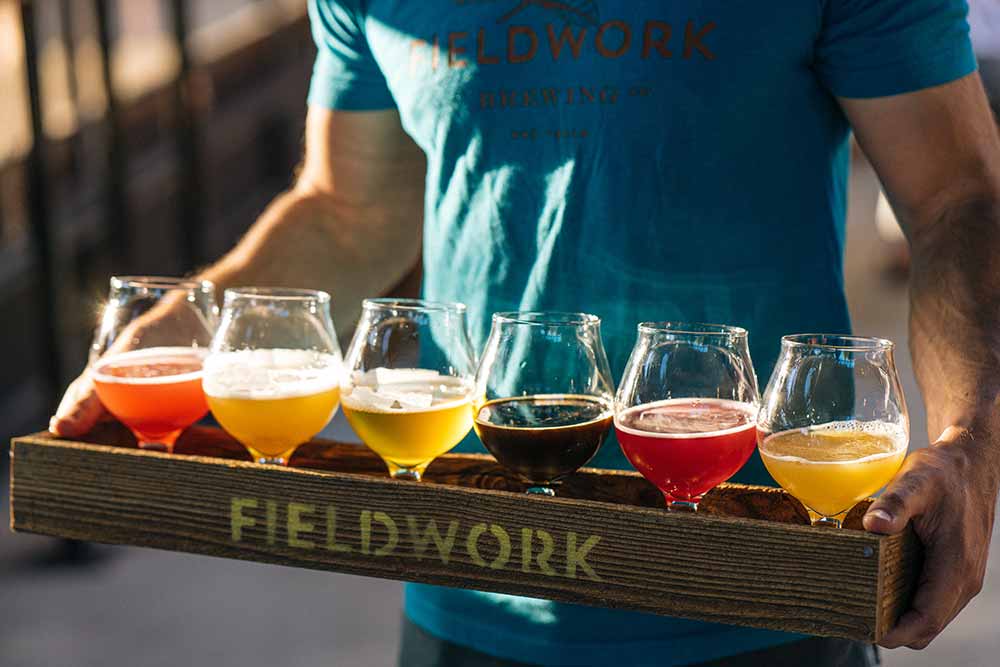 Fieldwork has a brilliant model. One they have stuck to since co-founder Barry Braden opened the brewery's first location in Berkeley, CA, in 2014. Expanding to eight locations now, all within Northern California, Fieldwork has left a huge imprint on the area.
It's trying great renditions of honest-to-goodness beer styles while lounging in taprooms with the perfect blend of California hospitality that have become Fieldwork's trademark.
A massive beer list at each location offers tons of styles broken out into sections such as Light, Sour, Belgian, West Coast, Northeast, and Dark.
We recommended Solace & Virtue, a German lager, to pair with pizza in our "5-Minute Guide to Pairing Pizza and Beer." Mostly because the San Leandro location serves mighty fine pies.
But half the fun at Fieldwork is exploring the menu and choosing your own adventure.
Editor's Note: While the San Leandro location serves pizza and a larger menu, the Berkeley one has a paired-down food menu, and other locations offer different food options. Please check before you go.
Humble Sea Brewing Company
2350 Saratoga St #164, Alameda, CA 94501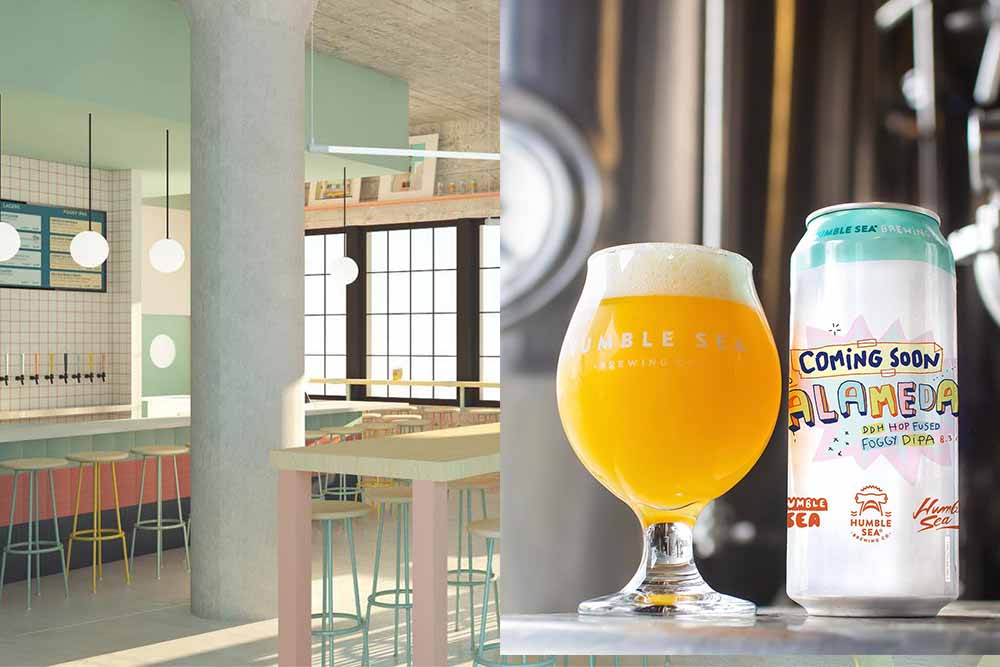 Oh, Humble Sea, how we love thee. The Santa Cruz brewery has come far from the days when we surfed with its co-founders—Frank Scott Krueger, Taylor West, and Nick Pavlina—and slept over on the brewery floor.
Over the past few years, the hella California brewery opened locations at the Santa Cruz Wharf and in Pacifica, and, most recently, Alameda. (Editor's Note: The taproom hadn't quite opened at the time of publication. Stay tuned to their Instagram @humblesea.alameda for updates on when the space will officially open!)
Each brings the brewery's chill coastal vibes to its beers. And when we add an "s" onto "beer" there, we really mean it. This brewery brews mad beers.
Here's a crazy stat: Since opening in 2014, Scott Krueger says Humble Sea has brewed over 1,000 unique recipes—400 alone last year.
That's mental for Scott Krueger and co, but pretty epic for you, me, and every other West Coast beer-drinking fanatic.
Weekly releases, usually of the Foggy IPA variety—Humble Sea's kooky name for a hazy—crush. You'll often find collabs with top-drawer breweries across the country—like this six-way collab the brewery put out for its sixth anniversary. And you can't beat sitting outside in NorCal weather crushing something like Socks & Sandals, an OG Foggy IPA.
Which will be especially true at the brewery's newest Alameda location, featuring outdoor fun galore.
We unabashedly love Humble Sea. We were super psyched when they opened a location closer to us in Pacifica in 2021, and now we're just bursting at the seams to see them come a mere twenty minutes away from us with their new spot.
Hella cool, bruh.
Almanac
651 W Tower Ave, Alameda, CA 94501 | (415) 992-3438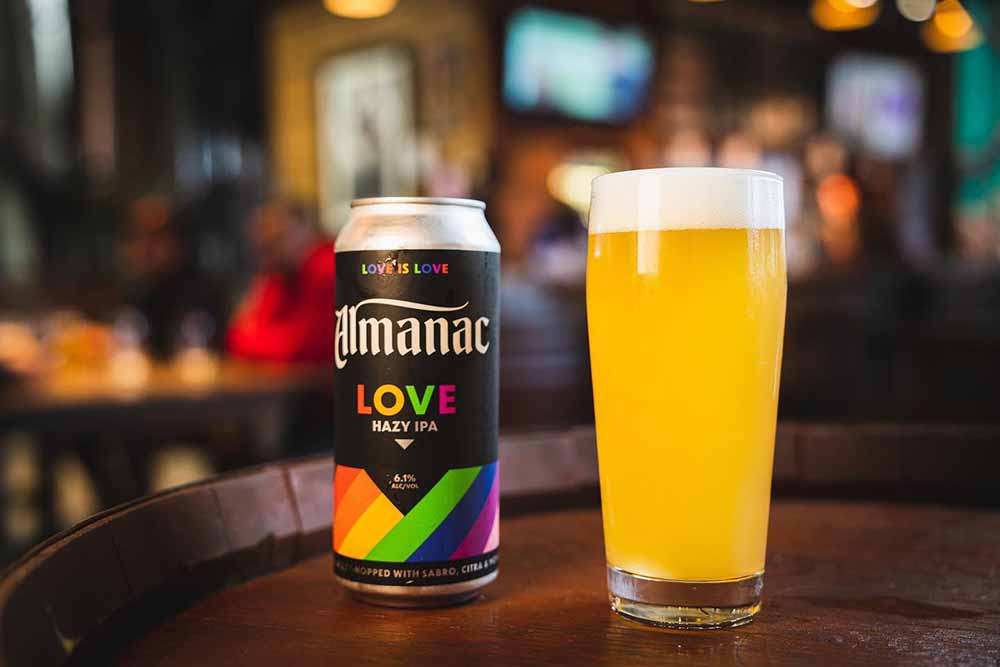 A three-minute walk from Humble Sea's Alameda taproom, Almanac boasts an impressive 30,000-square-foot production and aging facility with an enormous outdoor seating area. Originally started by Damian Fagan and Jesse Friedman in 2011, Almanac showcased beers with local California agriculture. The brewery made a name for itself with its artful sours and bottle-conditioned Belgian-style beauties.
Eventually expanding its repertoire over the last twelve years, Almanac now offers everything—Mexican-style lagers, kölsch, hazies, bocks, West Coast pales, West Coast IPAs, DIPAs, barleywines, and more.
You'll still find superior sours—we recommend anything in the Sournova series—but know that when you go, you'll probably be able to find excellent hoppy ales and lagers.
Faction Brewing
2501 Monarch St, Alameda, CA 94501| (510) 523-2739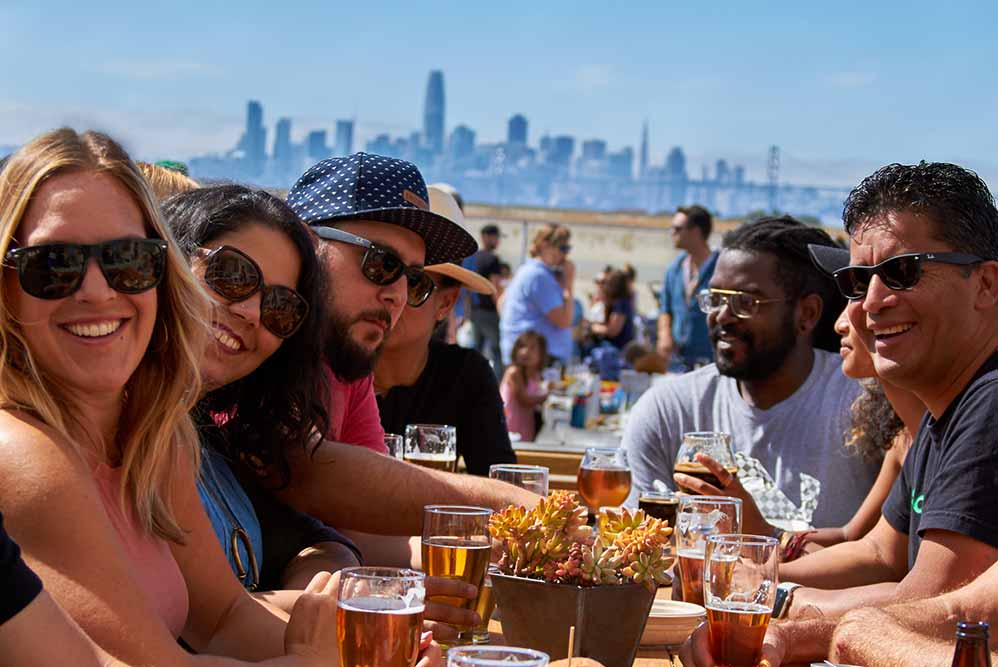 You better make a day of it because a three-minute drive or fifteen-minute walk from Almanac will take you to Faction Brewing.
We'll say this out loud: Faction Brewing probably has a beer garden with the best outdoor view in the Bay Area. Literally facing out over the Bay (the actual body of water), Faction's outdoor space gives you clear views of the San Francisco skyline.
The beer matches the panorama. Faction proudly proclaims, "We are bitter. Our beer is not."
While the 20-bbl brewhouse emphasizes all things hoppy, you'll also find pils, helles, pale ales (both American and British), IPAs, West Coast IPA, a hoppy red lager, a märzen, English dark mild, schwarzbier, milk stout, barleywine, and more.
This is just good ol' classic brewing in a grand ol' spot.
Great view + great beer = great brewery.
Cellarmaker Brewing Company
940 Parker St, Berkeley, CA 94710 | (341) 946-9794
300 Webster St, Oakland, CA 94607 | (510) 947-9738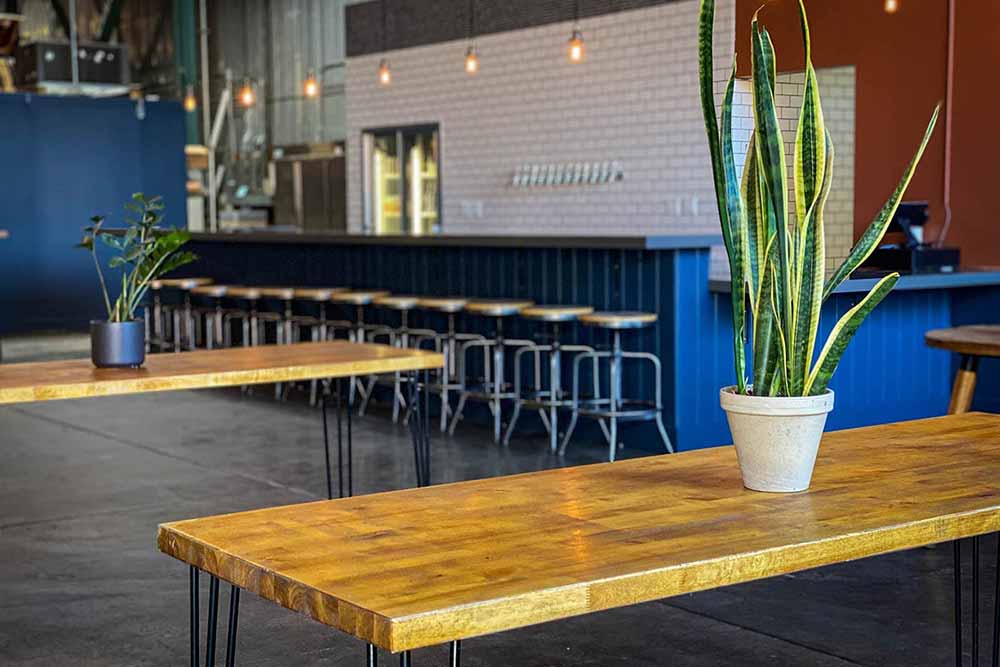 The last time I went to Cellarmaker was after a night of drinking at nearby bar El Rio in San Francisco, enjoying their ooey-gooey Detroit-style pizza to sop up the evening's tipples at their House of Pizza. Now, I don't have to cross the Bay Bridge to enjoy Cellarmaker's stellar pales, hazies, IPAs, and DIPAs.
The San Francisco-based brewery made two big announcements earlier this year. First, the opening of a taproom in Oakland. Second, acquiring The Rare Barrel and its facility. The Oakland location literally popped open its doors last weekend in the up-and-coming Jack London neighborhood, while Cellarmaker Berkeley, in the old Rare Barrel spot, flipped the open sign this summer.
You can expect the West Coast IPAs you love at both locations and in Berkeley, at least for the moment, Cellarmaker will continue to brew some Rare Barrel favorites.
At the Oakland spot, expect those classic thick squares of pizza alongside your hoppy favorites.
Dokkaebier
420 3rd St a, Oakland, CA 94607 | (510) 575-0136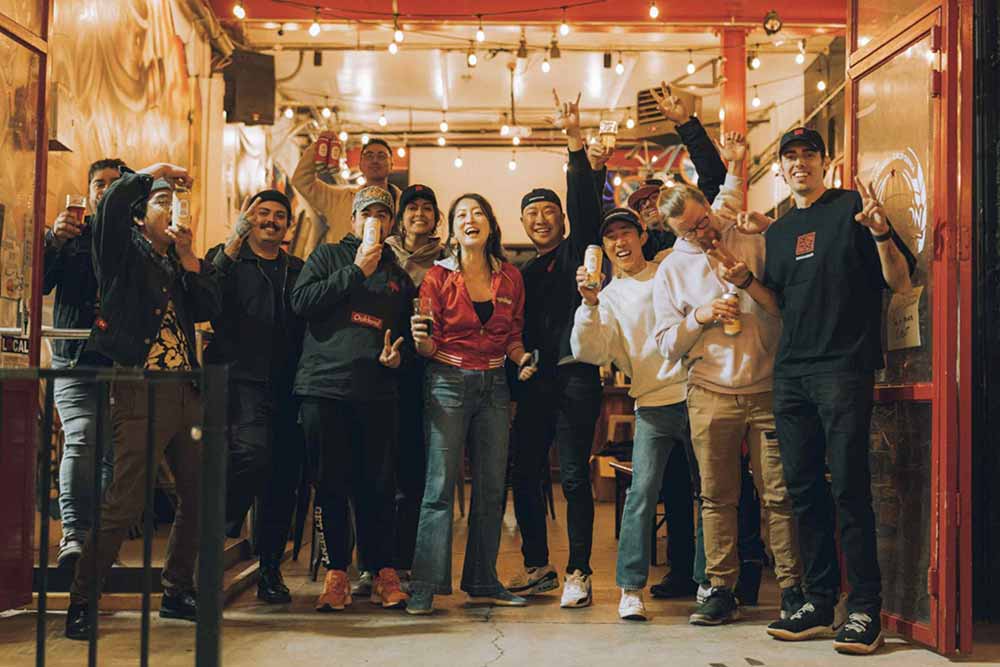 Down the street from Cellarmaker's Jack London taproom, you'll find an Asian-inspired craft brewery, Dokkaebier in the former-Federation Brewing brick-and-mortar, which the brewery acquired in April 2023. Taking its name from a shape-shifting creature popular in Korean folklore, Dokkaebier crafts beers with nods to founder Youngwon Lee's Korean culture.
For instance, Kimchi Sour, a kettle sour featuring head brewer Aaron Weshnak's personal kimchi culture. Or Yuza Blonde Ale, a crushable blonde with yuza, the Korean name for the Japanese lime.
My wife, who is Korean-American, and I visited the taproom a couple of weeks ago. On that visit I had the Lemongrass Witbier, slightly cloudy but with a great fragrance from the lemongrass. She had a special bloody mary with Kimchi Sour, clamato juice, and a spicy rim.
Pro Tip: If you go, check to see if Pizza Mason will be there. The pop-up pizza spot, helmed by Jordan Sobolew, sets up shop next door. The pie slinger has developed a bit of a cult following around the Bay. To ensure yourself a pie, you'll need to sign up for email updates on pizzamason.com. Sobolew releases an order form on Friday for that weekend's pies. You order ahead of time, reserve a time slot, show up to Dokkaebier, grab some beers, pick up your pie, and get set for a great Sunday night.
Hoi Polloi Brewing Taproom and Beat Lounge
1763 Alcatraz Ave, Berkeley, CA 94703 | (510) 858-7334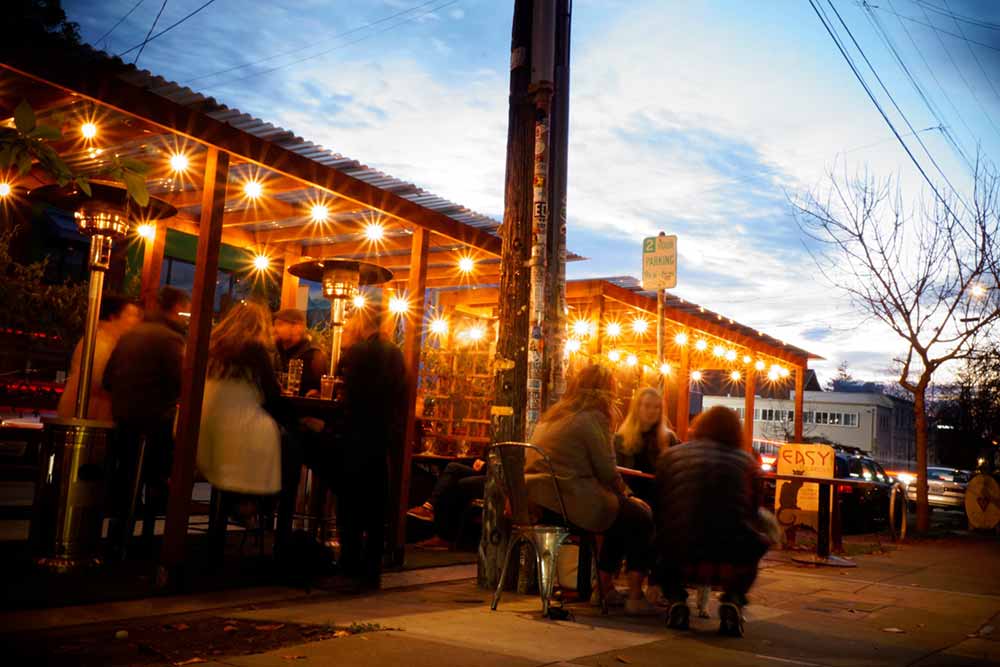 A perfect blend of music and beer, Hoi Polloi is an ode to owner Viet Vu's favorite things. With a father who was a professional brewer, Vu followed in his father's footsteps, opening Hoi Polloi with his wife and brother in 2014.
To satisfy his love of tunes, Vu brought in a couple of turntables, turning Hoi Polloi into not just a taproom but also a "beat lounge."
We might call this place a bit of a hidden gem. While buzzier breweries like Almanac, Fieldwork, Great Notion, Cellarmaker, and Humble Sea have dominated the airwaves, Hoi Polloi has quietly continued to hum along to the beat of its own drum.
At its core, Hoi Polloi is a neighborhood place. And you'll see that reflected in its beers. For instance, the People's Park Pale Ale with Chinook, Strata, and Nelson hops or the E O Mai West Coast IPA with Chinook, Mosaic, and Simcoe hops.
At the moment, hops dominate the menu, but you'll also find a Belgian-style single, red ale, and lychee lemon lime hard seltzer.
Drake's Brewing
OG Taproom: 1933 Davis St #177, San Leandro, CA 94577 | (510) 568-2739
Drake's Dealership: 2325 Broadway, Oakland, CA 94612 | (510) 568-2739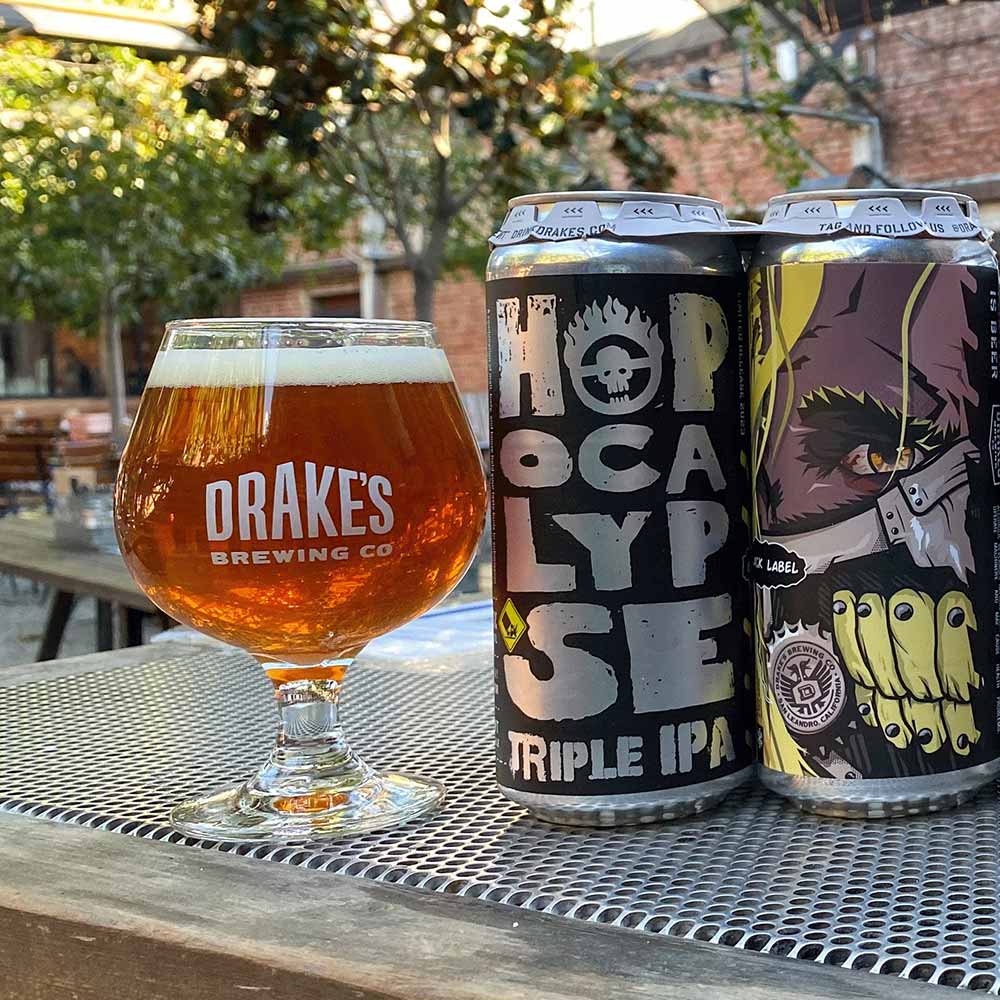 We first met the Drake's Brewing team during our trip to Oakland for our 2018 Juicy Brews WestFest. We spent an afternoon hanging out with Drake's former Brewmaster John Gillooly at Drake's Dealership, drinking Drake's Flyway Pils and eating pizza. It was a great time because the pils were immensely crushable and because Gillooly is extremely likable. He's earnest and great at telling stories, not to mention he's a talented brewer.
Although Gillolly left Drake's to open up his own spot—Brix Factory—which we'll be keeping an eye on since he told us the taproom will be open by the end of the year—we still find ourselves drifting into Drake's on many an afternoon or evening. We love drinking away in the old auto shop turned beer garden complete with open air, trees, long benches and table, and outdoor heating for when those cooler Bay Area nights kick in.
You'll find an extensive pizza and beer-friendly food menu to pair with so many California classics. For instance, 1500 pale ale, Denogginizer DIPA, Hefe, and Hopocalypse DIPA.
But Drake's always has something seasonal and fresh rotating around.
We love the OG brewery, too, located in San Leandro. But if you're passing through Oakland, we highly recommend stopping at the Dealership; it's worth an afternoon of day drinking.
Liked this article? Sign up for our newsletter to get the best craft beer writing on the web delivered straight to your inbox.