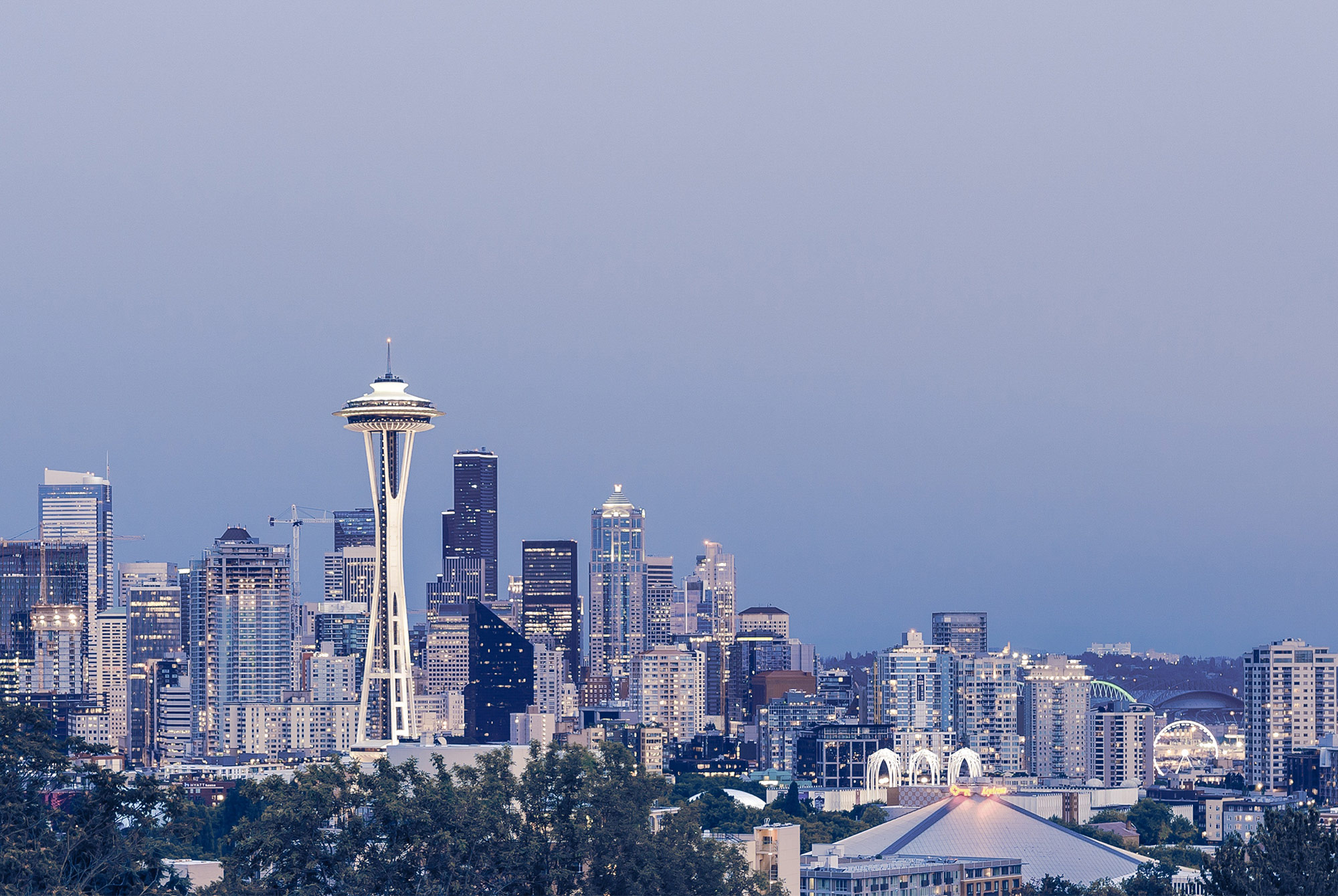 Seattle, Washington, Upper Left, USA. Known to be socially progressive, welcoming, and rainy. It's a city of variety: seductive mountain views, towering tree lines, skyscrapers, and red sunsets on the water. And inside the city, there's a sensational food and entertainment culture that makes this sleepy city come to life.
In addition, and most importantly, Seattle ranks among the top cities in the US for number of breweries. Topping off at 174 breweries, and even more pubs, you're more than likely to accidentally stumble into a brewery, pub, bottle shop, and taproom. Here's a guide to beginning your beer excursion in Seattle.
Friday
Georgetown Brewing
5200 Denver Ave S | (206) 766-8055
4:00 PM — Emphasis on pinball and beer. As cost of living rises, free is an exceptional price to pay for beer. At Georgetown Brewing, zero dollars can be spent on sampling up to six movie inspired named beers. Hollywood never tasted better.
Though a leader in technological advancements, Seattle praises the retro and vintage. If your childhood has memories of flashing lights in dim arcades, handfuls of tokens, and the sounds of dings and clacks, then a brief encounter with pinball machines can burn those pizza pie calories. Test your eye-finger coordination in high definition fun while drinking beer at Flip Flip Ding Ding in the Georgetown neighborhood.
Mulleady's Pub & Holy Mountain Brewing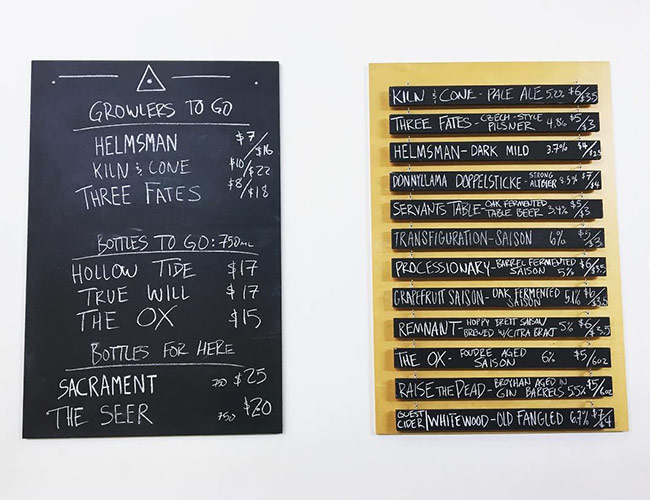 6:30 PM — Elevated life. Take a detour from the materialistic world and enjoy the simple life, but not simple flavors. First, savor elevated fare from Mulleady's Pub in the quiet neighborhood of Magnolia. Next, journey to beer nerd Mecca, Holy Mountain Brewing. Sporting a taplist adverse to to year-round beers, Holy Mountain greets beer enthusiasts with new and diverse sensory experiences each time they visit. In order to prolong your appreciation, it is worth grabbing a few bottles before departing.
Learn More (Mulleady's) See on Map (Mulleady's)
Learn More (Holy Mountain) See on Map (Holy Mountain)
Kells Irish Restaurant
1916 Post Alley | (206) 728-1916
10:00 PM — Midnight show. A taste of Ireland can be found in Post Alley near Pike Place Market at Kells pub Wind down with Irish inspired appetizers, beer, and live music. Once you have your fill of the Irish persuasion, make your way to the Can Can for the midnight burlesque show. There may be limited beer choices, but the dancers are talented, and come with racy humor that can make any sailor blush. A worthwhile tradeoff for the narrow selection.
Saturday
Pike Place Market
8:00 AM (or 10:00 AM) — Bright and early. Start your day as a tourist by walking through the bustling Pike Place Market. Watch the upbeat fishmongers of Pike Place Fish as they throw raw, whole fish to each other. If that is not enough infectious excitement, then you can grab a cup of joe at the original Starbucks across the street. Once caffeinated, make sure to order a breakfast and a beer from Lowell's. This three-leveled restaurant offers a panoramic view of ferries crossing the sound from third floor seating lounge. As you leave the Pike Place Market, swing by Rachel's Ginger Beer and grab a growler of ginger beer for the road (not for beer, but for superb Moscow Mules).
The Pine Box
1600 Melrose Ave | (206) 588-0375
12:00 PM — Pilgrimage and lunch. Raise a pint to the man that changed a cinema genre and revolutionized martial arts, Bruce Lee. Grab a barstool at The Pine Box and pay homage in the converted funeral home where Bruce Lee's life was celebrated on July 25, 1973. The Pine Box owners, Dean Hudgins and Ian Roberts, are also the stewards of the annual Seattle Beer Week that occurs at the beginning of May.
Side note: Bruce Lee's headstone rests next to his son's plot at Lake View Cemetery, just north of The Pine Box.
Chuck's Hop Shop
2001 E Union St | (206) 538-0743
5:00 PM — Bottle shop and food truck. On the edge of Greenwood, Chuck's Hop Shop is a neighborhood watering hole that has been nicknamed, "The Land of a Thousand Beers." This quiet community is blessed with endless beer choices, plus there's always a food truck serving dinner each day and lunch on the weekends.
Bramling Cross & Frolik
7:00 PM — Music and a nightcap. A dose of Seattle's monumental twilight can be seducing and full of social experiences. Before crashing the live music scene, mingle and share a flight of craft beers at Ballard's friendly gastropub, Bramling Cross. After a drink, the Tractor Tavern is sure to captivate music lovers from all genres with their extensive calendar. To wrap up the long day of trekking around Seattle, wind down with a beer in hand. Transcend the city streets, and part the evening with a nightcap on top of Motif hotel's rooftop bar, Frolik.
Learn More (Bramling) See on Map (Bramling)
Learn More (Frolik) See on Map (Frolik)
Sunday
MiiR & Fremont Brewing
8:00 AM — For a good cause. Bikes, beer, and coffee, oh my! Not the official slogan of MiiR, but they sell all three as social enterprise. Jumpstart your Sunday with a carefully crafted coffee (or beer). Once caffeinated, take the Burke-Gilman Trail down to Gas Works Park and soak in Lake Union's morning nautical scene and downtown Seattle's skyline. Just off Lake Union, Fremont Brewing has spacious, child and dog friendly beer garden that attracts bicyclists, families, and neighbors that want to congregate and drink beer. They typically have guest taps and a rotating cask option.
Learn More (MiiR) See on Map (MiiR)
Learn More (Fremont) See on Map (Fremont)
Brouwer's Cafe
400 N 35th St | (206) 267-2437
12:00 PM — Center of the Universe. It is not surprising that the walkability score for the self-proclaimed Center of the Universe neighborhood is extremely high, 97/100. Within arm's reach, the Fremont community offers residents and visitors easy access to events, local business and famous Seattle artwork: the magnificent Troll under the Aurora Bridge; the Late for the Interurban (including J.P. Patches and Gertrude) statues and Lenin sculpture. Make sure you meander through the Fremont Sunday Market for a bite to eat before sitting down at Brouwer's Cafe. Choose from over 60+ drafts and 300+ bottles of beer.
Schilling Cider House & Urban Family Brewing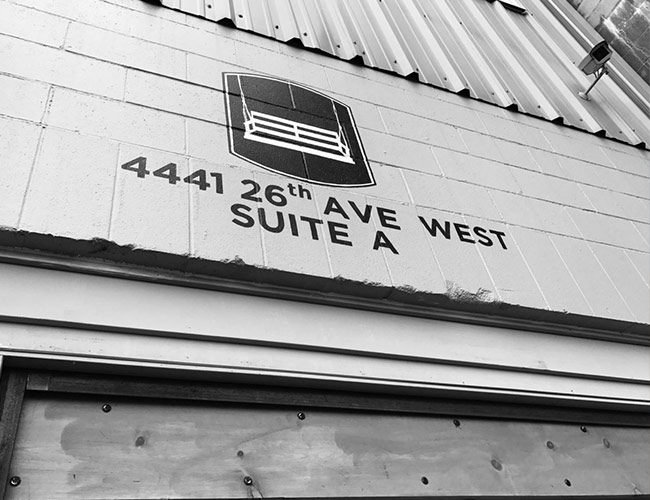 2:00 PM — Fruit forward. The hoppy bitterness of Pacific Northwest beers can easily overstimulate a palate. Like distant cousins, Schilling Cider House and Urban Family Brewing are mouth-puckering, fruit forward libations, but from different sides of the bridge. These two tasting rooms are just a short drive across the Silicon Canal (Lake Washington Ship Canal).
Learn More (Schilling) See on Map (Schilling)
Learn More (Urban) See on Map (Urban)
Queen Anne Beerhall
203 W Thomas St | (206) 659-4043
5:00 PM — European influence. Former Partnering Manager and Chef, Sean Klos shaped the cuisine and cocktail on Queen Anne Beerhall's menu. Influenced by the atmosphere of European beer halls and American gastropubs, this cultural experience is a must. Pro tip: A sausage and a German beer are staple items.
Golden Gardens
8498 Seaview Pl NW | (206) 684-4075
7:00 PM — Golden Sundays. Bring a blanket, camping chair, Frisbee, and a cooler to Golden Gardens. Here you can relax or pick up a game of beach volleyball as you bring your weekend to a close. Depending on the time of the year, bring some firewood for the fire pits on the beach.