San Jose at a Glance
While San Francisco and Oakland boast a much denser craft beer scene, San Jose has begun to emerge from under the radar with its own unique vibe. As tech continues to boom, the South Bay — which includes San Jose and the surrounding cities — has attracted young professionals seeking shorter commutes, more space, and more sun. And craft beer.
This post-college crowd is ready to ditch their 30-racks for more complex flavors, and local brewmasters are more than happy — and equipped — to oblige. In the next year, the craft brewing community is primed to explode across San Jose. For those looking to make a day trip to the city, here's the best breweries, bars, shops, and food to grab as you drink your way through the capital of Silicon Valley.
Day 1
Chromatic Coffee
10:00 AM — If you're spending the day hopping from beer to beer, you should probably start with a coffee. With an eclectic crowd that ranges from families to flannel-wearers to local techies taking their $10,000 road bikes out for a spin, Chromatic has something for everyone. For those fueling up for an epic day of drinking, grab a flat white or a café brulee. But if you're looking to get a head start, jump right in with their café con leche milk stout, a collaboration between Chromatic and Camino Beer Company. And no matter what you drink, be sure to try a pastry.
Hapa's Brewing Company
11:00 AM — New kids on the block Brian and Derek have a beautiful open-air spot. Their Hungry Dog IPA and Barbie's Blonde pair nicely with warm weather. Come for the beer, but stay for the conversation, food trucks, and live music. Open at 11 a.m. on weekends; 4 p.m. Wednesday – Friday.
Good Karma Artisan Ales and Cafe
12:30 PM — Worship at the house of Seitan while sampling a well-curated craft beer list. If you don't normally take vegan options seriously, enter Good Karma with an open mind. Their food will leave you impressed, if not make you a convert. Try the Jamaican Jerk – a tofu and soy take on the classic, or the Chana Marsala, a savory chickpea dish.
South Winchester BBQ and Craft Beer
12:30 PM — Second lunch option: Amazing BBQ and a rotating craft beer list. That'll do.
Strike Brewing Co.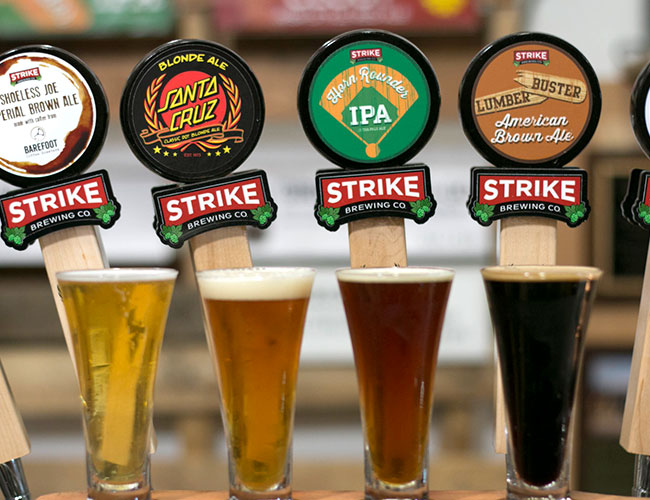 2:00 PM — Now that we've got a good base going, let's hit the next stop on the San Jose beer tour – and the first of a trifecta that you can walk between. Solid go-tos at Strike are the Classic Dot Blond Ale, a sessionable collaboration with legendary skateboarding company Santa Cruz, and the Colossus of Clout Irish Red.
Hermitage Brewing Co.
3:30 PM — Next up is Hermitage — the OGs of the San Jose beer scene got its start in 2008 but their brewing roots date back to 1987. Having one of the top 5% production breweries in the country by volume allows them to access an amazing network of ingredients, and they put it to good use. We suggest you start with one of their incredible sours, or sample something from their Single Hop Series.
Santa Clara Valley Brewing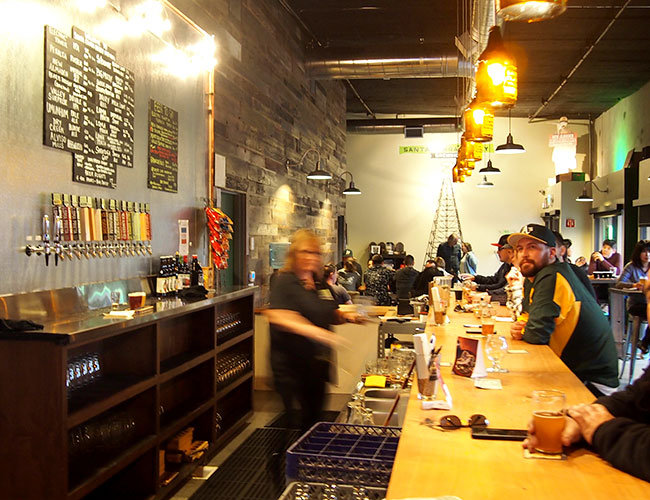 5:00 PM — Last stop on the brewery walk is an intimate taproom with exceptional beer that pays homage to San Jose's landmarks and history. The Barrel Aged Loma Prieta, available aged in either bourbon and rye barrels, is great in either variety, while their seasonal Heart's Delight, featuring local fruit from the area, is also a winner.
Original Gravity Public House
6:00 PM — With 35 rotating taps and large selection of house-made and gourmet sausages, you can't go wrong at Original Gravity. The staff is extremely knowledgeable, friendly, and ready to help you choose the best pairings. Pro tip: if you're feeling brave and want to go off-menu, ask the bartender what exotic meats they're serving.
ISO Beers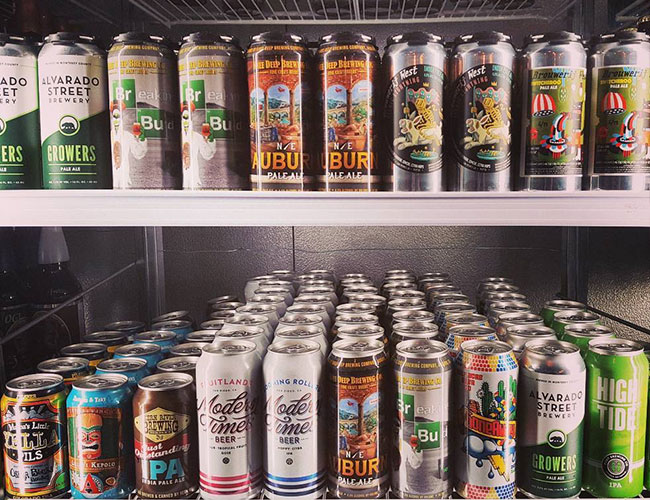 7:00 PM — Standing for "in search of," ISO serves beer you didn't know you've been dying to try. The bar has an awesome dog friendly outdoor beer garden and encourages outside food, so grab a sandwich from Ike's Place nearby, pick from the 40 beers on tap or the extensive bottle and can list, and go hang with the pooches people.
AFKgg Gamer's Lounge
7:30 PM — Whether you've brought your own system to a LAN party or played round-robin Super Smash Brothers for hours on end, chances are that you've tried to relive your childhood gaming days at least a few times in recent years. This gaming center will make you feel like a kid again, even while you knock back a beer — or three.
San Pedro Square Market
8:45 PM — A popular indoor/outdoor market teeming with food options, cornhole, and cool nooks in which to post up, San Pedro Square Market is a good place to end your day. If you still have room for one last beer, Market Beer Co. has over 200 bombers available and often hosts Tap Takeovers from the best breweries in the Bay Area.