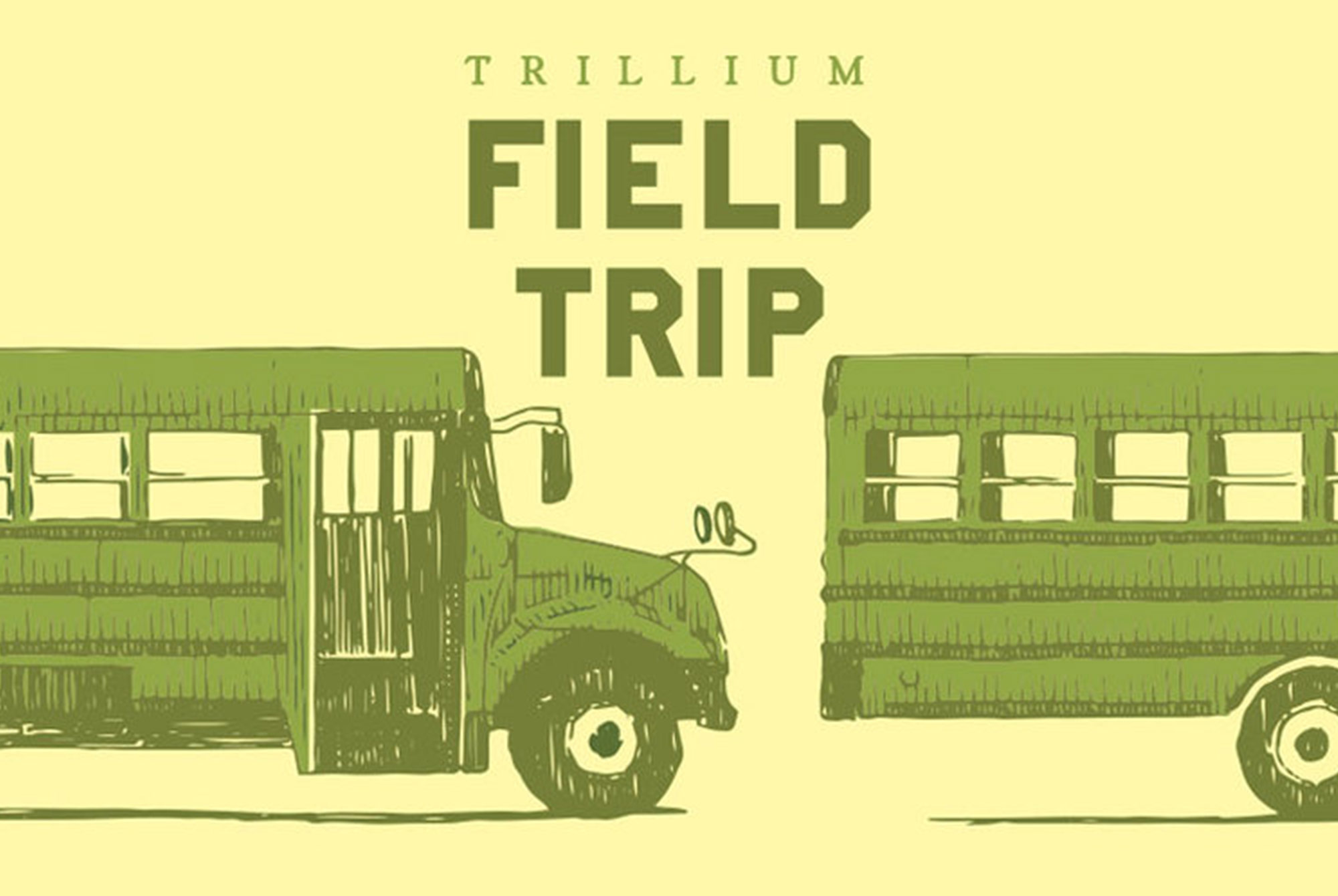 Trillium Brewing Company makes world class beer, and they know how to set an atmosphere. Their Canton facility, once a grab-and-go joint unequipped for enjoying drinks with friends, is now a hot spot crowded by thirsty legions every day of the week. Finding a place to park, much less sit, is a Herculean task, but if you can find a spot, you're free to sip some brews, play trivia, or take a yoga class as their events schedule allows. And for the faithful located in Boston proper, a new two-floor taproom in Fort Point is in process.
Five years in operation, Trillium can do everything but control the weather. So at their first self-run beer festival, the Trillium Field Trip, held Saturday, August 4th at Back Fields in Canton, when the sky opened up during the first session, soaked attendees, and saturated the earth, it came as no surprise that everyone on site remained positive. If Trillium can't hold off rain, they can at least keep their guests in good cheer. Excellent beer and service are craft brewing's fundamentals. Managing suboptimal conditions, that takes real skill. Those present for session two missed the weather, but the aftermath – mucky ground and air gorged on humidity – was no picnic.
Good thing the event itself was. Trillium's name is built on their beer, but they've established themselves as great collaborative partners, working with breweries like Lawson's, Other Half, Evil Twin, Omnipollo, and The Veil. Field Trip served a dual purpose: A soiree for Trillium lovers and a get-together for the company's craft brewing buddies. "It's pretty special. For us, it all centers around J.C. and Esther [Tetreault]," says Henok Fentie, co-founder and brewer of Stockholm's Omnipollo. "It's more of a reunion than anything else. There are very few festivals of the year that we do in that vein."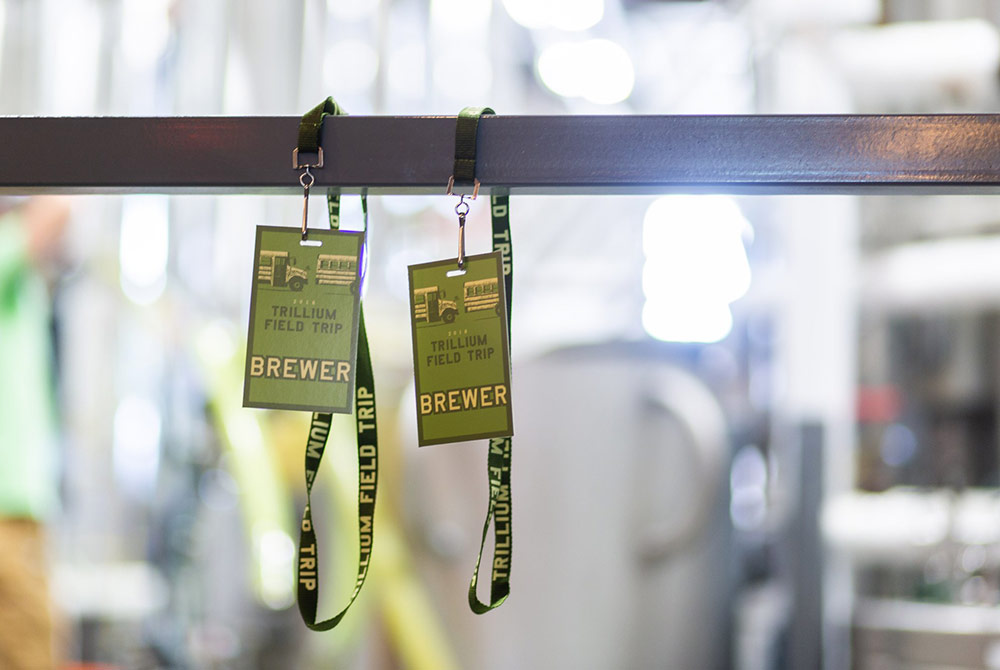 Field Trip's "by the brewers, for the brewers" aesthetic set a unique tone for Field Trip: "It feels more personal somehow, especially when it's a first-time festival when you don't know what you're coming to," says Fentie. "It's much more about relationships that you've had for a while than anything else." Jonathan Tompkins, Trillium's Director of Marketing, agrees: "You have a festival, everybody comes to town, and you get to brew with everybody," Tompkins tells Hop Culture. At the same time, Field Trip recaptures that childhood excitement of piling into a bus, hanging with your friends, and going somewhere fun. "That's where we landed on this," says Tompkins, "We decided to go have a party in a field and get a bunch of really great beer. And it seems like everybody's happy so far."
Beer, after all, is about bringing people together. It's the glue that seals a social gathering, and in many cases facilitates careers, too. "Coming here brings it back to how we grew up in this industry," reflects Fentie. "A friend calls and says, 'Hey, why don't you come here and share a beer with our friends?' One thing leads to another, and all of a sudden there are 1,500 people per session drinking your beer. That's amazing."
When you make outstanding beer, of course, long lines are inevitable. Variety is key; no longer can breweries skate by on IPAs alone. "I want to see restaurants, retail in general, almost being forced to offer a variety, and doing interesting things in every category. I'm anticipating and hoping for selection being offered, more as a customer than as a brewer," says Fentie. To that end, Omnipollo brought Noa, their Imperial Stout, as well as Bianca, a Gose brewed with mango puree (and, for the festival, topped with mango slushy in defiance of the blazing August day). The Veil, meanwhile, brought sours like Dub Razz Tastee and Mai Tai Tastee, and saisons like Raspberry All That You Are, which does exactly what a fruit-forward take on a cornerstone style should do: Highlight the fruit without deleting the style's particulars. You're unmistakably drinking raspberries, but the bucolic funk on the nose reminds you where the beer comes from.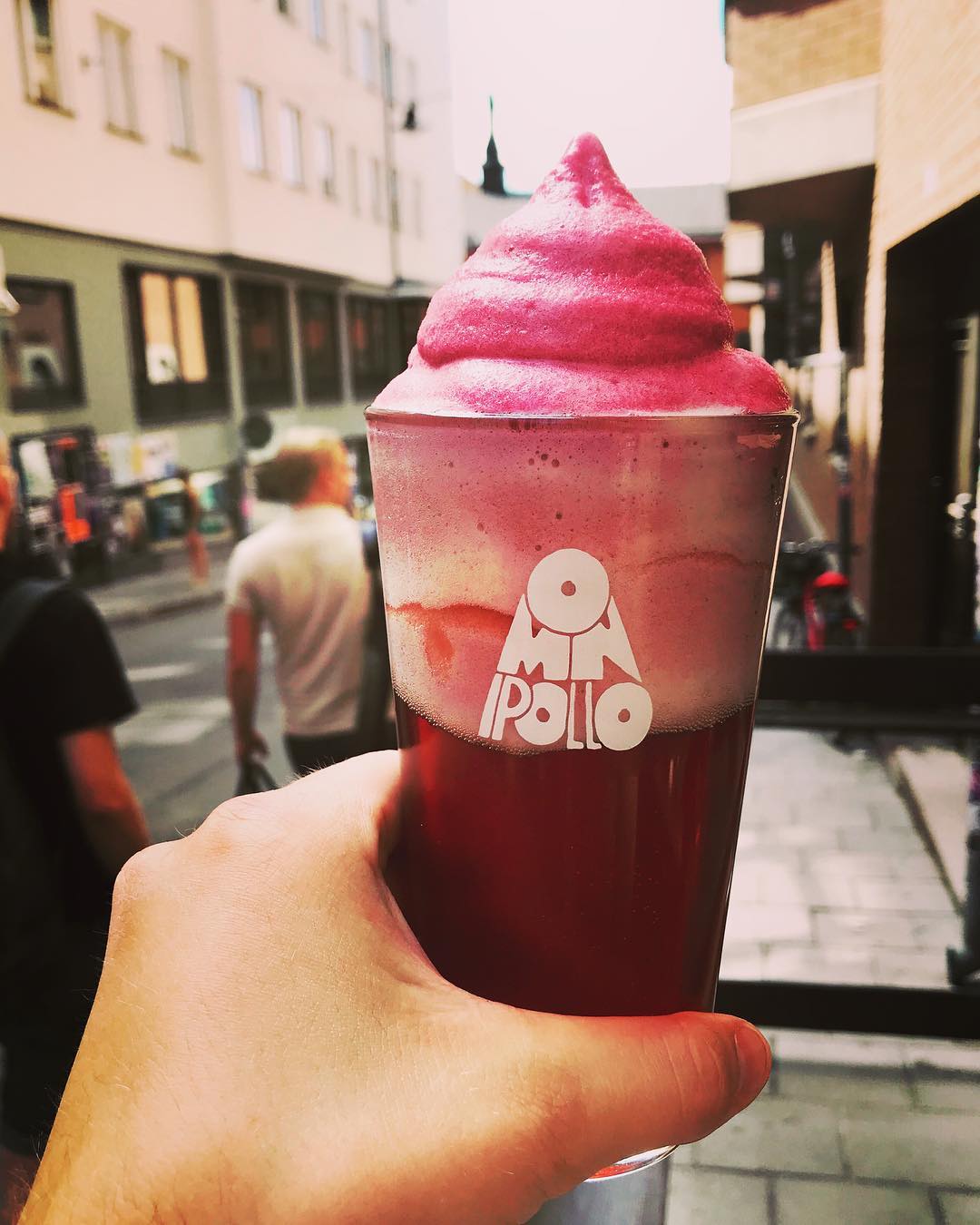 Similarly, Lawson's Fayston Maple Imperial Stout with Tart Cherry, a mouthful of a beer name if ever there was one, emphasizes Stout character first and treats the maple syrup and cherries as notes in a chord rather than centerpieces. And of course there was Trillium's slew of slushified beers a'la Omnipollo's Bianca, plus Stouts from Peanut Butter PM Dawn to Tiramisu (another collaborative effort, made with J. Wakefield Brewing), plus a brand new program, Fresh Press, in which fresh cold-pressed juice is poured straight into their wild ales and IPAs. A simple gesture, but the effect is immediately noticeable on staples like DDH Melcher Street, the crisp, lively qualities of guava and passion fruit juice cutting through the hop bill without undermining it. Equilibrium matters.
So does restraint. Unlike festivals where price of admission buys a fistful of tickets for smaller pours, entry to Field Trip afforded one beer ticket, with additional tickets for purchase during the fest. That's by design. "We wanted to make something that wasn't in the vein of a traditional beer fest, where you run in and wait in line for a one-ounce sample, and you're over it quickly. You're sampling a lot of different things and being rushed," Tompkins explains. "We wanted something relaxing, where you can come in, have a beer, and not worry about it potentially running out."
That might be reason for diehard festival goers to grumble, but there's something to be said for lower-key shindigs where no one's over the line and everyone's in high spirits. The casual air encouraged folks to share stories of their love affair with craft beer with one another, and, as the night wound down, hand out excess drink tickets to those in need. This is the goal every festival should aspire to, and Field Trip hit that goal effortlessly, creating a vibe true to the soul of beer and brewing: Gathering strangers under one tent (several, in this case) and turning them into new friends.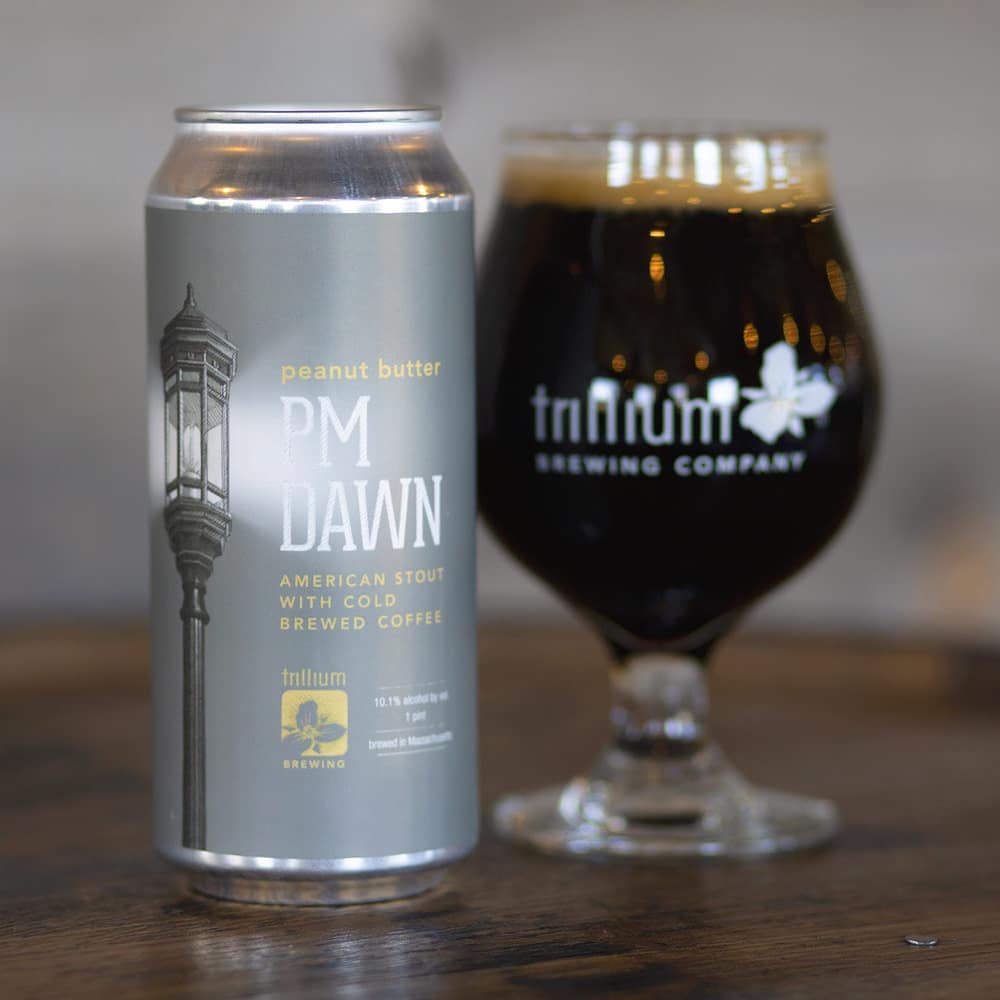 If there's any critique worth making here, it's structural. Having brewers touring the festival grounds striking up conversations with patrons sounds terrific, but more often than not it meant that the people pouring beer were volunteers rather than brewery employees. (The servers at J. Wakefield's tent couldn't remember John's name.) Anyone can fill a glass, but the volunteers couldn't reliably describe the beer for patrons. The major advantage of a brewers' festival should be education. Certain breweries had knowledgeable people on hand at all times – Trillium and Omnipollo especially, and John Wakefield stuck around his tent most of the day – but there were no guarantees. Grant that the scene was clamoring with life and conviviality, and that chaining brewers to their booths isn't appealing, either. All the same, having representatives from the breweries on hand would have been a boon.
And yet, Field Trip's cardinal outing remains a success. Neither rain nor shine could dampen the proceedings, figuratively speaking. Trillium is a force in hospitality. Now, they're taking on the daunting task of festival logistics and making it look easy. If that doesn't define "accomplishment," nothing does. Maybe given time, they'll find a way to control the weather after all.
Liked this article? Sign up for our newsletter to get the best craft beer writing on the web delivered straight to your inbox.