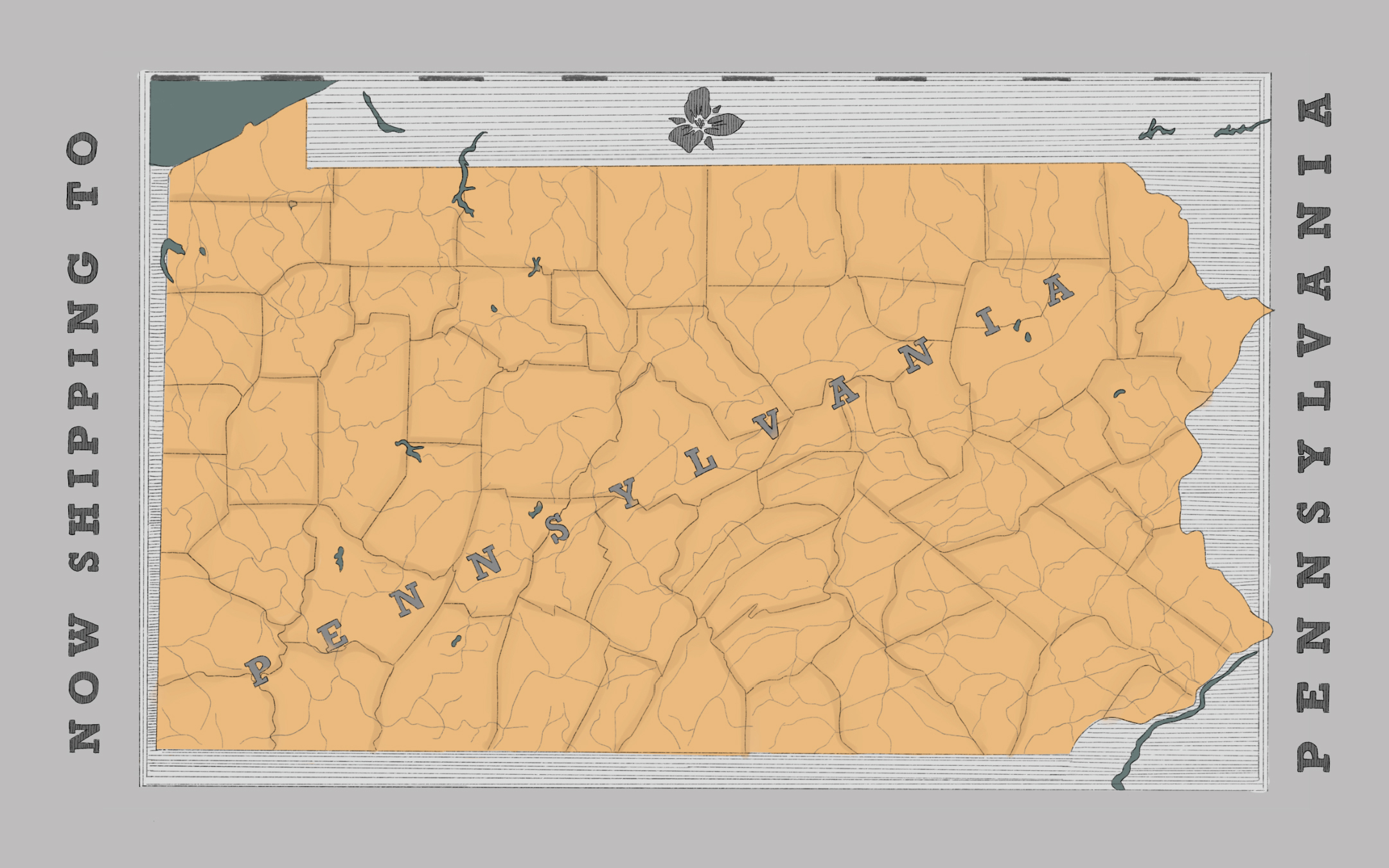 Rejoice Pennsylvanians! Trillium Brewing Co., the Massachusetts-based brewery renowned for its heavily fruited sours and juicy hazy IPAs, announced on Thursday, January 21st that it would be shipping its beer through UPS to Pennsylvania addresses. The service will go live to PA residents starting Saturday, January 23 at 9 AM. Orders will ship via UPS Ground Monday through Thursday of each week, with the aim to have boxes arrive within 2 business days throughout Pennsylvania.
The Pennsylvania announcement is an extension of Trillium's "@ Home" UPS Direct services. Before today, Trillium offered direct shipping through UPS to residents in Massachusetts, Vermont, and New Hampshire. Pennsylvania is the first non-New England state that Trillium has added to its UPS Direct shipping services.
Why Is This a Big Deal?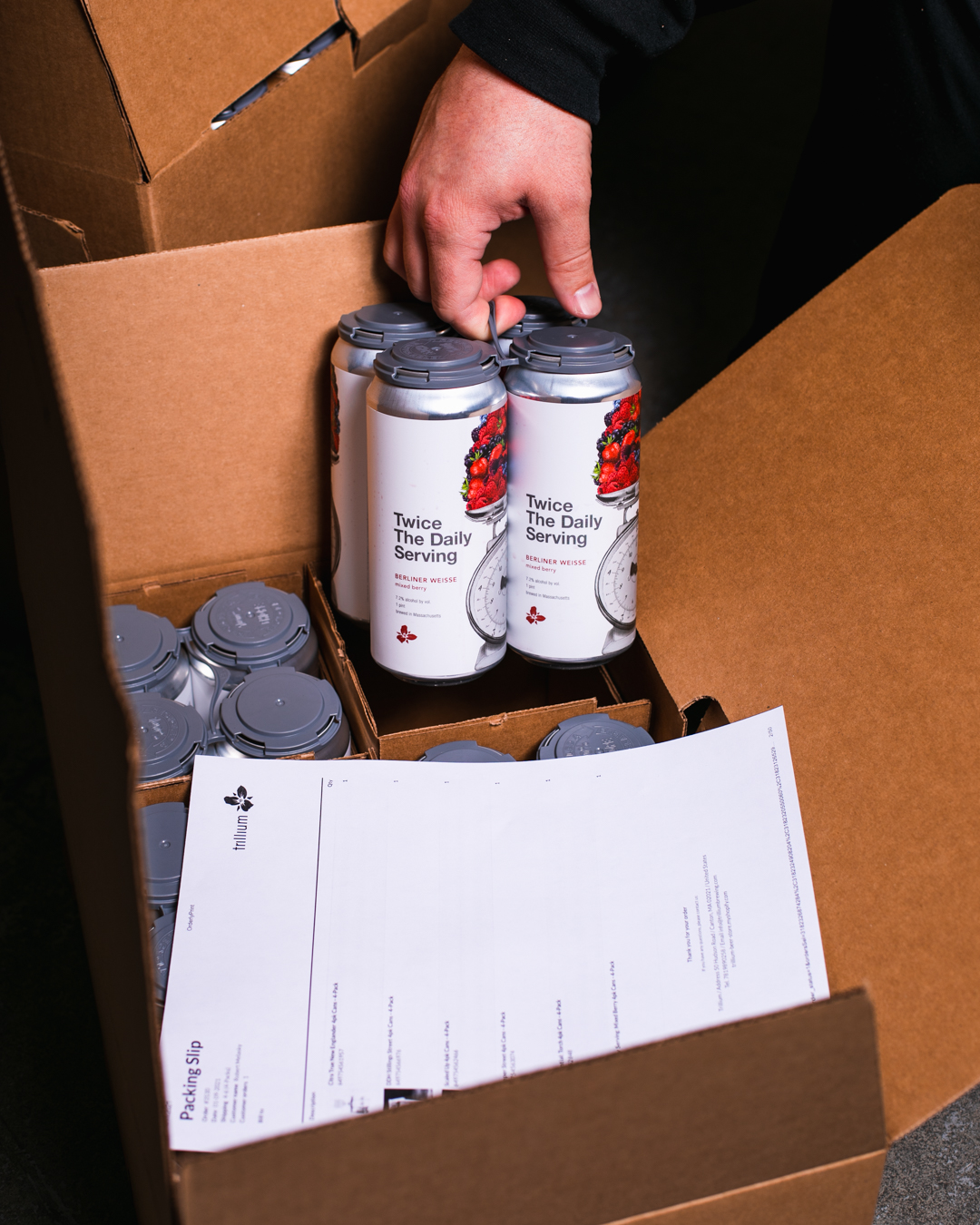 If you don't live in Pennsylvania, it might not be. But, it does demonstrate that one of New England's most prized breweries is seeking to expand its reach on the East Coast.
"The decision to expand our direct shipping to Pennsylvania was a combination of legal, logistics, and consumer demand," Mike Dyer, Trillium's director of marketing, tells Hop Culture. "Not every state allows out-of-state direct shipment, in fact only about a dozen do. We prioritized states that we can service without lengthy shipping delays to protect product quality, and those with the most expressed fan interest. We've always had great customer experiences in PA, for example, your Juicy Brews fest in Pittsburgh last February was amazing, so this decision was easy. We're excited to be in PA."
Due to the lingering effects of COVID-19, many breweries have sought alternatives to in-person to-go orders. While state shipping laws have inhibited some breweries from sending their beer directly to drinkers, many have found ways to offer local or statewide beer shipments. This announcement is just a further example that Trillium, like many, are seeking ways to extend their customer reach.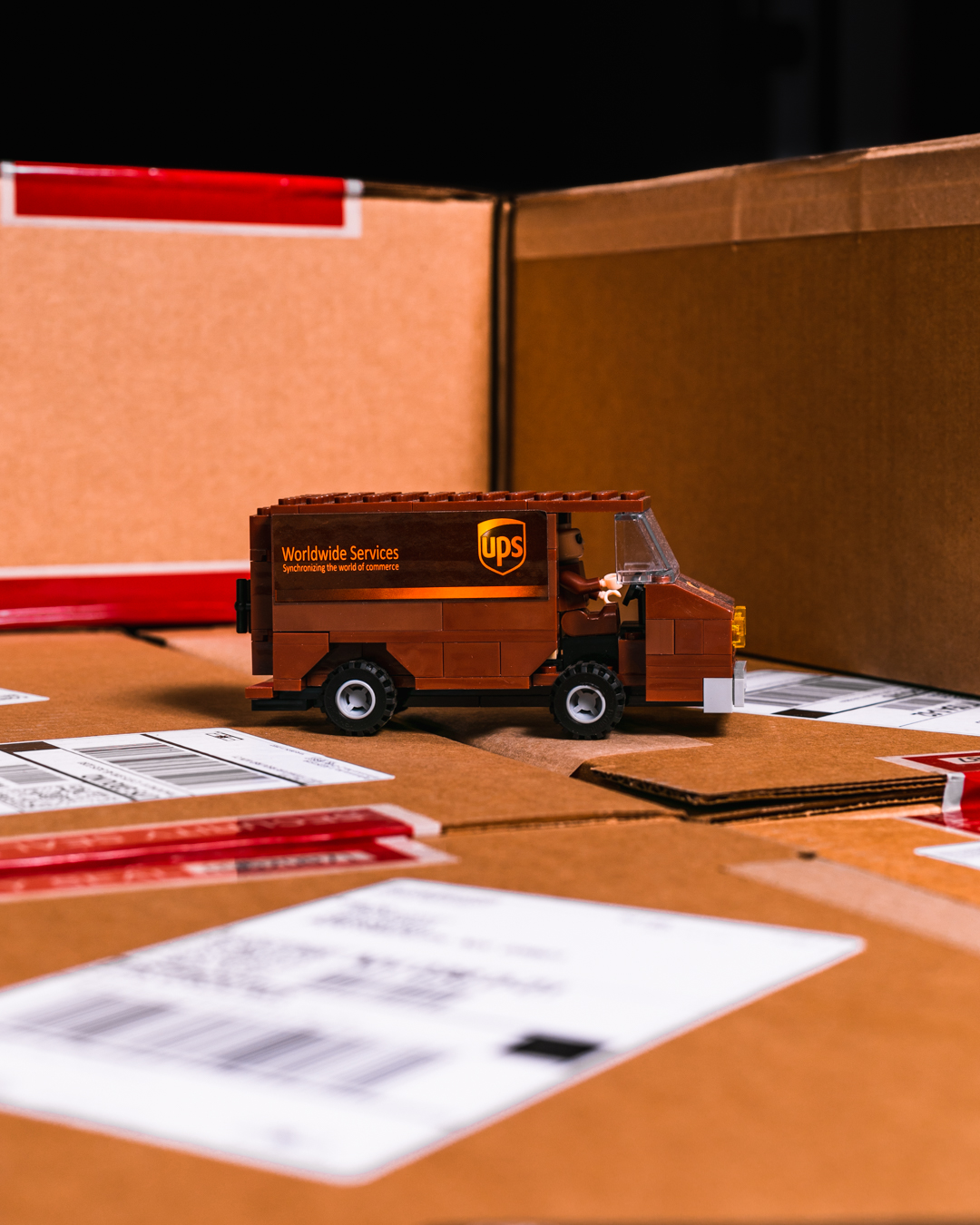 Moreover, this isn't just any old brewery. Trillium has long been considered one of the hazy IPA darlings of the East Coast. They've produced highly coveted beers that folks have lined up for hours waiting to purchase. But, that limited offering model might not be feasible in the age of COVID-19.
In fact, Trillium explained that all out-of-state customers have the same access to Trillium's offerings as locals. "Customers will find the same selection to what is available for pick-up at our breweries, including in-demand new releases," Dyer states in a press release. "We want our out-of-state customers to feel the same sense of hospitality as if they were arriving on site, and hope the 'Trillium @home' interaction leads to an on-site visit when it's safe and convenient to do so."
The Bottom Line
This specific announcement might not make waves beyond the Pennsylvania borders. However, the implication is worth noting. As breweries like Trillium continue to invest in broader distribution networks–and direct shipping is a form of distribution–it means that the average drinker can begin to have more access to exciting and coveted beers.
And, while this is a specific response to the strains of the global pandemic, many breweries might opt to maintain these direct beer shipments. The result could be broader access to extremely hyped beers. And, brewers have the chance to further their customer reach. That's a win-win.
"Over the last year, we've learned that our "@home" experience is meaningful to both new and loyal customers alike," Dyer tells us. "While it's difficult to predict how consumer habits or local laws may change in the months ahead, as long as we are able to provide our customers the same level of service and hospitality that we deliver on-site, direct shipping will continue to be an option."
Liked this article? Sign up for our newsletter to get the best craft beer writing on the web delivered straight to your inbox.