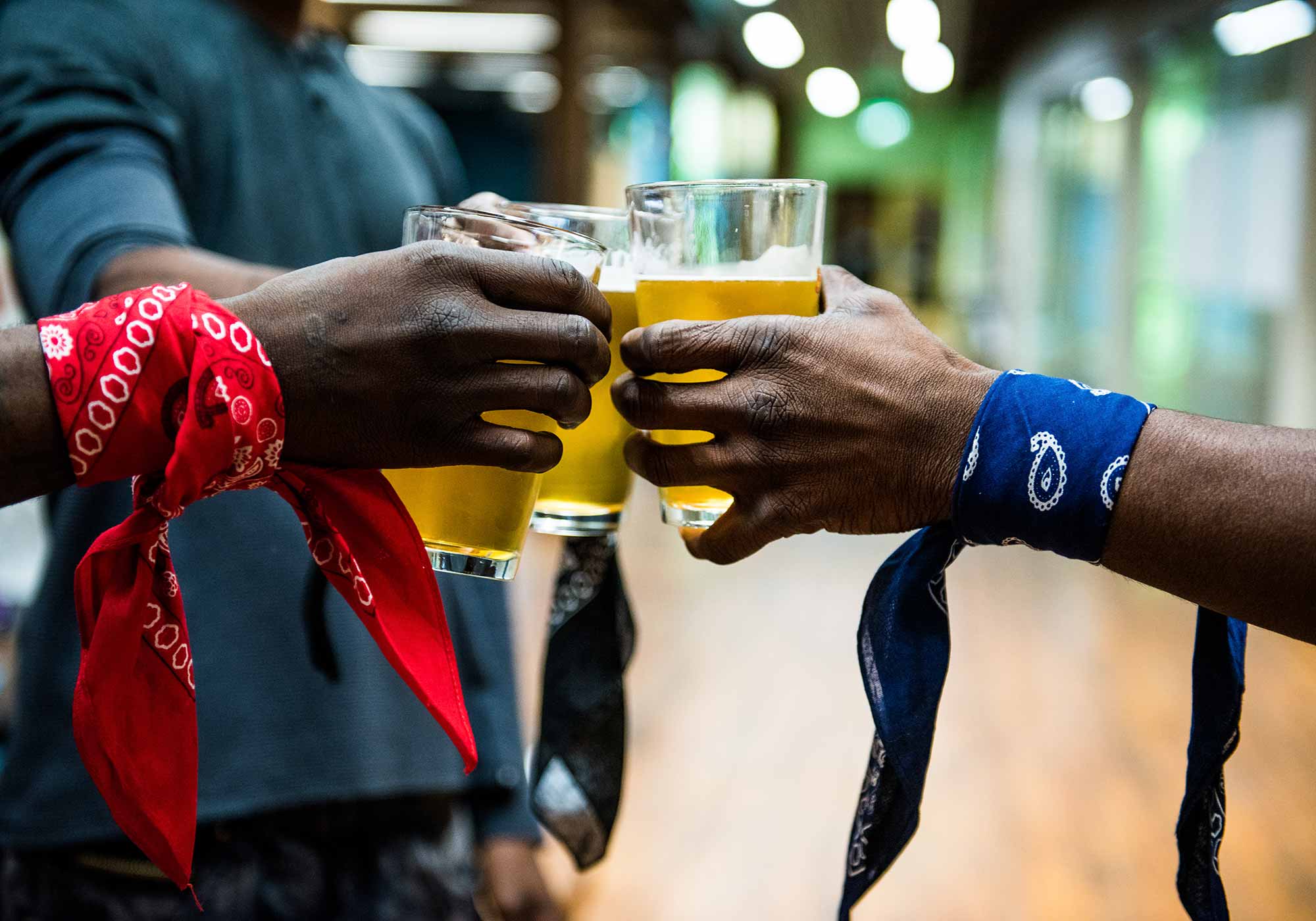 Photography courtesy of TRU Colors Brewery
We've said it before but we'll say it again: Beer has the power to change people. And we're not talking about levels of inebriation. We mean that beer can be a platform to address serious issues including fighting racial inequality, equity and inclusion, and ALS. And at TRU Colors Brewery in Wilmington, North Carolina, beer is used to decrease gun violence and bring people closer together.
Since the early 2000s, street violence has been a problem in many cities across America, with serious — and sometimes deadly — repercussions. According to the National Youth Gang Survey by Arlen Egley, Jr. and James C. Howell, one of the bigger studies conducted on gang violence in the 21st century, there were an estimated 29,900 gangs and 782,500 gang members throughout the United States in 2011. The researchers also found that there were 1,824 gang-related homicides.
This violence has touched lives from bigger cities like Los Angeles and New York to smaller towns like Wilmington, North Carolina, the headquarters of the popular social beer app Untappd.
Almost always, gang violence is blamed on systemic issues of racial and socioeconomic equality. And very few policy experts or politicians have provided solutions.
So it's surprising that one of Untappd's former owners discovered one. Through beer.
How Did TRU Colors Start?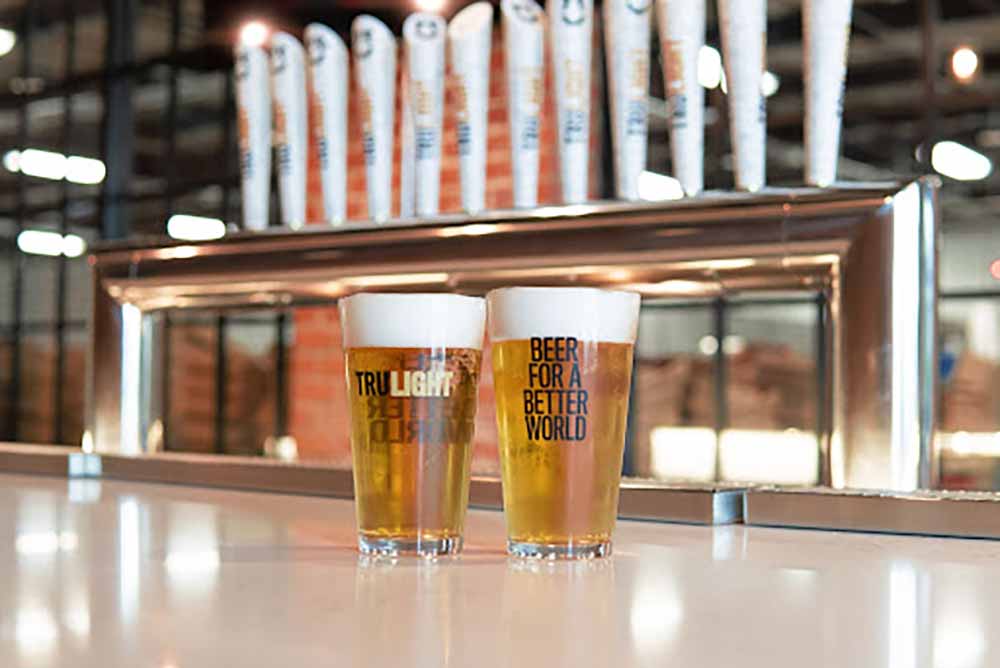 Launched as a for-profit brewery with a closely-knit social mission to unite gang rivals and decrease violence in Wilmington, North Carolina, "TRU Colors started way before it started," says Khalilah Olokunola, Chief People Officer for TRU Colors.
The genesis of the brewery started with the death of Shane Simpson. In 2015, the 16-year-old was gunned down on Castle Street in Wilmington, not too far away from the Untappd office building. As a partner in Untappd, George Taylor was "shocked to learn that people drove cars and shot guns out of cars," says Olokunola. "He had no idea that Wilmington had gang violence."
Sparked by that initial shock, Taylor reached out to his friend and New Hanover District Attorney Ben David to learn more, setting off a chain of conversations. David introduced Taylor to the local gang task force, who connected him directly with some of the top gangsters in the city.
"At the time, imagine getting a call from a detective saying someone wants to meet you because they're interested in learning more about gangs," says Olokunola. "[When you get a call from a detective] that usually means you need to run out of town."
Instead, some gang members choose to take Taylor's call.
Through these discussions, Taylor learned that gangs weren't necessarily tied to drugs, as he initially suspected. Instead, the people responsible for bringing drugs into the community looked more like him: a white male. He thought that if he could provide an opportunity for gang members, he could decrease the violence in his community.
On a monthly and weekly basis, Taylor started meeting with active leaders in rival gangs such as the Bloods, Crips, and GDs in the Untappd building.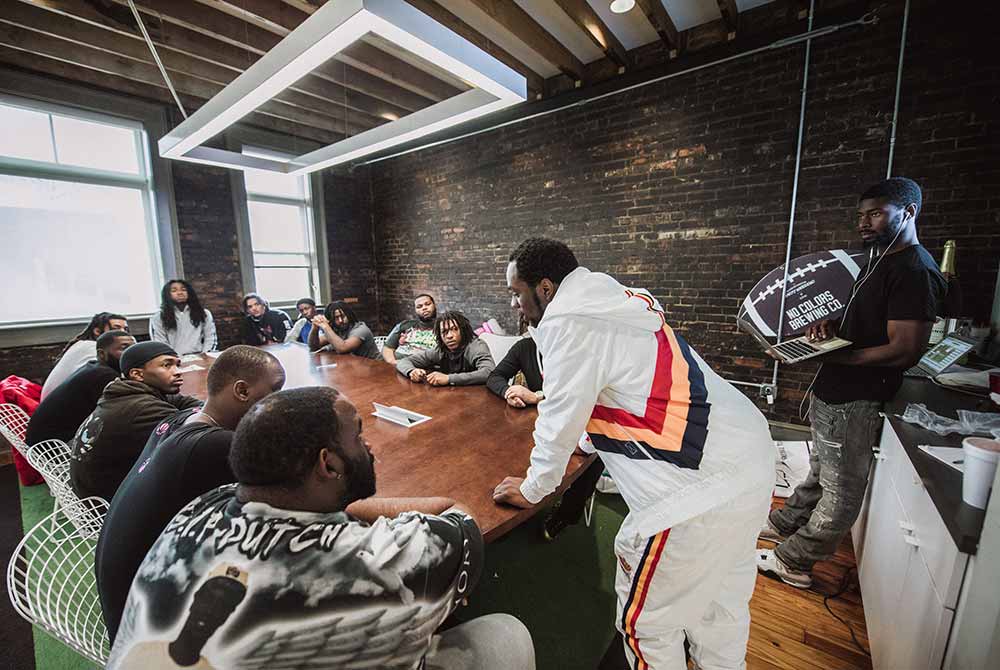 "Groups of gangs pulled up to Untappd, a building filled with college-educated white Millennials, to talk about what they could possibly do [to decrease gun violence]," says Olokunola.
Slowly, but surely Taylor formed a plan. First, he hired three active gang leaders — Bhig Sos, Fatty, and Blanco — to join the Untappd sales team.
"He thought there would be a huge cultural divide, but after twenty-four hours, they became some of the most popular people in the building," says Olokunola, who mentioned that Blanco actually set the record for the most sales demos booked in a day.
Based on its initial success, Taylor expanded the program.
Officially launching in July of 2017, TRU Colors started as a program called DisruptU that focused on teaching active gang members life skills, social skills, and a little bit about beer.
The first cohort included 11 members of the gang community in Wilmington: Stephen B., Xavier H., Johnnathun S., William, Cory W., Jovan G., Dacious S., Press B., Erik M., Bruce H., and Victor D. All of them came from varying gangs.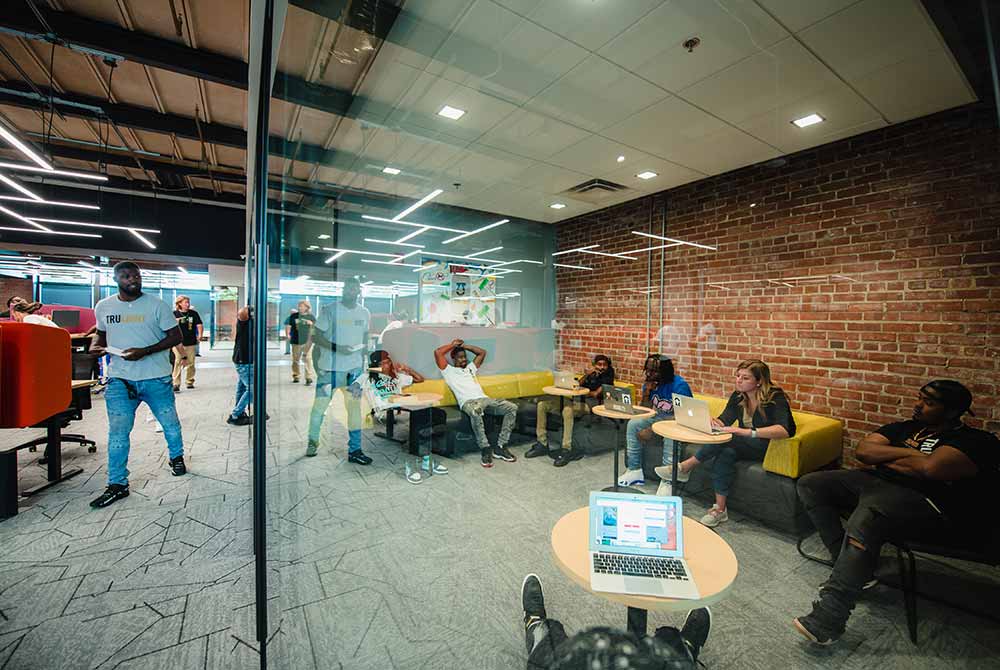 "Members who normally wouldn't be able to sit across from each other or drive next to each other in the street were sitting in a room next to each other," says Olokunola. "At first people were yelling and screaming because they thought the loudest person was the one heard, but that changed over time. We taught them business and social skills… [but also] a belief in this opportunity, a belief that better is possible, and a belief that things could change."
How Beer Has Decreased Gun Violence in Wilmington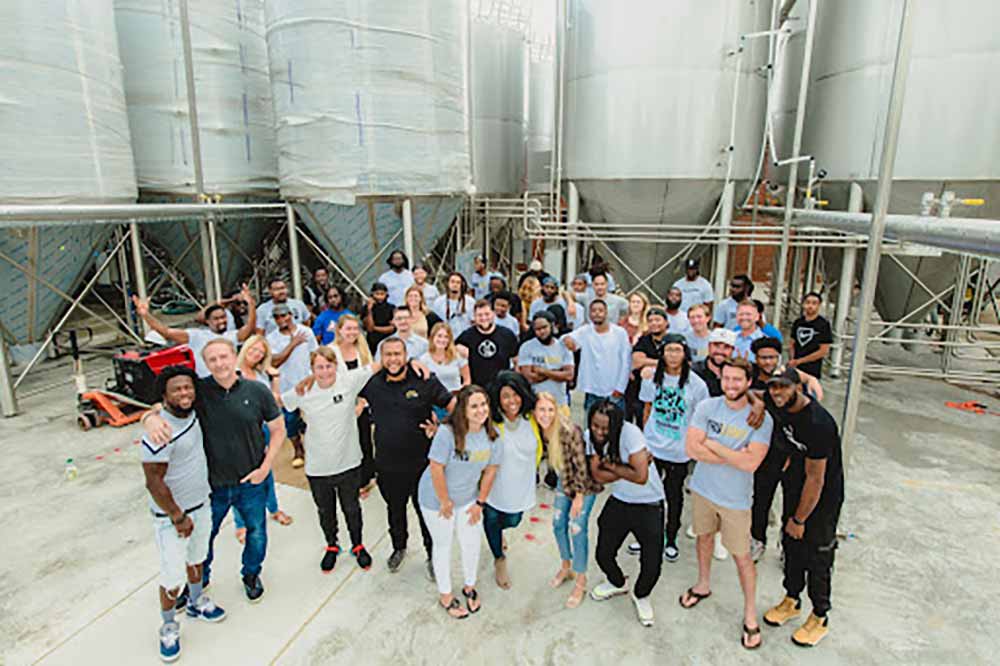 The TRU Colors' name is an acronym standing for Truth, Responsibility, and Unity; Three core tenets of the TRU Colors value system.
Truth to say that their word is their bond and that they seek to understand the truth in others.
Responsibility to take actions for what they've done, what they didn't do along with their actions moving forward.
And unity to signify that working together is the best way to succeed across color divides, demographics, and socioeconomic status.
In order to enter TRU Colors' DisruptU program there are a few ground rules: Show up on time, inject positivity, and commit to stopping street violence.
Throughout the initial two month program, "It blew my mind and George's mind, [because] there was no street violence at the time. Where normally someone was getting shot every other day," says Olokunola.
While it might be hard to definitively say how much TRU Colors has impacted the community in the last four years, the Wilmington Housing Authority (WHA) recently released a press release announcing a reduction in crime across the city.
The WHA reports that in the last five years, murder, rape, robbery, aggravated assault, burglary, larceny, MV theft, and arson have been reduced 51.2 percent.
"Wilmington Housing Authority has worked closely with the Wilmington Police Department and New Hanover County Sheriff's Department in recent months and asked its residents to join the partnership and take action against all criminal activity in their community," reads the release. "Recent crime comparison data, provided by the Wilmington Police Department, announces the success of the efforts and believes strongly that this partnership would not have had such an impact if it weren't for the residents working to make their communities safer."
How TRU Colors Became a Brewery And So Much More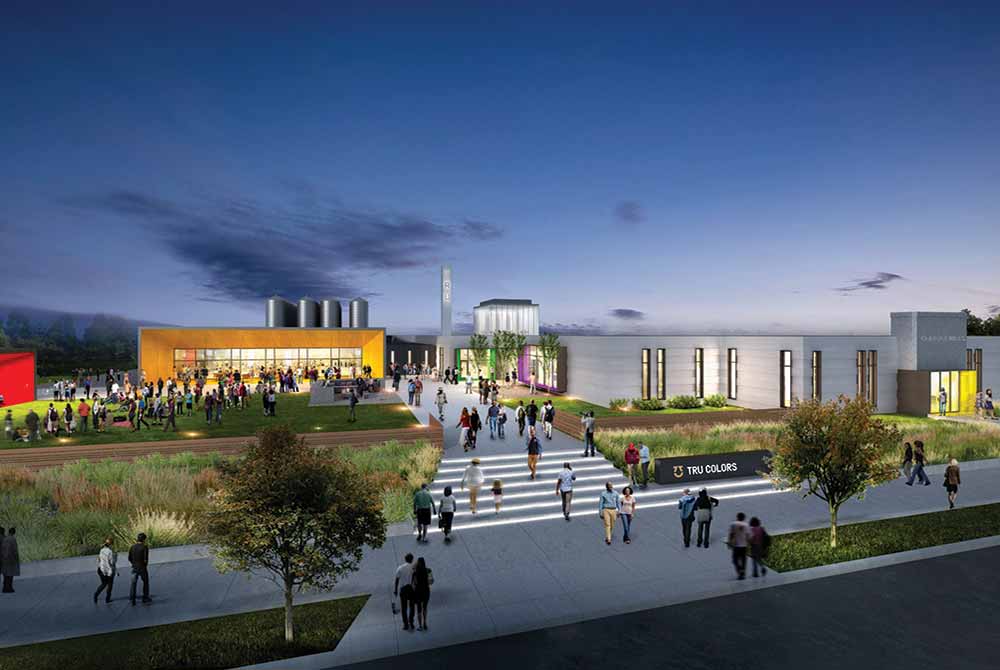 After launching with its initial cohort, the TRU Colors team continued to grow and set its sights even higher, searching for its own space to begin brewing beer.
From the Untappd building on the southside of Wilmington, the team eventually settled in an office park on 23rd Street. However, even as they moved to the office, they kept their eyes on an old textile factory in the Century Mills building in town.
In October 2019, the building became available; TRU Colors purchased it and began building. Today, TRU Colors has settled into a new 54,000 square foot space, including a 33,000 square foot brewhouse outfitted with sixteen fermentation tanks, three bright tanks, and a whopping sixty-five barrel brewhouse that will eventually churn out 1.4 million cases of beer each year. Additionally, the facility includes classrooms to accommodate twelve new DisruptU students onsite, as well as a 1,000-square-foot gym with a yoga studio and recording studio.
TRU Light Lager Is Brewed By Rivals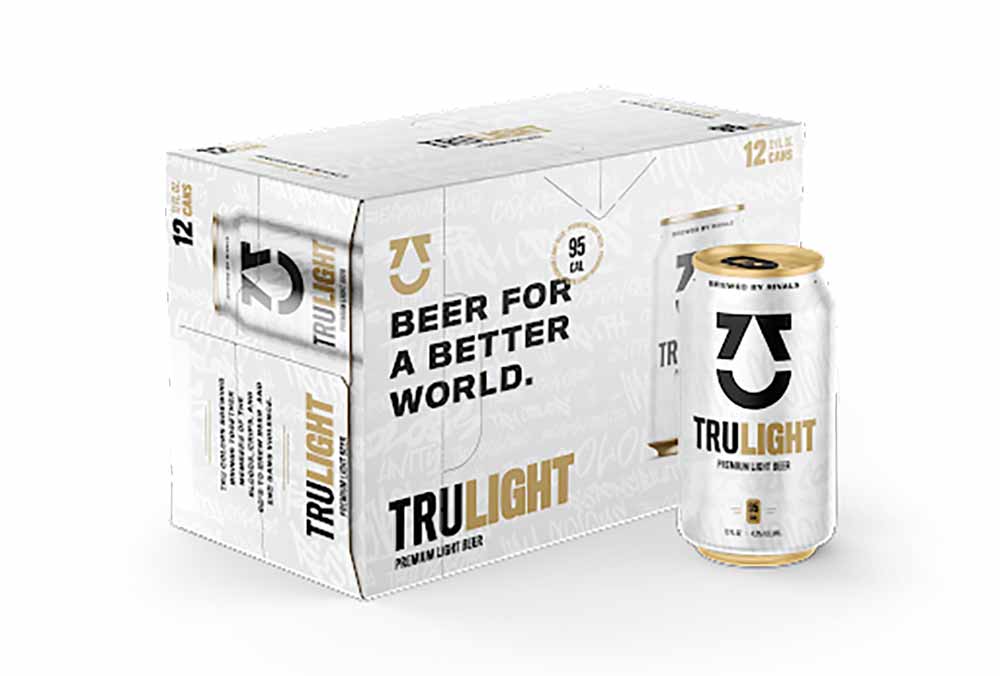 Although TRU Colors has been operating DisruptU for a few years, the brewery itself will be officially releasing its first beer this week.
A premium light lager clocking in at 95 calories, 2.6g carbs, and 4.2% ABV, TRU Light is a hybrid between macro light lagers and craft light lagers. It utilizes C60, Munich, and Two Row Pale malt for a beer that is, "very light gold in color, brilliantly clear… with maltiness on the nose and flavors of cracker and biscuit," says Ada Young, Head Brewer at TRU Colors. "[TRU Light] is crisp, clear, and crushable."
Featuring a lager as its initial beer was a conscious choice.
"Lager is the most widely consumed style of beer out there," says Young. "We wanted to get in front of as many different people as possible to help drive the mission home and change perception."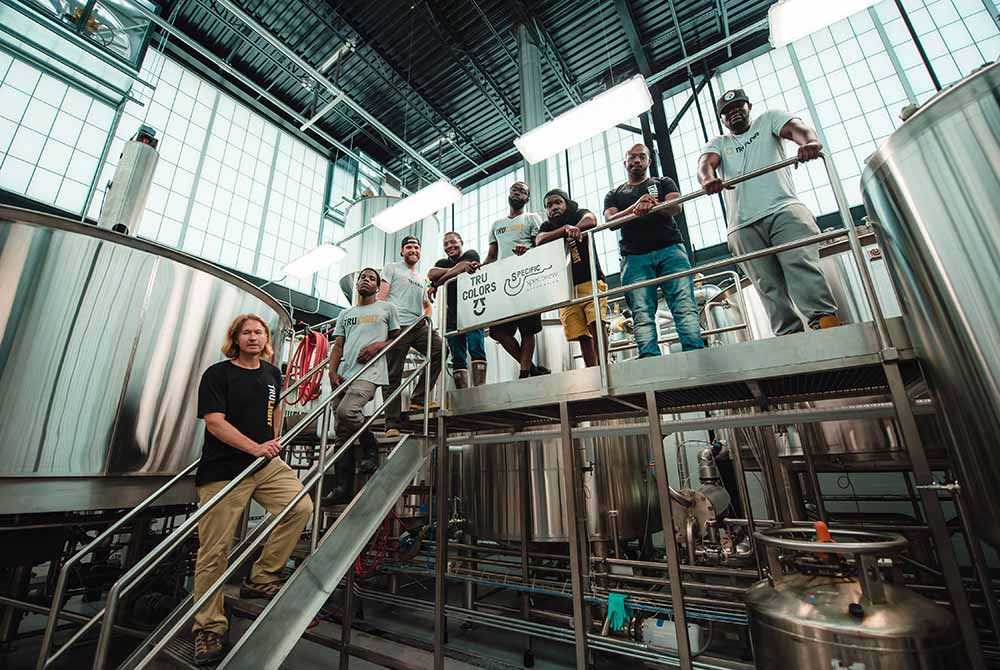 As a whole, over eighty-five percent of the almost eighty employees at TRU Colors come from gangs. There are Bloods, Crips, GD, and BD members leading the digital marketing team; they're also in the finance department, writing checks and paying invoices. On the brewing team, eight out of the ten members are currently active in gangs.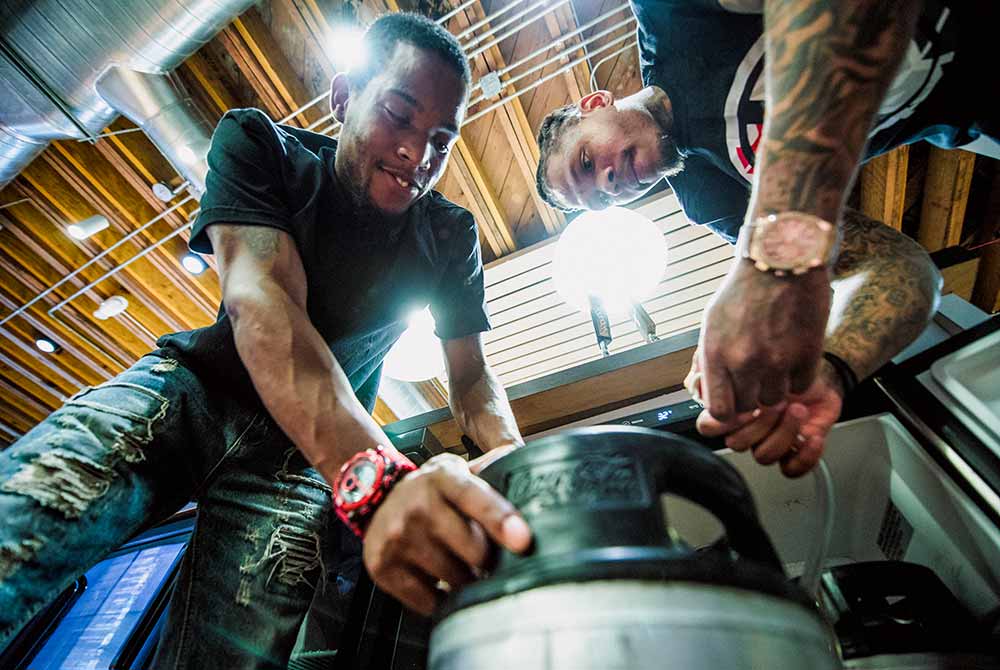 "From an operational standpoint, we have guys from rival gangs working hand in hand to get beer from the brewhouse into cans. They're communicating daily to achieve this goal and get beer out to as many people as possible," says Young. "If rival gang members are able to create and put this product in front of you we should be able to get everyone together to discuss differences and have conversations."
From a consumer perspective, that means, "When you pick up a cold TRU Light you're not just drinking beer but becoming part of [the conversation and of] the chance of helping us decrease street violence and drive unity," says Olokunola.
People-focused, Purpose-driven, and Profit-aligned
To accomplish so much, TRU Colors focuses on what Olokunola calls a triple ROI: the company is people-focused, purpose-driven, and profit-aligned.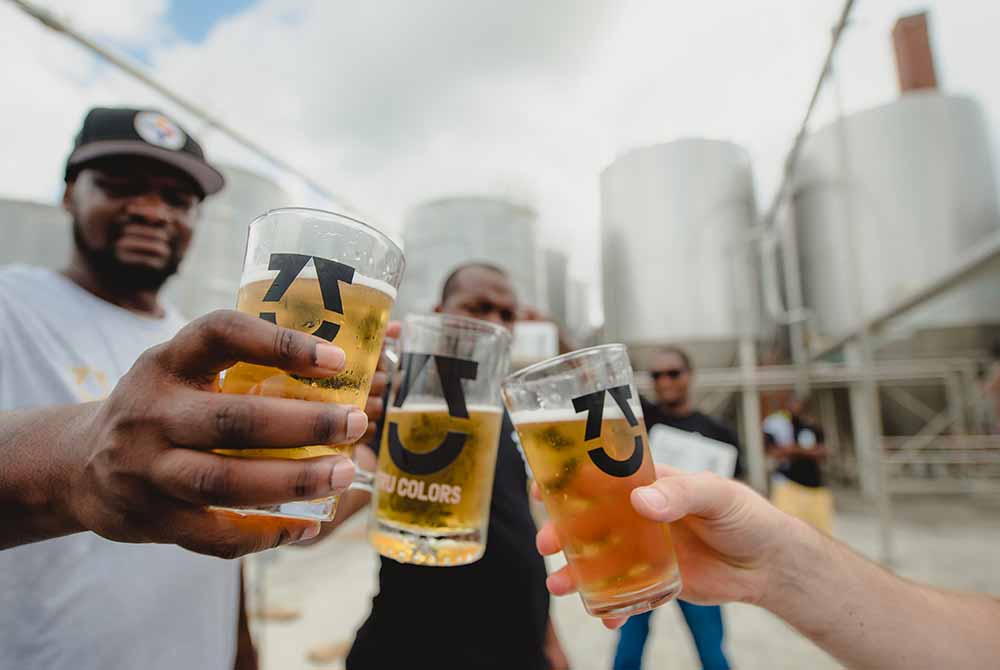 To TRU Colors, success means seeing its team members personally and professionally develop throughout the programs and systems they've developed, as well as a decrease in gang violence in their communities. And, of course, beer sales.
TRU Colors Partners with Molson Coors
In April 2021, TRU Colors announced a strategic partnership with Molson Coors Beverage Company to help handle distribution strategy, supplier relationships, marketing and advertising consultation, product formulation, and brand growth.
For Molson Coors, the move reflects the company's goals to commit to increasing the representation of people of color in its US operations and donating to local and national organizations dedicated to equality, justice, and inclusion in respective communities.
"When you have a large company like Molson Coors say, 'Yes, we want to partner with TRU Colors to end gang violence and make a social impact,' it says a lot to the community and our team who said yes early on," says Olokunola.
Beyond the immediate advantages of partnering with one of the world's biggest breweries, Olokunola and Young hope the relationship will drive growth for TRU Colors not only locally, but nationally.
What Does the Future Look Like for TRU Colors?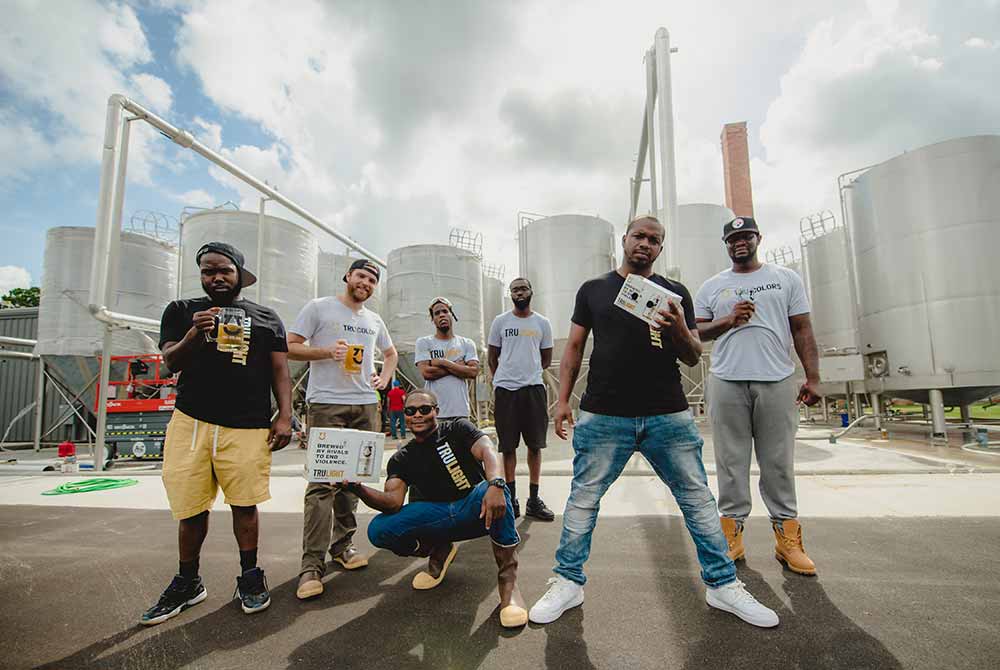 Young says all his focus right now is on the present, hitting the TRU Light launch and making sure the brewery does everything within their power to spread the word about the beer in the local market.
For the moment, if you're looking to enjoy a TRU Light Lager, you'll need to be in the North Carolina or Virginia markets. But Olokunola expects TRU Colors distribution footprint to increase in the future.
Beyond the beer, TRU Colors hopes that its business model will serve as a model for creating change across the globe, with other companies looking to the brand as an example of how beer or another product can bring together members from rival gangs to cultivate community.
"The catalyst for change for us is conversations," says Olokonula. "Everything is sparked with conversation — that initial conversation George had with Ben David, with the gang task force unit, with the original gang members. Conversations challenge what you believe. Beliefs are the foundations for skills, skills lead to opportunity, opportunity leads to growth, growth leads to prosperity, and prosperity leads to peace."
And what better way to spark that change than with a TRU Light Lager?
If you're looking to learn more about the story of TRU Colors, its mission, and where you can find TRU Light Lager visit: trucolors.co