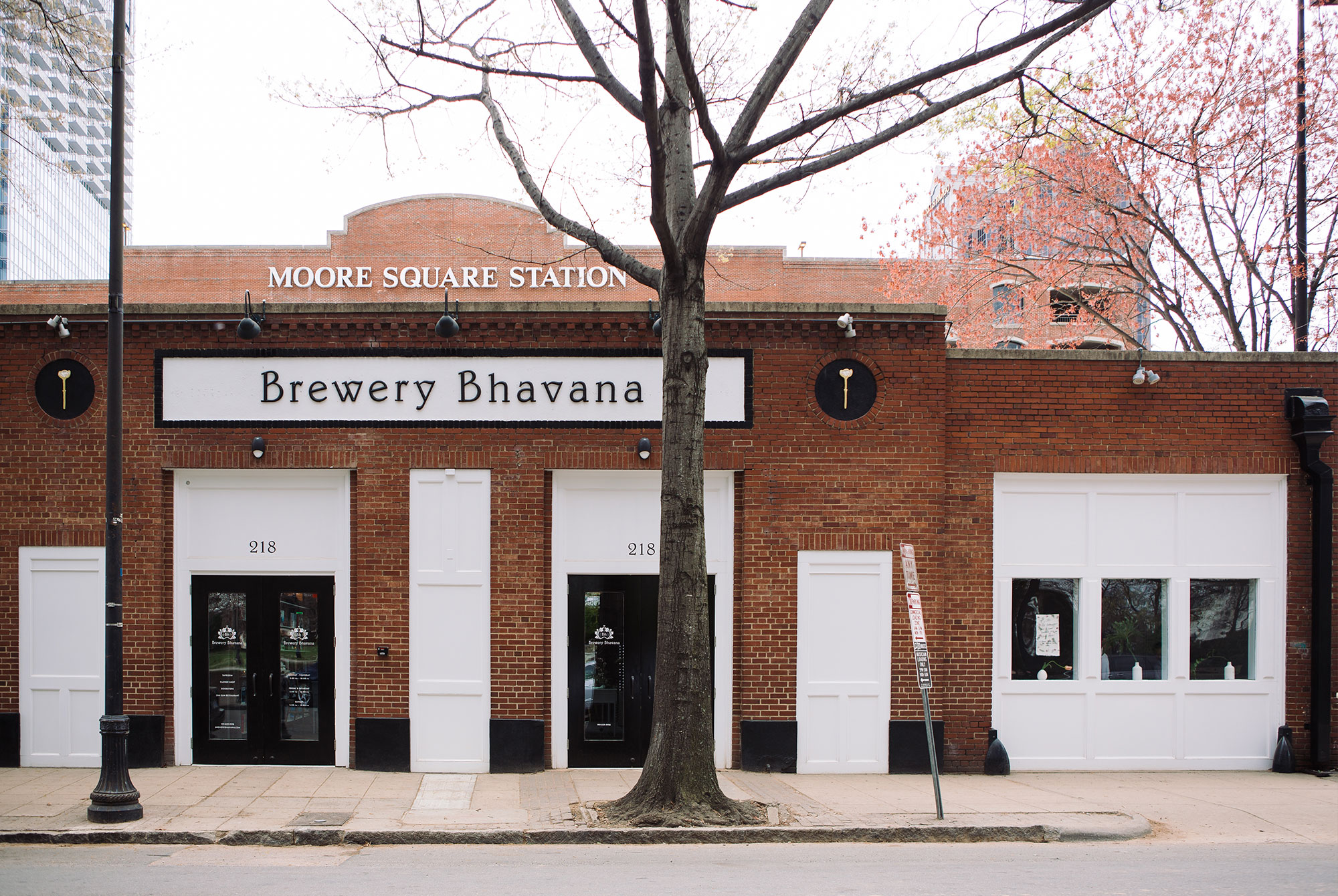 Editor's Note:
This is an ongoing story and Hop Culture is pursuing further investigation. If you have any additional information and would like to get in contact, please reach out to media@hopculture.com
Vansana Nolintha, the co-founder of Raleigh, North Carolina's Brewery Bhavana and its sister restaurant Bida Manda, has resigned from his positions at both restaurants.
Gruesome allegations of sexual assault, harassment, and racism spread quickly over social media following a post from a former employee of Bida Manda which outlined a recent racist incident at the restaurant. The post's author stated that "one of [Bida Manda's] Black employees was called a slave in front of his coworkers by one of the members of the managerial team." According to the author, the incident was not immediately dealt with and ultimately the member of the managerial team was "allowed to resign in dignity."
In response, Nolintha posted a message on his Instagram page in apology for not handling the situation better. It was on that post that the former manager of the Brewery Bhavana bookstore posed a question to Nolintha, "When are you going to address the sexual abuse that also happens in your establishments?"
Nolintha has since deleted the comments and removed the option to comment on his posts.
A Culture Of Sexual Assault And Abuse At Brewery Bhavana And Bida Manda
To the general community, the accusations may have come as a surprise. In 2018, Forbes called Brewery Bhavana one of the "10 Coolest Places to Eat in the World," and Bon Appetit named it one of the "10 Best New Restaurants in America."
But conversations with numerous people who worked at both institutions reveal a culture of inappropriate behavior and sexual violence. In a recent post on her Instagram page, former Bhavana employee Sara Dye shares a detailed account of an incident in which a Brewery Bhavana server sexually assaulted her in 2018. She then explains that after bringing up the incident with Nolintha, she was told to "remain silent about this." Without permission, Nolintha then gave the assaulting party Dye's number so he could apologize.
Within the same post, Dye includes other allegations of sexual assault and abusive behavior that occurred while she worked at Bhavana that "she was witness to and/or approached with" by others. The allegations include Nolintha exchanging sexual favors for employment, other examples of reports of sexual assault being ignored, an employee quitting after receiving sexually explicit photos from Nolintha, and more.
The INDY Week reported that, after Dye and others stepped forward on social media, Vansana Nolintha would be stepping down from all leadership positions at Brewery Bhavana and Bida Manda. The INDY Week also addressed the fact that they'd been approached with these allegations "last May" and failed to act on them.
Beverage Director Jordan Hester "Let Go" After Accusations of Sexual Assualt
Additionally, several current and former employees came forward with allegations against Brewery Bhavana's Beverage Director Jordan Hester. Nicole Bivins, a member of Bida Manda's opening bar staff and employee for five years, shared an incident of sexual abuse as well as examples of predatory behavior perpetrated by Hester. Bivins shared that, while working the same shifts as Hester, "he would direct the conversation towards the appearance of an extremely young hostess body, the things he would like to do to them, or any number of other inappropriate things." Bivins then continues to describe Hester sexually assaulting her, as well as subsequent acts of intimidation to "guilt" and "silence" her.
Bivins is not alone in these accusations. Three women — Lauren C. Phillips, Helen Flowers, and Madison Roberts — directly reached out to the Hop Culture editorial team to share that they'd been filmed without their knowledge or consent by Hester during sexual encounters. Earlier this week, a woman came forward who had copies of the videos Hester had taken with four separate women. Flowers, Phillips, and Roberts are three of four women who have confirmed the videos and chosen to come forward. Flowers was an employee at Bida Manda briefly in 2015. Phillips and Roberts were not employees of Bida Manda or Brewery Bhavana but Phillips worked in the hospitality industry and knew Hester personally and professionally.
Phillips shared with Hop Culture, "While what he has done to me and these other women is truly horrible, it sheds light on a bigger issue that has plagued our industry for entirely too long. This is not a unique story and it's not even the first time this has been my story. So many times have men like him found safe harbor in prominent restaurants where they are free to prey on those without any power to retaliate without fear of losing their livelihood. This has to change! We have to find a way to make these restaurants that we call home a safe place for everyone."
Following the public outpour of allegations against Hester, a spokesperson for Brewery Bhavana confirmed with WRAL that Hester had been let go.
Abuse In The Hospitality Industry
While instances of racism, mental abuse, and sexual assault at Brewery Bhavana and Bida Manda are appalling, they unfortunately aren't unique. The restaurant and hospitality industries have deep histories of racism, sexism, and abuse. Even the craft beer industry isn't exempt. 7th Sun Brewery's co-owner was accused of physically assaulting his former girlfriend, allegations of sexual misconduct have been leveled against Melvin Brewing, and Founders was accused of fostering a "racist internal corporate culture."
Many have juxtaposed Brewery Bhavana's outward appearance with their toxic and abusive culture. Nolintha and the Bhavana and Bida Manda teams were community leaders and lauded for their work. Brewery Bhavana frequently appeared in the pages of Bon Appetit and was named one of the 10 best new restaurants of 2017. The brewery was a semi-finalist in 2018's James Beard awards.
Indeed, Hop Culture has covered Brewery Bhavana on multiple occasions and many in the brewing community looked up to the Raleigh brewery and restaurant as leaders. But it's exactly because they were so well-regarded that these instances of abuse and assault were allowed to continue. Brewery Bhavana has been described as "cult-like" in its influence and attraction, and while instances of abuse are not exclusive to well-regarded establishments, it's become clear that a polished appearance can easily belie a darker truth.
This is an ongoing story and Hop Culture is pursuing further investigation. If you have any additional information and would like to get in contact, please reach out to media@hopculture.com