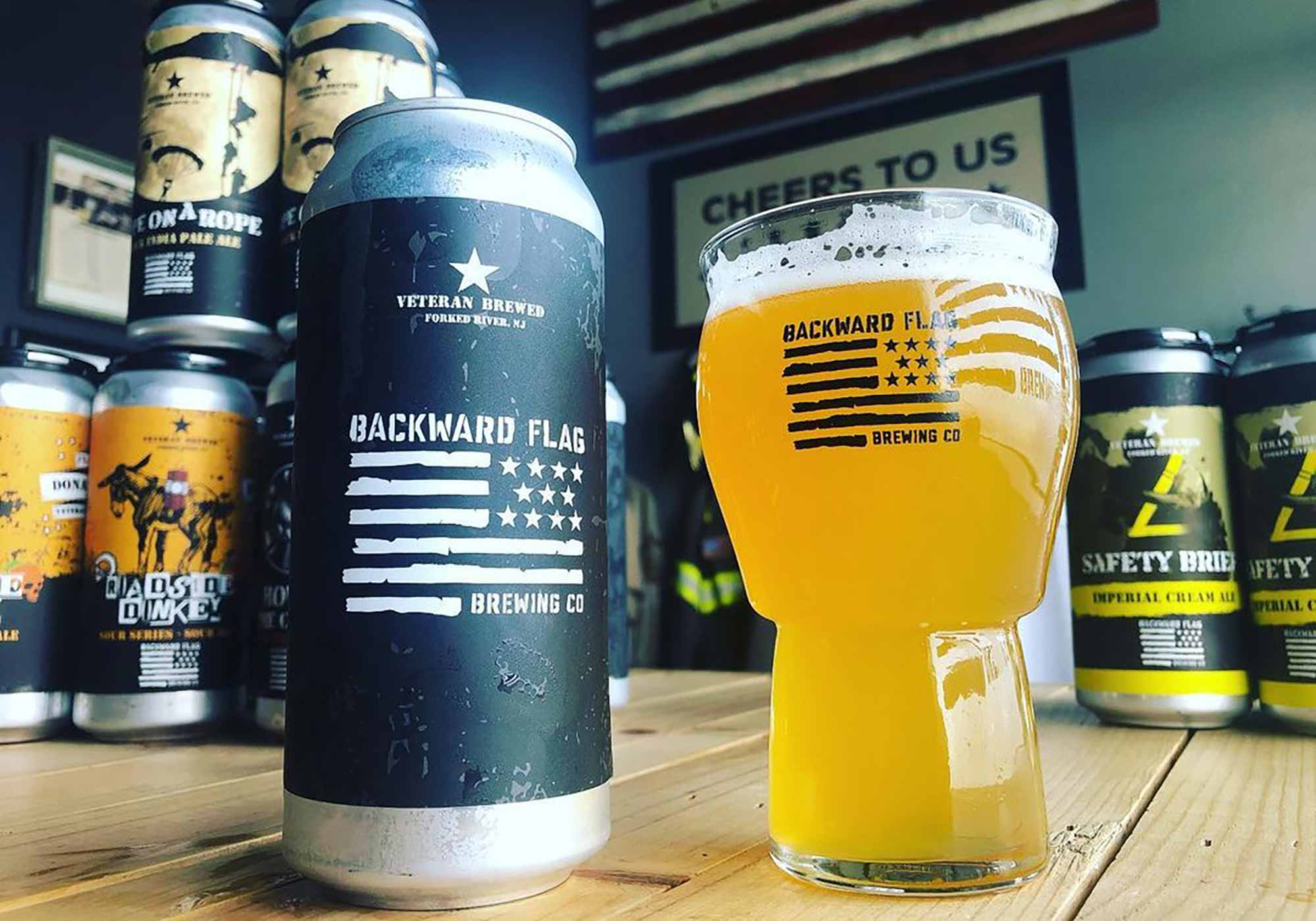 Photography courtesy of Backward Flag Brewing Company
Looking for a veteran-owned brewery to support this Veteran's Day on Nov. 11th, 2021? We found several organizations founded by former members of the United States service (and if you know of one we haven't included, let us know by writing to hello@hopculture.com!). For those who have served our country, veteran-owned breweries offer support and camaraderie. They're places for former and current members of the U.S. military and their family and friends to connect and chat, all over a great glass of beer.
Our list includes Torie Fisher, who spent thirteen years in the service before founding veteran-owned Backward Flag Brewing in Forked River, NJ.
"When people describe us as a craft brewery I find myself correcting them," says Fisher. "We're much more than that. Yes, I focus on making great beer, but beer is just a platform for everything else we do. Now, I'm focused way more on how much of an impact we can make within the military and veteran community." (This ethos is just one of the reasons we named Backward Flag one of our top breweries in New Jersey.)
Similarly, Steven Gagner, a battalion commander and founder of 14th Star Brewing Co. in St. Albans, VT started his brewery to support local and veteran causes.
"Our tagline is 'Brewed with a Mission,'" says Gagner. "We like to say that what we do is we help build and improve our community. We just happen to make some of the world's greatest beer."
This Veteran's Day, support the brewers who have served our country.
Finding Craft Beer in the Service: Army and Air Force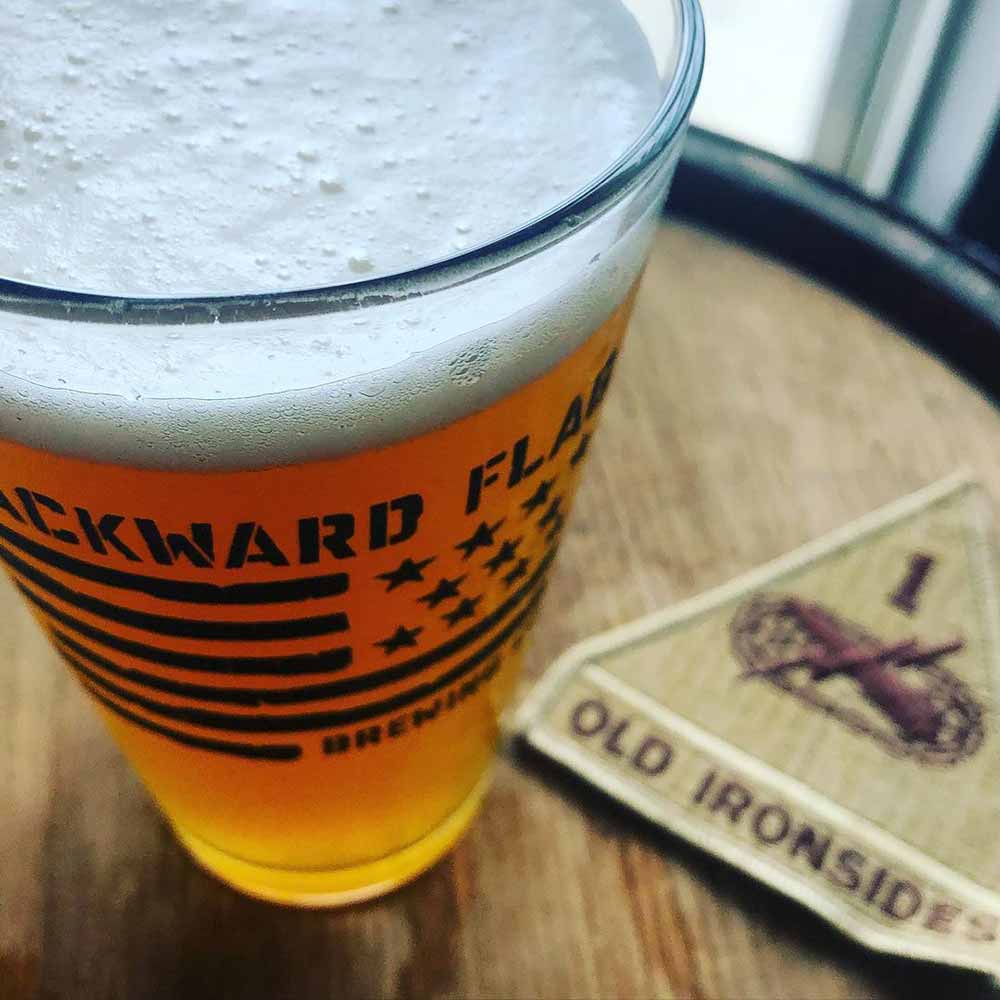 Backward Flag's Torie Fisher first learned about beer from a homebrewer in her unit.
"Brewing was supposed to be a cool thing to do on a Sunday afternoon that turned into an obsessive hobby at home," says Fisher, who deployed with the 1st Armored Division in 2004 and the 1-150th Air Assault Battalion in 2008. Initially, however, the beer was terrible.
"I wanted to know why it was terrible, so I picked up books and started reading," says Fisher.
Fisher, who enjoys a challenge, found herself attracted to the Cicerone Program.
"I read that more people fail that exam every year than the Bar Exam," she says. "That sounded really challenging, so I was down for that."
Everything came together for Fisher in 2015, when she passed her Certified Cicerone exam. Several months later, she opened the doors to Backward Flag.
Steven Gagner at St. Albans spent twenty-six years in the military and is still on active duty. Like Fisher, he also discovered beer while in the service. After returning from Iraq in 2005, the Army stationed him two-and-a-half hours away from home. To fill his time during the evenings, he picked up hobbies, one of which was homebrewing.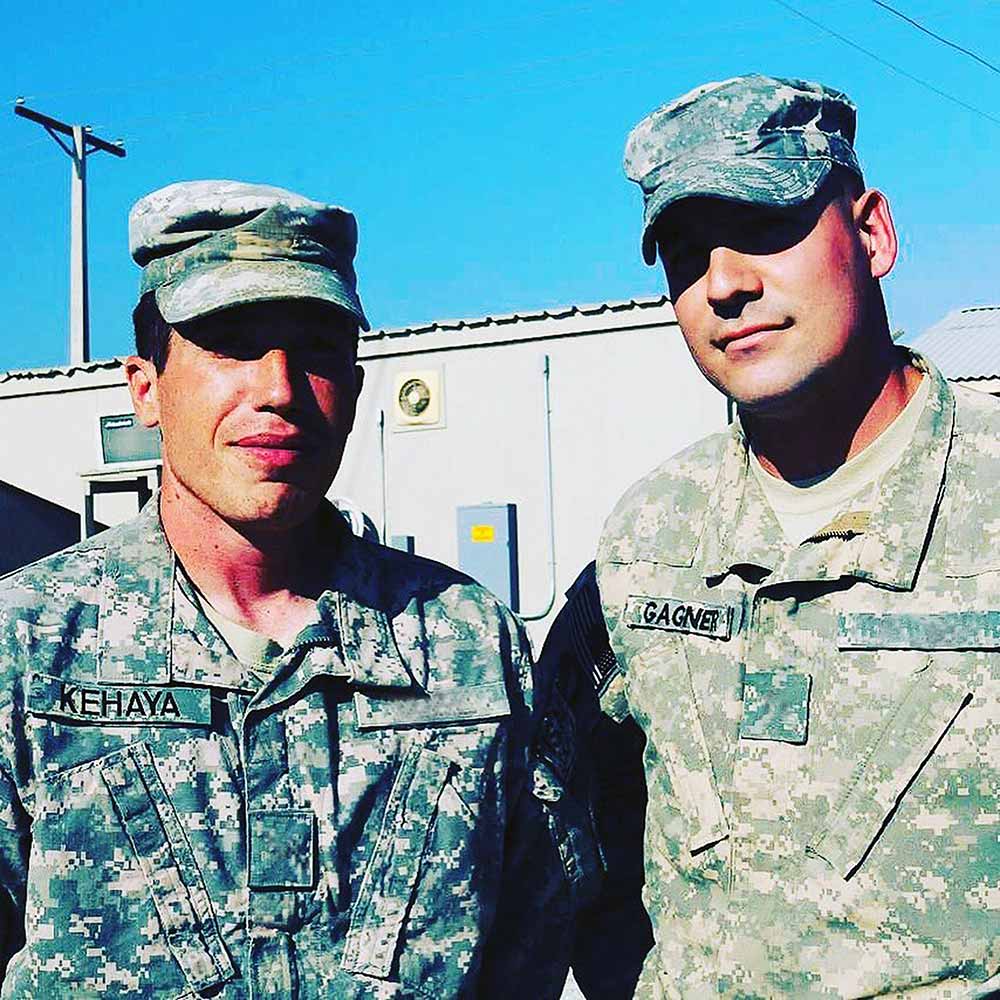 But Gagner didn't think seriously about starting a brewery until 2010, when he sketched out a business plan in the back of one of his little green Army notebooks.
"Where we were in Afghanistan, we were in the middle of nowhere with no power, no running water, and no Internet," says Gagner. "In between patrolling, preparing for combat operations, weapons maintenance, and rehearsals, there was actually a lot of downtime. Just as a mental exercise, I started thinking about what I was going to do when I left the military."
In 2011, Gagner and his best friend (and fellow) infantryman Matt Kehaya opened 14th Star Brewing. In less than half a year, the brewery went from brewing thirty gallons in a 1,200 sq ft space to brewing 1,000 gallons in a new 25,000 sq ft brewhouse.
Finding Craft Beer in the Service: Navy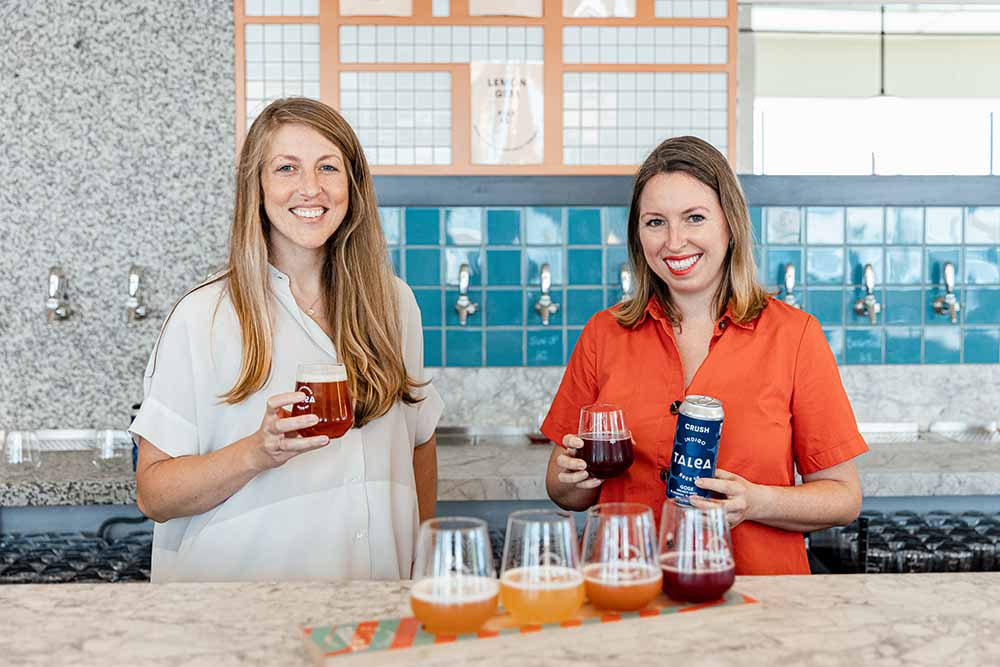 LeAnn Darland, a former signals intelligence officer in the U.S. Navy and co-founder of the veteran-owned brewery TALEA Beer Co. in Brooklyn, NY, found craft beer while in the Navy.
While stationed in Hawaii, Darland worked on the National Security Agency's (NSA) watch floor with a team of analysts, linguists, and cryptologists. After work, she and her colleagues would often grab beers at the Gordon Biersch at the Aloha Tower in downtown Honolulu.
"They took large parties, so a lot of my friends in the military always wanted to go out for a beer and that was the place we'd all go," says Darland. "That's where I had my first beer where I was like, 'Oh, this is pretty good.' It was their Märzen."
Prior to that, Darland's experience with beer resulted from an old Navy policy.
"If you're underway and haven't had a port visit or stop somewhere on land for more than forty-five days, you can have two beers if you're of age," says Darland. But the only beers aboard her ship? Budweiser.
"They'd been sitting outdoors in the locker in the middle of The Arabian Gulf in 100-degree heat for at least six months," says Darland. "It was terrible. But it was still tied to a little treat. You've gone through some shit. You've been at sea for forty-five days straight and the reward is these completely skunked beers. But it was still something we looked forward to."
The Road From Military Service to Brewer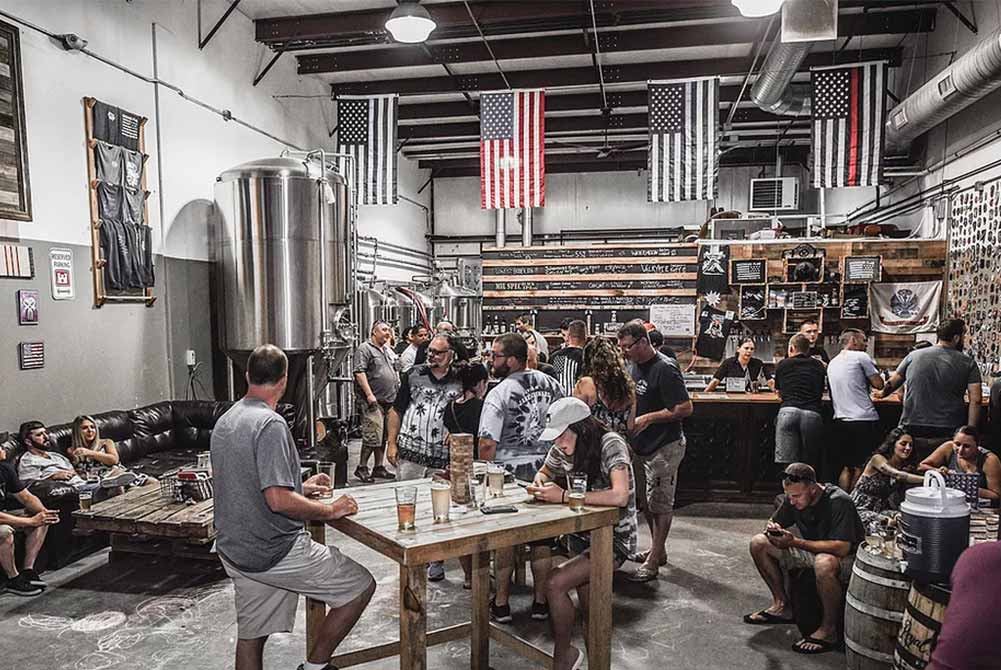 Fisher hatched the plan for Backward Flag towards the end of her service.
"While I was still in the military, I was thinking a lot about wanting to do something different, basically what my future could look like if I was in control of it," says Fisher. "If I wasn't working for somebody else, what could I do with all the experience and knowledge I gained while serving?"
Similarly, after moving from Hawaii to an incredible craft beer community in San Diego, the floodgates opened for Darland.
"It planted the seed that it would be a dream job for me to have a brewery and taproom of my own," says Darland, who took a finance job at Google after leaving the service. "I couldn't get beer off my mind."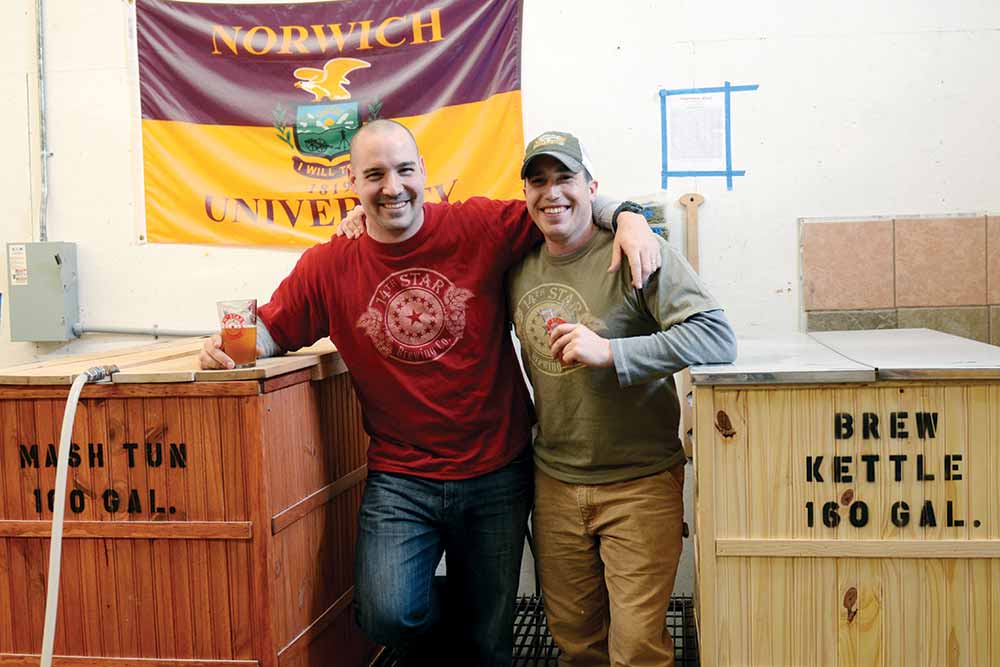 For those interested in starting a business, there are many aspects of the military that translate to entrepreneurship.
"It's almost cliché but general leadership resiliency, learning how to work with other people, and having that 'never-fail, always-move-forward' mindset that you learn in the service has definitely helped," says Fisher.
Darland agrees, saying "It shaped who I am. You are put in a leadership role at such a young age when you're commissioned and that's really challenging."
At only twenty-two years old, Darland deployed on a ship as one of five or six women and 330 men. She had to lead a team of eight guys. That is to say, she had to give a team of men who had already been working closely together advice on how to position the ship to receive certain signals or pass on threats and tips if other foreign military assets were inbound.
"It's really humbling," says Darland. "At the same time, you have to learn your shit and earn their respect. There are no excuses for things. You just have to get shit done. There shouldn't be a reason why you can't get anything done. It's just yes, no, I'll find out, or I'll make it happen."
It's that discipline and grit that make great entrepreneurs, along with a healthy appetite for risk.
As Gagner points out, risk means different things to ordinary civilians than it does for those who have served or are still on active duty.
"What's really risky?" he asks. "A lot of us have dealt with creating plans and executing operations that have meant life or death. Whether 14th Star is a success or a failure, I know that no one is going to die… as veterans, we have a skewed sense of what business risk really means because we understand what risk in the real world is like."
Veteran-Owned Breweries Create Community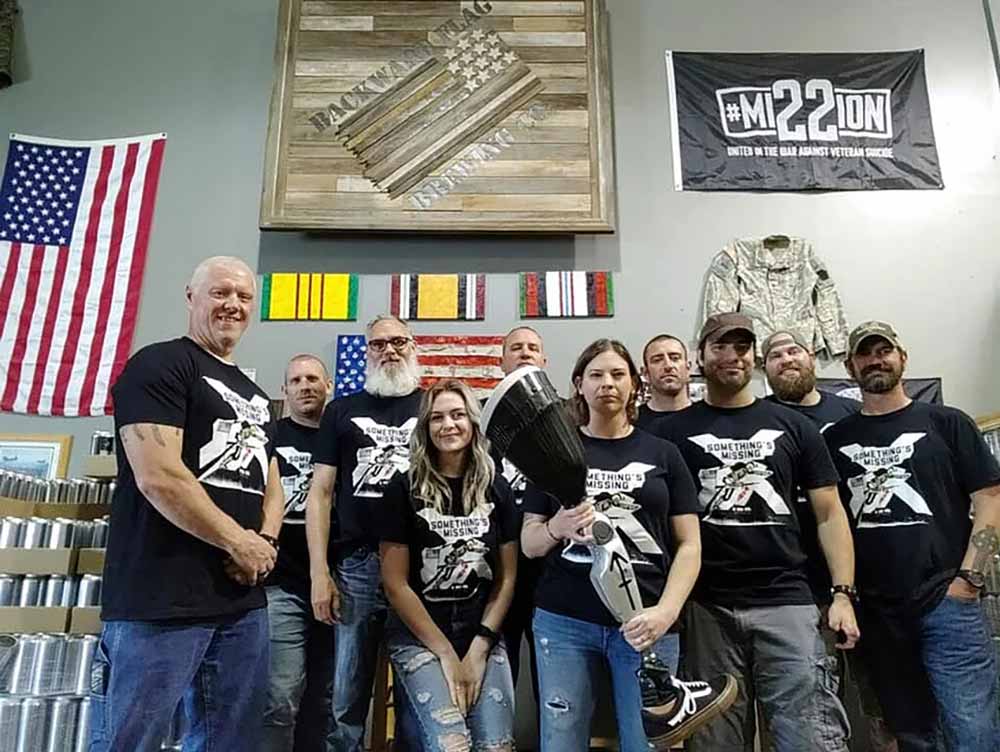 Veteran-owned breweries like Backward Flag, TALEA Beer Co., and 14th Star have all succeeded in their own ways.
After Darland met her now business partner, Tara Hankinson, while working at Hopsy, the pair launched TALEA Beer Co. in 2009. Recently, they opened up their first brick-and-mortar location. And in the future, they're looking at opening three to five more locations.
When Fisher first opened Backward Flag as a new veteran, she didn't fully understand the struggle or feeling of loss that veterans often have when they first exit the service. But slowly she started to see a community forming inside the brewery walls. As a result, more and more active service members and veterans gravitated to Backward Flag. Hearing their stories and struggles sparked something in Fisher.
"The truth is my brewery was meant to be a silent nod to service," says Fisher. "I never intended it to be what it is today. It evolved into that. I was motivated by the people that came here and inspired me."
Today, Backward Flag is a pillar for the military and veteran community, serving as a home or place of work for those that need it.
"If you're here because you're feeling isolated and you don't know how to connect with people and you need to connect with people like yourself — that's what we do here," says Fisher.
When people come looking for a job, Fisher says she doesn't care if they love beer. She wants to provide peer-to-peer support.
"It's a breath of fresh air for them," says Fisher, who likens working or hanging out at Backward Flag to art therapy. "We're making beer, but the bigger thing going on is the connection between two people and coming back to the roots of who you were in service."
It's a common thread among veteran-owned breweries.
At 14th Star, running a business has never been about making a profit. In fact, neither Gagner nor his business partner take a paycheck from the brewery. Instead, they direct funds to charitable works. As Gagner says, "The job has always been trying to make an impact in our community. That's why we say everything is brewed with a mission."
Veteran-Owned Breweries Give Back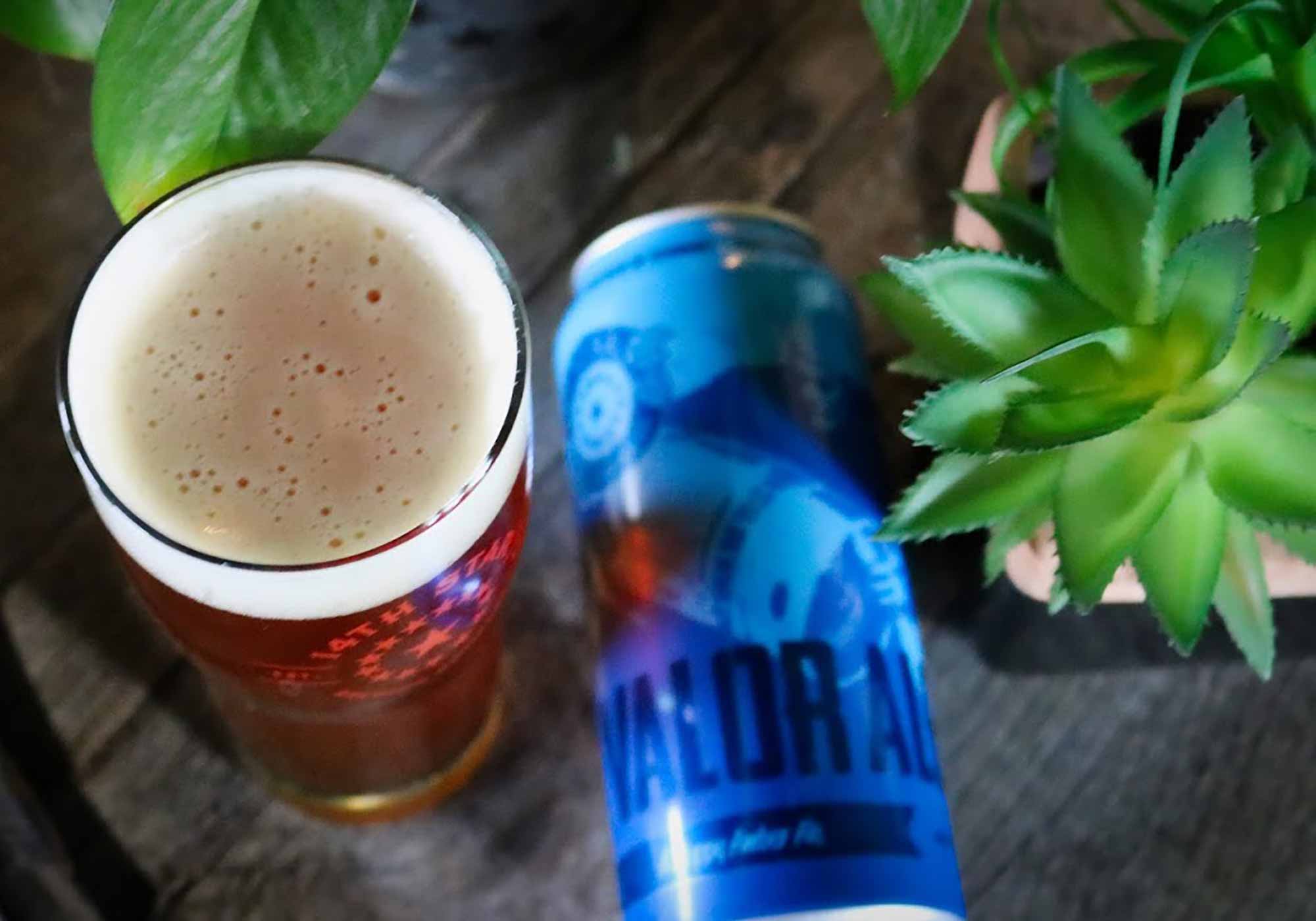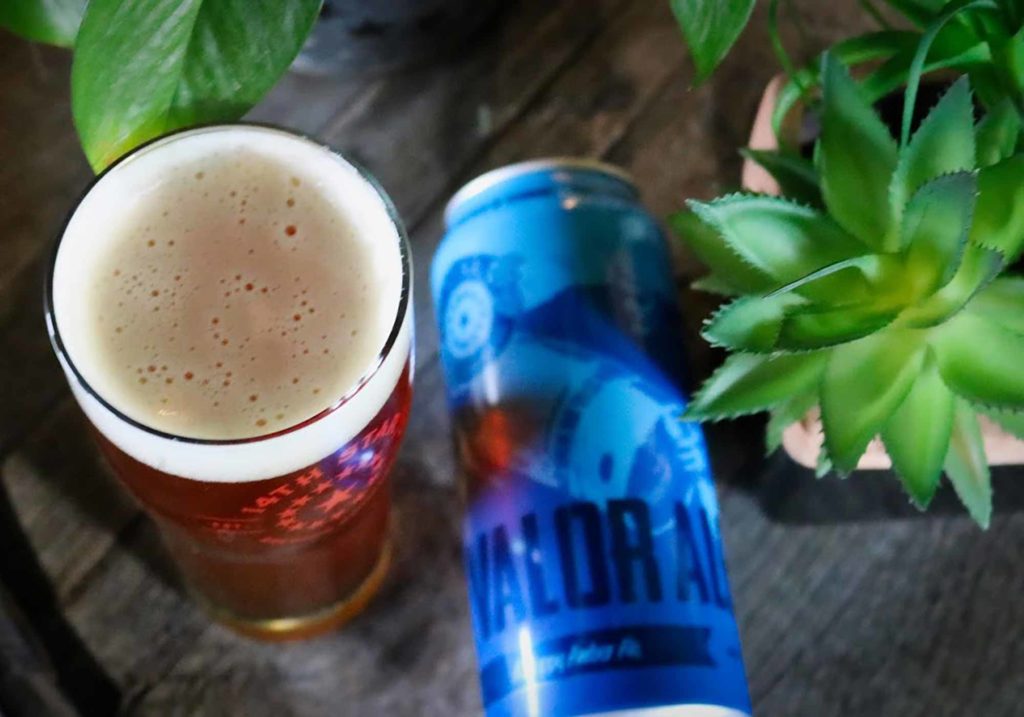 From the very beginning, many of the profits from the beer sales at 14th Star went to the Purple Heart Foundation, an organization rescuing Purple Heart awards (heart-shaped medals awarded to those who have been wounded or killed in combat) from private collections and repatriating them to individuals or families who have lost them.
In that same vein, Gagner and Kehaya recently turned their efforts to the Josh Pallotta Fund. The foundation is named after Josh Pallotta, a soldier who deployed with Gagner and Kehaya in 2010 and lost his battle with Post Traumatic Stress Disorder (PTSD), taking his own life in 2014. As a result, Pallotta's parents started raising money to create a space where soldiers could feel safe to seek out the care and services they needed. This past April, 14th Star donated 100% of the profits from the sale of their 11 Bravo golden ale to the Josh Pallotta Fund. And this year, Josh's House officially opened, providing counseling, skills training, and recreation for veterans.
"What we're trying to do with the brewery in a lot of ways is show other businesses that you can be successful by focusing on things more than just your financial statements," says Gagner.
In the future, Gagner hopes to create a network of 14th Star franchise brewpubs, starting veteran-owned breweries around the country that inspire other veterans to become entrepreneurs.
Fisher, at Backward Flag, recently started a 501(c)(3) nonprofit called Arms 2 Artisans, which focuses on helping veteran-owned businesses that want to hire veterans but can't afford it. Her organization can help cover the first six months of an employee's training and financially assist veteran-owned businesses.
Fisher has worked with veteran-owned companies across the board such as a mobile cigar lounge, a barbecue concept, and Black 6 Coffee in Brooklyn, NY.
Bringing the Military into the Taproom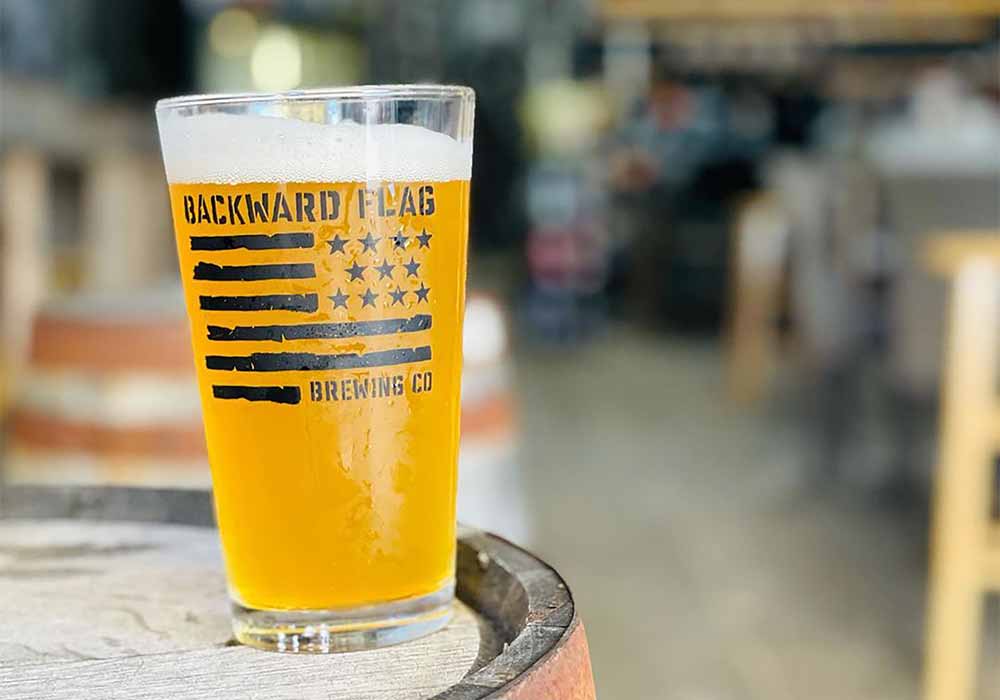 Breweries like Backward Flag and 14th Star infuse their military roots throughout their businesses from the name to the logo to even the beer.
According to Fisher, the Backward Flag name refers to the flag on the Army uniform. The flag is worn reversed on the right sleeve. It's intended to be a symbol of moving forward into the fight and never retreating.
"I chose that logo to encompass all the services that fall under not just the military, but also our first responders," says Fisher.
Similarly, when it comes to Backward Flags' beers, you'll often find nods to the military.
For instance, S.T.F.U., a pale ale brewed with veteran-owned Black 6 Coffee and conditioned with vanilla. One of the businesses Fisher has helped through Arms 2 Artisans, Black 6 Coffee provides humanitarian efforts in the same places they source their coffee.
For S.T.F.U, Black 6 Coffee Founder Joe Zoleta traveled to Haiti to provide aid and bring back beans.
"I was checking in with him every day because he was hiding in Conex containers and trying not to get kidnapped while doing humanitarian work and bringing back coffee," says Fisher. "The beer itself is great, but there are so many layers that people went through just for the coffee."
Likewise, Backward Flag's flagship beer — Oak Armored — has several layers of military history. The name is derived from the 1st Armored Division, nicknamed Old Ironsides, which in turn comes from the U.S.S. Constitution; "Oak Armored" is a reference to the oak ship that the British thought was made of iron during the War of 1812.
"It's a throwback because the 1st Armored Division is the unit I first deployed with to Iraq," says Fisher. "That's a beer near and dear to my heart."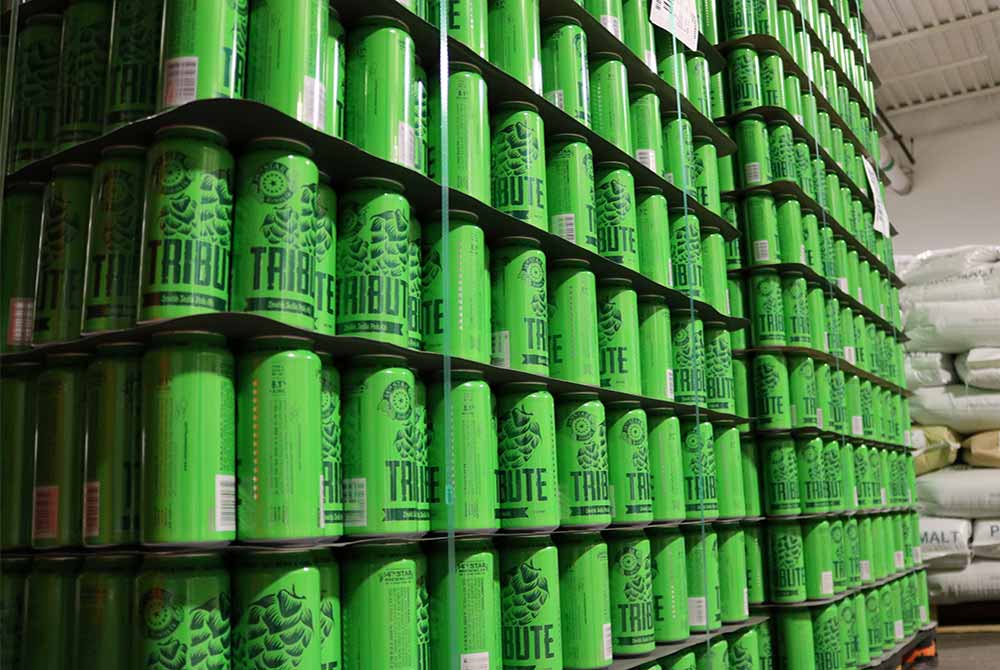 At 14th Star, beers like Tribute DIPA and Follow ME IPA are direct commendations of the military. "Follow Me" is the motto of the infantry, but also an indication of Gagner and Kehaya's business ethos.
"We prioritize our community over our dividends returns and our company has seen ridiculous growth since we founded," says Gagner. "Follow Me is a nod to that ethos of how we think business should be run."
Similarly, the brewery's Tribute IPA does exactly what it says, paying tribute to those who have served and are still serving. It's all in the tradition of what it means to be a part of the United States Armed Forces.
"When you talk about being a leader in the service one of the big things we are charged with is to educate, develop, and improve the lives of your soldiers," says Gagner. "So if this truly is who you are in life, that doesn't stop when you take off the uniform. You look at other veterans, whether you served with them or not, those are your people. You still feel this remarkable drive to educate, enrich, empower, and improve their lives in whatever capacity you have."
A List of Veteran-Owned Breweries Across the United States
While there aren't any statistics on the exact number of veteran-owned breweries in the United States, here's a list of thirty veteran-owned breweries to support. If you know of others, please reach out to us at hello@hopculture.com!
14th Star Brewing Company
St. Albans, VT
608 Brewing Company
La Crosse, WI
Aiken Brewing Company
Aiken, SC
Backward Flag Brewing
Forked River, NJ
Battlefield Brew Works
Gettysburg, PA
Bear Island Brewing
Boise, ID
Big Beach Brewing
Gulf Shores, AL
Black Horse Brewery
Knoxville and Clarksville, TN
Bold Mariner
Norfolk, VA
Broken Strings Brewery
Orlando, FL
Call Sign Brewing
Kansas City, MO
Calusa Brewing
Sarasota, FL
Common Space Brewing
Hawthorne, CA
Crowns & Hops
Inglewood, CA
Diamond Bear Brewery
Little Rock, AR
Fair Winds Brewing
Lorton, VA
Forgotten Road Ales
Graham, NC
Full Tilt Brewing
Baltimore, MD
Heritage Brewing
Manassas, VA
High Ground Brewing
Terra Alta, WV
Honor Brewing
Chantilly, VA.
Kings County Brewers Collective
Brooklyn, NY.
Launch Pad Brewery
Aurora, CO
Lincoln's Beard Brewing Co.
Miami, FL
LUKI Brewery
Arvada, CO
Outer Range
Frisco, CO
Railhouse Brewery
Aberdeen, NC
Red Leg Brewing Co.
Colorado Springs, CO
Service Brewing
Savannah, GA
TALEA Beer Co.
New York, NY.
Veterans United Craft Brewery
Jacksonville, FL
Young Veterans Brewing Company
Virginia Beach, VA