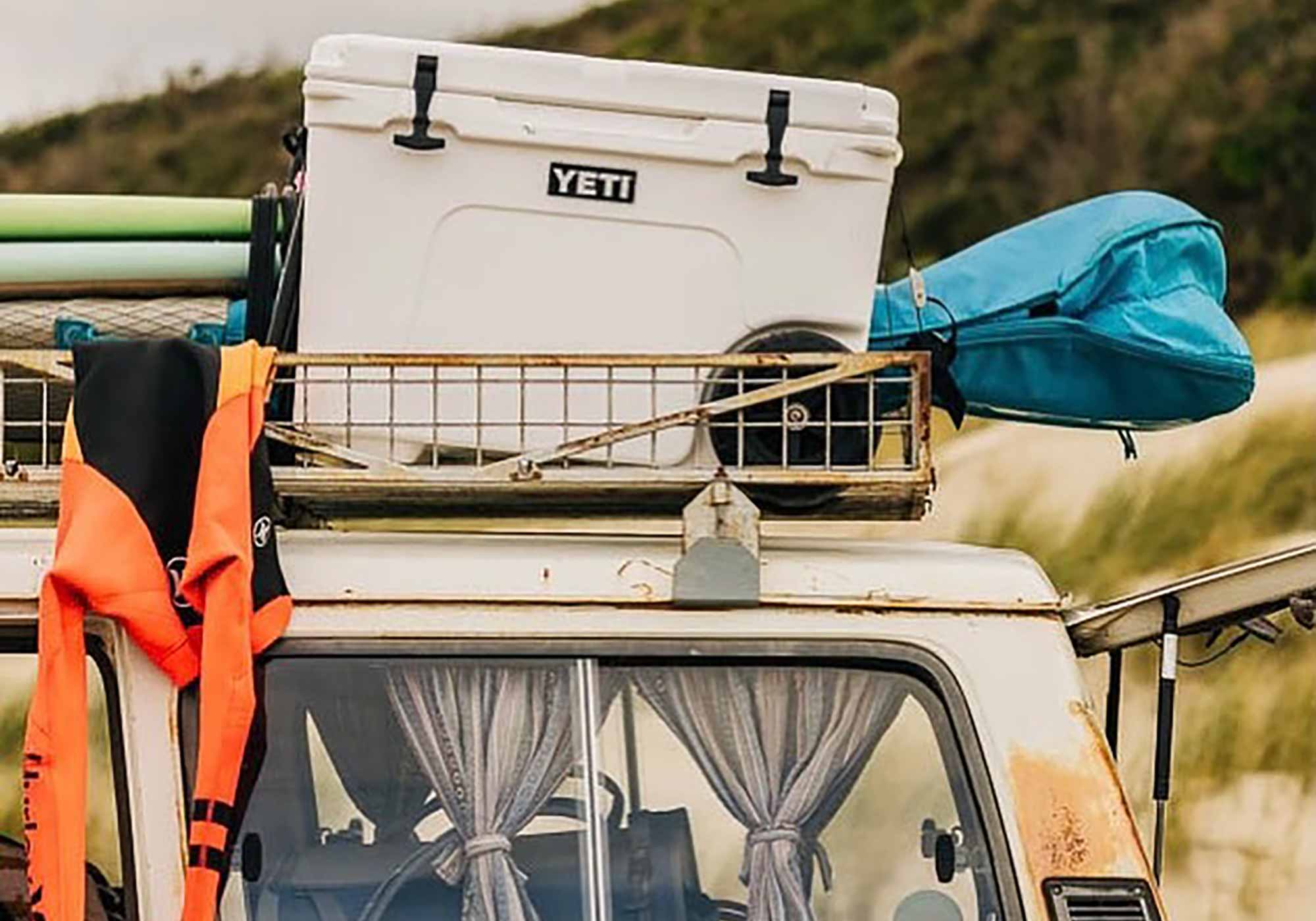 Photography courtesy of YETI
Before I started Hop Culture, I worked at a magazine in Manhattan called Gear Patrol. While I wrote about beer, I spent more of my early career focused on outdoor lifestyle gear like sporting goods and camping equipment. And though my career eventually led me down a different path, I still maintain a love for well-made goods, especially those at the intersection of craft and the outdoors. And because I'm frequently researching new and interesting outdoor technologies, I feel equipped to put together this list of the best gifts for the athletic beer drinker.
As you look through this gift guide, you'll notice a few themes. One: I'm a minimalist. I want as few things between me and the great outdoors as possible. Additionally, while I have friends who make a lifestyle out of fitness, I'm a proponent of moderation. Hit those milkshake IPAs by evening, but then balance it out with a hike. If that makes me an enthusiast, then hey — call me enthusiastic.
If you have people in your life who think similarly — or if you think similarly yourself — this holiday gift guide is for you. May you drink in good health and happy trails!
Hop Culture's Top 7 Gifts for the Athletic Beer Drinker in 2021
CamelBak Rim Runner Hydration Pack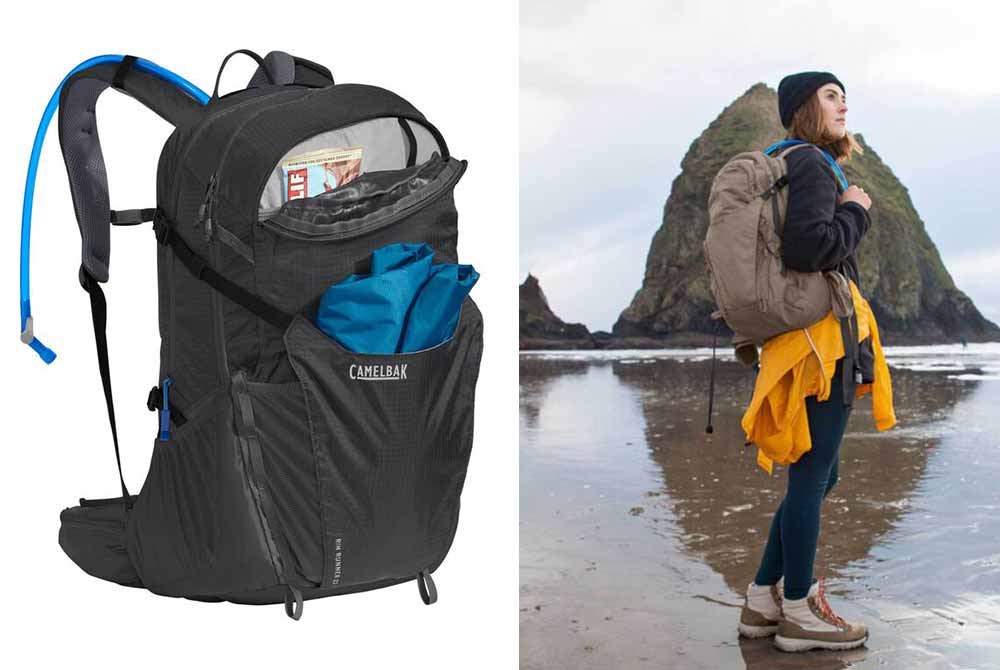 Many years ago, I bought my first CamelBak, which was just big enough to hold food, water, and personal items for a day on the trail. Over the last decade, I've dragged that pack everywhere from the snowy Grand Tetons to the rocky Sawtooth Mountains.
Like most of the items on this list, the CamelBak Rim Runner Hydration Pack is something I use regularly. I often recommend this versatile backpack to other people. Whether you're on a mountain or at a concert, it's really the perfect day pack. And you can feel even better about your purchase knowing that it's partially made with post-consumer recycled materials.
Designed for minimalist day hiking, the Rim Runner™22 serves up a clean, technical aesthetic, and offers twenty-two liters of cargo capacity, including a 2.5L Crux™Reservoir for easy hydration. Versatile and useful organization inside and out, this CamelBak can handle it all.
Hoof Hearted Brewing Running Club Singlet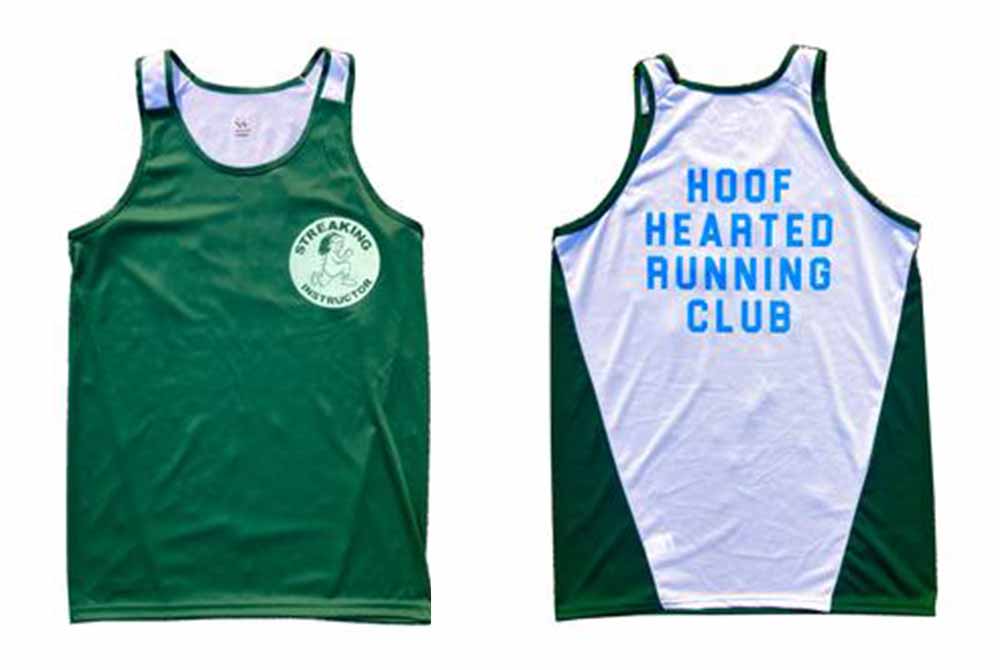 Historically, we've written quite a bit about Hoof Hearted, an 80s and fart-joke-themed brewery in Columbus, OH (Hoof Hearted… Who Farted… get it?). Although their motto is "more hops than brains," they prove pretty savvy, throwing one of the industry's best annual parties (Dragonsaddle Day… get with it!). Oh and they also make beer good enough to land them on our list of "The Best Craft Breweries of 2020."
Though he frequently flies under the radar, the brewery's badass vegan ultrarunner (and artist) Thom Lessner makes much of Hoof Hearted's merch out of the brewery's Columbus-based print shop. One of his recent creations was this "Streaking Instructor" singlet, which is light, breezy, and hilarious. And lest you think Lessner is also more hops than brains, consider that he recently set a PR of 3 hours and 17 minutes at the Columbus Marathon. The man walks the walk! Er, runs the run?
Allagash Camping Mug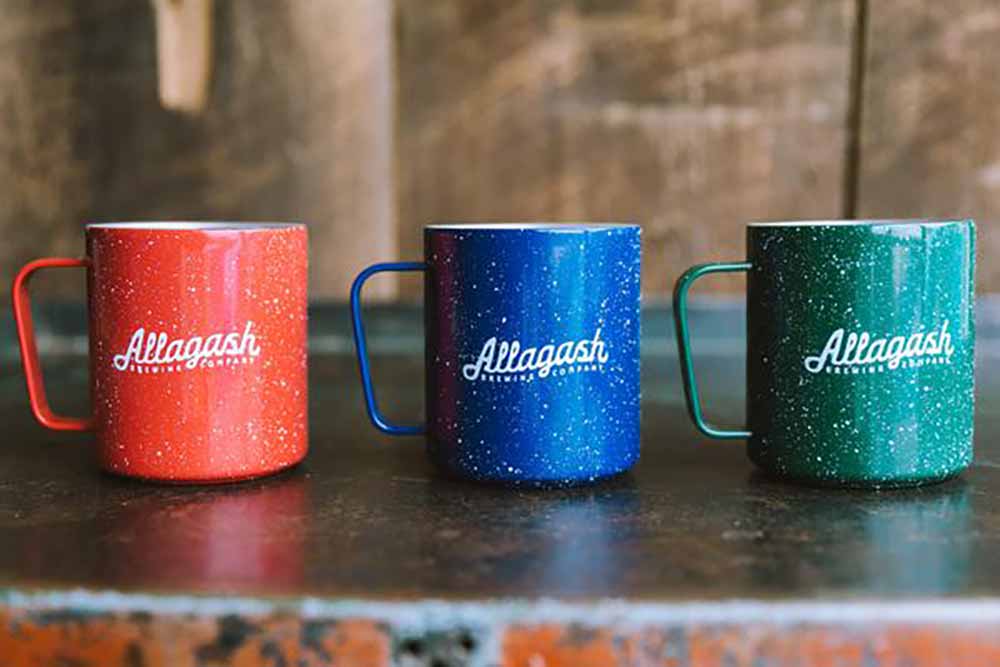 Dreams do come true! Portland, Maine-based Allagash Brewing not only made a set of custom mugs with outdoor retailer MiiR, but they're on sale! If you're not in the know: MiiR makes some of our favorite gear to use, whether we're traveling to the beach or hiking up a mountain top. Although the green mug is currently sold out, Allagash still carries red and blue, which are probably easier to recognize in the forest, anyways. Drink beer out of the mugs by night and fill them with coffee in the morning.
Salomon XA Collider 2 Gore-Tex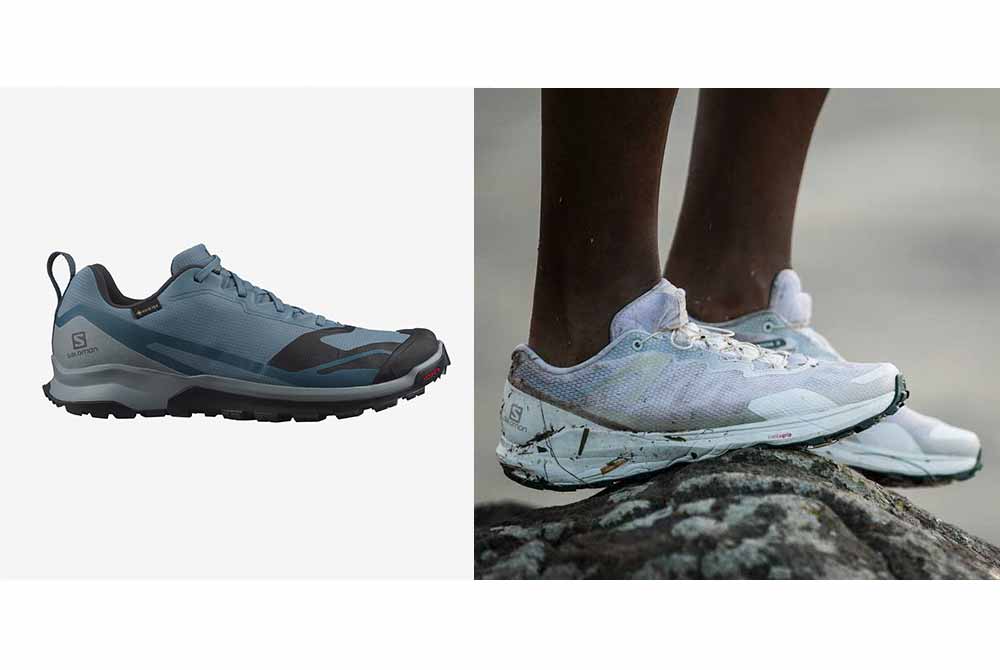 When I worked at Gear Patrol, one of the best things I ever reviewed were a pair of Salomon minimalist trail running shoes. At the time, I'd just read Christopher McDougall's Born to Run, and I was inspired to hit the dirt. Still, I procrastinated until I got these shoes. That made all the difference.
Even today, a decade later, I'm still using the same pair of Salomon shoes. Though that original shoe has been discontinued, you can still experience the signature Salomon quality and minimalism with the XA Collider 2. This shoe features a reinforced toe cap and waterproof construction, making the pair perfect for weekend warriors and trail running beginners. Just don't forget to celebrate that run with a well-earned beer. That's what makes these sneakers great gifts for your athletic beer drinker.
Great Notion Flannel Pajama Pants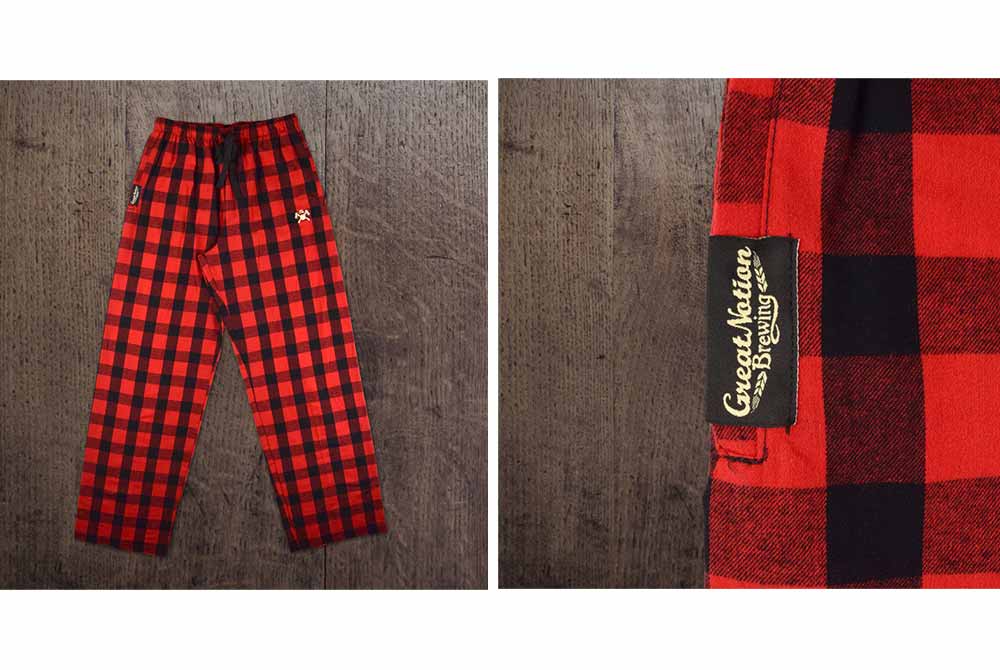 Whether you're at home or on the trail, one of the most important facets of athletic performance is recovery. And what better way to secure a good night's sleep than with these soft flannel pants from Great Notion? Known for decadent, culinary-inspired creations like Blueberry Muffin Fruited Sour and Double Stack Imperial Stout (it tastes like pancakes!), this Pacific Northwest brewery actually has a variety of rad apparel options. From the Ledge Bier Pullover to the cozy Autumn Beanie and now these Flannel Pajama Pants, Great Notion has the pulse on how to protect yourself in the great outdoors.
YETI 45 Hard Cooler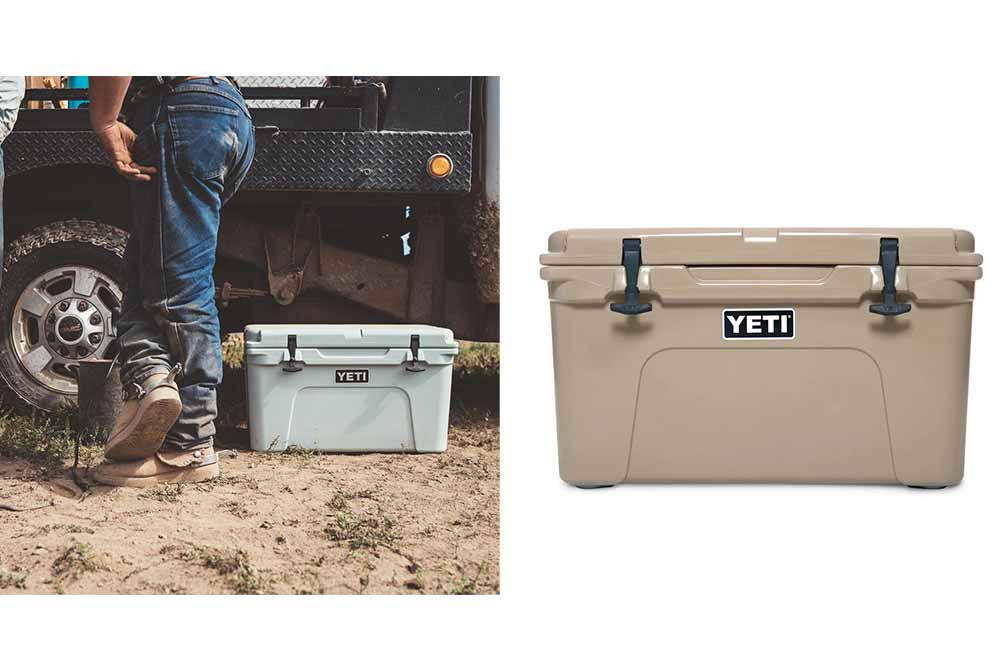 Why should you pay so much for a cooler? Yes, we've heard all the arguments. We've even written some of them.
What do we always find? They just work. Really well.
Like most of the brands on this list, YETI sits at the intersection of functionality, quality, and engineering. Their signature product, the hard cooler, is an absolute must-have for anyone interested in car camping. Simply pack it with enough food, drinks, and ice on Friday and everything will still be cold when you leave the campsite on Sunday. Bonus: since it's sturdy and flat, it makes a great prep surface for s'mores.
ENO DoubleNest Hammock
I've said it once and I'll say it a thousand more times — if I needed to pick one piece of outdoor equipment to use for the rest of my life, it would be the ENO DoubleNest Hammock. So when I say its makes a great gift for the athletic beer drinker in your life. I mean it.
Capable of supporting up to 400 pounds, the ENO DoubleNest hammock is perfect for luxurious individual use or for cuddling with a partner. The whole hammock squishes down into an attached carrying case that fits inside even tiny daypacks. When you get to your destination, simply unfold it, wrap your straps around two trees, and connect to the straps with the attached carabiners. Voila!
The straps are sold separately, so we also recommend the ENO XL Hammock Straps, which are easily worth the additional $10 you pay over the shorter version. They allow you to hang your hammock from even the widest trees.