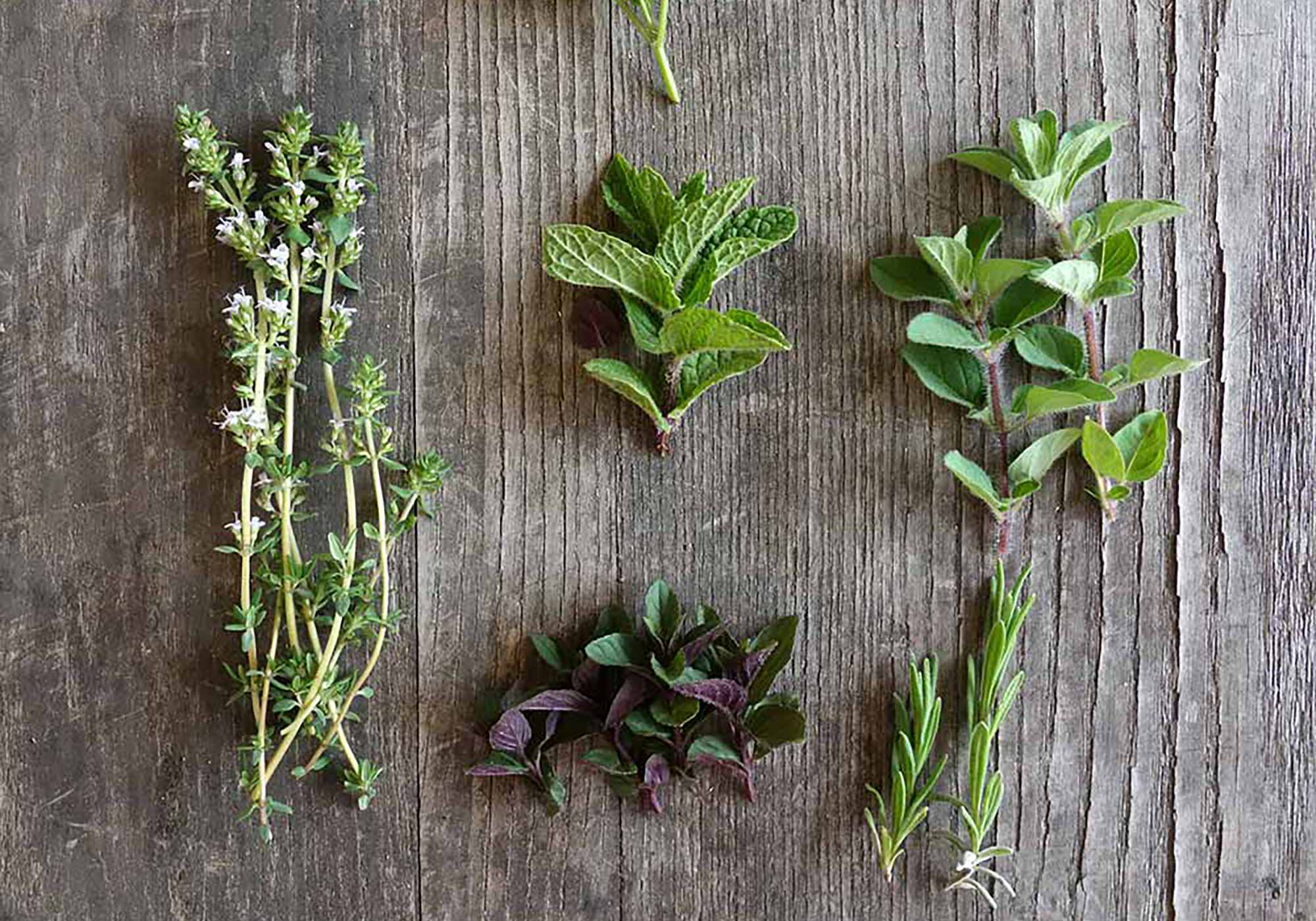 Photography courtesy of Scratch Brewing Company
A beer without hops? It might sound blasphemous, but there was a time when brewers didn't use hops to bring flavor, aroma, bitterness, and preservation to a beer. A time when craft beer drinkers weren't obsessed with Humulus lupulus. Until the sixteenth century, when brewers started using hops, they flavored their beers with wild plants and herbs. Collectively, these were known as gruits.
Today, craft beer shelves are dominated by double dry hopped New England IPAs and West Coast IPAs. Words like "Simcoe," "Citra," and "Motueka" are ubiquitous. And self-proclaimed hop heads travel the world for a taste of legendary hop-forward beers like Pliny the Younger.
But around the world, a small number of brewers are going back to beer's roots by coming up with new answers for an ancient question: What is a gruit?
A Brief History of the Gruit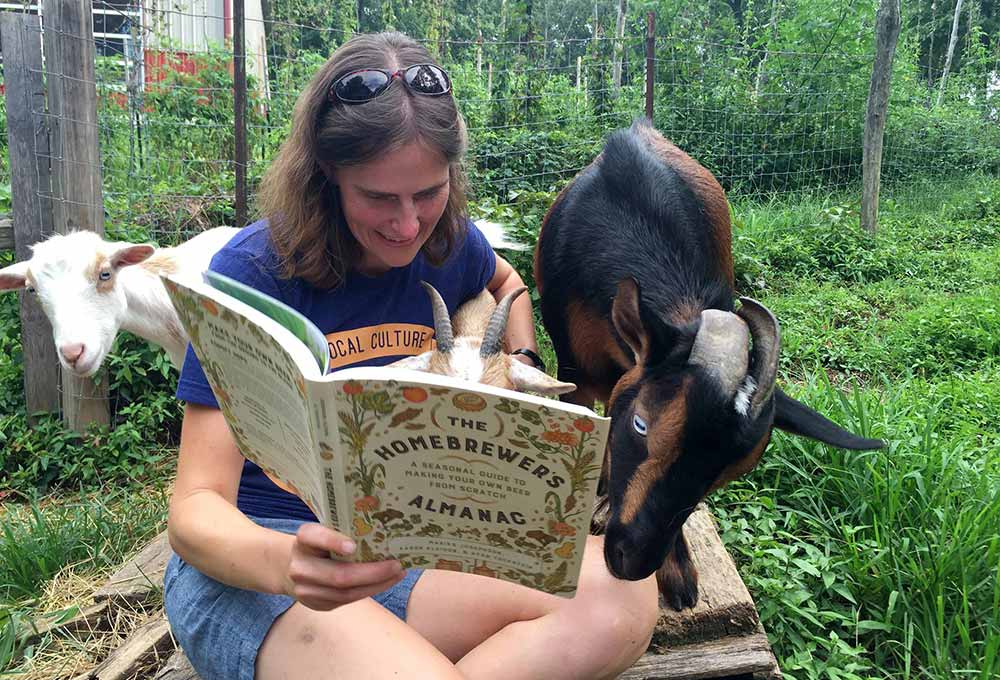 Up until the sixteenth century, brewers used "gruit" (the German word for herb) as the primary flavoring and bittering compounds in beer.
As a result, gruits became a popular commodity. And the Catholic Church took notice, often controlling the market.
"It was a cartel trade in those spices and you had to use them because the Catholic Church said so, " says Jason Hansen, lead brewer and blender at Von Ebert Brewing in Portland, OR. Hansen recently led the brewery's efforts to produce a new gruit called Wermut.
But during the Protestant Reformation, merchants teamed up with Protestants to cripple the Catholic Church's financial monopoly on gruit. When the dust settled, thousands of years of traditional herbal beer making had been replaced by a codified definition of beer. Known as Reinheitsgebot, this German beer purity law mandated that beer could only be made with four ingredients: water, barley malt, hops, and yeast.
Once hops became a mandated part of brewing, gruits fell by the wayside.
So What Exactly Is a Gruit?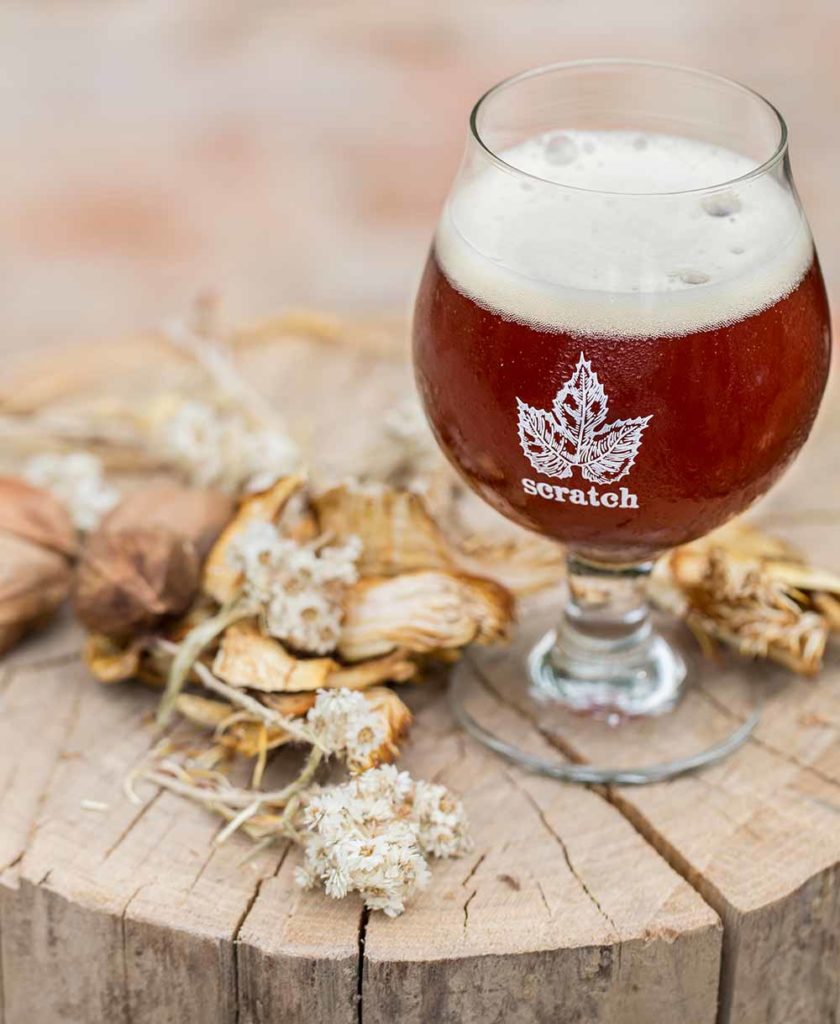 Hundreds of years ago, the word "gruit" referred to the mixture of herbs used to flavor a beer. Today, people use the word "gruit" to refer to beers flavored with plants and herbs instead of hops. But technically, gruit is not a beer style. Rather, it's a mixture of herbs, spices, and plants used instead of hops.
"I think of it as a beer that existed before hops became prominent," says Marika Josephson, Co-Founder at Scratch Brewing Company. Scratch is a farmhouse brewery in Ava, IL, that forages ingredients. "A beer that celebrated everything other than hops."
According to Stephen Harrod Buhner's book Sacred and Herbal Healing Beers, the traditional gruit used three herbs: Myrica gale (also known as bog myrtle), yarrow, and wild rosemary.
But ancient gruits could be made with any number of flora and fauna that grew around a brewer, including laurel, pine, spruce, seaweed, and more.
At Scratch, Josephson says they moved away from using the term gruit for that reason.
"Sometimes people expect a certain mixture of herbs and the [ones] we use don't mimic those traditional herbs, so we think of it as a different animal," she says. As an example, Scratch's non-hopped beers have included everything from cherry bark to lavender.
Similarly, at de Garde Brewing in Tillamook, OR, Co-Founder Trevor Rogers says they refrain from calling their beers "gruits." In the past, de Garde has used a myriad of flower combinations in their beers, from organic culinary lavender to peach blossoms and cherry blossoms or even locally foraged spruce tips. Rogers also notes that according to federal law, the brewery is still required to add a minimal amount of hops to its beers, which would disqualify them as true gruits.
A Resurgence of Gruits in the United States
Although gruits are still a very niche category in the modern craft beer movement, some breweries have focused on adding unique herbs and plants to non-hopped beers.
This past August, Von Ebert released a new gruit called Wermut. To make it, lead brewer Jason Hansen researched and settled on ten potential herbs. After sampling each one, Hansen chose to use Pad d'arco bark, wild cherry bark, lemon verbena, quassia, and gentian. To complement the herbs, Hansen used an austere grain bill of pilsner malt and a touch of candi sugar.
"This beer is a mesh of inspirations," says Hansen. "We weren't trying to pull directly from any historical thing, but basically three threads: non-hopped beer, Vermouth and amaro, and Belgian tripel. We took those three ideas and created a new thing with it."
Likewise, de Garde has taken liberties when brewing beers that heavily feature herbs and plants. Rogers says that soon, the brewery will release a beer called The Botanique, a two-year aged, spontaneously-fermented beer that features organic culinary lavender.
How to Brew a Gruit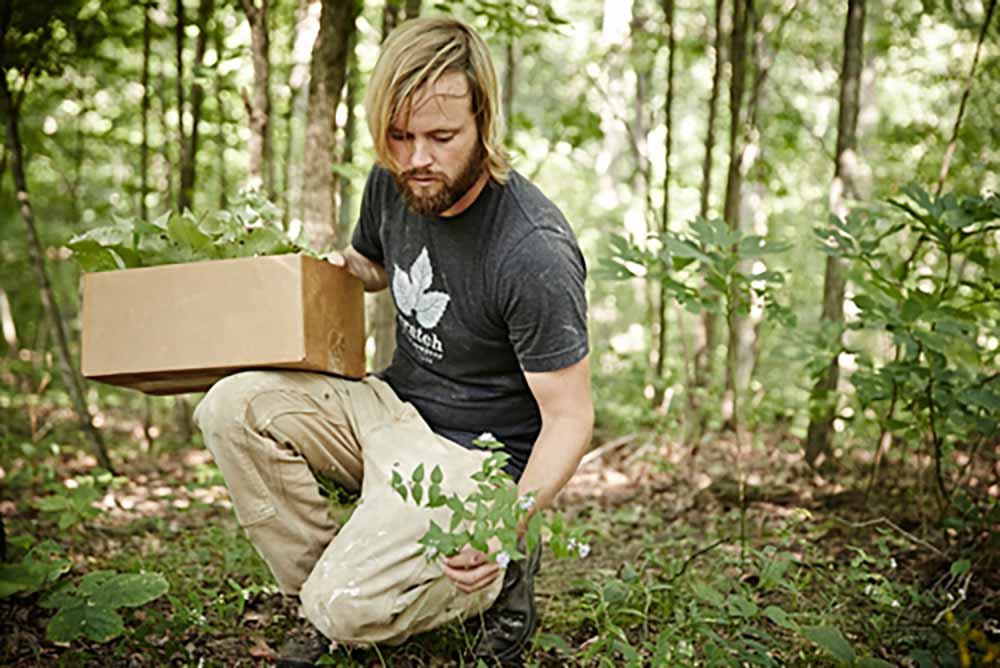 Brewing a gruit isn't as simple as throwing in herbs in place of hops because different flora have different properties. As a result, each should be treated as its own unique ingredient.
When Josephson started working with gruit, she and her team consulted Harrod Buhner's aforementioned book Sacred and Herbal Healing Beers, which noted that historically, adding plants to beer was quite unlike using hops.
Generally, the current rule with hops states that adding hops to the end of a boil will increase their aromatic and flavor properties, whereas adding hops to the beginning of a boil will increase the bitterness.
But adding different barks, herbs, and plants at different points in the boil can affect the beer in various ways. Which, when you think about it, makes sense.
"There's absolutely no reason why cherry bark should at all resemble the way we use a hop flower in a beer," says Josephson.
That discovery freed up Josephson and her team to approach brewing with plants in a more experimental and holistic way.
"When playing with plants we've never used in a beer, we feel free to use them any way we want," she says. That often means boiling lavender for sixty minutes or putting bark into the beer. "For some plants, it definitely adds more aromatic qualities when you put them in at the beginning of the boil or end or in the fermenter."
What Do Gruits Taste Like?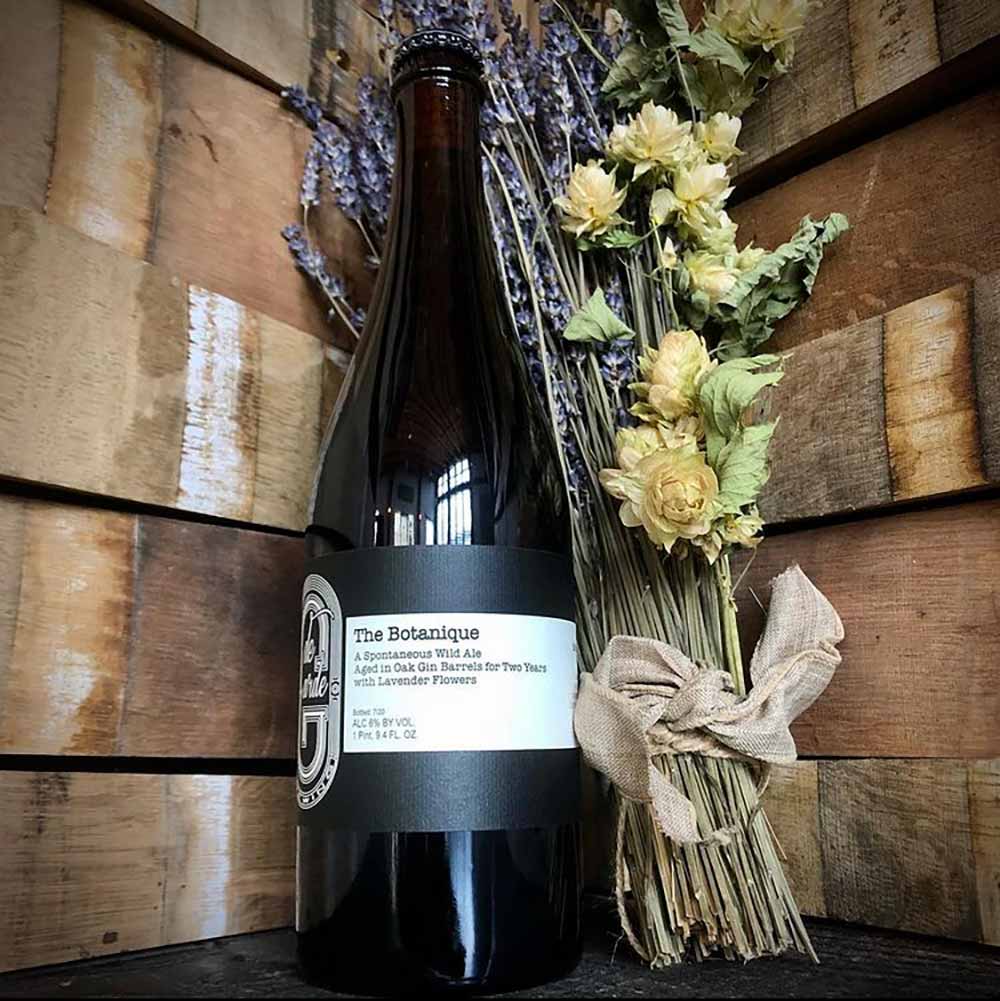 There's a reason why gruits aren't as popular as American IPAs: modern palettes simply aren't geared to the often bitter, strange qualities of a mixture of foraged plants and herbs.
"Historically, IPAs in the U.S. have reached a broader audience because they're much more citrusy, fruit-forward, softer, and easier on the palette," says Rogers. "Whereas something very botanical or spicy might not cater to as broad an audience and might not be comfortable or easy to understand or enjoy."
To make things easy for their patrons, Scratch Brewing made a conscious decision to avoid using the term "gruit" to describe its non-hopped beers that often feature whatever seasonal ingredients they can forage. Additionally, the brewery now turns all of its non-hopped beers into sours.
Practically, any non-hopped beers won't have the super strong antimicrobial powers of hops, which means they eventually sour on their own.
"We figured that if we're making beer without hops, we're going to make it sour so the plants and aromatics and bittering component will all work with a sour beer," says Josephson. For the last five to six years, Scratch has intentionally soured all of their non-hopped beers with their own sourdough culture and used plants and aromatics to play within the confines of a sour.
Additionally, calling a beer "sour" rather than a "gruit" indicates to the consumer that they should expect something a bit off-beat and funky.
Will Gruits Ever Become as Popular as Hops?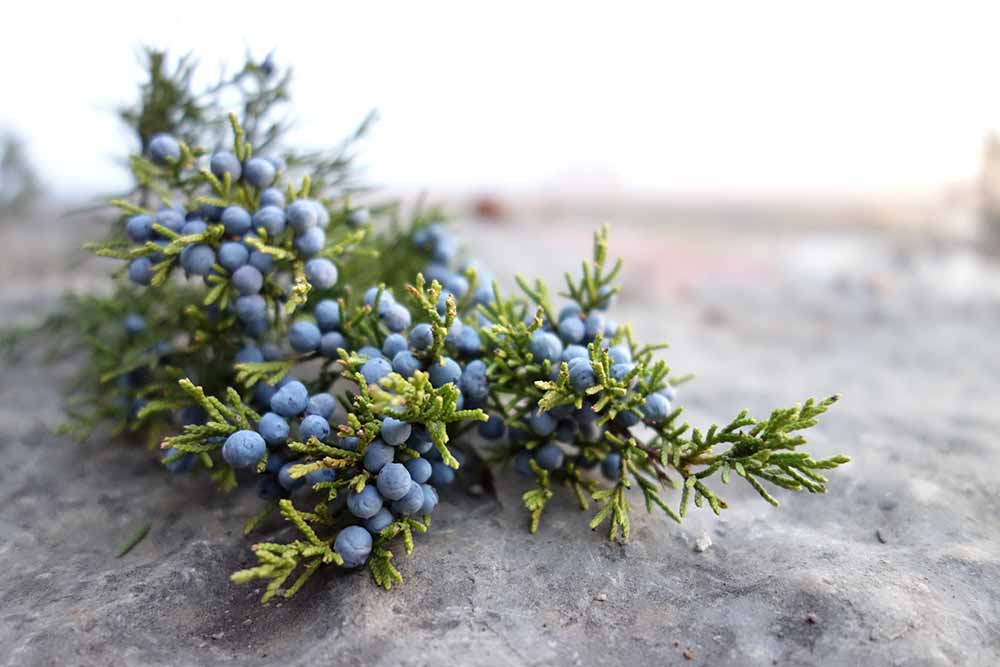 Probably not.
But just like any other ingredient, gruits have their time and place in beer. And they're certainly bringing new and unique flavor profiles to the industry.
"There is a lot of novelty seeking in this industry," says Hansen. "With hops, people want that new flavor. They want something new that they've never tried before. They want to expand their flavor horizon."
Josephson agrees, saying, "I feel like it remains and will continue to be a niche spot in the market. I don't see people making it a big part of their brewing repertoire."
But both Hansen and Josephson are hopeful that continuing the tradition of making gruits will keep them in peoples' minds and provide an alternative to all the double dry hopped New England-style IPAs out there.
"It's just a different way of looking at beer," says Josephson. "I think that gruits will continue to provide a lot of inspiration for people trying to explore using plants around them in beer in new ways or forgotten ways."
What Are Some Good Gruits to Try?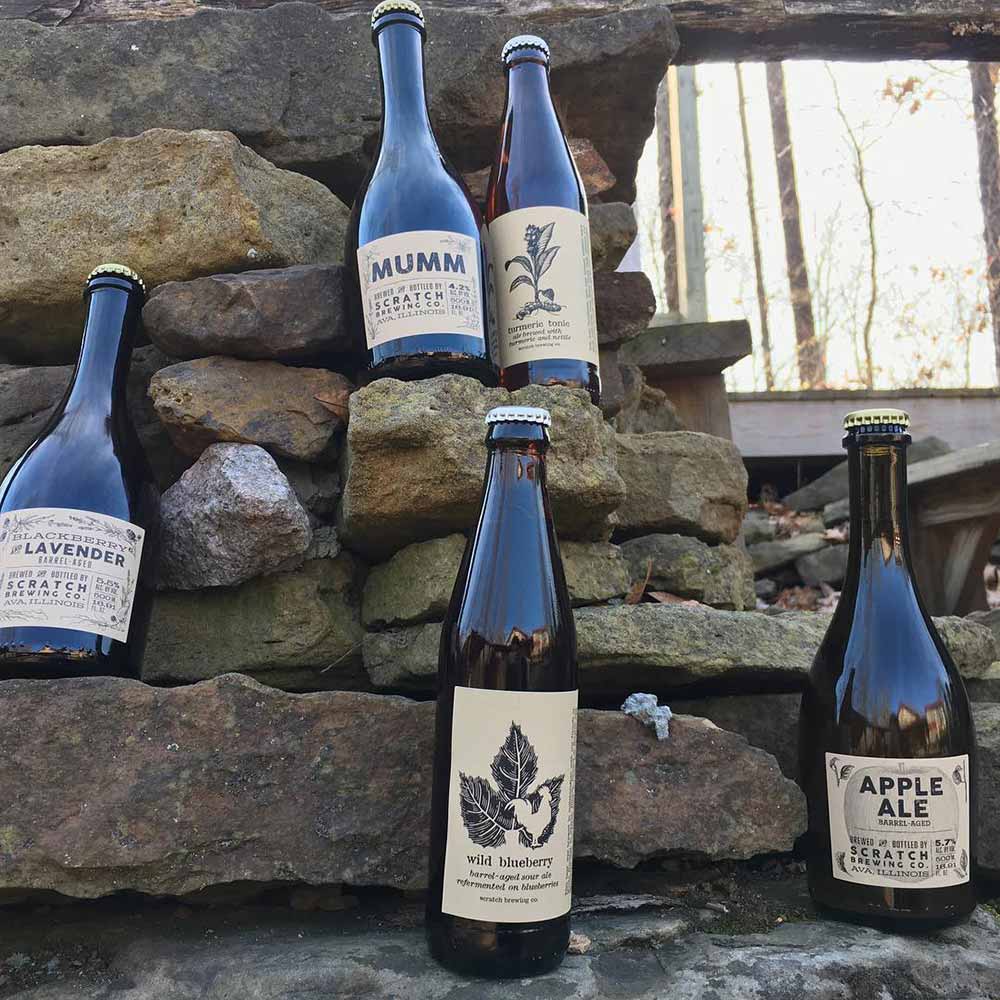 Wermut – Von Ebert Brewing
Portland, OR
A mixed-culture, oak-aged gruit inspired by herbal vermouth, Wermut combines Pad d'arco bark, wild cherry bark, lemon verbena, quassia, and gentian herb for a distinctive profile with notes of lime candy, honey lemon Ricola, and oak. Hansen describes this beer as "an intellectual experiment".
Wermut pours a relatively clear, slightly turbid golden color. According to Hansen, the beer "doesn't have that hop bitterness to it, but has some interesting herbal components [people] may have never experienced before." Hansen picks up on some muted fruit character and says, "taking it on the palette it's definitely bracing sour upfront with some oak tannin character to it. The main thing I get is almost marshmallow sweetness. Like the amaretto flavor you get from cherry and peach pits."
The Botanique – de Garde Brewing
Tillamook, OR
Set to release soon, The Botanique is a spontaneously fermented beer aged for two years in local gin barrels and transferred to secondary oak casks. An inclusion of local organic culinary lavender gives this one, "that very floral, herbaceous characteristic botanical nature," says Rogers. Which is also complemented beautifully by the gin barrels. "It's very lovely in combination with lavender as well as a spicy, funky fermentation character that pulls it all together," says Rogers.
Mumm – Scratch Brewing
Ava, IL
Formulated around an old English style, Mumm is a bottle-conditioned sour ale that replaces hops with whatever Josephson has left in the garden that year. Brewed recently, this year's Mumm includes mint along with a few other surprises like chocolate malt that give this sour a darker complexion than you might expect.
Blackberry And Lavender – Scratch Brewing
Ava, IL
One of Scratch's most popular beers, Blackberry And Lavender features Southern Illinois-grown blackberries and lavender. Paired with Scratch's wild house-mixed culture and no hops, this fruited sour pops with tart dark fruit notes complemented by an almost cinnamon-like finish from the lavender. "We found adding lavender to the boil gives these cinnamon and cherry flavors," says Josephson. "We chose it to work well with blackberries. As a sour beer, it complements the tart shade… with a bit of this baking spice and cherry character." This beer is a study in the complexity and breadth of gruits.