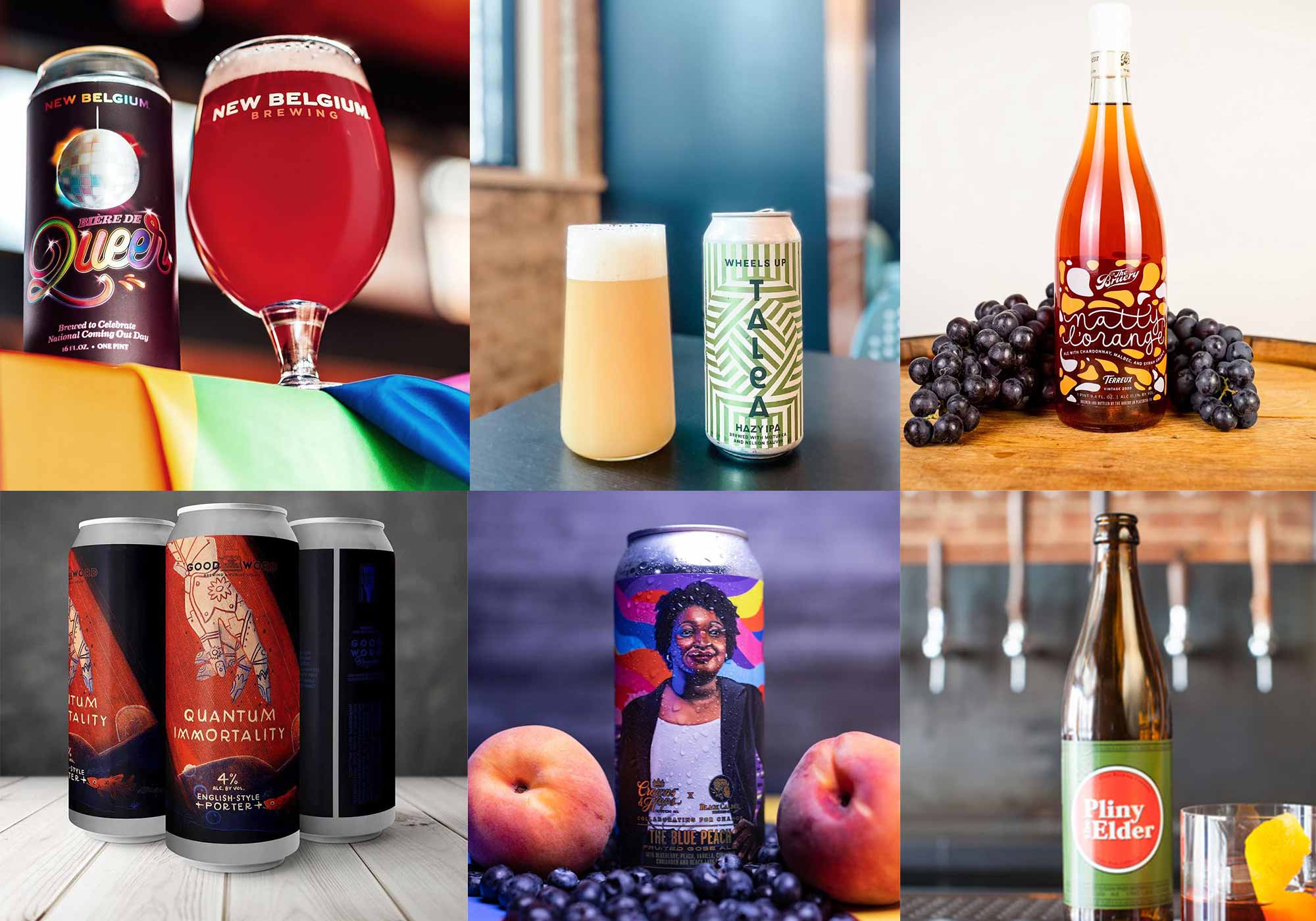 Do you know one of the best perks of being the Managing Editor at a beer magazine? You receive plenty of free beer. In fact, I often come back from a trip to the grocery store to find brown boxes piled high with the best new beers from around the country.
Honestly, it always makes me a little giddy. I love tearing into these parcels because I never know what I might find. It could be a new release or a seasonal special. Perhaps it's something from a brewery I've never tried or something from one of our favorites.
Regardless, I know that one thing remains the same: Making beer is a labor of love. So I make sure to pay respect to each and every one of the beers that cross my doorstep.
What does this mean? 1) My beer cabinet and fridge are currently packed to the gills. And 2) over the course of a given month, I drink my fair share of beer. Call it a hazard of the job 😉.
Our previous Managing Editor John Paradiso found himself in a similar "predicament." So he wrote a very popular column called The 5 Best Beers We Had This Week. In the column, he would recount his week in drinking, offering up picks for the top beers he tasted.
For one reason or another, we left this tradition in 2020. But, we're ready to start it up again…only this time, with my own twist. Instead of a weekly column, we'll showcase the best beers we drank in a given month. These could be beers that made their way to my home in those aforementioned boxes. Or pints we tasted while safely out and about. They could even be bottles a friend or family sat down and drank with us. Either way, this is our way of sharing some of the surprises and standouts that come our way.
Have something you'd like to share with us? Got a new beer in the pipeline? I encourage all of you to shoot me an email at grace@hopculture.com and send me your best stuff. Even if you just want to share what's happening in your neck of the woods, I want to listen. With COVID still affecting our industry, keeping in touch may be the only opportunity we have to learn about your beer. So please, keep those packages coming. And I promise…I'll keep drinking what's inside!
Without further ado…
Here Are the 10 Best Beers We Drank in October 2021
Pliny the Elder (and STS Pils)
Russian River Brewing Co. — Santa Rosa, CA
DIPA and Pilsner — Yes, I know what you're thinking. Grace, duh! Obviously Pliny the Elder is one of the best beers in the country. And I agree. But prior to moving to the Bay Area, I'd actually never tried this very locally distributed beer. In fact, we were floored when Co-Owner Natalie Cilurzo graciously agreed to add Pliny the Elder to our beer box for our women in craft beer festival, Beers With(out) Beards, this past September. Because folks finally had a chance to try Pliny outside of California! Natalie even joined us during the virtual event for an amazing discussion on the history of Pliny and DIPAs.
Suffice it to say that prior to this past month, I only knew of Pliny the Elder's lore. Especially since I moved out to Northern California on March 1st, 2020, right before the pandemic hit. Meaning I only recently had a chance to visit the taproom. With 85,000 square feet of space to house a 75bbl brewhouse, 190-seat restaurant and pub with a beer garden, a 1,000 square foot gift shop, and three growler fill stations, Russian River's Windsor location is a stunner. It's very different from the nostalgic original pub in downtown Santa Rosa.
My dad and I had a blast drinking Pliny the Elder fresh from the tap. However, since I was driving, I only had a splash and stuck to an equally fulfilling STS Pils. My dad loved the beer so much that he bought four extra bottles. Three for us to enjoy together throughout the weekend (which we did during a barbecue on our patio). And one to give his friend back home (so generous!).
My dad and I both agreed this is one of the best double IPAs we've ever tried because we found it to be so incredibly smooth and balanced. For a double IPA the bitterness is there, but it's more like a gentle breeze on the palette than a full force gale wind. Think of Pliny the Elder like a lullaby, one that will lull you to into sweet, sweet dreams of beer. And at 8% ABV, even after you've shared a couple, it probably will.
This is one of the best beers in the country for a reason. And now that I've had the chance to try it fresh, and straight from the source, I'm a full Pliny the Elder believer. I don't say this lightly: Pliny the Elder was the best beer I drank this month.
39 Words
The Virginia Beer Company — Williamsburg, VA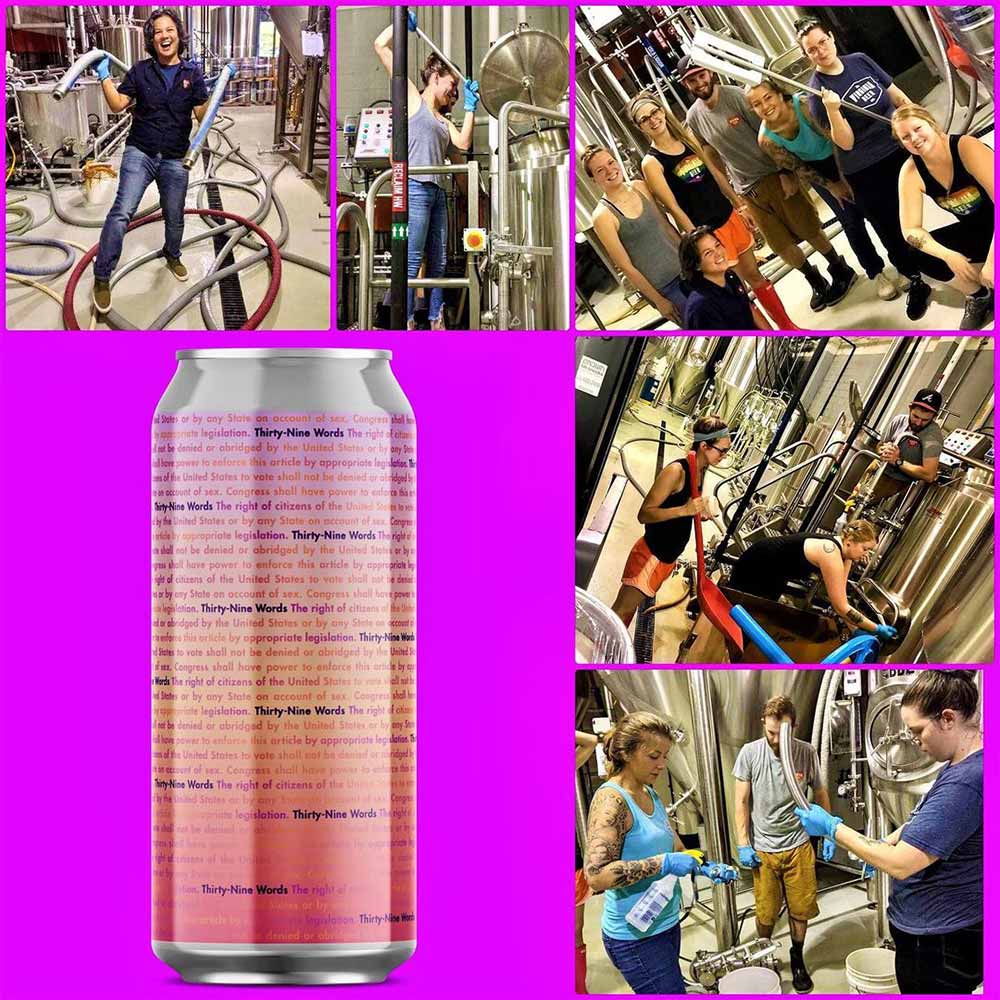 Lemongrass Blonde Ale with Sabro Hops– This beer blew me away for many reasons. First, it's on a mission. Brewed every August by the Women of VBC, 39 Words was originally conceived in 2019 to celebrate Women's Equality Day. The holiday commemorates the passage of the 19th Amendment which gave women the Constitutional right to vote.
Currently, many breweries across the country brew a beer for International Women's Day on March 8th, but very few recognize this national celebration.
For its third year, VBC brewed 39 Words as a blonde ale with lemongrass and Sabro hops. Delightfully light and crisp, the brewery's addition of lemongrass and the tropical Sabro added nuances of coconut and citrus. I rarely do this, but I enjoyed the can so much I actually cracked two in one sitting.
Yes, this beer reminded me of sunshine in a can. But more importantly, the liquid inside reminded me of the impact that women can have when they come together to strive towards a common goal — and that's what truly blew me away.
Alvarado Pils
Alvarado Street Brewery — Carmel-by-the-Sea, CA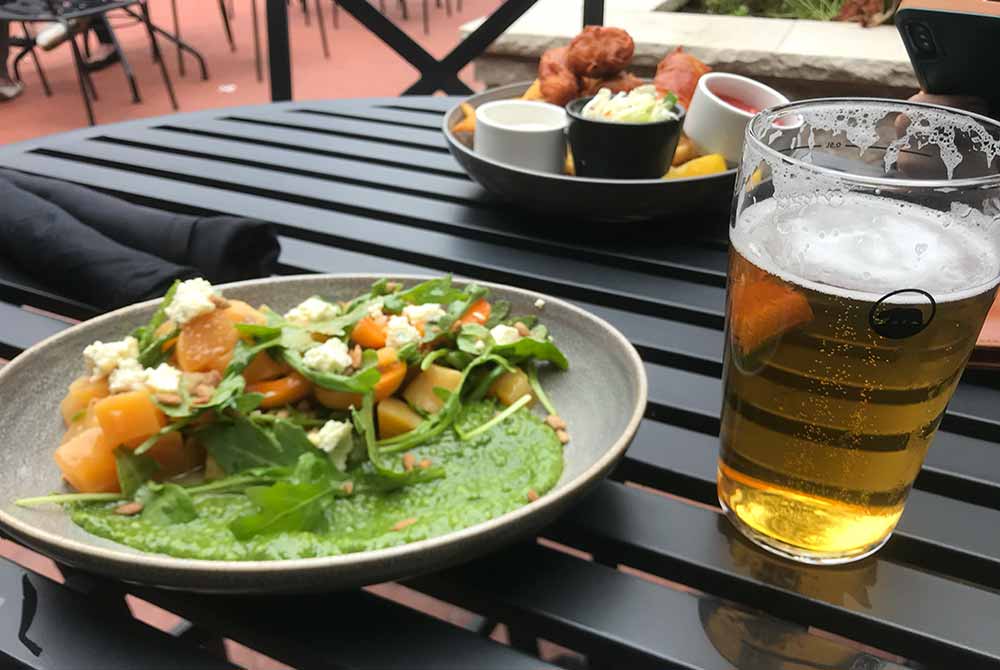 German-style Pilsner– Another find on one of my trips around California. A few weeks ago, one of my friends tied the knot in Monterey, CA. My wife and I decided to make it a weekend trip and spend some time in the quaint "seaside" village of Carmel-by-the-Sea. Nestled in town, you'll find a taproom from Alvarado Street.
We're huge fans of this West Coast brewery that has made a name for itself with super juicy IPAs, a few of which have made our lists of the top beers we drank last spring and favorite beers of the week.
But in Carmel-by-the-Sea, Alvarado Street started a funky little offshoot called Yeast of Eden has produced some of our favorite saisons and grisettes of last year. Due to confusion around this concept, the brewery has since rebranded this location into just a Alvarado Street taproom. But it still lives up to the hype.
In all honesty, I had plans to bypass the IPAs for Monterey Beer, a light lager Humble Sea Head Brewer Nick Pavila told us was one of his favorite all-time beach beers. Instead, I settled for the brewery's German-style pilsner, which arrived crisp, clean, clear, and refreshing as could be. It was the perfect complement to some super tasty food.
At Alvarado Street, you can certainly go for the double dry-hopped, West Coast, and hazy IPAs. But stay for some of the lagers and you won't be disappointed.
Wheels Up
TALEA Beer Co. — New York City, NY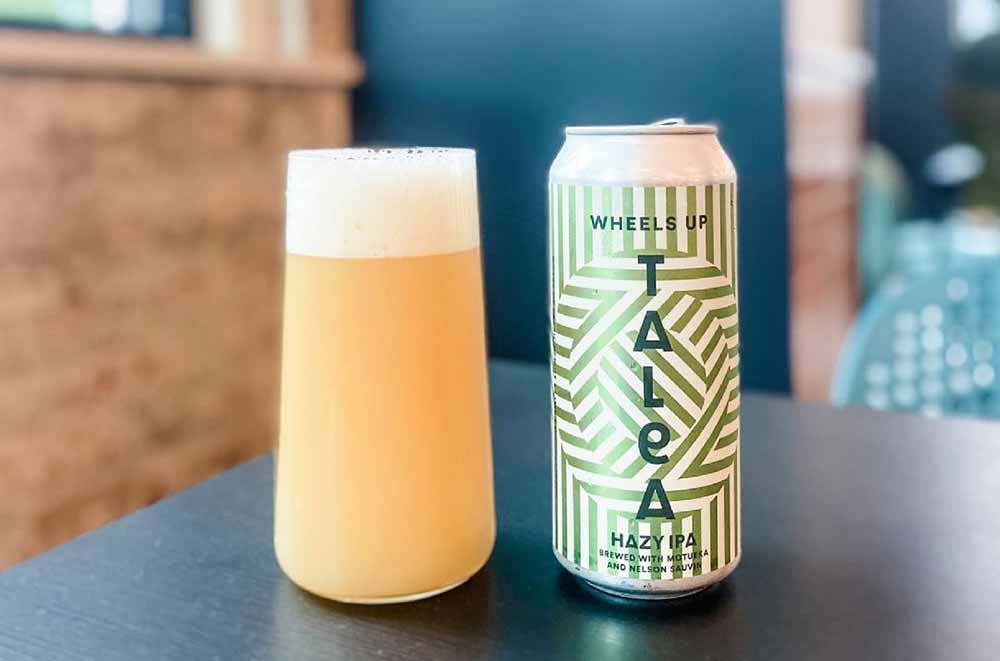 Hazy IPA– Okay, technically I drank this beer in mid-September. But it stuck with me all the way through the early weeks of October, so I feel like it deserves a place on this list. A part of the beer box for our women in craft beer festival Beers With(out) Beards, Wheels Up impressed not only me, but also many of the folks that joined us for the festival.
If you're interested, TALEA's brewer Ariel (they/them) walked us through a tasting of this beer during the event. They developed the recipe inspired by the malt bill of their house IPA. But Ariel switched it up a bit, adding New Zealand hops like Motueka and Nelson Sauvin and Pacific Northwest ones like Citra, "to give it a nice backbone… and boost the tropical notes and fleshy peach fruits," says Ariel.
All these nuances make this IPA super hazy, super juicy, and super delicious. This is a full-bodied beer, with a smooth, silky body, aromas of gooseberry, white grape, and ripe guava, and flavors of papaya and mango.
Co-owned by the amazing duo of Tara Hankinson and LeAnn Darland, we consider TALEA to be one of the top 40 women-owned breweries in the country. And while we love many of their beers, it's their hazy IPAs that always turn out top notch.
The Blue Peach
Crowns & Hops — Inglewood, CA x Black Calder Brewing Co. — Grand Rapids, MI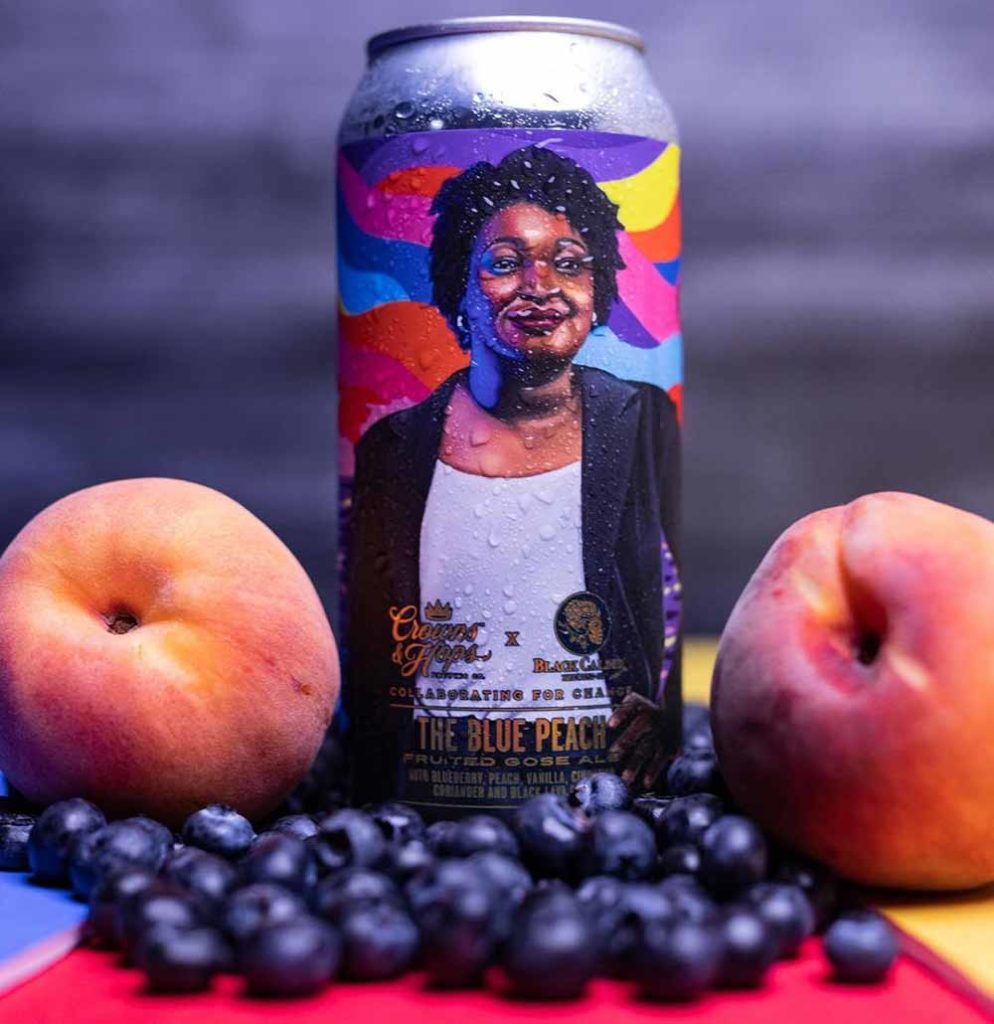 Blueberry Peach Gose– Brewed with peach puree, blueberry puree, graham cracker, vanilla, black lava sea salt, cinnamon, and coriander, The Blue Peach debuted at Barrel & Flow, the nation's first Black beer festival. This is just the latest project from a brewery we named our top of 2020 for its efforts to create change and fight for racial equality in the industry.
Made in honor of Stacey Abrams, this beer recognizes a pioneer's endless fight for the rights of all voters, especially in her home state of Georgia (hence the peach!). Pouring a beautiful hazy blue rose, The Blue Peach exudes ripe peaches, deep blueberries, and touches of graham cracker and cinnamon.
Moreover, a portion of the proceeds from the sale of The Blue Peach will be donated to Fair Fight, an initiative to fund and train voter protection teams in twenty battleground states.
Crowns & Hops continues to seek to change the status quo through beer. This is beer with a purpose. And it tastes amazing, too!
Biere de Queer
New Belgium Brewing Company — Fort Collins, CO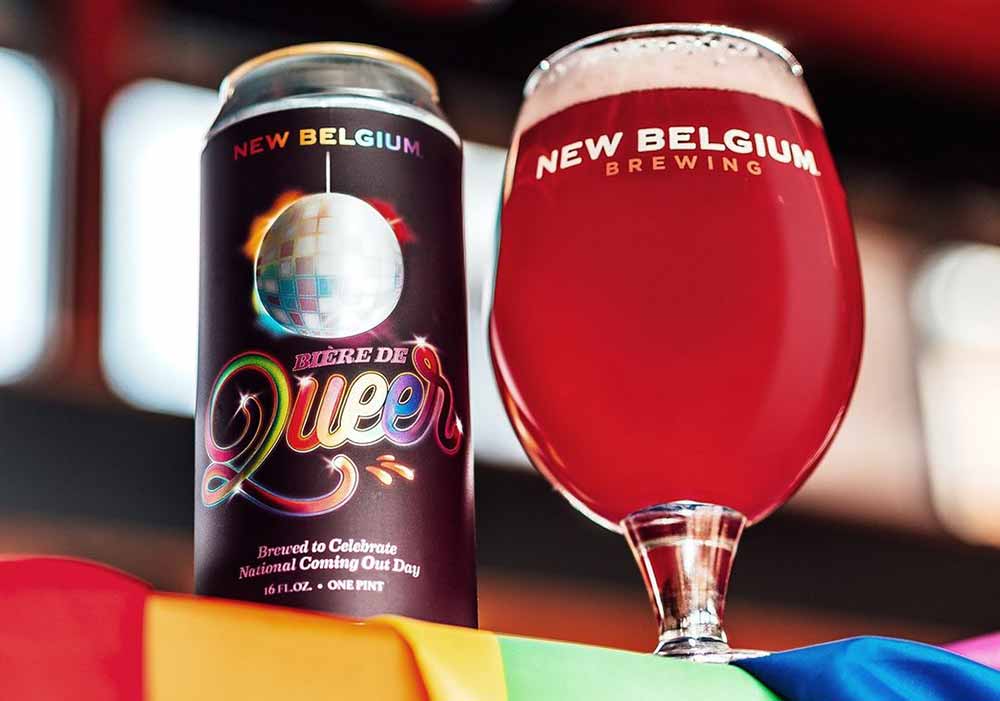 Belgian Strong Golden Ale– Last year for National Coming Out Day, an annual LGBTQIA+ awareness day that takes place every Oct. 11th, New Belgium brewed a beer called Biere de Queer. Last year, I missed it. But this year, New Belgium sent me a couple cans of this limited-edition purple Belgian-style ale brewed with apricot, honey, Saigon cinnamon, and black carrot (for color).
As a queer person, I can confidently say that a coming-out story is one that lives with you for life. It is a very personal experience that in many ways defines you. Mine included lots of tears and two very supportive parents. But it's important to remember that not everyone is so fortunate. Coming out is an outright act of courage. So to honor those brave enough to share their stories, New Belgium will be donating $1 for every Biere de Queer sold. Proceeds from the Colorado taproom will go to the Pride Resource Center at CSU in Fort Collins, while in Asheville support will go to Blue Ridge Pride.
It's projects like this that contributed to the Human Rights Campaign (HRC) recognizing New Belgium as one of the Best Places to Work for LGBTQ+ Equality on its Corporate Equality Index. The brewery achieved a perfect score of 100. And personally, we were honored when this revered brewery joined us for our inaugural Queer Beer Fest, which celebrated the diverse and colorful voices of the queer community in craft beer.
Everything above makes this beer extremely special. So much so that my wife and I cracked into a can for our anniversary, which somewhat fortuitously falls on Oct. 12th (just twenty-four hours after National Coming Out Day). What I love about this beer is the complexity. Much like how each coming out story unfolds the more you listen, with Biere de Queer the more sips you take, the deeper you fall into its intricate layers.
Good Morning Munich
Art History Brewing Co. — Geneva, IL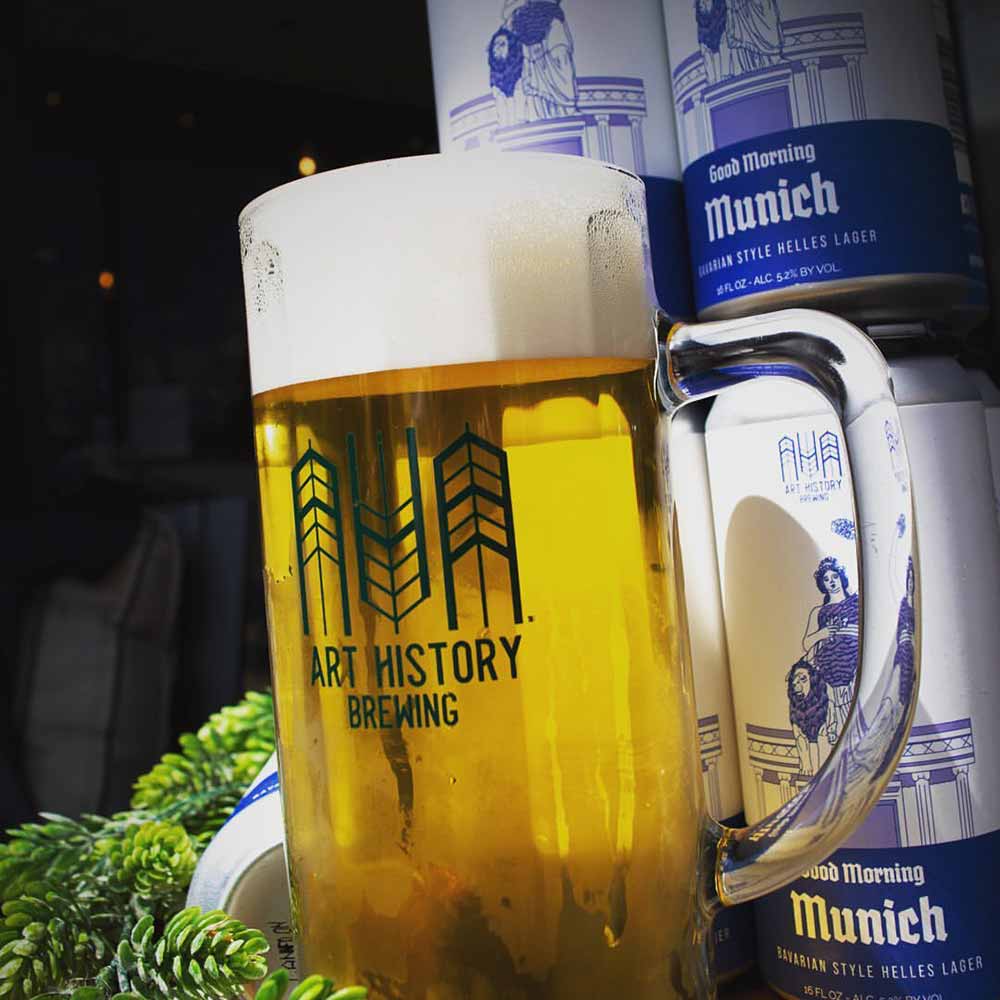 Helles– Specializing in traditional European styles like Czech and Bavarian lagers as well as hop-forward American IPAs, Art History Brewing Co. is an amalgamation of Co-Owner Tom Rau's journey. After traveling to Munich to study at the Siebel / World Brewing Academy, Rau graduated with a Diploma in International Brewing Technology…and brought his expertise to downtown Geneva, IL. Where he eventually teamed up with the uber talented Greg Browne, now the head brewer at Art History, to bring the brewery and the beers to life.
I'm a lady who loves her lagers, so when Britt Burke from BeerAdvocate told me about this brewery, I knew I needed to try some of their beer. Somewhat surprisingly, my favorite so far has been the helles, a 5.2% creation made with Bohemian pilsner malt and Hallertau Mittlefrüh hops.
Rau's brewing experience really comes out in his version. Extremely well-balanced with a slight maltiness and super subtle yet prickly hop character, Good Morning Munich is an excellent representation of the style. Give me a stein of this and I'm set for the rest of October.
Oktoberfest Märzen / Original Müncher Märzen
Paulaner Brauerei — Munich, Bayern Germany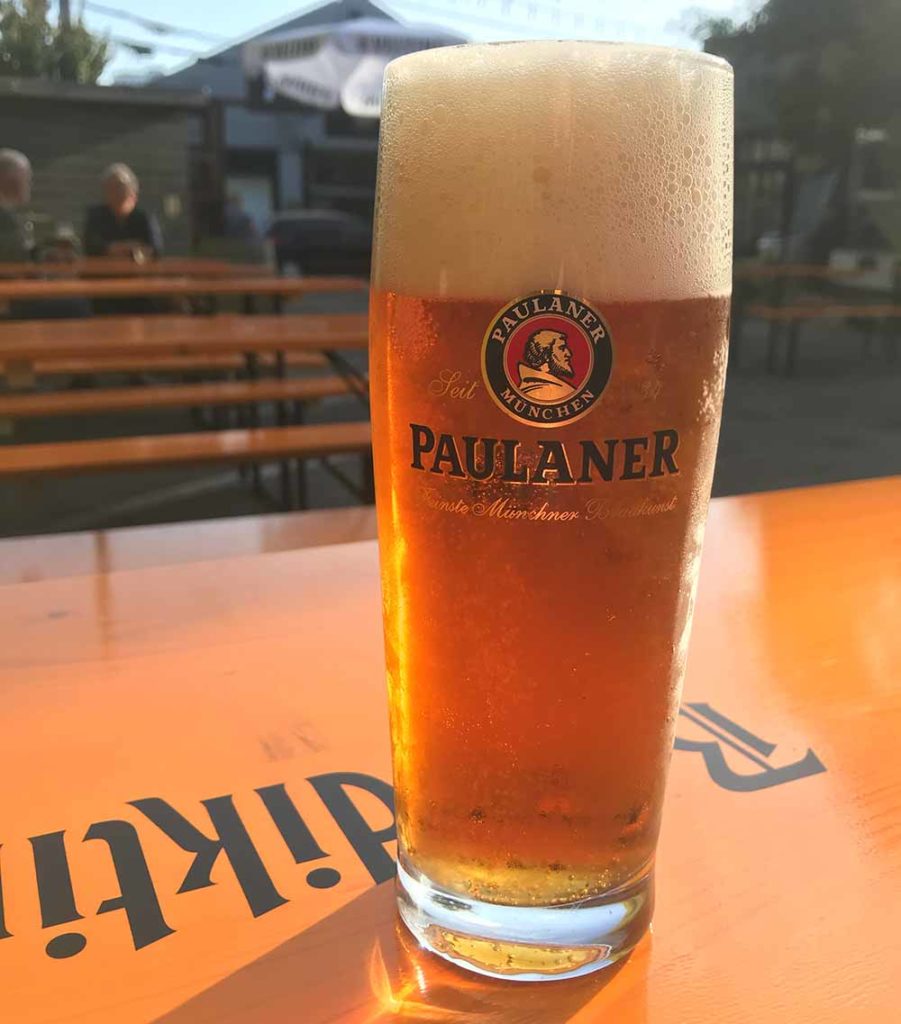 Märzen- The autumnal weather means the return of Oktoberfest (one of my favorite unofficial fall holidays) and the Jewish High Holidays. For a quick rundown, Jews typically celebrate two holidays in the fall: Rosh Hashanah, which recognizes the Jewish New Year, and Yom Kippur, a day of atonement where Jews often fast for twenty-four hours and reflect on the prior year.
In non-COVID times, the end of Yom Kippur usually means getting together at someone's house for a potluck. While I couldn't celebrate that way this year, I did the next best thing: I met up with a few folks at a local German beer hall to hang out on the patio, drink traditional German beer, and eat large pretzels and spaetzle!
One of the original big six breweries in Munich, Germany, Paulaner's original Oktoberfest Märzen was the perfect accompaniment.
Now, I should note this particular beer is not the official beer of the true Oktoberfest celebration in Germany. If you're looking for a whole history of the celebrated harvest festival and all its various styles of beers from Märzens to festbiers and everything in between, check out a piece I wrote about Oktoberfest earlier in the year/a>.
But that's okay. In general, a Märzen is a German amber lager anywhere from chestnut to russet in color with smooth, toasty, bready, slightly spiced notes. Paulaner's Märzen expertly checks all those boxes. And it's the perfect partner to those famous twisted knots of dough.
Quantum Immortality
The Good Word Brewing & Public House – Duluth, GA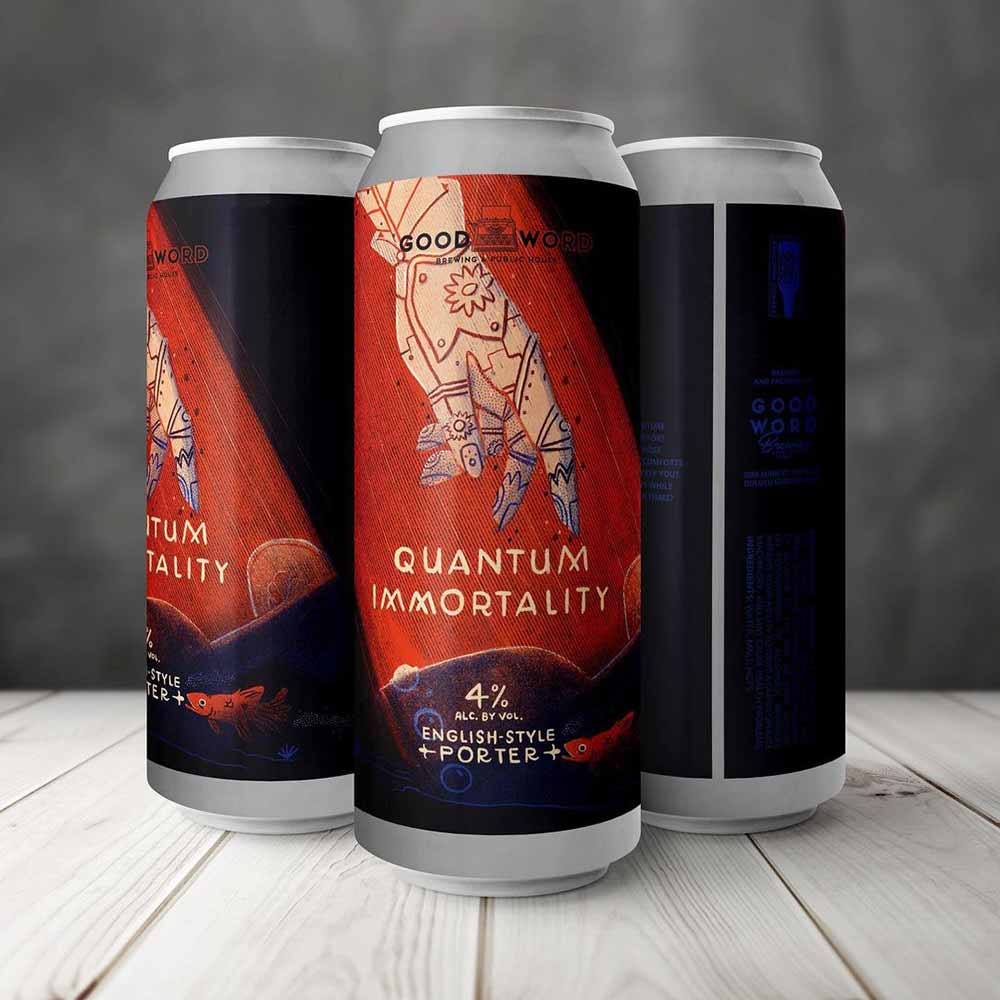 English Porter- What impresses me most about Good Word is the breadth of European lagers and ales brewed by Owner and Brewer Todd DiMatteo. However, it's their English porter that caught my attention this month. Mostly because porters are such a very underrepresented style in beer and we don't see them on taplists as often as we should.
Constantly in the shadow of their older brother, the stout, porters are excellent for fall.
Quantum Immortality executes complex chocolate perfection with a velvety finish that goes down oh-so-smooth. On the other hand, at only 4% ABV, you can have a few of these guilt-free around the fire.
Natty L'Orange
The Bruery Terreaux – Placentia, CA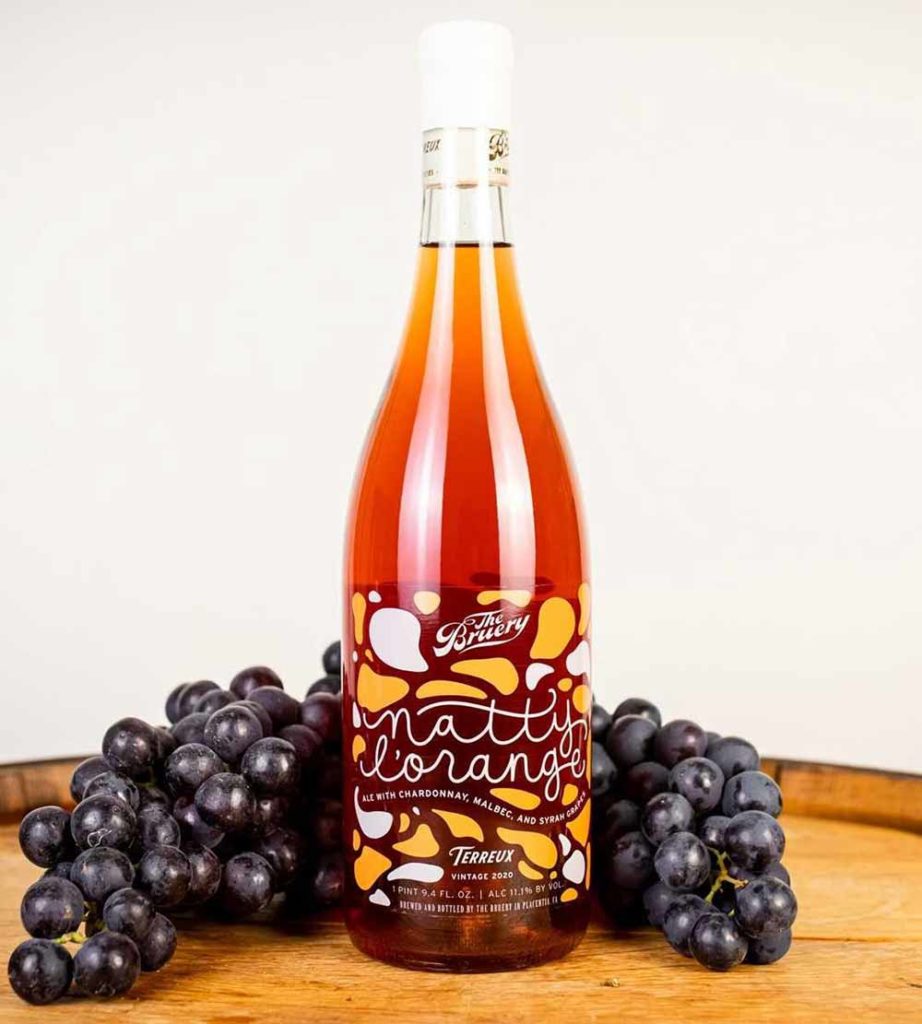 Beer-Wine Hybrid- I should preface this one by saying that The Bruery was kind enough to send me an entire package of stunners. Actually, the package was more like a treasure chest.
The haul included: Black Tuesday bourbon barrel-aged Imperial stout, Vanilla Villain bourbon barrel-aged Imperial stout with vanilla beans, Aloha Friday bourbon barrel-aged Imperial stout with toasted coconut and macadamia nuts, Black Tuesday port barrel-aged Imperial stout with Syrah grapes, and Conner's Cobbler bourbon barrel-aged Imperial stout with raspberries and Madagascar vanilla beans, among others. I mean, 🤯. Right?
Why, then, am I cruising past all those barrel-aged beauties for a clear bottle that looks more like an orange wine than a beer? Because this ale with Chardonnay, Malbec, and Syrah grapes was just. so. good. To put it simply: I've never seen (or tasted) a beer like this.
Exquisite to look at with its cloudy hues of sunsetting orange and red, Natty L'Orange is so perplexing. And I love peeling back all these layers. Uncorking this beer (yes, I said uncorking) releases aromas of pink peppercorn and white grape.
The Bruery used skin contact methods to extract pigments and tannins from the grapes. Meaning, once you pour this one, you get a wine-like effervescence with sparkling tartness and the perfect amount of underlying sweetness.
This beer is beautiful. Beautiful to look at. Beautiful to drink. And beautiful to behold. This is the bottle you bring over to impress all your wine-drinking friends.